I just finished eating this…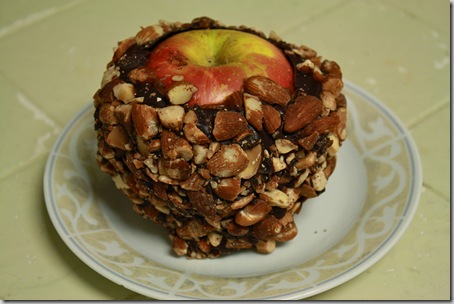 Not the whole thing.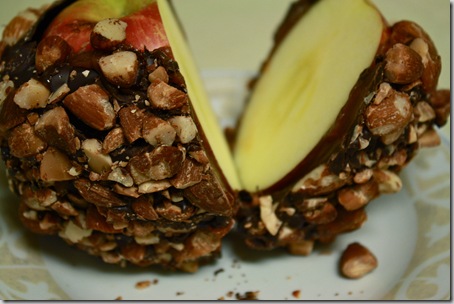 I started with the portion on the right, but the caramel was soooo gooey and delicious that I ended up picking off most of the caramel, chocolate, nutty coating on the other portion.
There was SO much caramel between the chocolate layer and the apple that I could twist the entire fruit around inside the chocolate shell.  If you're wondering how it tasted, imagine the best candy bar ever with a delicious crunchy, tangy apple on the side.  Can you even believe that I haven't had an apple since September!  Loco.  The dang fructose content has me scared to push my FODMAPS luck, but I'd be lying if I said I didn't miss my forbidden fruit.  So far I feel okay but we will see…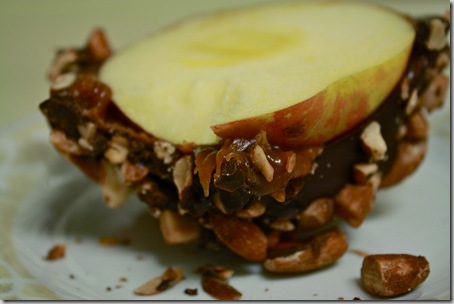 Can you think of anything more messy to eat than a caramel apple? 
My fingers were the stickiest things ever.  And I didn't want to waste any yummy sweet stuff so (of COURSE) I had to lick it all off.  In conclusion, the answer is no, there's nothing messier to eat.  It's also not possible to eat without (a) looking like a disgusting slob, or (b) looking like a seductive skank.  Neither of those things are great.