An ode to the best fall produce of all…apples…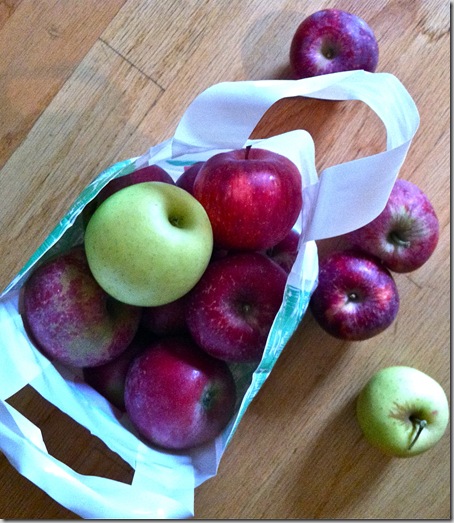 Since discovering apples were a FODMAPs no-no, I've been eating them so infrequently it hurts my heart.  My stomach is happier, but my taste buds are mourning the loss.
In honor of Fall and pregnancy cravings I threw caution to the wind and spent (the weekend before) my birthday picking apples at Riley's Farm.  And brainstorming all the ways to use my bounty.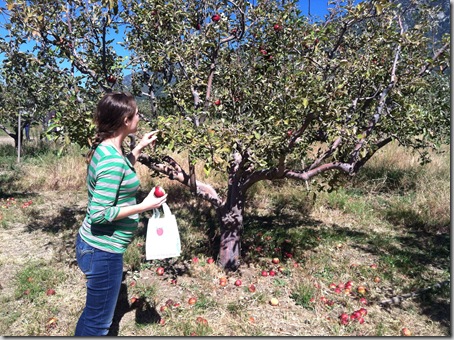 So far I've come up with a pretty awesome list:
crock-pot applesauce and applesauce coffee cake
curried apple soup / chickpea apple curry
acorn stuffed with sausage & apples (using Field Roast)
baked apples / caramel baked apples
veggie apple hash / sweet potato hash / apple, bacon & yam hash (using smoky tempeh)
quinoa apple salad with curry dressing
apple mosaic tart with salted caramel
…and just about everything found here…
Pretty good list right?  Give me more to add!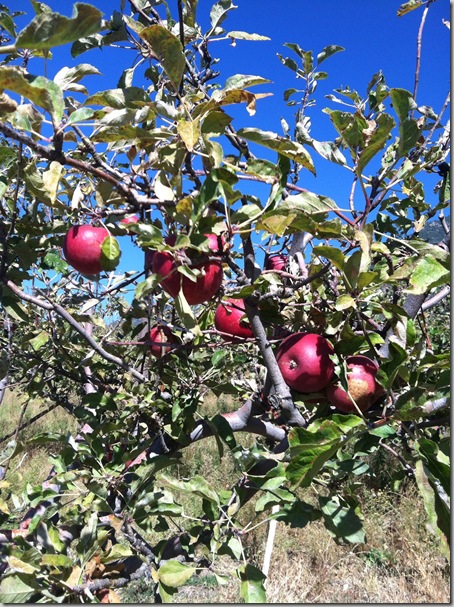 My very favorite apple is the gala.  Mildly sweet and crispy.  So good.
I'm pretty sure I've blogged about my favorite kinds of apples on HHH before.  But I'm too lazy to try and find that post (I just searched for 4 minutes and gave up, so I did put in a little effort).  Anyway.  My sister has a ranking for her favorite kinds of beans.  Creating lists ordering foods must run in the family.  Yeah, we're a special bunch.  An OCD group if nothing else.
The list is ever evolving based on my mood, but this is my general order:
1. gala (perfection)
2. honeycrisp (just like it's name, crisp & sweet)
3. braeburn (gala's cousin that bursts with flavor)
4. pink lady (sweet & tart)
5. ginger gold & yellow delicious (mellow yellow loves)
6. jazz (offspring of braeburn)
7. jonagold (mega crunch with gala-esque flavor)
8. cameo (not an actual kind of apple, but one of Washington's finest)
9. jonathan (one of the parents of the jonagold, naturally sweet)
10. mcintosh (it's shiny red skin & tart white flesh remind me of snow white)
11. cortland (a slightly sweeter mcintosh look-alike)
12. winesap (cute little heirloom with a tart kick)
13. rome (sometimes too grainy and soft, sometimes stellar)
14. fuji (standard)
15. granny smith (only in pies, thankyouverymuch)
16. red delicious (if I'm stranded in an airport or hotel breakfast)
17. pacific rose (ditto to the red delicious)
Which did I miss?  What's your fave?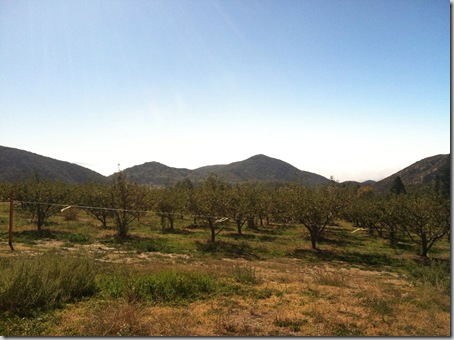 On the day we went, Riley's Farm (at Los Rios Rancho) had rome, red and golden delicious for picking.  I tasted the rome and it was way crispier than any rome I'd ever had before.  It was tart and yummy, so I filled our bag with mostly those.  Then we hiked it up to the top of the hill for the golden delicious.  They were pretty scarce so I didn't get very many (the few left were high and hard to reach).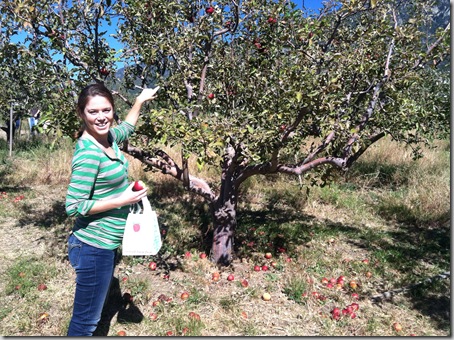 While I'm a little sad I didn't get any galas or honeycrisps, I'm just glad the weather was nice and sunny because it was raining on and off the entire 1 1/2 hour drive it took us to get there.  We knew it was hit and miss with the crop this year, but they seemed to do a good job at staggering which varieties they made available each day because we easily filled our bag in under 30 minutes.  For those thinking of checking out Riley Farms, here's a list of all the kinds of apples they have this season (2012):
pippen
mcintosh
fuji
honeycrisp
arkansas black
grvenstein
jonagold
cortland
rome
red delicious
golden delicious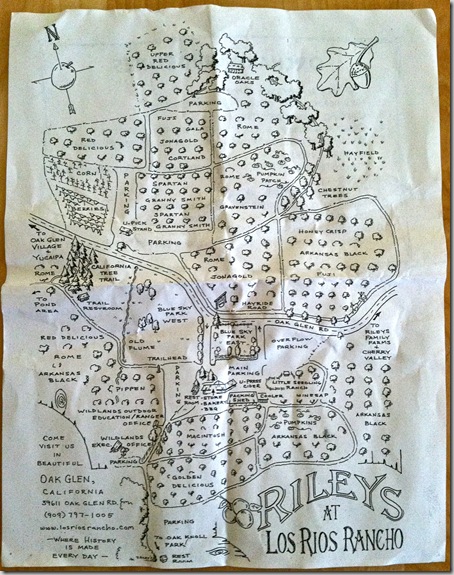 They also have pumpkins and a corn maze going on right now.  I was pretty surprised at how crowded it was considering we arrived just 45 minutes after they opened.  In fact, the entire Oak Glen hillside – including the other apple farms (Parrish Ranch & Snow Live Orchard) – was packed with people. There were cider tasting places, and general stores, and cute brunch spots bustling with people.  In reality, we could have stopped in to some of those other places and probably gotten any kind of apple at all, but I was afraid I'd get carried away and come home with 20 pounds of produce, so we stuck to our 5 lb bag.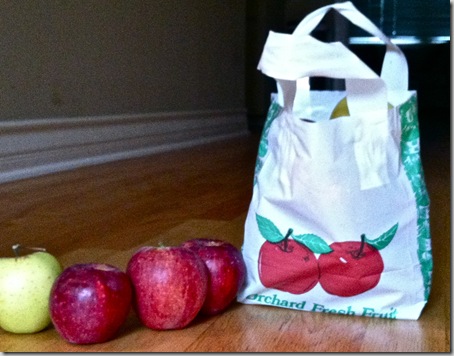 Needless to say, I'm pretty excited to get to work on apple recipes.  🙂
I already made these beauties…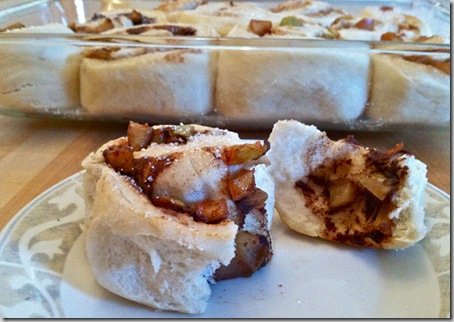 PS Thanks for all the birthday wishes!!  You guys sure know how to make a girl feel loved 🙂