I'll post this now, because I promised I would, but I may edit and re-post it later if I can tweak it to make it even better. I've tried several versions, and they all work, but it's just about getting it perfect at this point.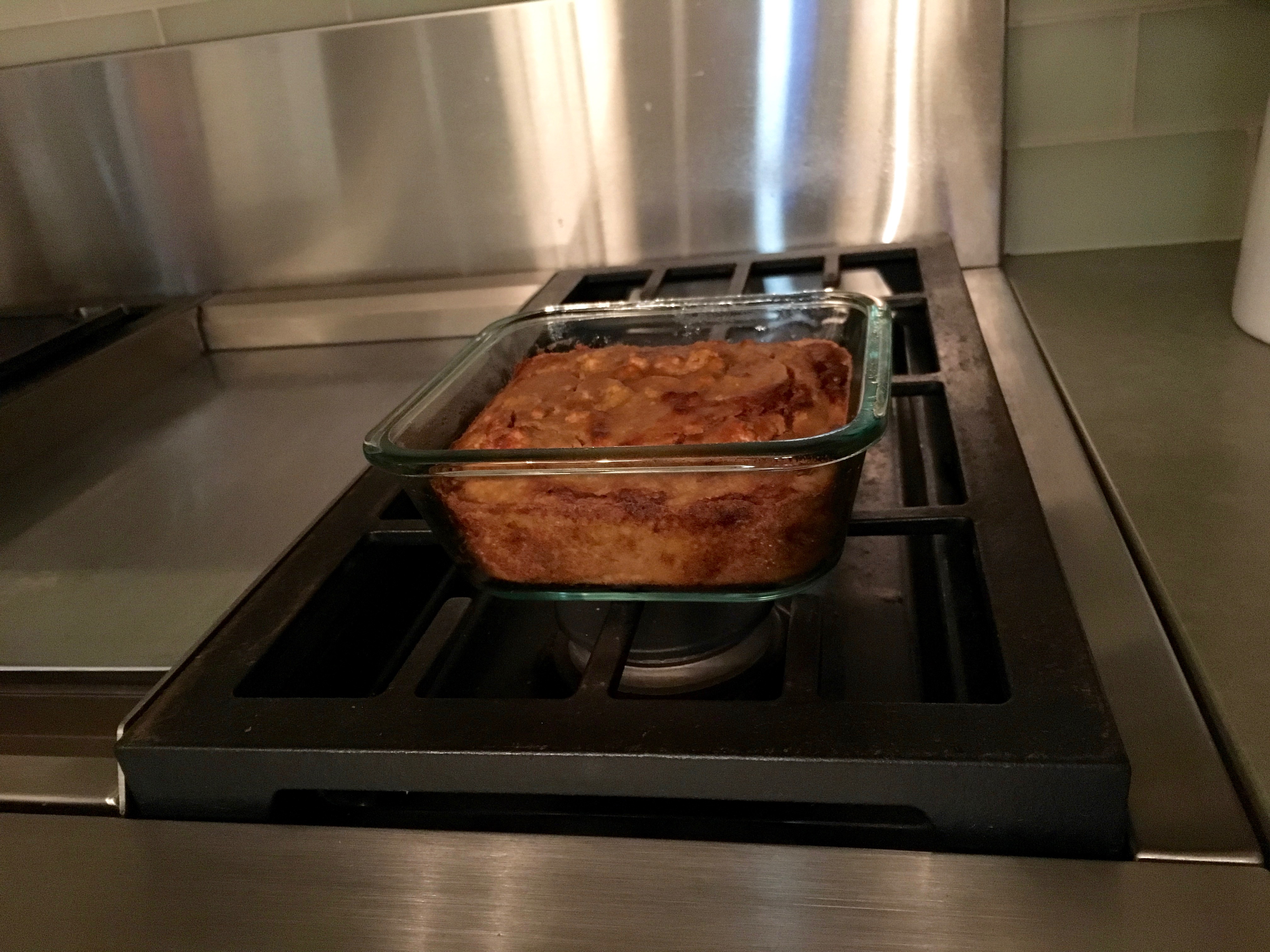 Here it is fresh out of the oven, the night before…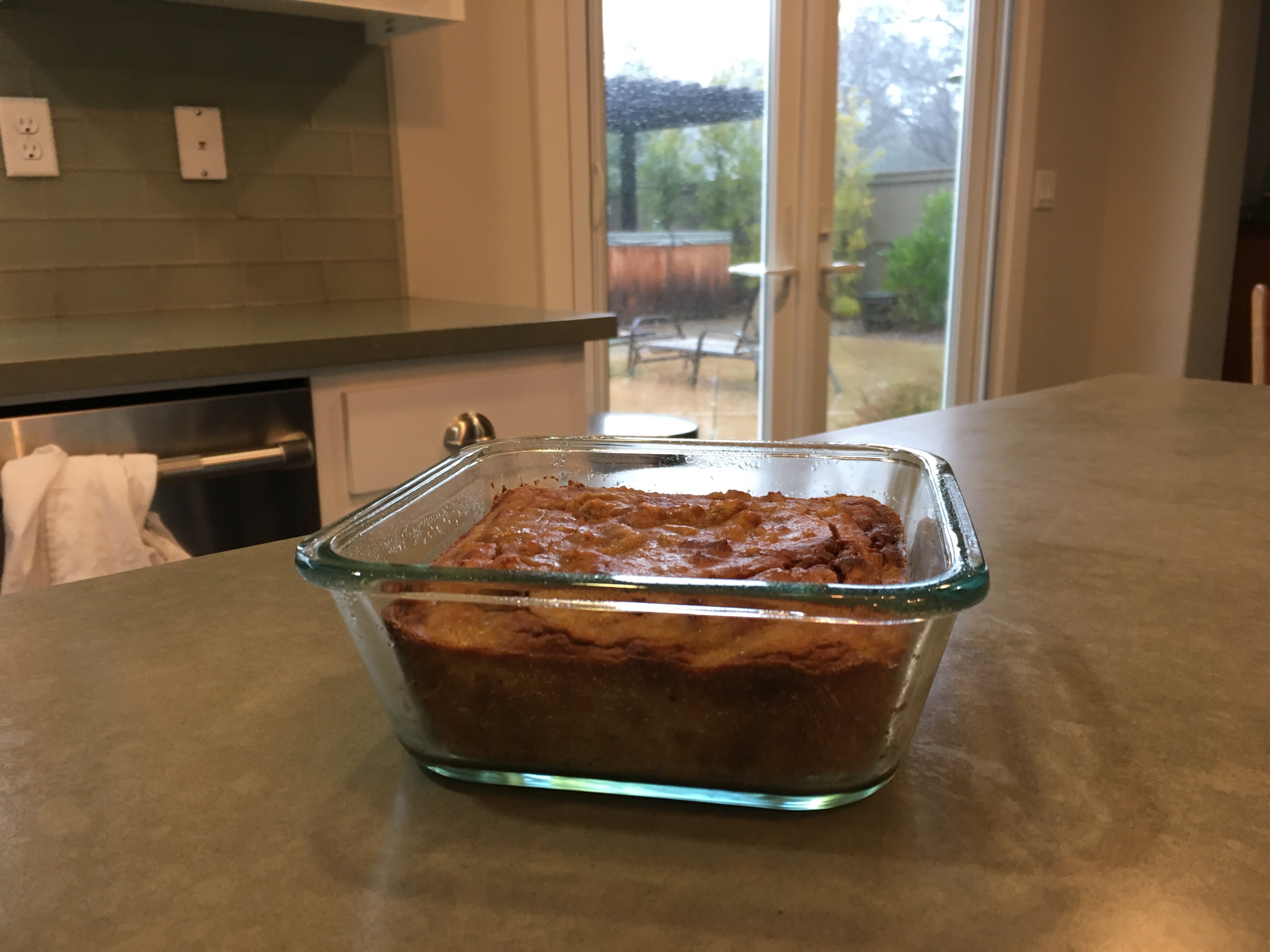 And then I warm it and nut butter it (new verb?) and dig in the next morning.  Preferably after they've eaten and I've cleaned the kitchen and I can sit in peace and tidiness.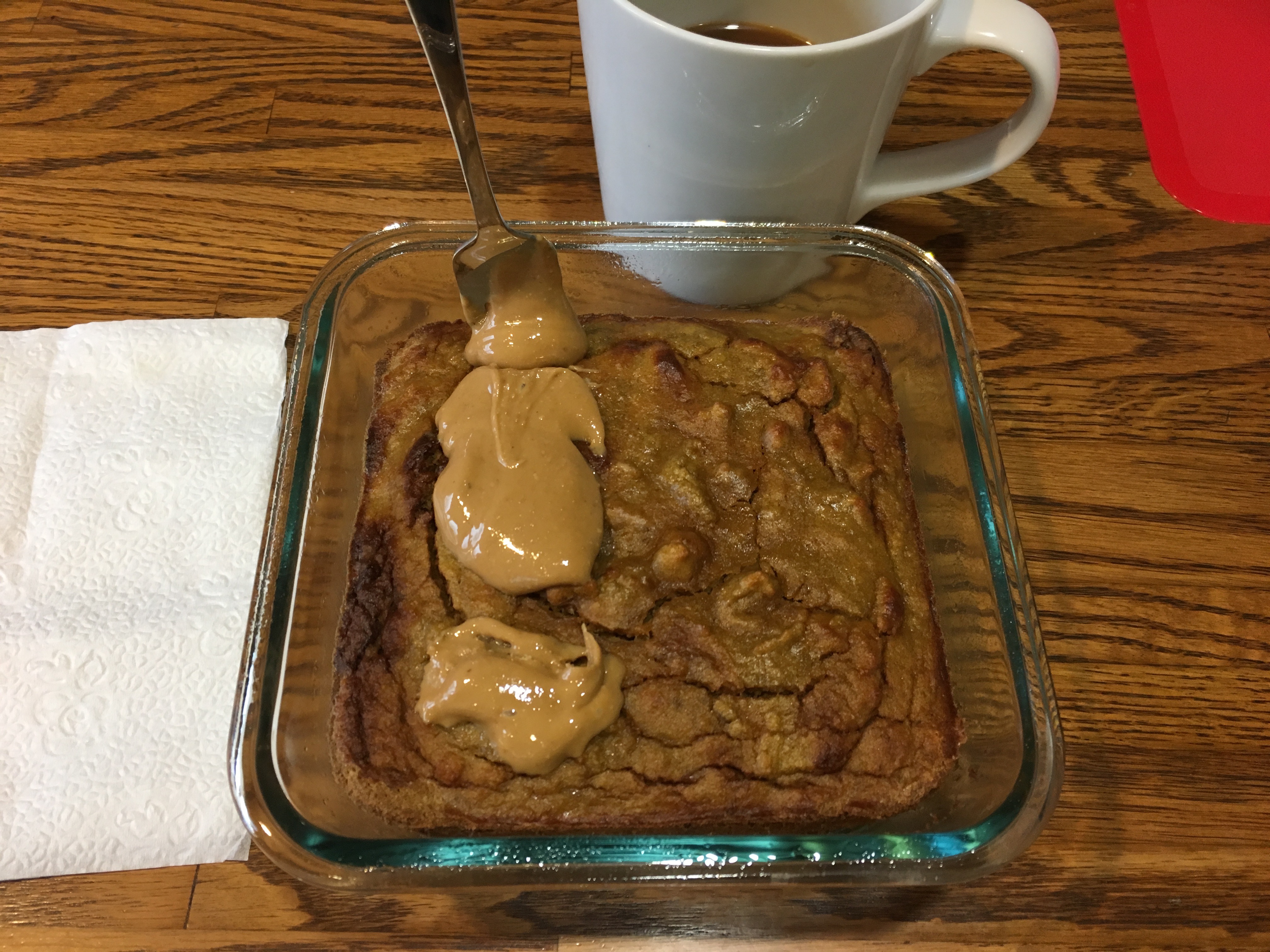 The inside is more cakey and dry than my quickbreads are, which is because I use so much oat fiber in it.  It's like a sponge, soaking up the moisture.  If you don't have oat fiber, I think most other flours will substitute fine, but this awesome ingredient is definitely the secret in keeping it lower calorie and still voluminous enough to pile on the toppings.  🙂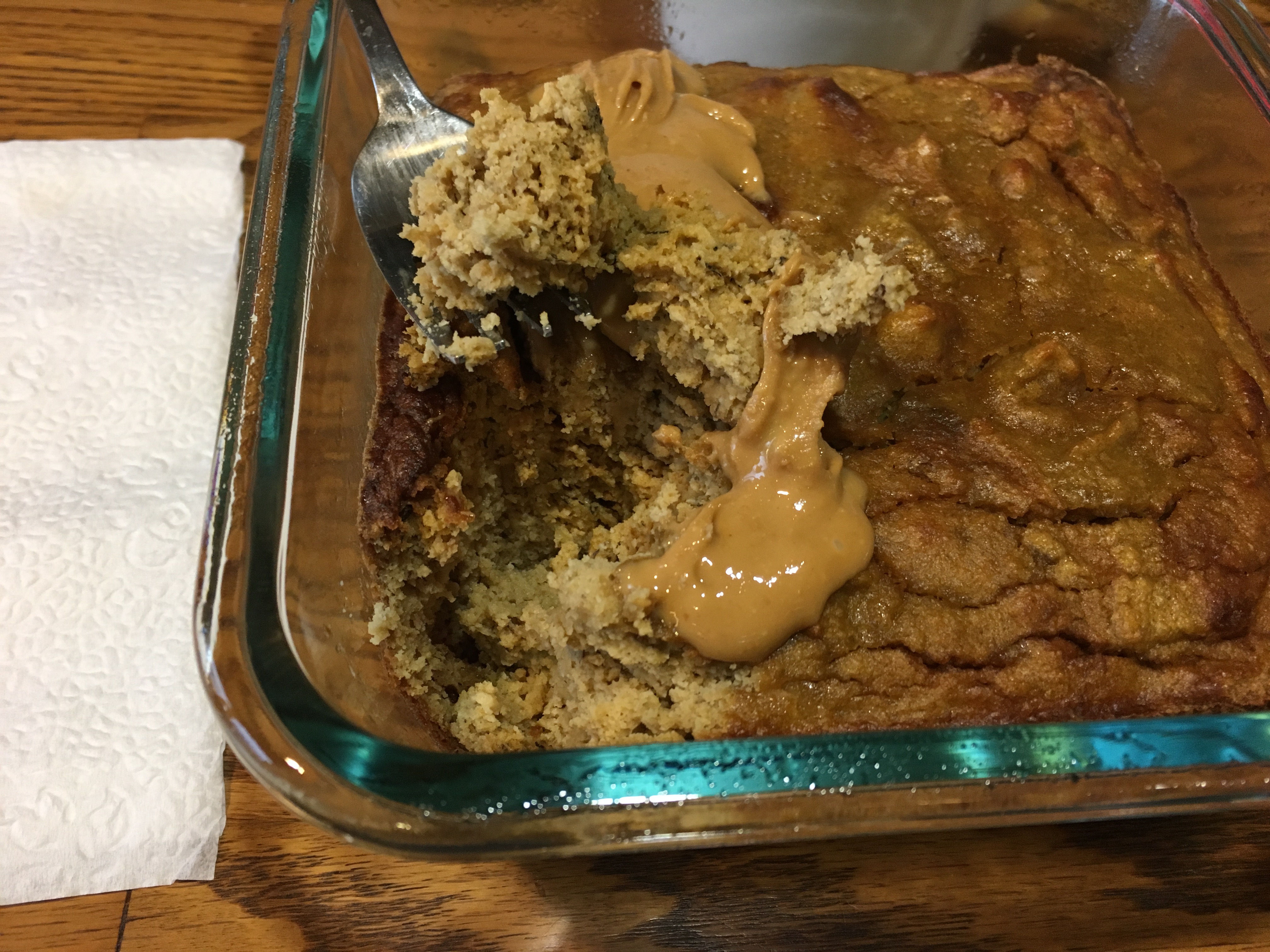 Banana Oat Bake
1 banana, mashed
2 eggs
1 cup almond flour*
1 cup NuNaturals oat fiber
1 cup almond milk (or non dairy milk of choice)
2 tbsp maple syrup (or 1 tsp liquid stevia)
1/2 tsp baking soda
1/4 tsp salt
Mix everything together in a mixing bowl and then pour into a greased baking dish.  I use a 4 cup pyrex.  If you use muffin tins, it will cook faster, so adjust baking time as needed.
Bake at 350 degrees F for 35-40 minutes or until toothpick comes out of the center clean.
* I've also made this with GF quick oats and it works (in place of the almond flour).  And I've made it with 1/2 almond flour and 1/2 oats and it works.  So feel free to try either of those as well.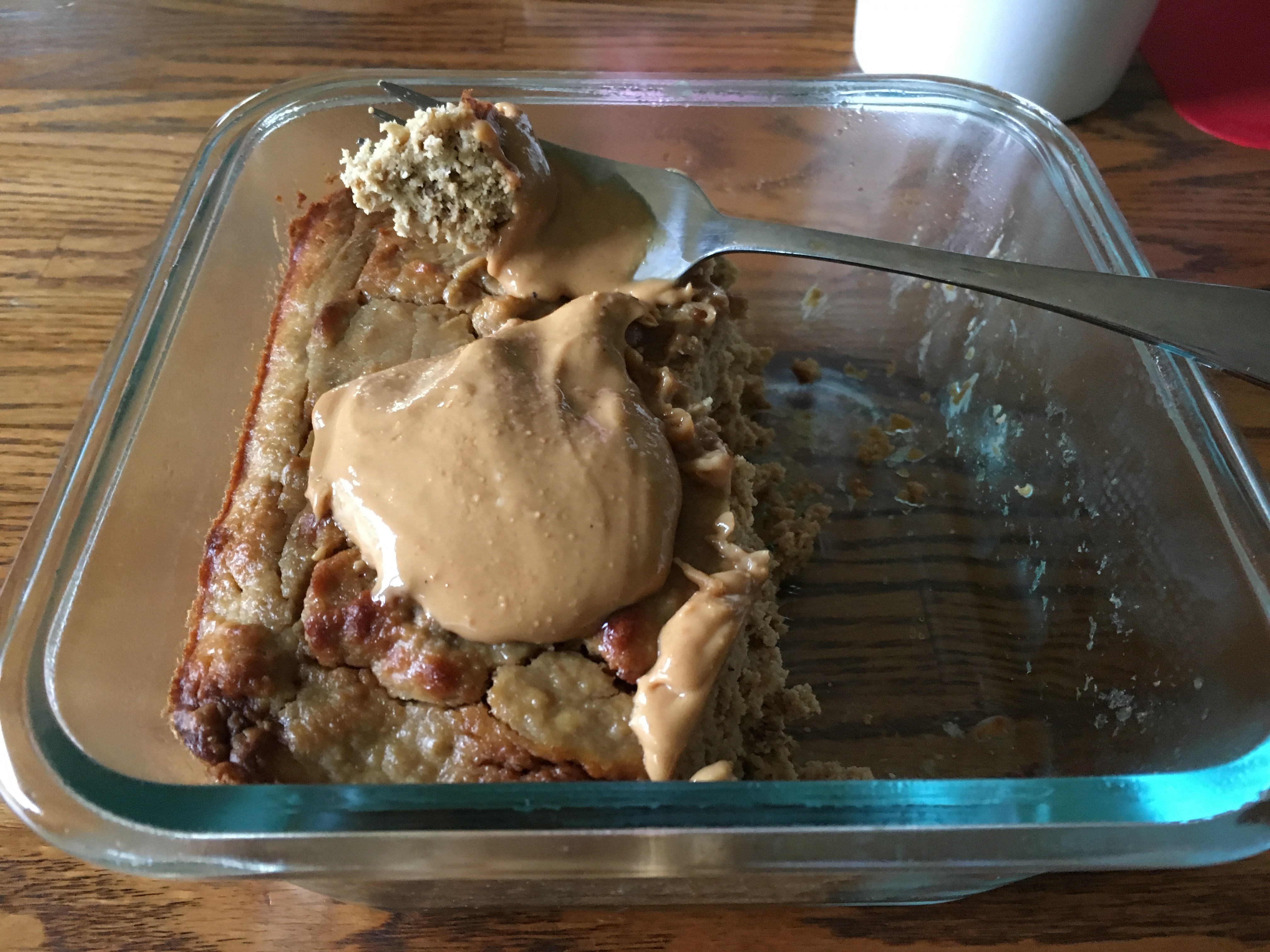 And definitely add heaps of nut/seed butter on top.  This isn't substantial enough to work as a breakfast without toppings.
Elise February 9, 2017 nunaturals, Uncategorizedrecipe Read more >