This is the recipe for the delicious treats my friend made me…which are basically chunks of heaven.  Not too sweet but pretty decadent, and yet I didn't feel gross afterwards.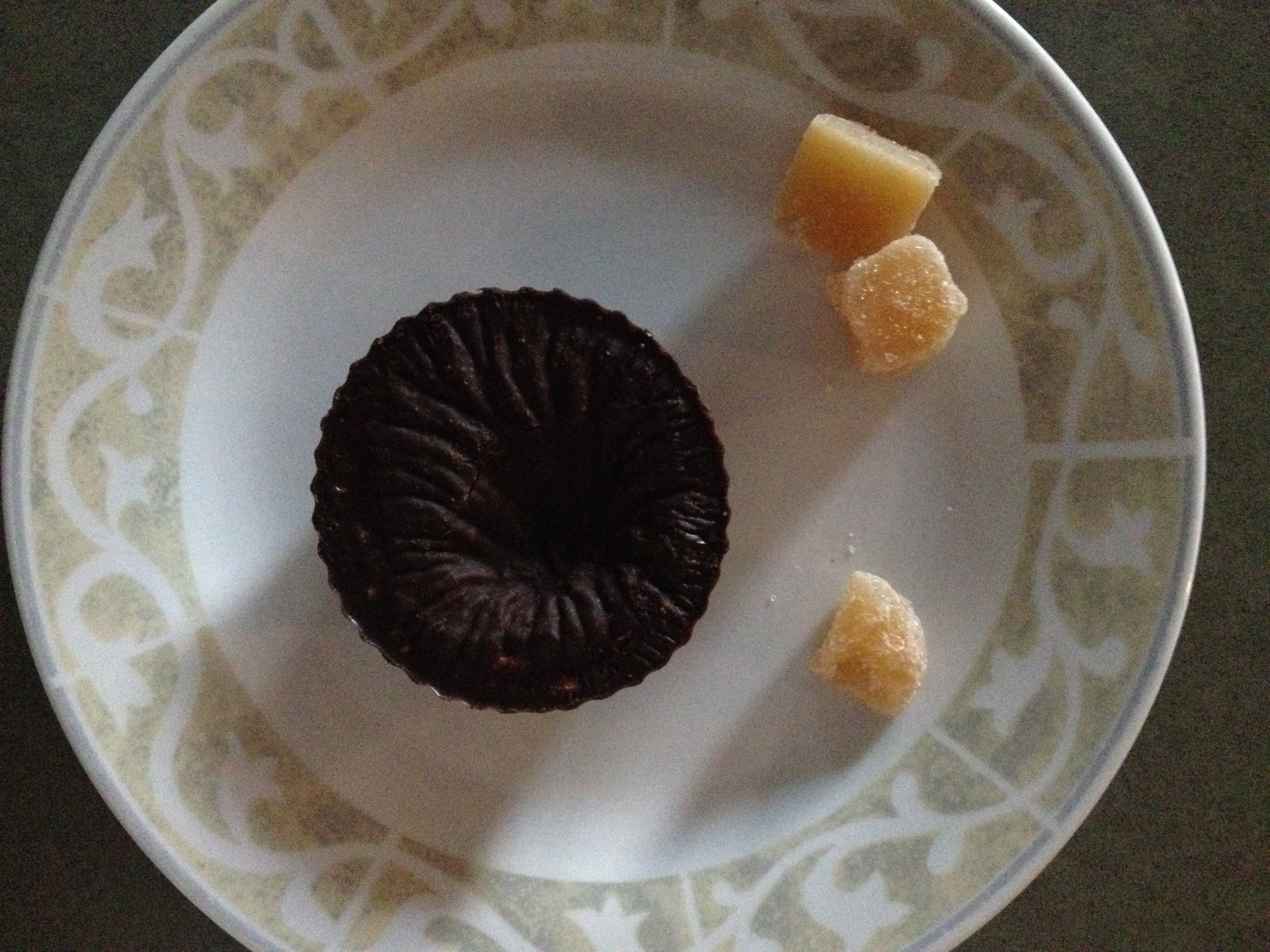 Chocolate Coconut Bombs [vegan, gluten free, dairy free, soy free, optional nut free]
Ingredients:
1 cup coconut oil
1 cup nut/seed butter of choice (she used chunky natural almond – chunky is definitely good for textural oomph in my opinion, sub sunbutter for nut free option)
1/2 c honey
1c cocoa (she used a mix of baking cocoa and special dark)
salt and vanilla to taste
Directions:
Melt coconut oil and mix it together with the rest of the ingredients.  Pour into muffin tins.  Refrigerate until solid.  Store in freezer or fridge.
Enjoy!