Two big reasons for getting myself in gear this past weekend:
1. Kyle is out of town for a couple days
and
2. I need to get my eating back on track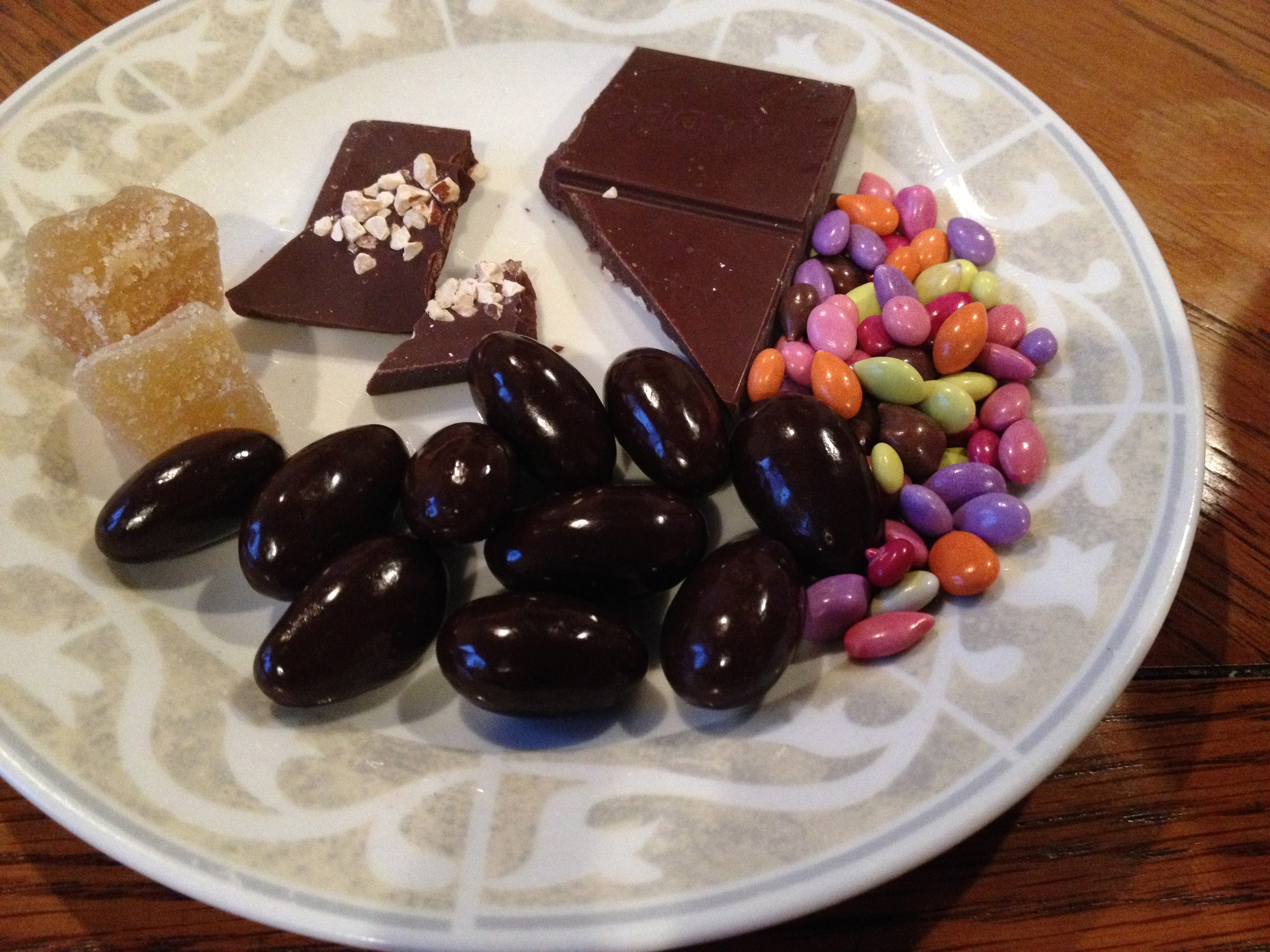 [Tip of the iceberg]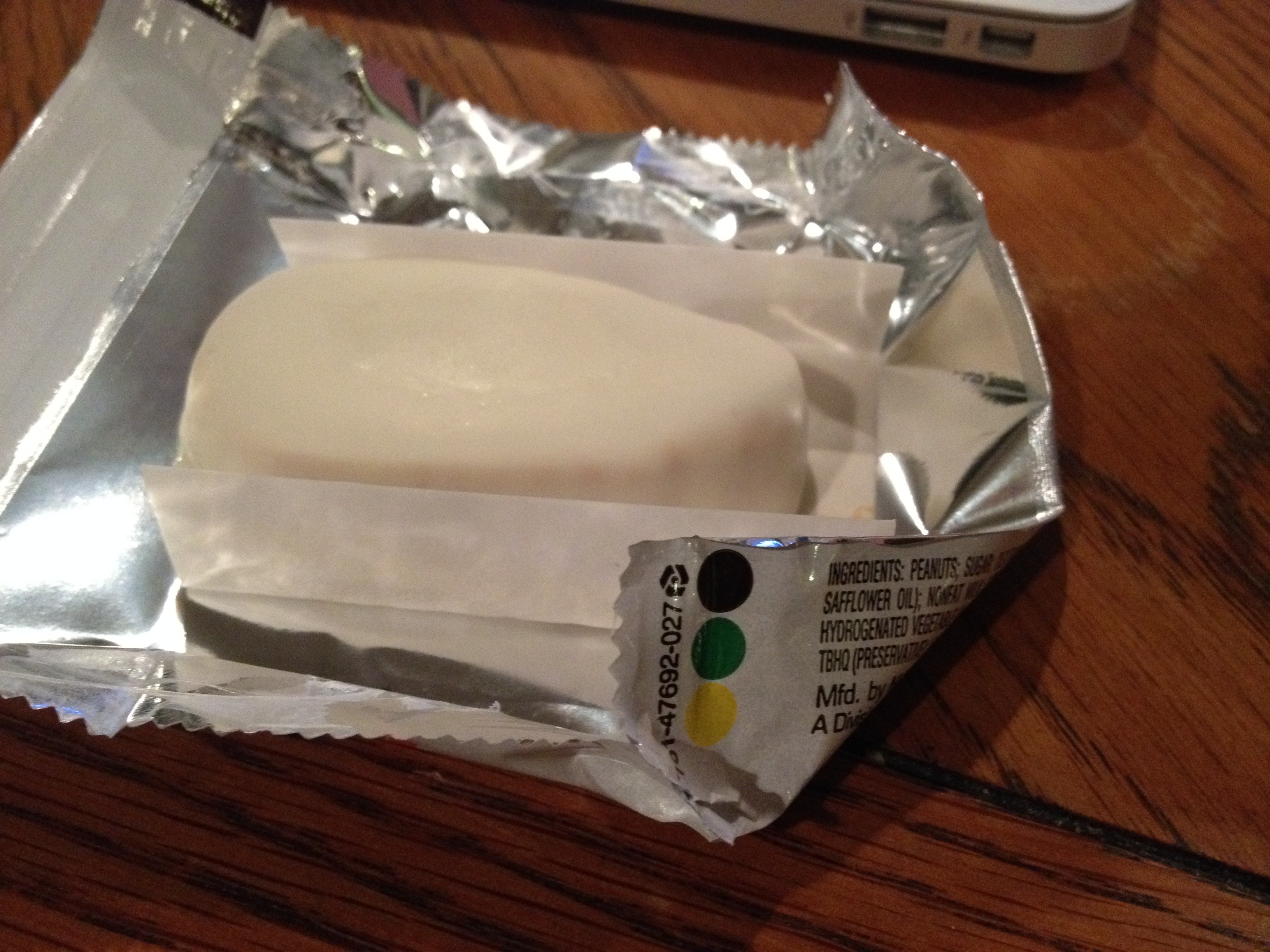 I've been eating good quality whole foods for the most part, but I have been eating a TON of candy at night.  Like a ton.  And it makes me feel gross.  I want to stop it.  So that means I have to set myself up for success by making other options.  I have to eat yummy food to make sure I don't feel deprived, but also eat good food so I don't feel blah.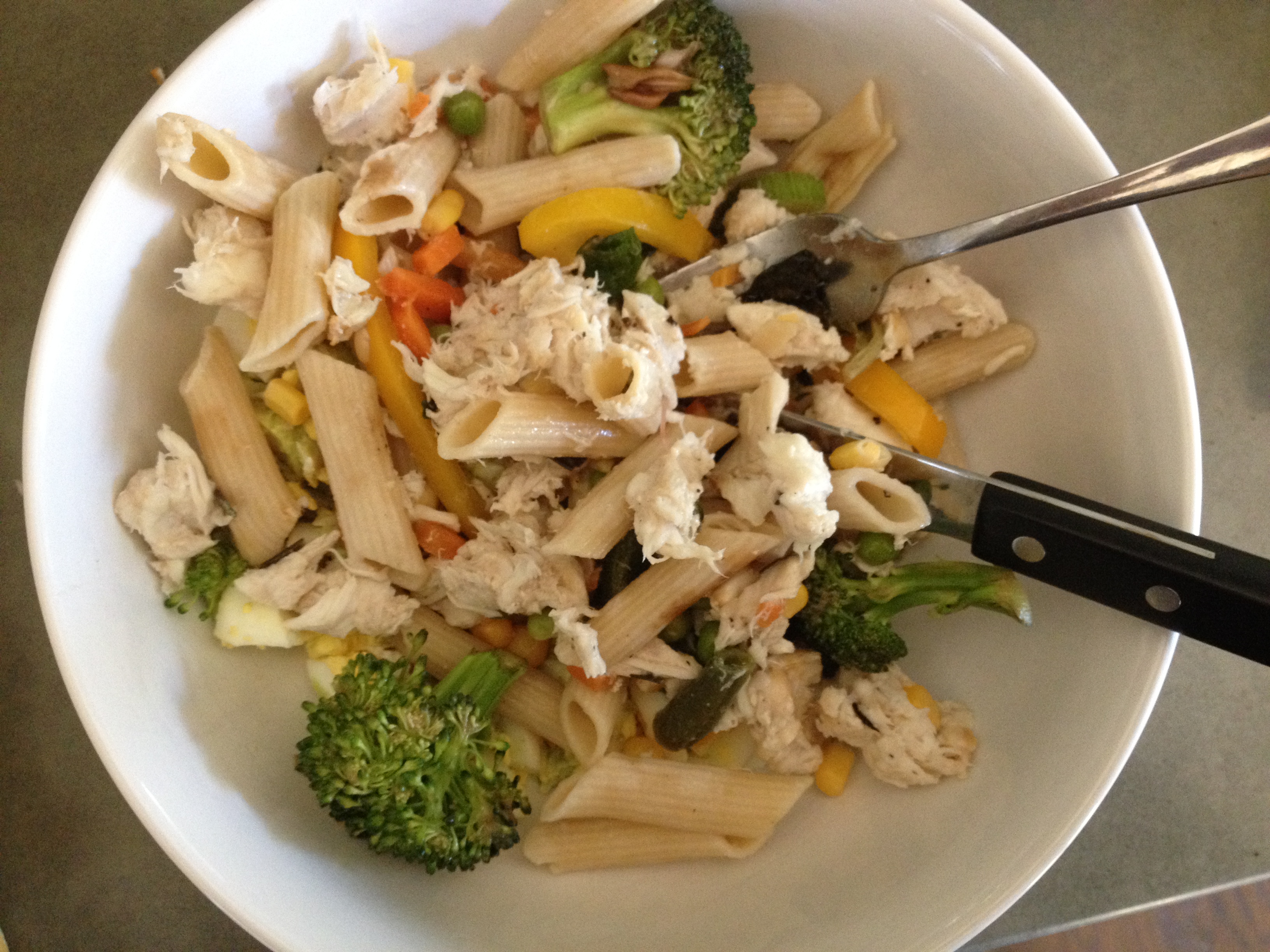 I made an effort to close out last week on a good note and now I'm excited for this new week to keep my body and mind happy.
My breakfasts have been on point.  I'm a smoothie fiend and I recently started adding 1/2-1 avocado to them and it makes me feel like a rock star ninja mom who can take on the day.  At least until lunchtime naps. 😉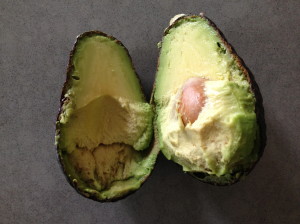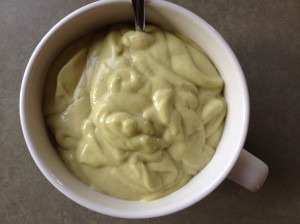 Delicious.
Here's some of the prep I did this weekend to get my ducks in a row.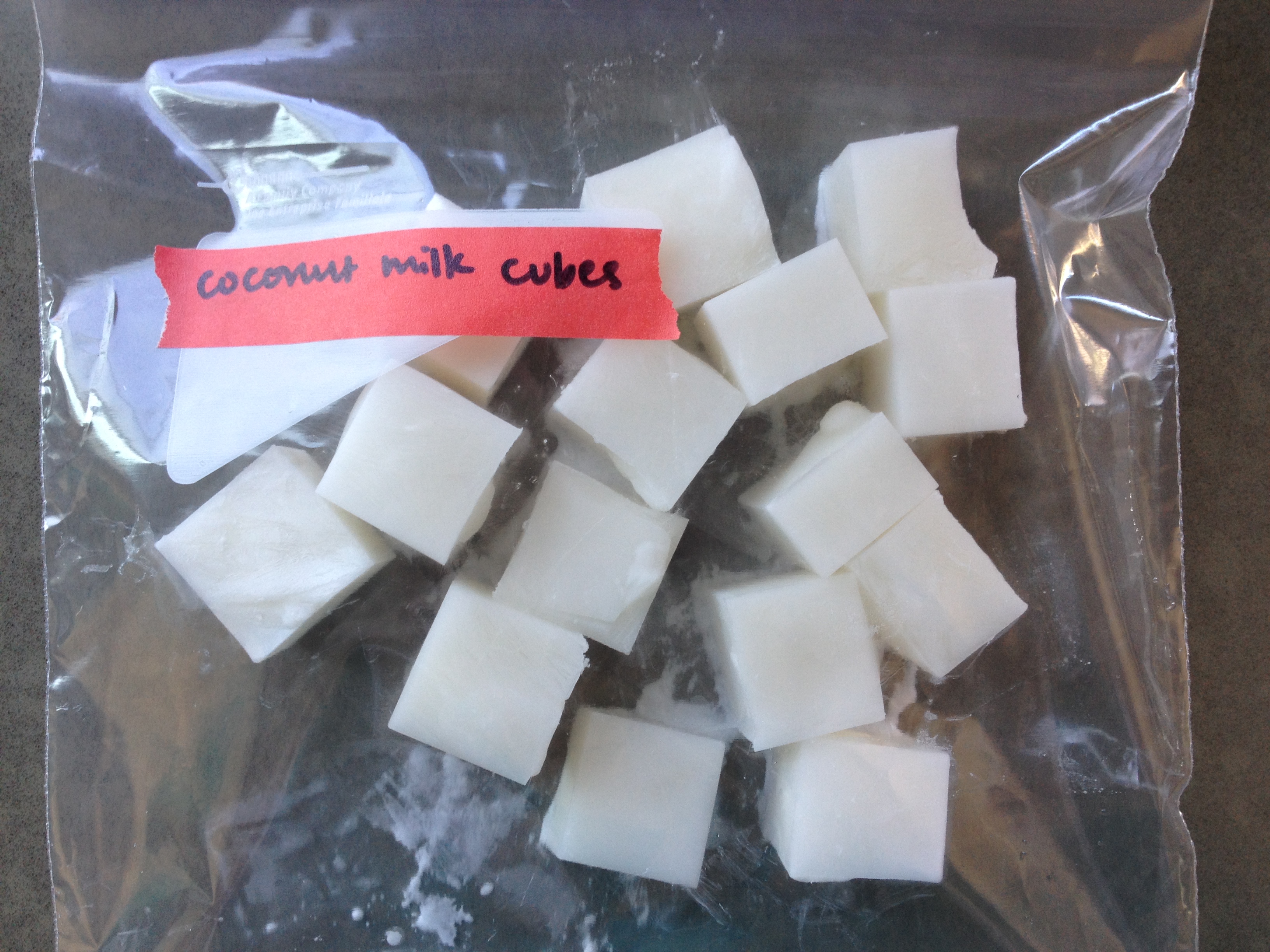 For smoothies, I froze more coconut cubes and then I made some kefir cubes too.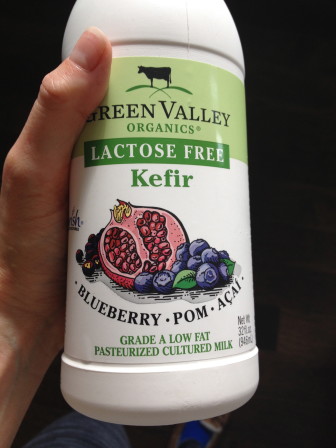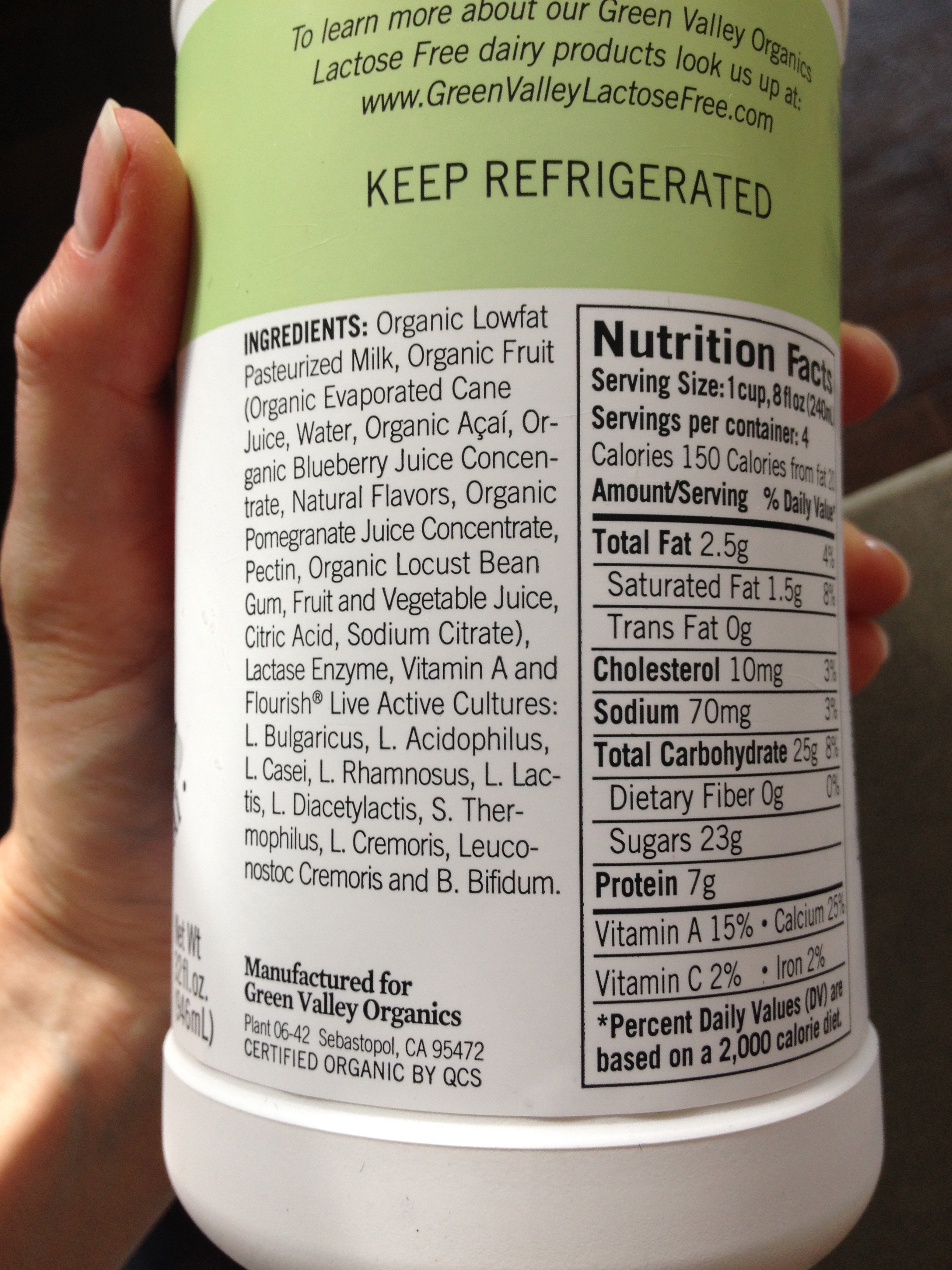 Gotta love Green Valley for their organic lactose free kefir.  Hi probiotics, you are awesome for me.
I also froze a bunch of avocado.  I like it fresh but I figured frozen might be good to try too (and I bought a million the previous week that had ripened all at once).  I'll let you know.  And bananas (I already had some but replenished the stash).  Having frozen ingredients is key to smoothie texture.  In high school I worked at Jamba Juice so I'm kinda a smoothie pro. 😉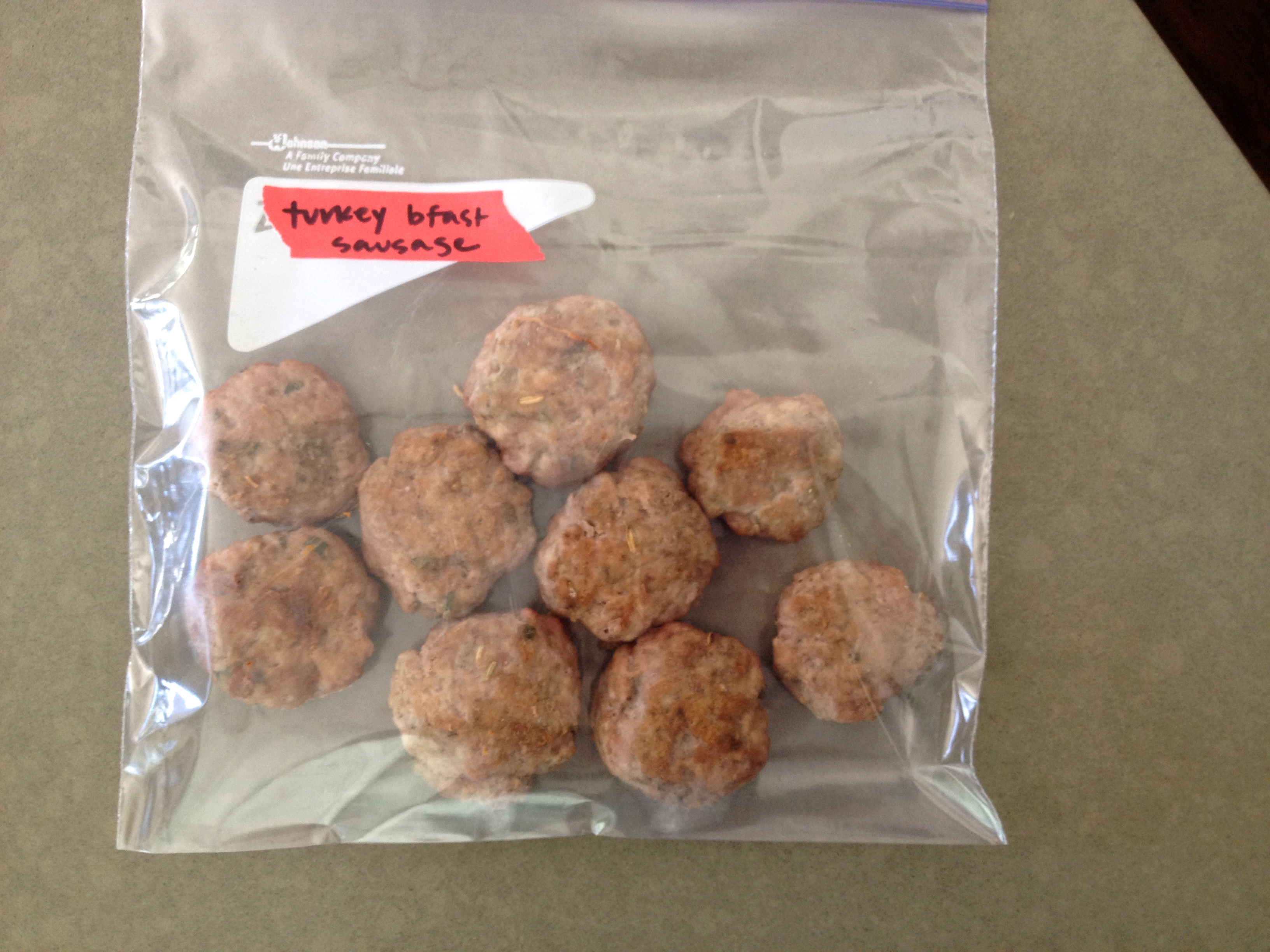 The other thing I wanted to try my hand at was breakfast sausages.  I found a few recipes online and melded them into one – using 1 lb ground turkey, maple syrup, and various spices.  This was the one I used most closely (minus the cayenne).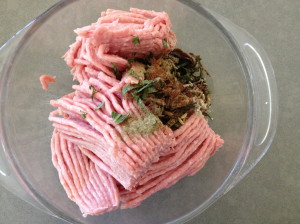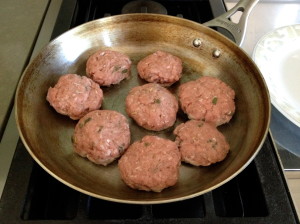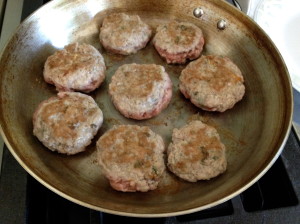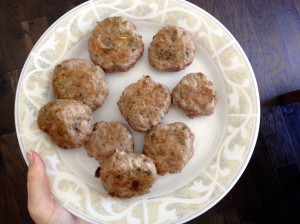 I made a big batch (to last several breakfasts). Once they were done on the stove. I waited for them to cool, stuck the plate on the freezer, then bagged the frozen patties up to store in the freezer and enjoy individually as I wanted.
With breakfasts squared away, I got to work plotting my biggest problem area of all.  Desserts.  AKA sweets.  I refuse to give them up (that's just not practical) but I knew there were healthier options for me than what I'd been shoveling in my face up til now.  I'm looking at you Cadbury and Reese's.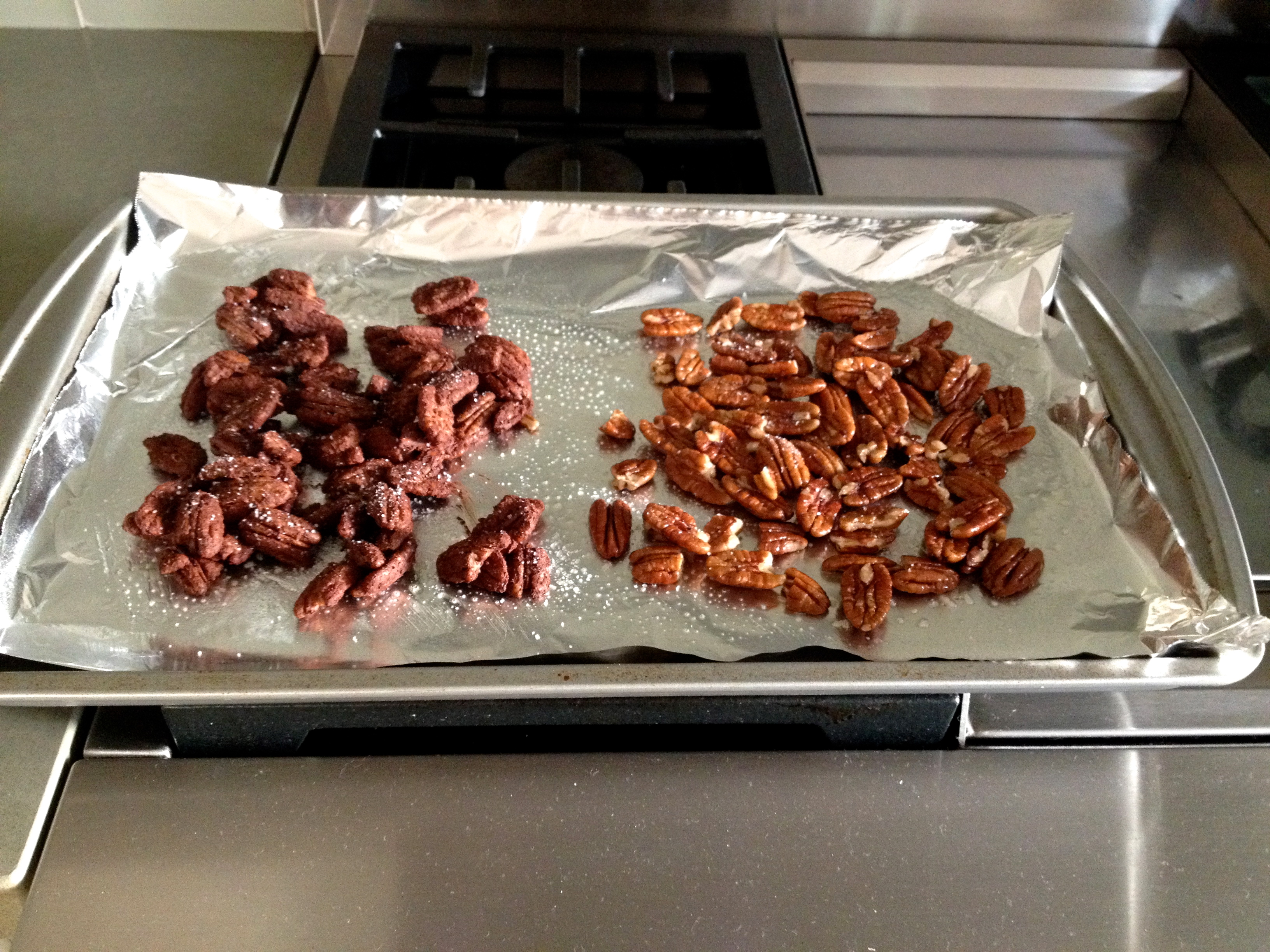 Roasted pecans made two ways.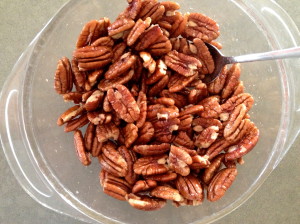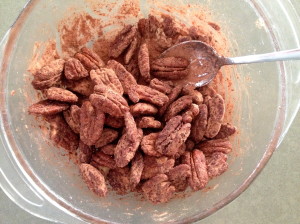 On the left: liquid stevia, coconut oil, salt.  On the right: liquid stevia, cocoa powder, water, coconut oil, salt.
Basically a sugar free option that is still sweet and caloric enough to satisfy me.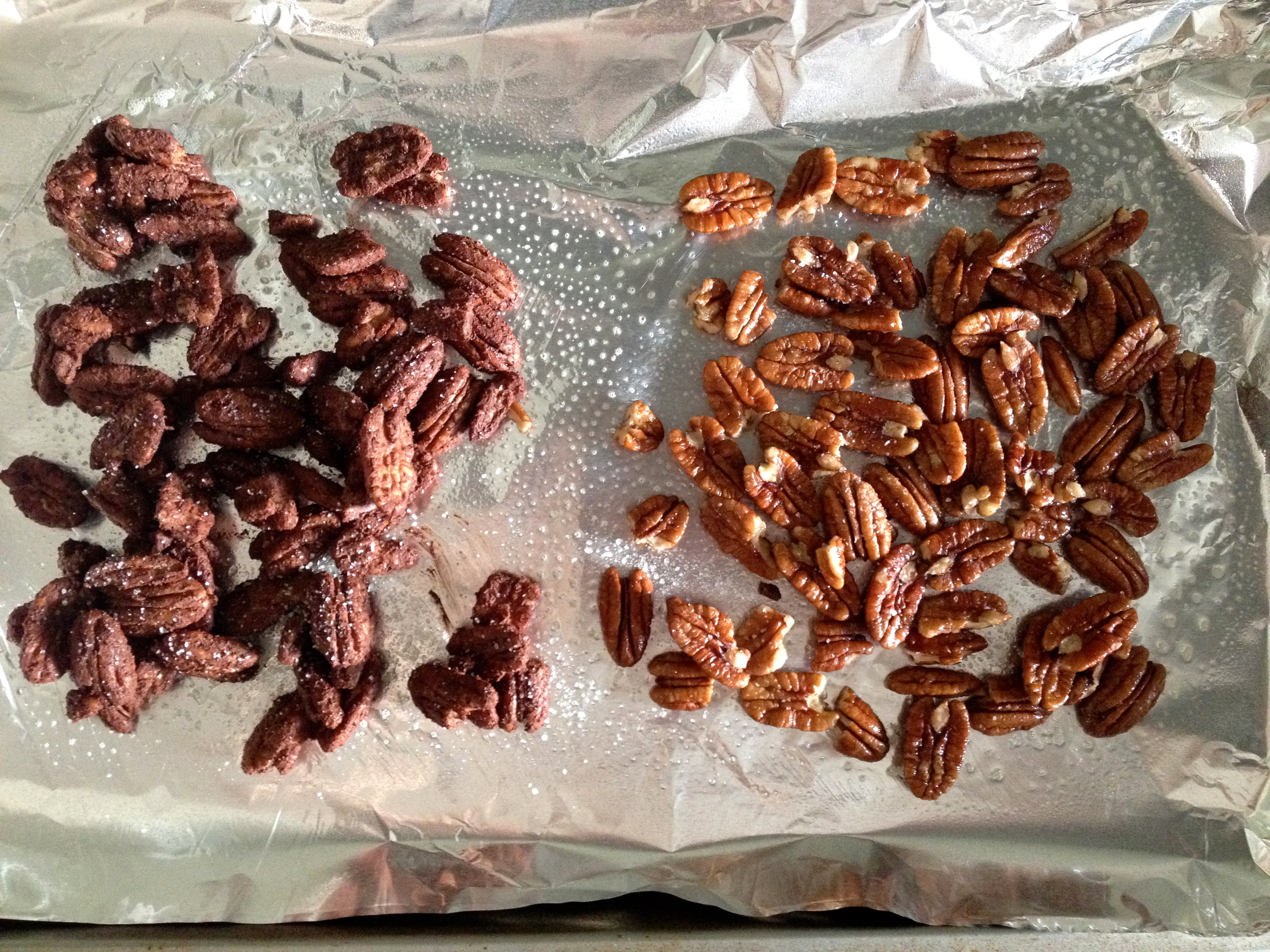 I roasted them in the oven until they smelled like they were almost burning and then rescued them before they suffered a smoky death.  Phew.  Close call.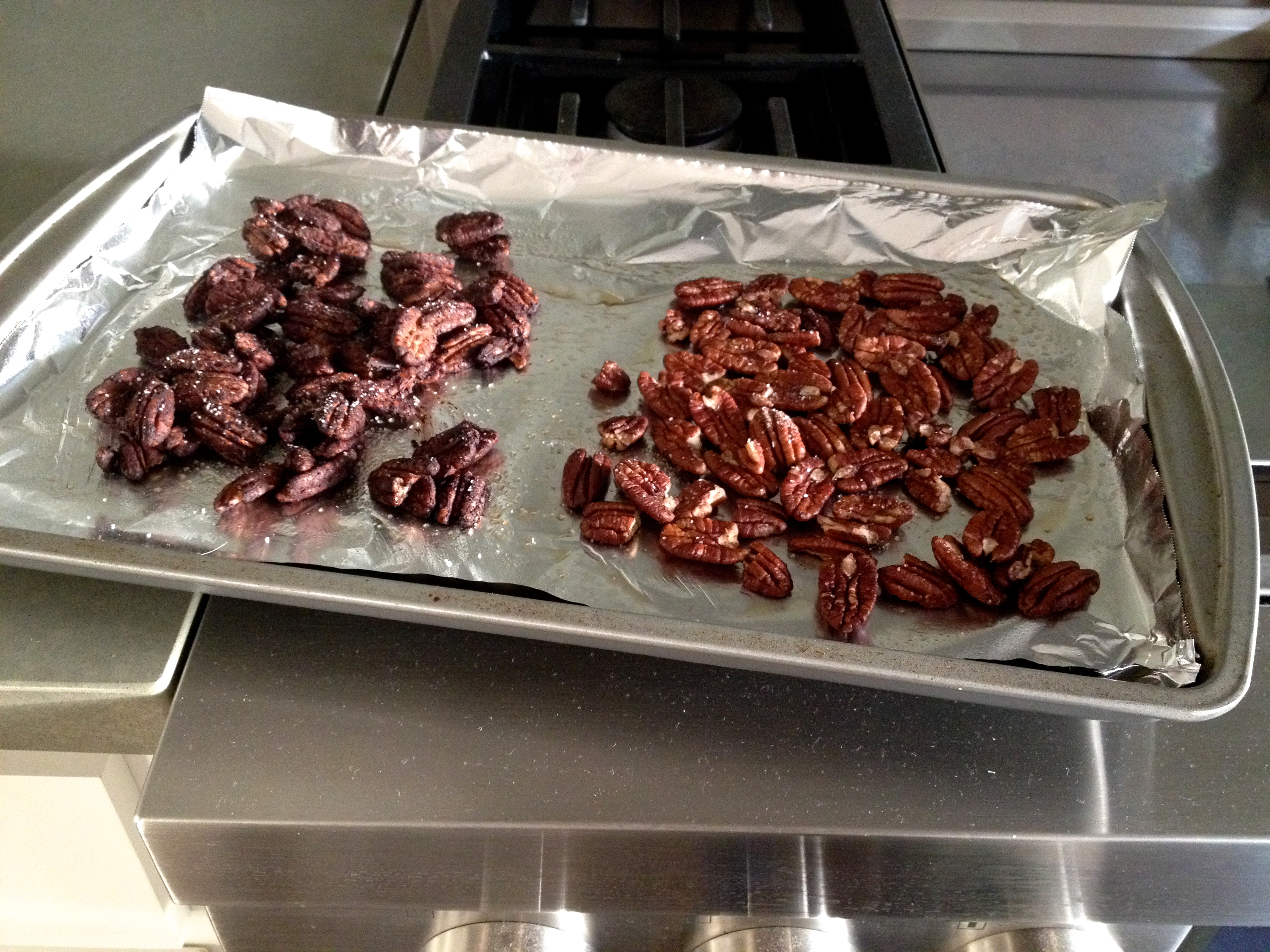 Next up a version of these chocolate coconut bombs but with a different nut butter and different sweetener.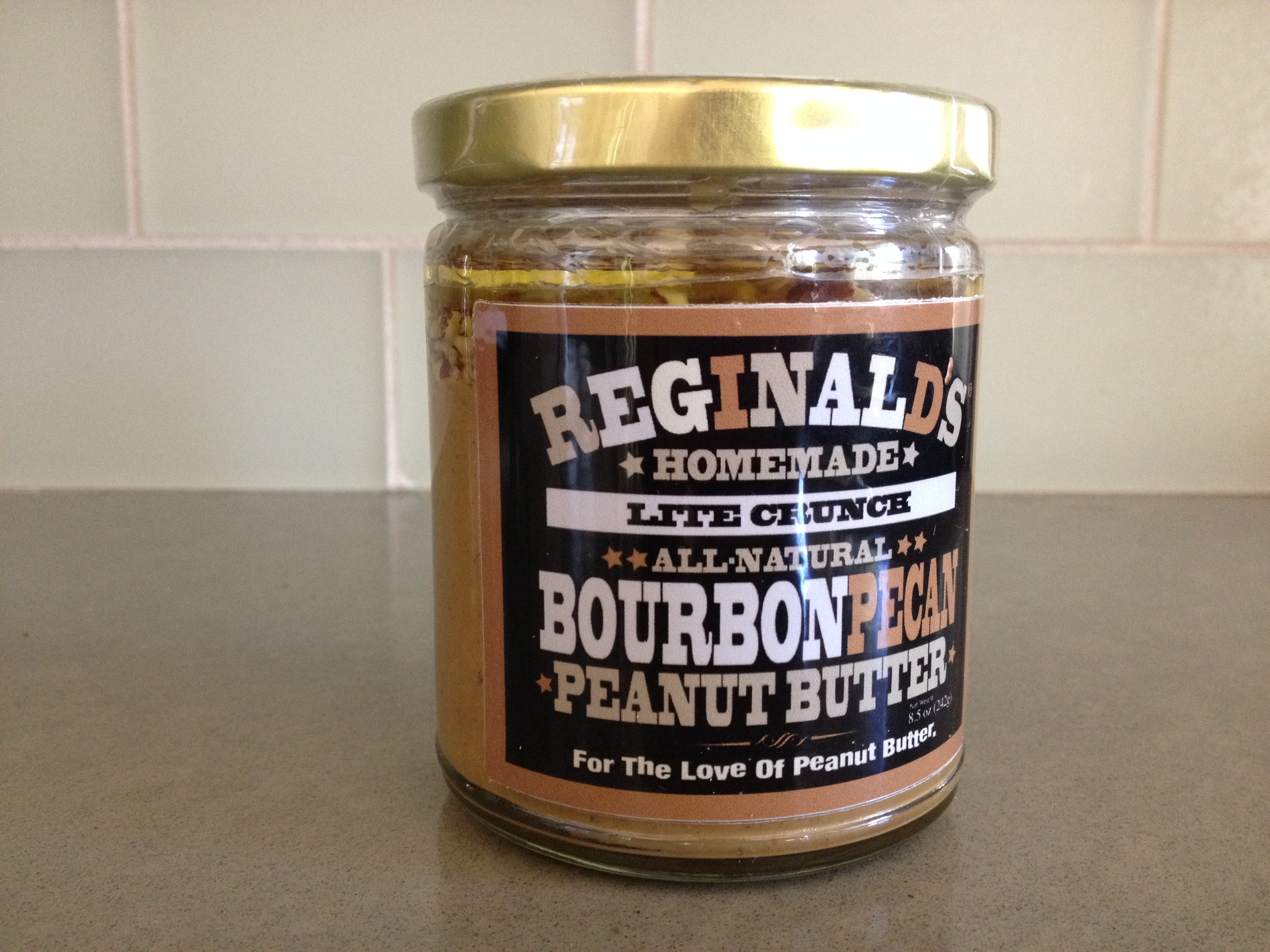 I had this buried in the depths of the pantry (since we obviously don't buy peanut/peanut butter products any more).  I figured I may as well make a special treat for myself with it.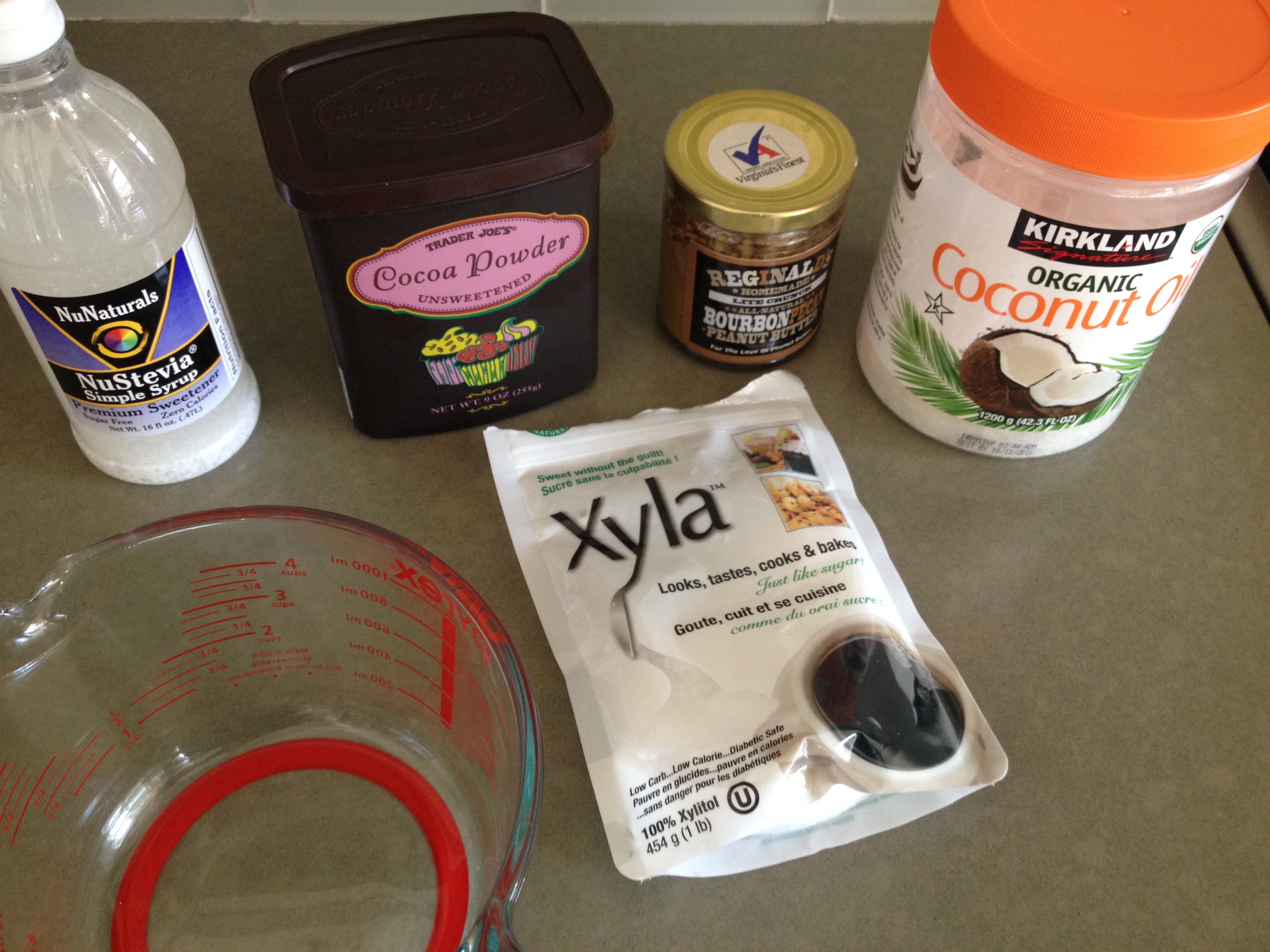 I adapted the recipe I posted last week like so:
1 cup coconut oil
1 cup bourbon pecan butter
2 tbsp NuNaturals stevia simple syrup
1/4 cup Xyla xylitol
1c cocoa
sea salt for topping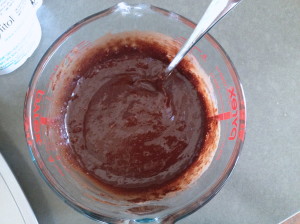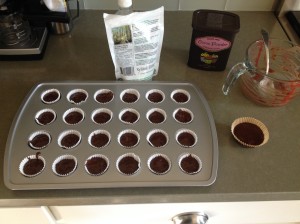 It filled 24 mini cupcake cups and 1 normal cup.  Off to the freezer to chill!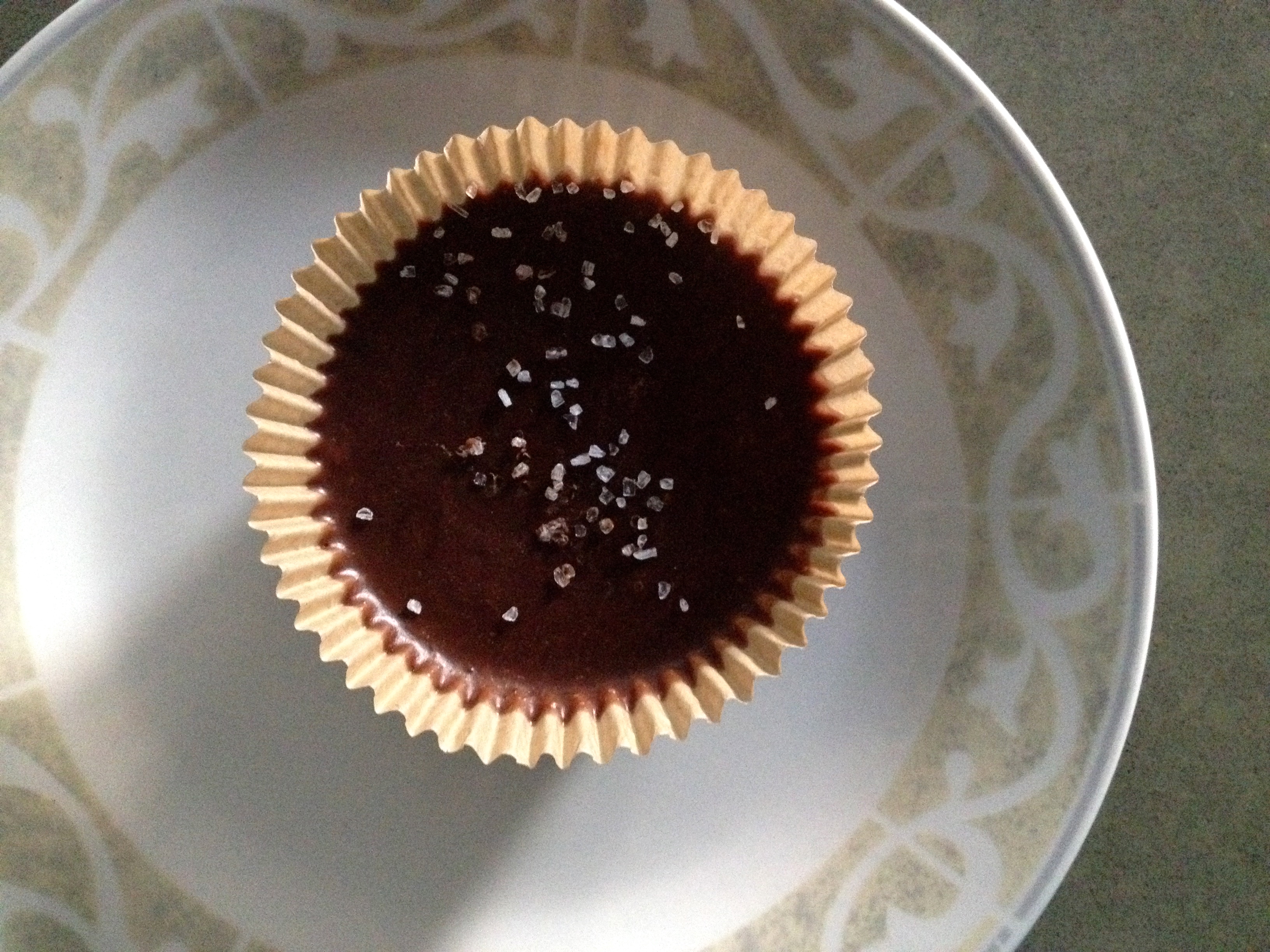 I tested a few that night.  😉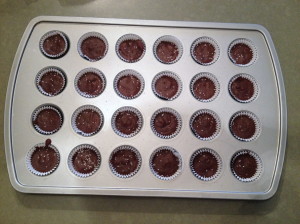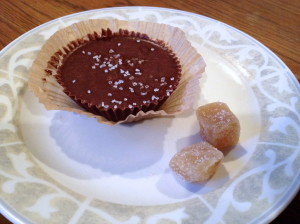 I'm definitely happy with these and plan to keep them stocked as long as I can because having a lower sugar option for the late night is perfect for me.  They have nuts so I can't eat them around P but that makes it easier to resist them during the day.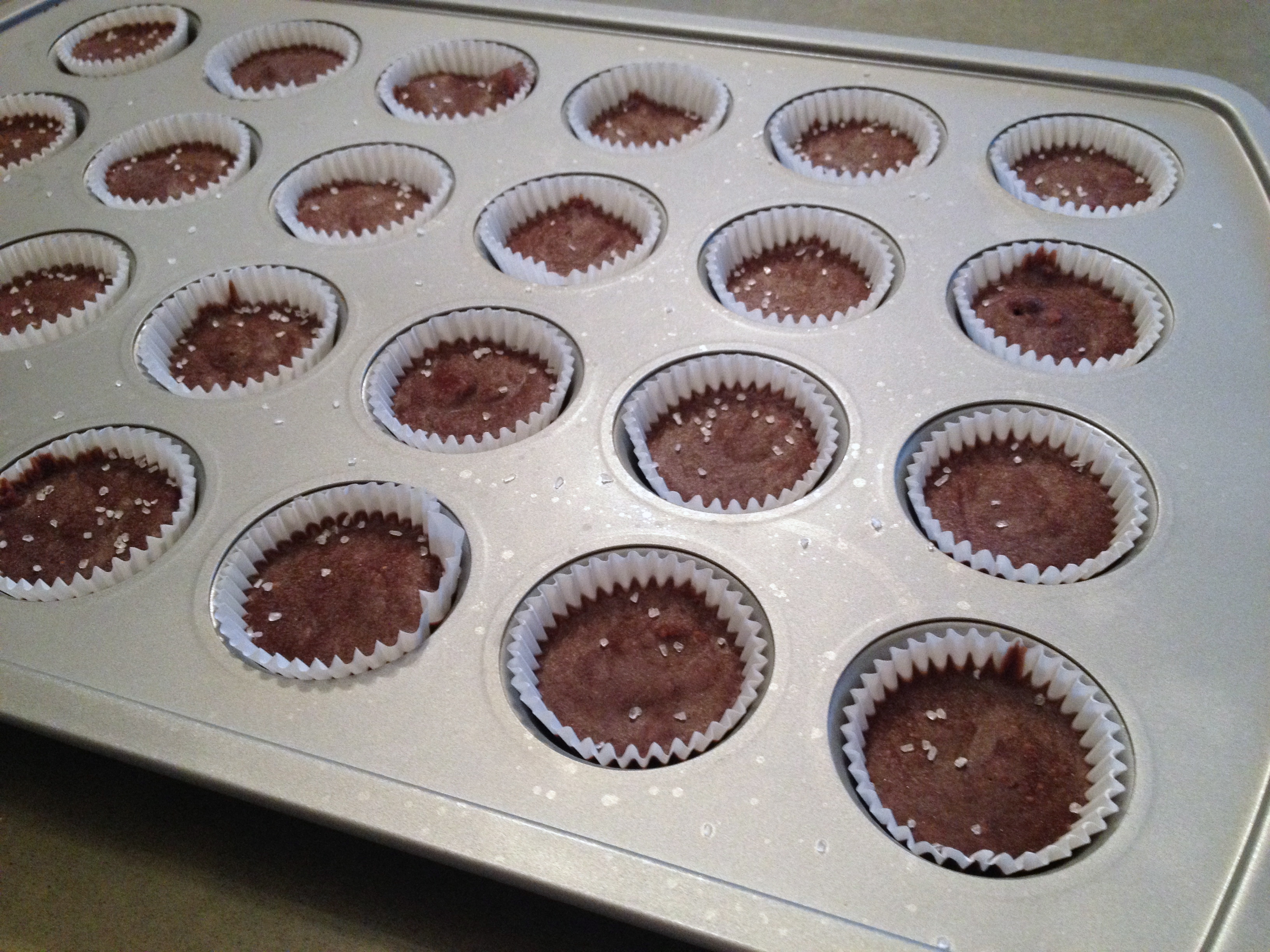 Kyle called them Elise's pieces.  He's a funny one.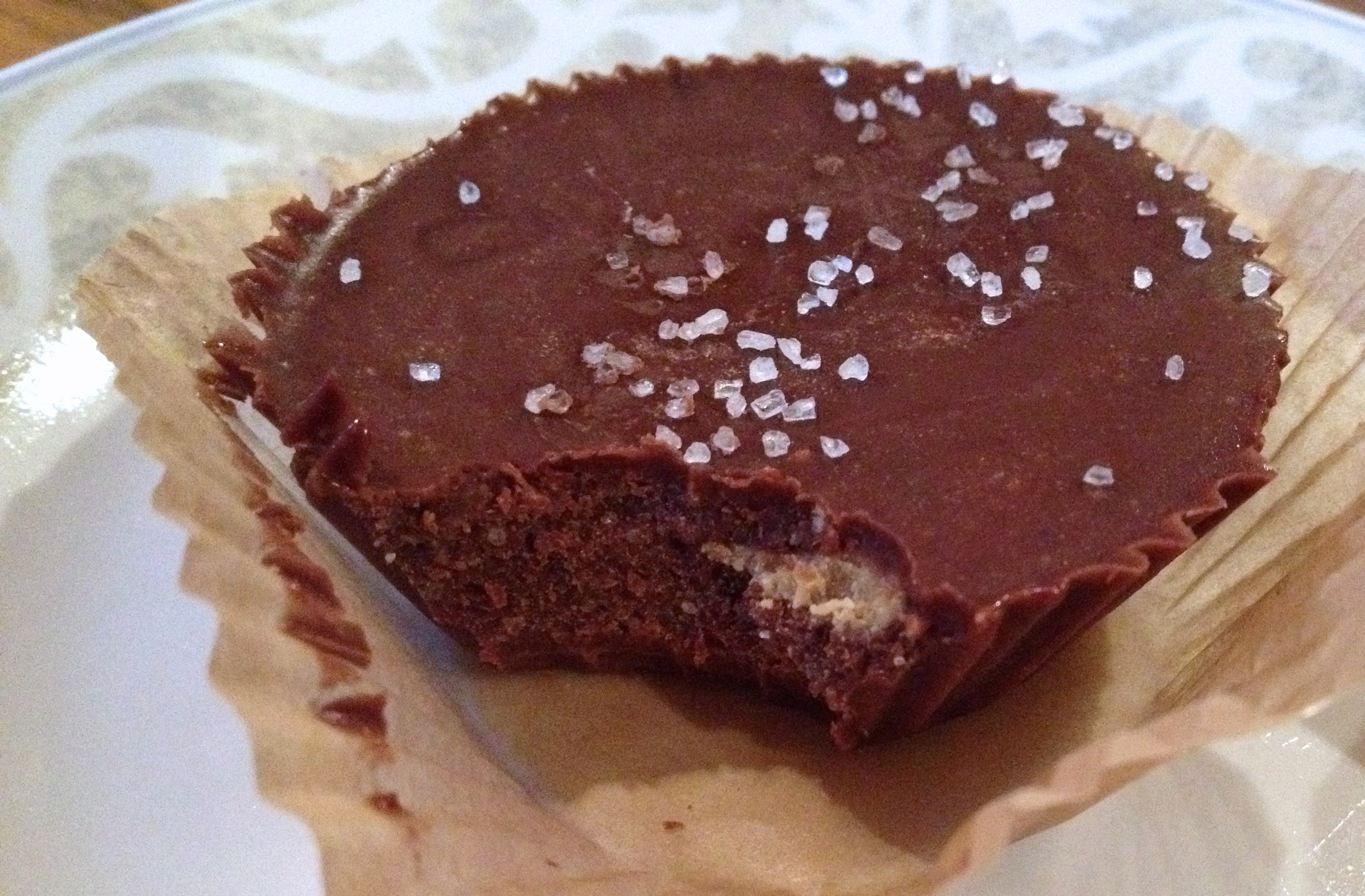 Sorry Reese's, you lose.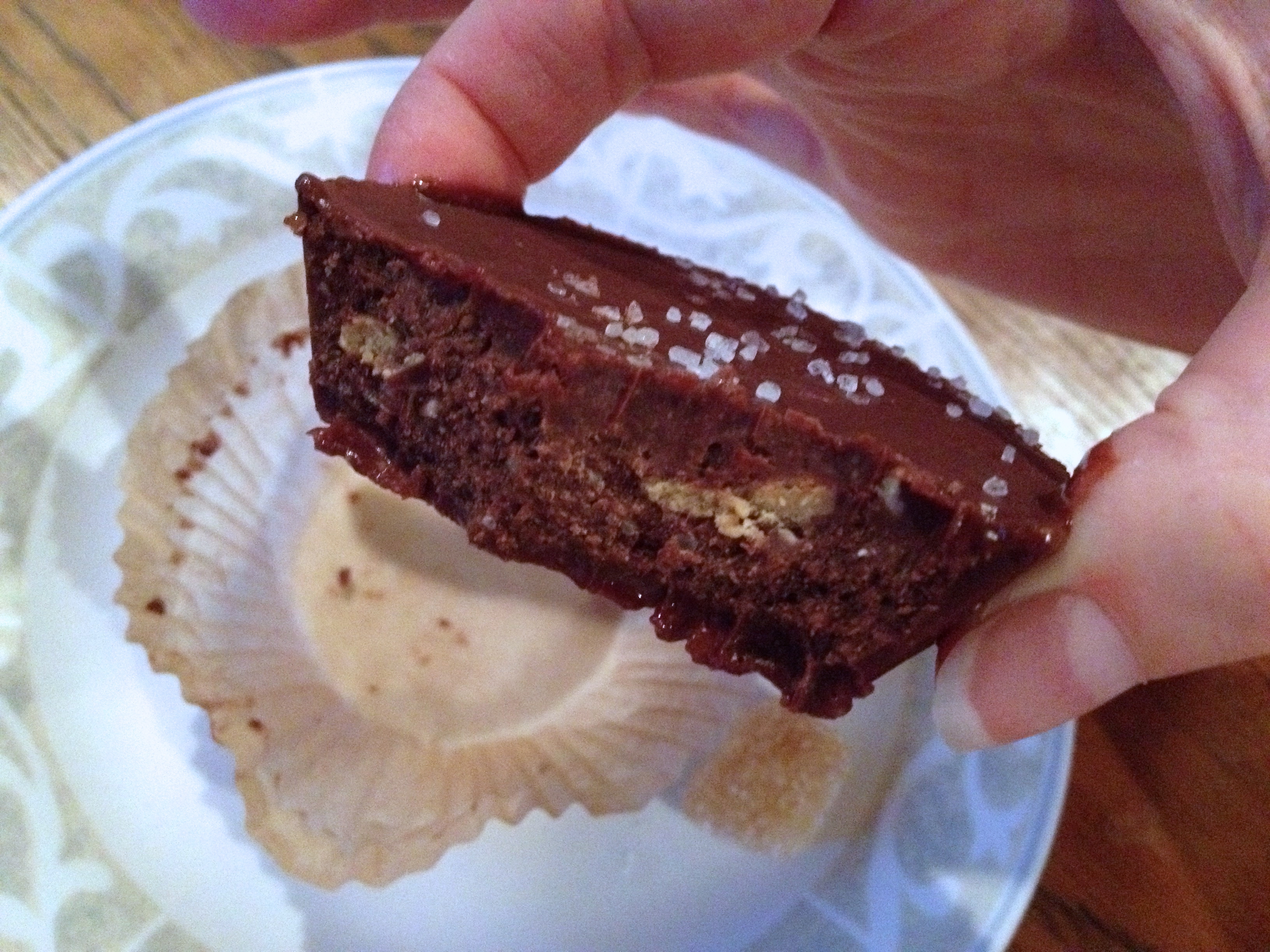 I also prepped a bunch of stuff for the little man, including the usual (noodles with olive oil, oatmeal) plus some new stuff.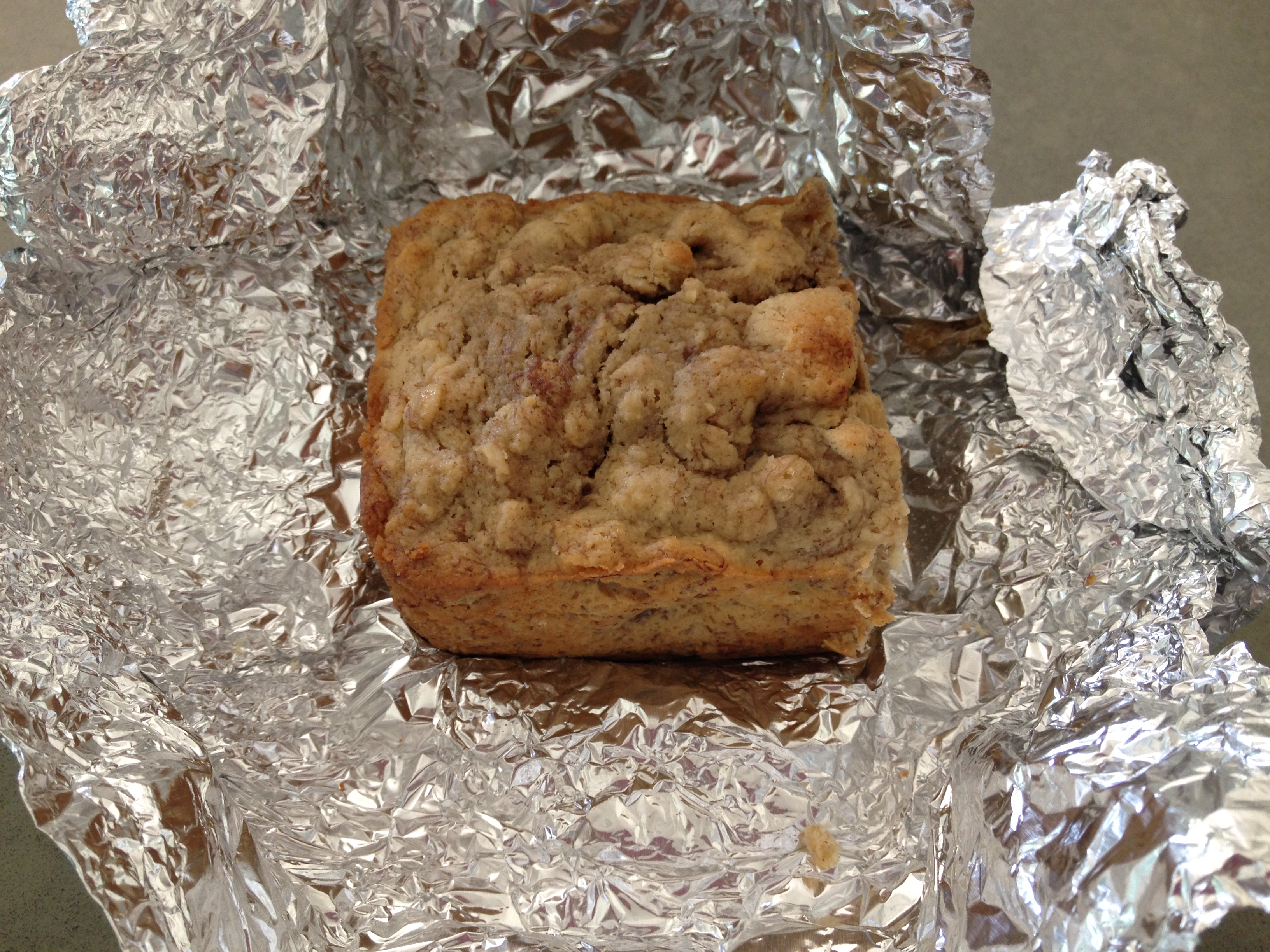 He seems bored with quick breads right now, but this one was already half eaten and I didn't want it to go bad so I made it into baked french toast.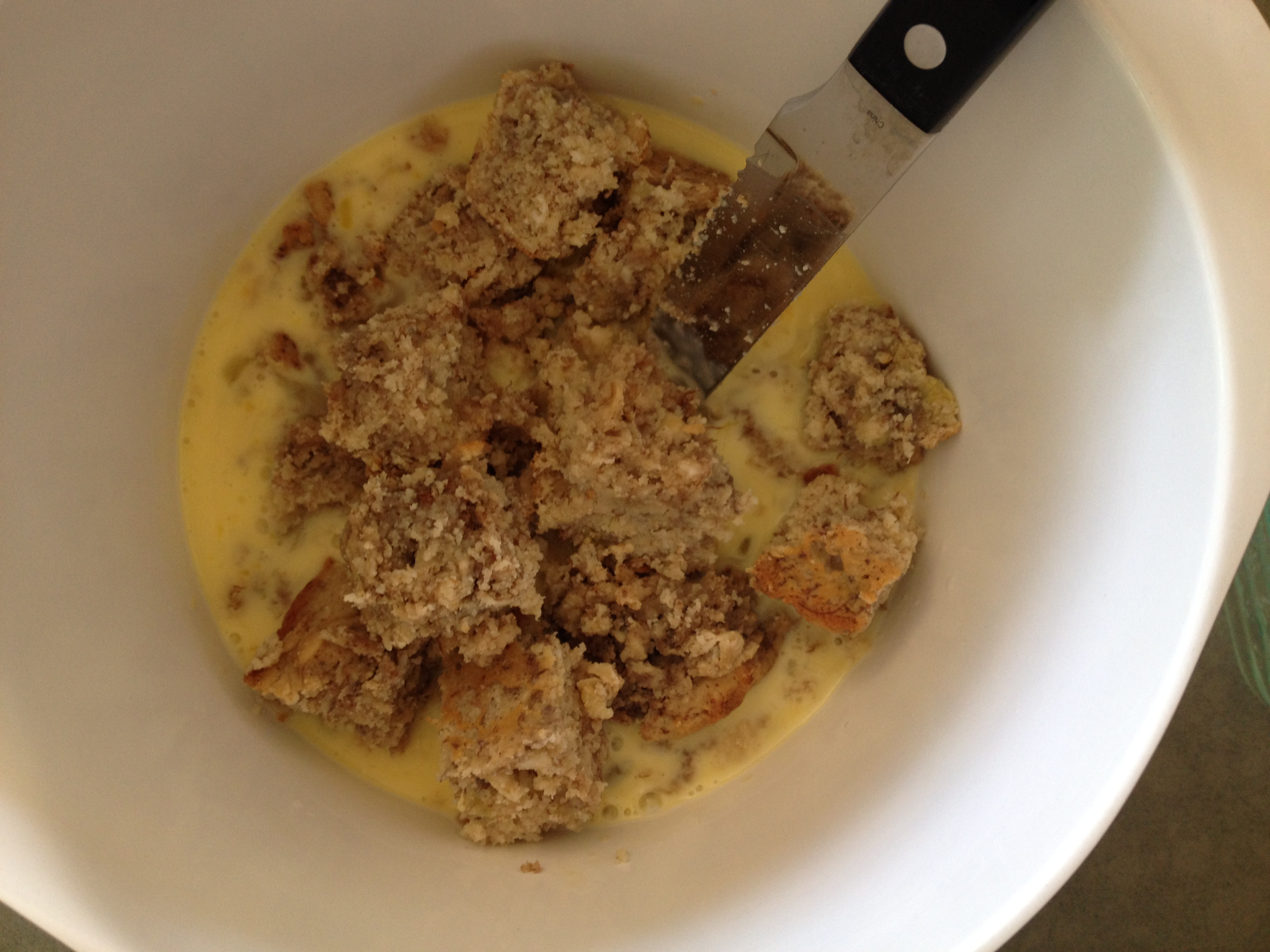 Banana bread baked french toast!!!!  I mean, how amazing of an idea is that!?!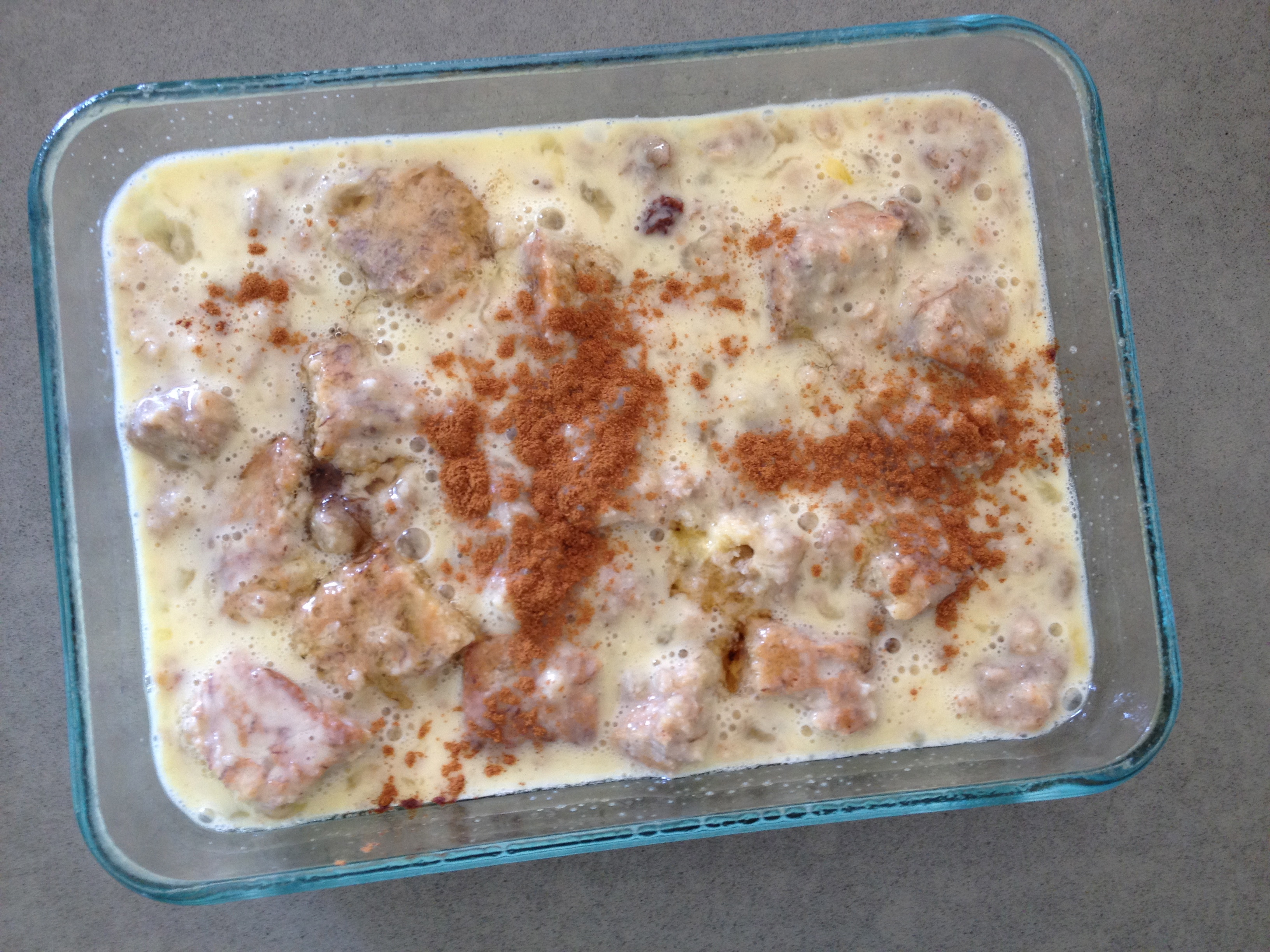 Half a mini loaf of banana bread + 2 eggs + canned coconut milk + raisins + cinnamon + maple syrup.  Baked in a greased pyrex until no longer jiggly in the center.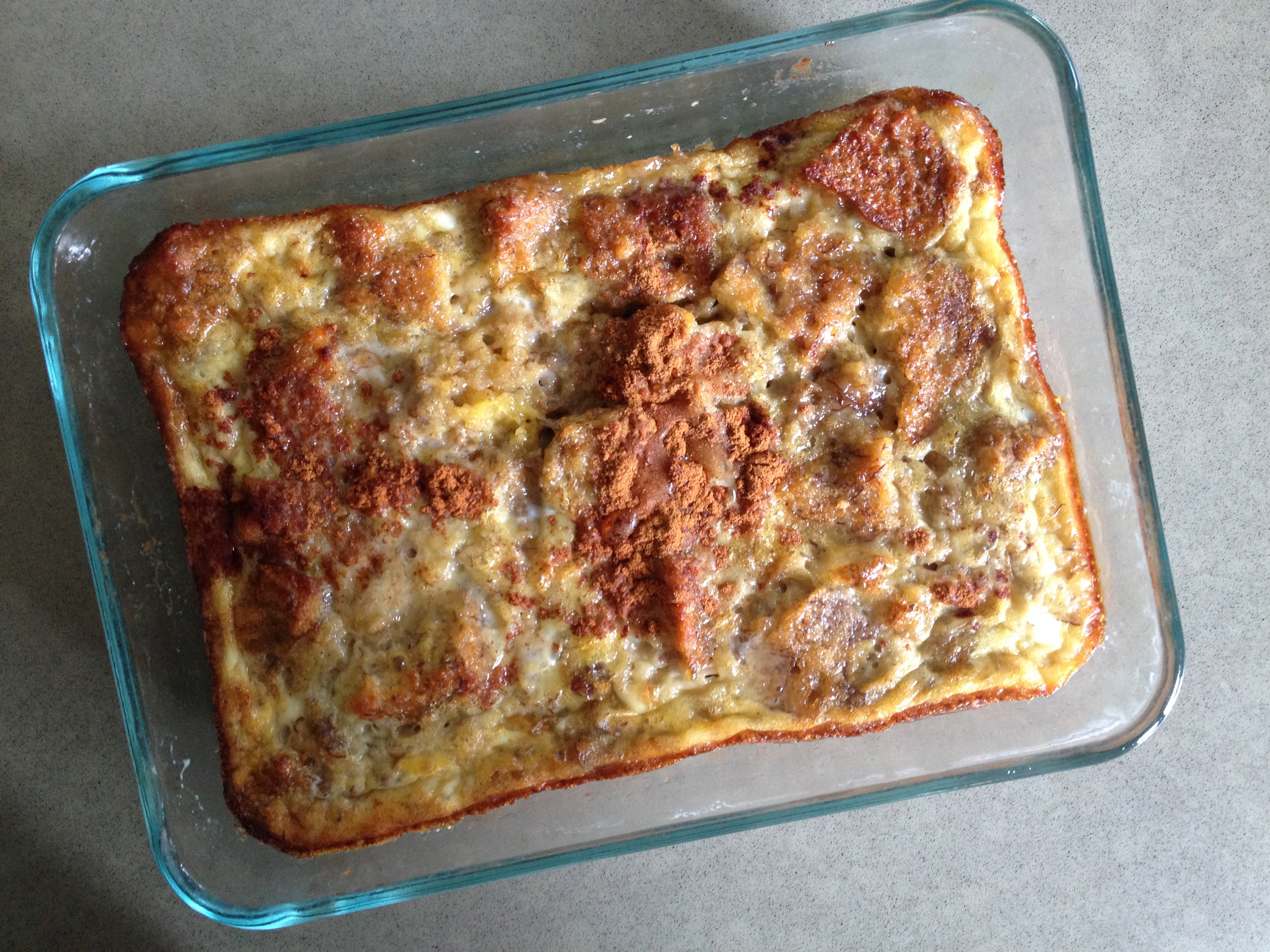 He LOVED.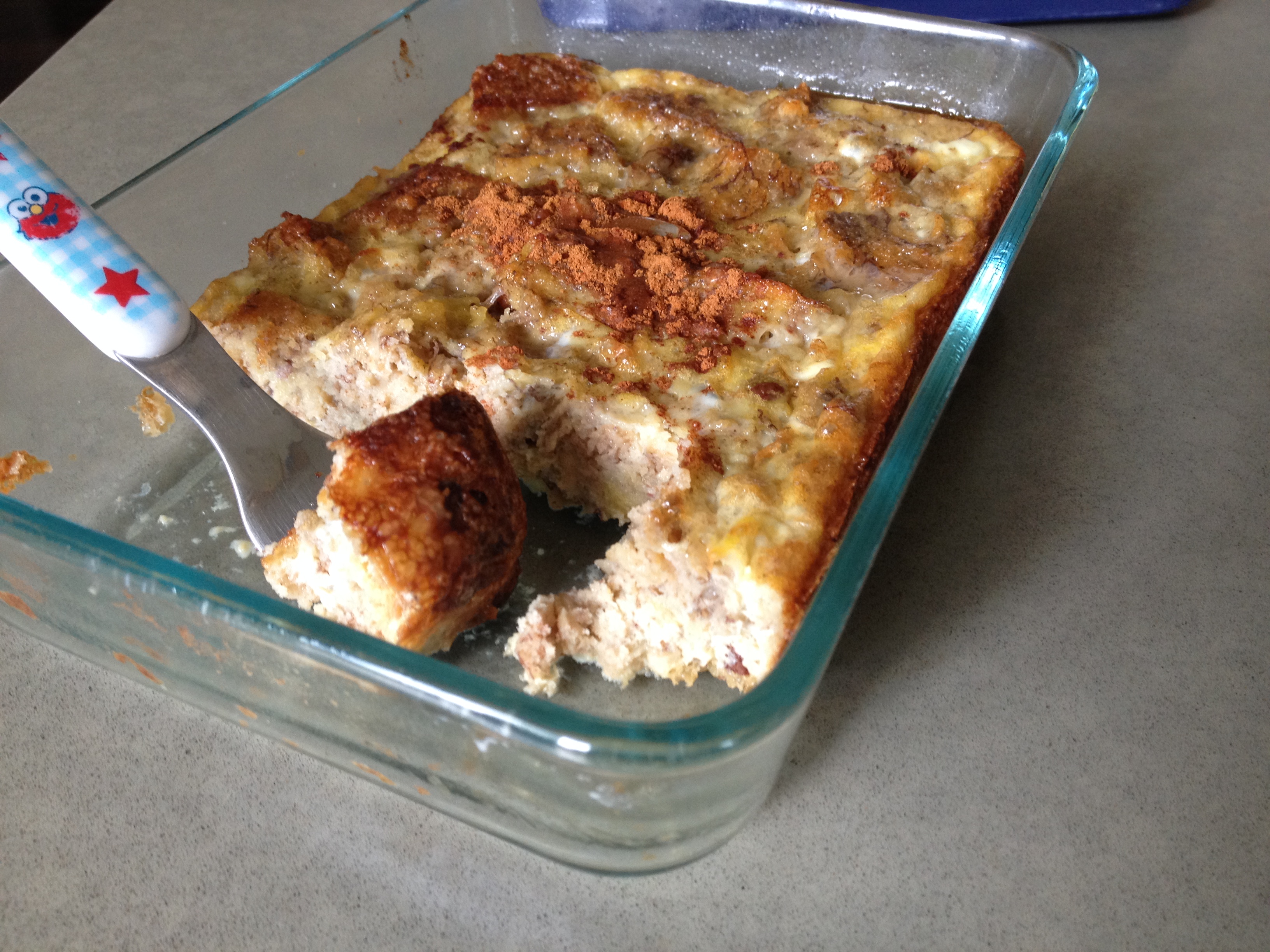 I barely managed to stretch it into three servings he was such a fan.  I wish I'd made some for me!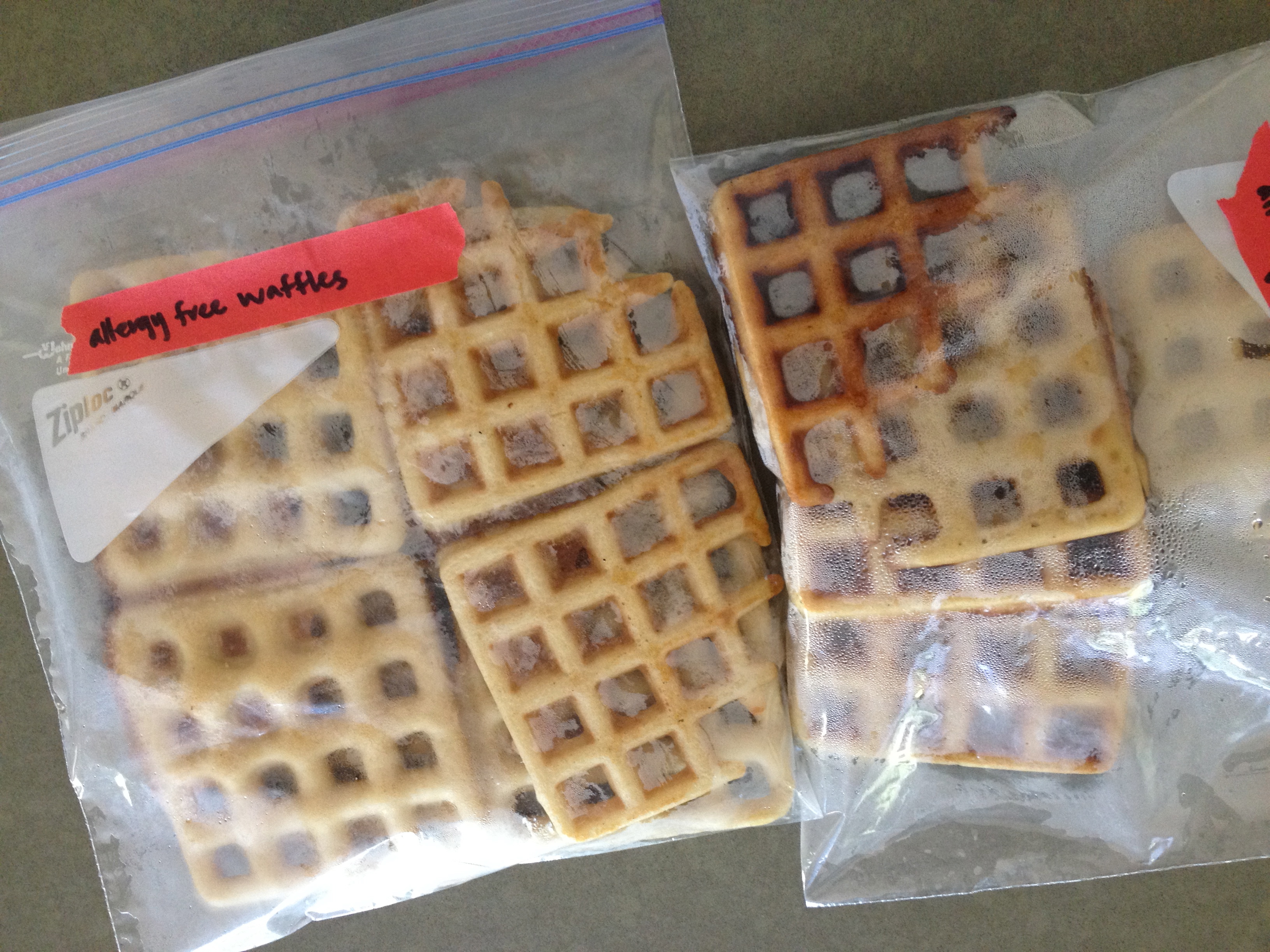 Then I replenished our freezer waffle stash, making a massive batch (the entire bag) of Namaste waffles one morning.  We ate a few that morning and froze the rest just like last time.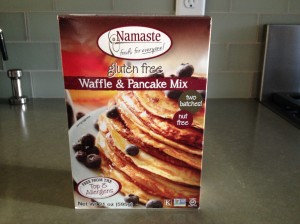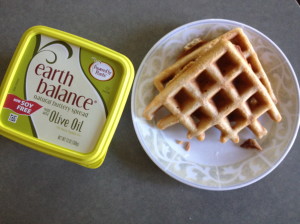 P is such a massive waffle fan they go so fast.  I rarely get any myself after the first day we make them.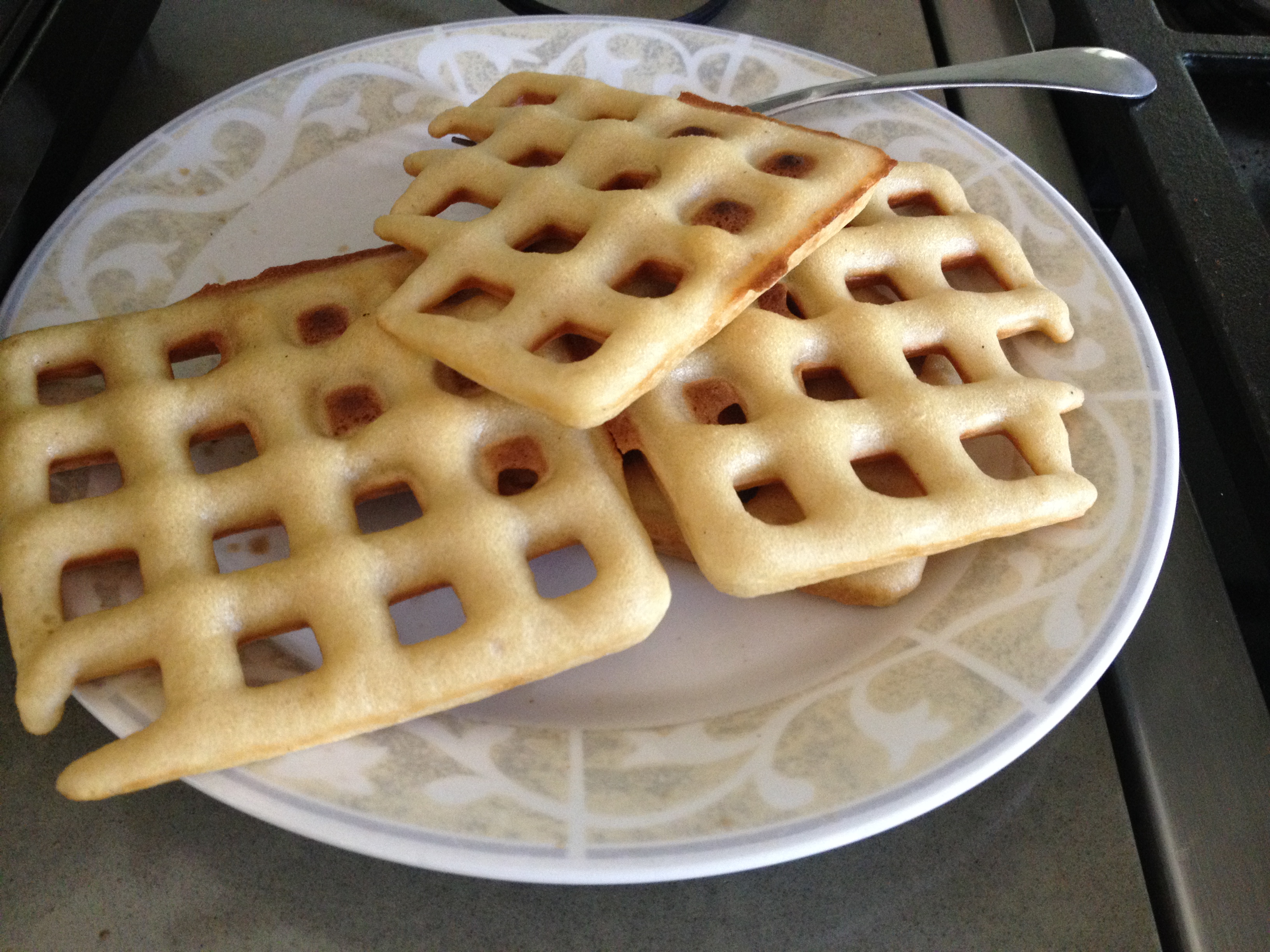 I also made another batch of seed/dried fruit bars.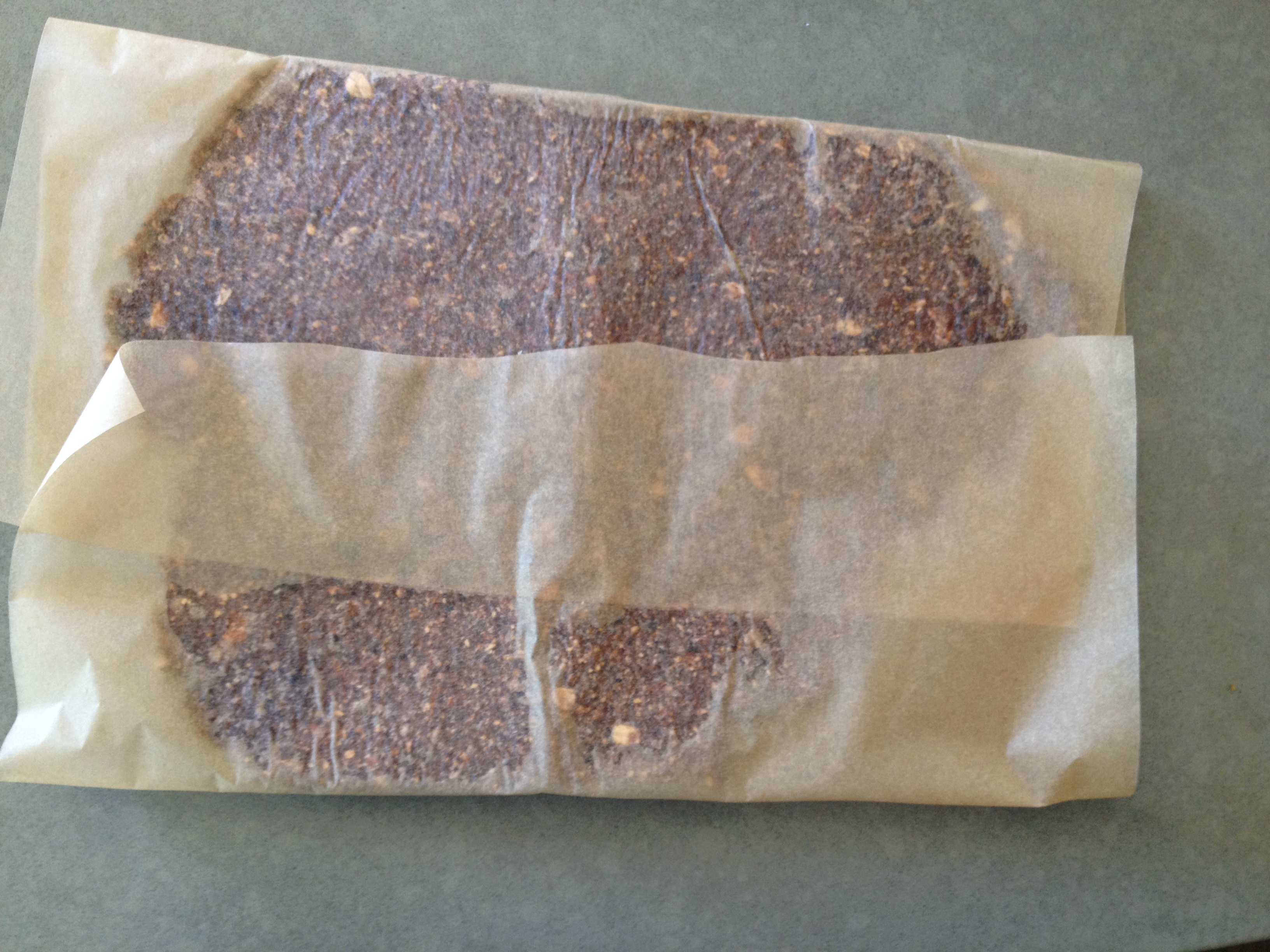 They never get old and are a great option when he's refusing everything I offer.  The fridge always always always has to have bars in it.
His favorite thing about them is telling me what size he wants.  He almost always asks for a "medium" bar.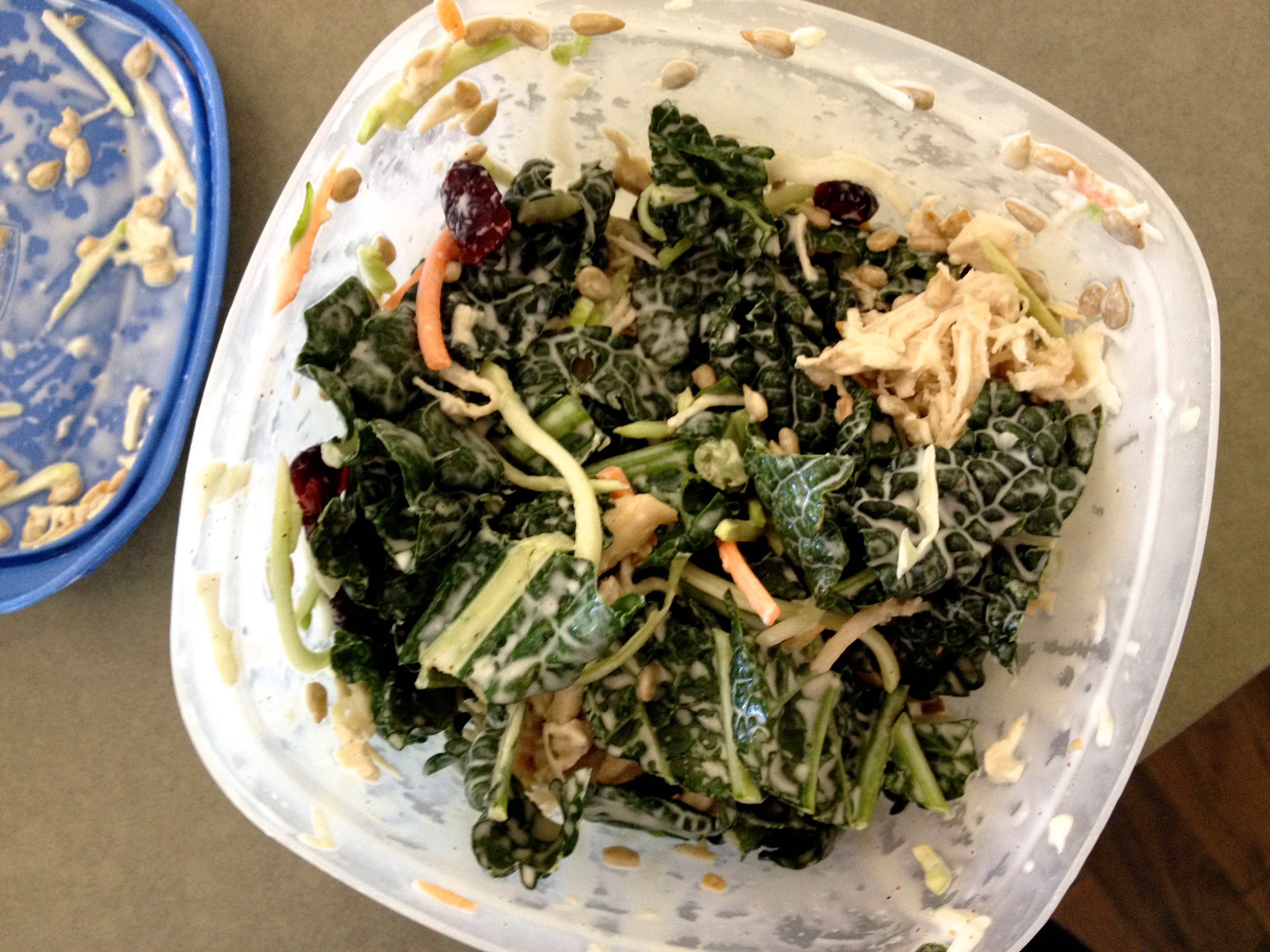 And then some lunch stuff for me…because if I don't prep it in advance I'll eat handfuls of whatever I can grab and that's never satisfying or fun.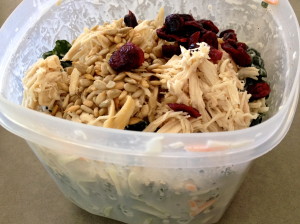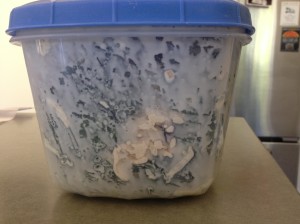 After last week's discovery slash love fest with TJs kale slaw salad, I decided to just make a ton over the weekend to eat for lunch.  I'm a creature of habit so I don't care about diversity at all if it's yummy.  I basically have a rotation of three lunches in my life as is.  Adding another ups the ratio big time.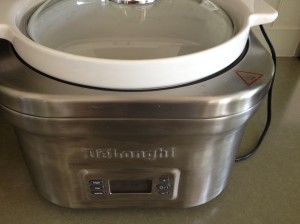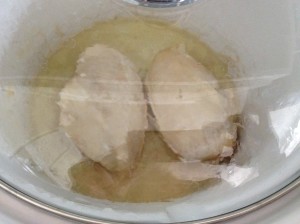 With the aid of the crock pot, I made a bunch of shredded chicken.
Then I made a jar of dressing.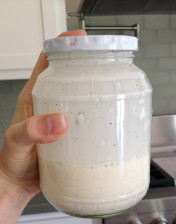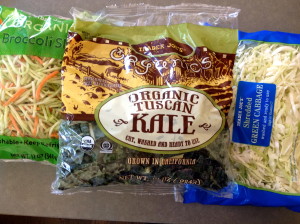 Assembly is super easy – kale, broccoli slaw, cabbage, sunflower seeds, dried cranberries, chicken and dressing.  Toss until wilted and dig in.
I know it seems time consuming and/or excessive, but planning and prepping ahead is an invaluable way to get your healthy eating back on track.  So far it's all working out beautifully.