I can't recall the last time I made brownies.  But then, Katie got me thinking about them…and I couldn't get them out of my mind.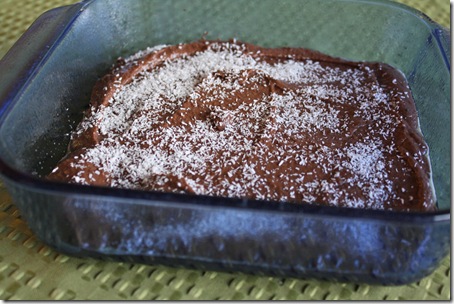 With brownies on the brain, I nervously set to work in the kitchen.
I baked them with my fingers AND toes crossed…and then Kyle and I had a taste test.  Together.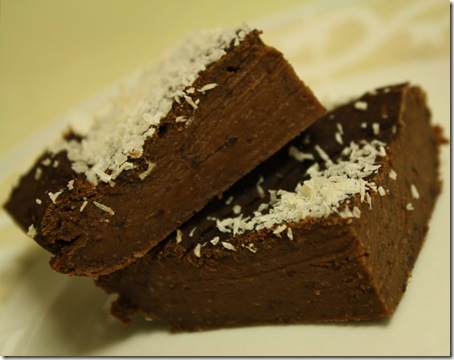 Crazy dense and reallllly gooey.  And super sneaky.
Obviously I was aware of the ingredients, but Kyle had no idea that the main ingredient was…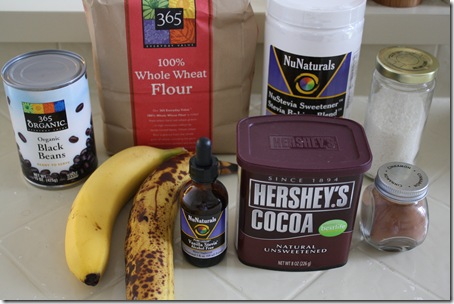 Beans!
I have heard of black bean brownies before (chances are you have too), but I always had my doubts.  It sounds straight up nasty.  But I was feeling experimental, and figured why not.
I won't sugar coat it, they don't taste like brownies.  They aren't brownies.  But they are good.  And you definitely can't taste the beans.  Hell, I'd make them again.  So I'll share the recipe I used.
Chocolate Deception (aka Vegan Banana Bean "Brownies")
Ingredients:
2 bananas (the more ripe the better)
1 can (15 oz.) black beans, drained and rinsed well
1/4 cup whole wheat flour
1/4 cup NuNatural baking stevia
1/4 cup cocoa powder
1 tbsp cinnamon
1 tsp NuNatural vanilla stevia
shredded coconut (for topping)
Directions:
Blend black beans and bananas together.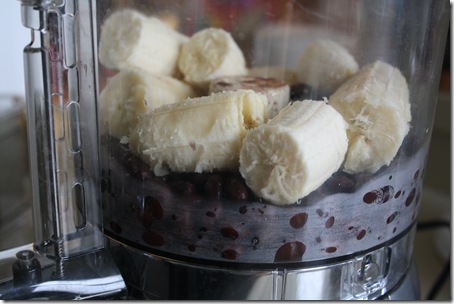 Pulse until everything is reallllly well blended.  Chunks of beans aren't exactly the same as chocolate chips, now are they?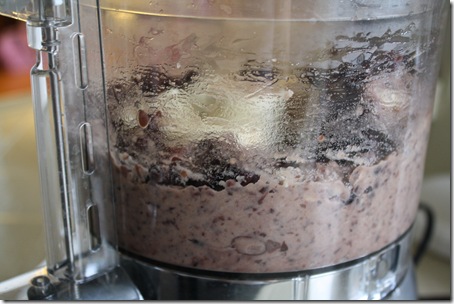 I have to be honest.  At this point, I almost scrapped the whole project.  The smell of a banana bean batter is almost the worst thing you could think of.  Like a hummus smoothie.  Blech.
I stuck with it though and added in the rest of the ingredients.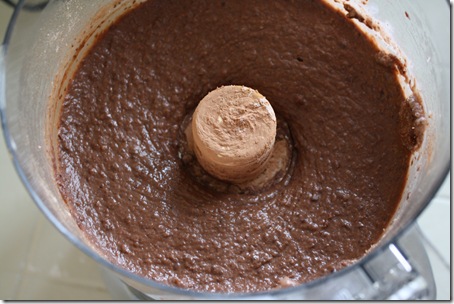 And that's when I started to think things could turn out all right.  Visually speaking, you'd definitely never suspect there were beans running amok in this batch of brownies.
Once the batter is completely blended, pour into an 8×8 greased baking dish.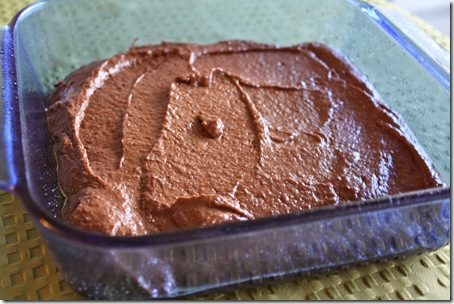 You could add anything to this, but I chose to sprinkle shredded coconut on top.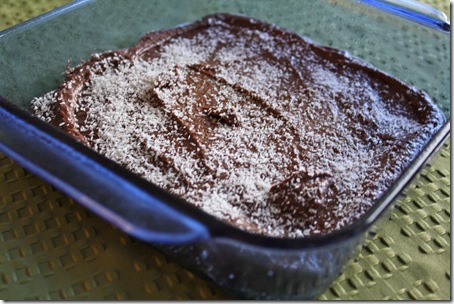 Off the top of my head I can already think of several variations, though.  Nut butters, pureed pumpkin, instant coffee, etc. could be nice additions to the recipe.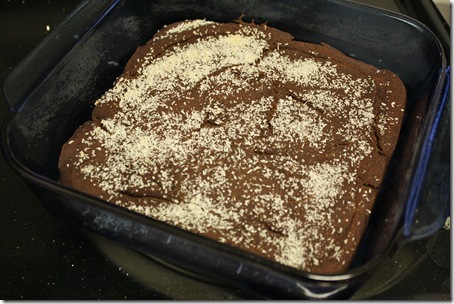 After 30 minutes in the oven at 350 degrees.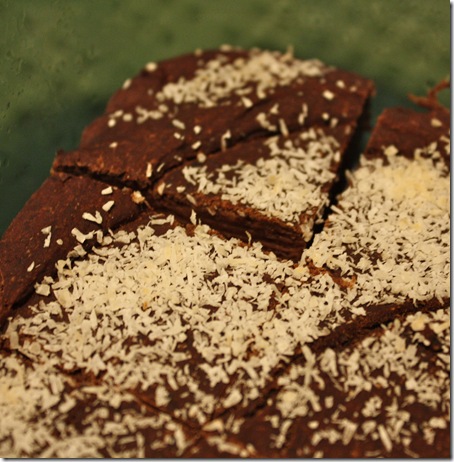 Slice into it and witness the gooey insides for yourself (note: I'm avoiding the "m" word on purpose).
Truly, they are quite good.  Like I said earlier, not so brownie like.  They are actually more like a chocolate banana bread with a really dense fudge like consistency.  And who doesn't like fudgy insides?  Uh, nobody!  Duh! Winning!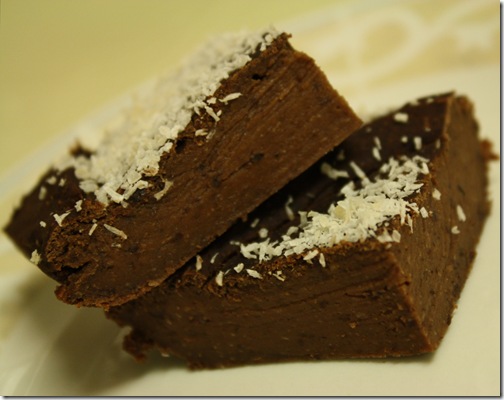 The craziest part is that there's no sugar in the recipe.  Sure, you could obviously sub the stevia for vegan sugar, but I had more stevia than vegan sugar on hand.  Also, here in the hippie household we use vegan sugar for coffee (thus, making is a far more precious resource).  Aside from the stevia, there's only bananas to carry the sweetness weight, and they worked perfectly.  Not only was I pretty into them, but Kyle liked them too, and had no idea they contained such random ingredients.
Yes, I ate an entire side of the pan…you should make these…if you're into yummy dense gooey chocolate.