You guys probably know my basic hippie bowl formula by now:
grain + veggie/green + protein
My classic is a quinoa, carrot & seitan bowl, but I also love brown rice, squash & tofu…couscous, spinach & "sausage"…millet, tempeh & kale…the list goes on and on. 
This is a pretty obvious statement, but tweaking a meal by only one or two ingredients can often lead to the feeling that it's a totally different dish.  And you really don't have to do much extra work. 
Take the meal I made the other night for example.
protein = scrambled eggs
veggie = peas
grain = pasta
All topped with Follow Your Heart's organic oil-free tamari miso dressing.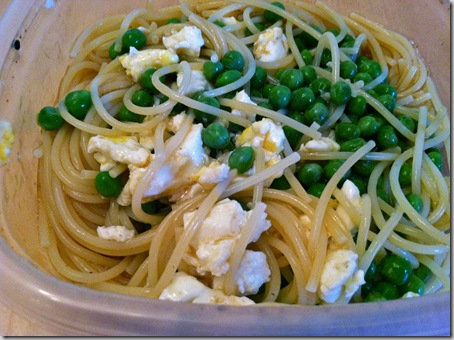 Doesn't get easier than that.  Or does it…
Same thing with a tiny tweak.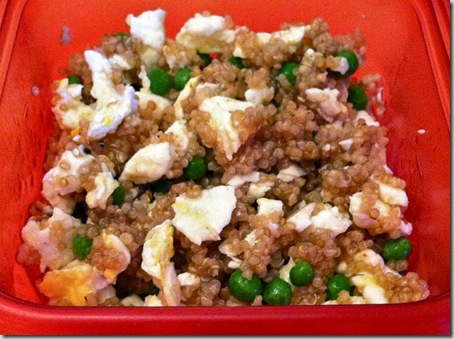 protein = scrambled eggs
veggie = peas
grain = quinoa
I went with the quinoa version (it's got extra protein and is gluten free), while Kyle had the noodles.  I made enough for us both to tupperware up two servings for work week lunches.
I highly recommend quality salad dressings as cheater sauces by the way.  Follow Your Heart has me hooked on all it's vegan products.  I blame that on the WF salad bar – with it's endless vegan dressing options you're bound to fall in love.