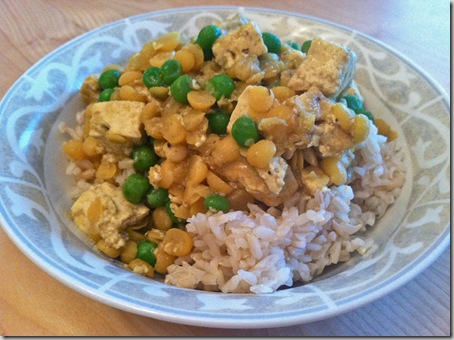 Another crock-pot recipe coming your way.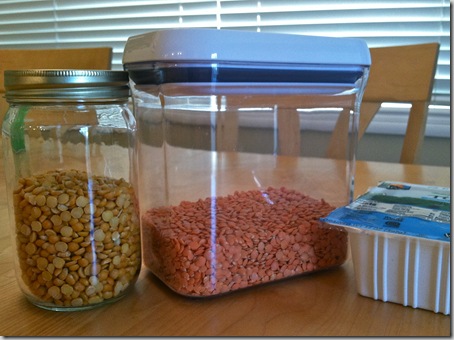 Crock-pots seem to adore dried beans and lentils. 
Photos first, words after.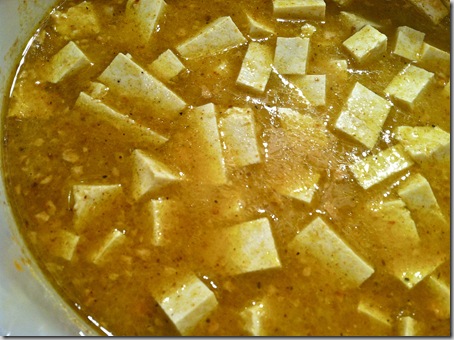 Easy peasy!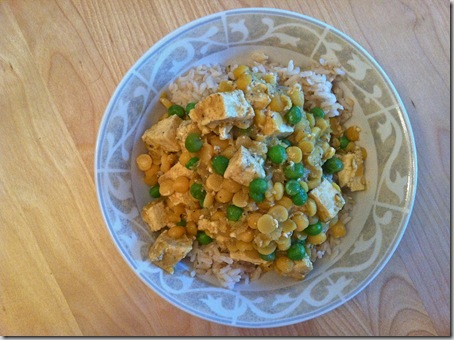 Crock Pot Lentil and Tofu Curry
Ingredients:
1 1/2 cup dry lentils (I used yellow and pink)
1 1/2 cup coconut water
1 1/2 cup plain almond milk
1/2 cup water/vegetable broth
1/2 onion, finely chopped
1 clove garlic, minced
1 tbsp curry powder
1/2 tsp garam masala
2 tbsp soy sauce
salt & pepper to taste
1 block (12 oz) extra firm tofu, cubed
1 cup frozen peas
Directions:
Add every thing to the crock pot except the peas and cook for 4 hours on high (alternatively you could cook this on low for 6 hours). 
Add the peas at the very end or with < 30 minutes to go. 
Serve over brown rice or quinoa.
*Additional options: swap diced carrots for peas (add them in the beginning), try chopped apples (also to be added in the beginning), sub coconut milk for all the liquid, top with golden raisins (at the end), try tempeh instead of tofu, add sweet potatoes or squash, etc.  The options are endless!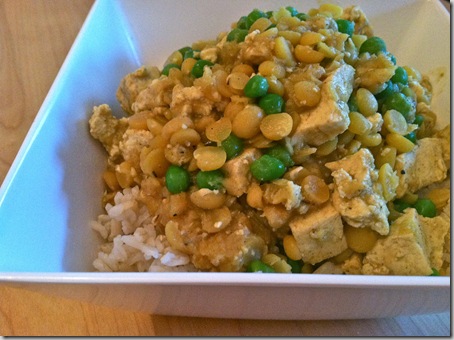 This recipe makes a TON so after we had both had enough of it in leftover form, we froze the rest for later.