Are you ready for this?
Slow Cooker Irish Oatmeal
Ingredients:
1 cup steel cut oats
4 cups liquids (I used 3 cups water & 1 cup unsweetened vanilla almond milk)
2 tsp cinnamon
1 apple, skinned & chopped
1/4 cup raisins
stevia to taste
Directions:
Add apples, raisins, and cinnamon to crock-pot.  Plus 1 cup steel cut oats.  Then 4 cups liquids.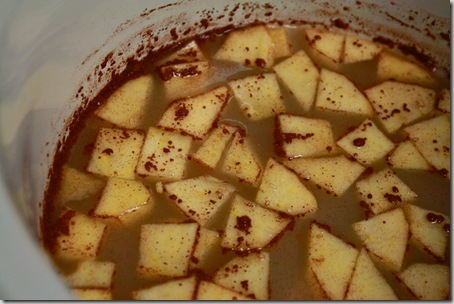 Stir everything up and set crock-pot to low setting for 7 hours.
Above is what it looked like at 10 pm.
Below is what it looked like at 5 am.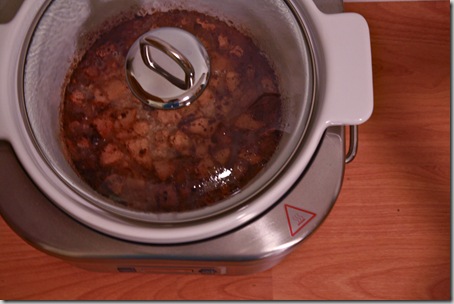 Ok, you can't really tell what's going on from this photo.  I took that when I first woke up, so I was as groggy as my camera is focused.
Here's a better look at what the oats turned into after an entire night of slow cooking.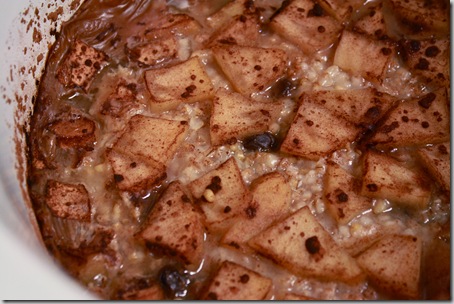 My alarm went off at 4:15 am and I was immediately greeted with the smell of warm apple pie.  It seriously knocked me off my feet.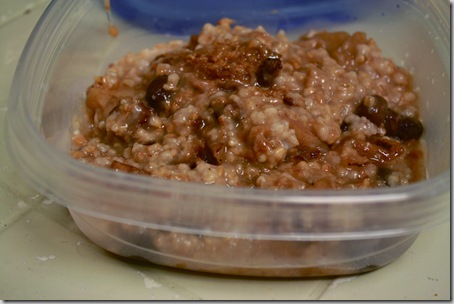 The only thing I could think of during my morning yoga routine was how soon I could dig into the crock-pot.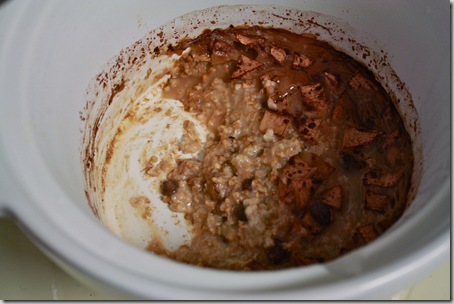 The cinnamon on top was crusty and crispy, and the apples nearly fell apart in my mouth they were soft as buttah!  The raisins didn't even resemble dried fruit anymore they were so fluffy.  The whole breakfast was a dream.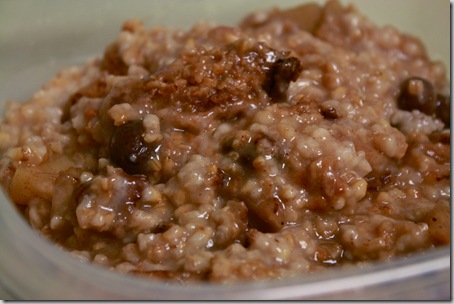 Make this.  Now.