I'm trying to stay active in the kitchen.  Proof…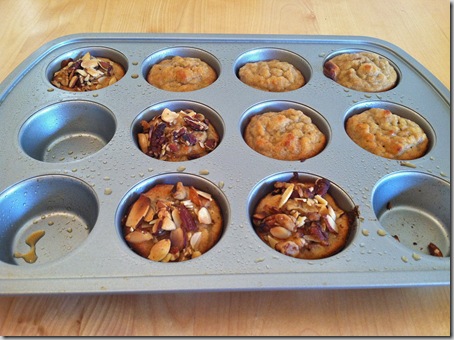 I made muffins.  But before you pat me on the back for navigating my way out of my pregnancy laziness, you should know something.  These weren't necessarily the result of an urge to bake, but mostly because I'm incredibly frugal and we had 3 brown bananas (and a freezer packed with frozen bananas) sitting on the counter.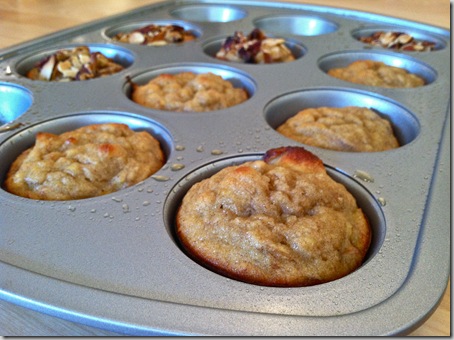 So banana muffins it was!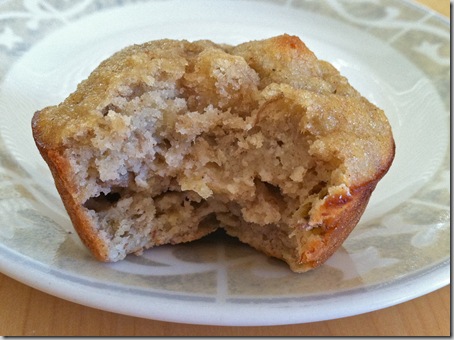 I topped half with nuts (for Kyle) and the rest were nut-free (for me).
Sadly I didn't measure or write down anything, so I don't have a recipe to share, just photos of the evidence that I actually did something in the kitchen.  They were gluten free and vegan and Kyle loved them.  His are all gone.  I have two left (a small miracle).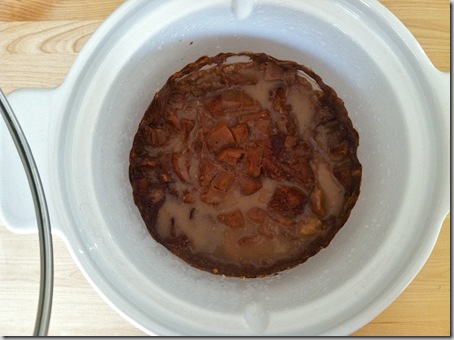 Another oldie but goodie…my crock-pot steel cut oats with a few tweaks.  This time I: (a) added the remainder of a can of pumpkin, (b) used two apples, and (c) tried a combo of amaranth, grits, buckwheat & steel cut oats.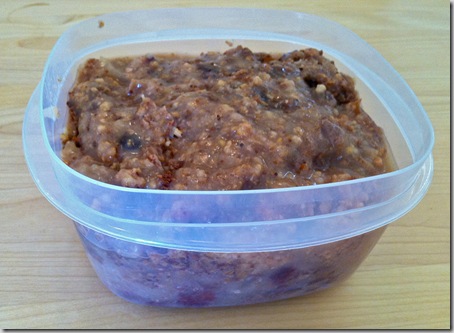 It made enough to fill this 5 cup tupperware.  So I have a lot of breakfasts and snacks already done.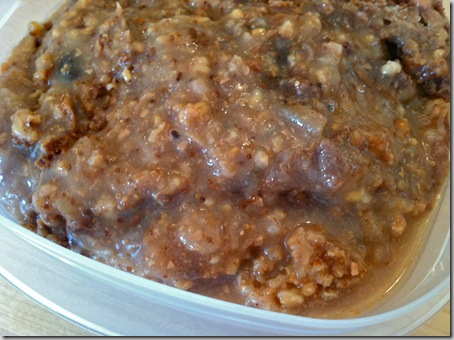 I got a butternut and a spaghetti squash at the store which means it is officially fall.  And that I used the oven twice this week.  Well, three times when you count the muffins.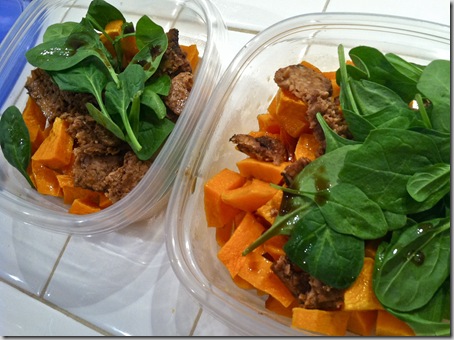 The butternut squash made repetitive but delicious meals.  Spinach, LightLife smoky tempeh strips, and squash.  Done and done.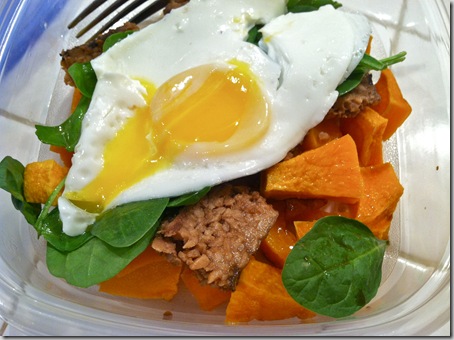 One had an egg on top.  With nooch.  And Bragg's aminos.  Variation!  Not.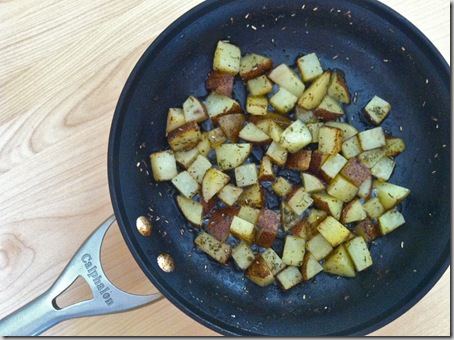 Rosemary fried potatoes.  Now that's how you do brunch.
I can't believe October has arrived.  I have been looking forward to this month since mid-summer.  Once the 4th of July is over it's basically the next thing I look forward to.  Well, no, that's probably not true…I long for the football season too.  But I definitely love October.  This is nothing new for regular readers since I say the same thing every year (favorite month!).  It means apple season, it means lots of birthdays (including my 30th), it means Halloween candy, it means fall weather, it means vegan mofo, pink (breast cancer) awareness, and that's just the beginning.
Did I sneak that in well?  No need to hide it.  I'm turning 30.  I've actually been looking forward to this birthday so you won't read any anti-aging/denial posts here.  I'm exactly where I want to be.  Happy October!
P.S. I get it!  You guys want baby bump pics.  I will post a photo of my belly tomorrow.  Promise.