Last night I went to bed at 7:45.  Yeah.  Guess my body was trying to tell me something, huh?  I just went with it.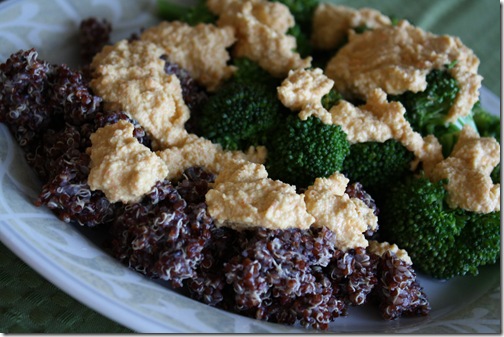 I had "dinner" at 5, just after posting about my cashew cheese.
For those who asked, here's the recipe I used.  [It's a combination of a few I've seen throughout the blog world and my RFD cookbook]
Vegan cashew "cheese"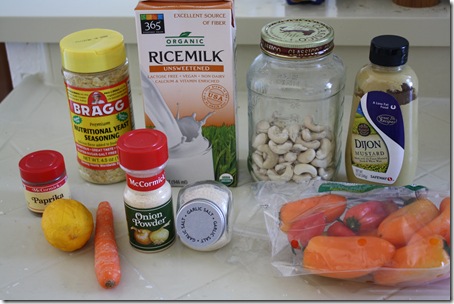 Ingredients:
1 1/4 cup raw cashews (I soaked mine before)
1 tbsp garlic powder
1 tbsp onion powder
1 lemon, juiced (approx. 2-3 tbsp)
2 tbsp nutritional yeast
1/2 large orange bell pepper (I used 4 baby bell peppers)
1 carrot
1 tbsp mustard
dash paprika
salt & pepper (to taste)
1/4 cup non-dairy milk (I used rice milk)
Directions: 
Mix carrot, bell pepper, cashews, lemon juice and mustard in food processor.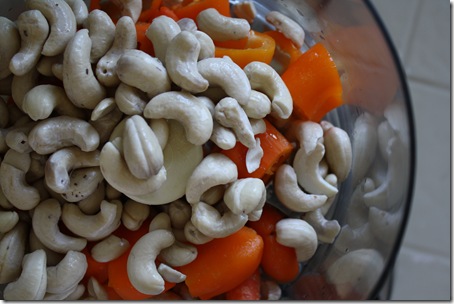 Pulse and scrape down sides until it is adequately mixed.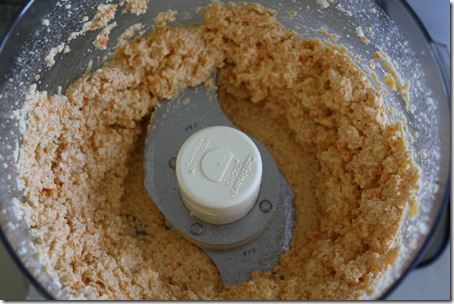 It will be semi-chunky.  Then add in the rest of the ingredients and pulse until smooth.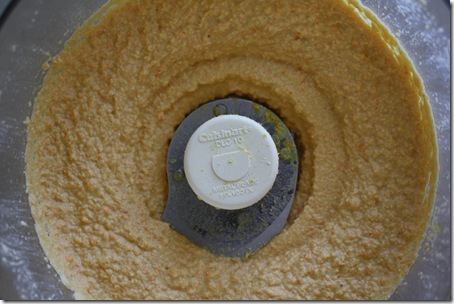 Like I mentioned yesterday, the cheese can be as thin or thick as you want depending on what you use it for, so increase liquid as needed.  The above recipe is for a thick dip consistency.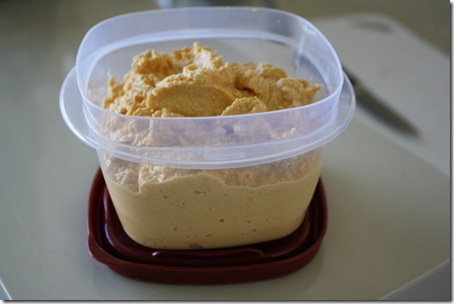 The first use was simply as a topping for red quinoa and steamed broccoli.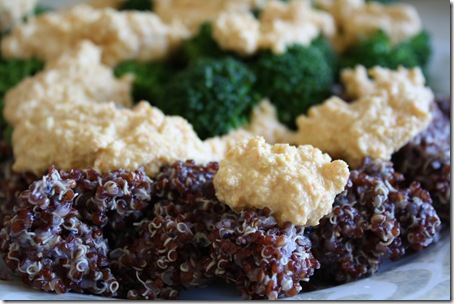 It was delicious. 
Tonight, for my "d" food I used the cashew cheese again.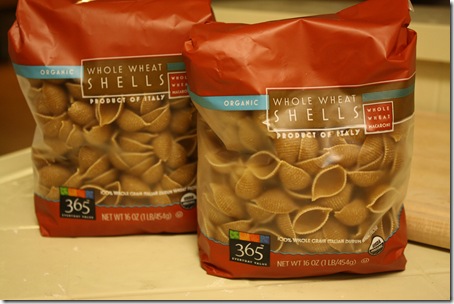 Any idea?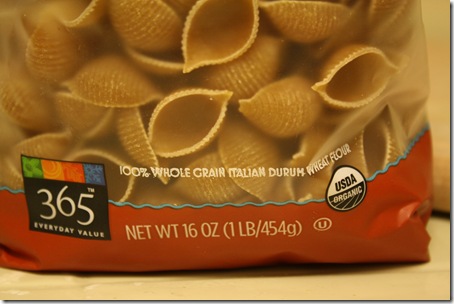 100% durum wheat 🙂
When you think about it, coming up with "D" foods is harder than you may realize.  Good thing I've been wanting to try durum wheat for a long time, because it's the only thing I could think of! 
Durum means "hard" in Latin, which makes sense since it is the hardest species of all wheats.  It also has a high protein and gluten content making it good for special uses (pizzas, flat breads, etc.).  Cakes?  Not so much. 
And why not make a cheesy pasta dish with the leftover cashew cheese?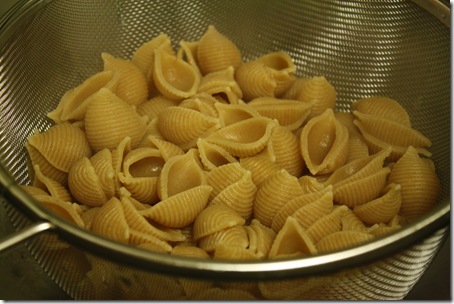 I cooked the entire bag of pasta (16 oz. dry organic durum wheat shells), while making the sauce.
In an effort to increase the nutritional profile and bulk up the veggie presence of the dish, I decided to add pureed butternut squash to the "cheese."
M freezer is packed with butternut squash thanks to the two cases I got back in November.  The crockpot definitely came in handy when I was pureeing it in mass quantities.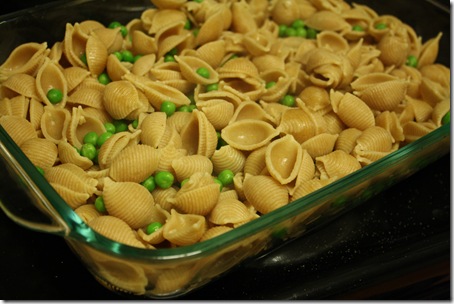 Once the pasta was done, I drained it and threw in frozen peas.  The peas thawed in no time, and then I poured it all in a casserole dish.
Then I dumped in the squash and cheese mix, tossing the pasta and peas around so that they were all completely coated.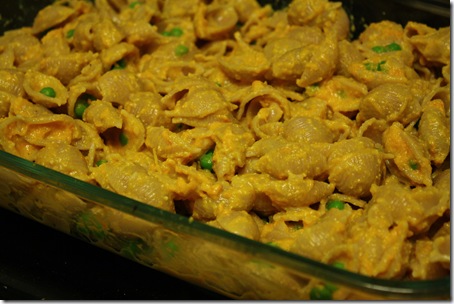 After that I sprinkled nooch and panko bread crumbs on top.
Baked it for 15 minutes at 350.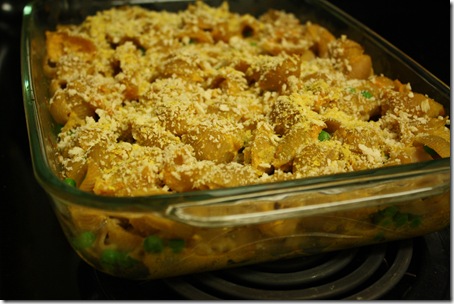 Done-zo.
Nut-shell Casserole (vegan)
Ingredients:
1 cup cashew cheese (see recipe above)
3/4 cup pureed butternut squash
1/2 cup non-dairy milk (mixed in when coating the pasta/pea combo)
1 cup peas
16 oz. dry pasta shells
1 tbsp panko bread crumbs
1 tbsp nutritional yeast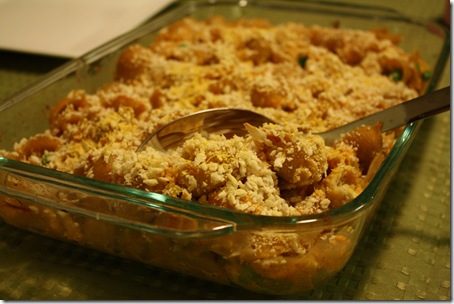 Serve it up!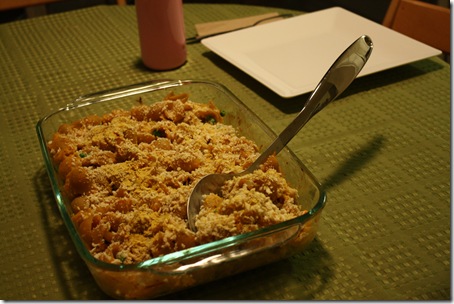 Kyle and I were in celebration mode (everyone say congrats to my husband for getting a dream summer internship), hence the romantic glasses klean kanteen water jug.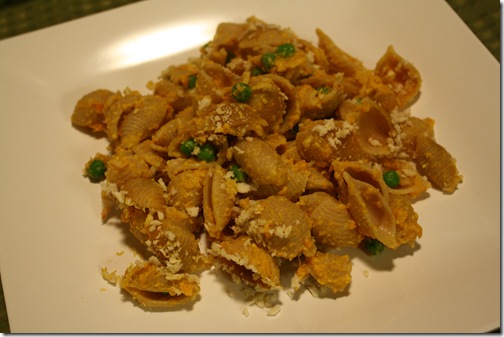 I went for a large and in charge first portion…and wound up having two more servings afterwards.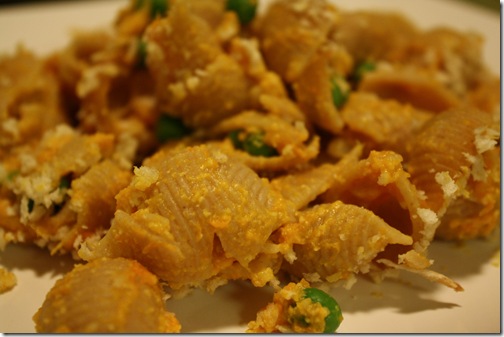 It was soooo good that Kyle and I both had multiple plates full, which is why the casserole dish looked like this once we were done.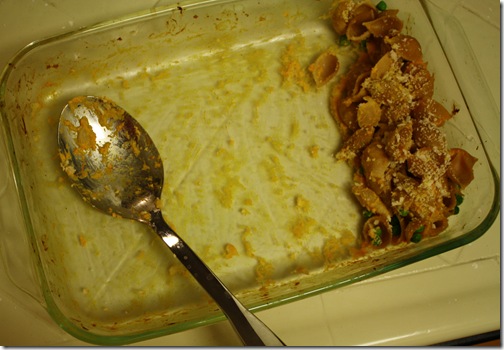 Aren't these big casserole pans supposed to feed a family?  Or two hungry hippies.  So yeah, it was pretty tasty.
Durum wheat gets two thumbs up.  Hearty and wholesome and freakin' delish.