Nor Cal is ablaze and I know too many people directly affected.  This is scary stuff.  🙁  It didn't help that Sunday and Monday were suuuper windy.  Like 40+ mph winds!  What the heck?  Is there no where in this country that you can escape the elements?
And before you all go thinking I'm super depressed, I will tell you right now, I'm fine and don't worry about me. I'm just musing on the state of affairs because it's what we do as humans.  And even though things are not so great right now in our community because of aforementioned fires, it's making me extra grateful for everything we do have (and double check that our home insurance includes fire, which is does).  So let's discuss my favorite thing ever, food.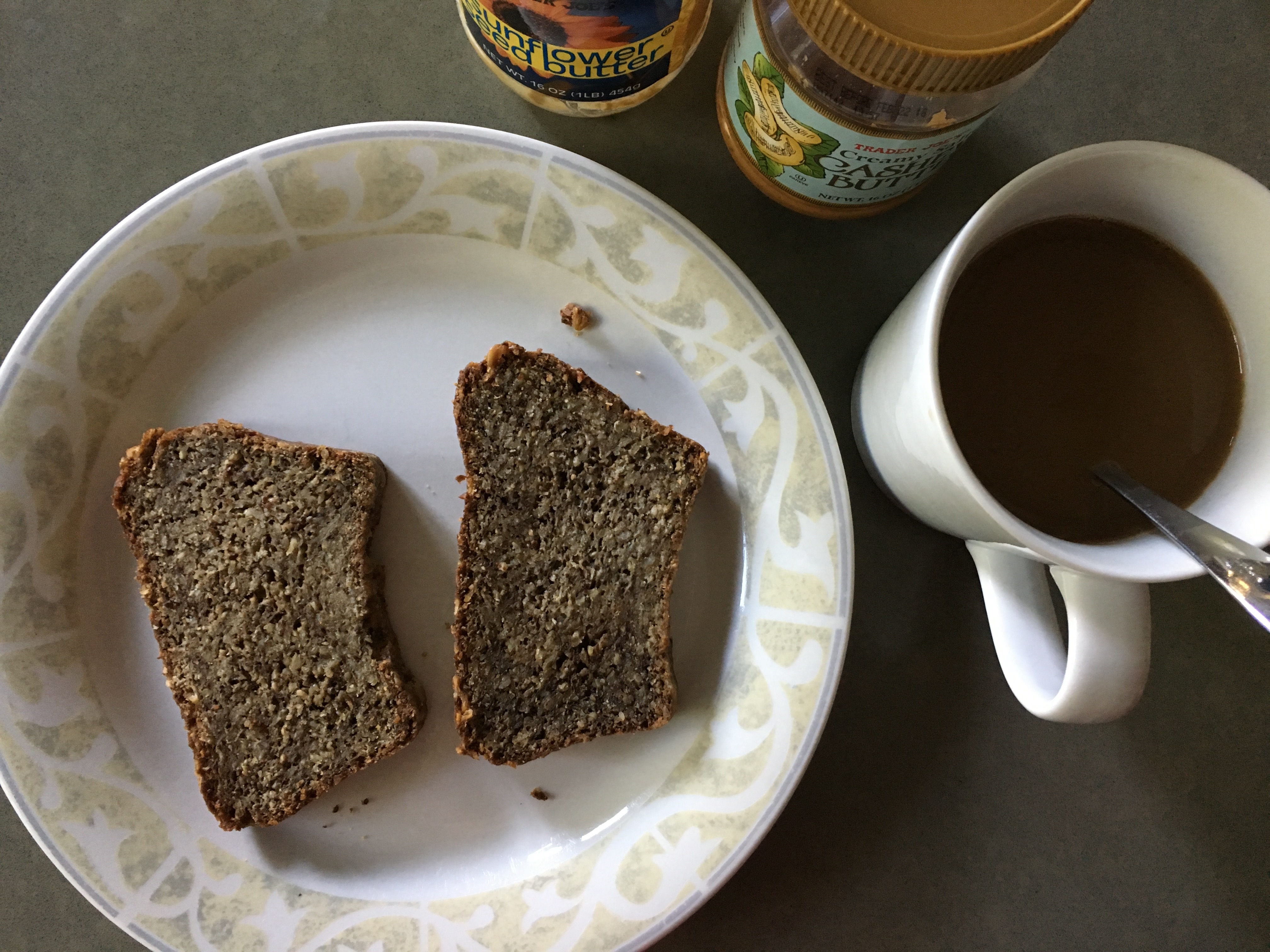 I sliced and froze the rest of the nourish bread from Sugar Plum bakery last month because we were going out of town and I wanted to have the option of eating it whenever I wanted to before it went bad.  So now I have half a loaf to enjoy as fast or as slow as I want!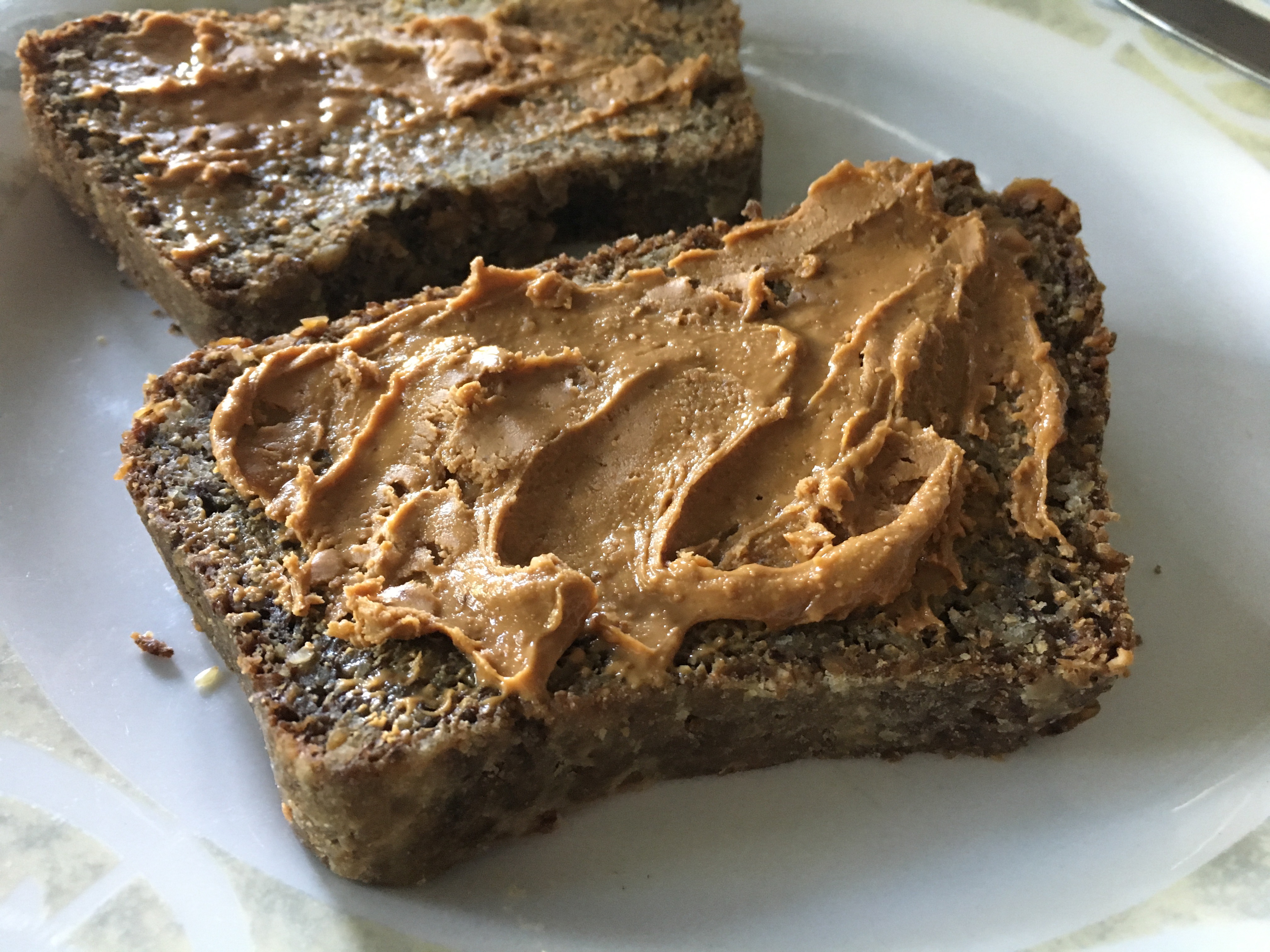 I had two slices with both sunbutter (which I finished off) and cashew butter.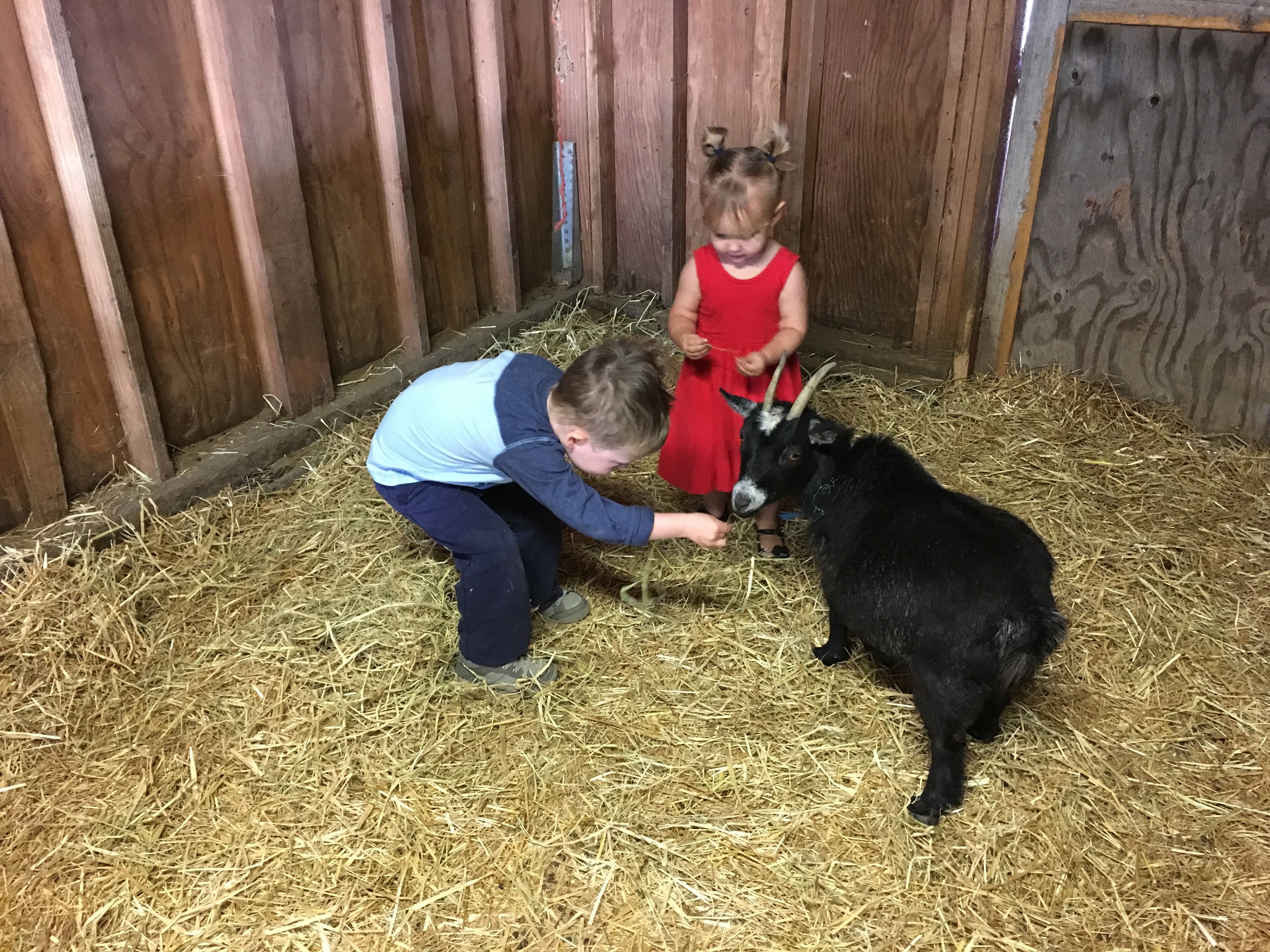 Then we went out to Impossible Acres for a(nother) birthday party.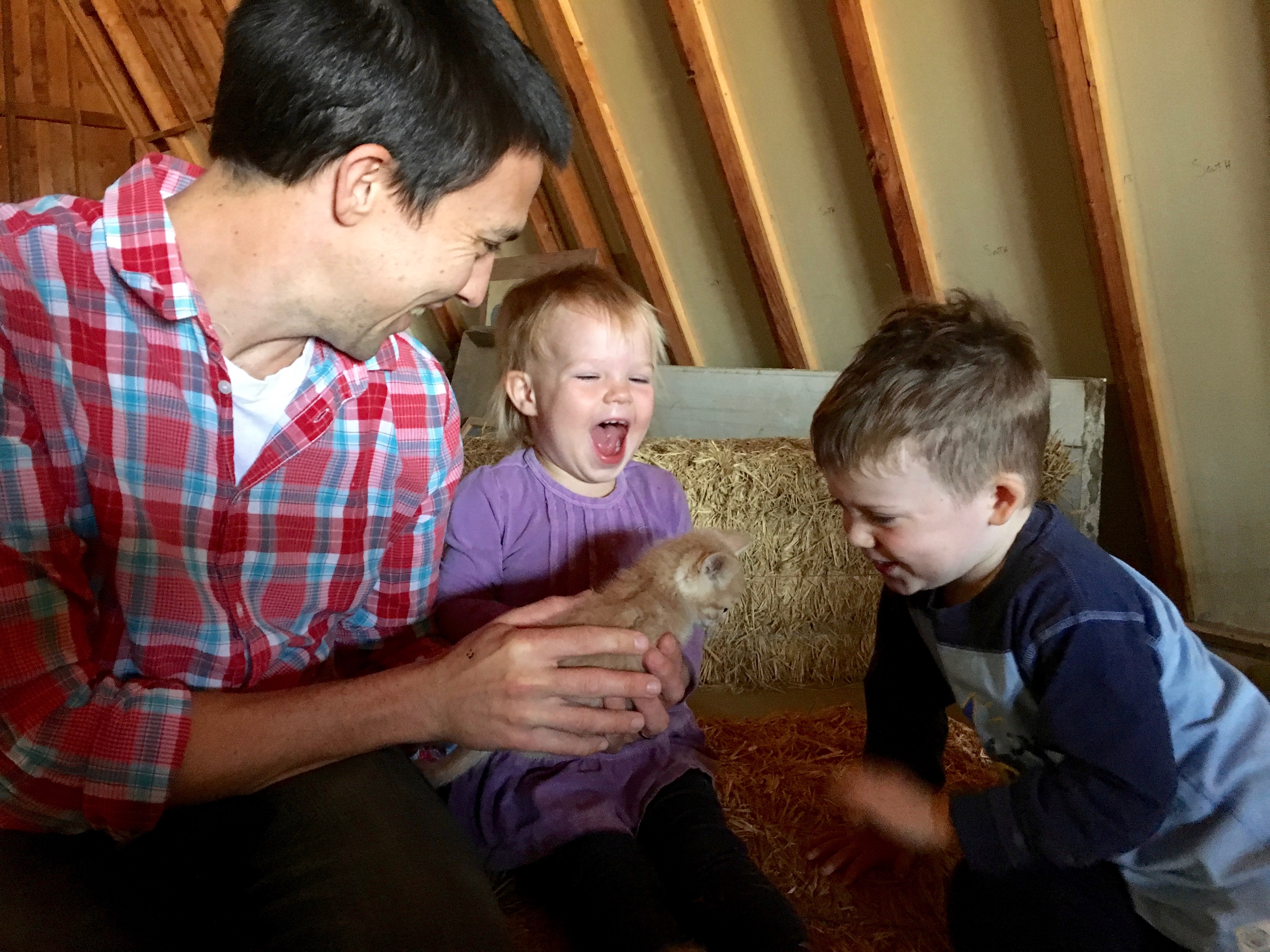 These kids looove baby animals (but who doesn't?).  Normally the animals are outside, but it was too windy so we all had to go upstairs in the top of the barn, which was an area I'd never been to despite the fact that I've been to Impossible Acres approximately 3498570 times.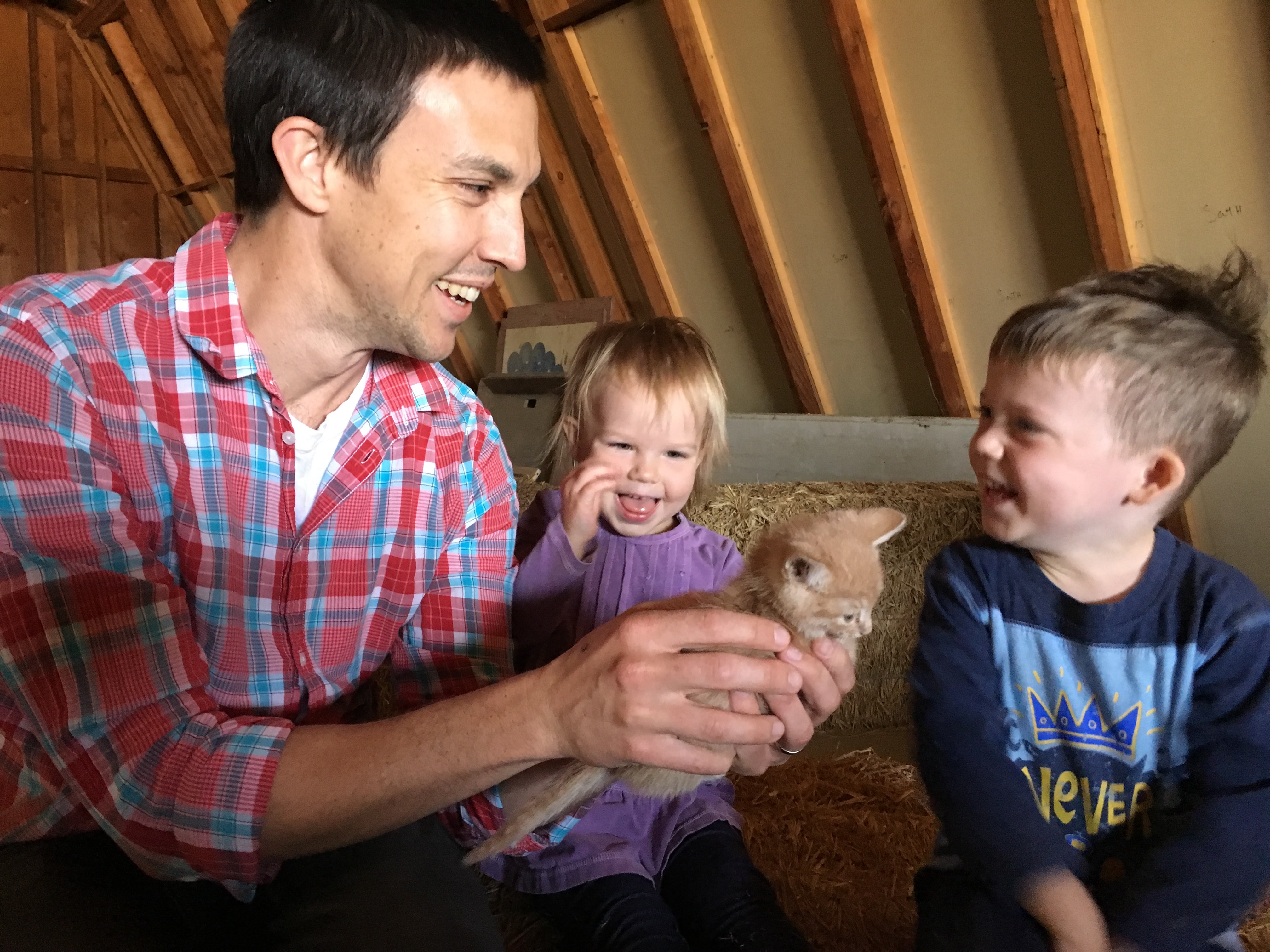 We still braved the tractor ride, but as soon as they picked out pumpkins we were out.  TOO WINDY.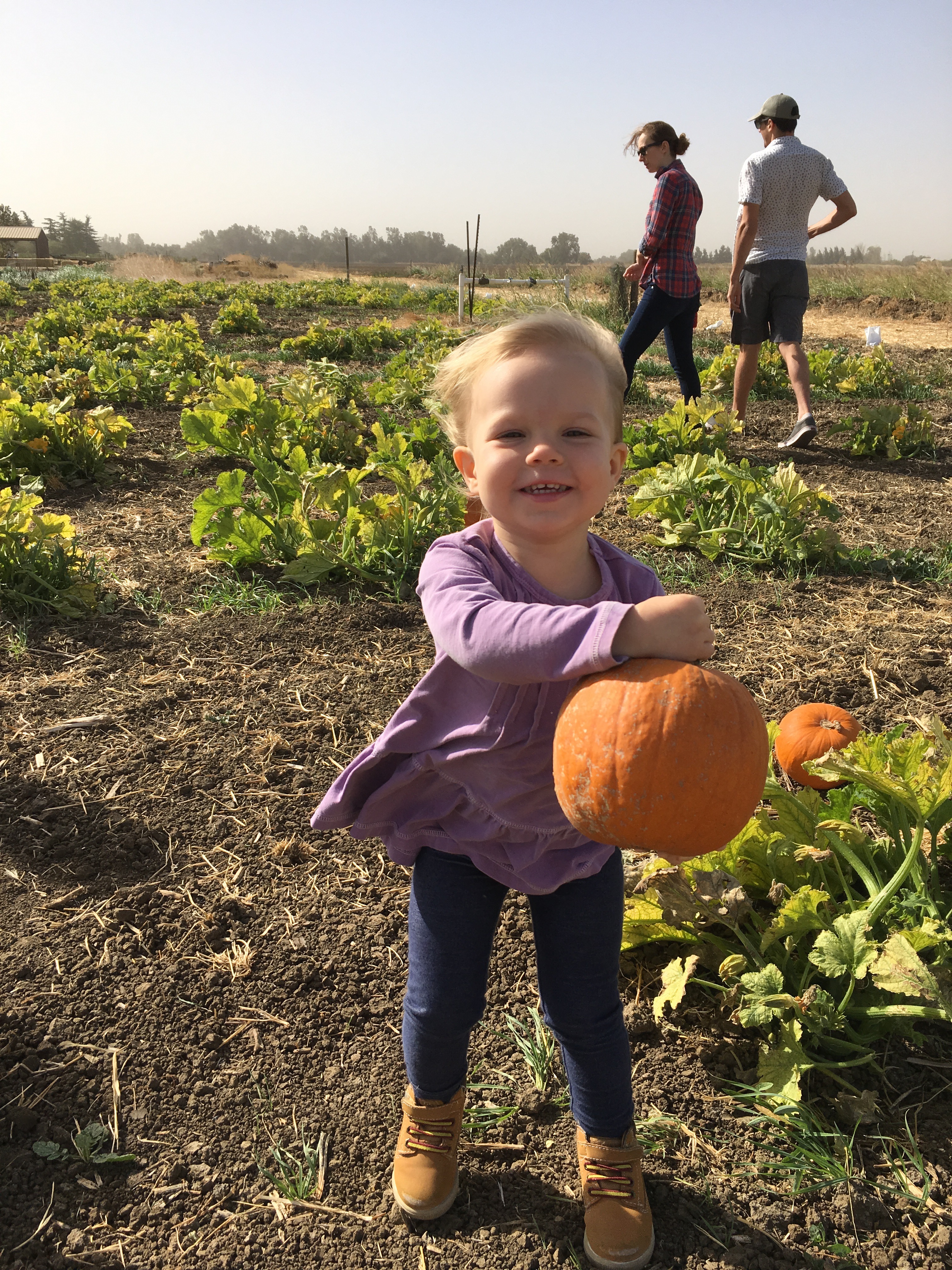 You can't really tell, but she was barely able to stay upright.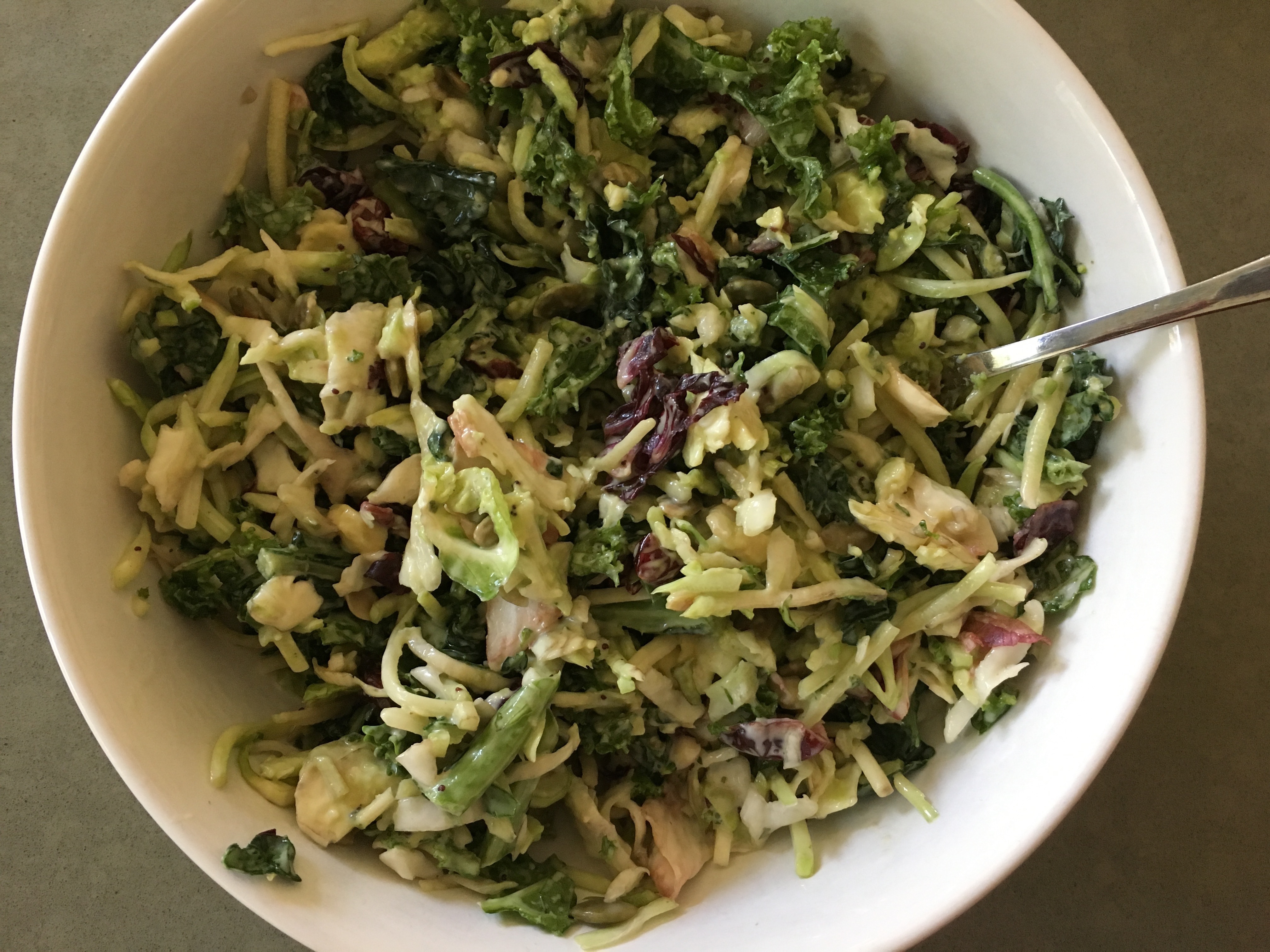 Same lunch as the day before.  And forever.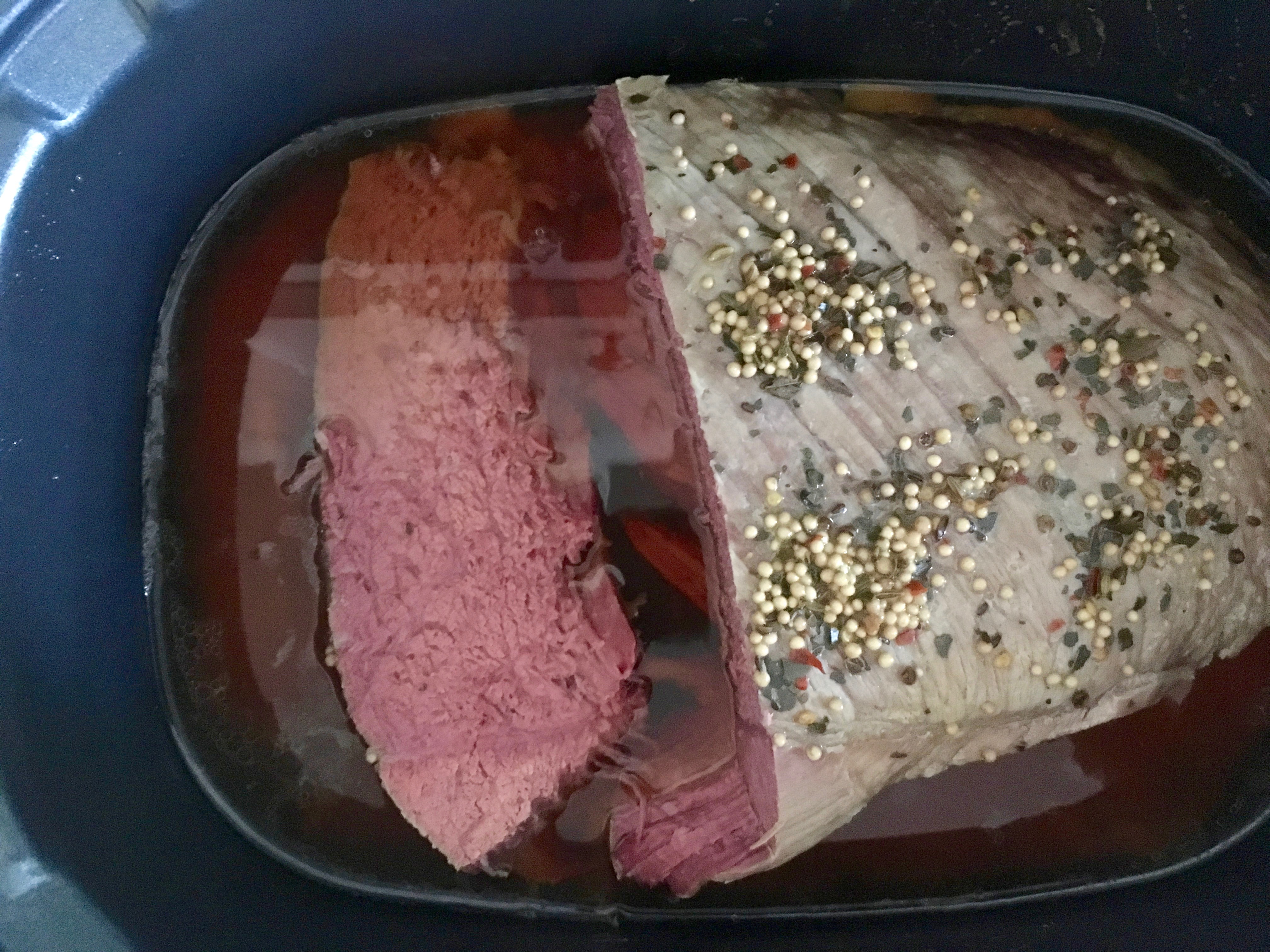 I made corned beef in the crock pot which was salty heaven and maaaaaybe the best beef I've ever made.
We couldn't go outside at all that afternoon, so they played with arts and crafts and Kyle and I watched football and we just let Sunday lazily slip by.  [Not totally though – I did mop the entire downstairs and then met a friend for a pedicure]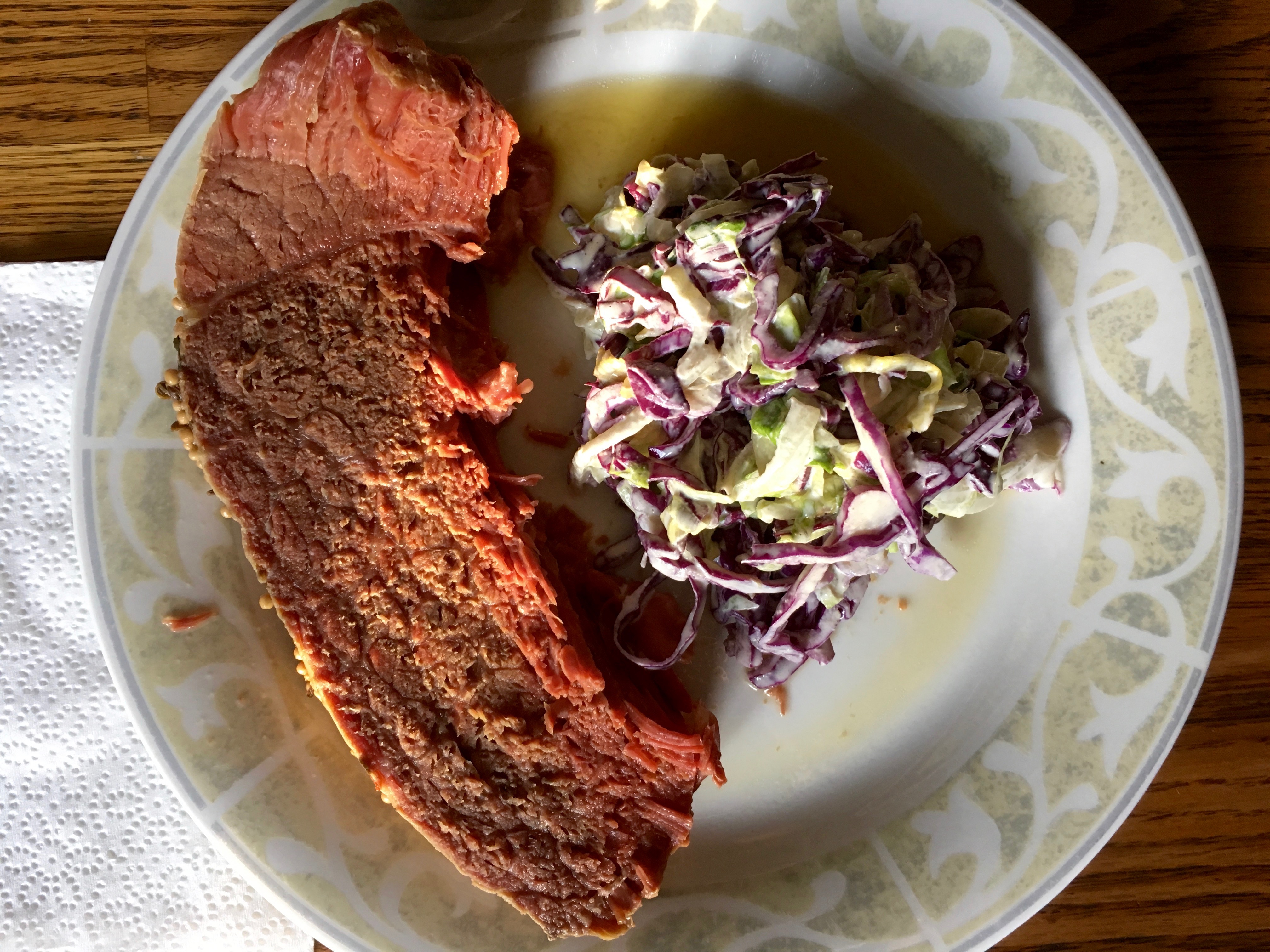 The word you're looking for is daaaaaaaamn.
And I'd respond with I KNOW!!!!
Really and truly.  Salt is my friend.
And then on the late night (or more like 7 pm after the kids were in bed…) I gave Kyle a hair cut and did some meal prep.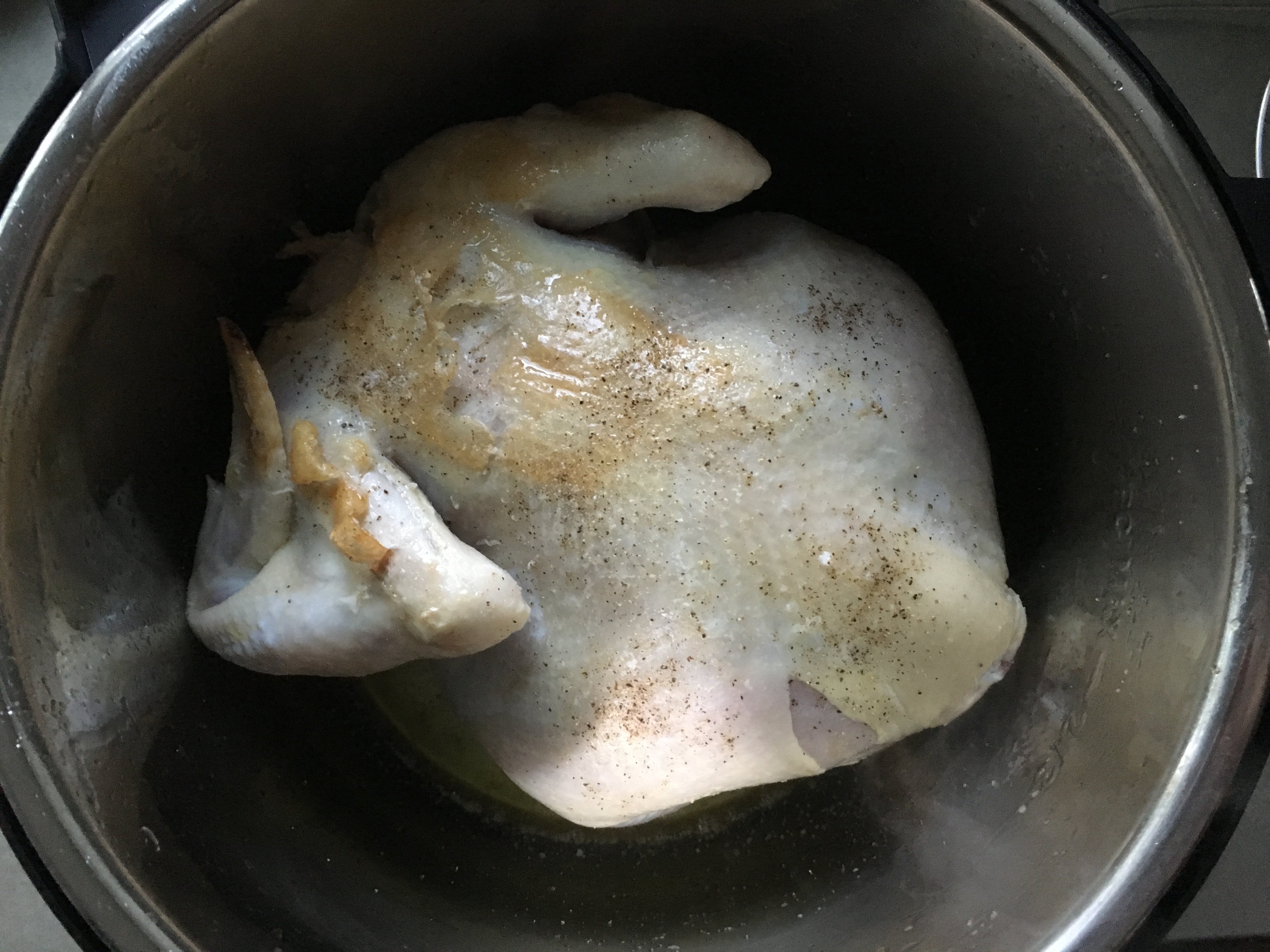 The best part about cooking a whole chicken in the instant pot is that you can start it, walk away, give your kids baths and get them into bed and come back to a chicken that is ready to be carved whenever you are ready to carve it.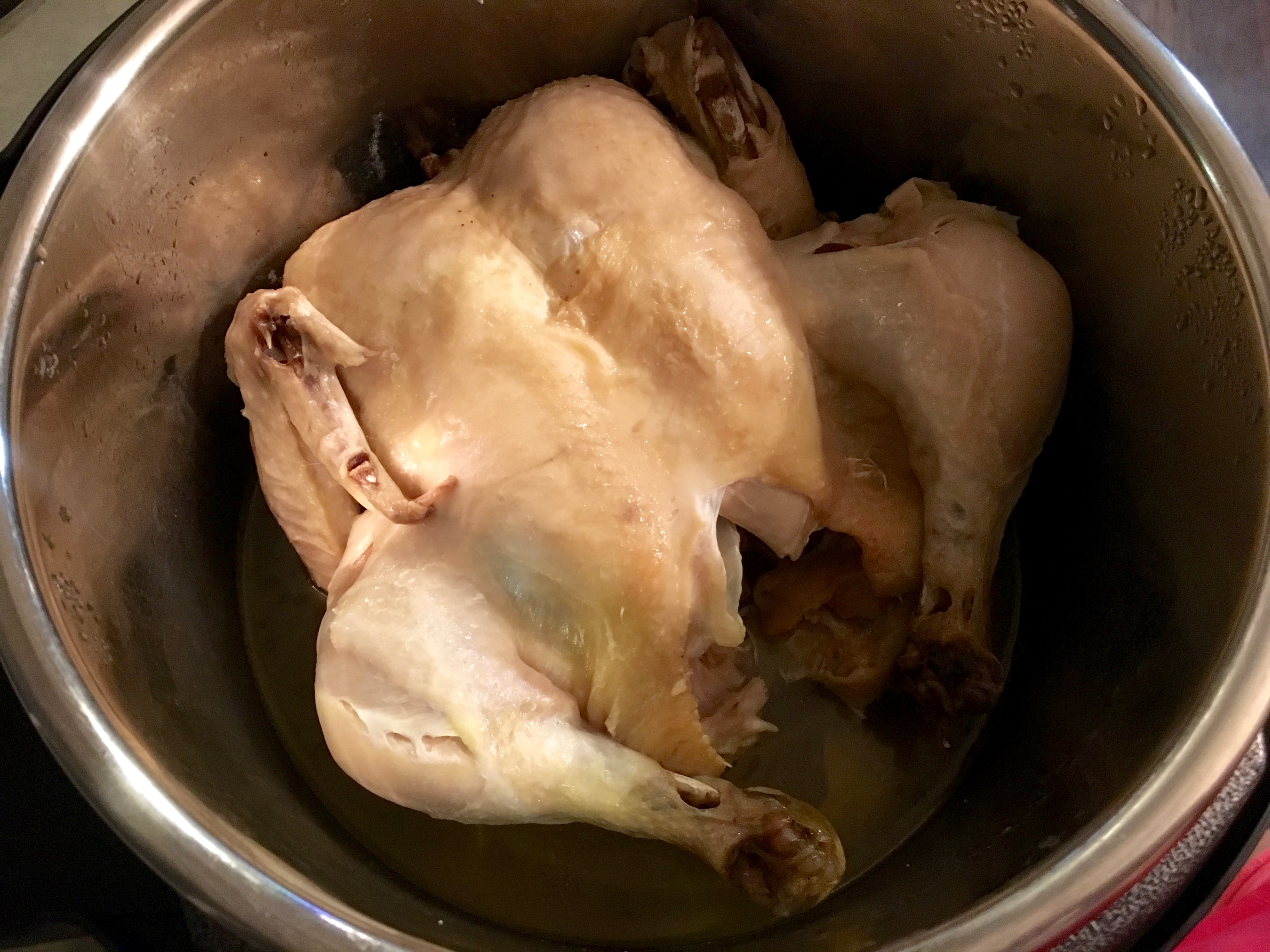 In this case, I still had to cut Kyle's hair and then we went in the hot tub, so I didn't bother opening the instant pot until later.
Then I shredded it all and packaged it up for meals for the week – Caesar salad for Monday, curry lettuce cups for Tuesday, and who knows what else…probably lunches and another dinner as well.  Amazing!  It cooked in 23 minutes btw.  I seared it on each side in ghee before putting the lid on to pressurize, so the skin could get a little texture.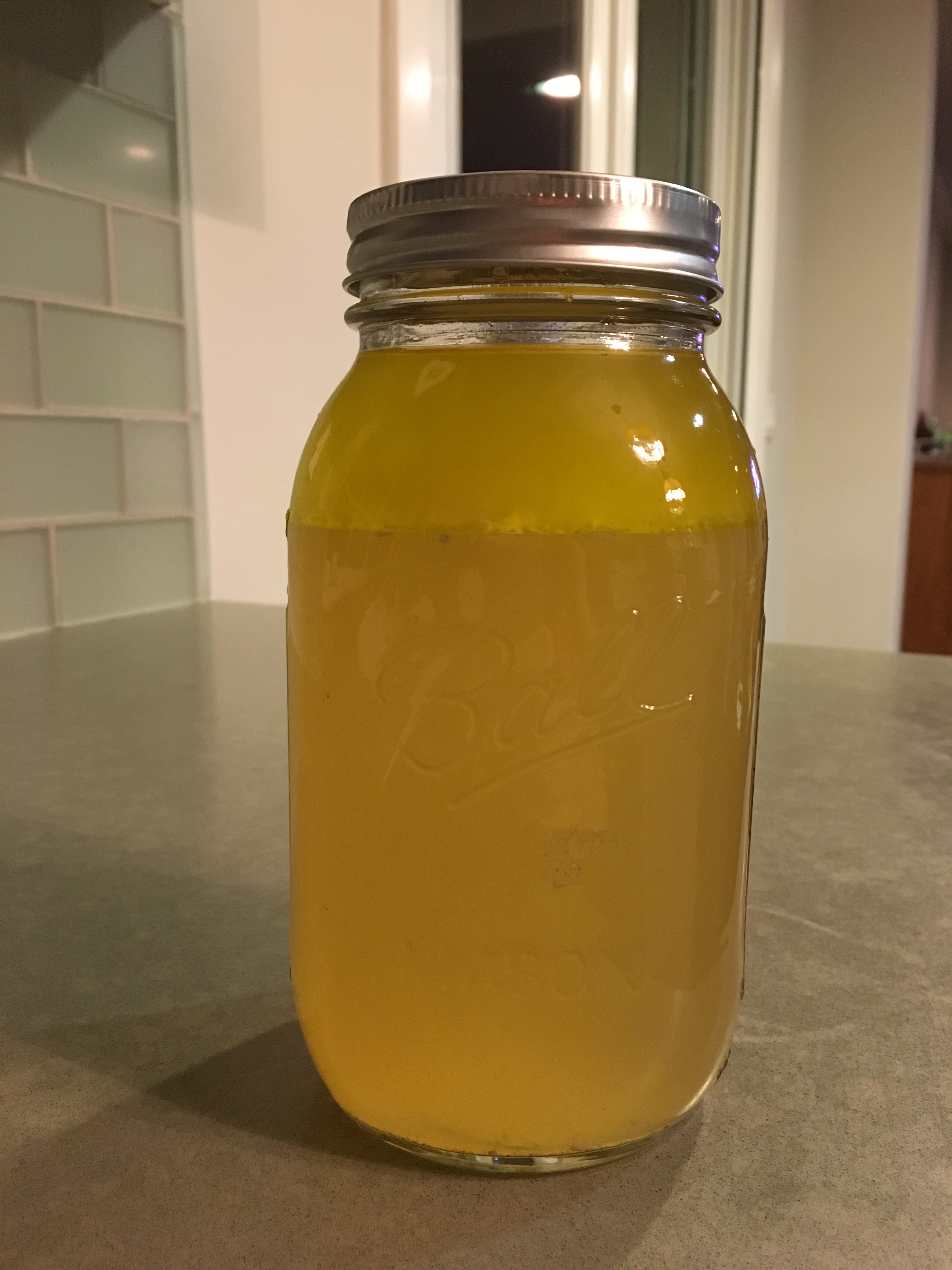 I got a huge jug of broth out of it too. Probably a soup in my future…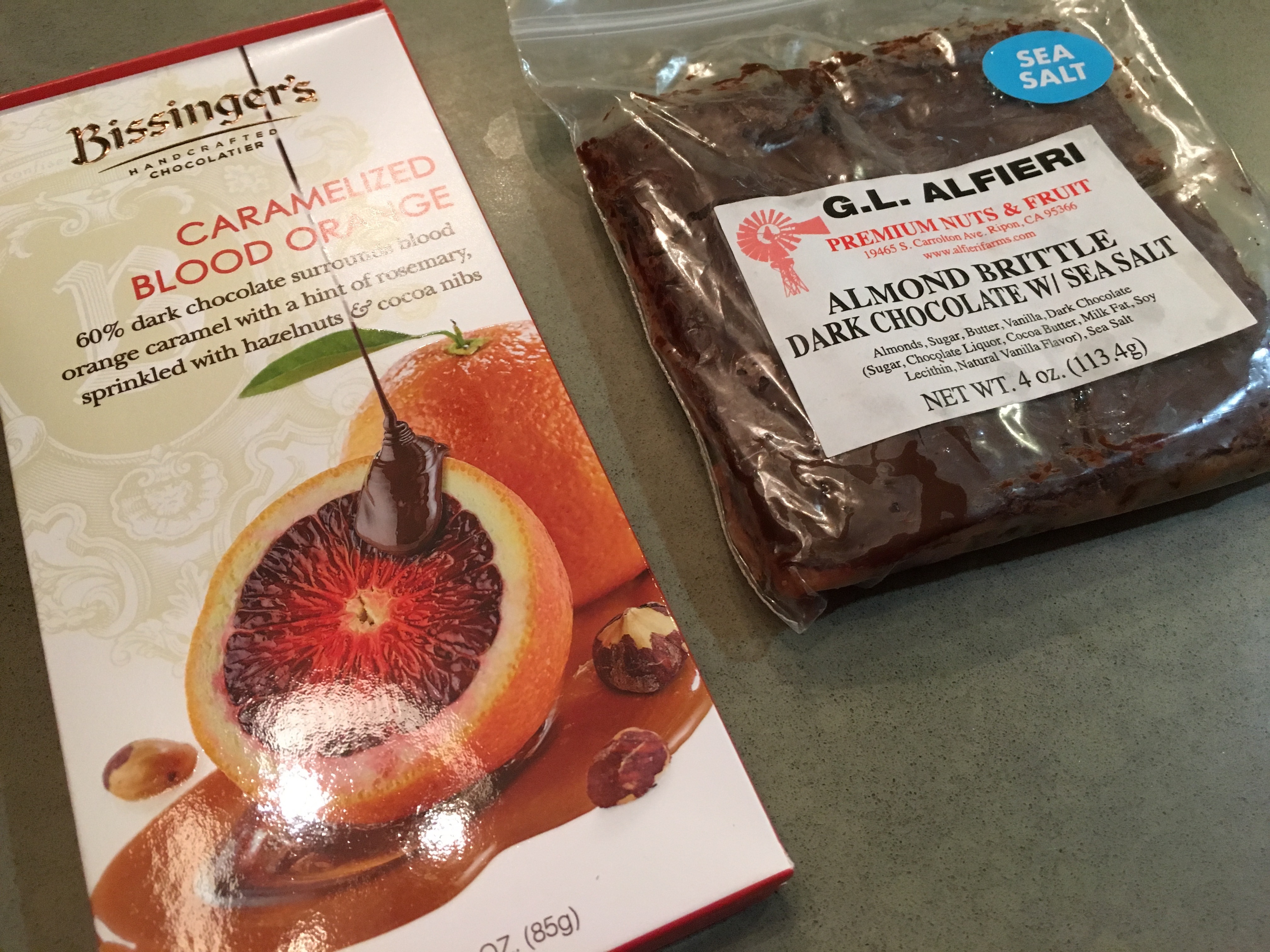 Oh hi chocolate face second day in a row.  Just dipping into my San Francisco treats with that G. L. Alfieri almond brittle.