Recently I've been making the fruits of my labor into delicious meals.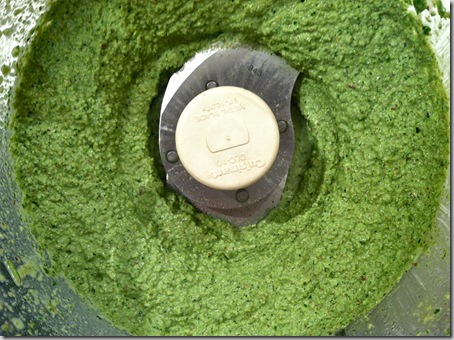 I don't know where this love for pesto suddenly came from, but it's really nice to be able to pick your own food and prepare it in the same day.  Thriving basil and parsley plants for the win!
De Boles GF penne for me, 365 whole wheat spaghetti for him.
Nuts, hemp seeds, basil, parsley, olive oil, plain almond milk, pasta water.
Blended and blended until I got the texture (and flavor) I wanted.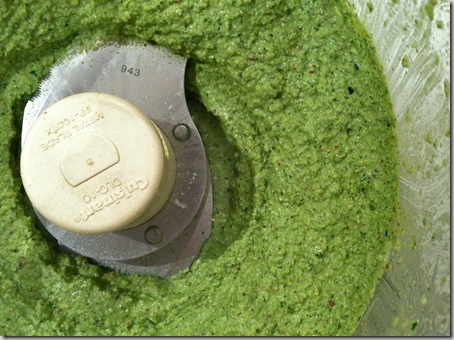 I'm really trying to minimize wheat as best I can.  It's aggravating me more than it did pre-pregnancy so now that I'm better able to control my food (meaning nausea isn't dictating my meal choices) I'm sticking to FODMAPs friendly foods again. 
Gluten free pasta is definitely different than regular pasta in terms of cooking.  From what I've learned, the best method is waiting until the water has reached a full boil and watching it closely.  If you don't drain the water and toss it in EVOO at JUST the right moment you're screwed.  It goes from al dente to mush pretty quickly.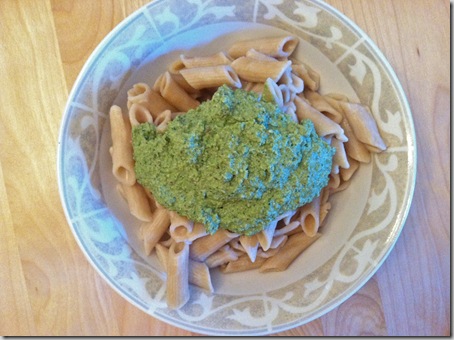 I missed the critical point because I had too many things going on (Kyle's pasta, roasted tomatoes [below], and the pesto) at the same time.  So I had mushy pasta.  Oh well.  I made the whole box so that I could have the leftovers for my work days.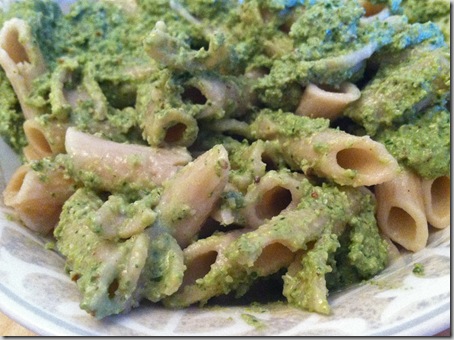 Oh, and about those tomatoes.  My sister guest posted about this a while back (I used the same method).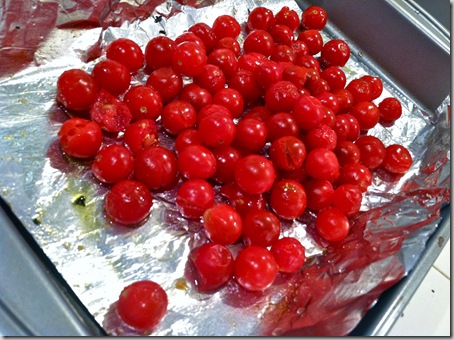 These are our tomatoes, tossed in olive oil, and sprinkled in salt.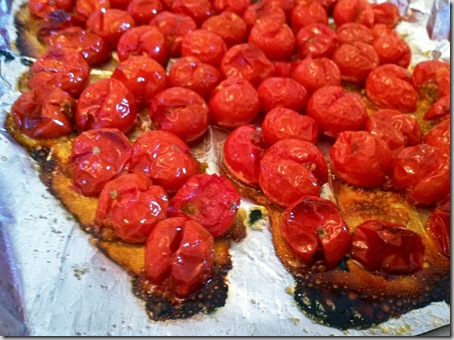 Roasted in the oven at 350 degrees until they pop.  It was roughly 30 minutes I think.
Lemme tell you, these are GOOOOOD.  They get so sweet and have mega flavor.  Seriously, I may never eat raw tomatoes again, they were that good.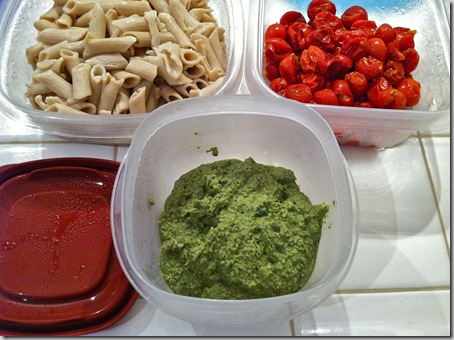 Leftovers of everything made their way into my lunch box.
Looks like an Italian flag.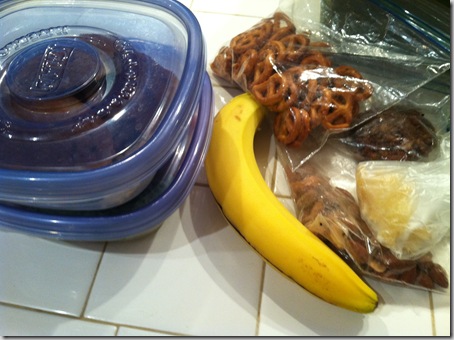 What else?  Home-made banana pancakes for breakfast and snacks galore.  Banana, Glutino pretzels (from my Swanson order – love these things!!), nuts, candied ginger and I can't remember what else.
Here's the scene at 6 am.  As you can see I still have quite a few pancakes left!  Bulk pancake-ing before the work week starts has been a huge win for me.
And this time I only ate 1 1/2 before work.  I ate the other few in a couple different mini grub sessions. 
Next day, same story.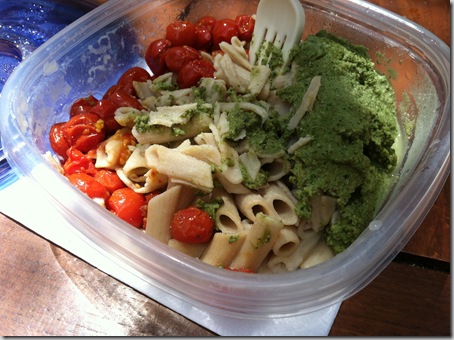 Same lunch and breakfast.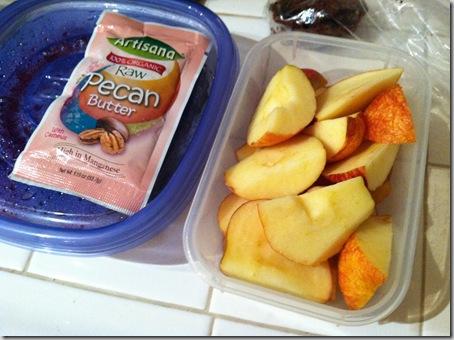 The snacks were different(ish) with apple slices and raw pecan butter.
As well as a banana, smokehouse almonds, and Glutino pretzels.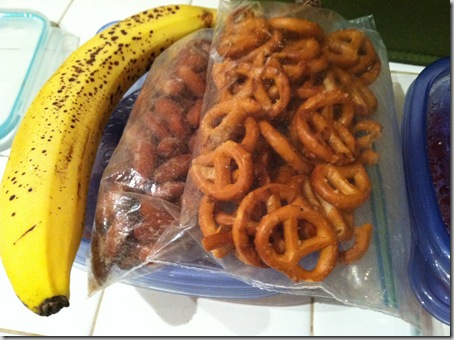 Happy garden eatin!