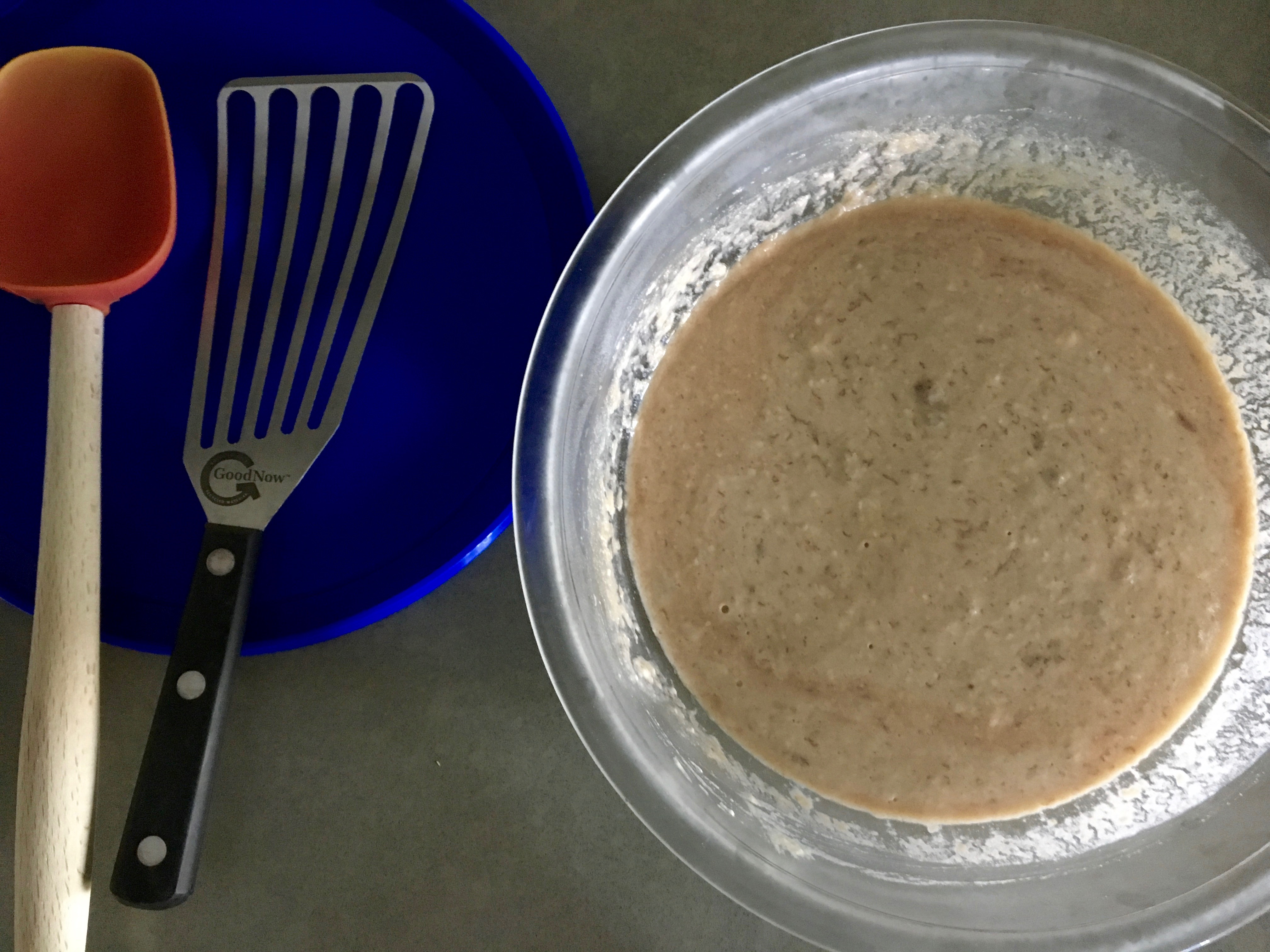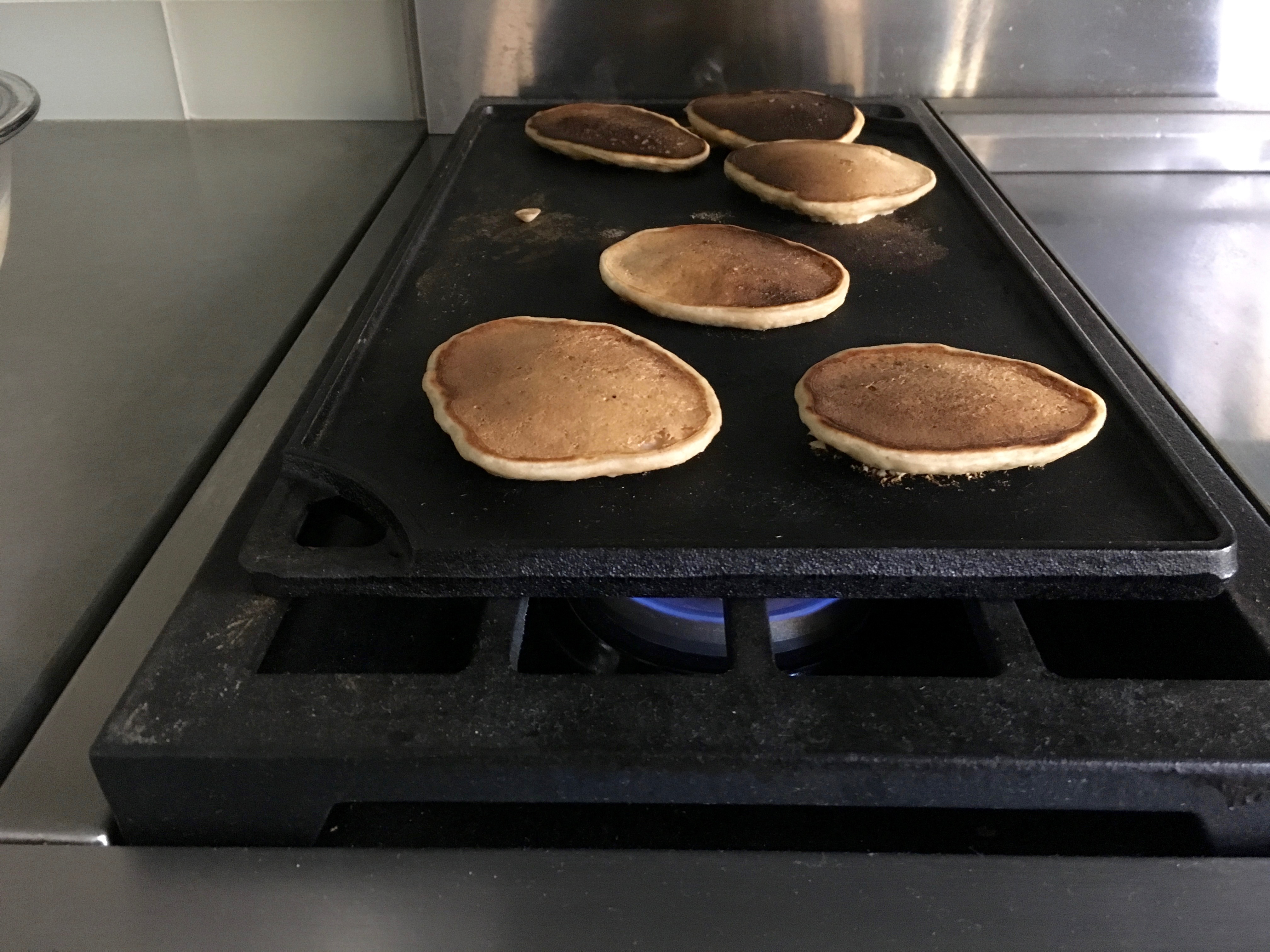 I don't usually make pancakes in bulk on our busier mornings (like Tuesday) but I had super ripe bananas that I wanted to use up and they had had oatmeal the day before, soooo pancakes it was!  We weren't even late for school either.  And I managed to feed myself 🙂  I guess my morning pancake game is getting good.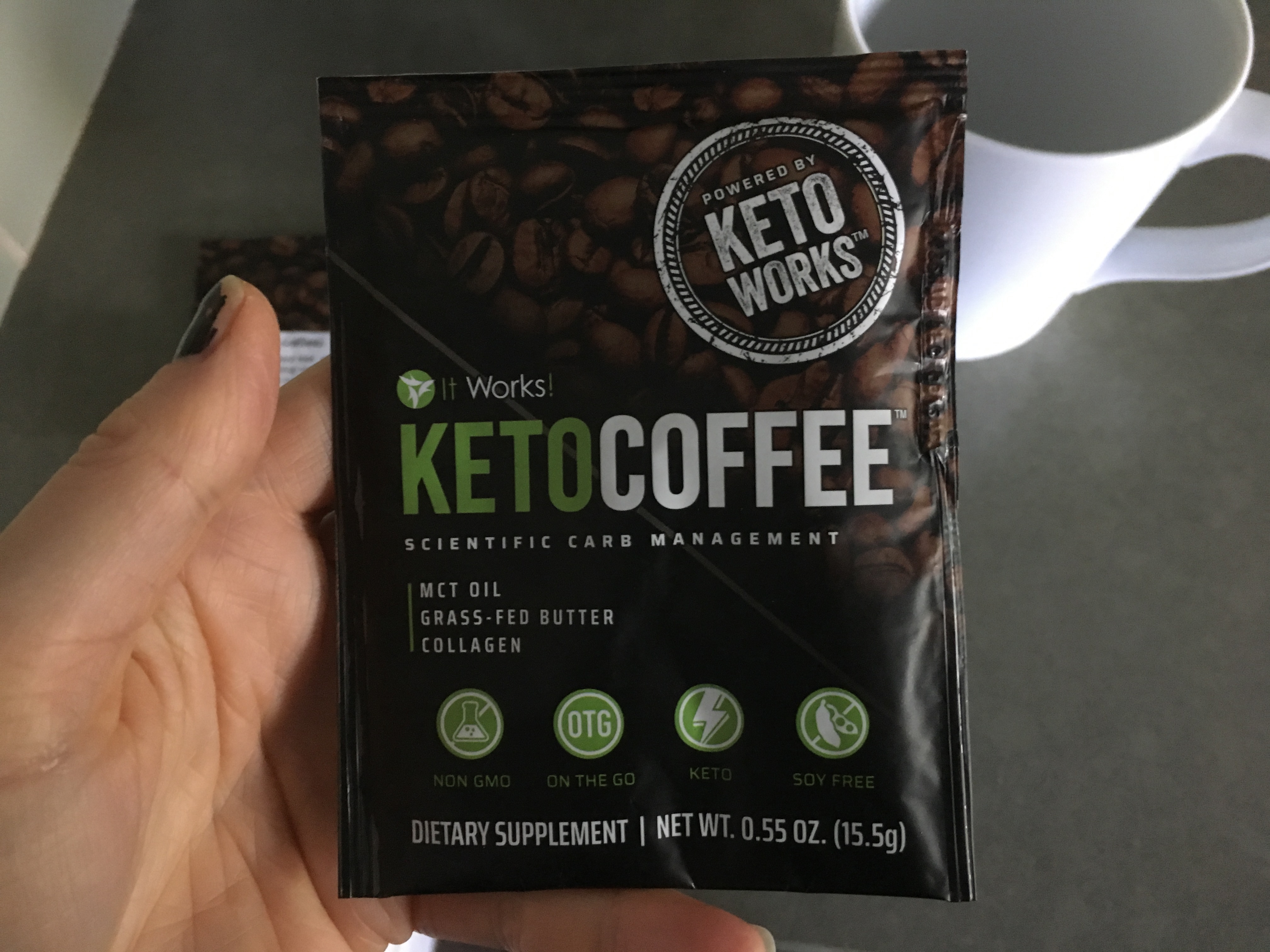 I also tried this for the first time.  I got it in the mail from Jess after seeing her IG post about it, she sent me a sample. If you want to try some, get in touch with her!  The thing is, I really liked it!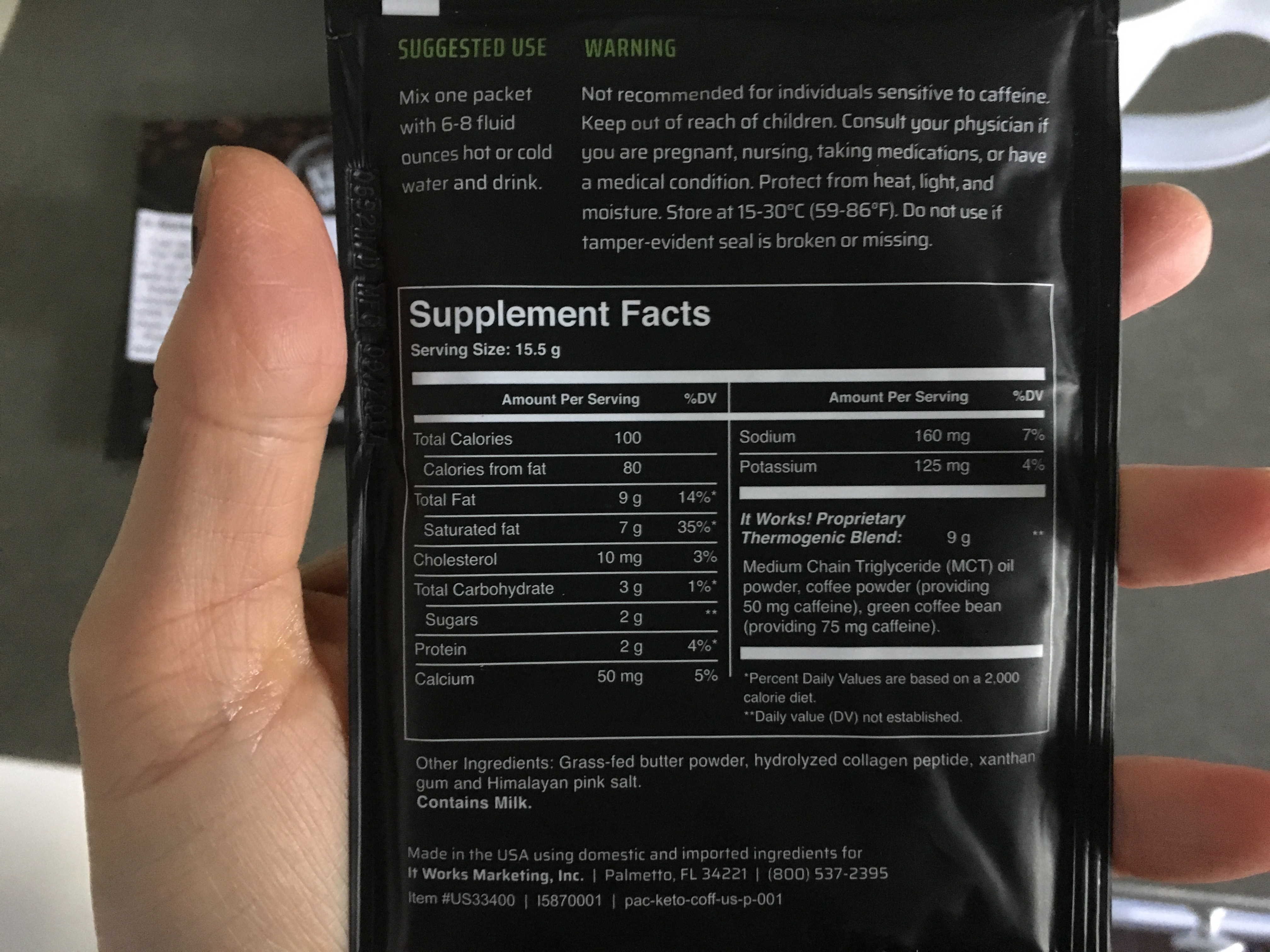 It's right on par with the whole keto coffee thing but way easier.  It tasted super similar to the one I made in the linked post but it has butter and caffeine so it may not be something I do on the regular.  That said, I seem to tolerate butter and ghee completely fine.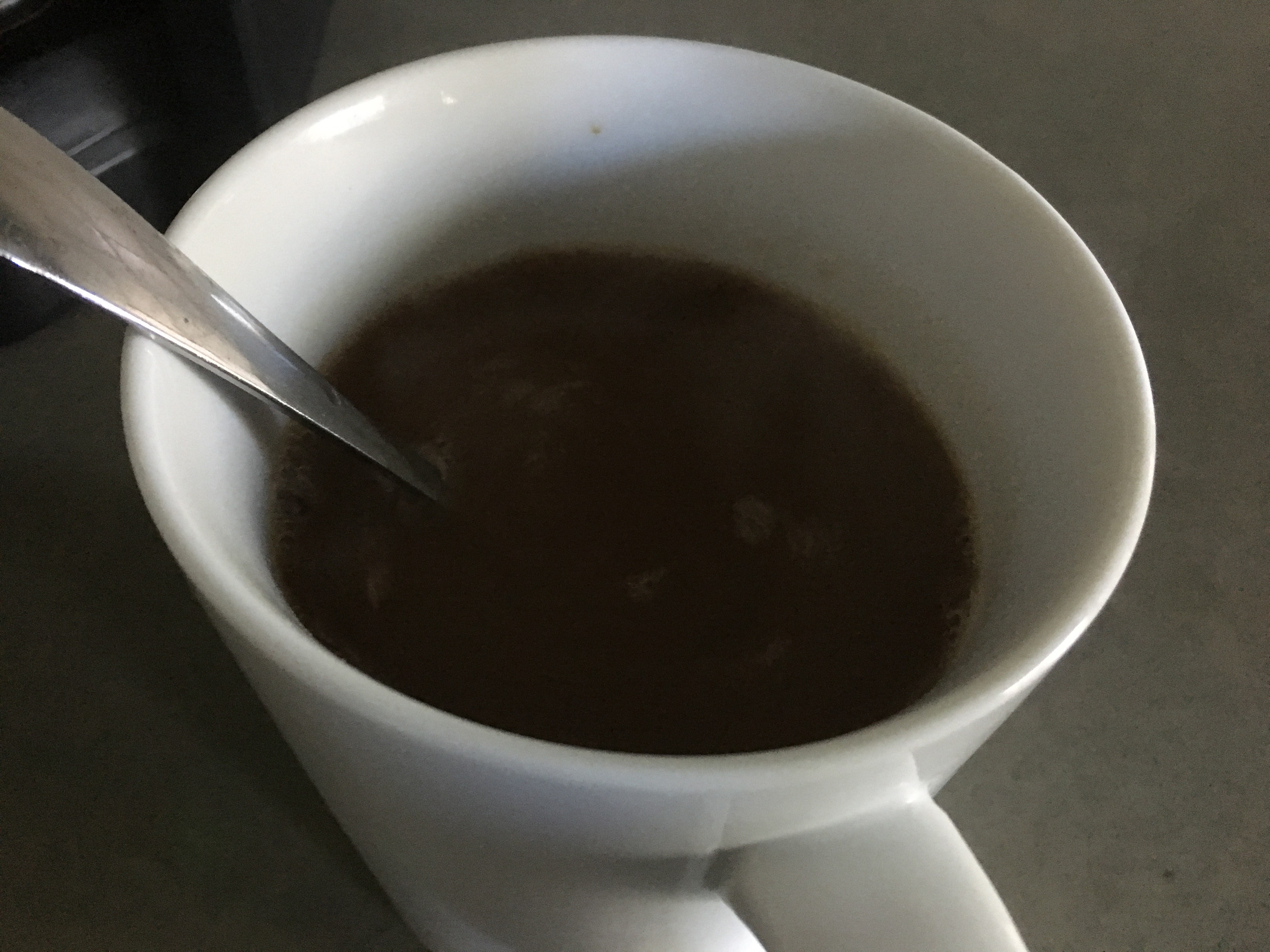 I followed Jess' instructions and mixed part of it (~1/3 a package) with room temperature liquid first (I used full fat canned coconut milk) and then added a bit of stevia.  It was woooonderful.  Really and truly.  The only reason I didn't add it all at once was because it is caffeinated (which I didn't know when I requested it – I thought you added it to coffee – but there is actual coffee powder in the mix) and it says on the instructions "not for individuals sensitive to caffeine".  Which is me.
Anyway, even since Tuesday I have made Wednesday, Thursday and Friday's coffee this same way.  It's creamy in a unique way.  The powder weirdly reminds me of the fancy hot cocoa mix I used to use freshman year in college.  Oh man, it took me until just now to realize that's what it reminded me of and now I'm having nostalgic flashbacks of care packages my mom sent me with them.  Do you remember these?  Do they still exist?  And now I'm all emotional about my mom sending me care packages in college.  I really appreciated it then but I think I appreciate it even more right now.  Either I'm hormonal or being a parent really changes you.  Or both.  😉  Thanks mom!!!  You are the best.  And dad.  Although you probably didn't know that mom was sending stuff.  😀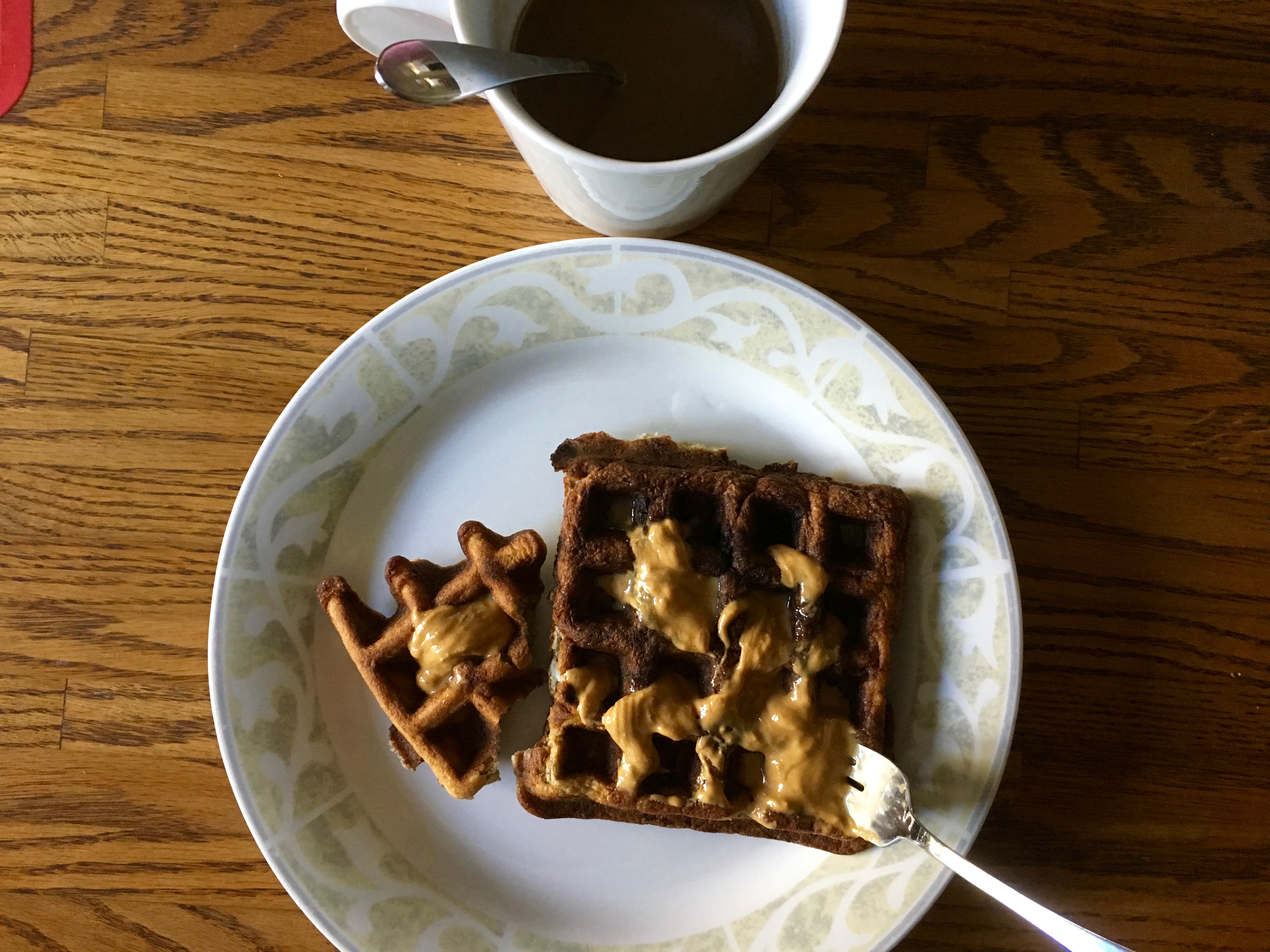 Here's the 0.75 serving of waffles I referred to the post before.  Nut butter for the win.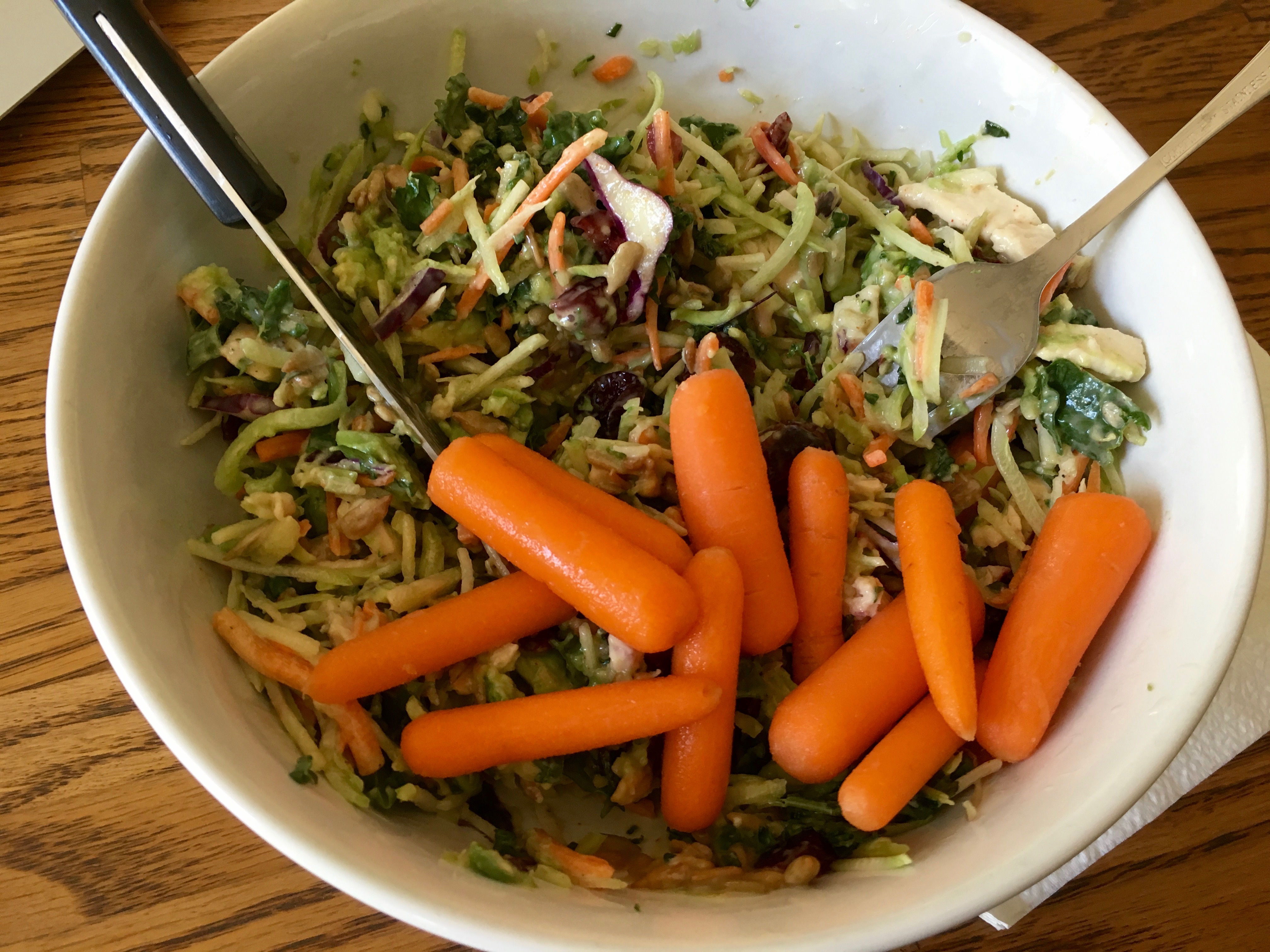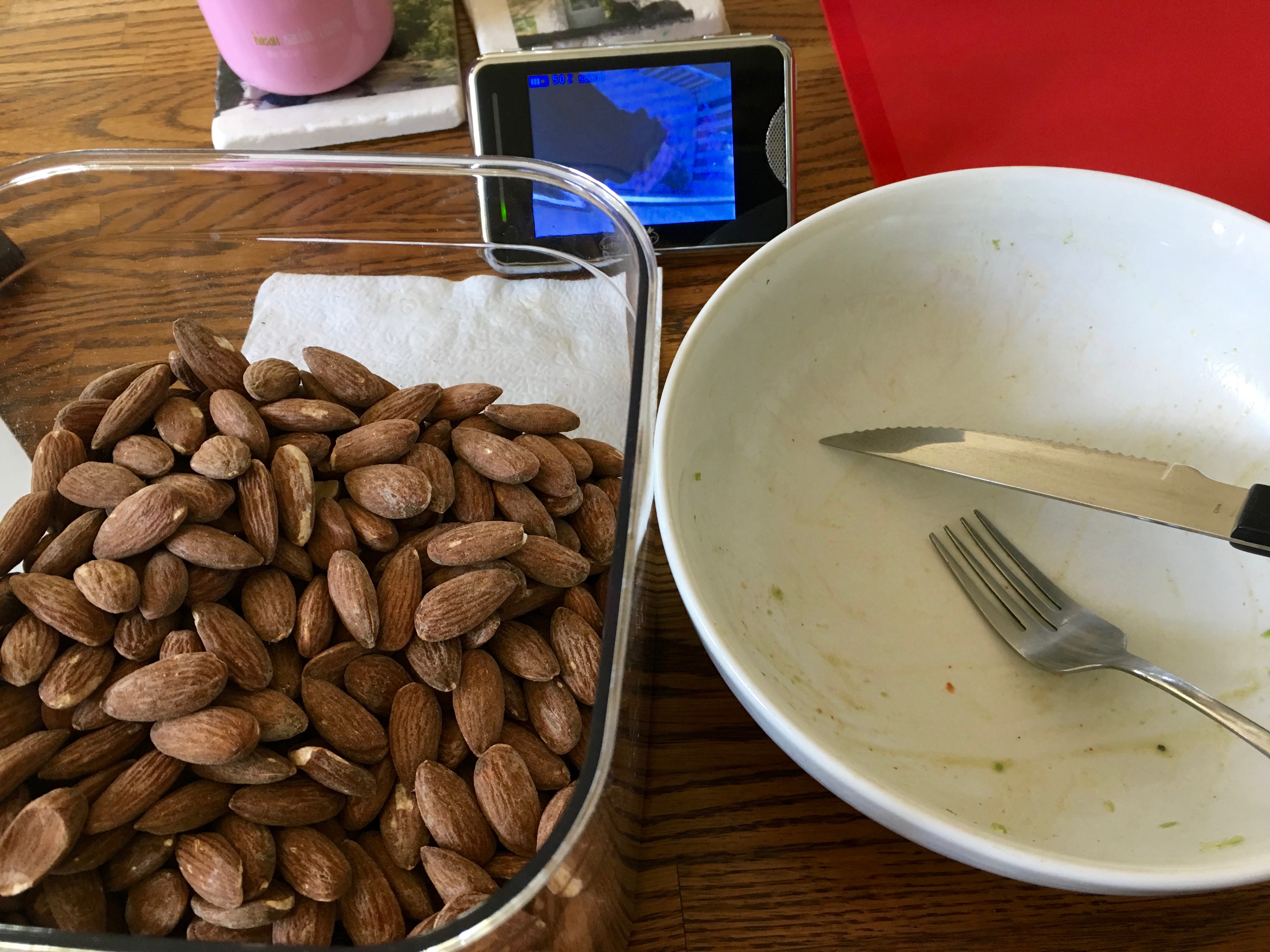 And here's my lunch. I was so normal and ate a respectable handful of salty almonds.  Without even serving them into a separate container first!  I'm growing up!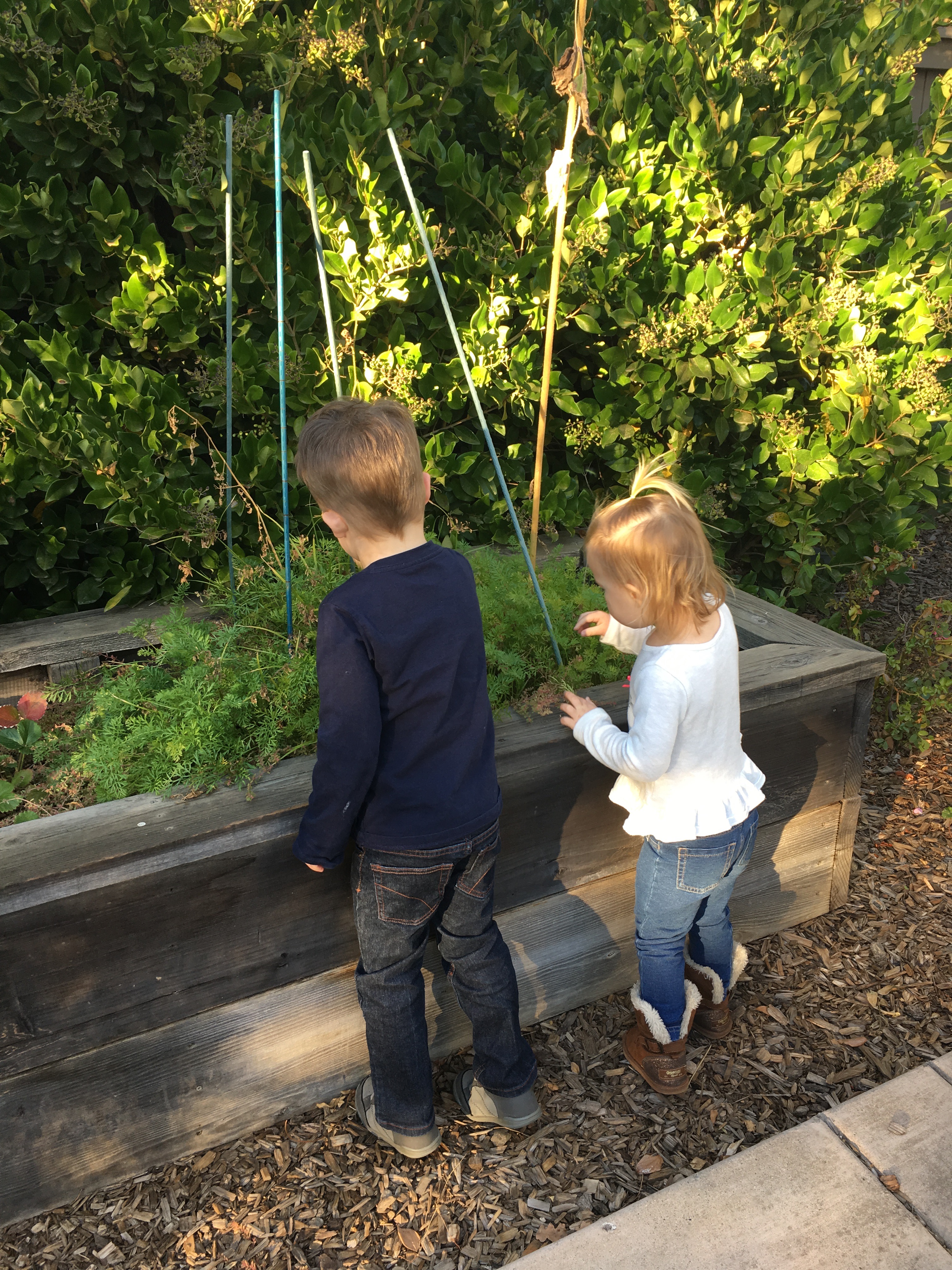 We had no afternoon plans so we did nothingness around the house.  We played in the yard mostly, and picked some of the carrots from the garden.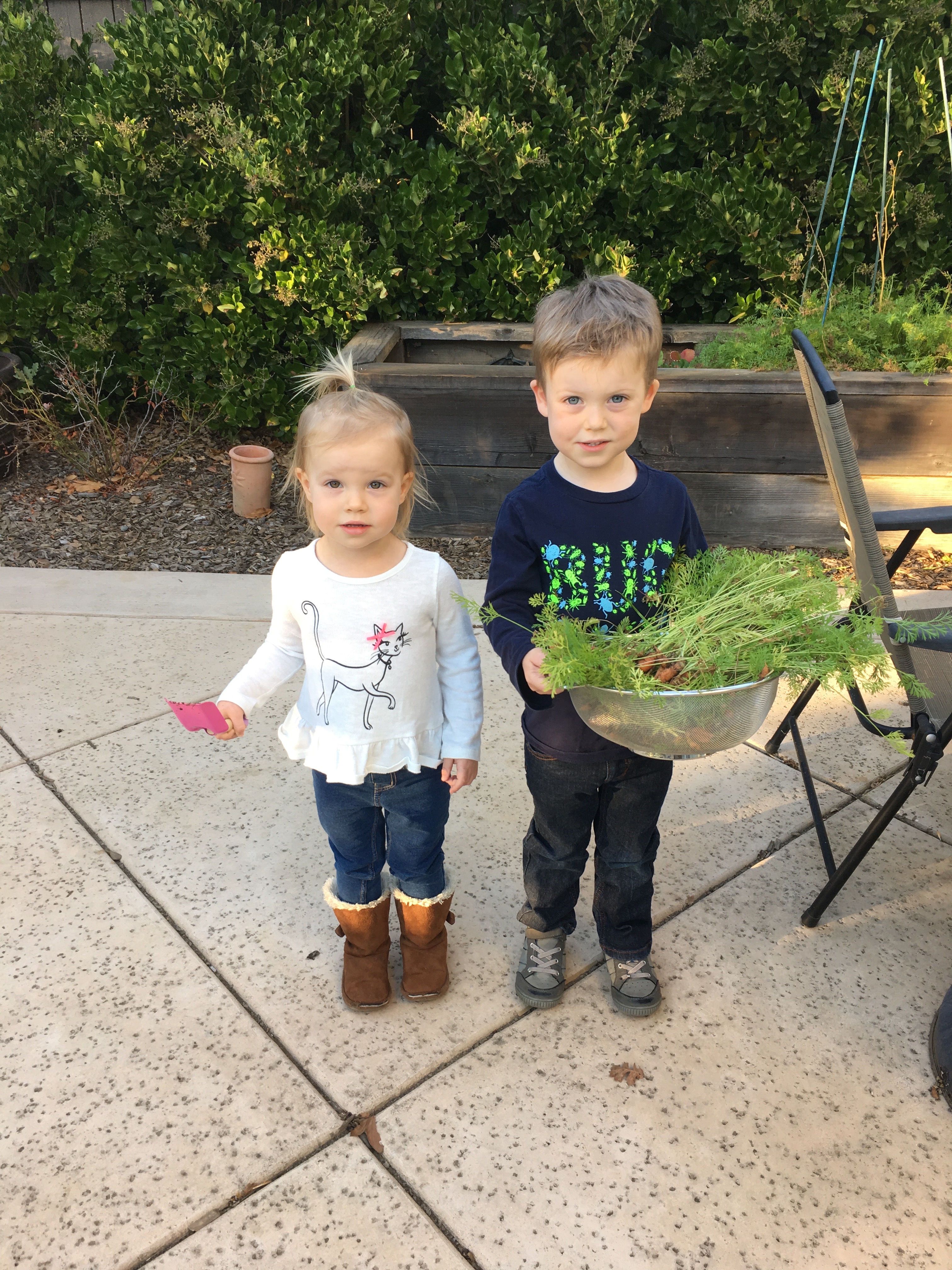 V had a tummy ache though, so she wasn't in the best spirits.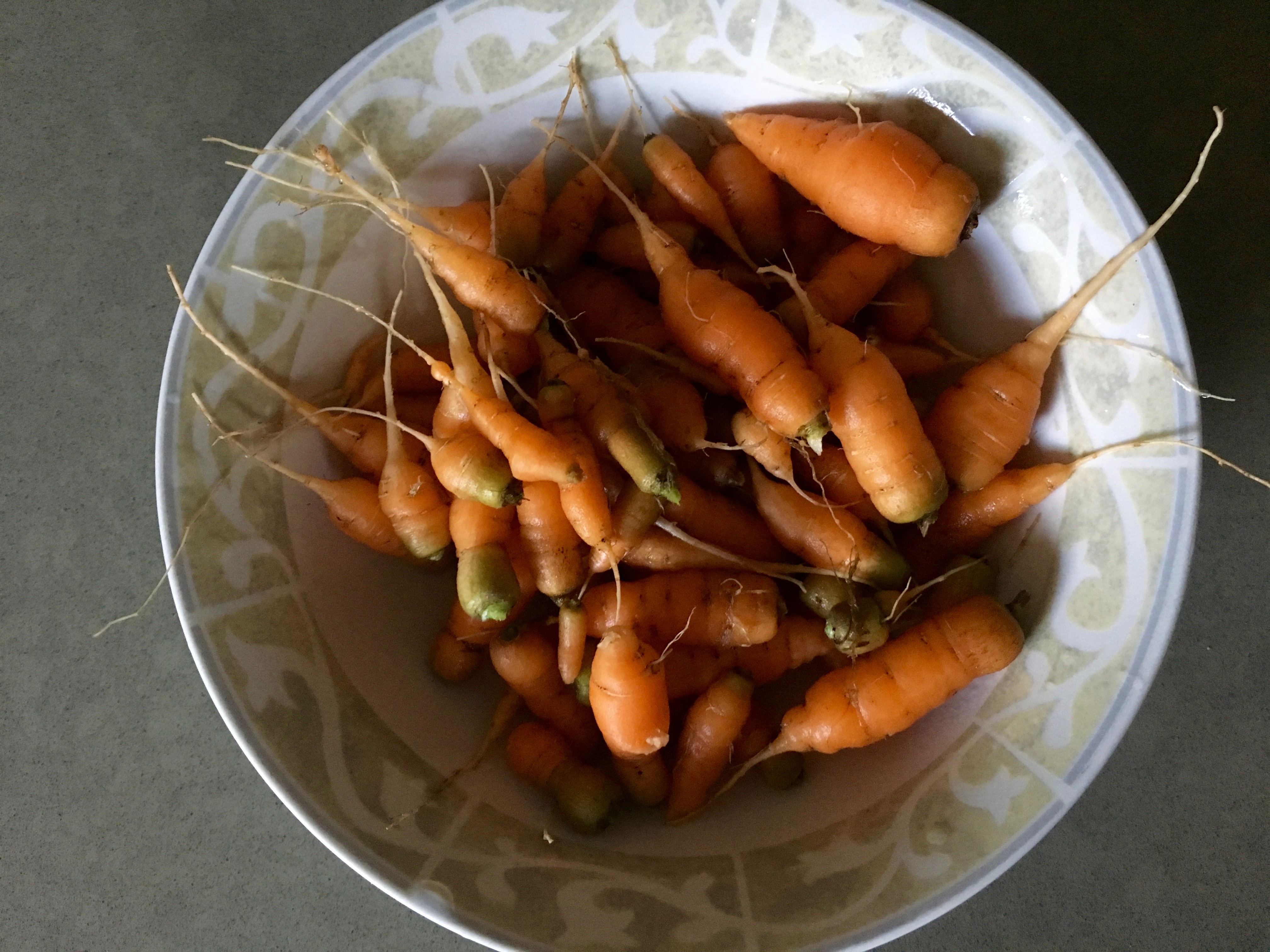 They still ate a bunch and then helped me make pesto with the greens.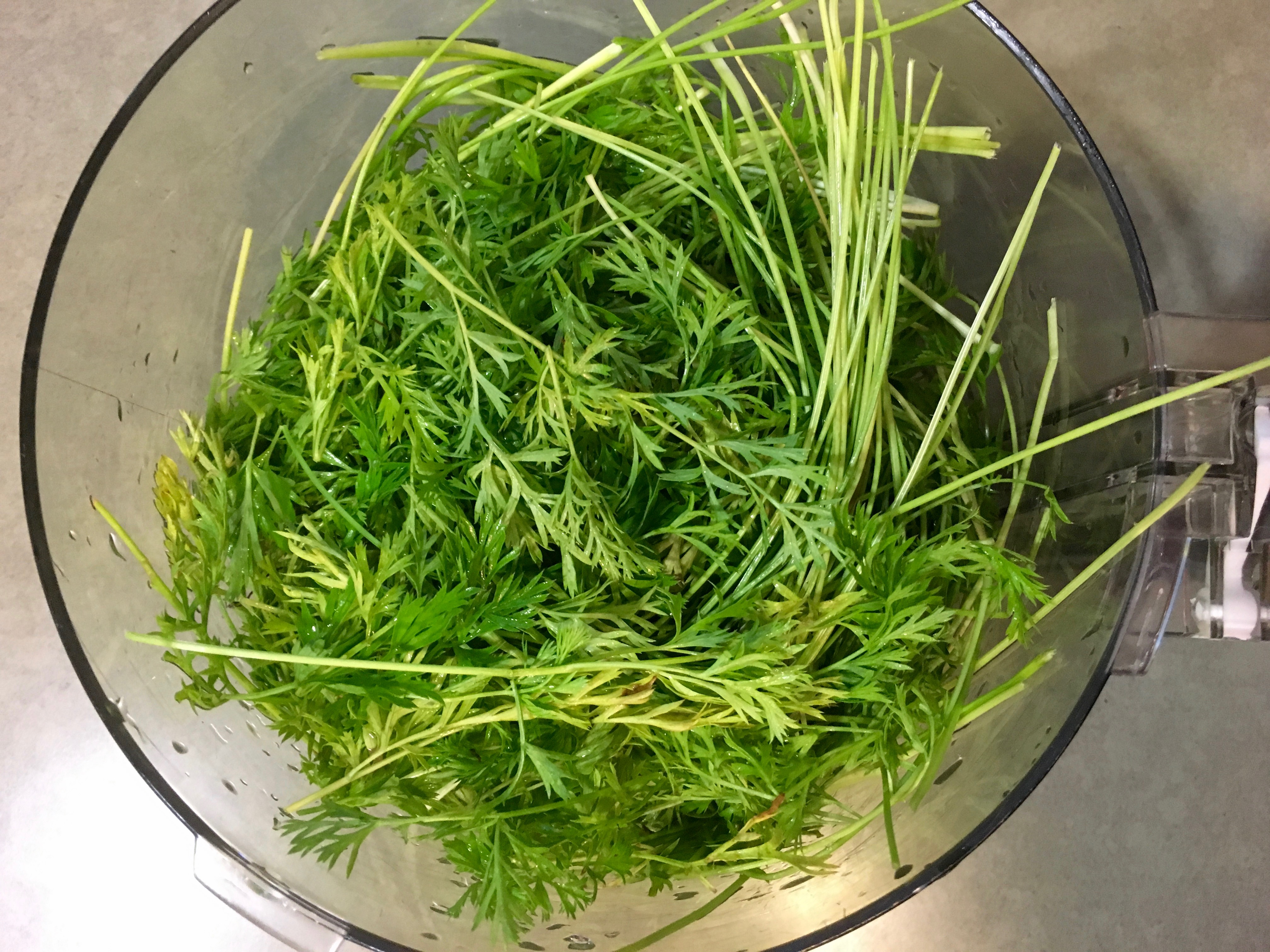 I didn't use a recipe, but I used walnuts, almonds, hemp seeds, nooch, garlic infused olive oil, walnut oil, basil (the tiny bit left in the garden) and salt.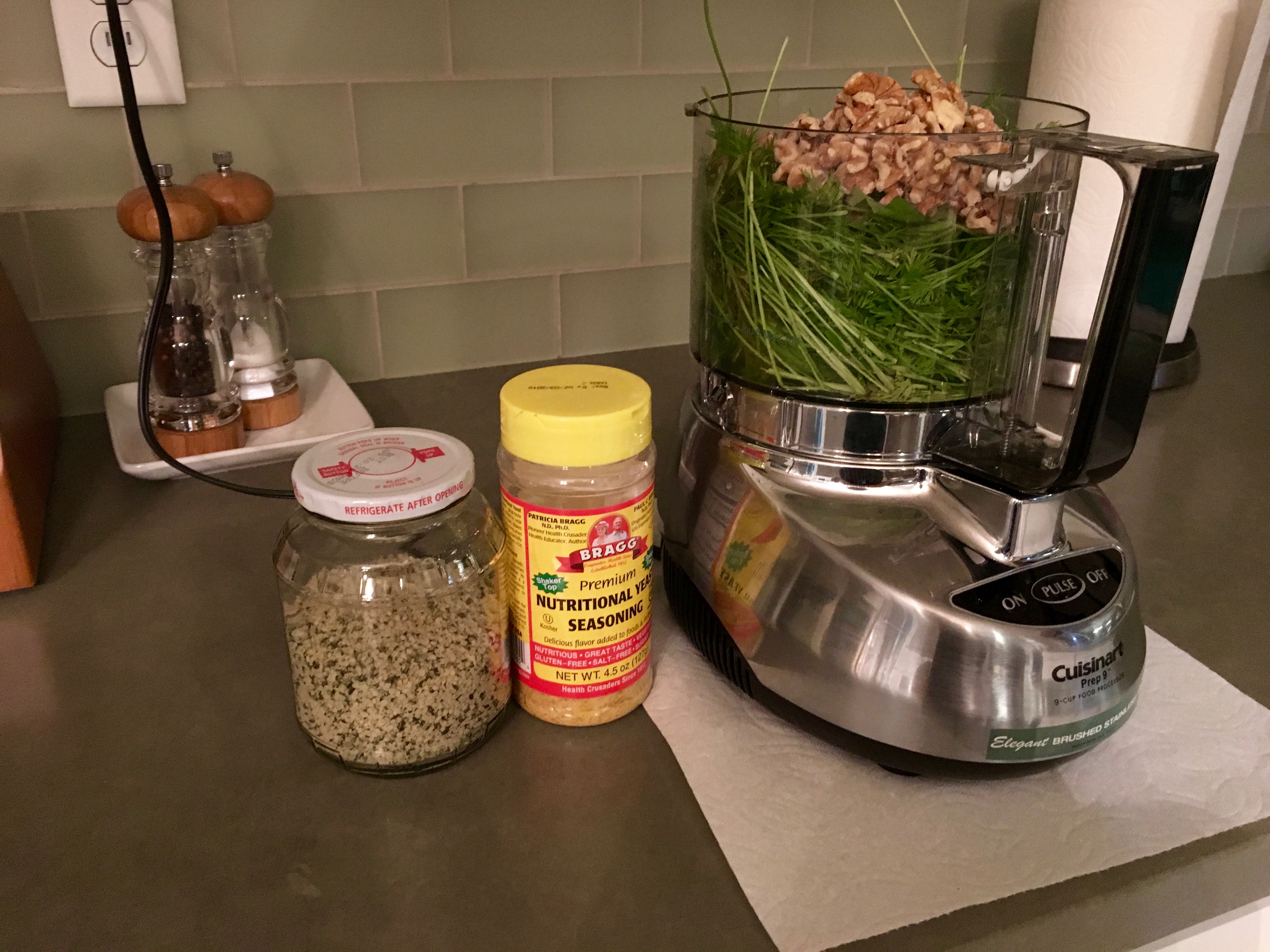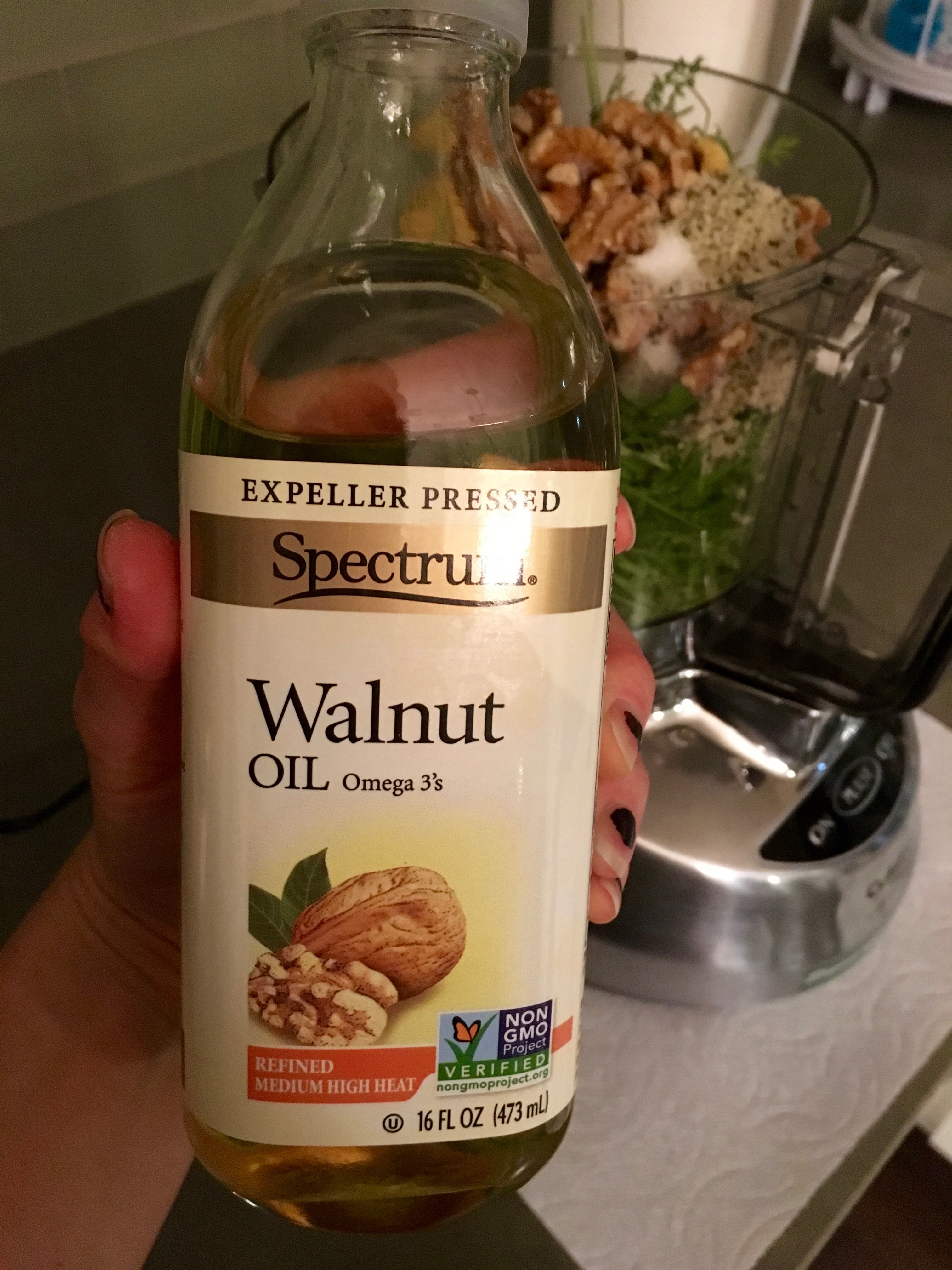 And then packaged it up for later.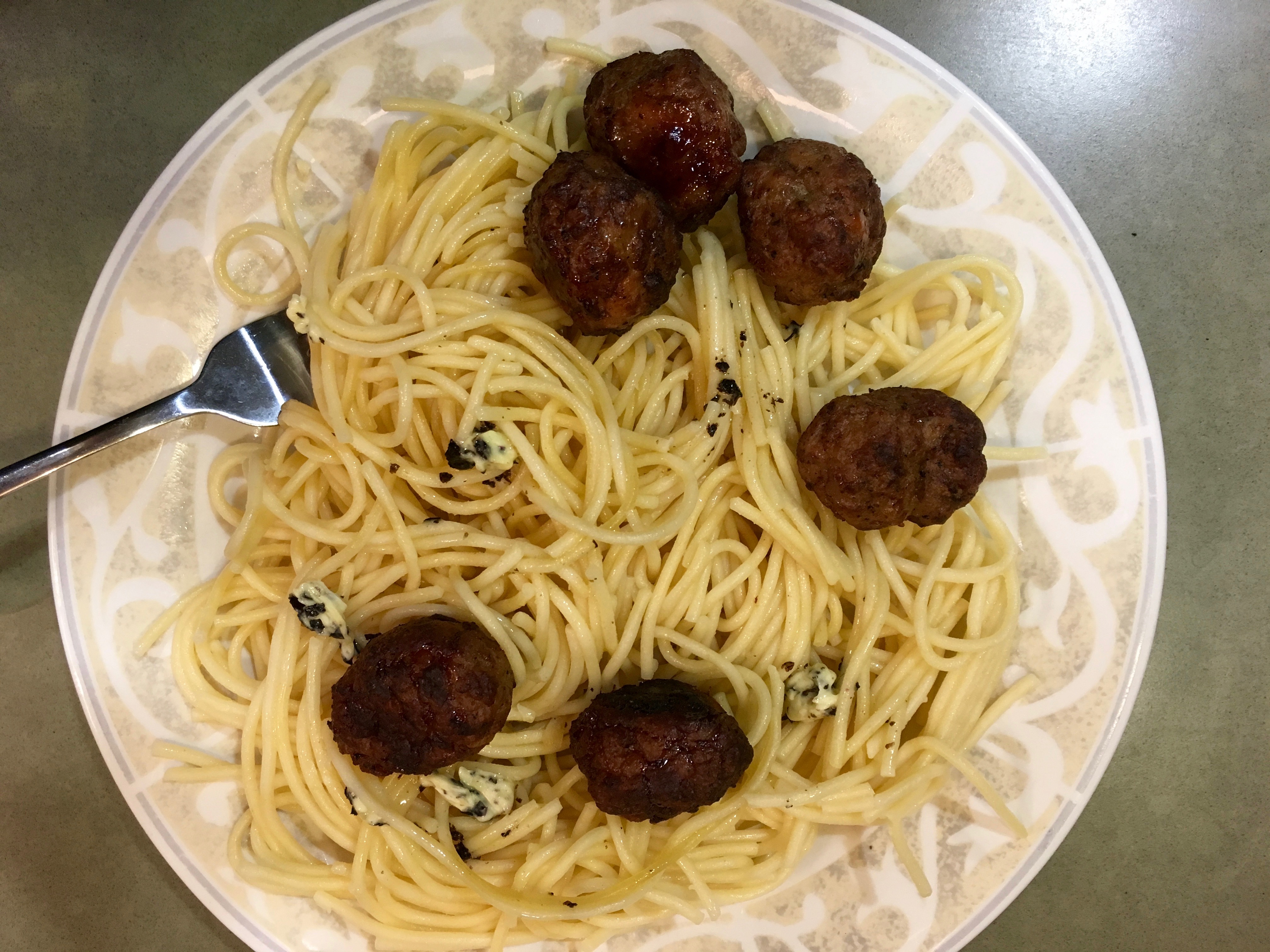 Dinner was from the freezer and pantry stash because I still didn't go grocery shopping. I also had spaghetti squash that I had prepped the week before but not used and was worried it would go bad.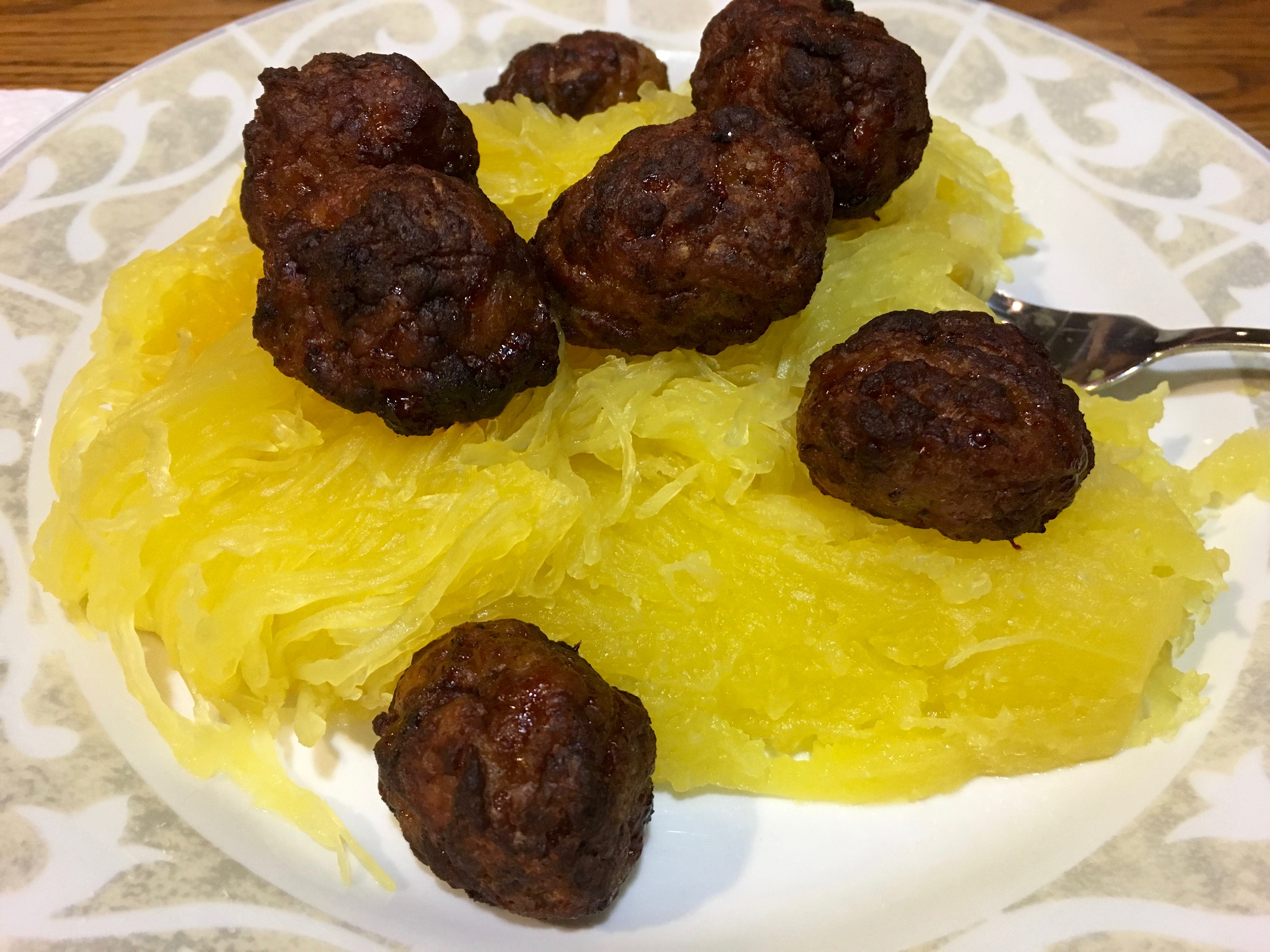 The kids had both squash and wheat noodles.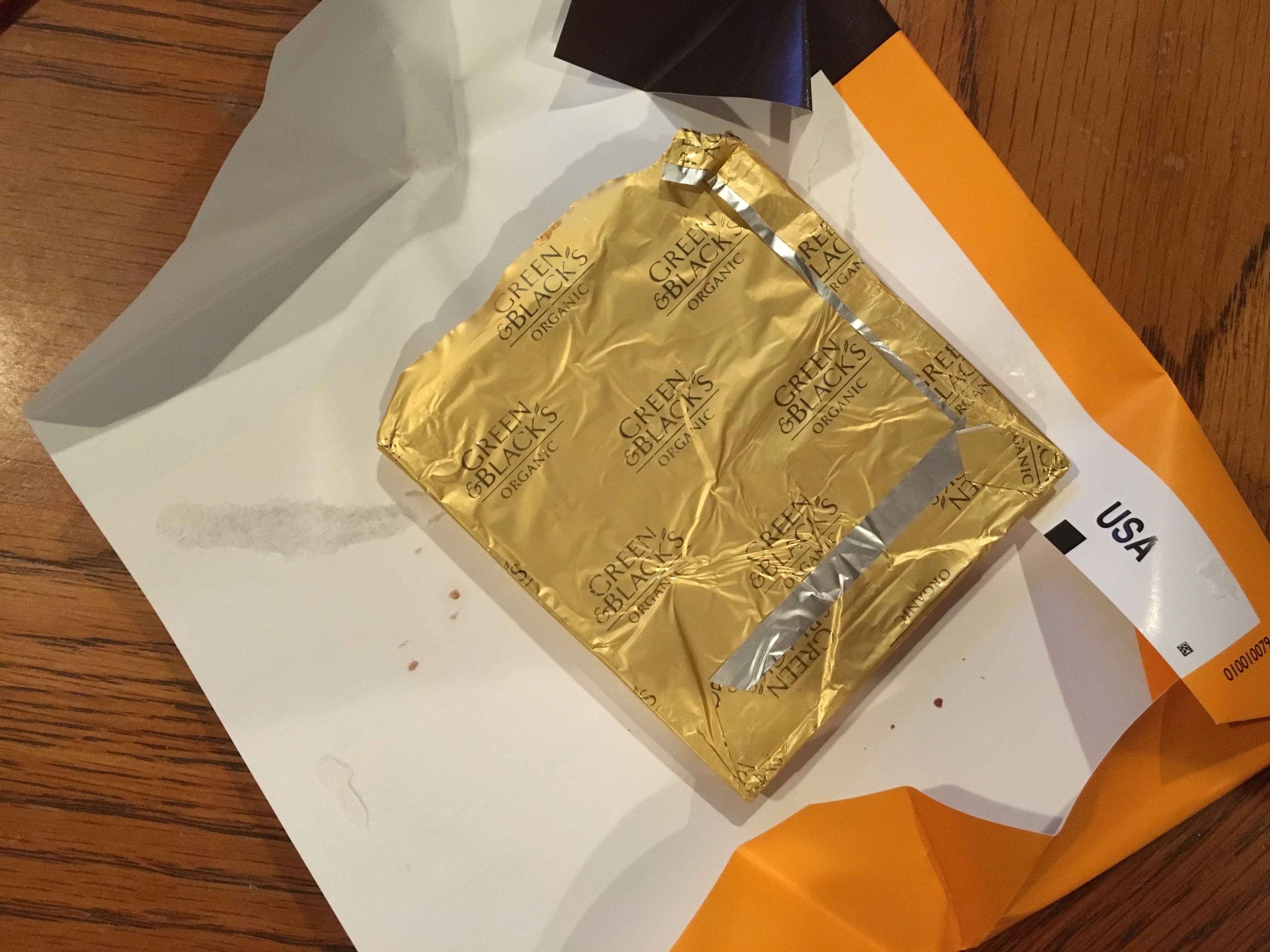 I had the rest of the Green & Black toffee chocolate for dessert – and maybe a Halloween mini.