Recipes I owe you include the following: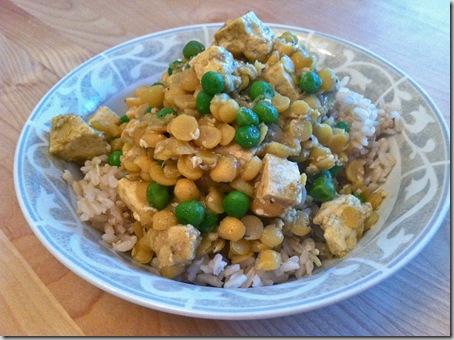 Curried lentils and tofu.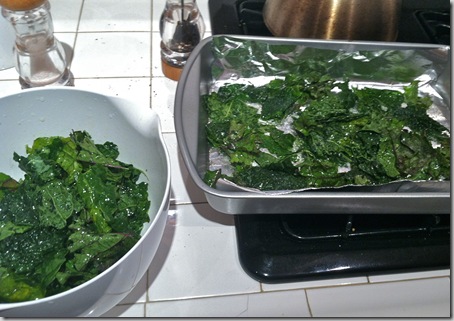 Kale chips.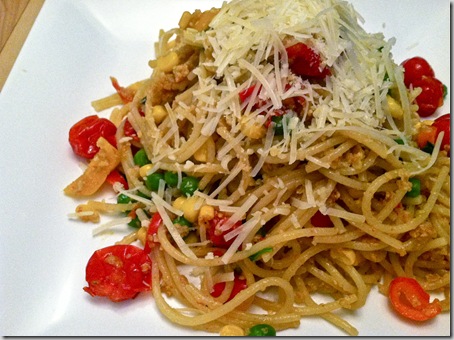 Vegetable pasta [with parmesan on Kyle's portion].
Mexican nacho salad bowl.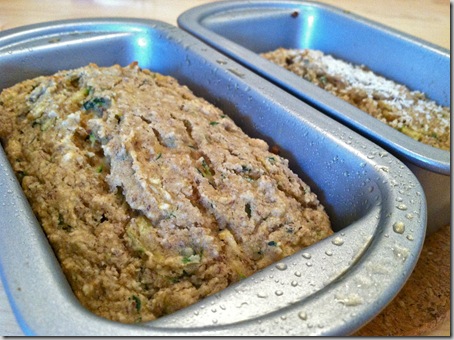 Zucchini bread.
And many more.
I've gotta get my blogging butt into gear.  But I do have a few random things to share.
First of all, the winner of the Sahale Crunchers is #34 Caralyn.  Congrats!  Email me with your mailing address asap. 
My home-made soy-nut butter method was mentioned in this post, which is an awesome resource for anyone who packs their food for the day and is concerned about peanut allergies.  Lots of peanut-free school/work lunch ideas.
I recently read this vegan pregnancy survival guide by Sayward and it's wonderful.  If you read HHH on the regular, you know I'm no longer vegan, but I've still found it to be the most valuable resources for plant based nutrition during pregnancy.  It also goes over breast-feeding, dealing with various social issues, and symptom management.  It's so positive and bursting with girl mom-power support, making you feel confident by providing all the information you need to know.  It has little personal anecdotes and photos throughout.  Truly fabulous.  I highly recommend. 
And last, but NOT least, he's started kicking!!!  I love it!