Ok guys, what would be your perfect dinner?  I'm trying to think of the menu for next week and I want to make something extra awesome for Monday (my birthday).  I have a few kale salads that I'm looking at – this one for example. But I'm also leaning towards something in the instant pot too, like another version of short ribs.  Recipe ideas and links welcomed in the comments section  🙂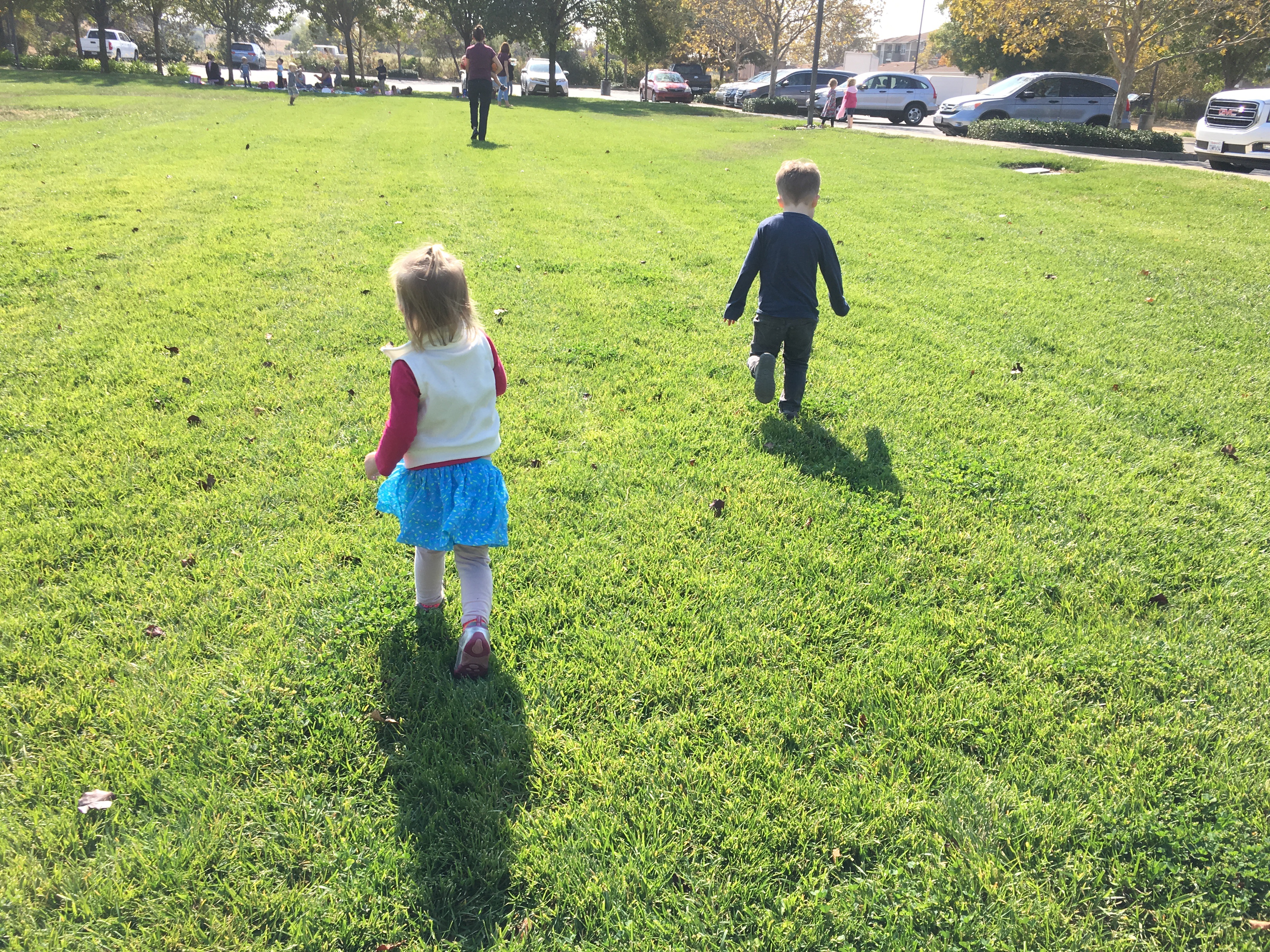 Wednesday morning was as busy as always – I've mentioned it before, but it's the busiest day of the week for us. After I drop off P I race over to stroller strides, then straight to music with V, then after that I zip to school pick up and picnic.  I packed our food the night before, so I didn't have to scramble in the morning.  They ate and then spent the next 30 minutes running all over the church lawn with their buddies (and I got to socialize). Between the mama time at SS and lunch picnicking, I feel very fulfilled when we finally head home.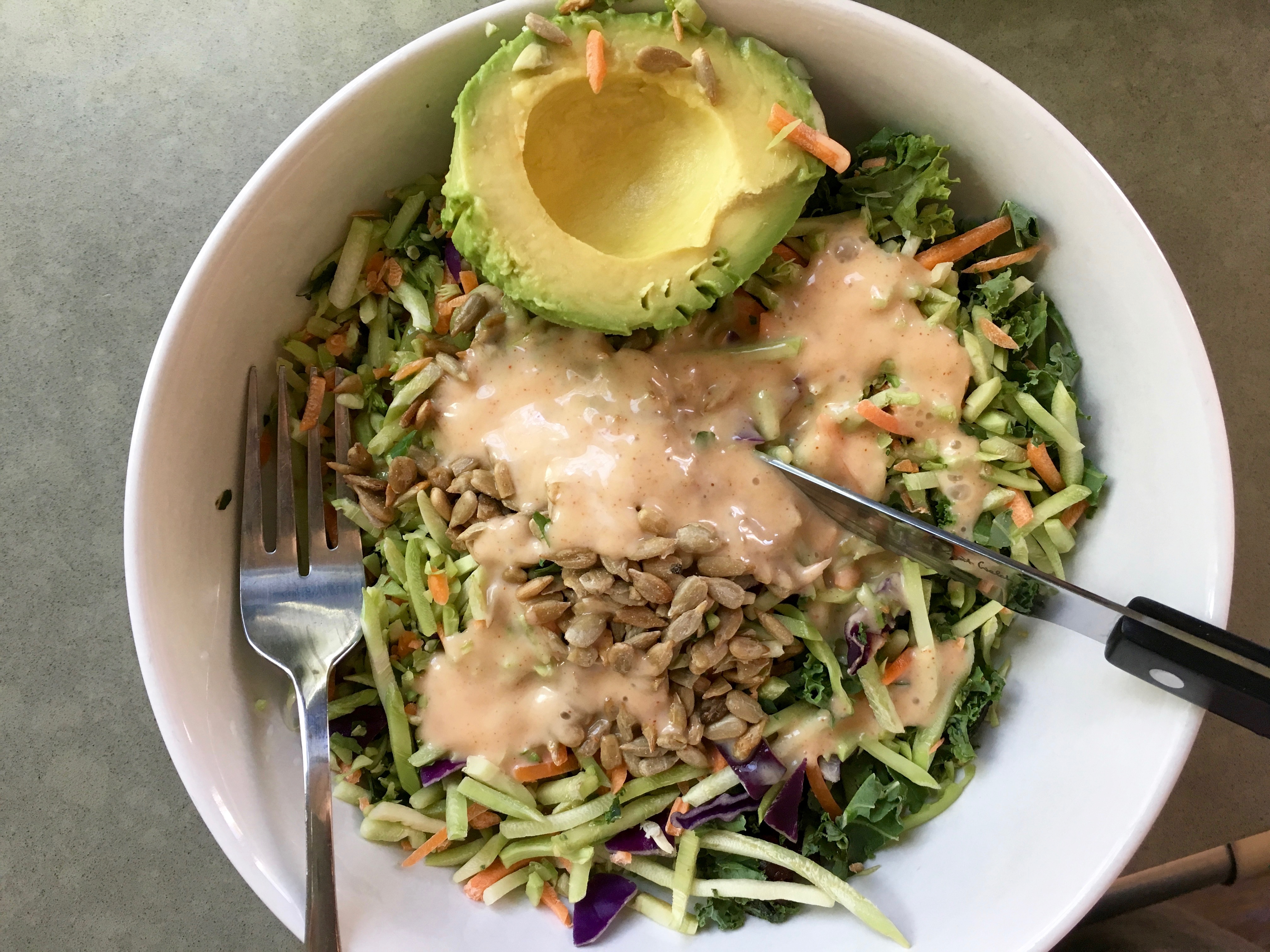 Then I get to eat MY lunch (because eating at the picnic isn't as fun as talking).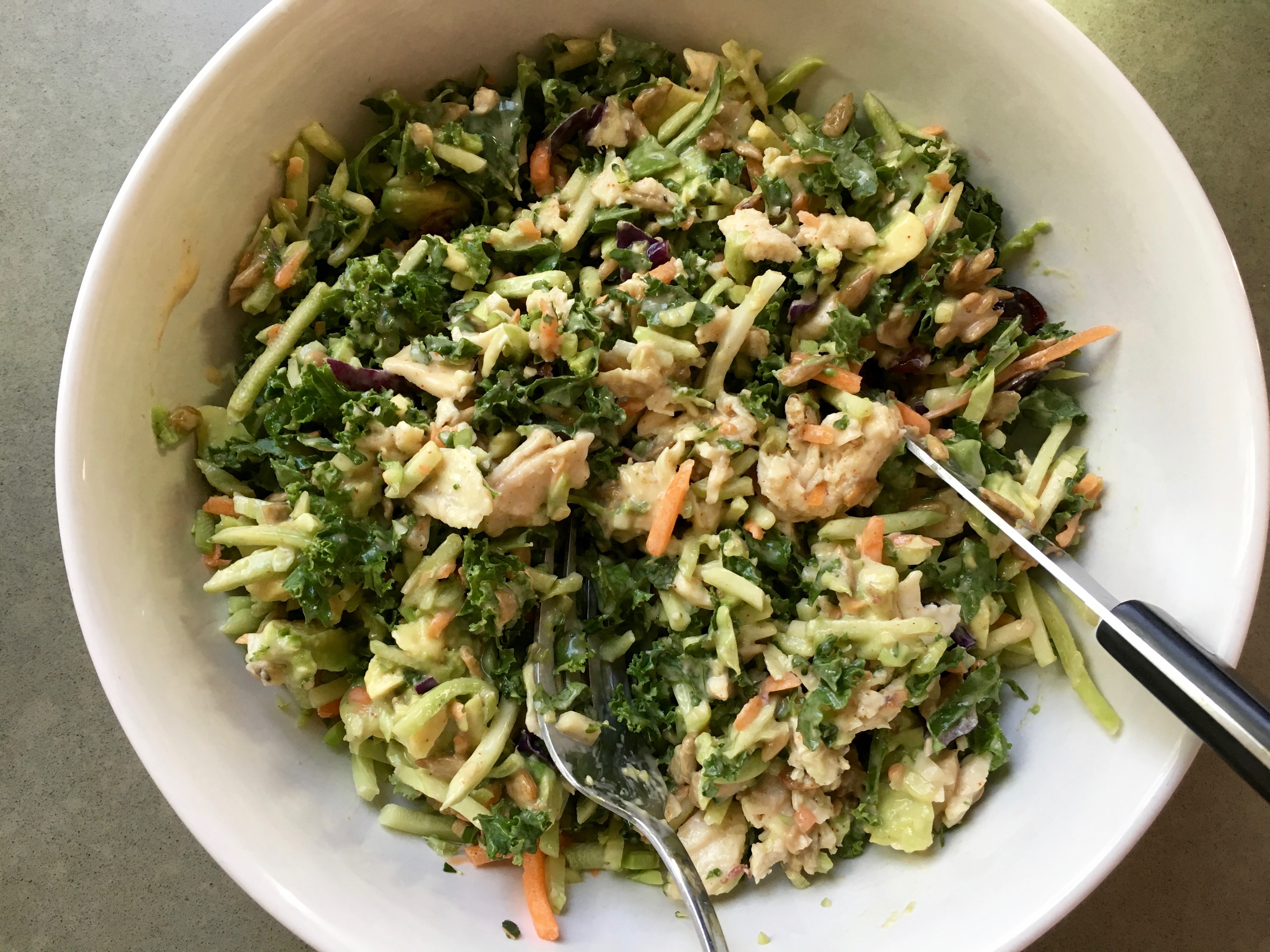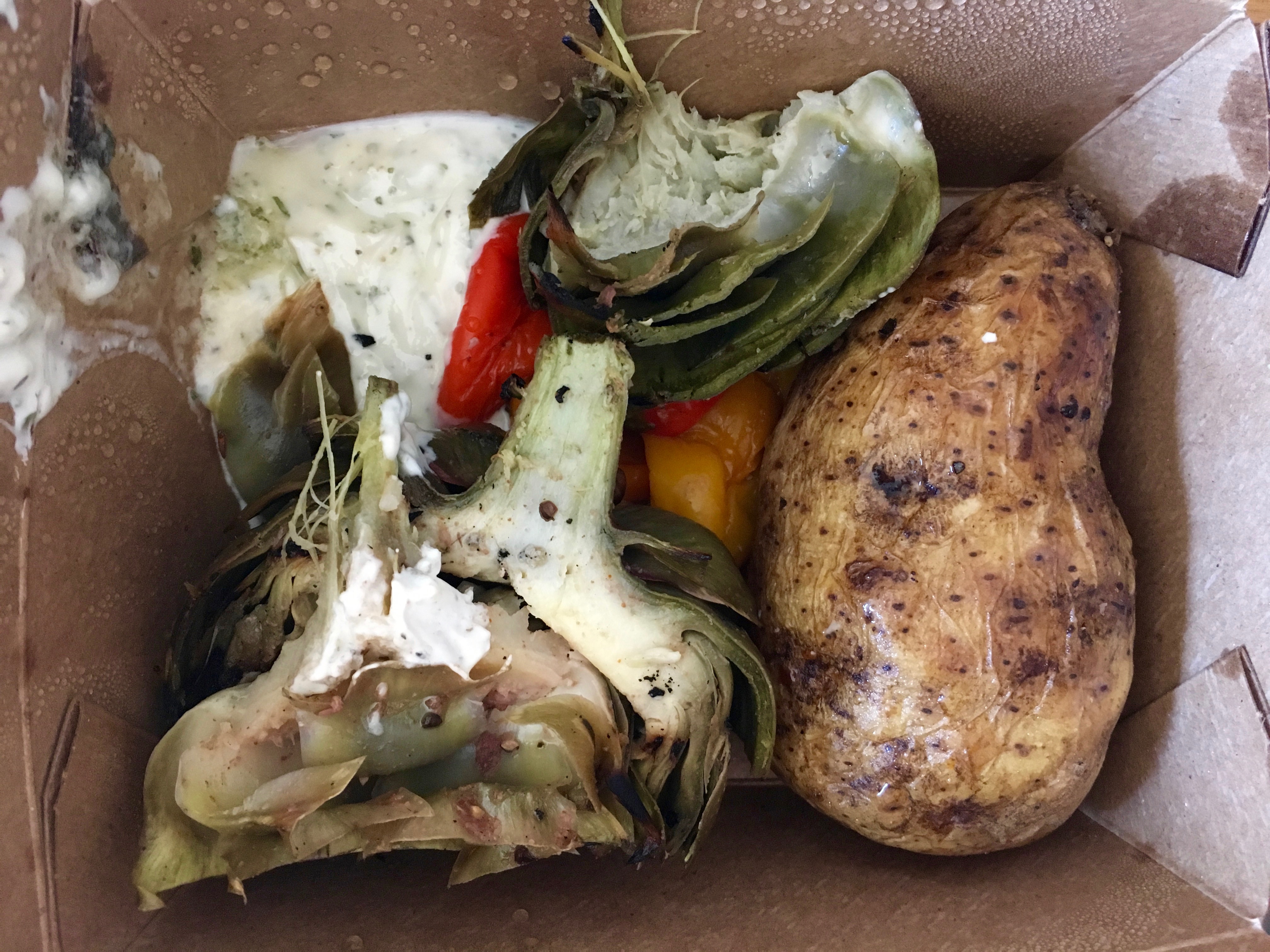 In addition to this TJs salad I had my artichoke leftovers from the weekend.
My angel baby agreed to nap (he was THAT tired out from the school/picnic combo), so I had a few hours to myself to get stuff done.  You guys, I finally finished my CE hours to renew my RN license.  Phew!  I had been having a hard time squeezing in the time to tackle them, but it's officially done and in the mail and now I'm good for another 2 years.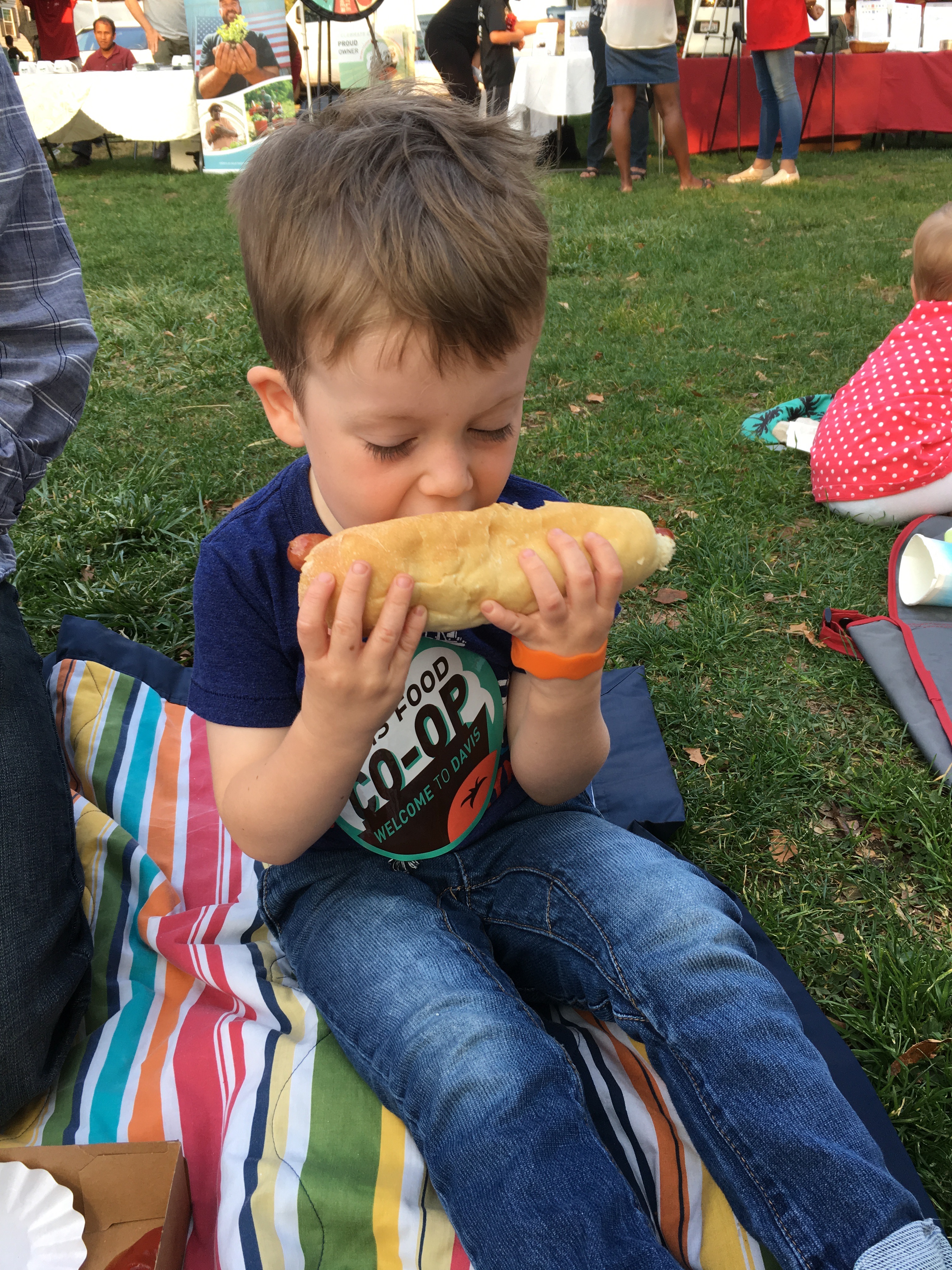 I feel like he's playing catch up on cultural learning…who eats a hot dog like this???  Perhaps a kiddo who has never had a proper hot dog before? This is the second or third time he's gotten one in the past few months (all from the Hotdogger stand at farmer's market) and every time he attacks it straight on like that.  Dude.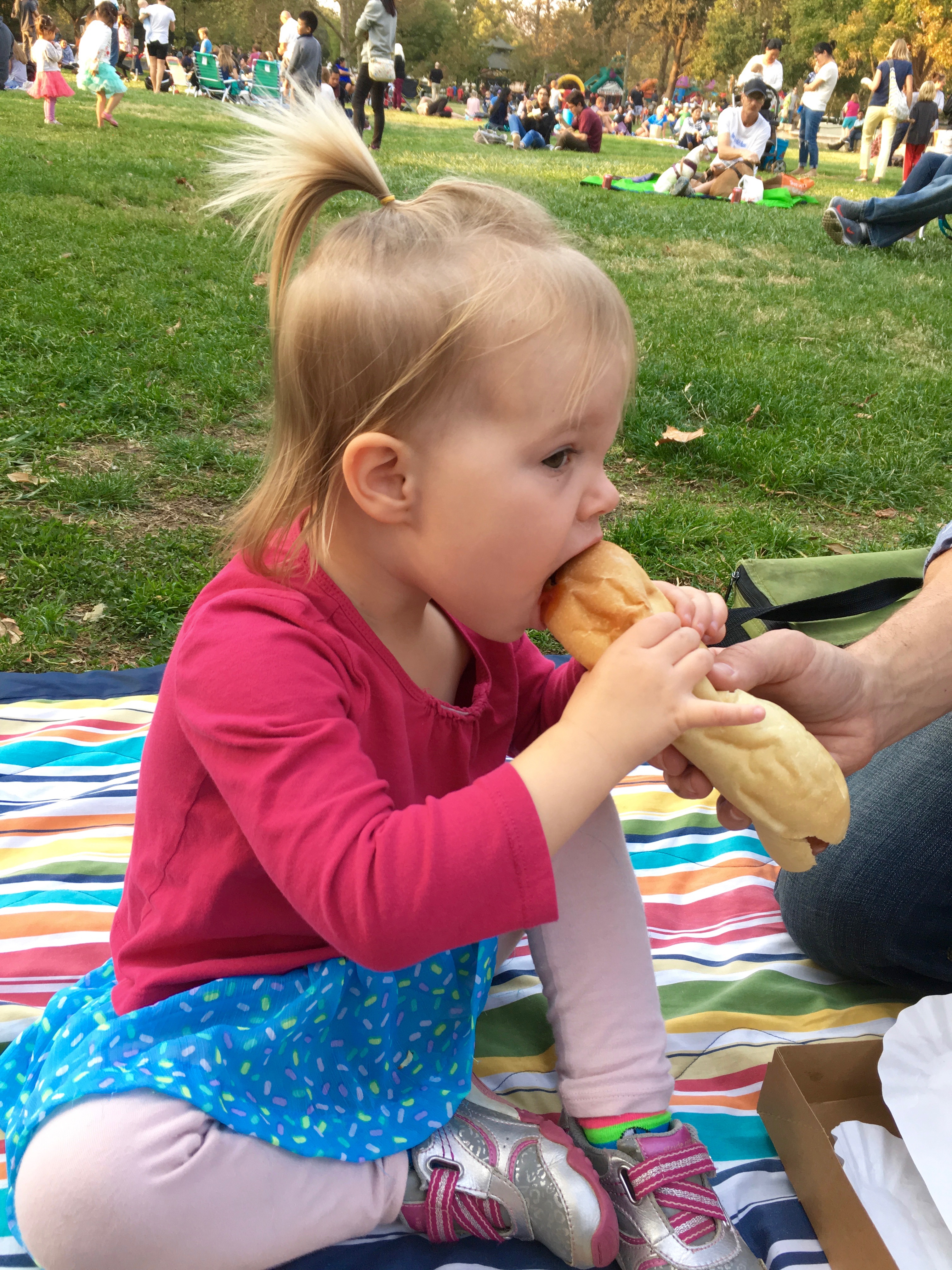 She gets it.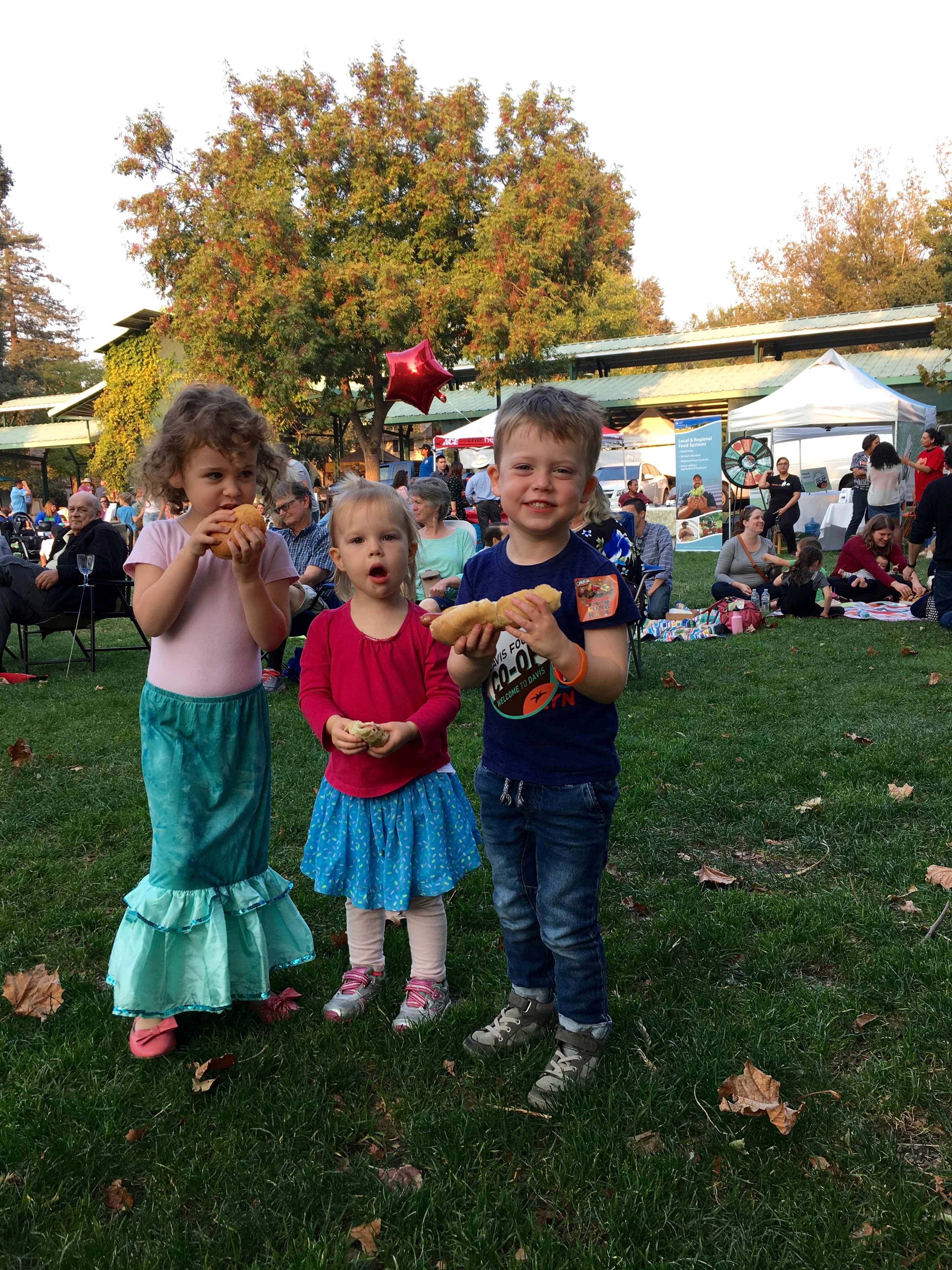 There's only one more Wednesday farmer's market this season, but this was the last one for us so we got food to go.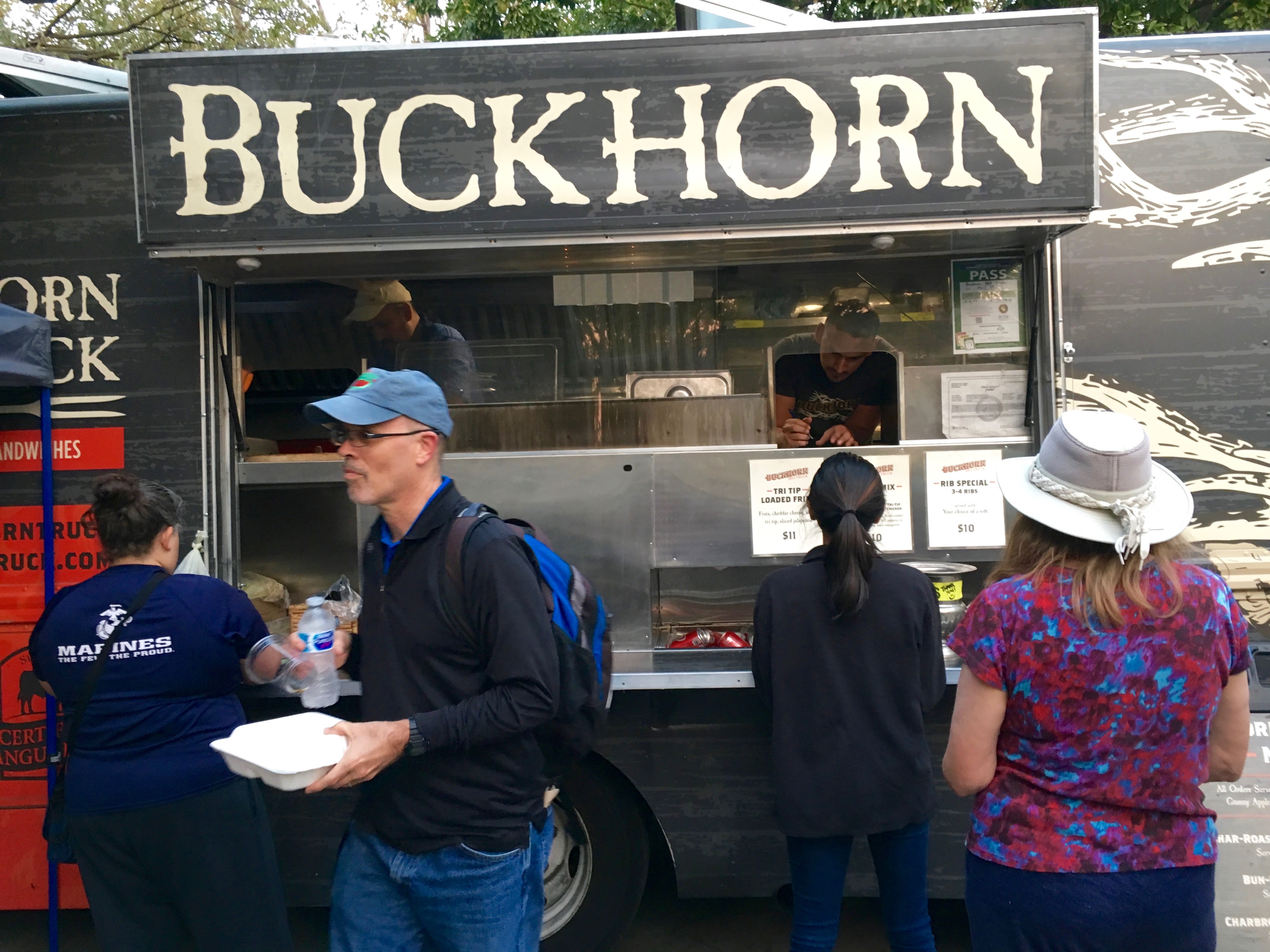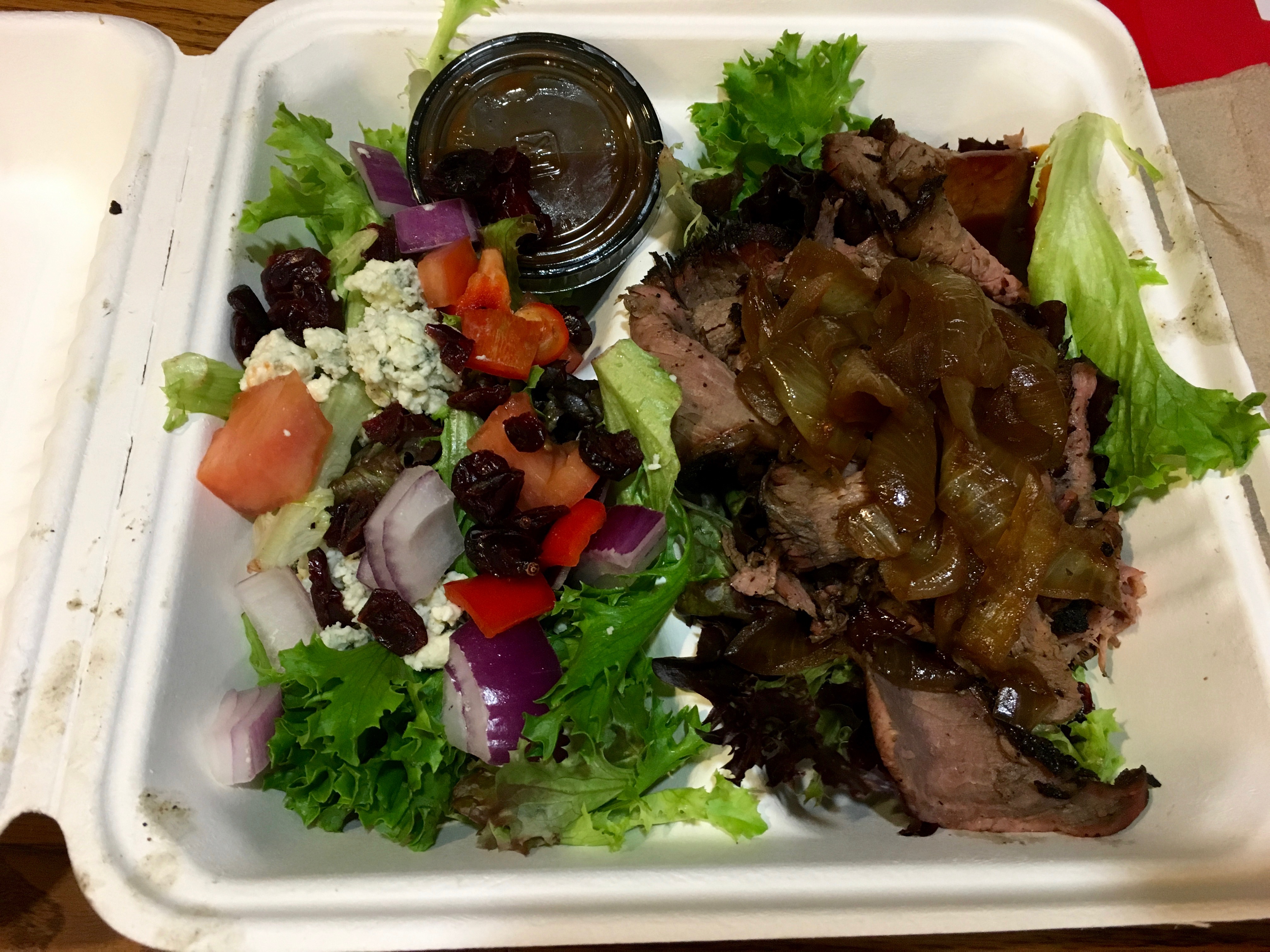 Kyle and I both got food from Buckhorn.  Since the kiddos had already eaten, they colored at the table with us while we grubbed (P needed to stay calm after I gave him his peanut dose at home so this was the ideal quiet activity).  My food was fine but nothing stellar and the portion was lacking.  For a world renowned farmer's market, the salad options are so limited it's annoying.  Kyle and I have discussed this at length and he is SO into opening a stand with me to sell salads.  His entrepreneurialism is infectious, but I'm still way too out of my comfort zone to get my head around it.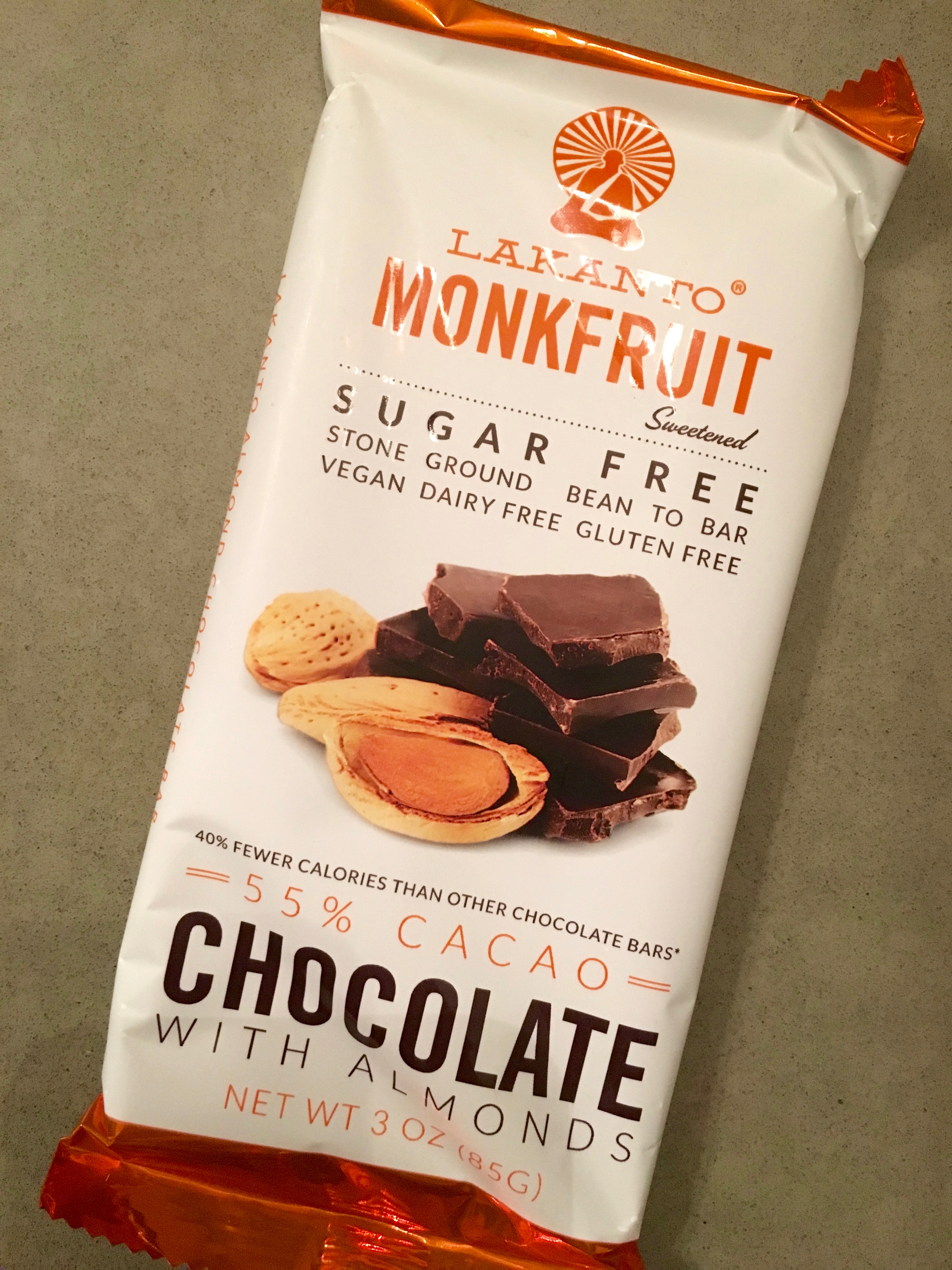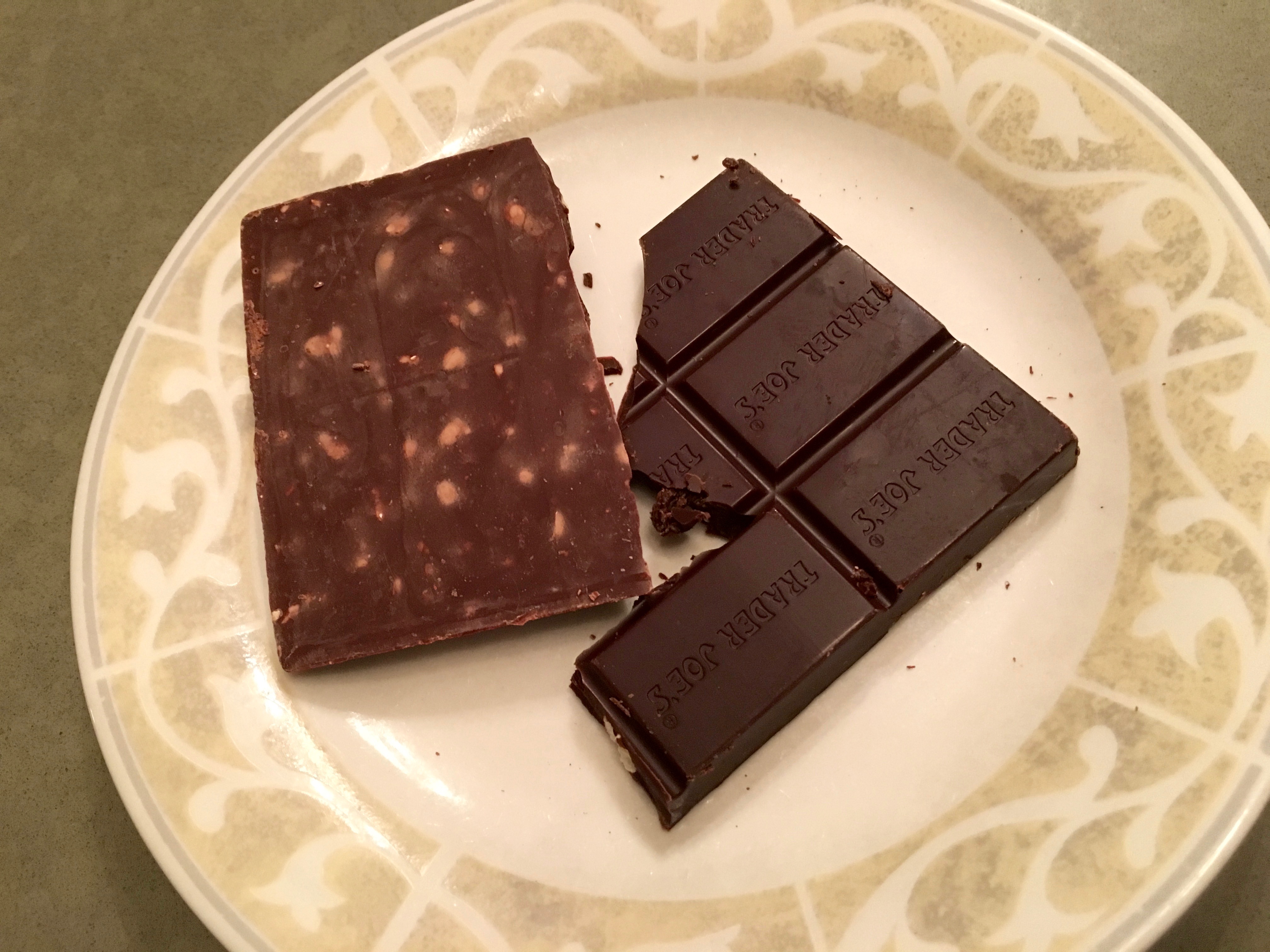 I had some of this monkfruit sweetened bar but wasn't that impressed.  The rest of the TJs bar was way better, and I ended up having a bit of candied ginger on top of this.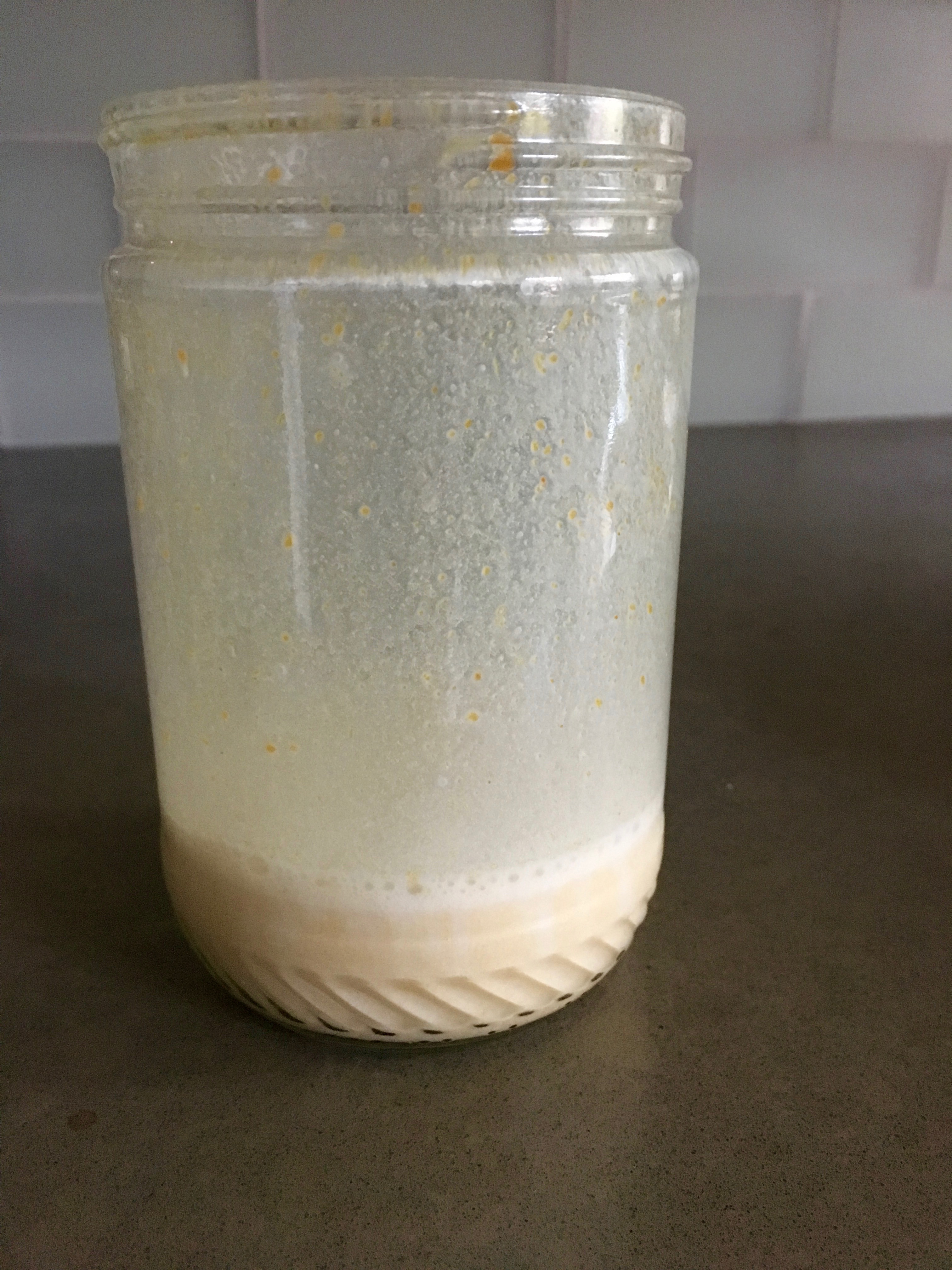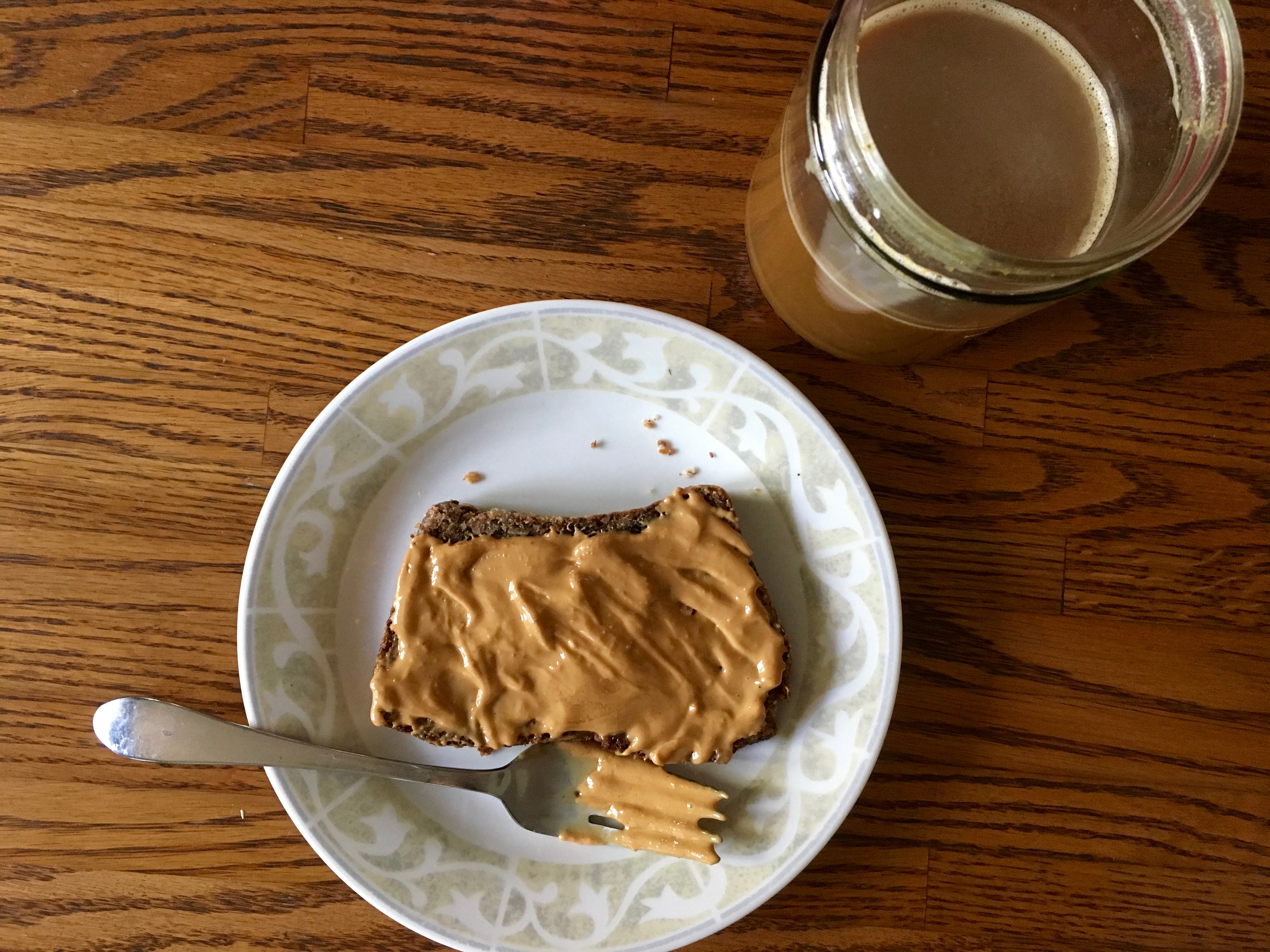 My bike ride this morning was dark!  Helloooooo Fall!  I listened to Lady Gaga and was in. to. it. Made a pumpkin cafe au lait while flipping pancakes.  Real pumpkin + coconut milk + almond milk + cinnamon + nutmeg + stevia + coffee.  I saved 1 tbsp of pumpkin puree from their pancake batter specifically for this.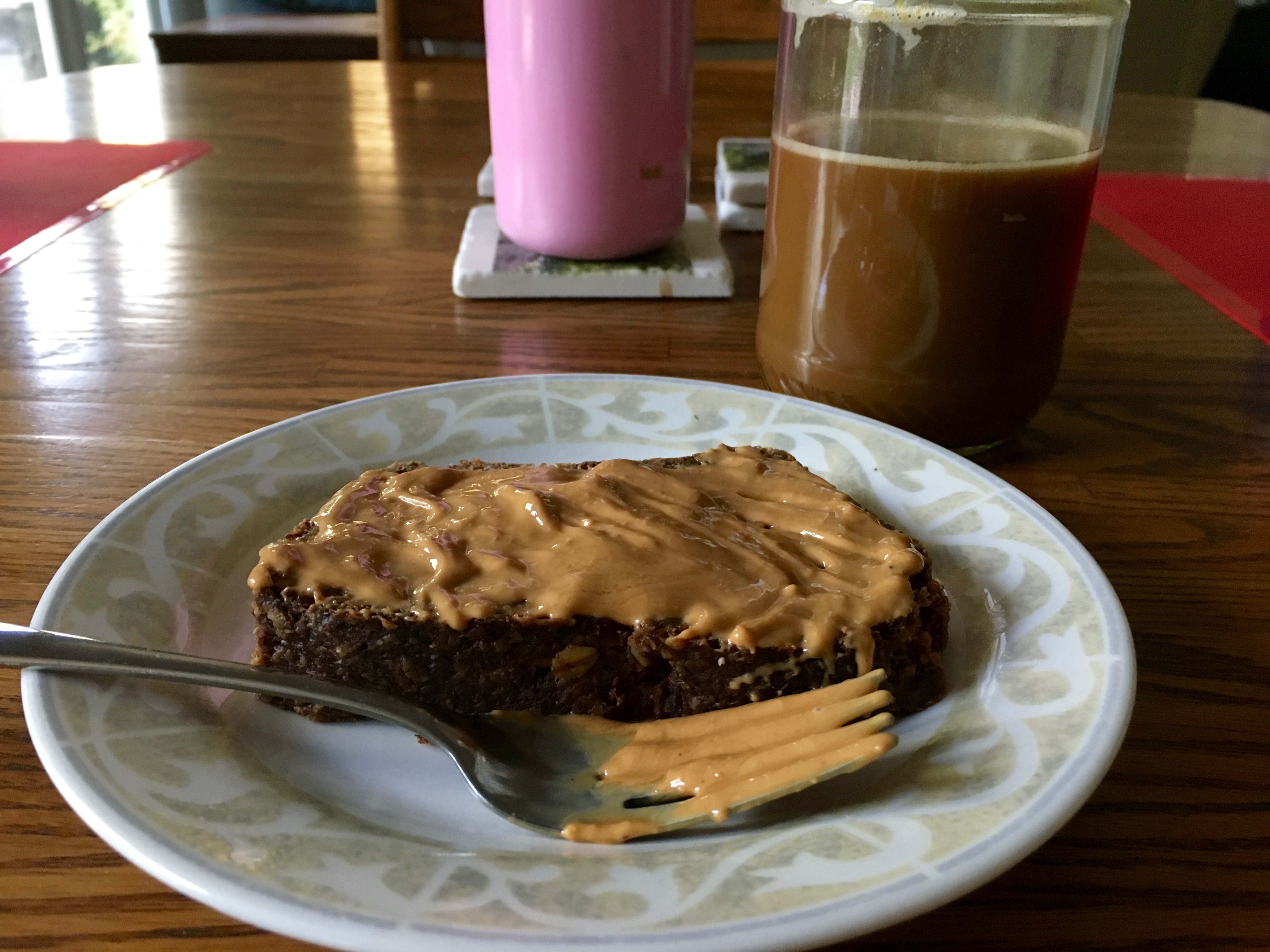 The nourish bread is done-zo.
P had parent teacher conferences and school was cancelled, which I totally forgot about until the night before!  With no other plans, I brought him with me to Valley's "school" and hoped that it would be ok (since I know the teacher and she knows P from having him in her class for years of paint and sing and creative play time classes I figured it would be).  Luckily, she was fine with it and the kids had a blast.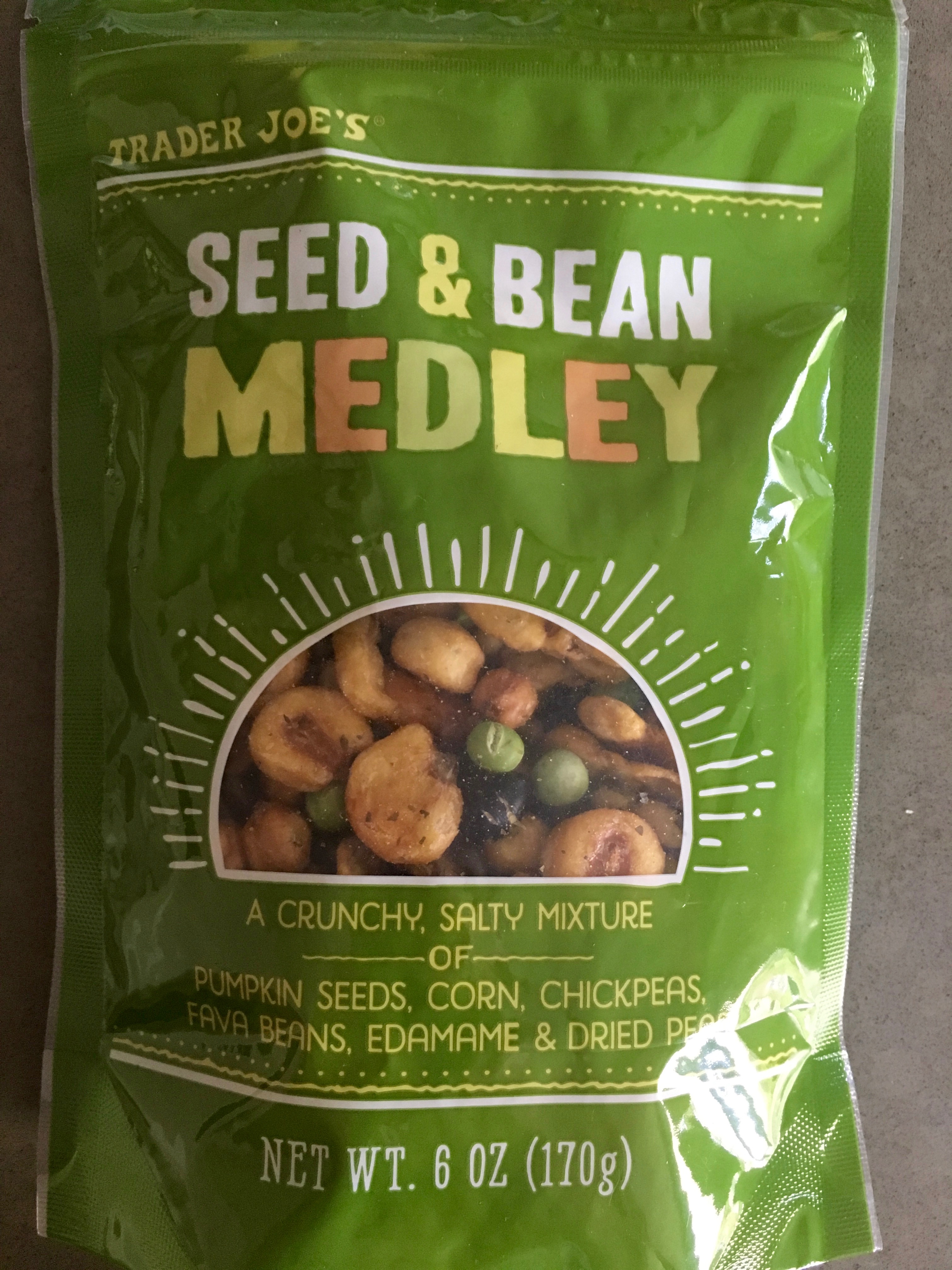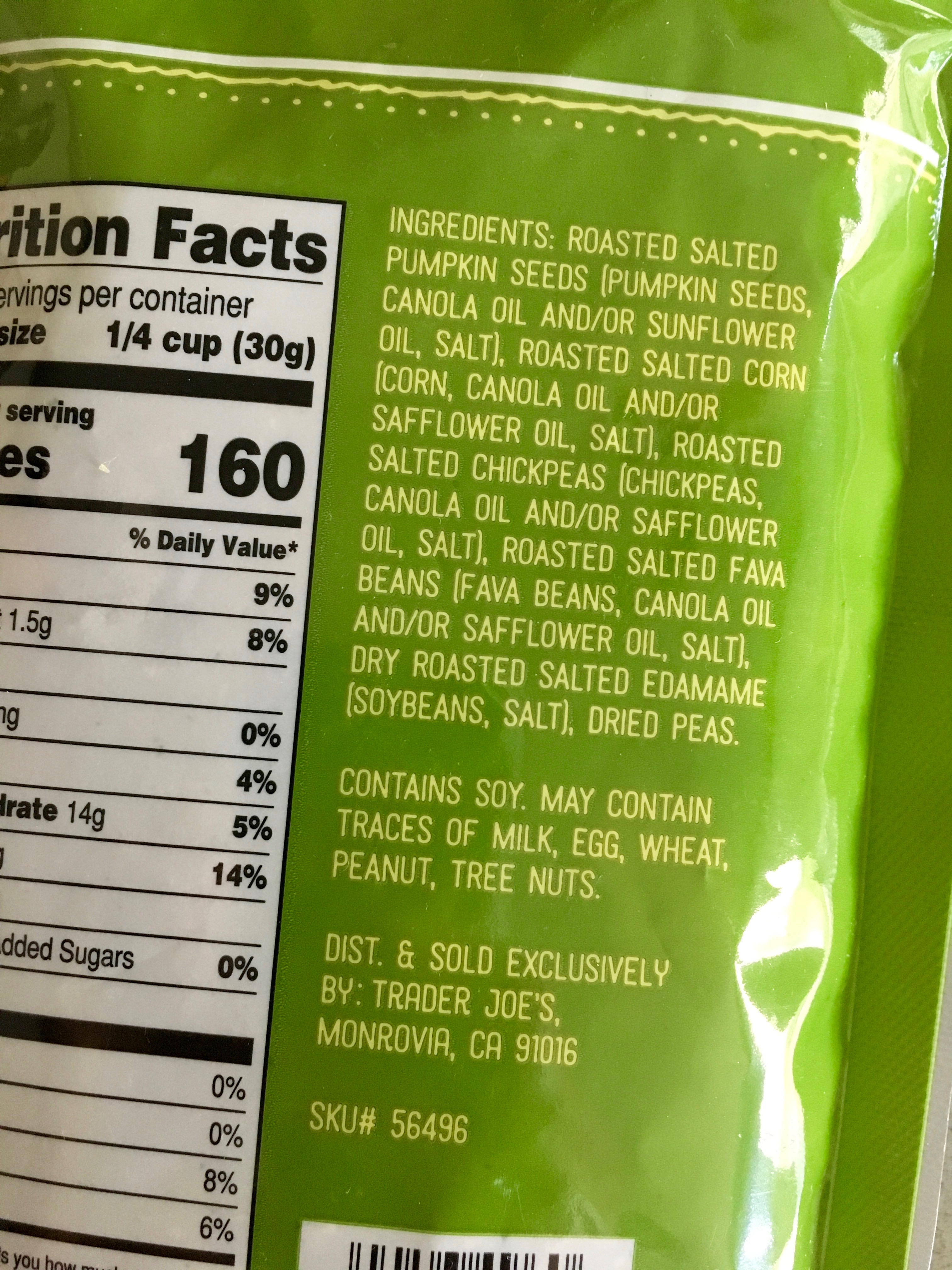 I brought this snack for them (he can have things that say "may contain traces of…" now!!!) but they weren't as into it as I thought they would be.  I was!
After school I fed them an early lunch and then we went to parent teacher conferences at P's school.  They had childcare for both kids while we were meeting with his teachers but you can probably guess how that went with V.  Sigh.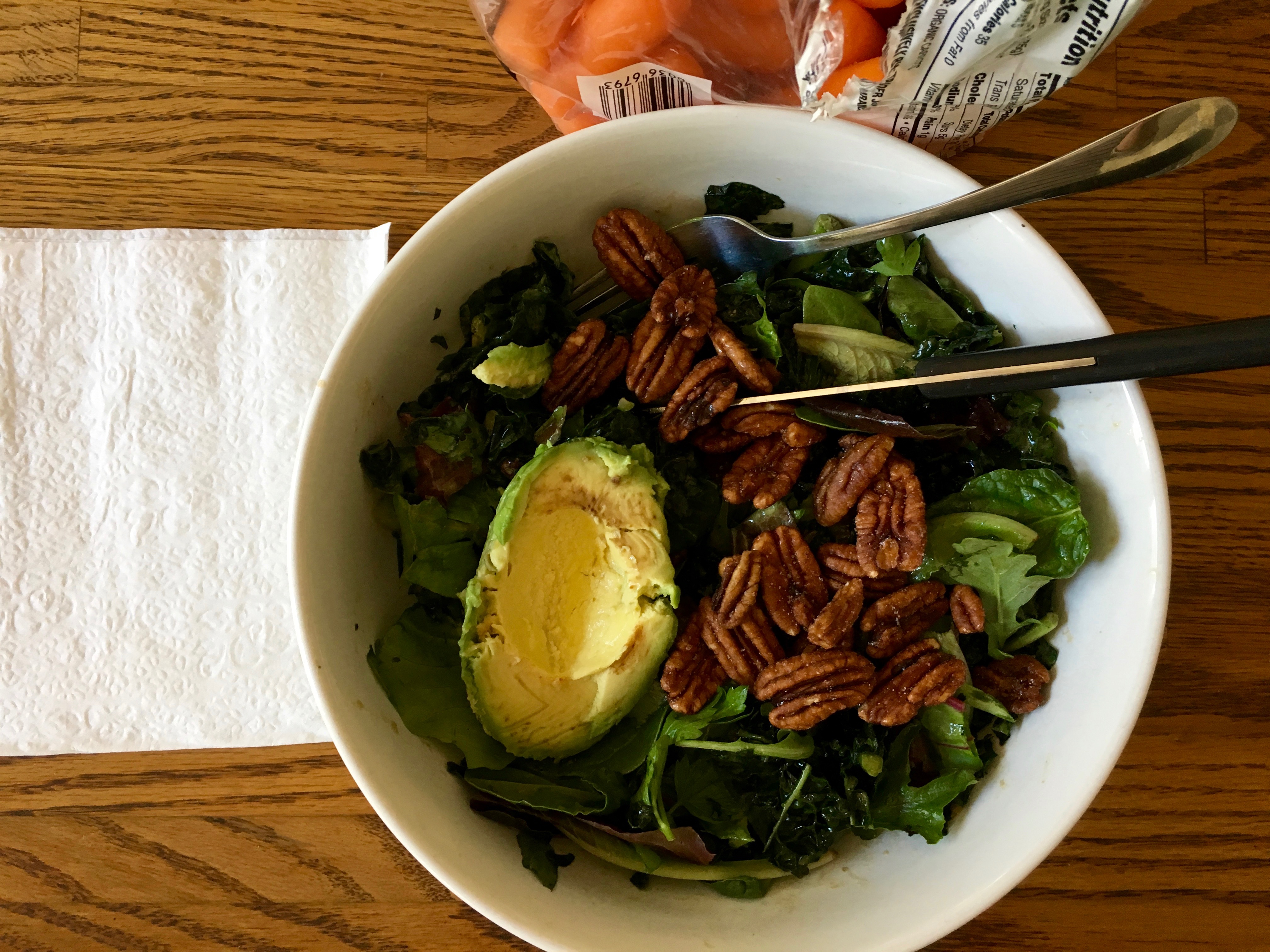 I ate once we got back. Kale and spring greens with home-made balsamic vinaigrette, candied pecans, and avo.  And the rest of the carrots.  And because that still wasn't enough…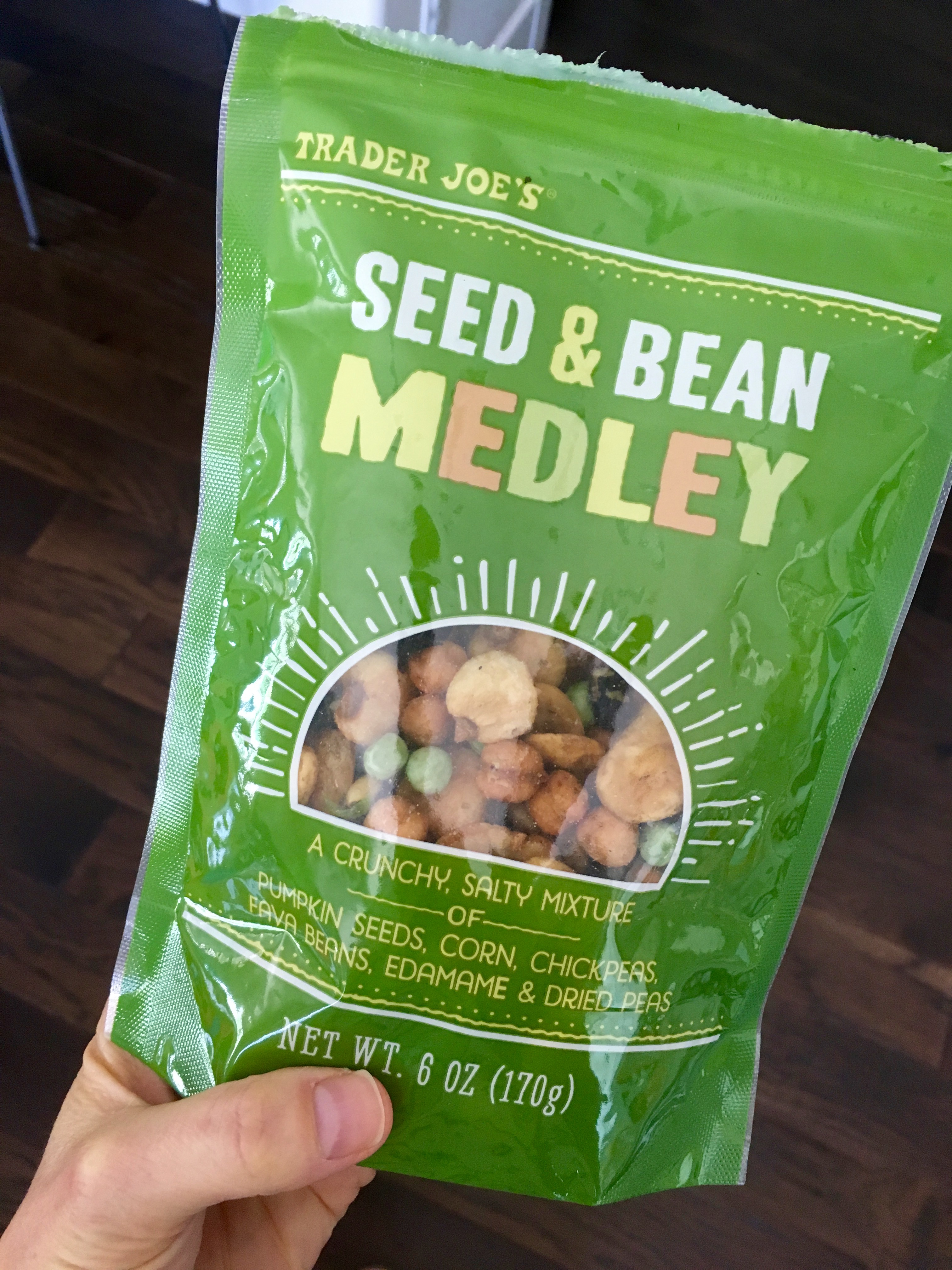 More of these addictive buggers.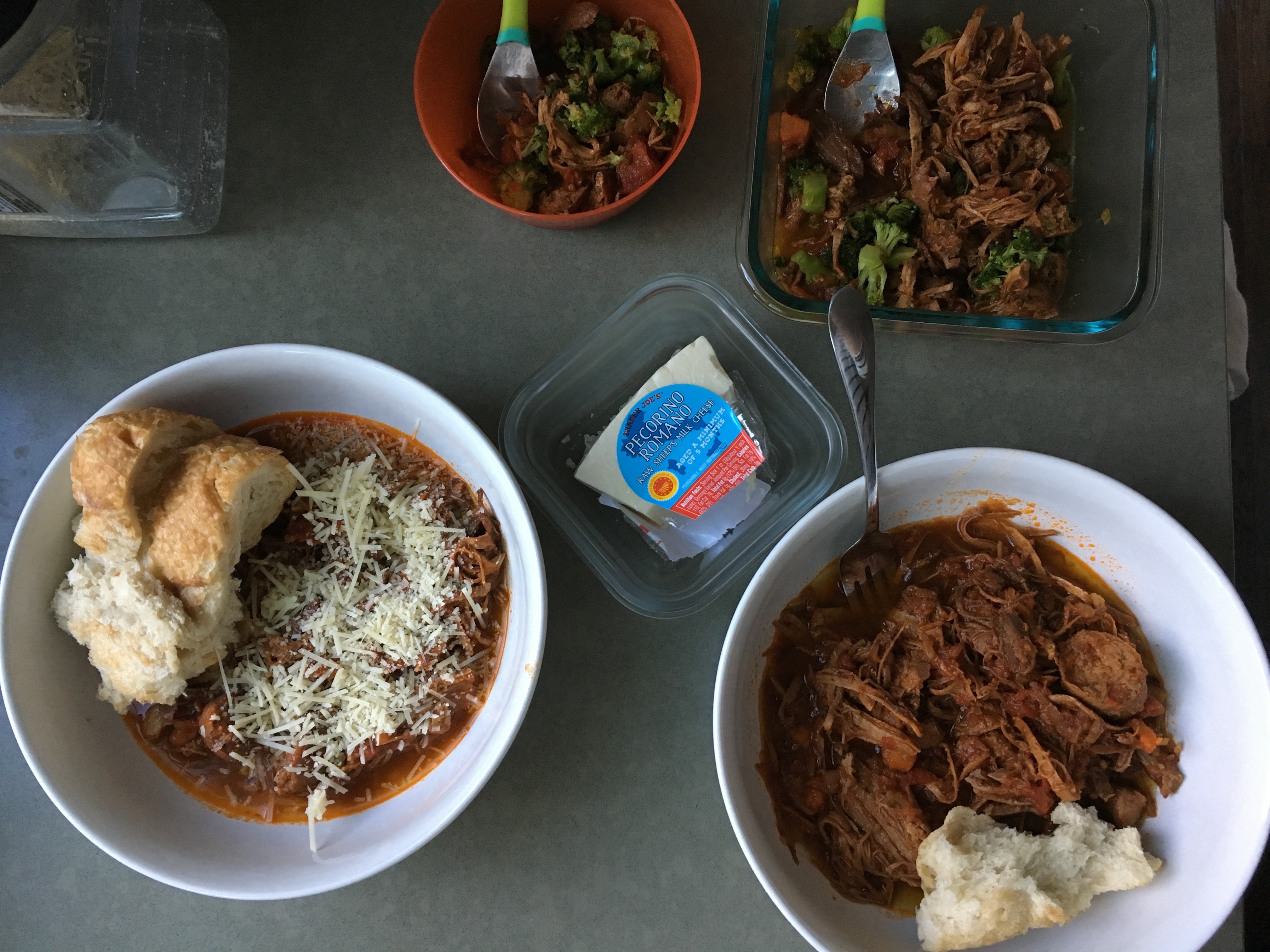 For dinner we had leftover Sunday gravy.  Only I completely de-paleo-ed it by serving it with bread and cheese. Kyle's got regular old cow parm, whereas mine had sheep pecorino romano.  The bread, which I couldn't pass up this time, was the leftovers we brought home from the weekend.  Lots of Buckhorn in our lives this week.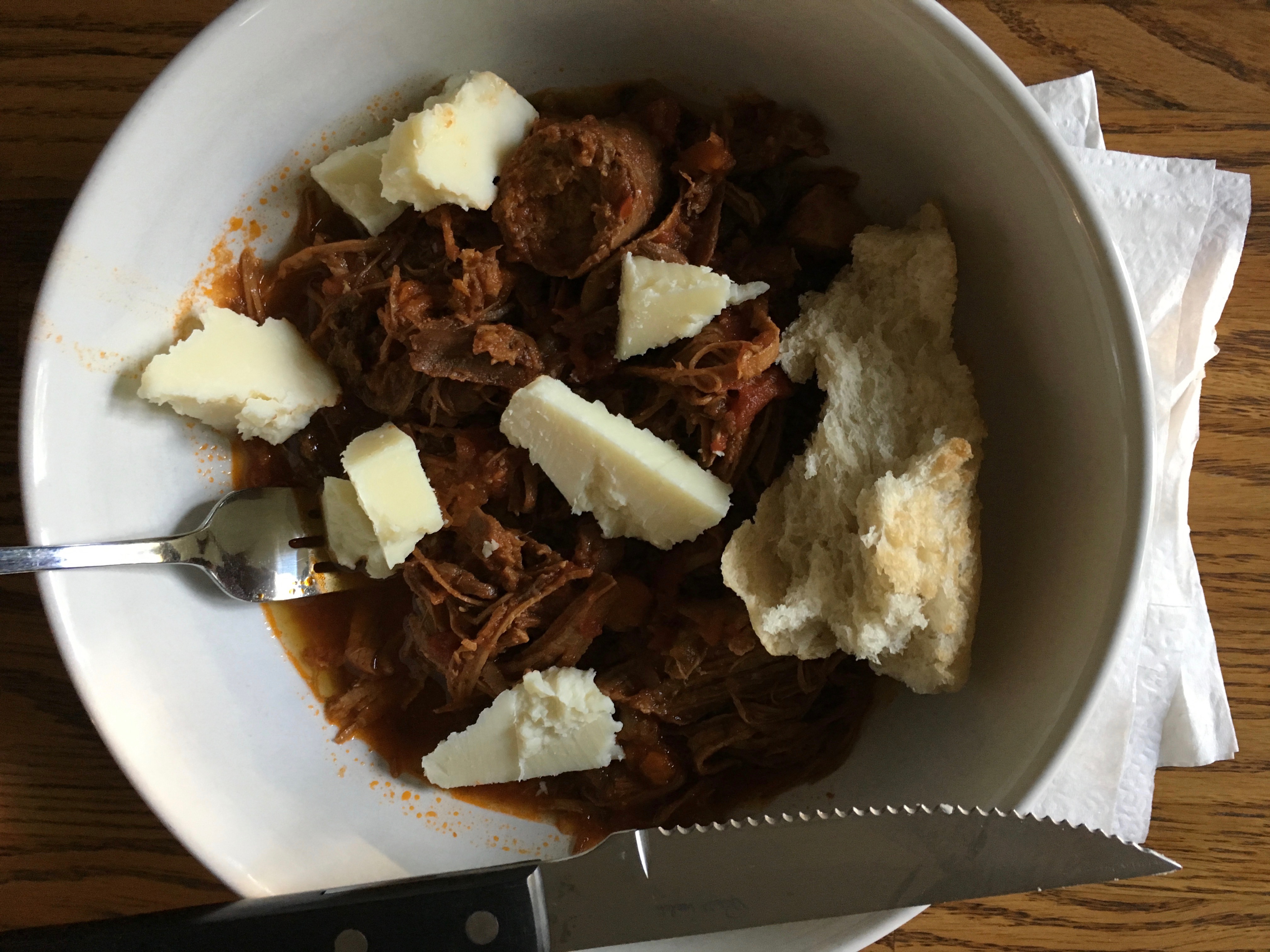 Just as good (even better!?) the second time around!  After that we loaded up for our weekly OIT trip…