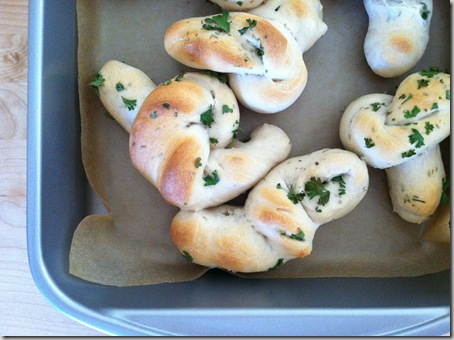 Rise. 
And shine.
After a few recent failures, it's such a relief to FINALLY have a success story with yeast dough.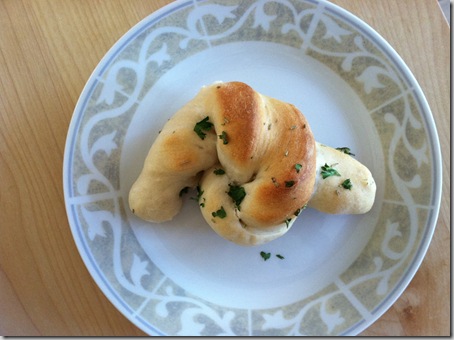 Up until this point, the only loaves that were both edible and risen were from my bread machine, which lead me to believe I was unable to knead on my own.
Hallelujah!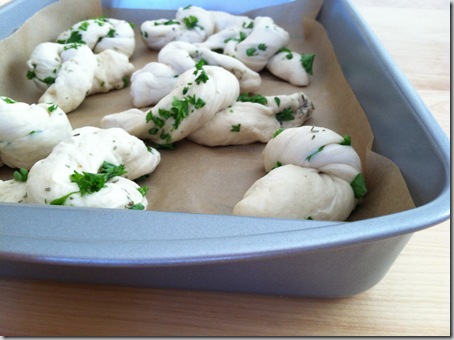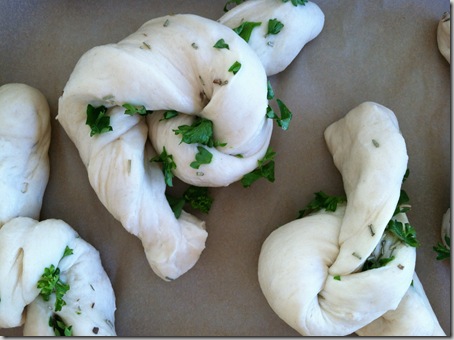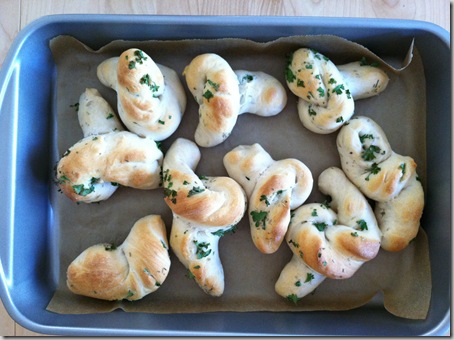 This dough is truly flexible and can be used for everything from bread twists, to soft pretzels, to pizza dough.
Basic Dough:
1 1/2 cup warm water
1 tbsp sugar
2 1/4 tsp active yeast (1 packet)
4 1/2 cup all purpose flour
2 tbsp oil
2 tsp salt
For herbed bread twists:
1/4 cup finely chopped herbs (I used parsley, rosemary, & thyme)
1 tsp course salt
1 tbsp oil
Directions: 
Add warm water, sugar and yeast to a big mixing bowl.
Let the yeast proof for a few minutes. 
Once it's frothy, add flour, salt, and oil. 
Take off your rings and get your hands dirty.  The shaggy dough will quickly form a pliable dough. 
Knead until you have cramps in your fingers.  Then knead some more. 
When you're certain your hands are suffering more than your arthritic 90 year old grandmother's grease the inside of the bowl (with oil or cooking spray) and leave the dough ball in it.
Keep in a warm area to rise for 2 hours.  [I put it next to the rice cooker that was on and releasing warm steam from the top]
Once the dough is double it's original size, punch it down and re-knead it into a ball for it's second rising.
At this point I covered it in saran wrap and put it in the fridge overnight for use the next day.  If you want to use it right away, let it rise again for at least an hour. 
Portion dough out and roll each in herb topping. You can knead it in a bit or not.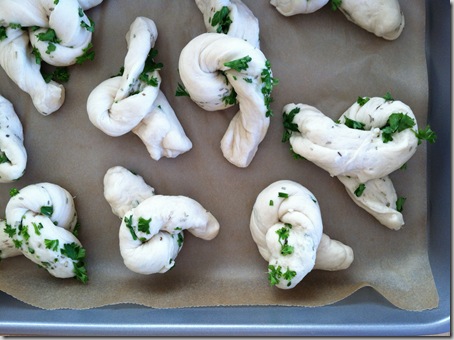 Form dough into knots or twists or whatever shape you want.  [Regardless of your skills in this step, they end up looking gorgeous after baking]
Place on parchment paper.
Brush oil on top [optional] and then sprinkle with coarse sea salt.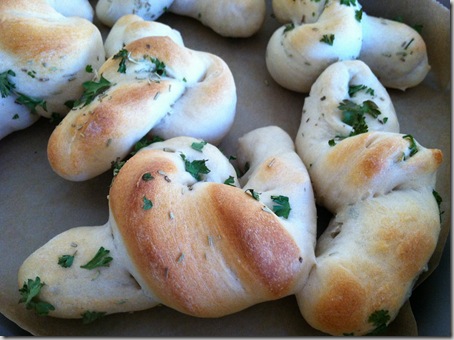 Bake for 15 minutes (or until golden brown on top) at 425 degrees.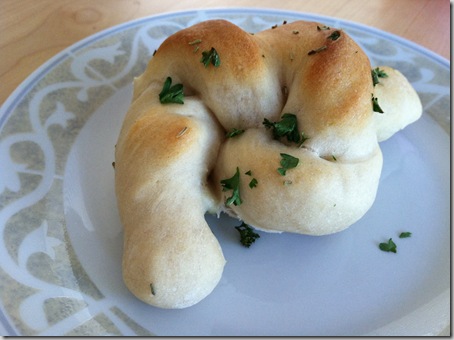 Using half the dough will yield approximately 9 bread twists.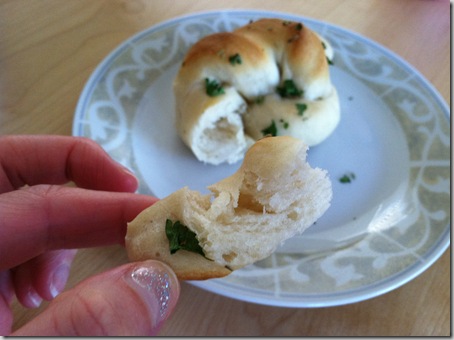 With Earth Balance melted on top…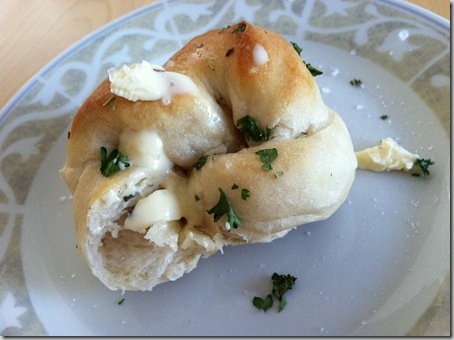 Perfect.
Enjoy with some fancy extra virgin olive oil or nothing at all.  
Try using infused oils in the dough.  Or some cheddar and garlic. 
Maybe you want parmesan melted on top.  Or you could go the sweet route with cinnamon and sugar.
The options are truly endless…Kyle has already requested cheesy garlic knots next.
Leftovers won't last long.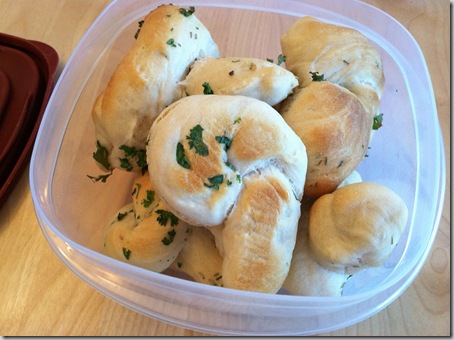 But there's still half the dough…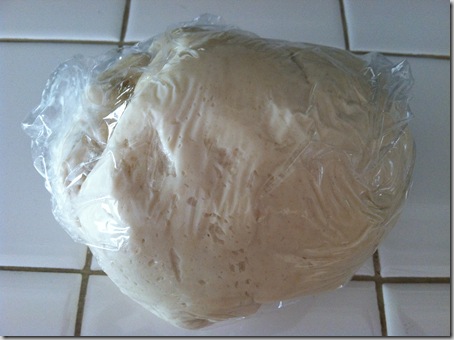 Waiting for my next baking project.  🙂
***Edited***  The remaining dough was used in making these pizzas.