Many of you have expressed interest in a post dedicated to how I prep for the week.  I have been reluctant to do this (read: lazy) because, quite frankly, it's a ton of work…taking pictures throughout the process would only add on extra time…and that's not even including the posting part. 
Today, however, I felt inspired.  Here's a brief look at my process of getting things organized. 
Goals:
This can seem overwhelming, but I promise once I get going, it's like a therapeutic routine for me.  Soothing almost.  Of course this isn't a strict outline, but it's pretty close to the same thing I do before each group of shifts. 
I generally try to make at least one grain in bulk (brown rice, quinoa, couscous, whatever).  I also like having tons of veggies prepped in any form, whether it's chopped bell peppers, sliced carrots and celery, roasted squash, or baked potatoes, I just want options that don't take any time to throw together for work or at the end of the day.  I always make sure I'm completely stoked in dried fruit (cranberries, raisins, dates, apricots) and raw nuts (almonds, cashews) for home-made trail mixes.  And oats, well, oats are a given. 
Ready?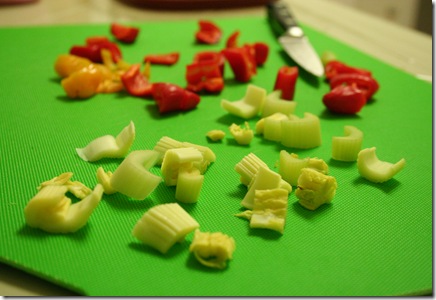 Celery & bell peppers (I buy those huge bags of Costco's mini bell peppers)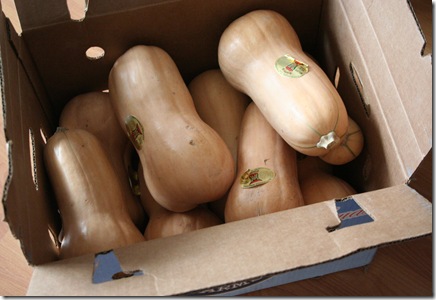 Still working my way through this box…slowly but surely.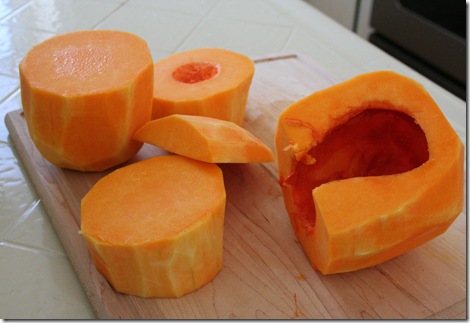 Round one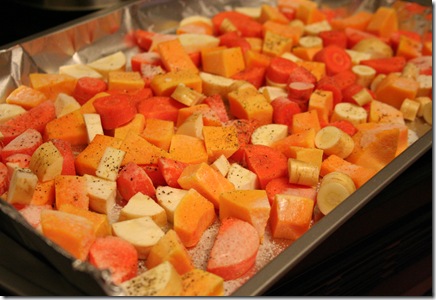 Parsnips, carrots, butternut squash
Round two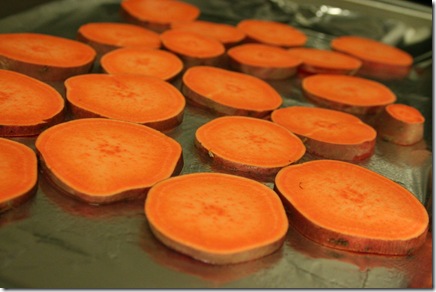 Sweet potato rounds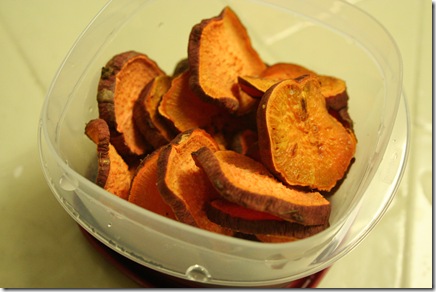 Turned into sweet potato "chips"
Round three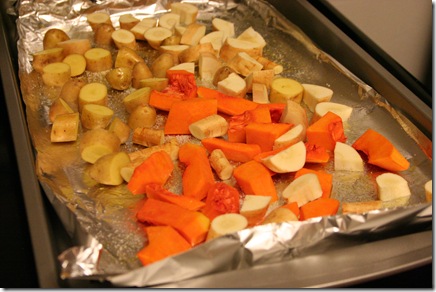 Parsnips, butternut squash, and fingerling potatoes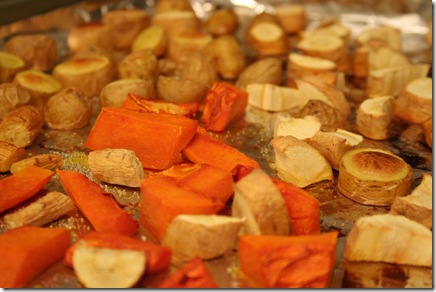 Bronzed to perfection
Next up…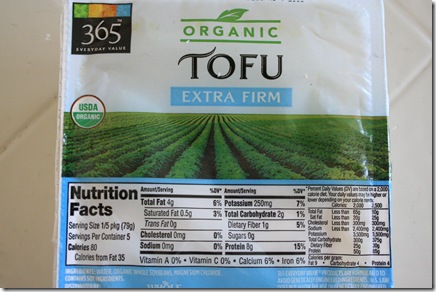 The 'fu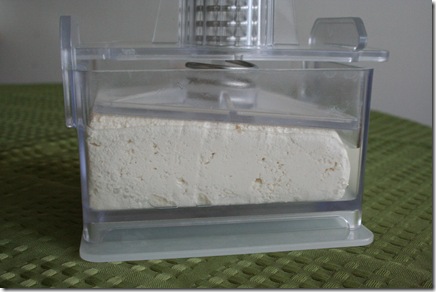 This block pressed as I did the other stuff (including eating lunch).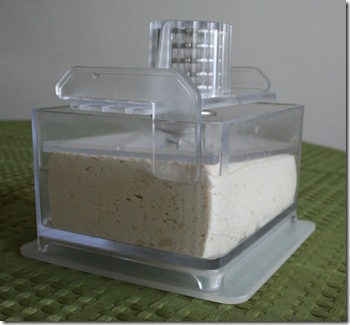 I used my tofu Xpress, but you could probably get by with the old fashioned towel/heavy book technique.
I have a few different ways I make tofu, but I pretty much go with a simple (neutral) recipe because that way I can use it in whatever dish I want throughout the week.
Sometimes I have specific recipes in mind and I'll get creative, but that's usually reserved for non-work days/nights.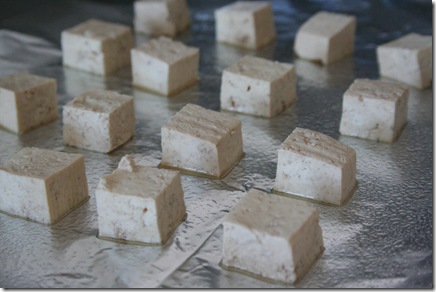 This week was an exception and I happened to make TWO different batches of tofu.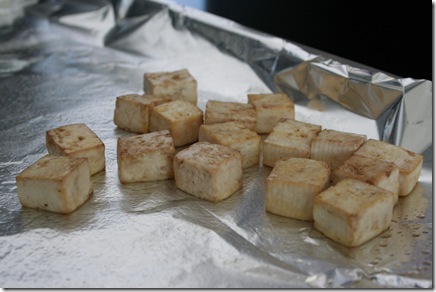 One with Bragg's and EVOO only (neutral).
And another with cornmeal and shredded coconut.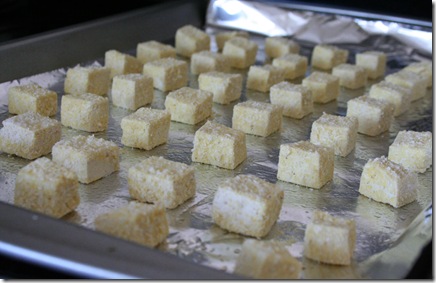 These required different cook times, so they were done separately.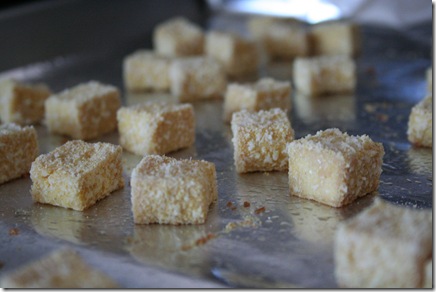 If you want a more detailed post about making/baking tofu gimme a holler, but for now I'll leave it at that.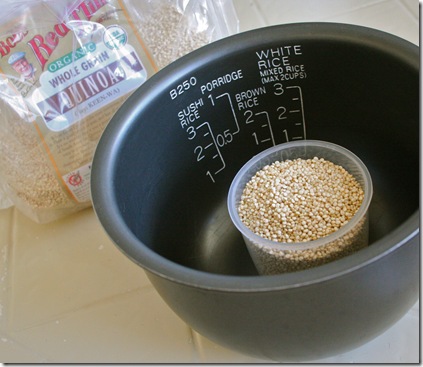 Meanwhile, I made quinoa with the help of the rice cooker.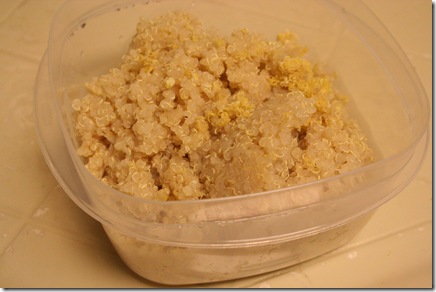 As for the miscellaneous…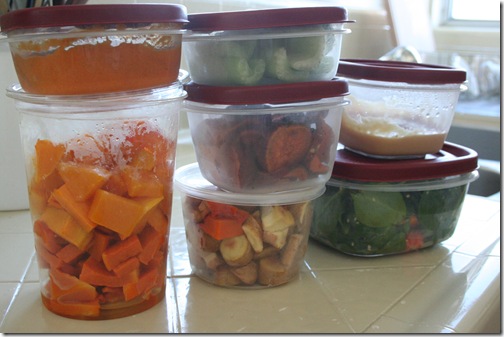 Home-made hummus (a given)
Butternut puree
Spinach/kale salad
Celery (prepped for an upcoming dish)
Roasted seeds (below)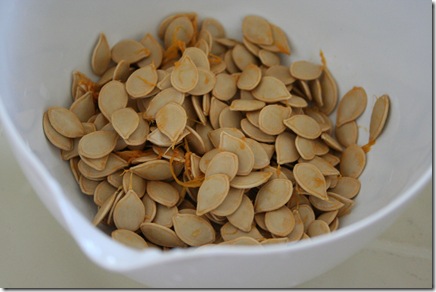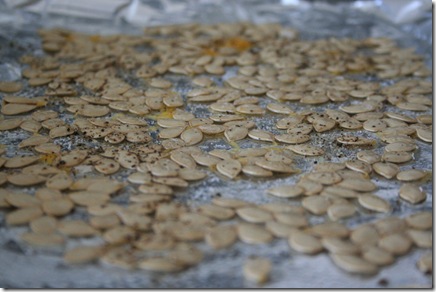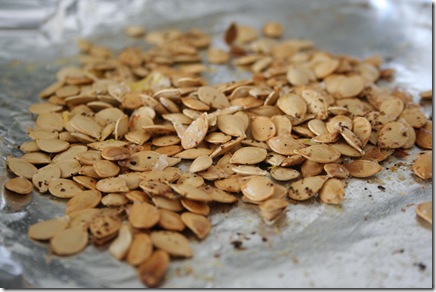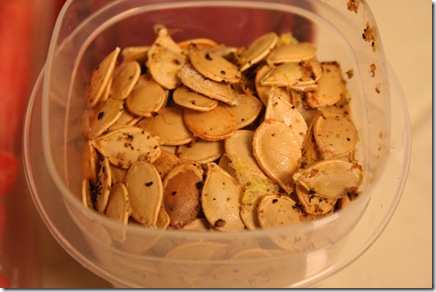 And last, but not least…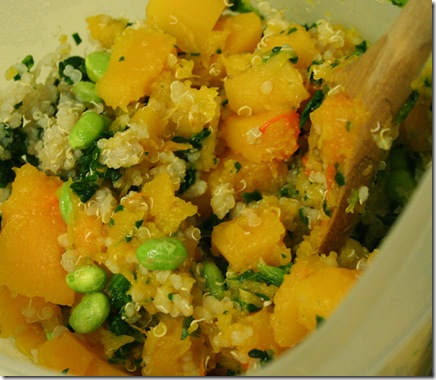 A future dish in the works.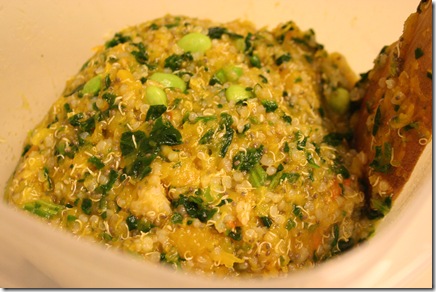 Any questions? 
Next tutorial will be on how to pack a non-boring lunch for work that will satisfy your taste buds and make your coworkers jealous.  Stay tuned 🙂
And now, if you'll excuse me, I must go pack my lunch for tomorrow. 
Hmmmm…What shall I make?