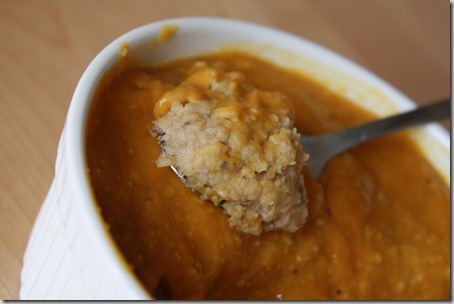 As far as I'm concerned, it's officially Fall.
And in the spirit of the season, pumpkin puree is back on the menu.  Remember this bread recipe?  Well, how about a FODMAPS friendly oat bake version?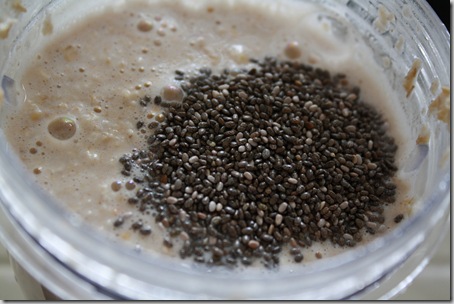 Pumpkin Banana Oat Bake (v, gf)
oats
water
cinnamon
coconut
chia seeds
I didn't really measure the ingredients, just pulsed them in the magic bullet and gave the chia seeds some time to gel.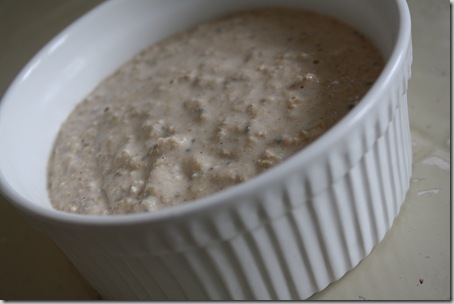 While the oat mix cooked in the microwave (I put it for 1.5 minutes because I was too lazy to wait for it to cook in the oven), I blended 1/2 a banana, a few scoops of pumpkin puree and a few drops of NuNaturals liquid stevia to add on top. 
Baby food for grown ups.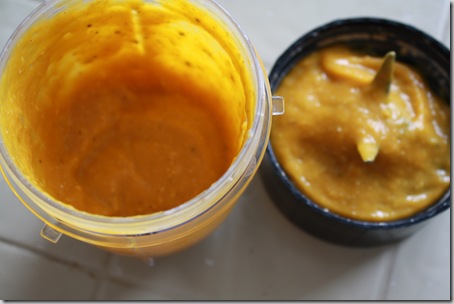 I poured the banana/pumpkin mix on top of the partially cooked oat bake and microwaved it for an additional 1.5 minutes.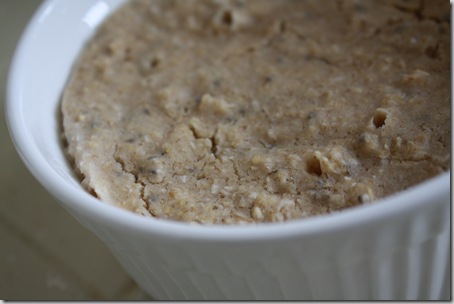 Pre-topping (above) and post-topping (below).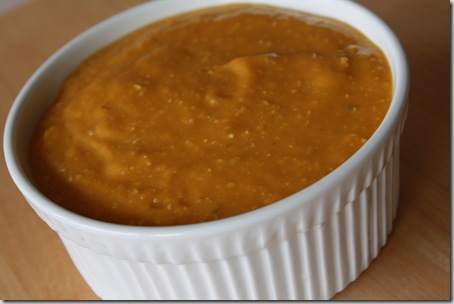 Th-th-th-that's all folks.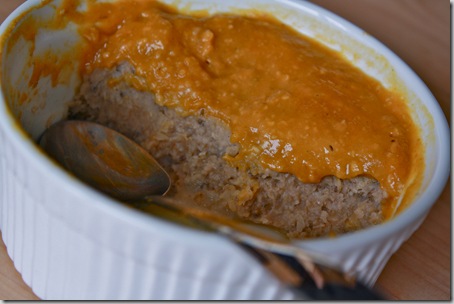 It was kinda like a hearty cake with a sweet frosting on top…disguised as a healthy breakfast dish.  Fall in a bowl.