I never thought an Asian inspired spring roll could taste so authentically Italian.  It seems weird, right?  But all it took was one bite and I knew I had made something particolarmente delizioso.  [fyi, that's Italian for effing delish]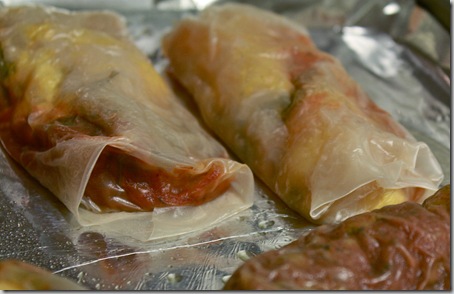 Don't judge these guys by their appearance.  I'm not exactly proficient in rolling spring wrappers.  As far as flavor goes though, these are dead on.  I promise. 
Lasagna rolls (v, gf)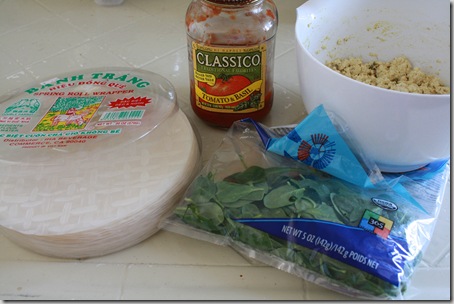 Ingredients:
rice wrappers (I double wrapped them, so make sure you have double the amount you want to make)
tomato sauce
spinach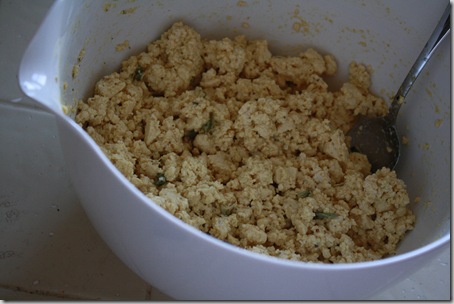 I used the Whole Foods recipe linked above with some alterations and it was SO good.  I was blown away at how unbelievable it was.  Even Kyle was shocked when I told him it was tofu.  If you make the tofu ricotta and abandon the rest of the recipe I don't blame you.  My changes to the original recipe are noted below.
1 (14-ounce) block extra firm tofu, drained and crumbled
1 1/2 tablespoons tahini
2 cloves garlic, finely chopped 1 tsp garlic gold nuggets
3 tablespoons 1/3 cup nutritional yeast
pinch of freshly ground nutmeg
1 1/2 teaspoons mellow white miso (I used red miso)
1 tablespoon lemon juice
1/4 teaspoon ground black pepper
2 tablespoons finely chopped shallot 1 tsp onion powder
2 tablespoons chopped fresh parsley fresh basil (plus 1 tsp dried parsley)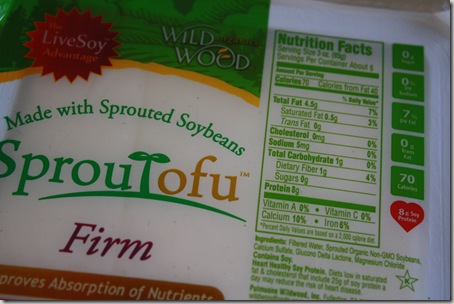 I drained the tofu, added the rest of the ingredients and then mashed away until the texture was crumbly like ricotta and everything was uniformly mixed.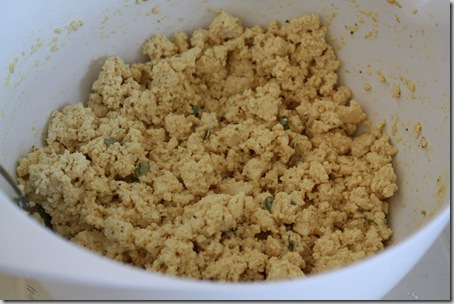 Naturally I did some sampling.  Wow.  So good. 
Once the "cheese" was ready, I pre-heated the oven to 350, and set up my spring roll station.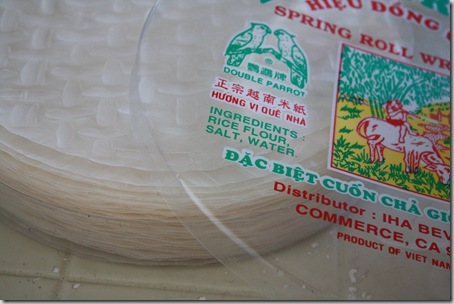 You can get rice wrappers for cheap at any Asian market.  Generic grocery stores also carry them (check the cultural/international foods aisles).
To soften the wrapper, dip it into a big bowl of water or hold it under a faucet until it's adequately dampened.  It will continue to soften up (and quickly), so there's no need to get it drenched.  You can put two down at once, or roll one up and then double it up after.  Your call.  I tried both ways and found that I preferred starting with two rice rolls on the plate.  After I rolled up the first one, I secured it by encasing it in the second wrapper. 
Like a lasagna, you just layer the tomato sauce, spinach, and cheese.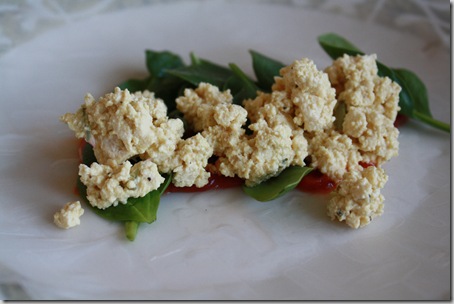 Then you're ready to wrap and roll.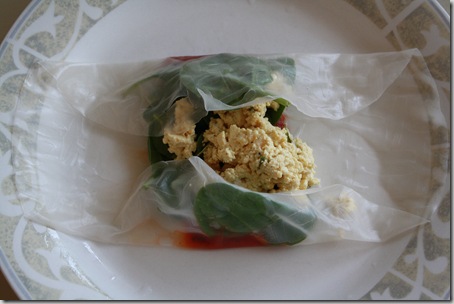 The rice paper is a bit sticky, but it's also pretty forgiving.  In other words, you can fix almost anything (including minor tears in the wrappers), especially if you are using a second one to secure the first.
I made 9 rolls (at which point I ran out of tomato sauce), placing them on a foiled and greased* sheet.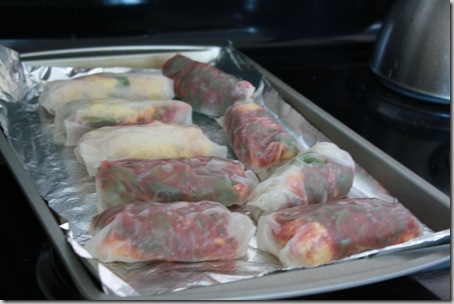 As you can probably see, I got better as I went along.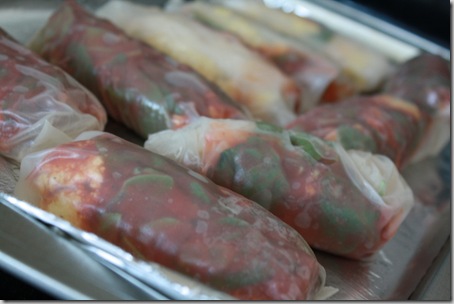 *Make sure you have greased the pan/foil before you put them down because if you don't the rolls will stick (and removing them after they have baked could cause them to rip). 
I baked them at 350 for 20 minutes, then let them cool (while I went on a run).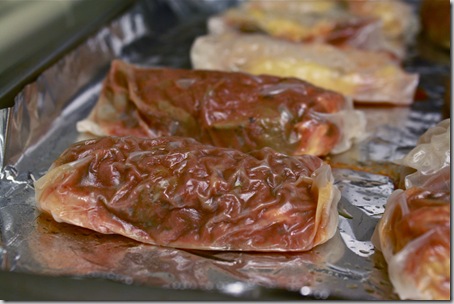 I could hardly wait to dig in – they smelled so good and I already knew the tofu ricotta was perfection.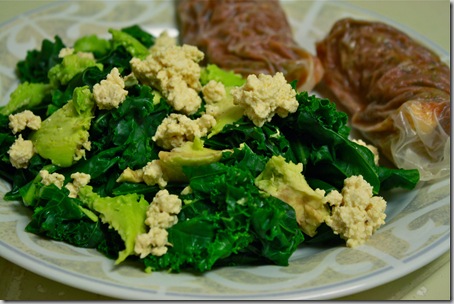 I started with two rolls, and added some of the extra ricotta to a kale and avocado salad.
Truthfully, these tasted Exactly. Like. Lasagna.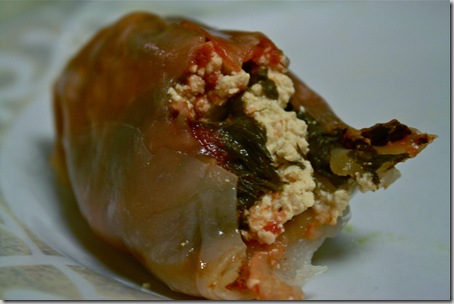 Kyle was equally thrilled, if not more, by how precisely these replicated his favorite Italian dish.  My taste buds' flavor bar was just raised pretty damn high.