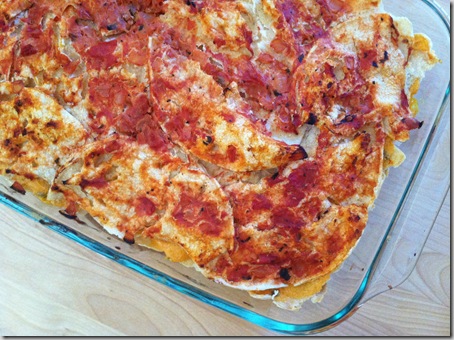 This dish has the essence of a layered Mexican dip with the meal-like heartiness of a casserole.  It's awesome.  And not remotely complicated to make assemble.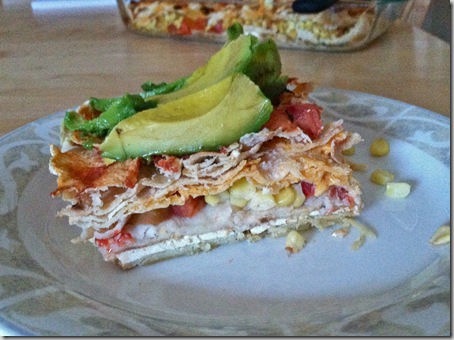 Hooray!  I did something productive in the kitchen! 
Mexican Layered Casserole [vegan, gluten free]
Ingredients:
corn tortillas (check ingredients, some do contain wheat)
extra firm tofu
tomatoes
corn
salsa
paprika
cayenne pepper
chili powder
cumin
Directions:
Coat bottom of a large (9×11) casserole dish with olive oil.  Layer pieces of tortilla.  Add thinly sliced (drained) tofu.  Sprinkle seasonings on top.  Layer tortillas.  Layer corn and diced tomatoes (I used 4 tomatoes and ~1/2 cup frozen corn – which I didn't thaw first).  Layer tortillas.  Layer teese cheese sauce.  Layer tortillas.  Pour copious amounts of salsa over the top of the whole casserole (extra liquid will be absorbed by the tortillas so don't skimp).
If you're more of a visual person, see the following photo play by play.
See?  Just layering.  No wrong way to do it.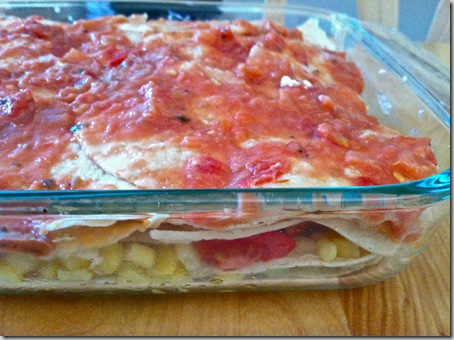 I added way more salsa after this pic.  My tomato cravings seem to have resurfaced.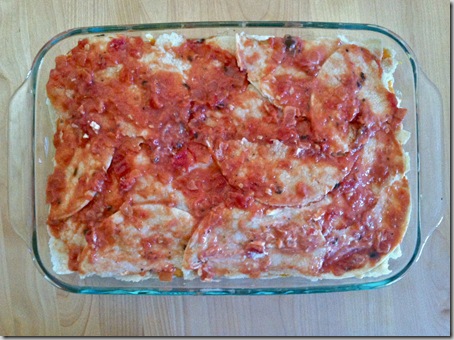 Bake for 35 minutes at 375 degrees.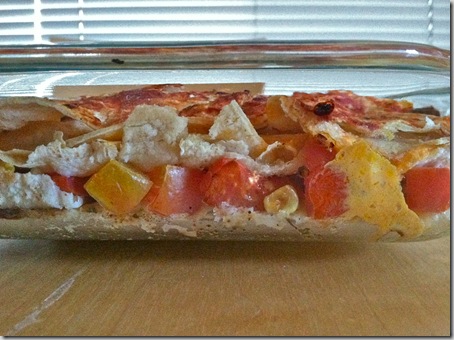 Smelled like nachos.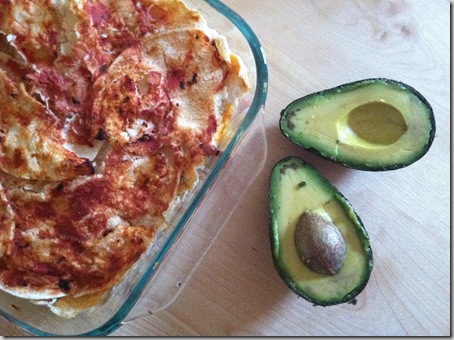 Top layer is optional but highly recommended.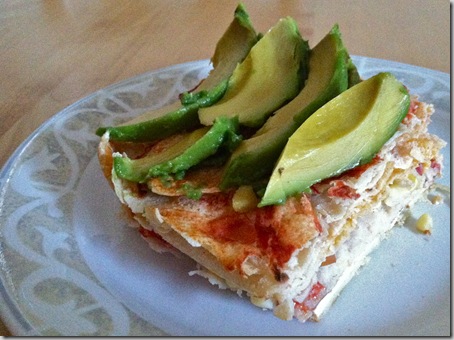 Okay, the avocado isn't optional.  I'll judge you if you skip it.  The optional part is the vegan sour cream.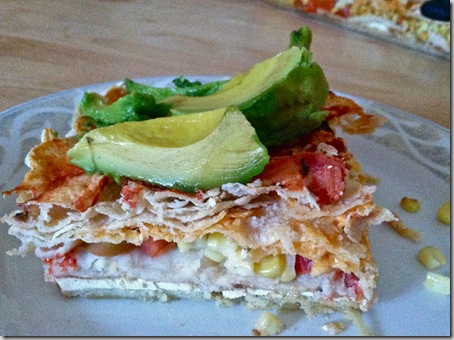 So good.  Make this!