If you have good ingredients in a salad, you don't even need dressing.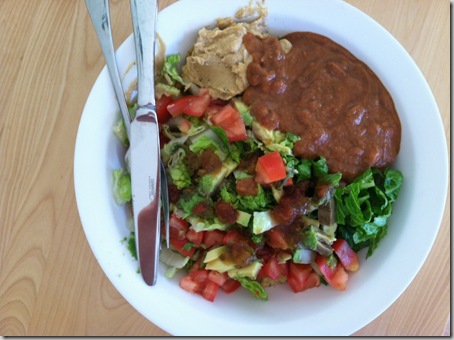 Bottom layer: tortilla chips (if you can find flavored ones, do it)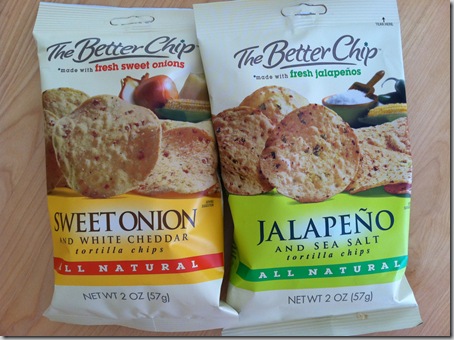 The Better Chip makes four different flavored tortilla chips that are gluten free and non GMO.  My favorite is the red pepper & salsa fresca – it tastes spicy and salty and fresh – so good!  Kyle loves the sweet onion (it has white cheddar so it's not lactose free). 
Middle layers: veggies (romaine lettuce, tomatoes, corn, avocado)
The avocado is key in this layer, so don't skimp. 
Top layer: protein (beans & hummus)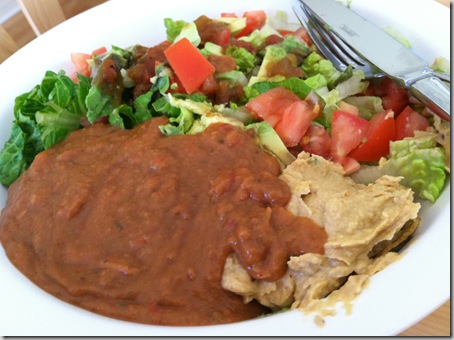 The kind of hummus you use is up to you – roasted red pepper or garlic will be great, but plain is still totally acceptable. 
I happened to have Sabra's SOUTHWEST garden hummus on hand, which added the perfect flavor profile to the Tex-Mex salad.  Win! 
I also heated the vegetarian refried beans on the stove top so they were more liquidy and coated the salad perfectly when tossed, but black beans, or cold pinto beans will be great too.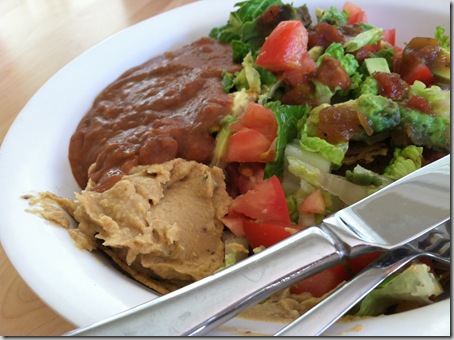 Optional toppings: salsa, cheese, cilantro to garnish
Enjoy!