You can thank T.J. for this post. He convinced me to blog. [Ok not really, I have been waiting to share this recipe when I had some free time. But if you are reading this Alexandria, you have one awesome man.]
So.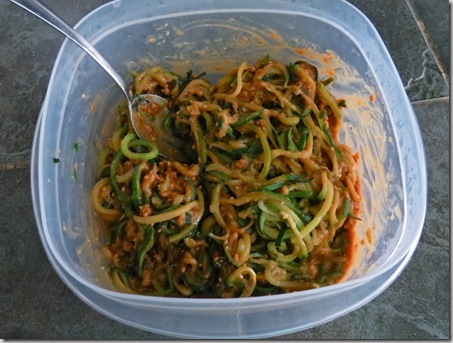 It may not look like much but it was a life saver the other week when I was swamped in the ICU and had 2 seconds to inhale lunch. I'm not even exaggerating. Because I use my breaks to pump or nurse, eating is hard to fit in. But of course I do it. [Hello?! Maintaining this milk supply is my pride and joy.]
Kyle brings P to see me on my lunch. If he didn't I wouldn't see my baby boy all day and that's just unacceptable (he wakes up after I leave for work and goes to bed before I get home). In addition to giving me something to look forward to mid-shift, it's actually easier for both me and Kyle in terms of feeding him. We live <10 minutes from the hospital and so rather than me pump and Kyle thaw/heat/bottle feed at home, we just cut out the middle man device. We only have another few shifts and then I'll be on nights, which will be a million times easier for us all. In the meantime, I pump before I go to work, twice (in the AM and the PM) of my 12 hour shift, and again after I get home from my shift. [Plus the nursing on my lunches.]
The staff is awesome and supportive but it's still difficult given the nature of my job. I don't know how working moms handle pumping in other fields of work but as an ICU nurse I'm finding it to be a tricky thing.
Like the shift that I brought this zucchini noodle lunch, for instance.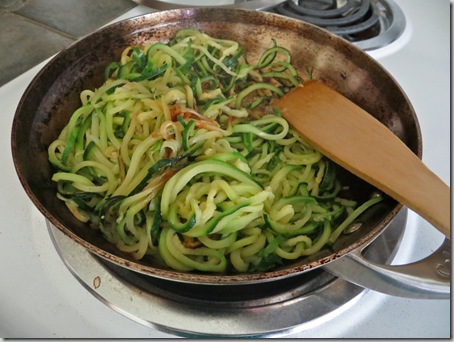 I didn't actually ever get a chance to pump in the afternoon because there just wasn't time. I was super busy and I completely forgot about it, until my shift ended and I had a second to think and I realized my boobs were crazy huge. Well duh, I had milk from noon on all stored up…
[How amazing is this post for the dudes reading. All 2 of you. Sorry for the boob talk.]
I also didn't have any time to grab an afternoon snack. You all know what my lunches look like. I eat lots, especially when I work. LOTS.
Long story short, this meal was perfect. It wasn't heavy or anything, but totally held my crazy nursing appetite off from noon to 8:30 pm. [I got home late because my shift was loco.]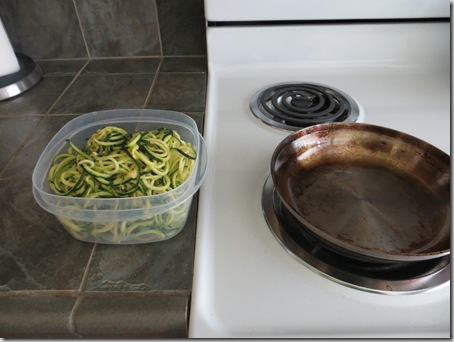 Now let's discuss this zucchini noodle business, okay?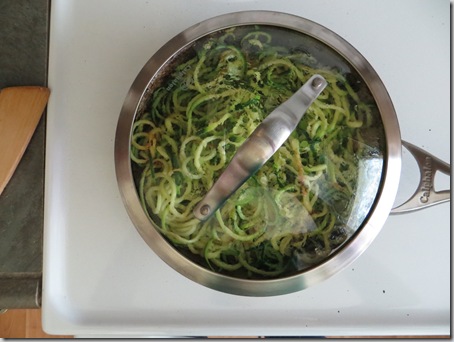 I tried the raw form and while it was okay with lots of sauce and stuff, it wasn't ever something I fell head over heels for. I liked the fun shape of the noodles part. That was cool. It was the raw thing that didn't jive with me.
Well here's a novel idea. How about cooking the noodles!?! Duh. I have no clue why this didn't occur to me sooner, but at least my brain finally caught on. So I sautéed them in sesame oil and that's where the magic happened.
Well, this thai-asian-esque sauce helped too. Peanut butter always helps, am I right?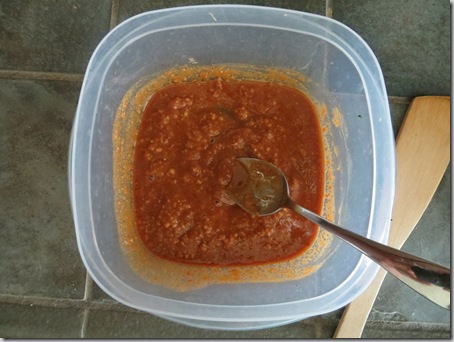 Thai Peanut Zucchini Noodle Fry
Ingredients:
3-4 tbsp peanut butter
2 tbsp tamari (or soy sauce if you're not wheat sensitive)
1 tbsp rice vinegar
1 tbsp sesame oil
2 tsp maple syrup
3 small zucchinis, spiralized or cut like noodles
Directions:
Spiralize noodles. Add to pan with sesame oil. Cover with a lid and let them sizzle. [I left the lid on so they would cook with the steam and that way I'd disturb them as infrequently as possible, thereby letting them brown in the hot pan.]
Meanwhile, combine the rest of the ingredients together for the sauce. [I used fresh grind peanut butter from the co-op so it had no salt or sugar added. If you use a nut butter with salt or sugar added, you may consider adjusting the tamari or maple syrup. Or not.]
Once noodles have cooked all the way, toss with the sauce. Eat hot or cold.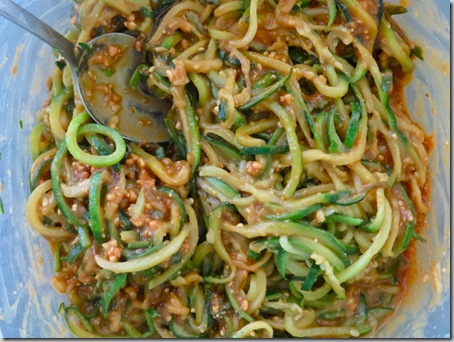 Mine were chilled and then I veg-ed them out even more by adding spinach and salted peanuts. Then at work I shook it all up in the tupperware so I had a monster mash of greenery with a lovely peanutty soy sauce.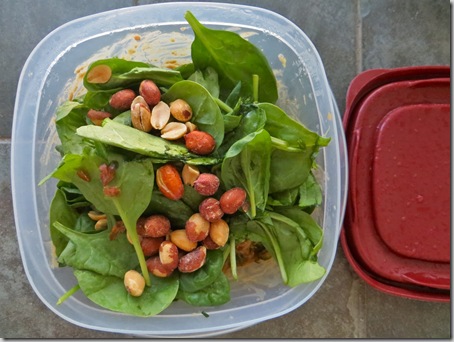 It's hard to believe something so healthy can taste sooooo good.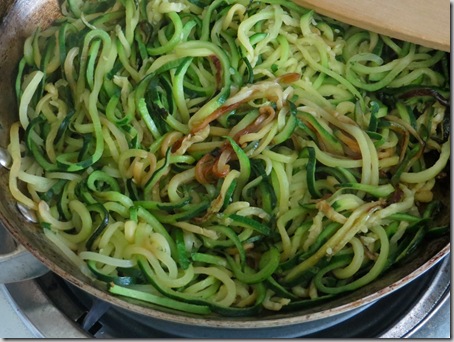 I'm in love with zucchini season now. Farmer's markets watch yourselves!
Notes:
Any nut butter will work – sunbutter, almond butter, etc.
If you're sensitive to zucchini, try spiralizing carrots! Or any veggies really.