Once in a while I get really into citrus.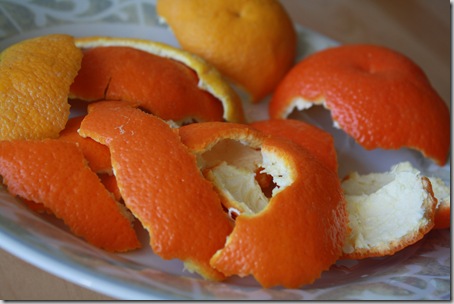 You know where this is going right?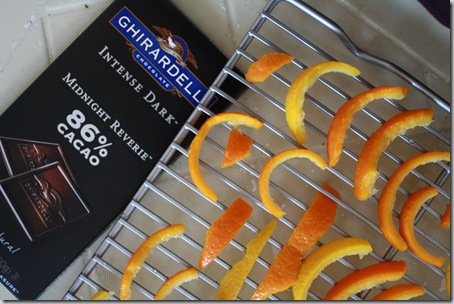 Yeah buddy!
Composting your peels is great, but here's an even better way to use them…
Orangettes (v, gf)
Ingredients:
orange/tangelo peels (1 orange & 1 tangelo)
dark chocolate (Ghirardelli's Intense Dark Midnight Reverie 86% cacao)
1 tbsp sugar (NuNatural's NuStevia pure extract)
Directions:
Peel your orange/tangelo.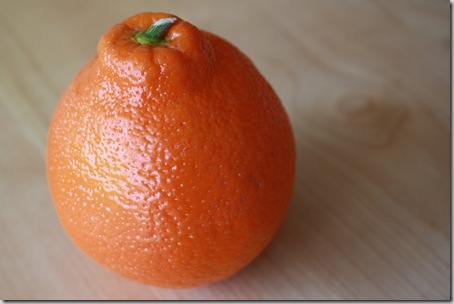 *In case you're not familiar with the tangelo, it's a hybrid of a tangerine and a pomelo (or a grapefruit).  They have a tangerine taste, but are very juicy.  Tangelos also tend to have looser skin and are thus easier to peel than oranges.  They are easily distinguished from oranges by a characteristic "nose" at the top of the fruit (see above).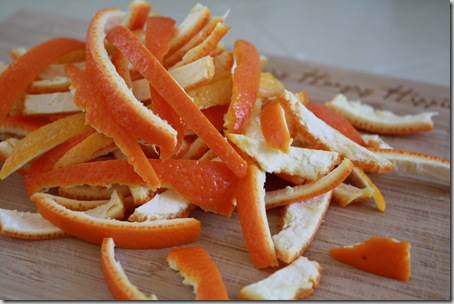 Once you've peeled them, thoroughly remove all the white pulp and slice them into thin strips.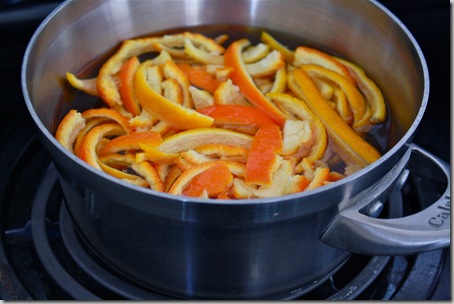 Boil them in water for 10 minutes, drain, and add cold water.  Repeat this boil and blanch method for a total of 3 times.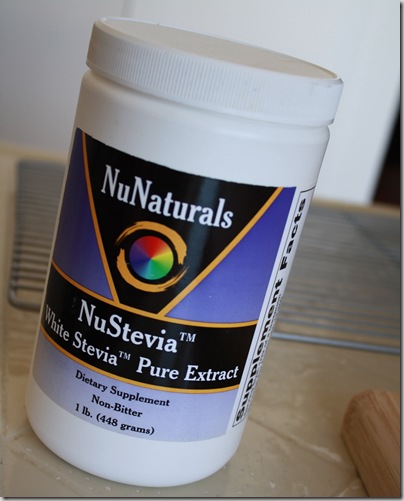 Finally simmer the peels in sugar water for ~45 minutes (or until the peels look transparent).  I used NuNaturals' stevia rather than sugar, which worked well because the sweet flavor cut through any remaining acidity from the citrus.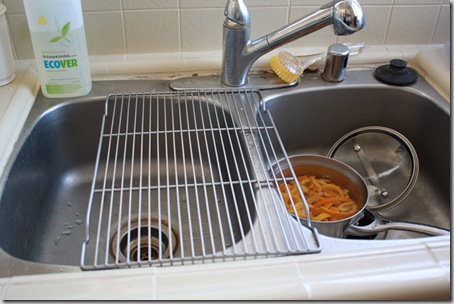 This isn't exactly a professional chef setup, but you do what you can do, right?  I thought I was pretty clever for managing to balance my baking cooling rack in the sink – allowing the peels to drip without dirtying the counter as they dried out.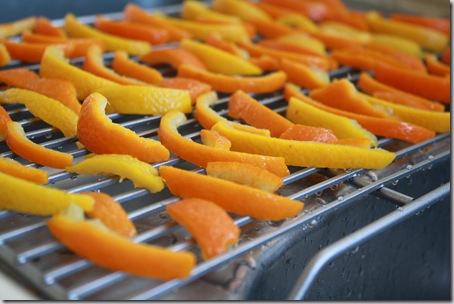 They took a fairly long time to dry, but eventually (a few hours later) they were ready for the chocolate. 
I melted two squares and then things got very messy…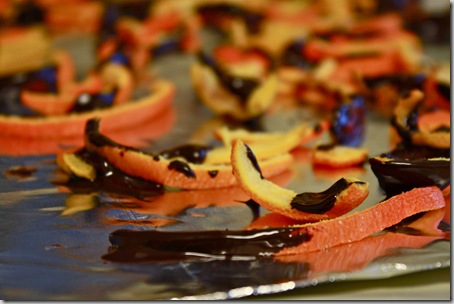 I am sure there's some really fancy shmancy tool just for glazing chocolate on orange peels…but let's be real, I used a wine bottle as a rolling pin this past weekend…clearly this was a make-it-work kind of project.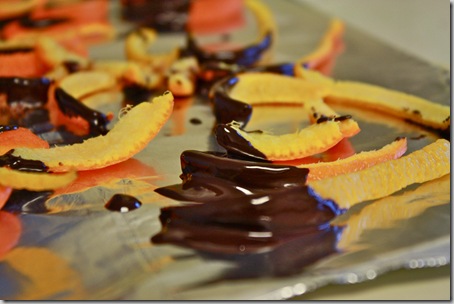 For the record, I am totally ok with kicking excess chocolate off my fingers.
After dipping each peel piece into the melted chocolate, I set it on tin foil and then put it in the fridge to set.  Yum!  Way better than compost, that's for sure 🙂