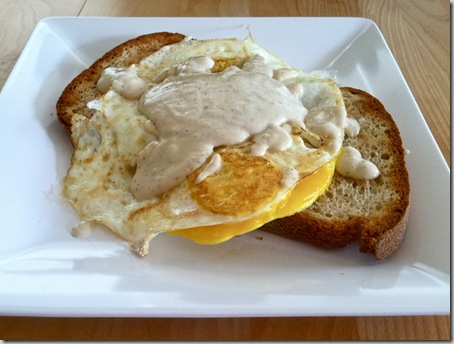 What. A. Breakfast.  You've seen this before here.  I live and die by this sauce.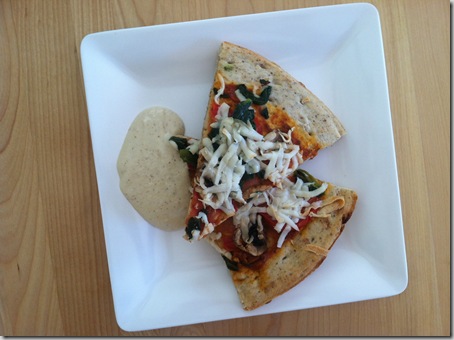 I had it with leftover pizza.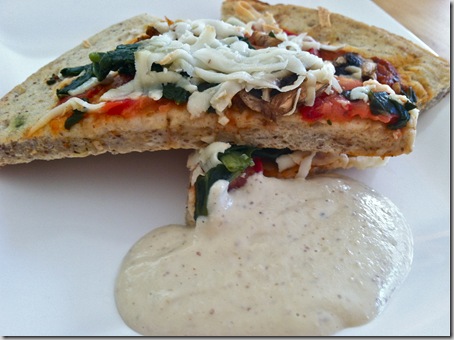 Some dip pizza in ranch dressing…I go for creamy cashew dijon sauce.
I was planning on grocery shopping in the afternoon, but the weather was too nice to ignore.  You see, every once in a while, the coastal fog cooperates and I get gorgeousness on my days off. 
Which means, beach time!
Don't let the running shoes deceive you.  This was a leisurely walk.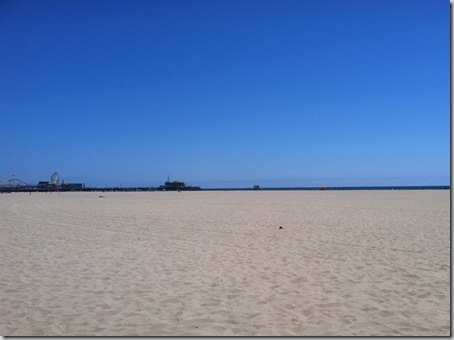 For a July week day, the pier and the beach were pretty empty.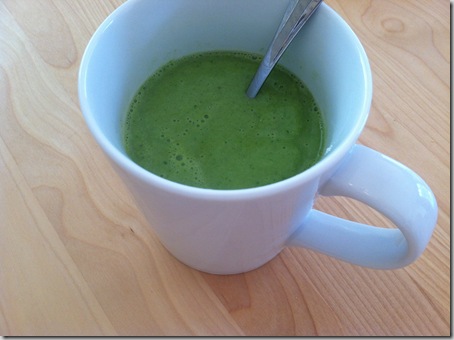 I made a green monster with spinach, frozen bananas, almond milk, and ice when I got home.  The above is the first half.
And then I got to work on dinner.
My girlies were coming over and I decided it was the perfect time to make Emily's recipe that had been starred in my reader.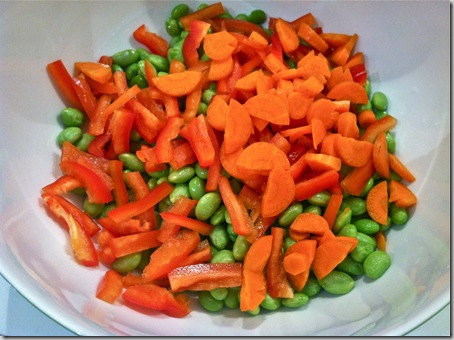 Cold noodle salads are such perfect summer meals.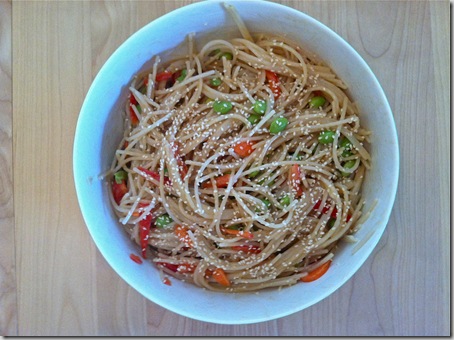 Of course I made a few changes…
Instead of soba, I used rice noodles.  And I added carrots.  And instead of Emily's sauce, I made my own (it's the sweet orange maple one from my cookbook plus lots of tahini).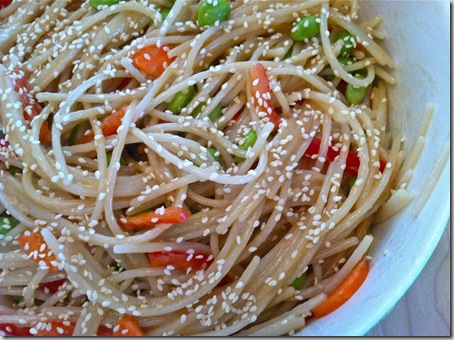 Here's my recipe for those who haven't purchased the cookbook.
2 tbsp sesame oil
1/4 cup orange juice
2 tbsp maple syrup
1 tbsp rice vinegar
1 tbsp tamari
(optional) 1 tsp fresh ginger, grated
I doubled this and added about 3 tbsp tahini to it for the pasta.  Then I topped it in 1-2 tsp sesame seeds.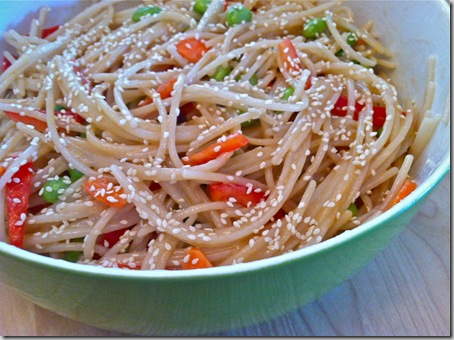 I should have cooked the noodles in a bigger pot because they stuck together (since I used the entire 16 oz. bag).  Oh well.  Still tasted good.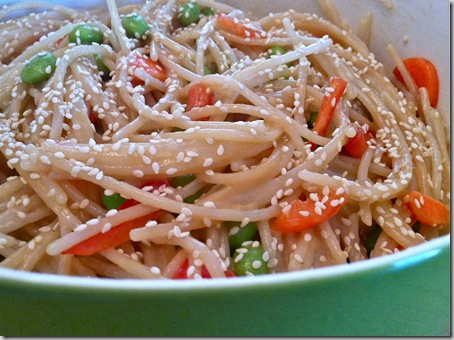 Yummm.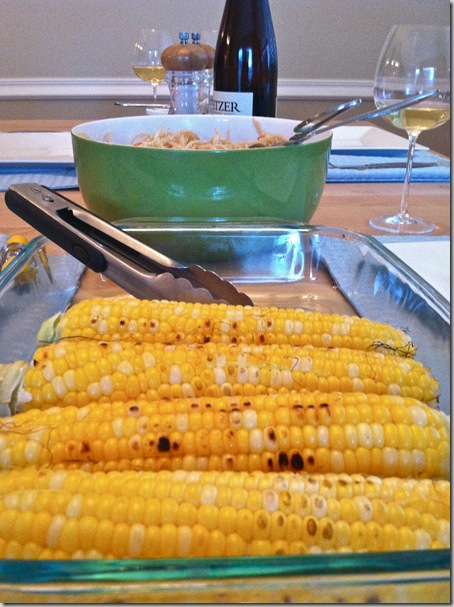 Kyle grilled corn on the BBQ for us too.
Time to feast!  Cheers!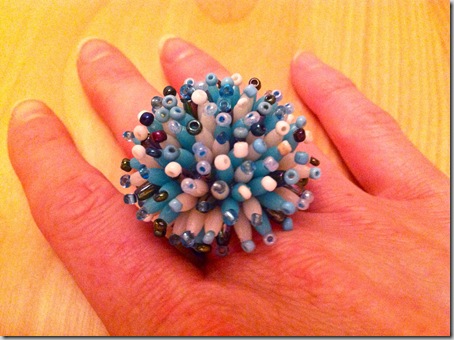 Since it was a work day, the night ended at a decent hour.  We are so old.  But look, I inherited a ring!