Saturday was packed for me.  I woke up early, went for a quick 2 mile jog, showered, caffeinated my face, and hit the road.  Off to Glendale!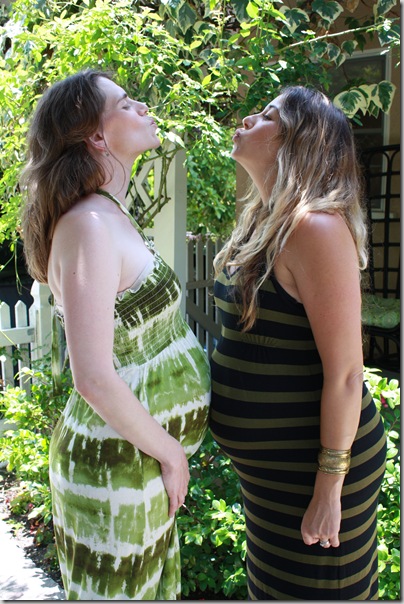 Both my cousin and aunt are preggo.  It's really cool.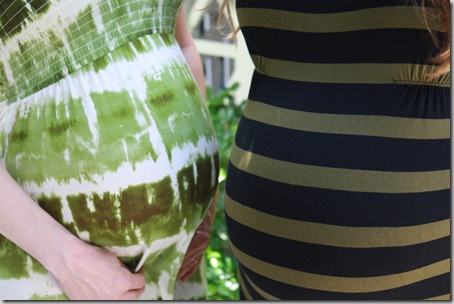 This is the first child for my aunt and uncle and I'm pretty excited to be getting a new cousin.  I only have two cousins, so getting a third is a big deal.  And since we are (thus far) a family of girls, he will be the male heir carrying the family name on.  The fact that I have a cousin in utero at the same time as my other cousin is pregnant is kinda amusing, no?
So it was baby shower time on Saturday.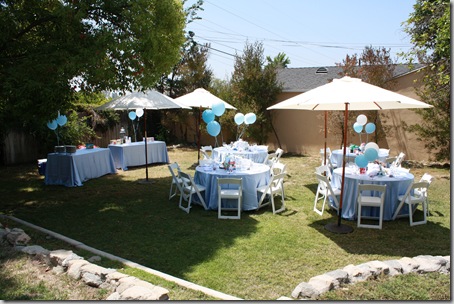 My cousin generously hosted the event, despite being a month away from popping out her own little one.  Their house is awesome and the big yard made me wish I was a grown up with a house too.  One day…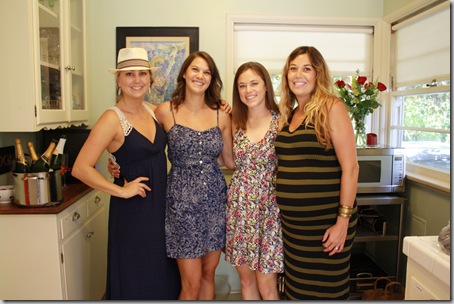 Sisters and cousins.  [Laura you were missed]  🙁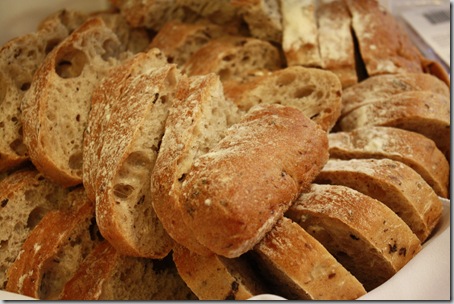 The catering was not very vegan friendly, aside from the bread and the salad my mom made.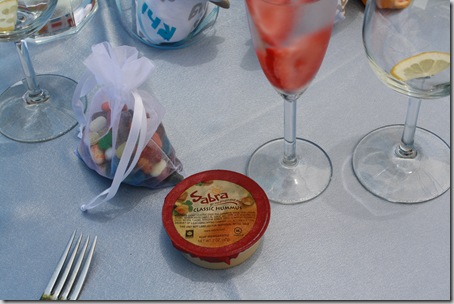 Luckily my mom gave me a heads up so I went with a BYOH approach.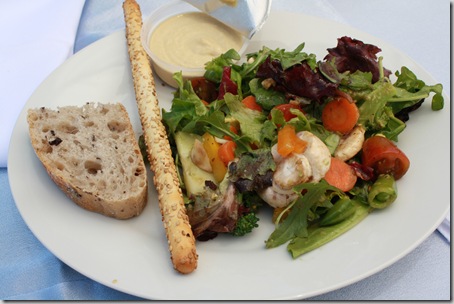 Bring your own hummus…that is.  The two pasta dishes were creamy chicken pasta and beef lasagna.  My sister was in the same boat as I was (she doesn't eat red meat or dairy) so she, too, brought her own food.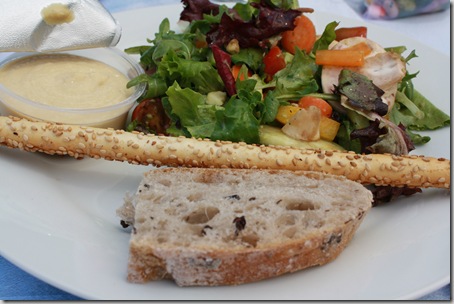 I was surprised when I tried the bread because it was olive bread, which I dislike.  I snuck my half-eaten piece onto my sisters plate and grabbed a piece of rosemary focaccia instead.  And then another, and another, and another.  They were small pieces, so my hummus lasted for all of them.  I even let my cousin steal a few swipes of hummus too.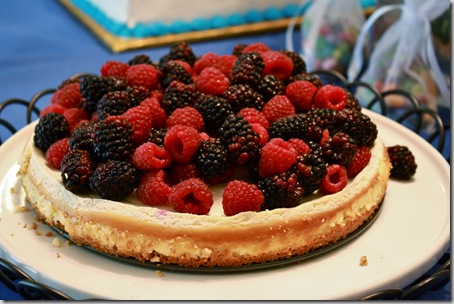 Dessert was next on the agenda.  My family has a BOMASS cheesecake recipe that I used to seriously devour back in my dairy-eating-heyday.  I think I need to try and create a vegan version.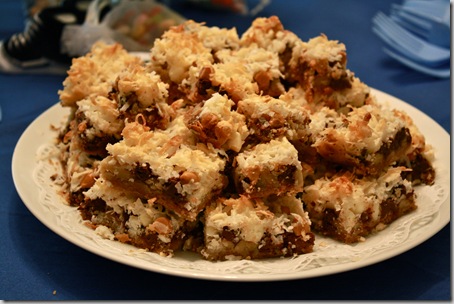 There was also nothing vegan about these seven layer bars…with white chocolate chips, butterscotch chips, chocolate chips, coconut, evaporated milk, graham crackers, and butter.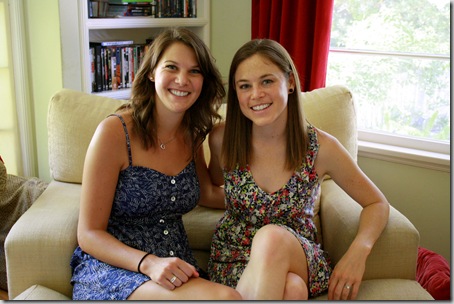 Guess what I got my future couz?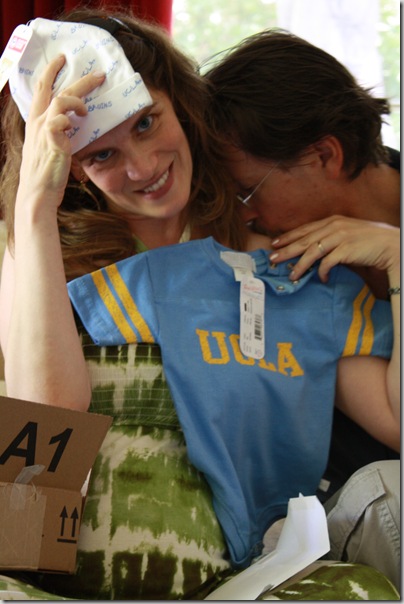 Bruin pride!!  He's going to be brainwashed from day one. 
And while all this was going on, guess where my dad was?!?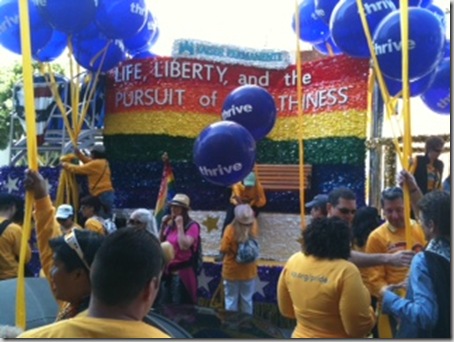 SF GAY PRIDE PARADE!!  He wasn't just at the parade, he was IN it.  So proud!