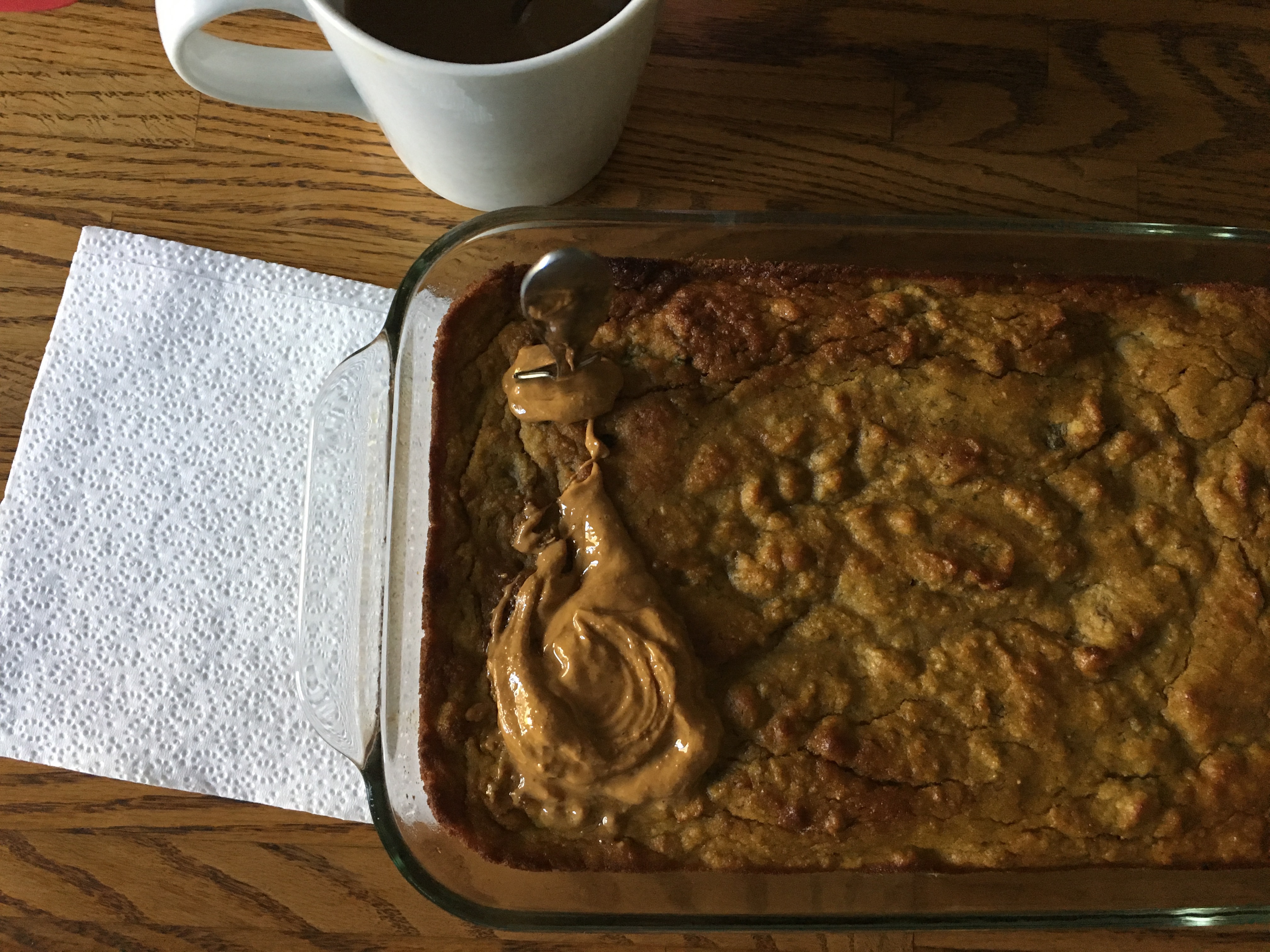 I wouldn't call this a cake, but it's not made in a bread pan, so it's not a loaf.  Either way, it employs the same formula that I use whenever I bake quick breads, only I used a casserole/cake pan, so call it whatever you want. I call it delicious.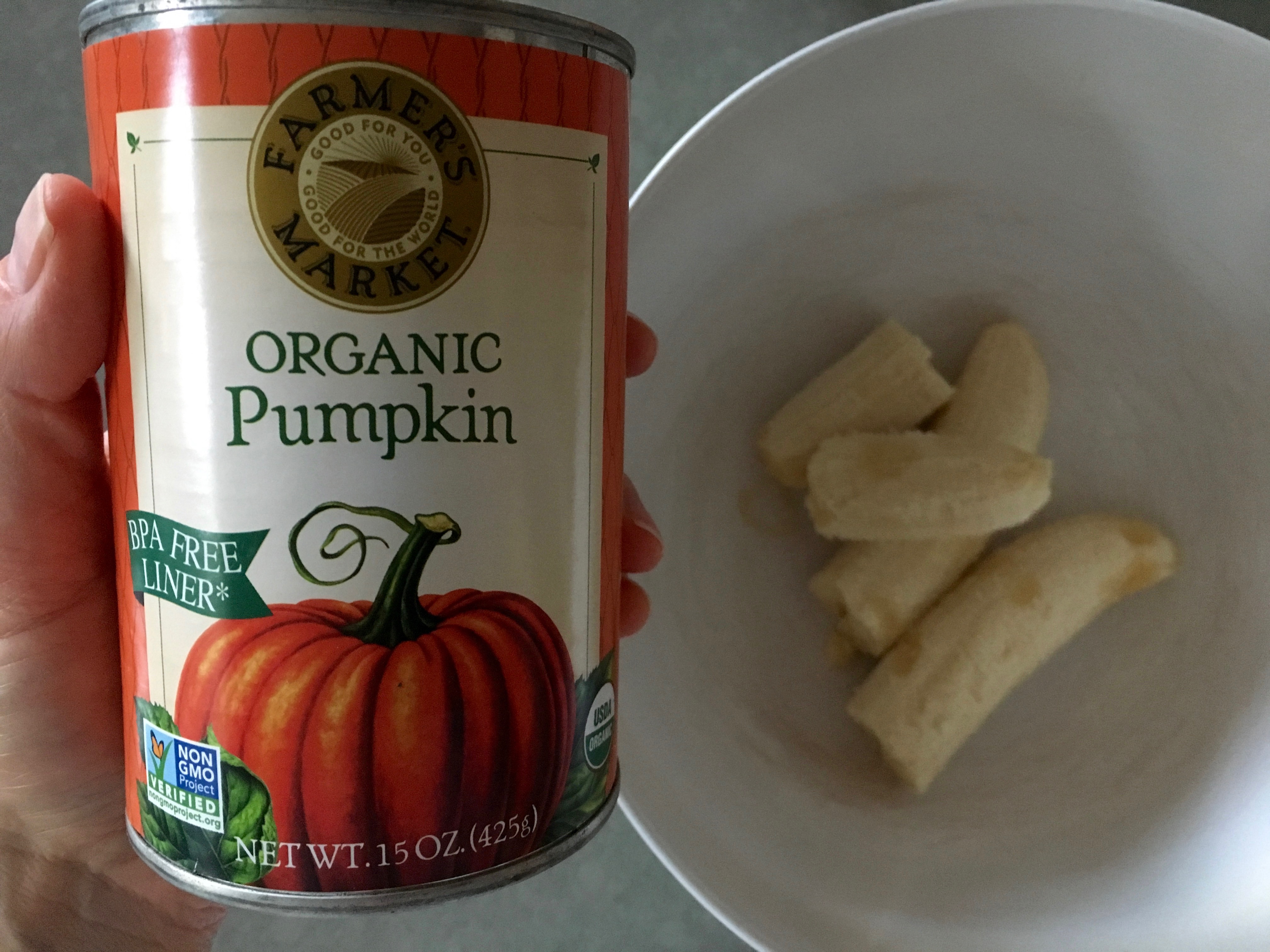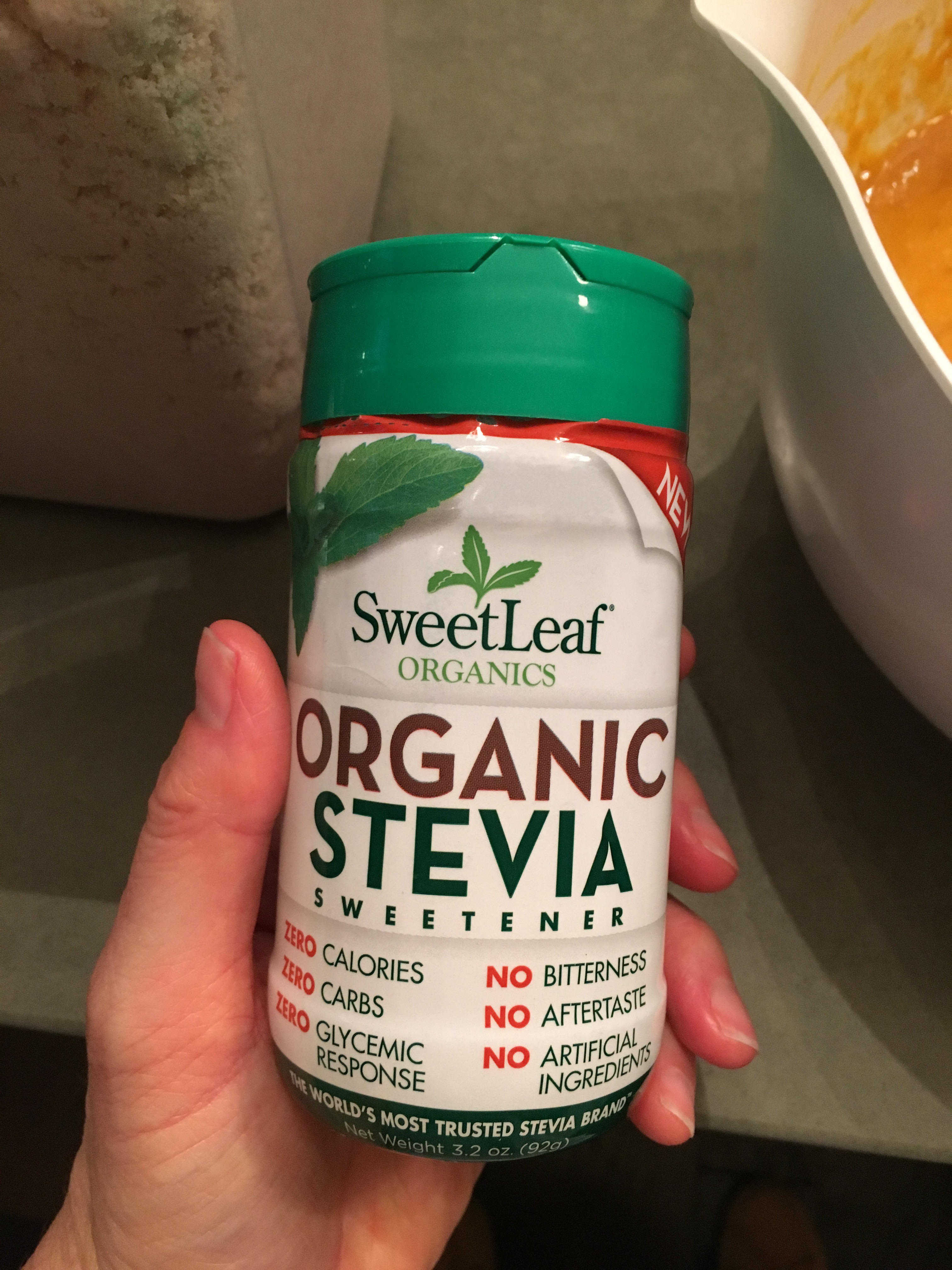 It's lower carb because I used coconut and almond flour and stevia to sweeten it, but it's still made with pumpkin and banana, which are obviously carbohydrates. 🙂  If you don't want to go the stevia route, you could use whatever liquid sweetener you want (honey, maple syrup, agave) because I mixed the stevia in 1/2 cup warm water so as to account for other forms of sweetener without adjusting the liquid in the recipe.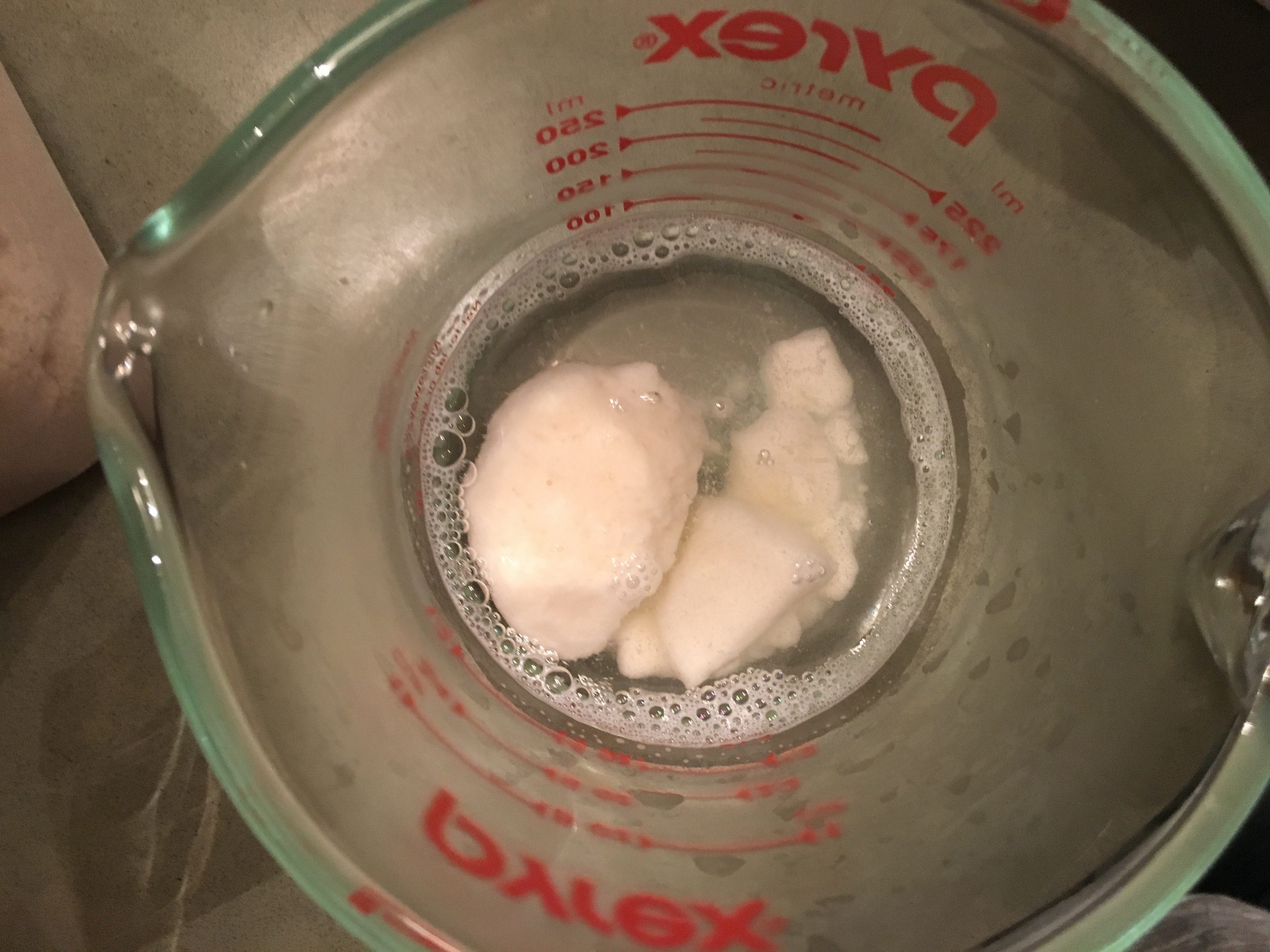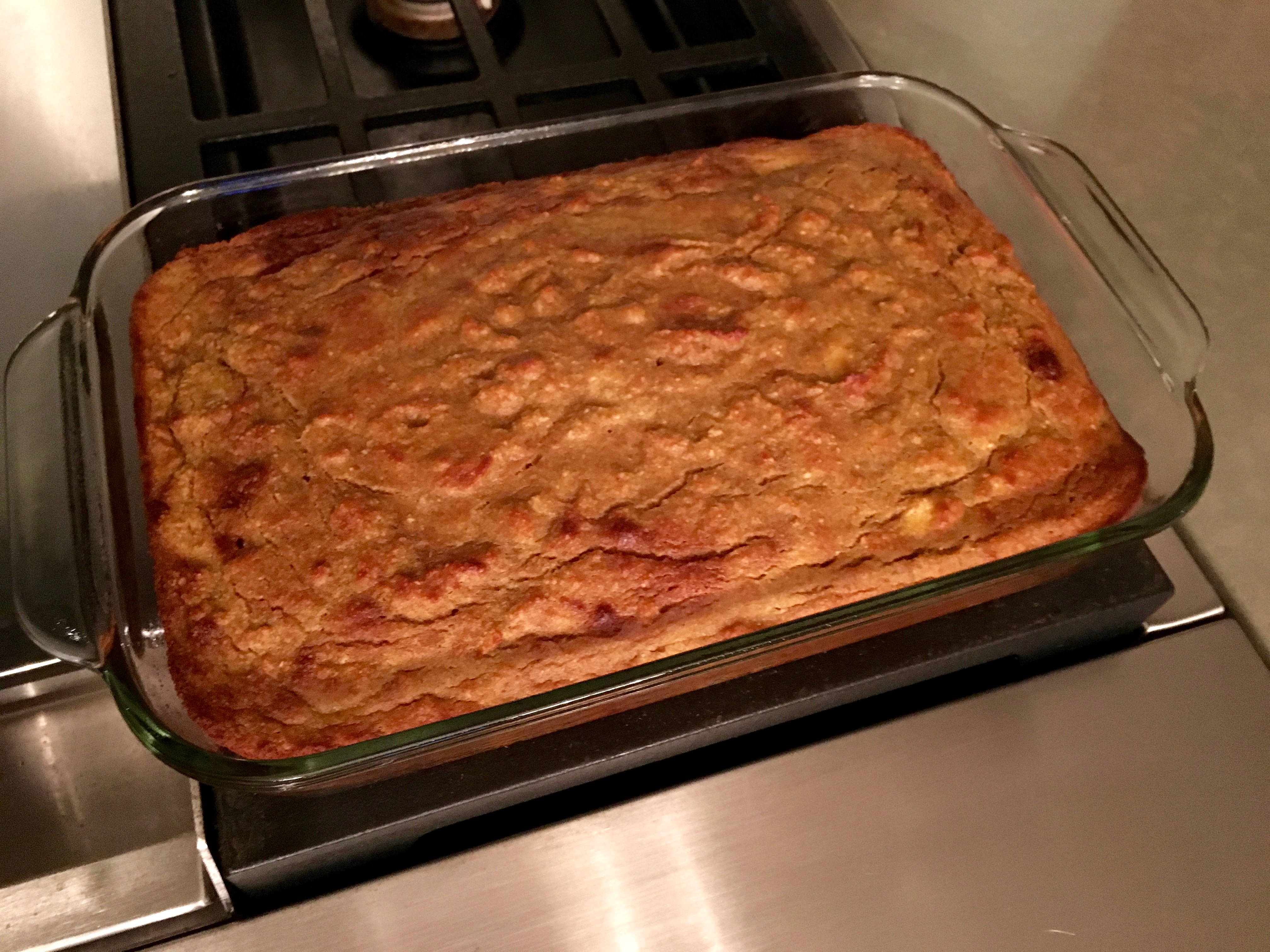 It's gluten free, grain free, and dairy free, but I don't think this would work without eggs…but who knows?! Aquafaba may be able to stand in for them.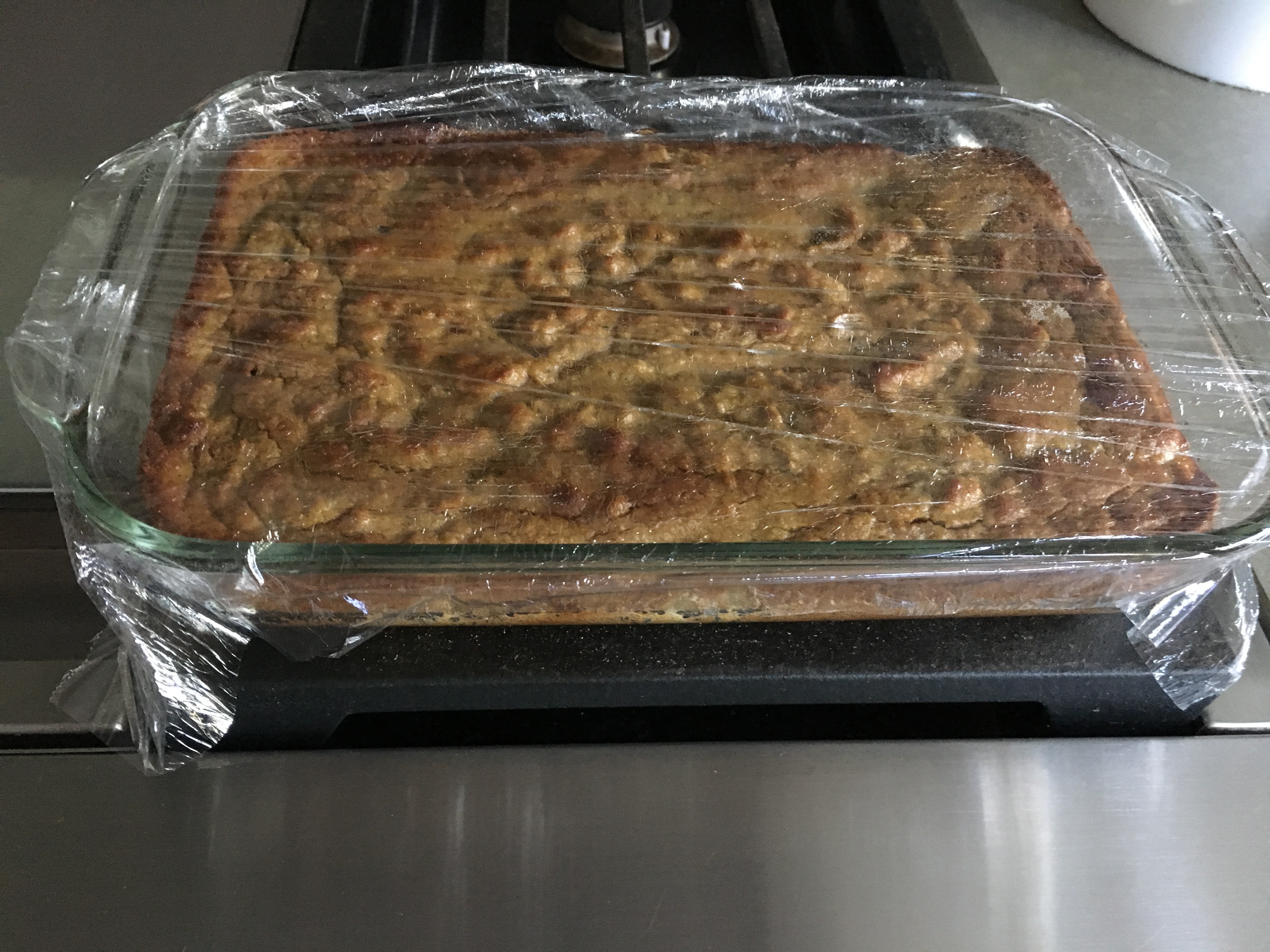 I baked it at night and was so excited to dig in the next morning for breakfast.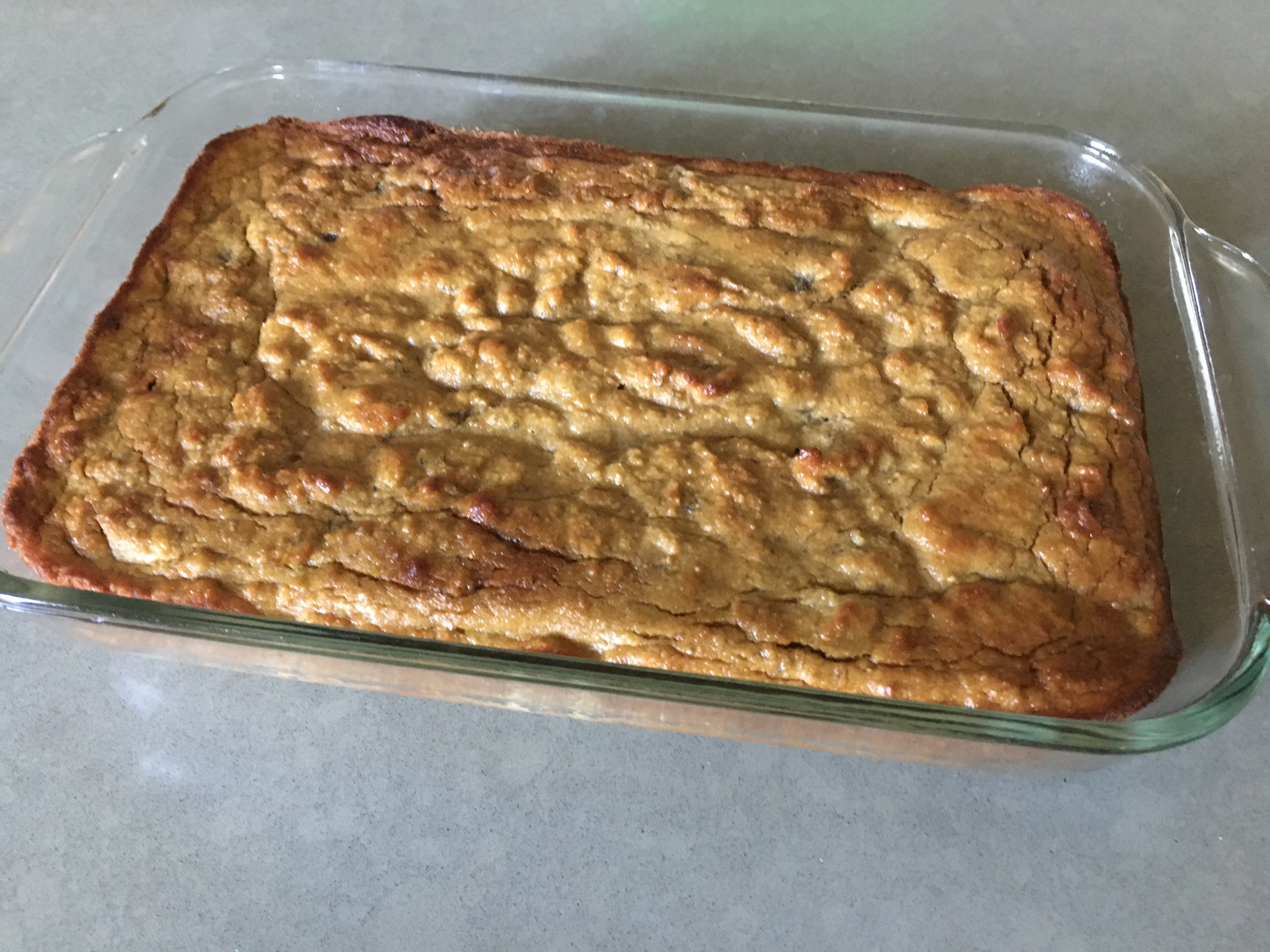 Perfection.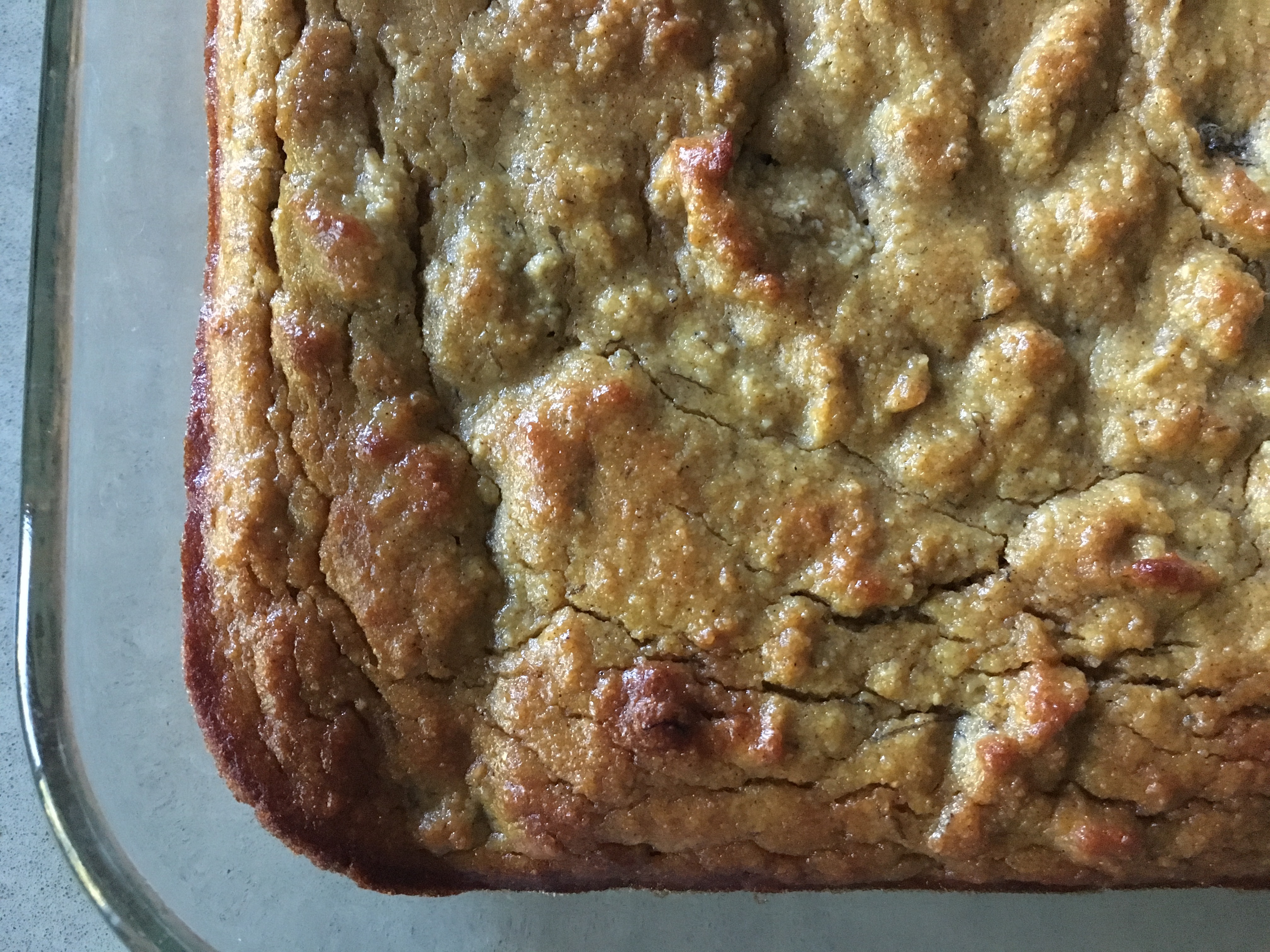 Pumpkin Banana Breakfast Bake
Ingredients:
2 small ripe bananas
3 tbsp coconut oil
5 eggs
1/2 can pumpkin puree
1/2 cup hot water + 3 tbsp stevia (mixed to dissolve)
2 cups blanched almond flour
1/4 cup coconut flour
1 tsp baking soda
1 tsp cinnamon
1/2 tsp salt
Directions:
Pre-heat oven to 350 degrees F.
In a large mixing bowl, add the bananas and mash them, then add the rest of the wet ingredients and stir to combine.  Next add all the dry ingredients and again mix until it's all uniform.
Pour into a greased baking dish.  I used a 7 x 11 pyrex but anything in the 2 quart realm will work (ie 8×8).
Bake for 35 minutes or until a toothpick inserted in the center comes out clean.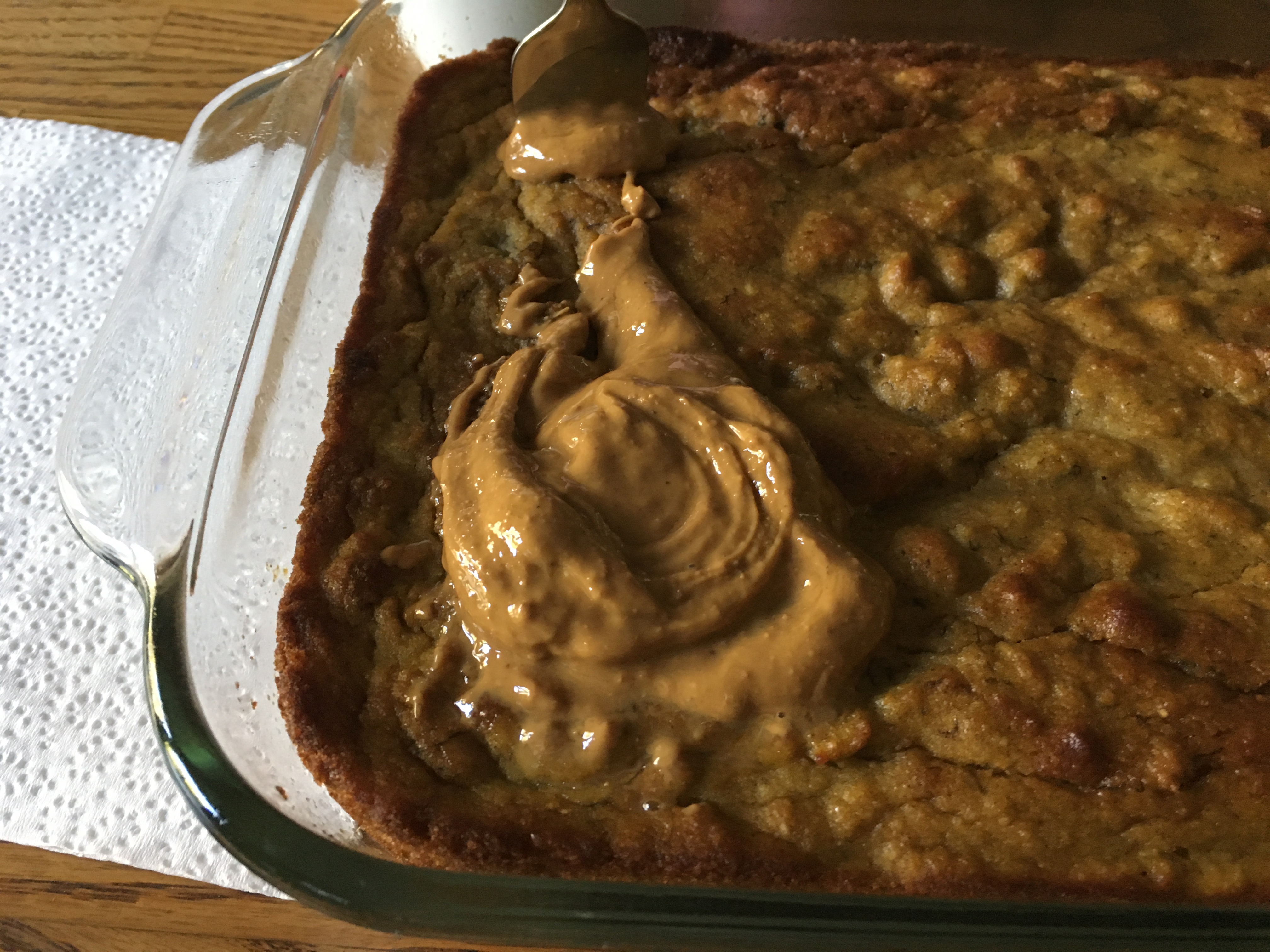 Top with nut butter to your heart's content.  Or don't.  It's good plain too.  I eat it straight from the pan because it's just me – why dirty something else?  But if you're more refined than I, slice or scoop on to a plate and enjoy.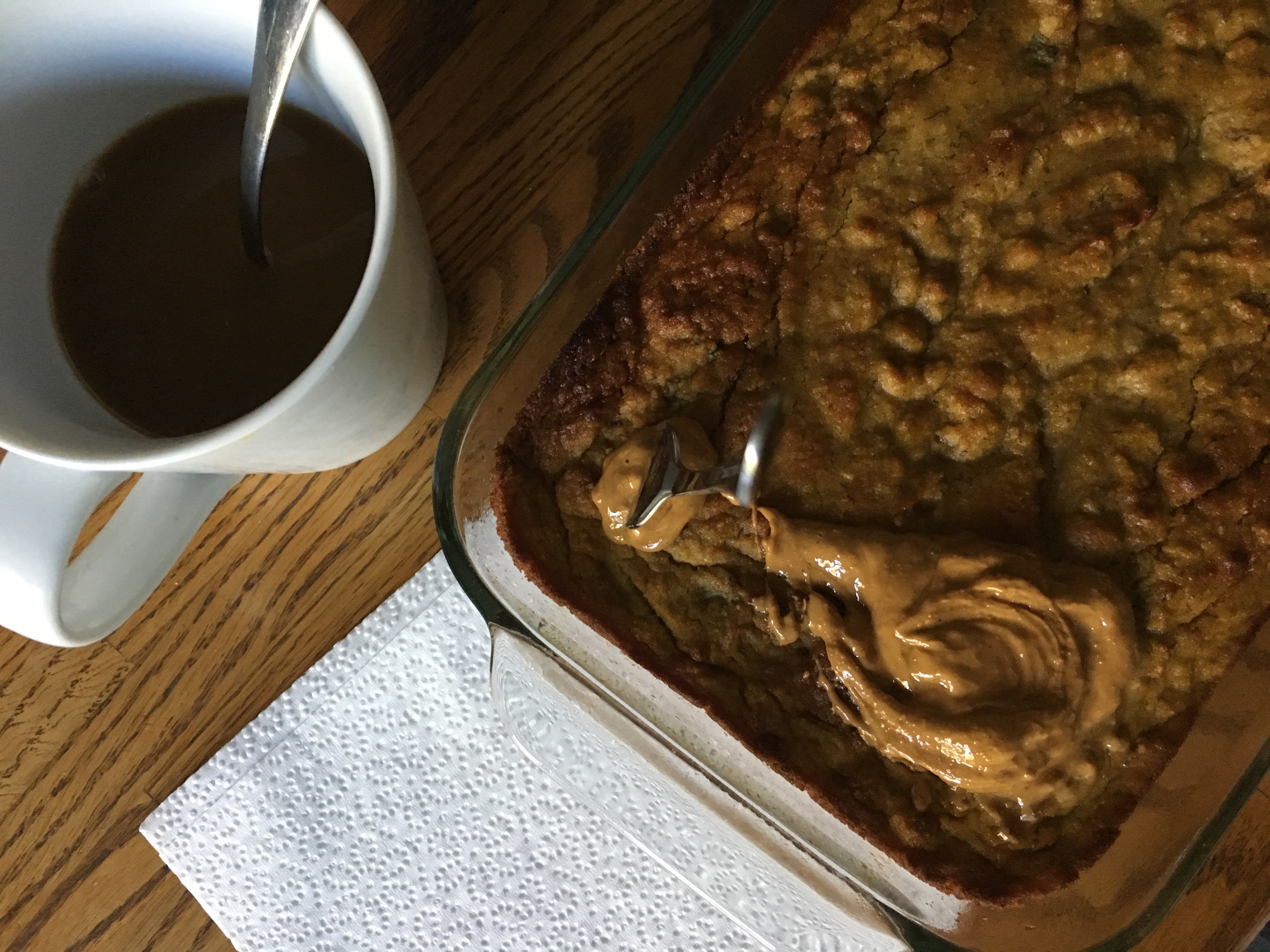 It's about 4-6 servings, depending on what kind of toppings and appetites you are dealing with.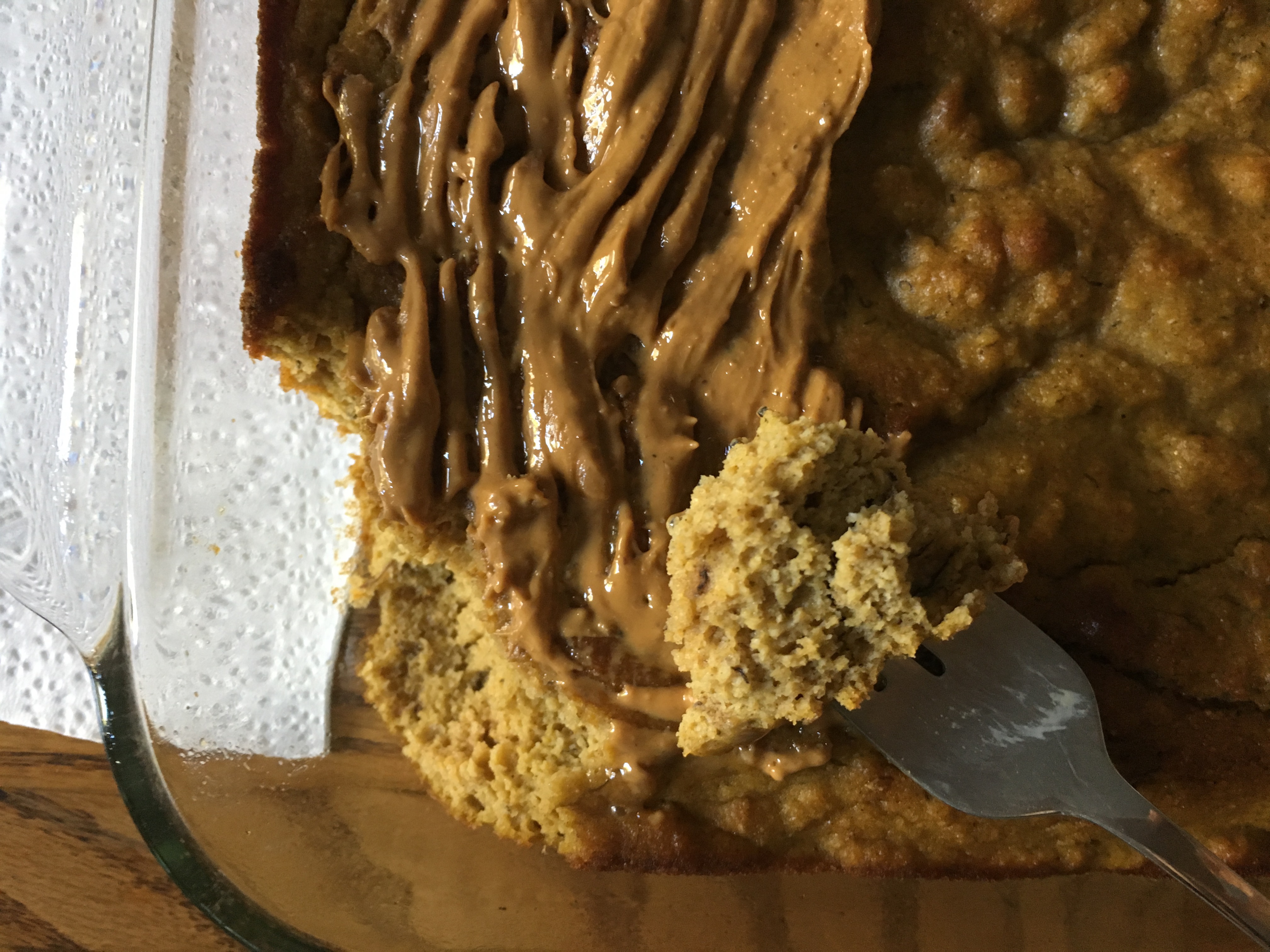 Yum!
I hope you like it!