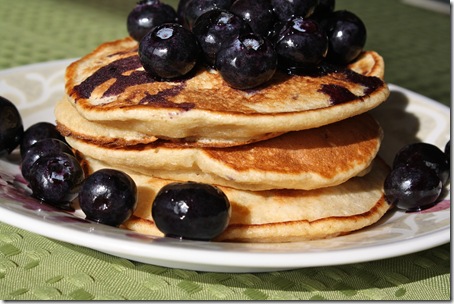 Yum yum yum yum yum.
Really and truly.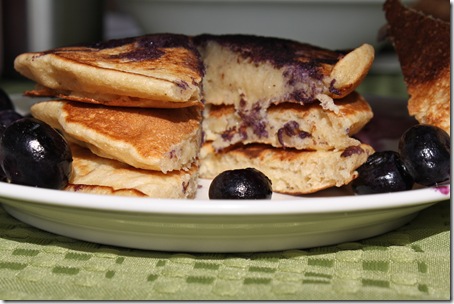 Vegan Coco-nana Pancakes
1/2 cup whole grain flour (I used Bob's Red Mill 10 Grain flour)
1/2 cup coconut flour (I used Tropical Traditions)
2 tsp baking powder
1 teaspoon salt
1/2 cup almond milk
1/2 cup water
1 banana, mashed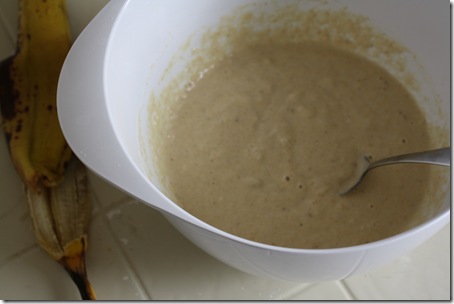 First mash the banana in the mixing bowl, then add the rest of the ingredients.  Adjust liquids to get desired consistency.  Scoop into sprayed pan.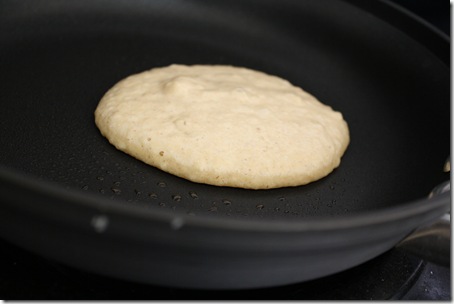 Why do the first pancakes always end up a little more burnt than the rest of the batch?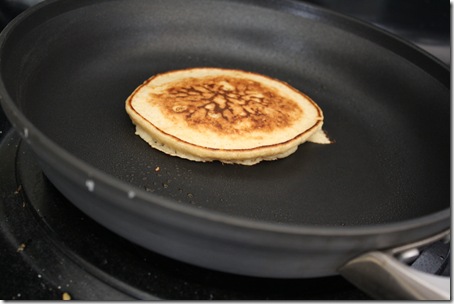 Vegan pancakes mean no eggs, no milk, and no butter.  However, rather than make the typical exchanges (chia seeds/flax seeds for eggs, Earth Balance in lieu of butter, etc.), I resorted to the most simple and basic of ingredients.  Banana!  This fruit is amazingly versatile because it offers sweetness (no sugar needed), fluff (no egg necessary), and a fantastically gooey texture (without any added oils/fats).  All this from one friggin' banana!  Who'da thunk it?!?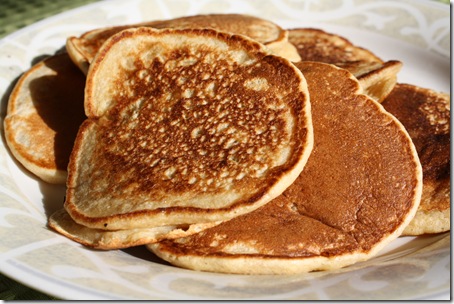 This batter yielded 6 pancakes.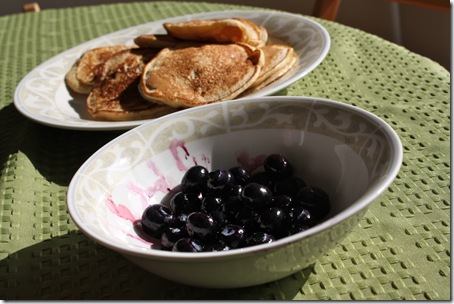 I heated up some frozen blueberries to add on top.
And that's all they needed!  The coconut flour made for a superb flavor which worked out great with the banana.  Coconut and bananas…it's like I'm on a tropical island vacation.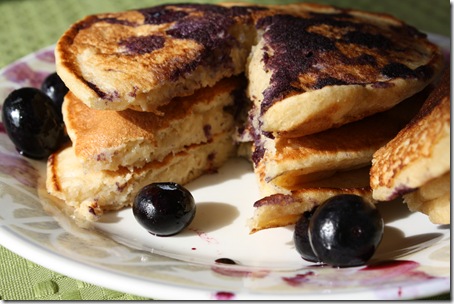 I had all six, obviously.  [And still had room for a fatty latte the size of my head]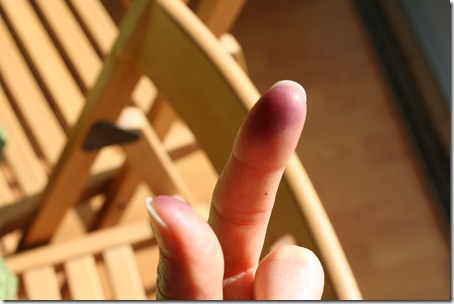 Purple fingers?  Yup.  I was smuggling some bloobs on the side.
Note: blueberry smuggling is not to be confused with plum smuggling (look it up if you're so inclined).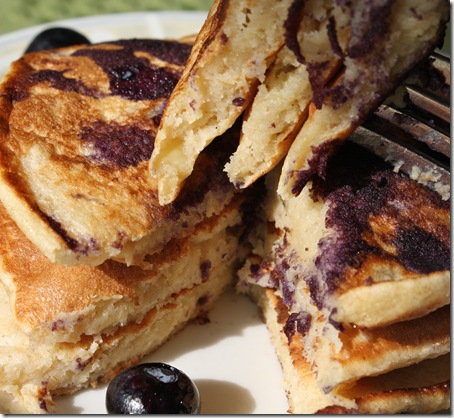 Like I said, yum yum yum yum yum yum.
And now for the waffle winners…the two randomly chosen comments were by:
Lauren who wrote "Took the survey! As a Gfree vegan and IBS sufferer, this waffle mix sounds too good to be true!! So exciting :)"
and
Debbie who said "Survey Complete! I sure hope I don't have to go on vacation to be able to eat these!! Having such a great mix to whip up waffles for my grandchildren would be fabulous!!"
Simply shoot me an email with your addresses 🙂
On a personal note, thank you guys SO much for helping out.  Kyle and his colleagues were absolutely thrilled with your support.  Your willingness to share your opinions provided invaluable data, plus your overwhelming enthusiasm for the product just proves that the market is lacking in this particular area.  I will be sure to keep you updated as things progress!