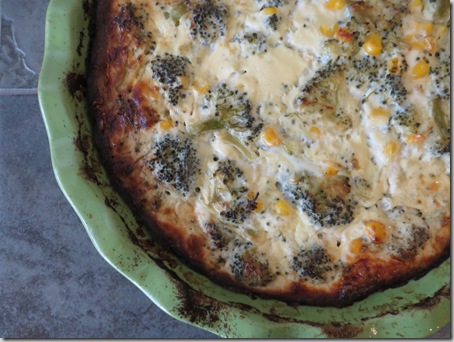 I meant to make this with a crust, but when I opened this gluten free crust it was covered in mold.  Boo!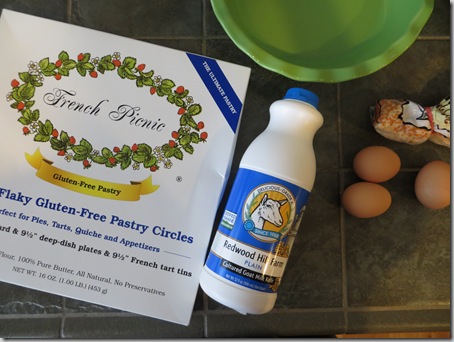 What the heck?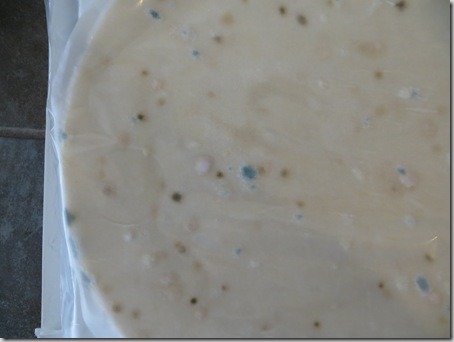 I'm going to call this a fluke because I tried this crust before and loved it (minus the mold).  But this was definitely a bummer to open.  Since it was nap time I couldn't do anything but go crust-less. 
[Okay that's a lie, I could have made my own crust, but I tried that and it didn't work out.  Instead I wound up with pancake like biscuits.]
They look like cookies, but they tasted nothing like cookies.  Thanks to all the coconut oil, they were greasy and crispy on the outside and soft and amazing on the inside.  Way good accident.
But back to the quiche.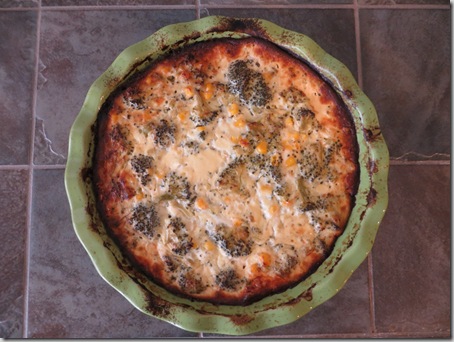 No crust, it was!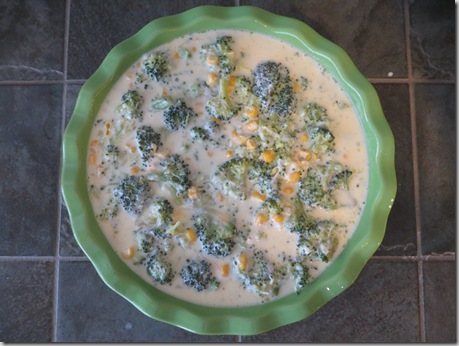 This was a practice round because I'm bringing dinner for a new mama from my church.  They just had a baby a few weeks ago and so we are taking turns bringing over food to help them out. 
I wasn't sure what to make – the CareCalendar showed lots of pasta and chicken dishes and I wanted to make something different.  So last week I asked Cindy (who is currently pregnant with her second) what she thought she'd want to eat in the immediate post-partum-recovery-late-night-nursing-exhaustion-period.  She said quiche so yeah, I think this one would be perfect.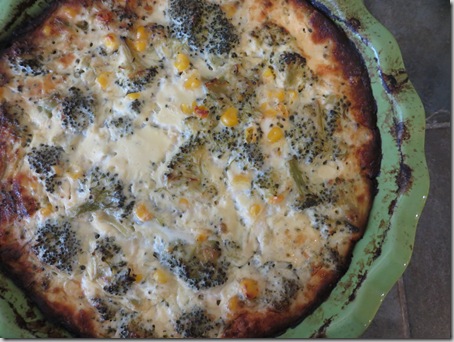 Broccoli and Goat Cheese Quiche [vegetarian]
Ingredients:
12 oz chopped broccoli, steamed (roughly 1 head)
1 cup plain kefir
1 cup water
4 eggs
5 oz. peppercorn goat's cheese, crumbled
1/2 cup corn
1/2 tsp salt
Directions:
Pre-heat oven to 400 degrees F.
Steam broccoli until bright green and just tender.
Combine kefir, water, eggs, and sat in a large mixing bowl.  Whisk.  Add in crumbled goat cheese, corn and broccoli and fold until well mixed.
Pour into greased 9 inch pie pan.
Bake for 60-70 minutes at 400 degrees F, until center is set and top is golden.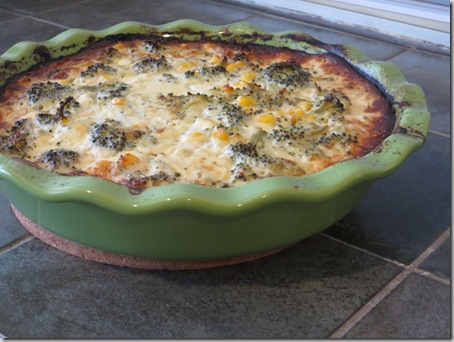 What. A. Beauty.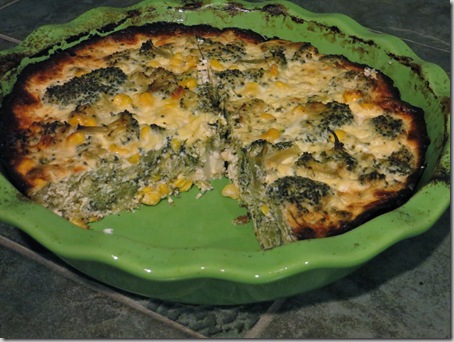 I ate half of this by myself because Kyle was at work late and I had packed him dinner already.  I would have had more but I thought it would look bad for him to come home and see a 9 inch pie with a majority missing.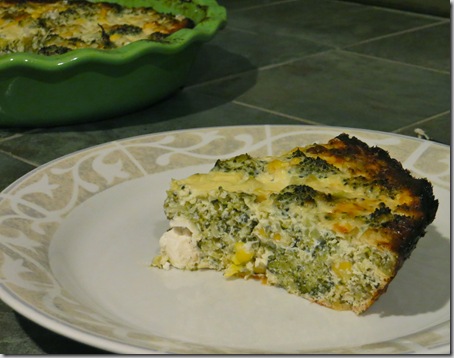 Don't judge.  Make it and then tell me how long yours lasts.