After a super lazy Saturday, I decided to start Sunday off with stroller strides.  That got my day going!  Yowza – the 'Boost' Sunday classes are always an insane workout.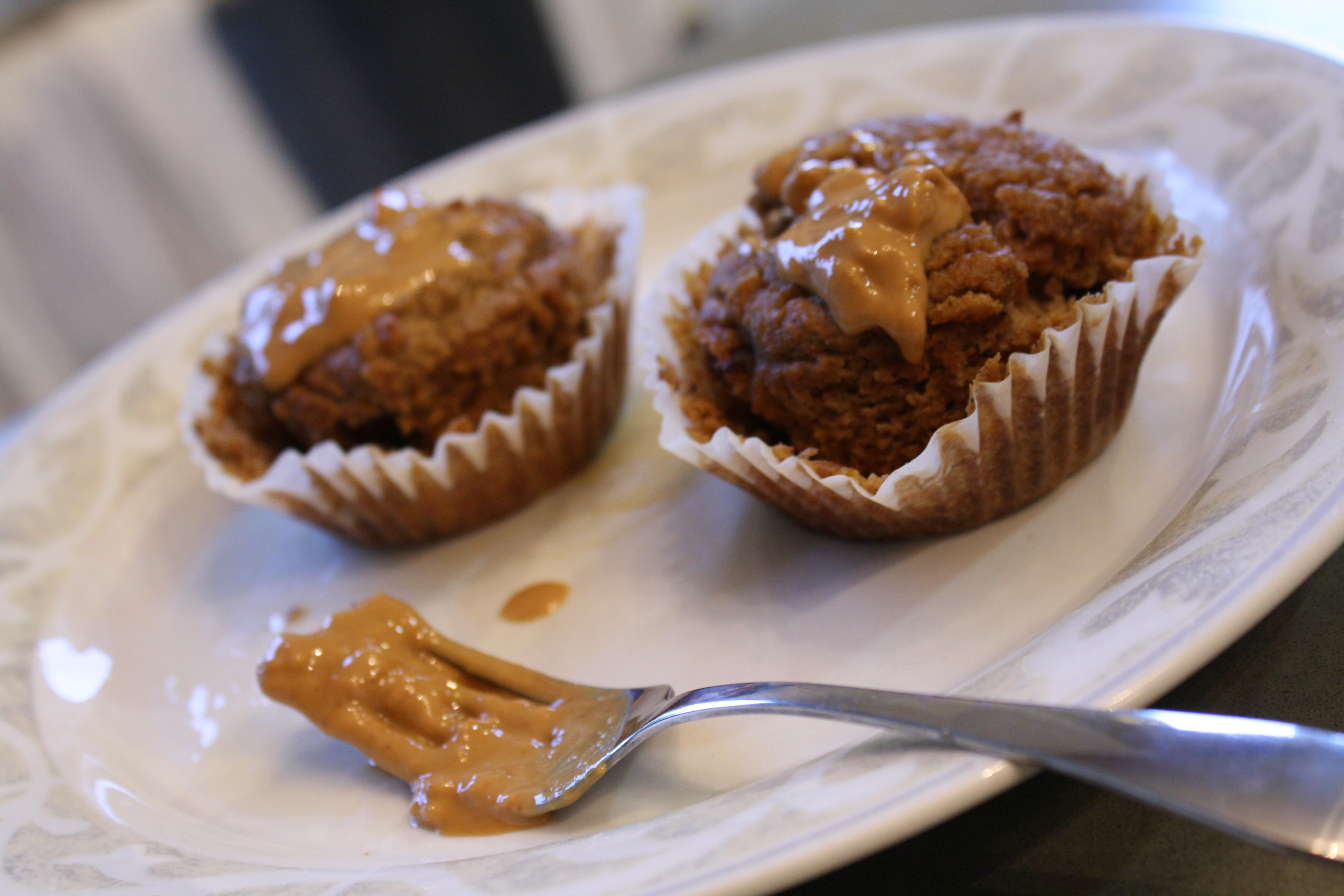 I had two muffins for breakfast with cashew butter.  These were almond butter coconut flour ones with dried cranberries.  My friend made a batch of these "paleo" muffins for me back when V broke her femur and I had the last few in the freezer, which saved me since I hadn't done any prep yet.
For lunch I made a Caesar salad with kale, chicken, and coconut bacon.  AGAIN.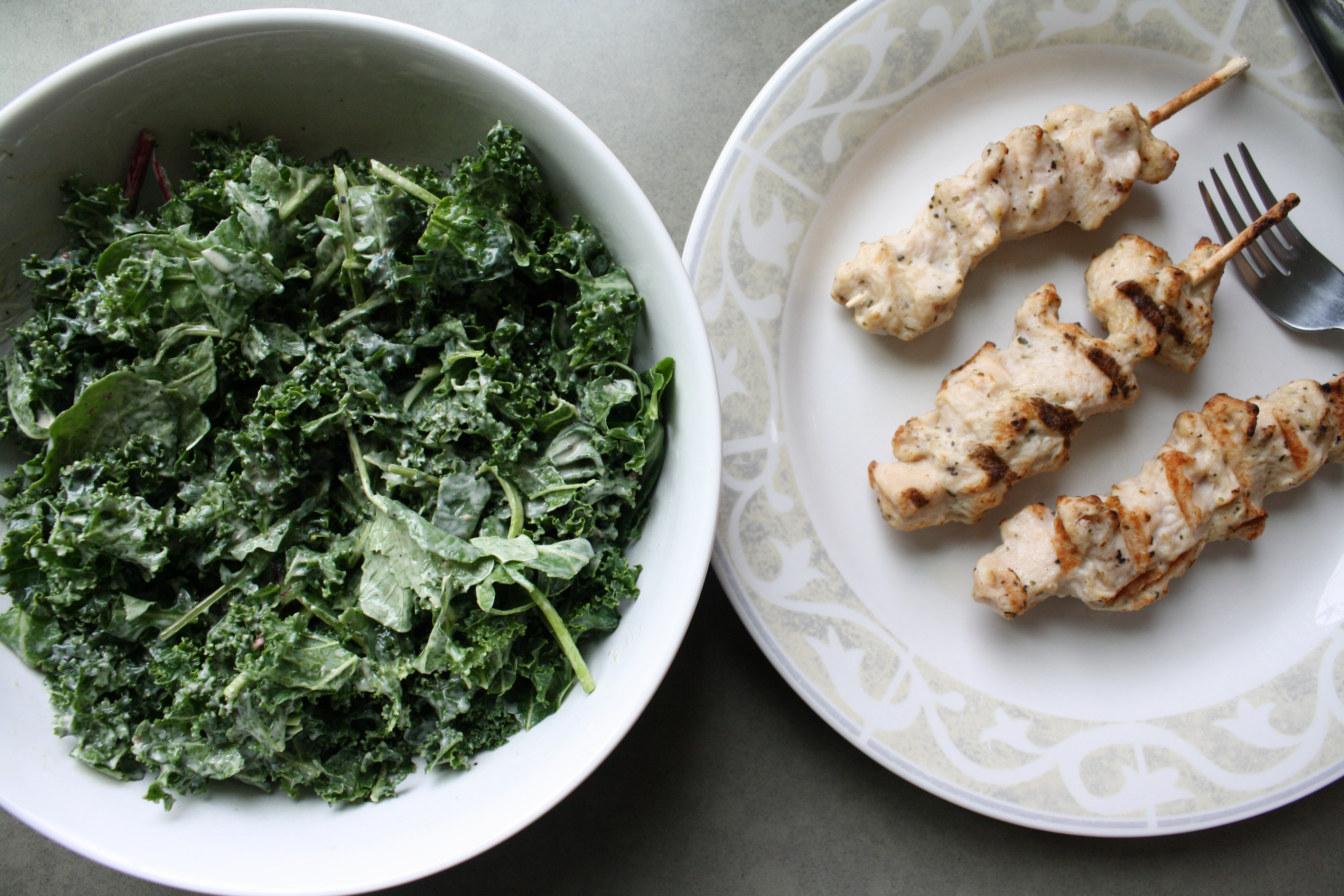 I had some skewers in the freezer that I thawed out just in time.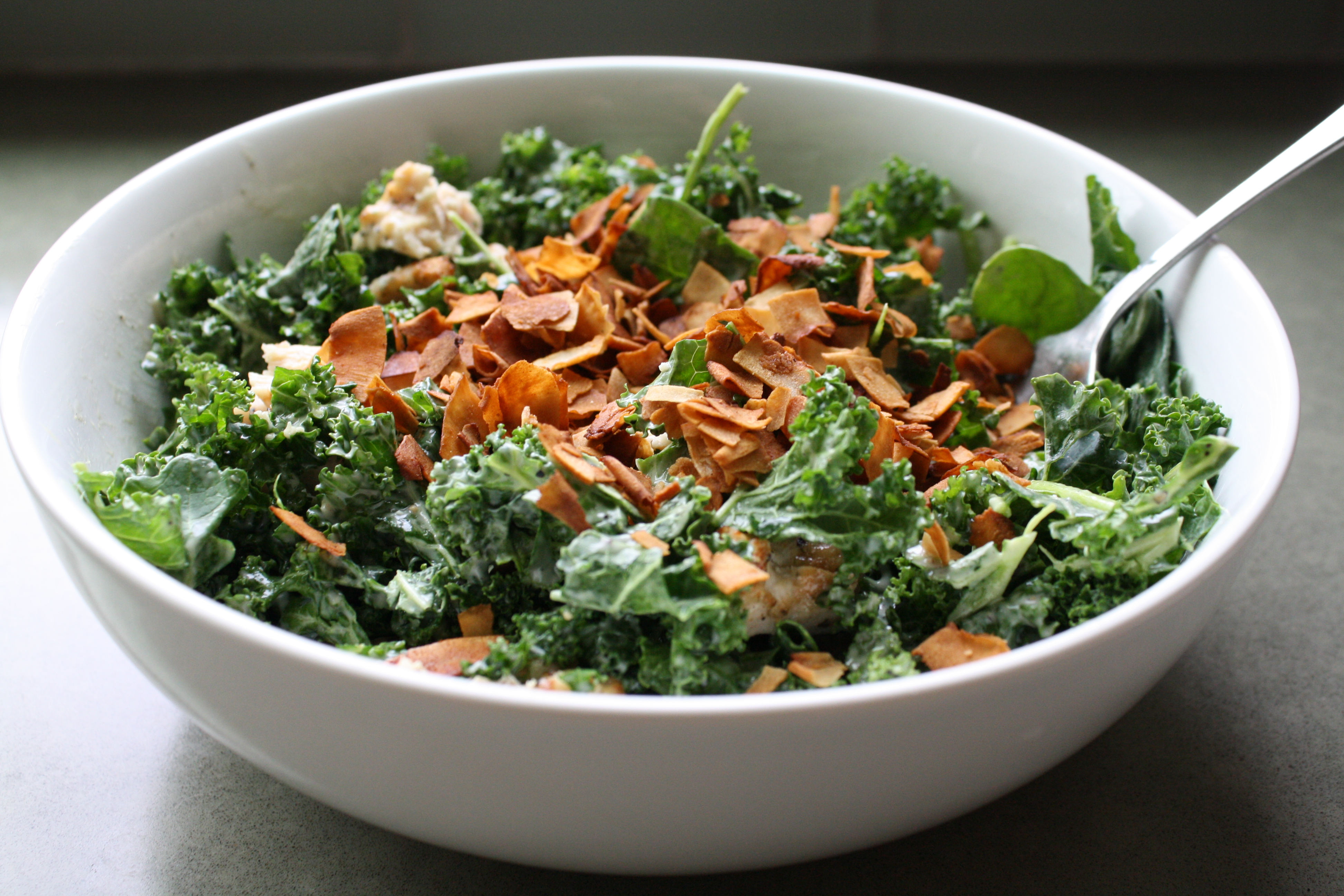 Tessemae's Caesar dressing is so so good.  I'm going to have to ask Nugget what the deal is, because I only have two more trips to Fremont in my future (if all goes as planned…) and that means my Whole Foods access is coming to a close too.  Get ready for the waterworks, guys.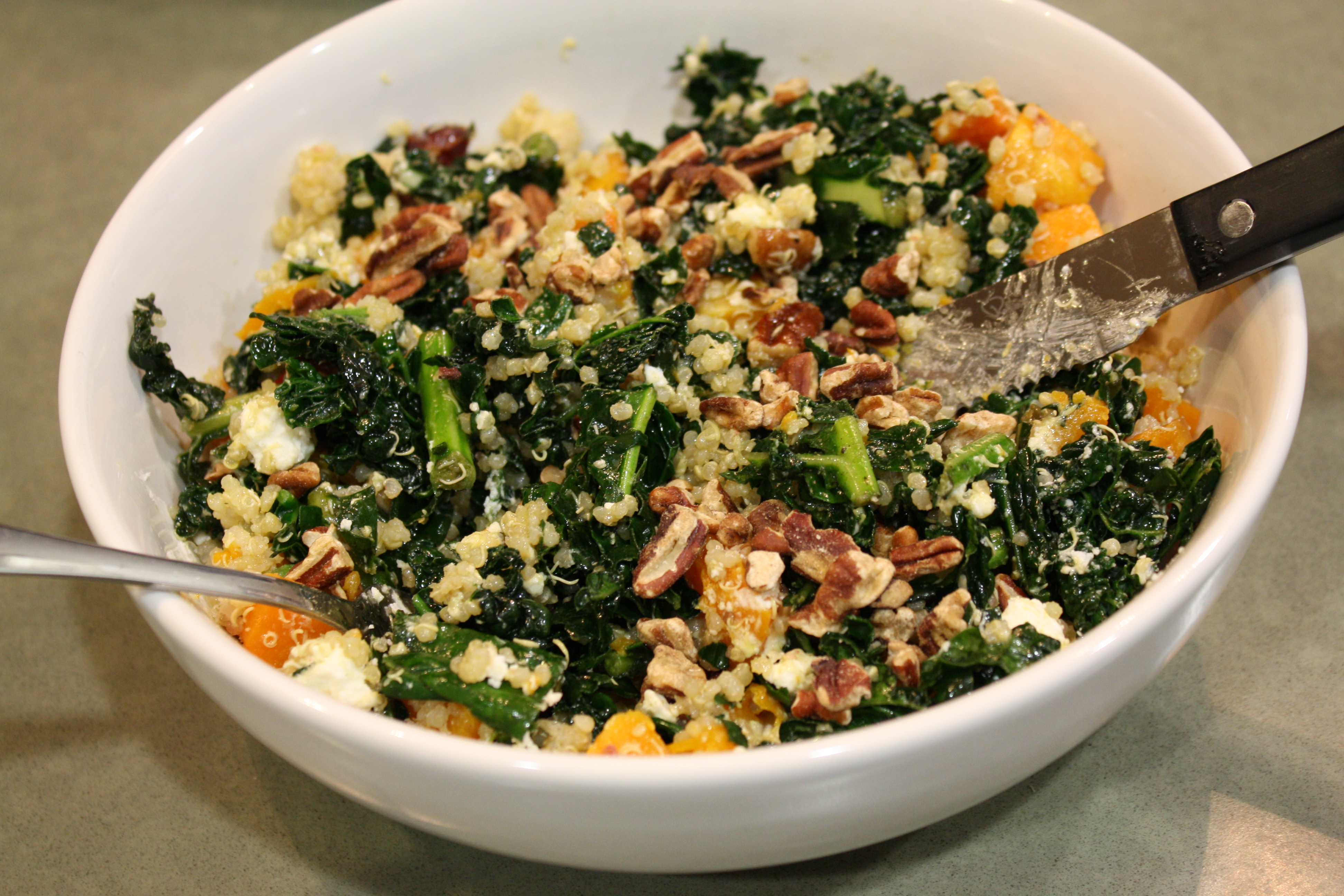 I bulked up the leftover quinoa dish from a few days prior for dinner.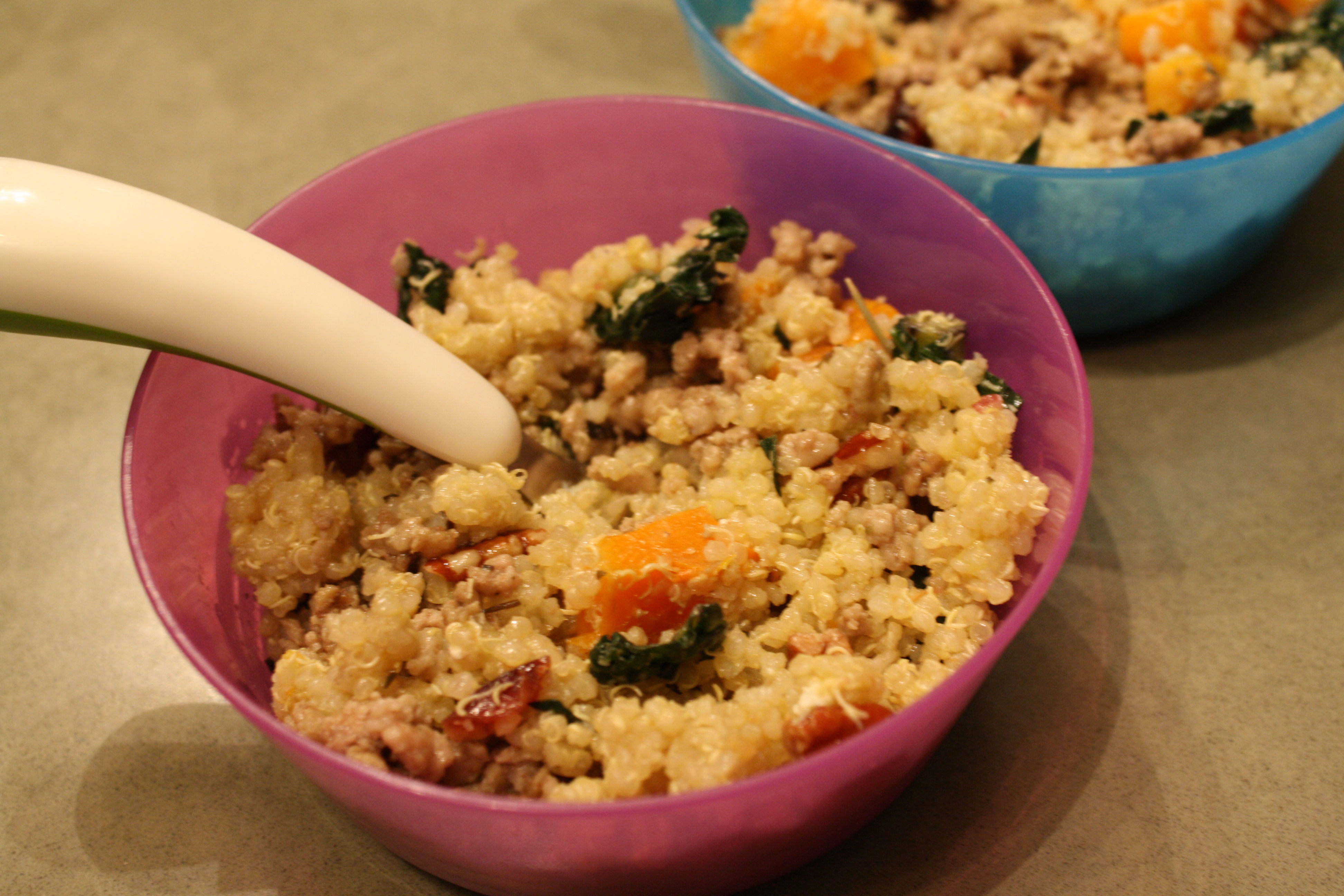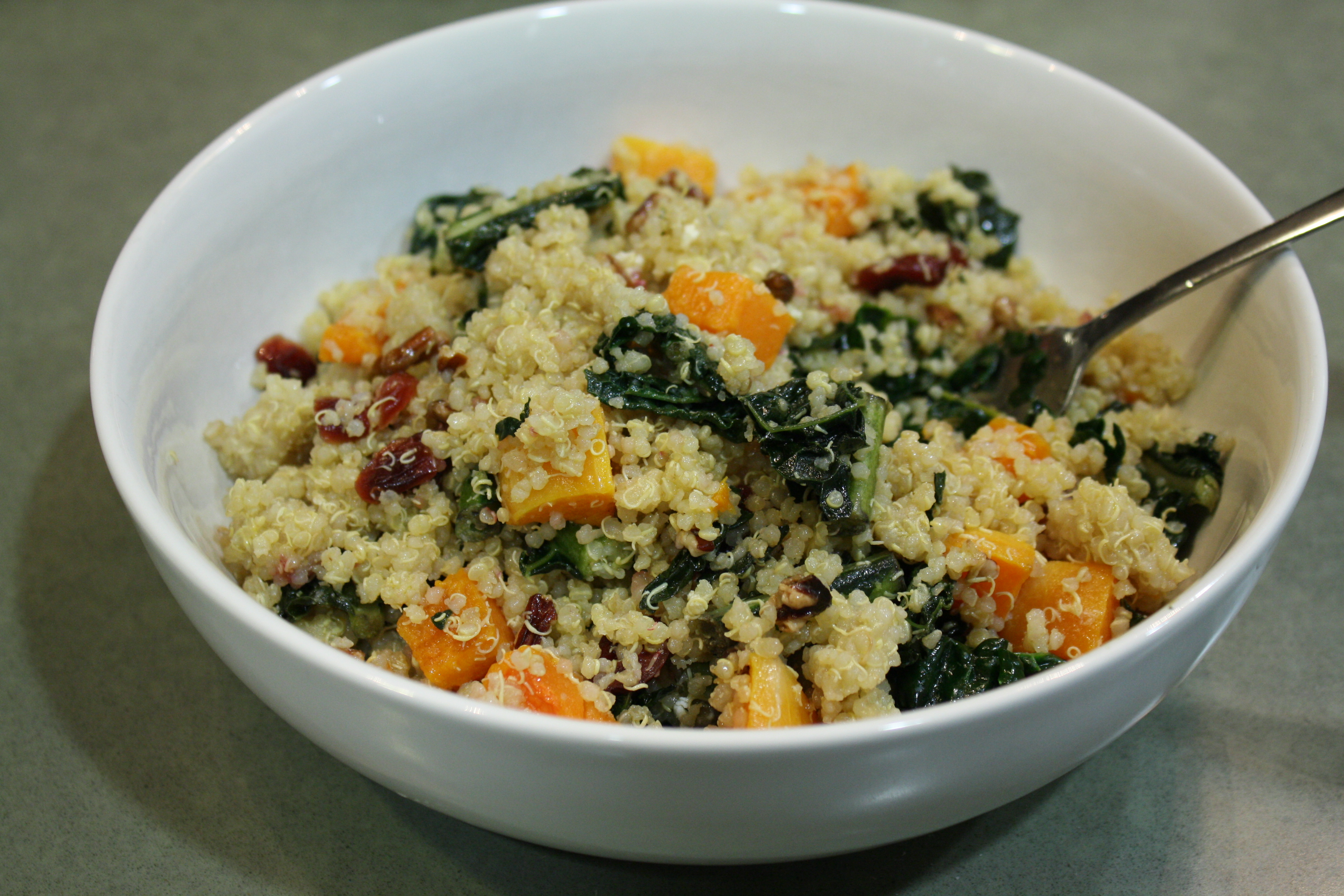 Which basically means I massaged more kale with a champagne vinaigrette and then added extra pecans and chevre.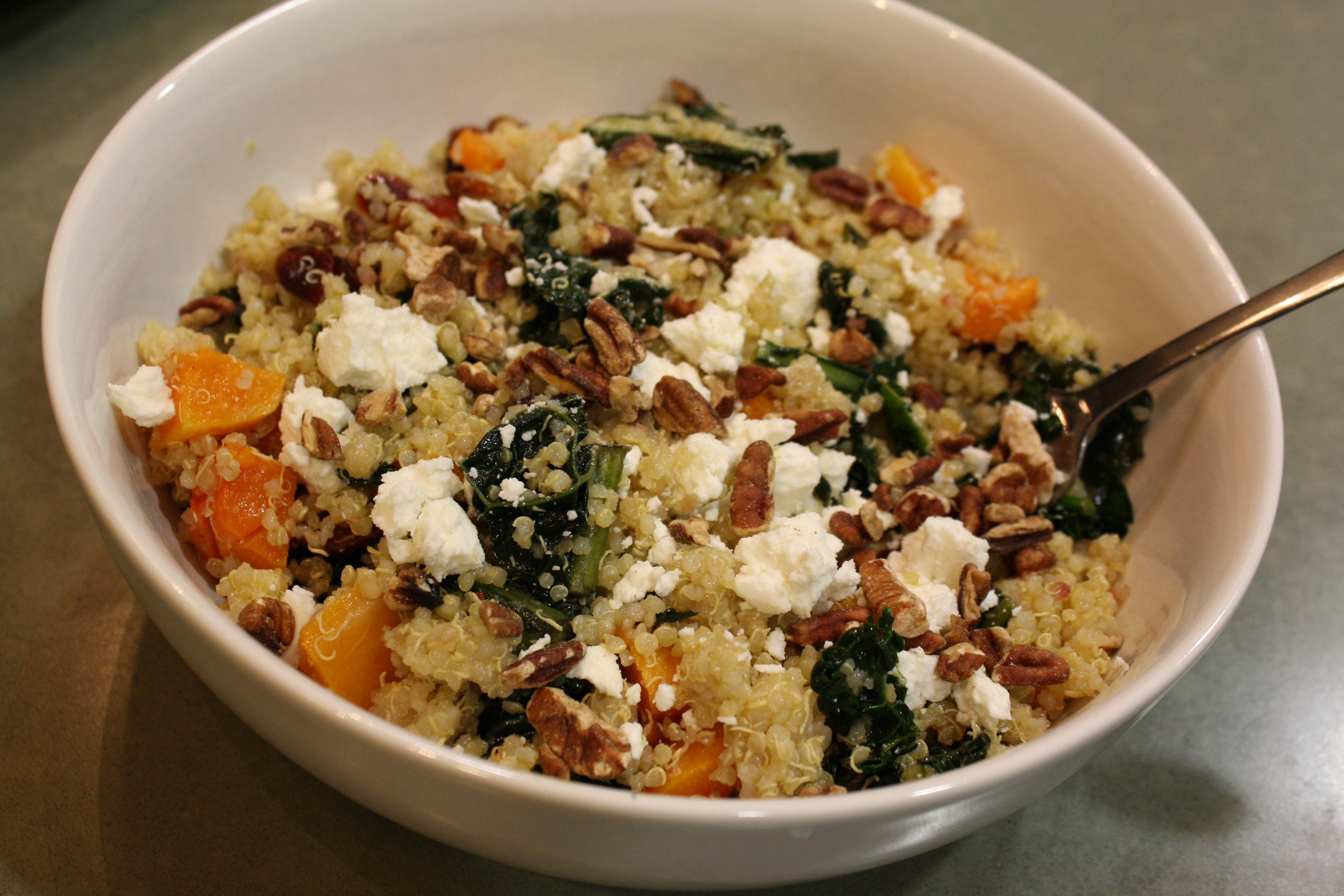 Easy as that!
I was out later than normal the night before because I'm now on the steering committee for our MOPS group and helping out with event planning since one person stepped down.  That's all to say, I didn't have any dessert and ended up going to bed a little hungry…which means I woke up veryyyy hungry.  And then after an early morning workout…I was starving!  Carbs!  Stat!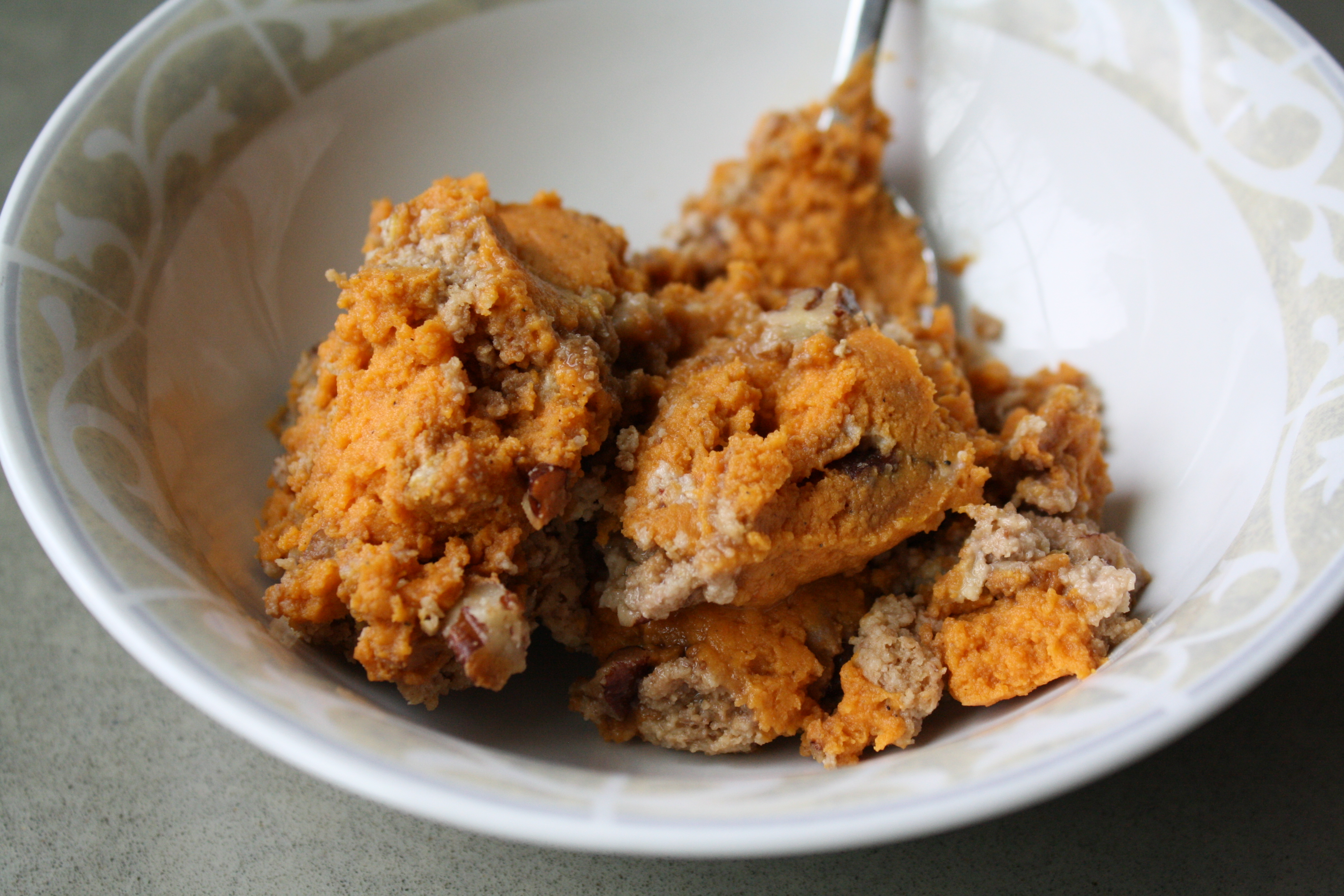 Enter this sweet potato casserole.
I brought a bunch home from Christmas at my parents' (because it was the best thing on the menu!) and then froze a portion of it right away.  Glad to have it now.  It's soooo good.  Super comforting and sweet and delicious.  All things you want in a breakfast.
We had originally planned on going to brunch at Pushkin's since Kyle had the MLK holiday off, but then we looked it up the day before and realized it was closed.  Whoops.  Sweet potato casserole it was!  Too bad since I was realllly looking forward to the coconut yogurt vegan parfait.  That thing is unlike any other.  Moving on.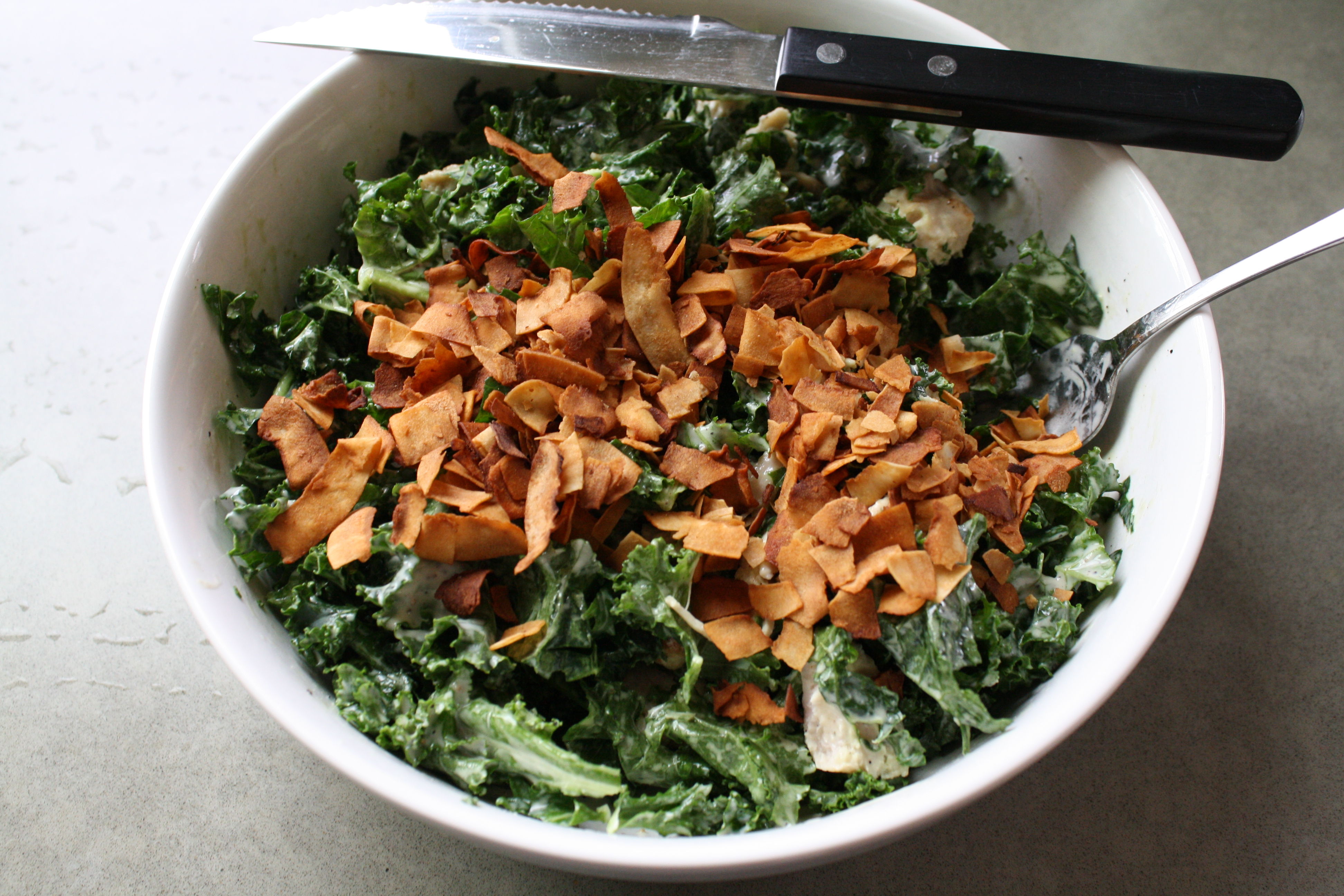 Look familiar?
I can't stop making this lunch!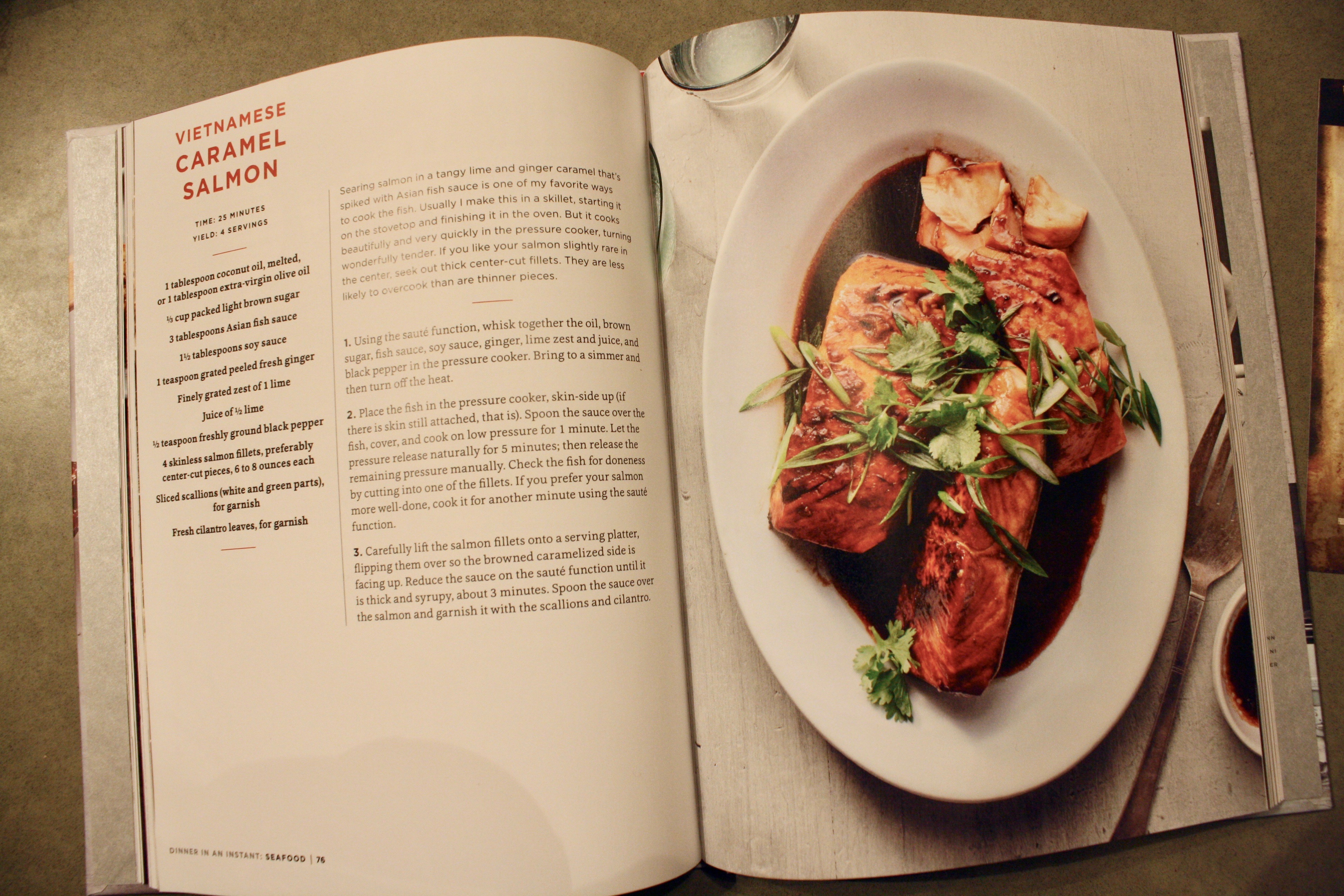 New cookbook alert!
Since this Melissa Clark article is basically what SOLD ME on the instant pot in the first place, I figured it was only right that I buy her book, Dinner In An Instant.  She's a regular NYT contributor for those who don't recognize her name, although you should, because I think she's the new Bittman.  Or at least another Bittman. Anyway.  Her new cookbook is all for electric pressure cookers – focusing not on what the IP CAN do, but what it SHOULD do.  She's hits it up for it's strengths, and knows how to write recipes and develop flavors, so of course, I had to see what she had in mind for me and my new kitchen toy.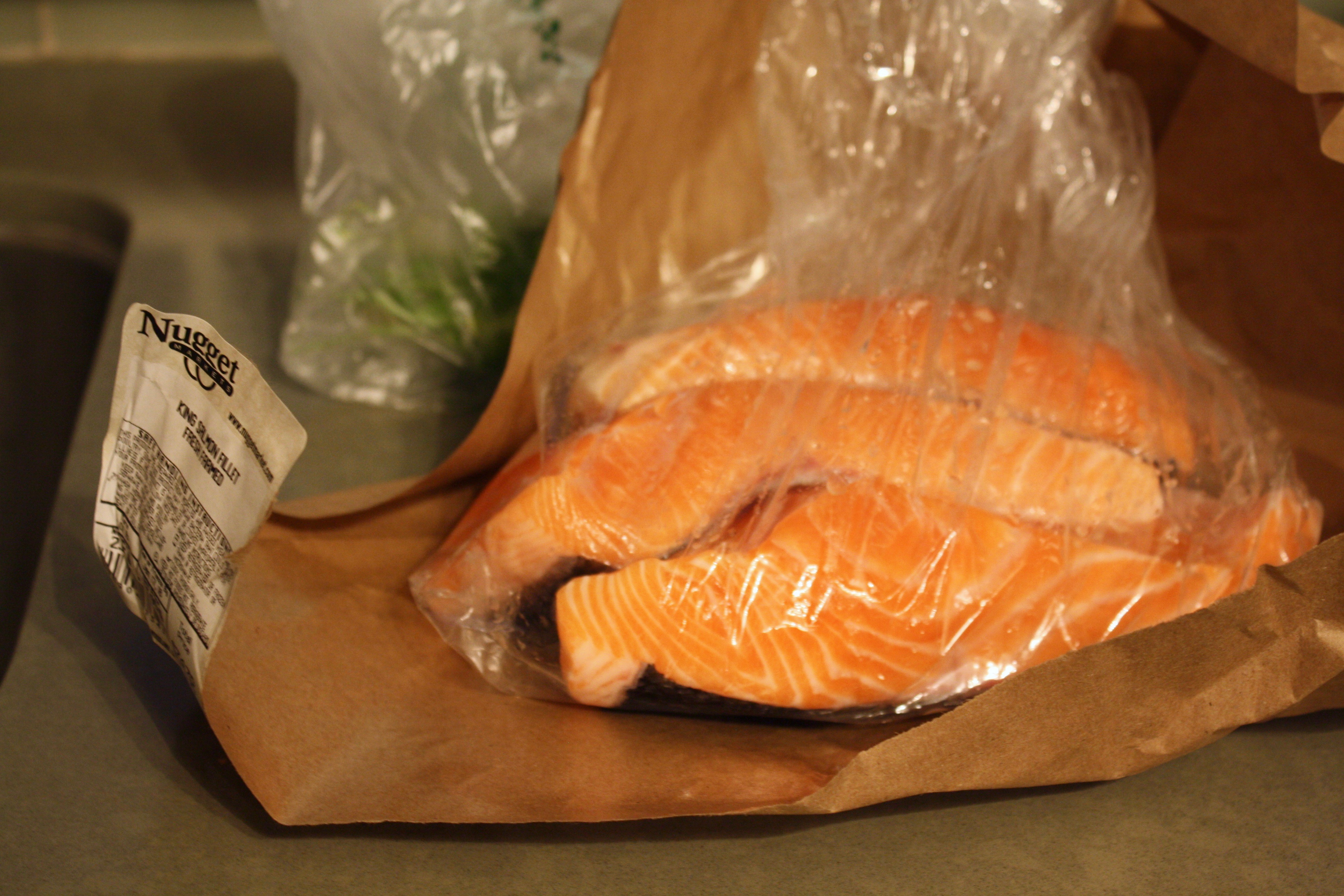 First up, Vietnamese Caramel Salmon.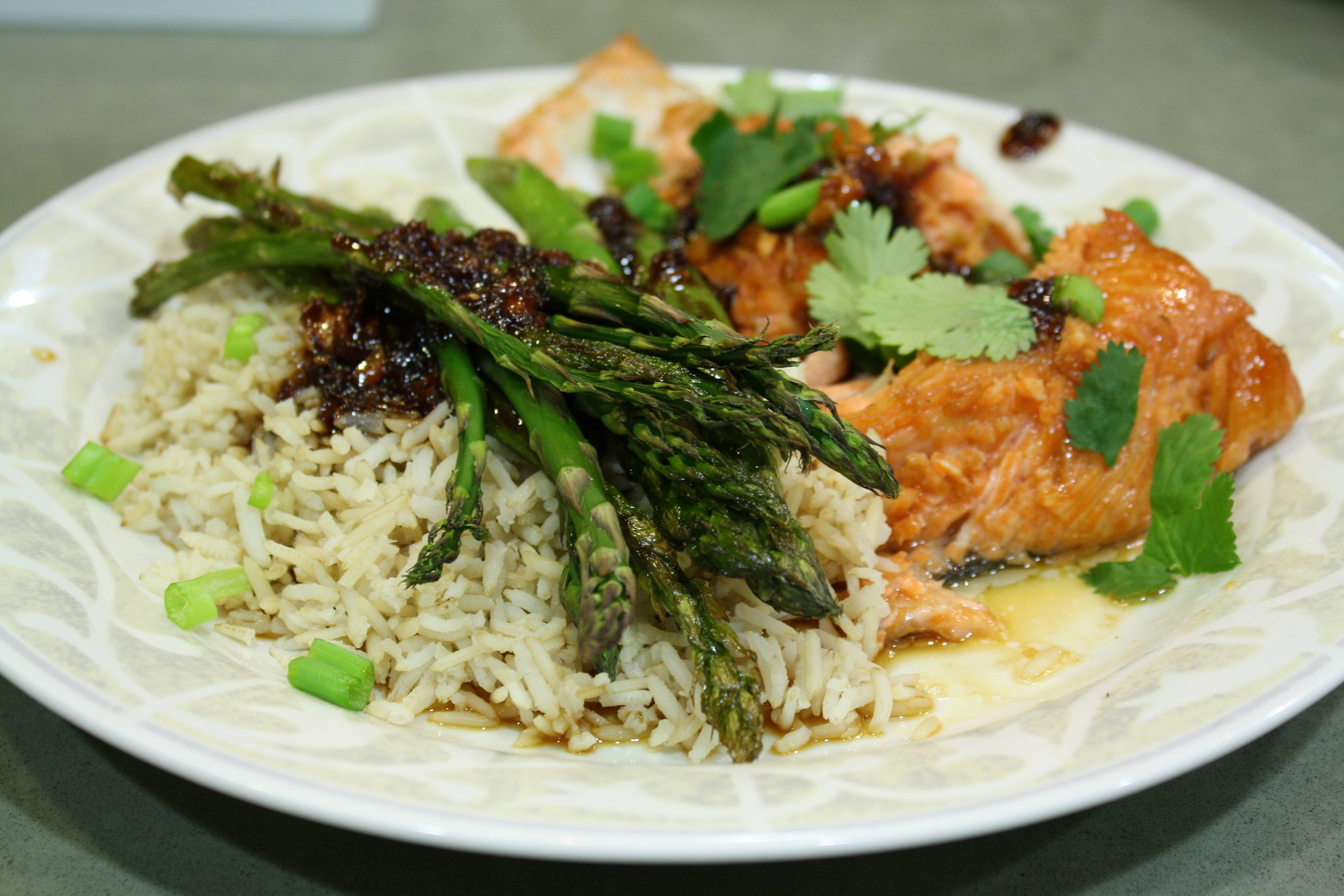 D. A. M. N.
This is THE BEST salmon to ever come out of my kitchen.  I'm not kidding.  I'm never making salmon any other way again.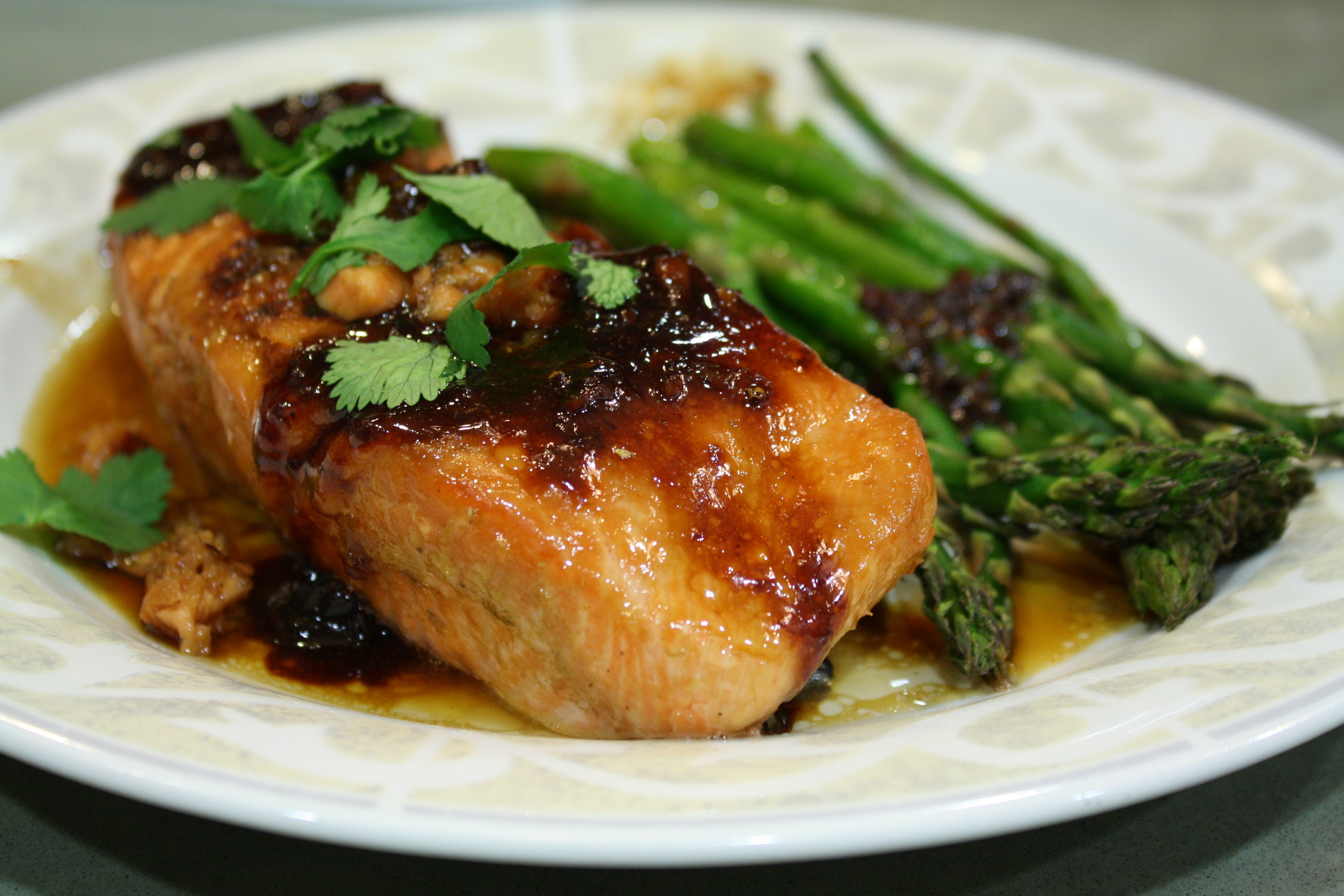 Excuse the hyperbole, but I'm not even sure how to say it any other way.  This caramel sauce was out of this world.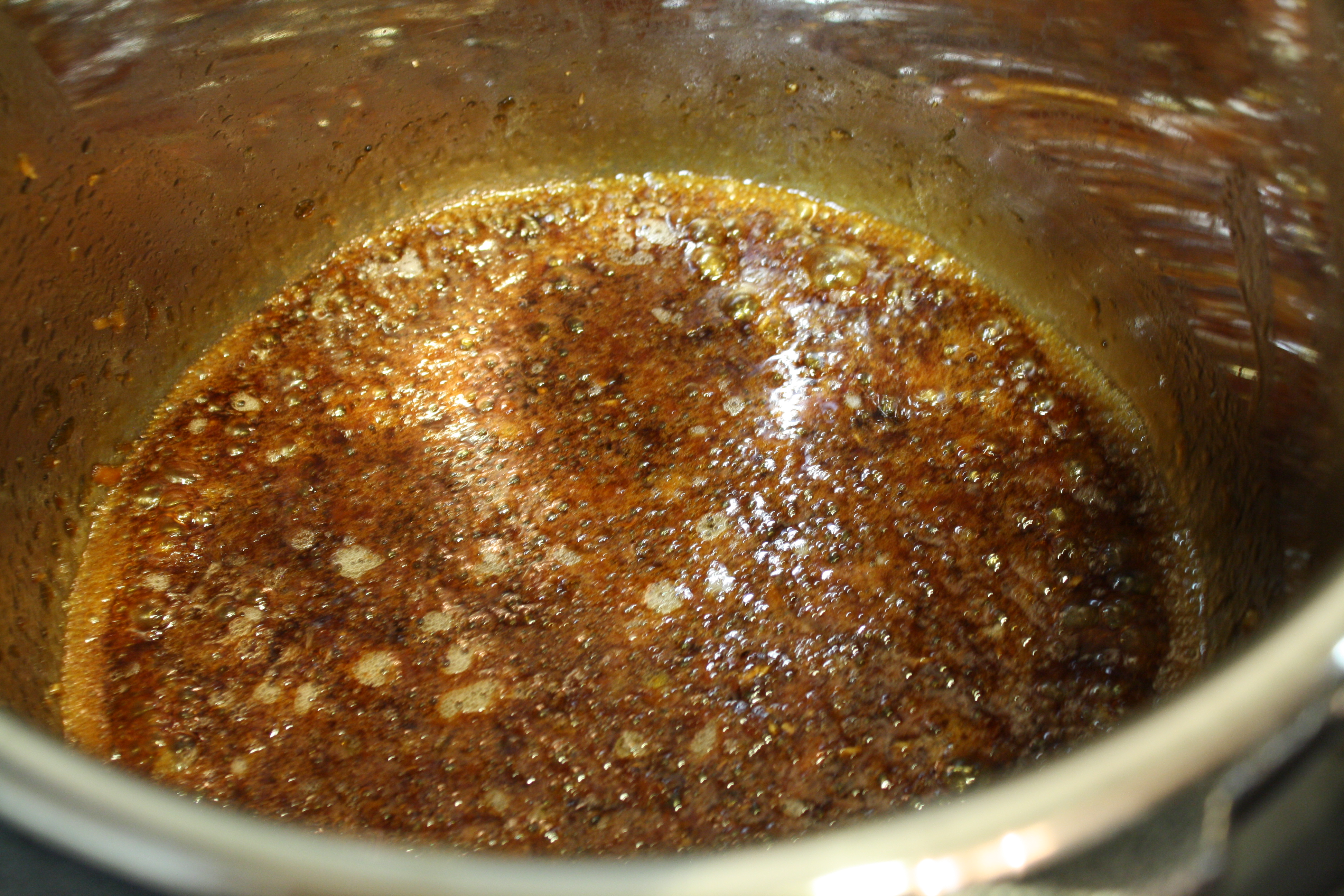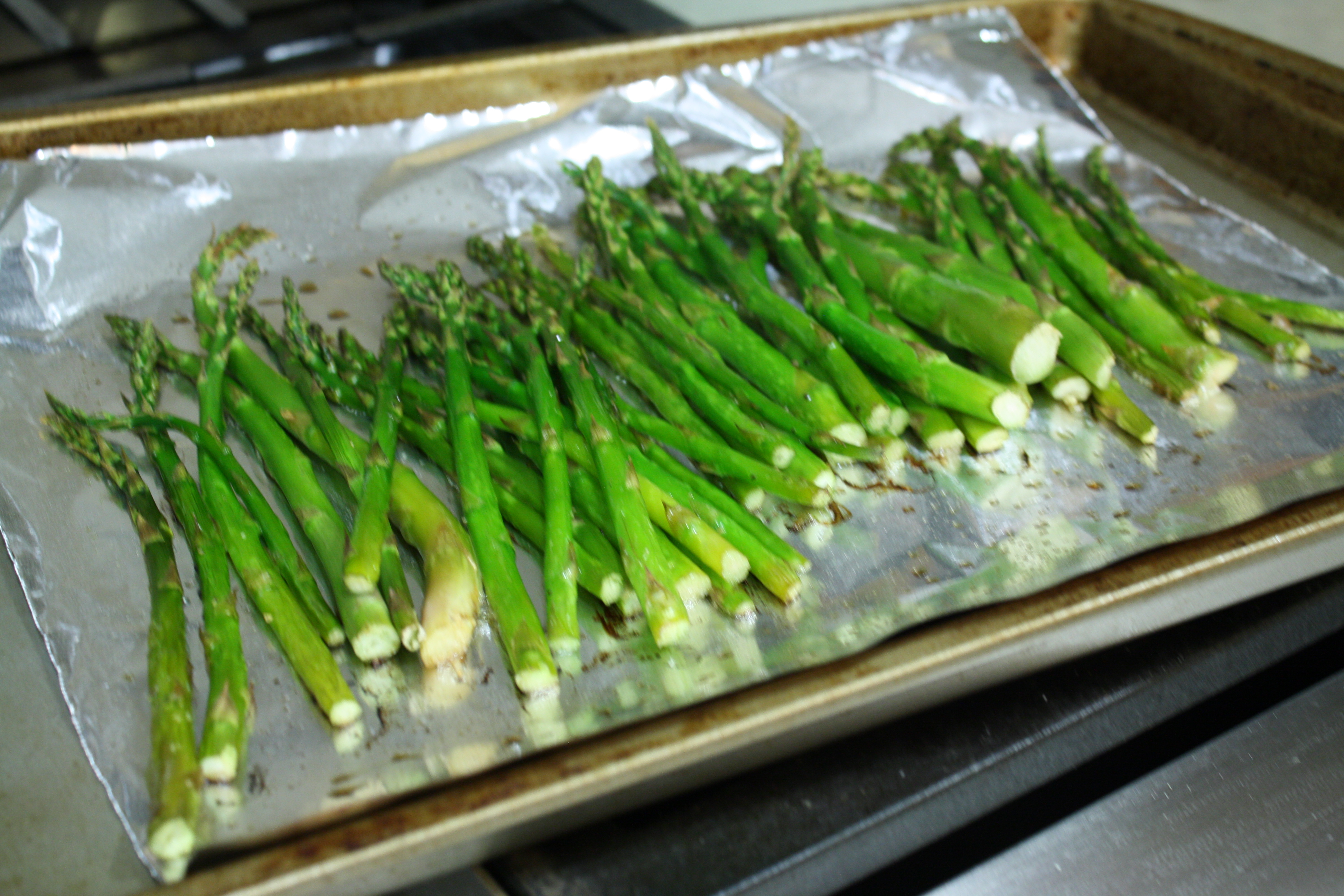 And the best part of all was how easy it was!  And fast!
Totally a weeknight meal.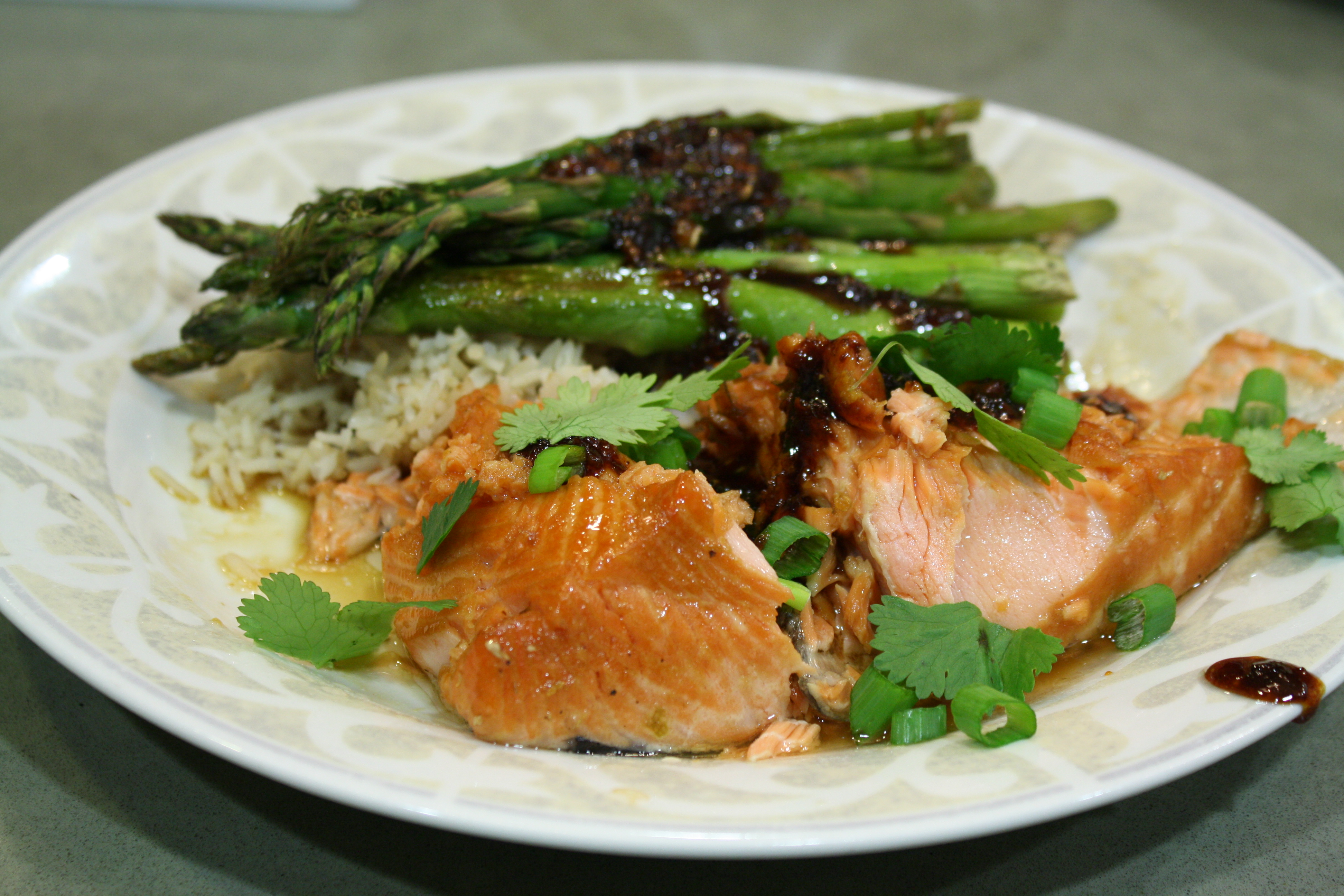 And the way my kids devoured it is ensuring that it basically will now be a weeknight staple.
Oh!  And Trader Joe's finally got good salmon!  This fish was from Nugget, but that's only because I went shopping there first and have never bought fish at TJs before because it always looks so meh.  But now I will!  Because the fish was packaged differently now and looked awesome.  Our bank account is shuttering at this very moment.  Life is short, though, you gotta splurge on something and for me that may have to be salmon.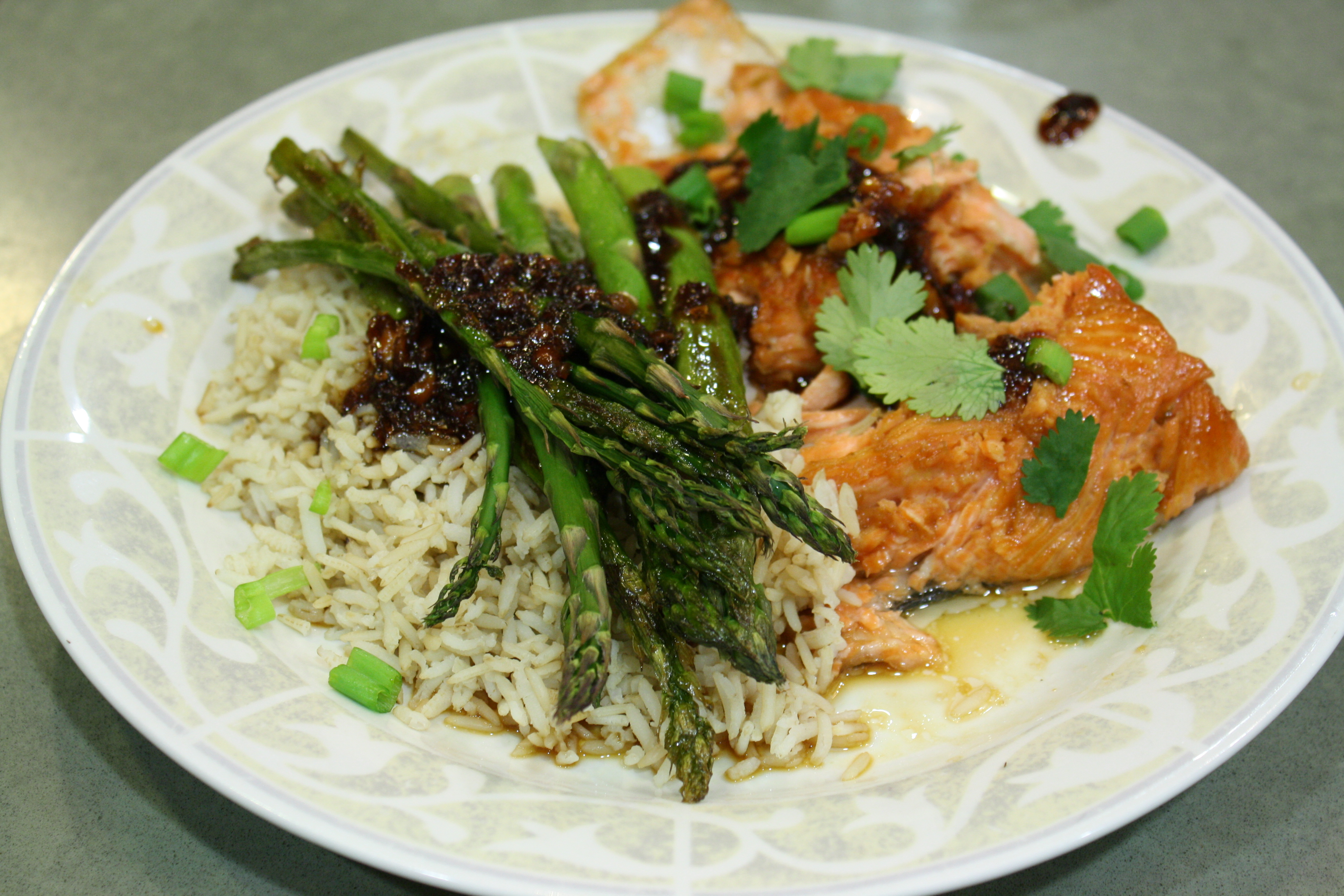 I served it with rice and roasted asparagus.
We were all fighting over the caramel sauce.  And in case you were wondering, it was super easy to clean up.  The whole recipe is basically 3 steps thanks to the sauté function of the pot.  Sauté, add fish, pressure cook for a minute, remove fish, sauté.  Done.  Drool.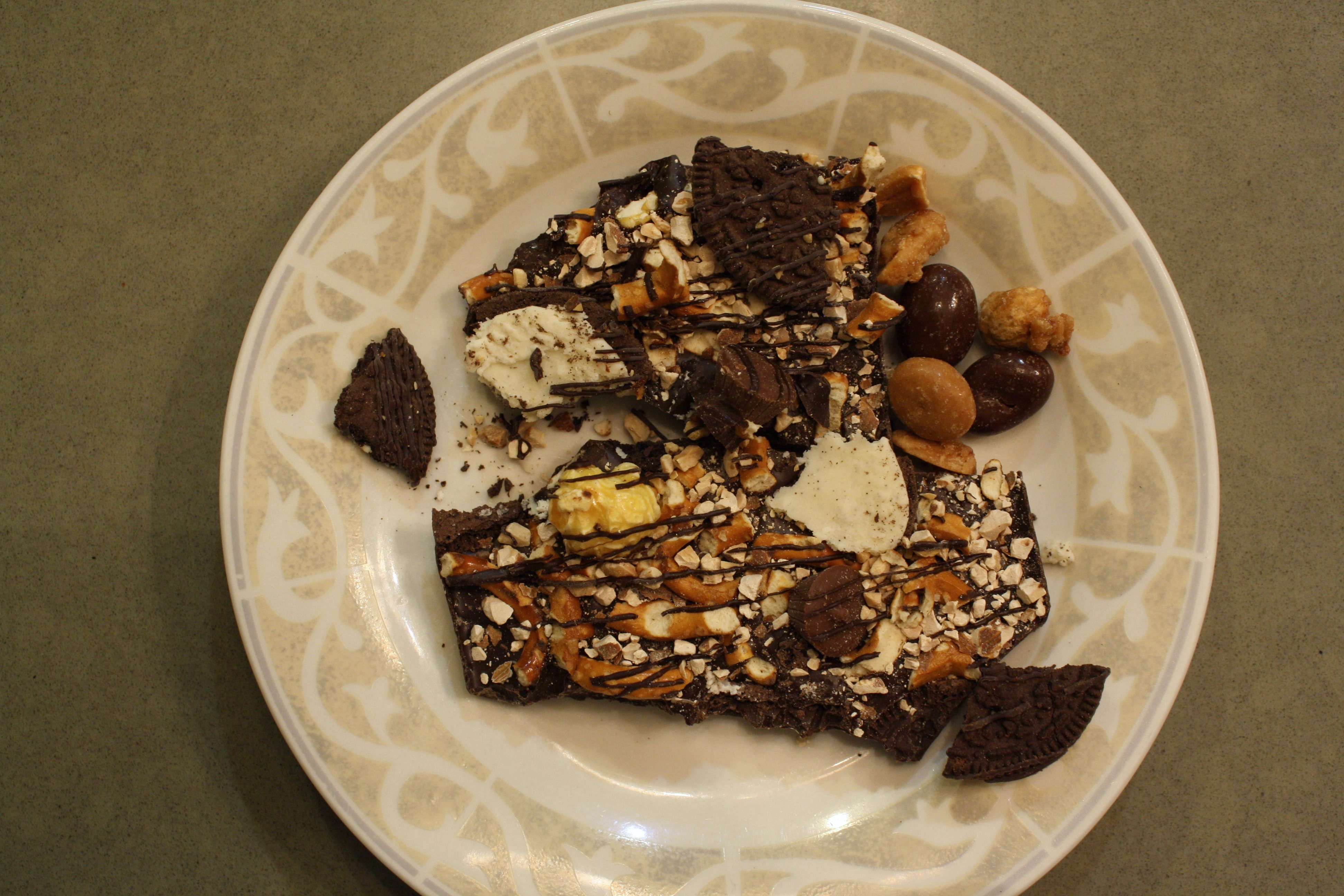 And then I had this.  Kinda an extraordinary food day if I do say so myself.