I've discovered the trick to keep me motivated in the kitchen.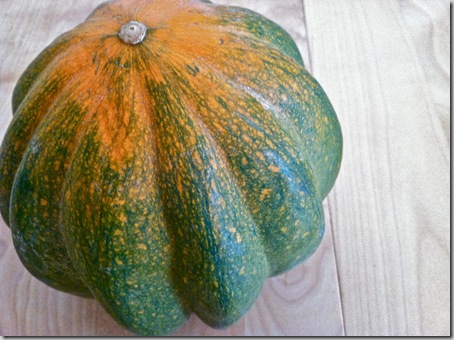 New and different ingredients.  Specifically produce. 
This acorn squash was an impulse buy last week and I was so excited to do something fun with it.  I mean, I will happily eat any and every squash plain.  Simply roasted in coconut oil or dipped in nut butter or drizzled with olive oil, salt and pepper.  It doesn't take much.  But isn't the most fun thing about acorn squash cutting it in half and using it as a bowl?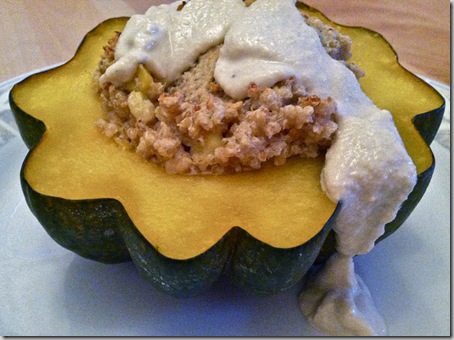 Yes.  For sure.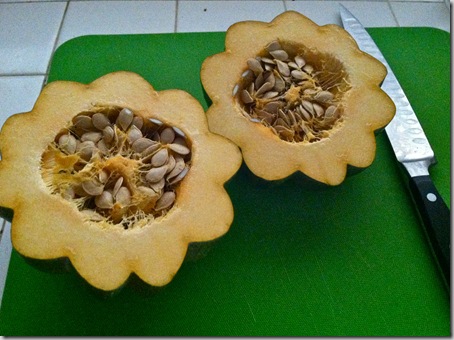 Chop in half, remove seeds (set aside for roasting if you want), and place hole side down in a baking dish that has ~1 inch of water in it.
Bake for 45 minutes on 375 degrees.  You can tell it's done because the skin will get soft and the cave in if you poke it.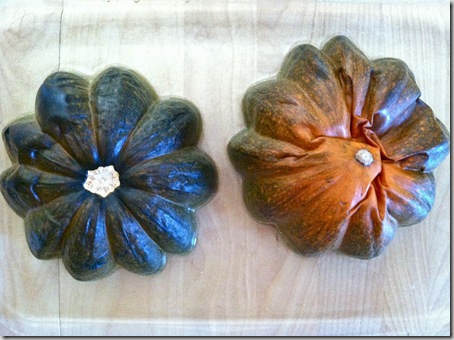 Since I baked it earlier in the day, I set it aside until dinnertime, when I was planning on using it.
For the squash stuffing, I decided on a cheesy quinoa mixture.
Cheesy Cashew Quinoa with Corn
Ingredients:
1 1/2 cup raw cashews (pre-soak in water for >1 hour)
2-3 tbsp nutritional yeast
1 tsp tamari or Bragg's liquid aminos
1 tsp lemon juice
1/2 cup plain almond milk (+additional liquid – almond milk or water)
1 cup quinoa
3/4 cup corn
Directions:
Cook quinoa as per instructions. 
Drain and rinse soaked cashews and blend with nutritional yeast, tamari, lemon juice, and almond milk.  Add additional water or almond milk as needed to blend cashews until you get desired consistency.  Mine was a thick sauce.  Combine with corn and cooked quinoa reserving a bit of the cashew sauce to add atop the squash later.
Side note: This is pretty awesome on it's own, so I'm glad the recipe made extra.
Take pre-cooked acorn squash and pack with quinoa mixture.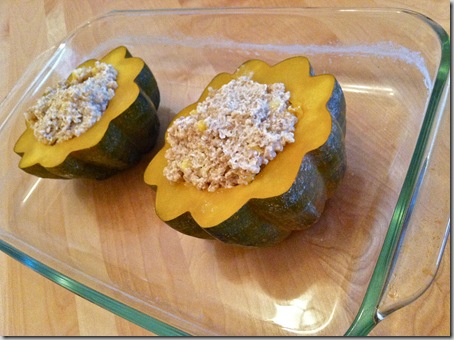 If your squash is still warm, simply place in oven under the broiler for 5-7 minutes or until the quinoa starts to brown on top.  If you're squash is not warm, warm for 10-15 minutes at 350 degrees prior to broiling.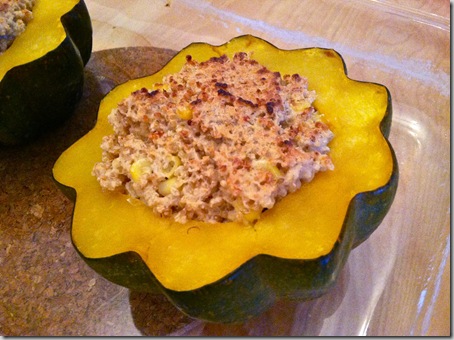 Serve with extra cashew cream sauce.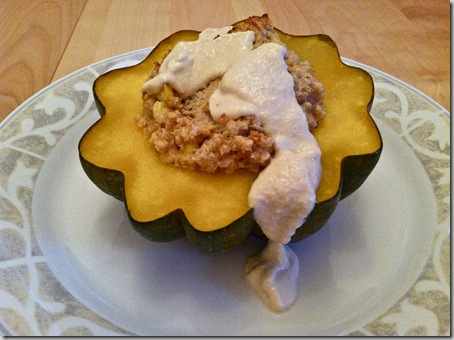 I love how you can scoop squash into each bite.  Such a hearty all-in-one meal.
Oh, and about those squash seeds.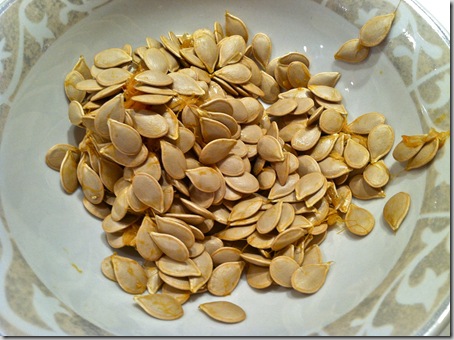 I tossed them in flax oil and tamari and baked them for ~10 minutes at 375 degrees.  I had to keep my eye on them so I didn't do this again.  Ovens vary so much!
Left: Before & Right: After.
Kyle couldn't stop munching on them.  Hot and tasty calcium, zinc and iron for the win.