Kyle and I had a vacation day!  We woke up after a medium night's sleep and kissed our babes goodbye and went on a run.  Together!  It was so fun.  We found some stairs and did those and because I had company I ran a but longer than I would on my own.
I had packed breakfast and lunch for the kids for my sister and her husband, Chris, to give them.  They gave P his dose and headed for Sonoma's train town…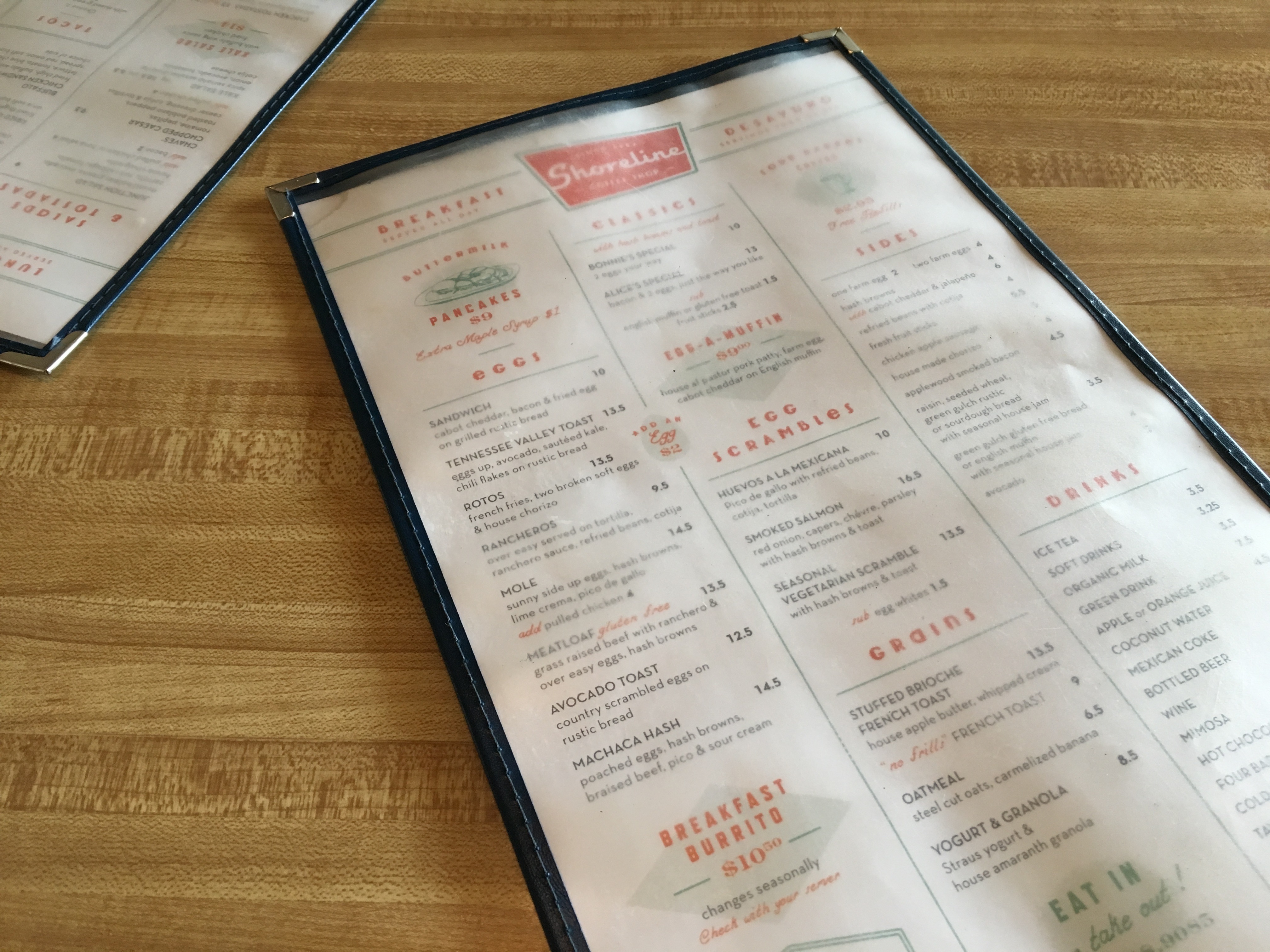 Just as Kyle and I were sitting down to eat breakfast.  🙂
I found this place on yelp.  I probably put "breakfast gluten free" in the search engine and this was one of the places that popped up so we went for it.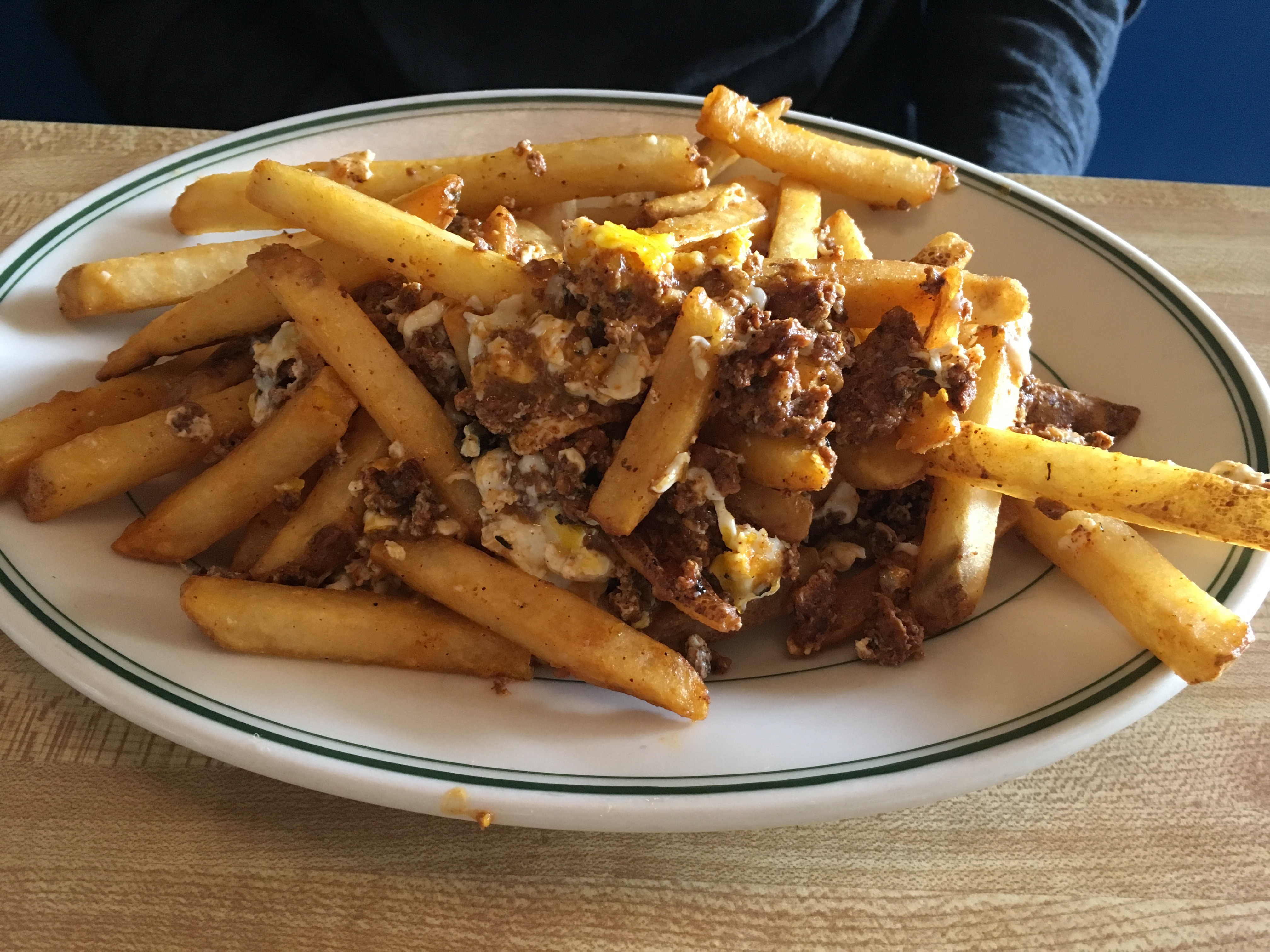 Kyle got the rotos which was french fries, two broken soft eggs, and house chorizo.  He polished off every inch of the plate.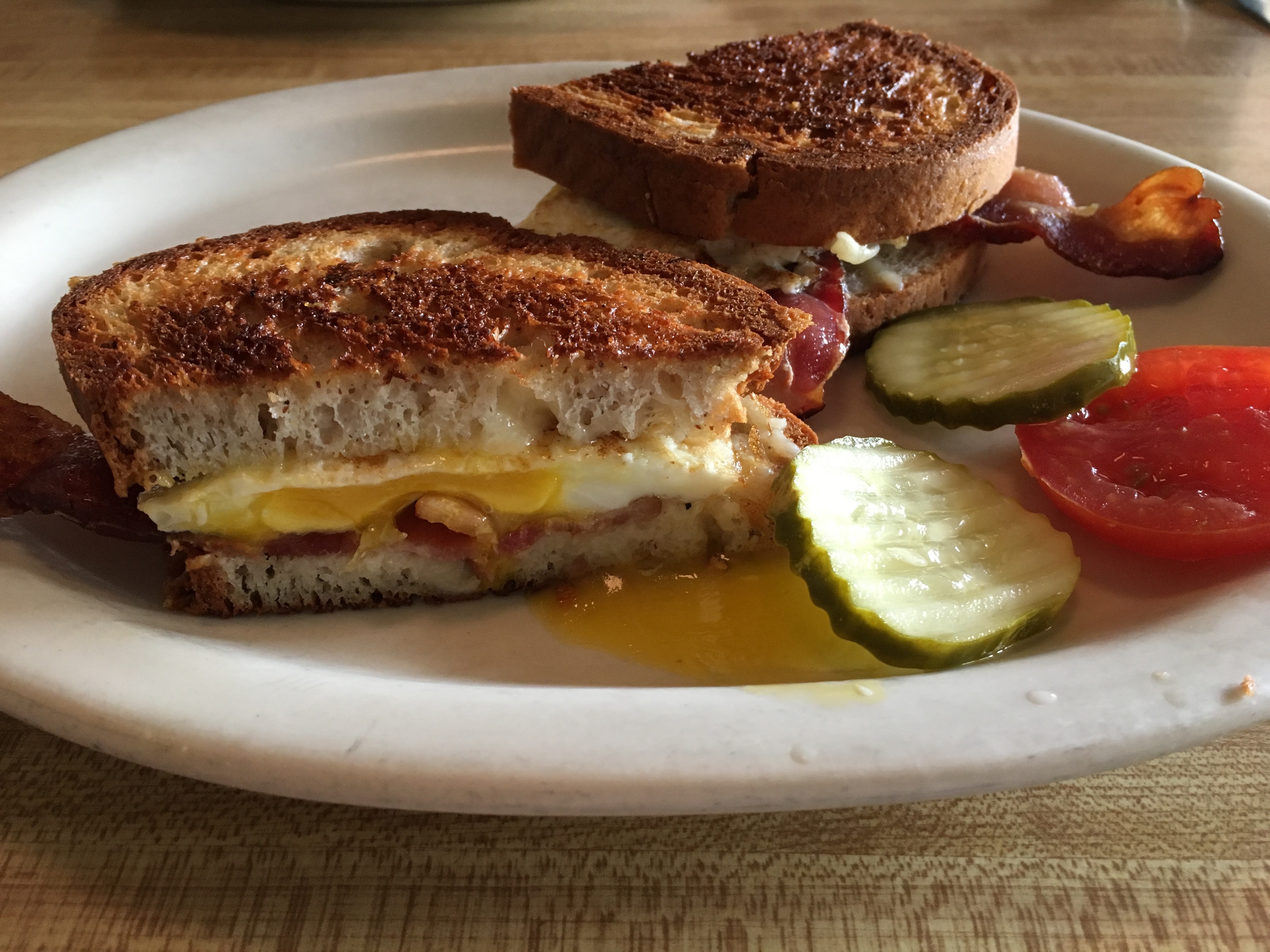 I got the egg sandwich on gluten free bread, which had cabot cheese, bacon and egg.  I know cabot to be lactose free so I figured this was a treat worth indulging.  I haven't had gluten free bread in a while so I was realllllly looking forward to it.  Probably more than I ever looked forward to GF bread before this SIBO thing.
It was really really good.  Perfect portion too.  I stopped with just a few bites left so I didn't overdo it, but saved the rest for another day because I didn't want to waste those few magical bites, as little as they seemed.  I knew we had a great day of food ahead of us, so I didn't want to blow it at the start and get too full for anything else.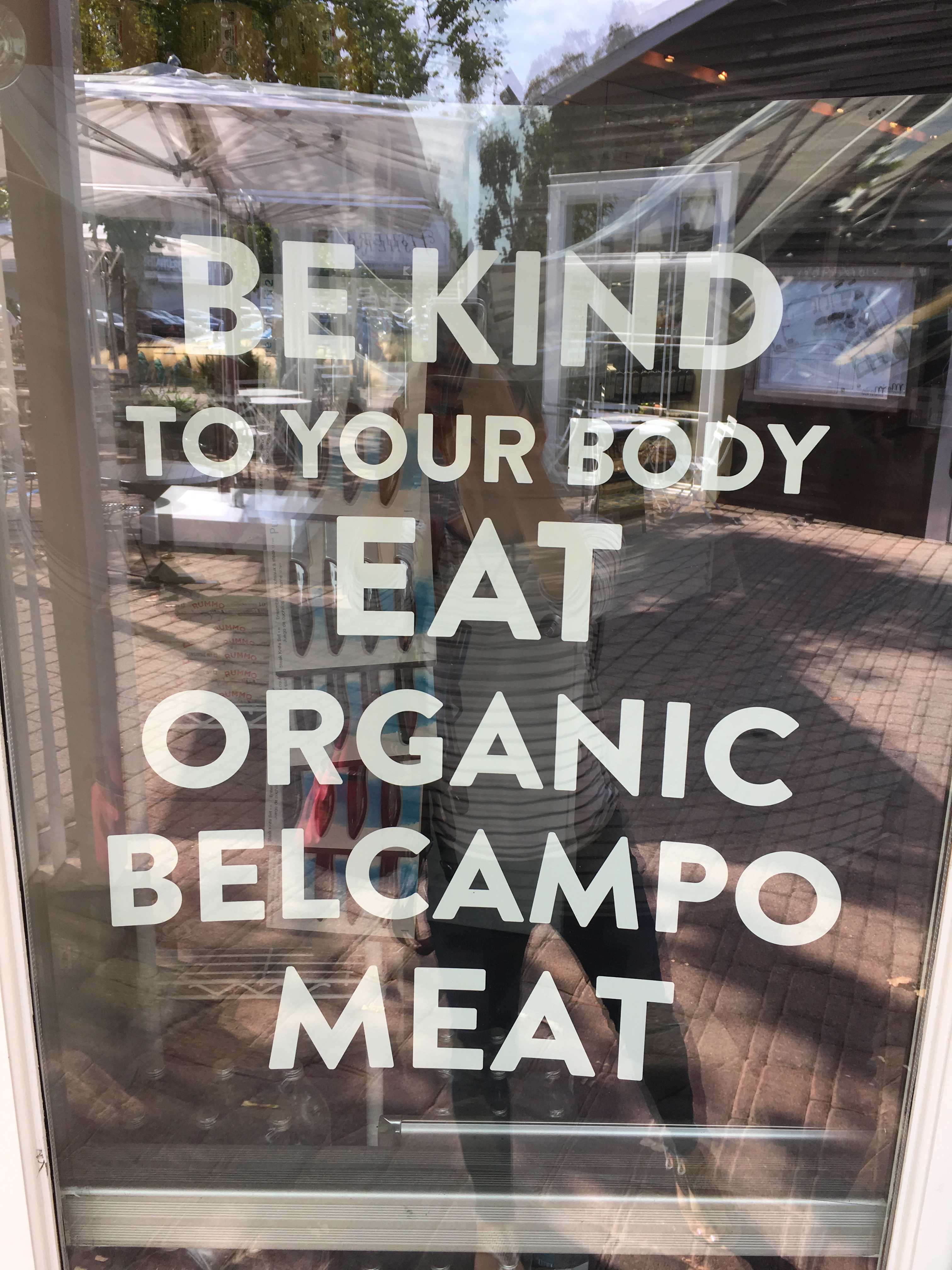 We went to the Headlands after but the fog was typical and we couldn't see much so we decided to go to a movie instead.  Mid day movie date with my guy?!!?!?!  Who are we?!!?
We had some time to kill though, so we wandered through the Marin Country Mart. Want. it. all.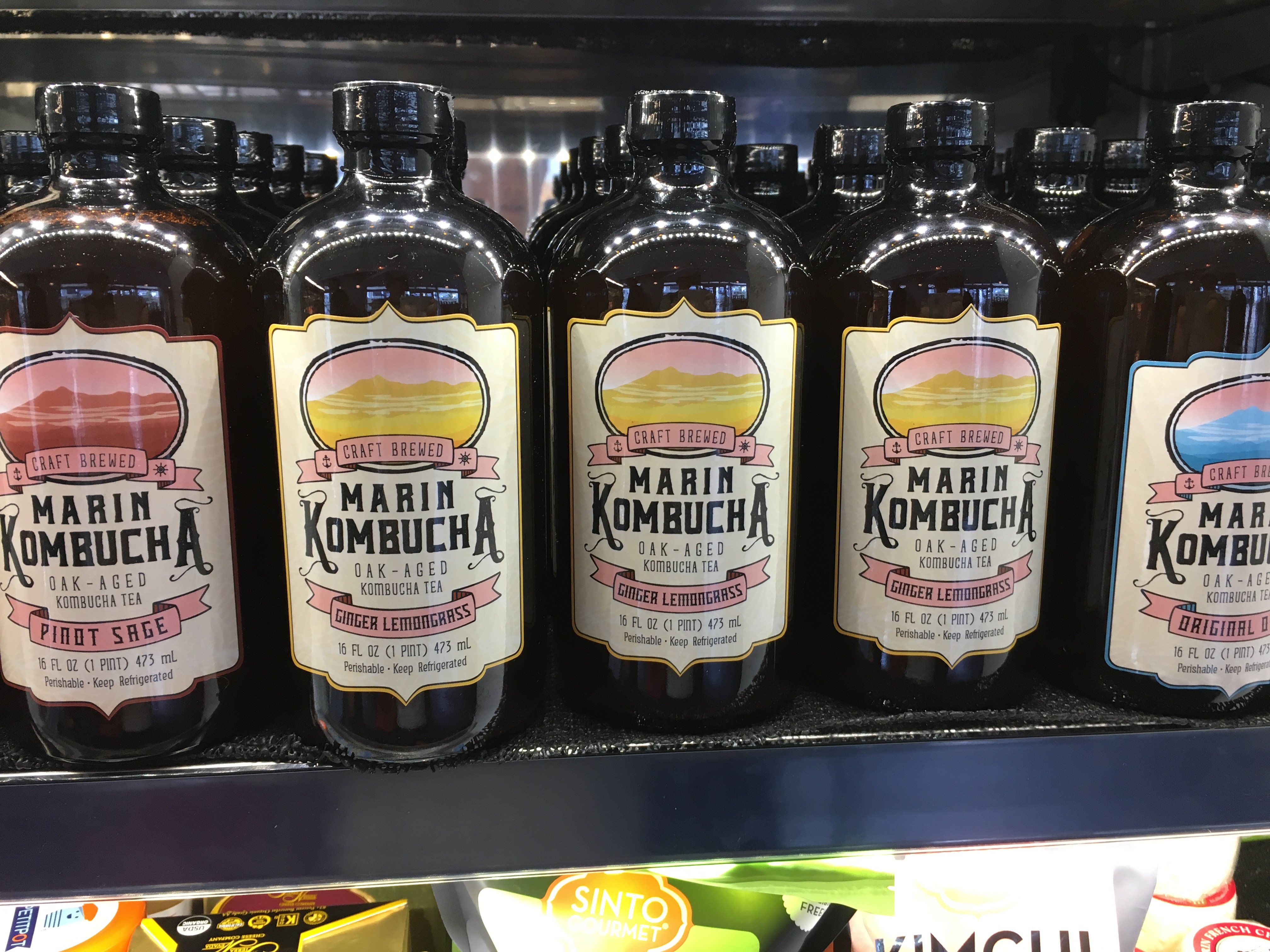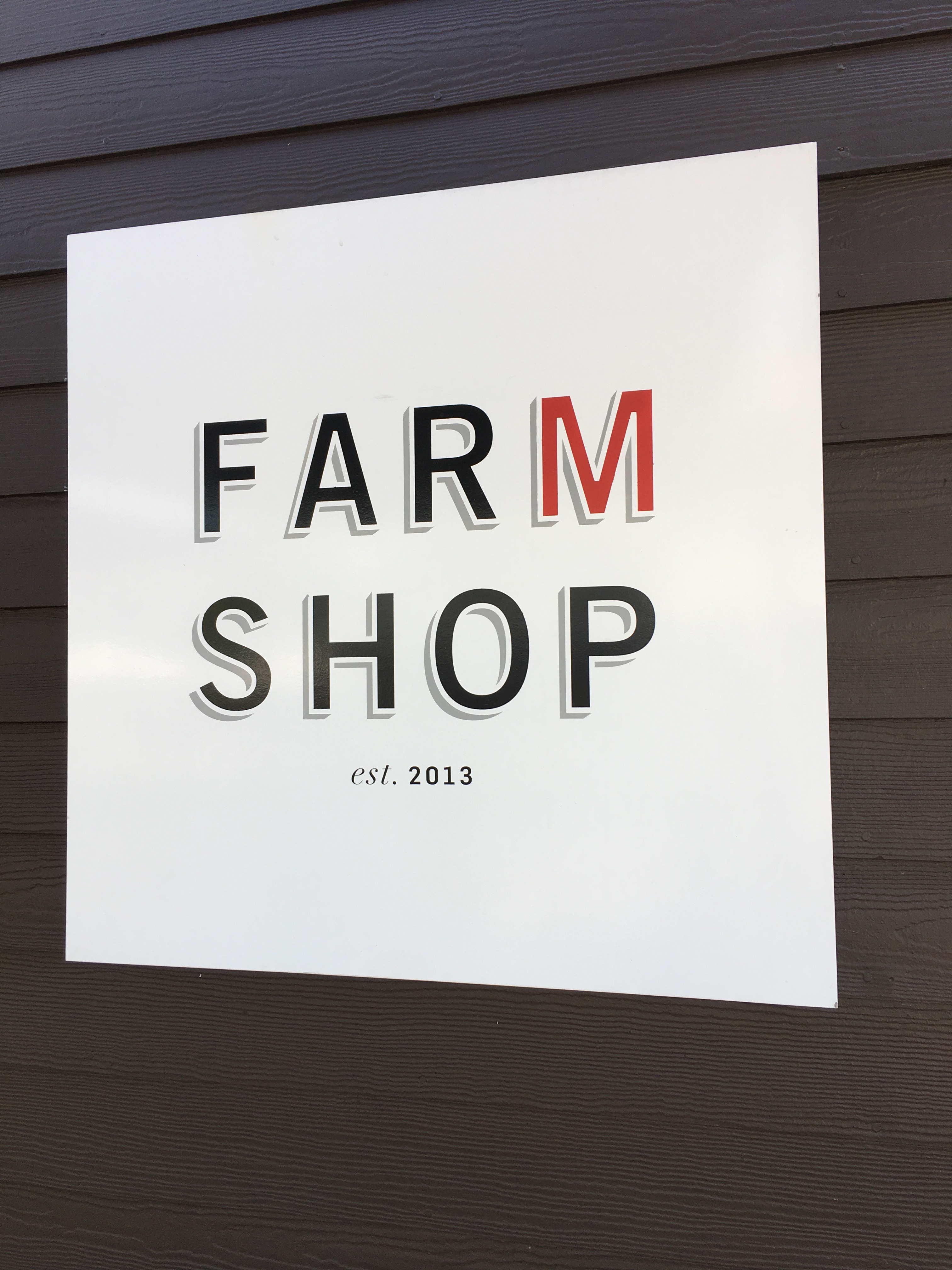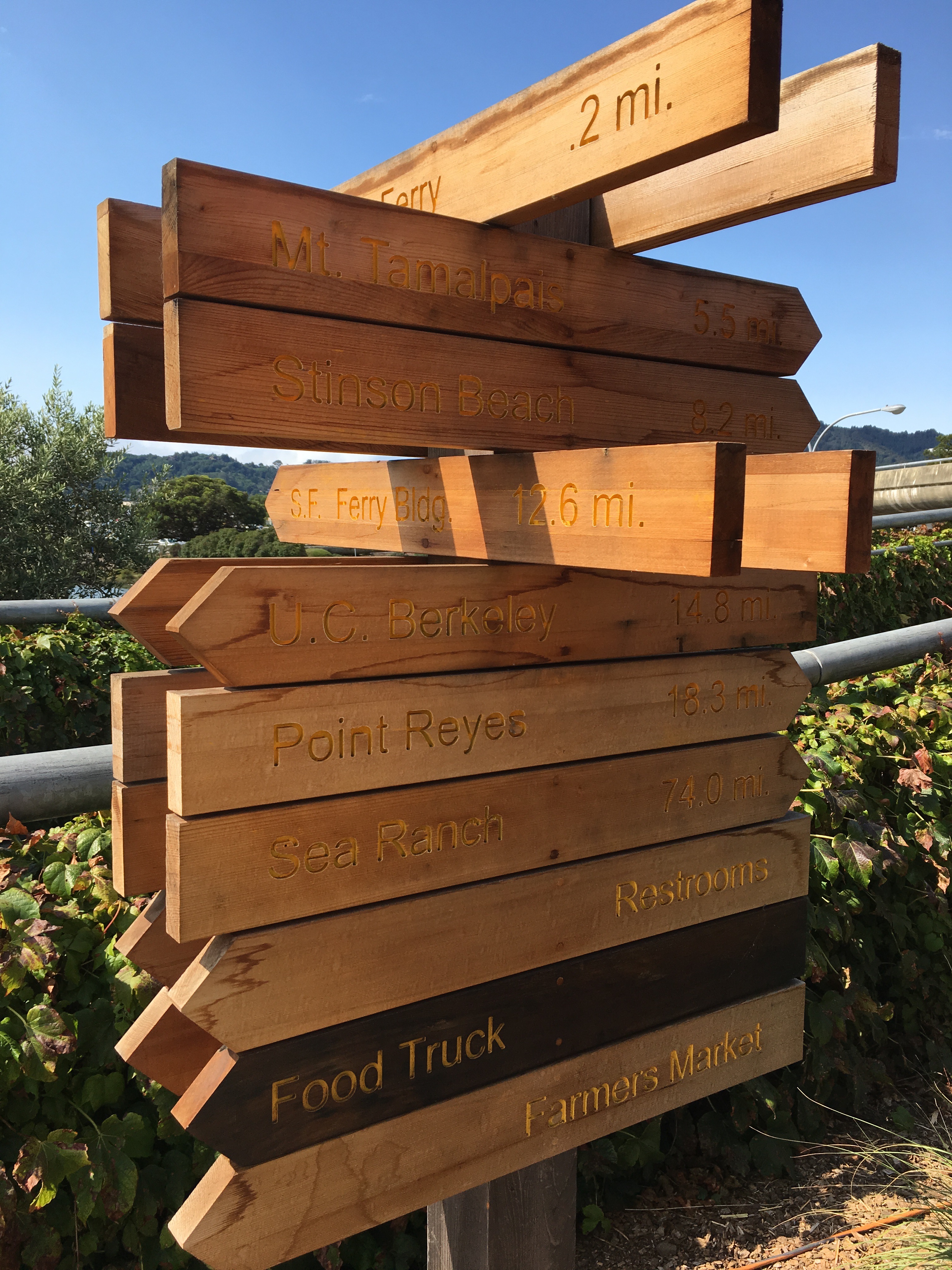 After the movie we hit up Sol Food – the Mill Valley location, not the San Rafael one.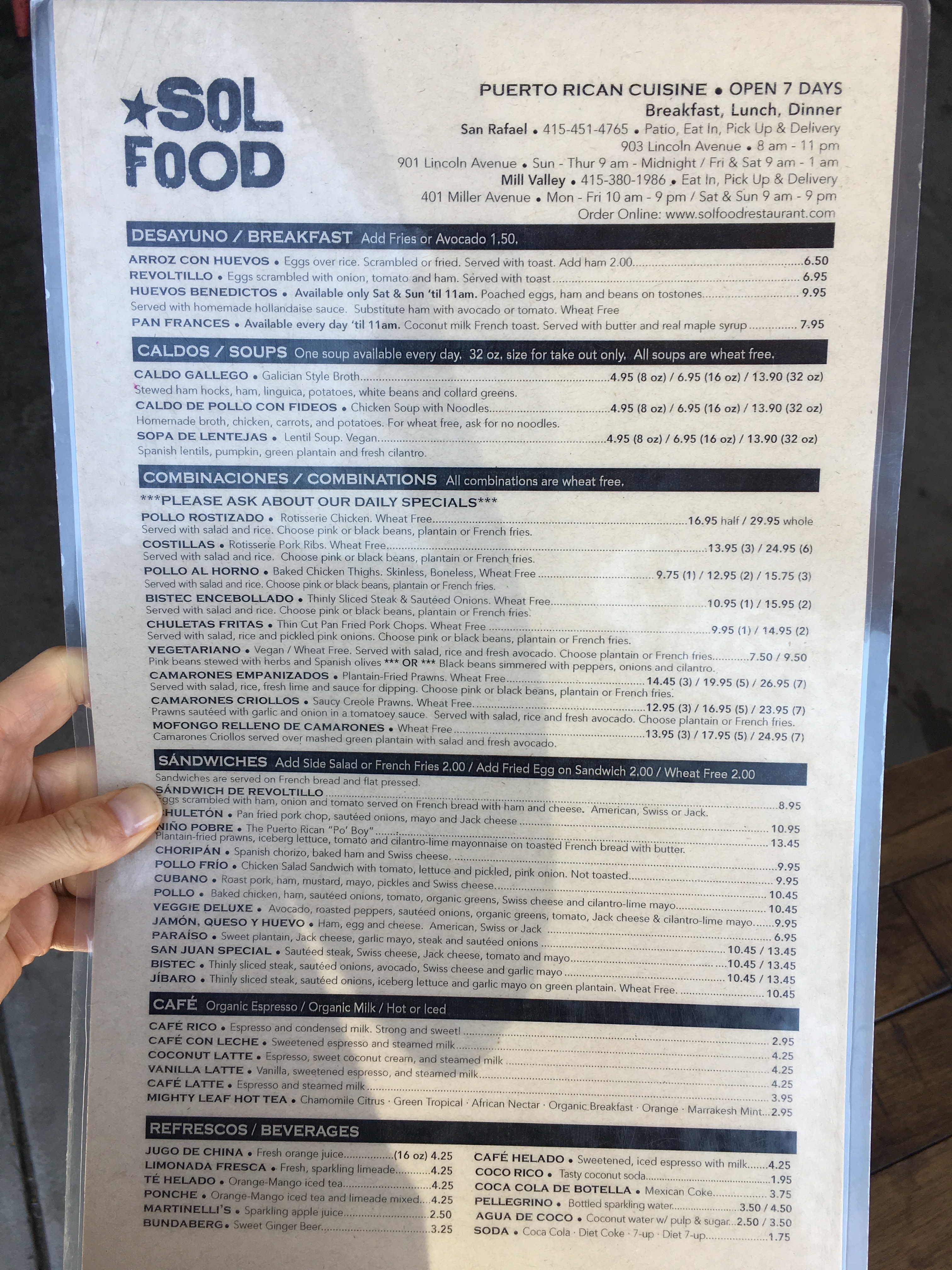 Tracy recommended this place to me initially, but then every person I talked to after backed up the rec.
Have I ever had Puerto Rican food?  I can't think of a time I did, so I'm gonna say no.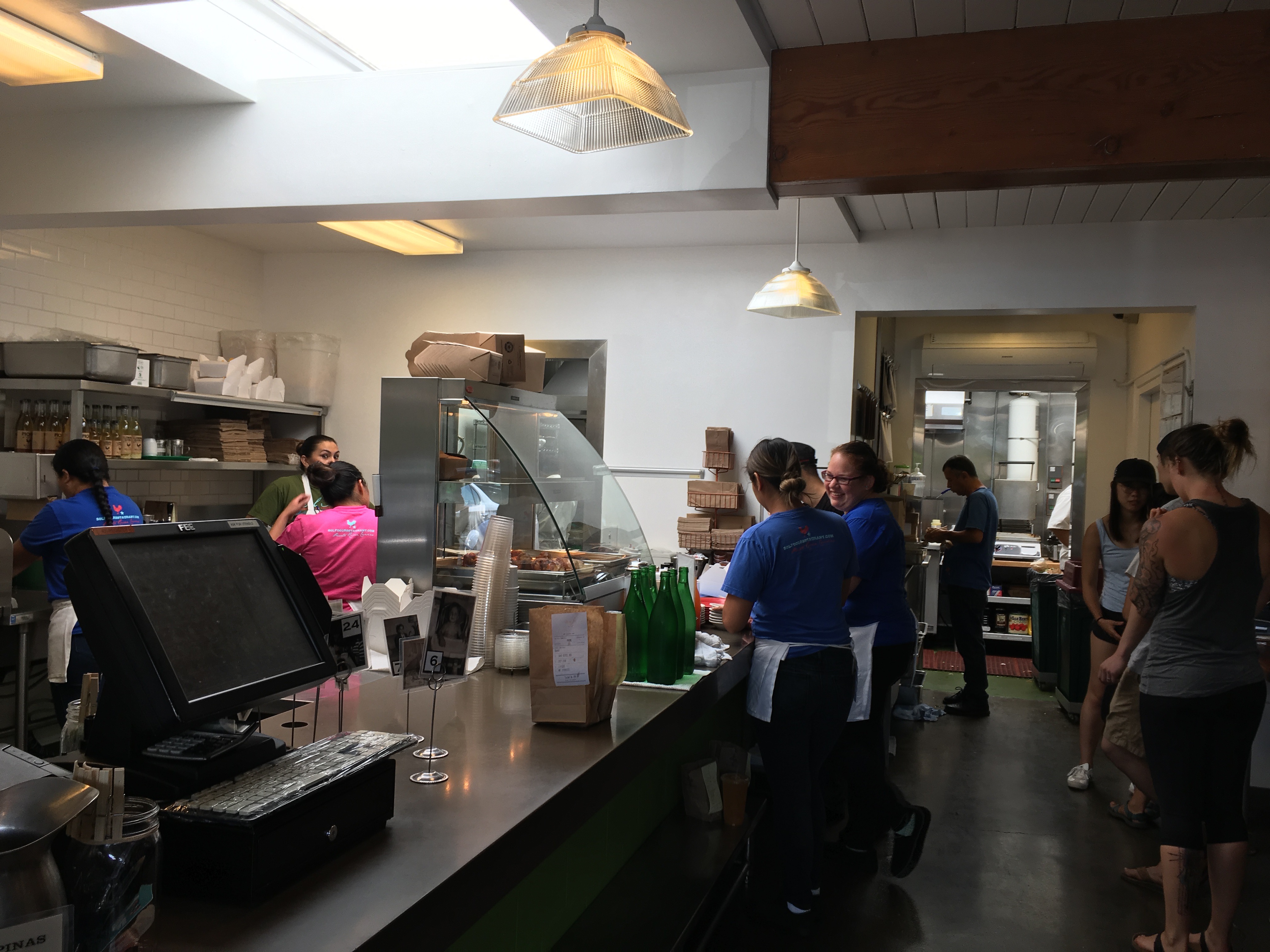 Busy busy, even at 1:30! The wait was quick though.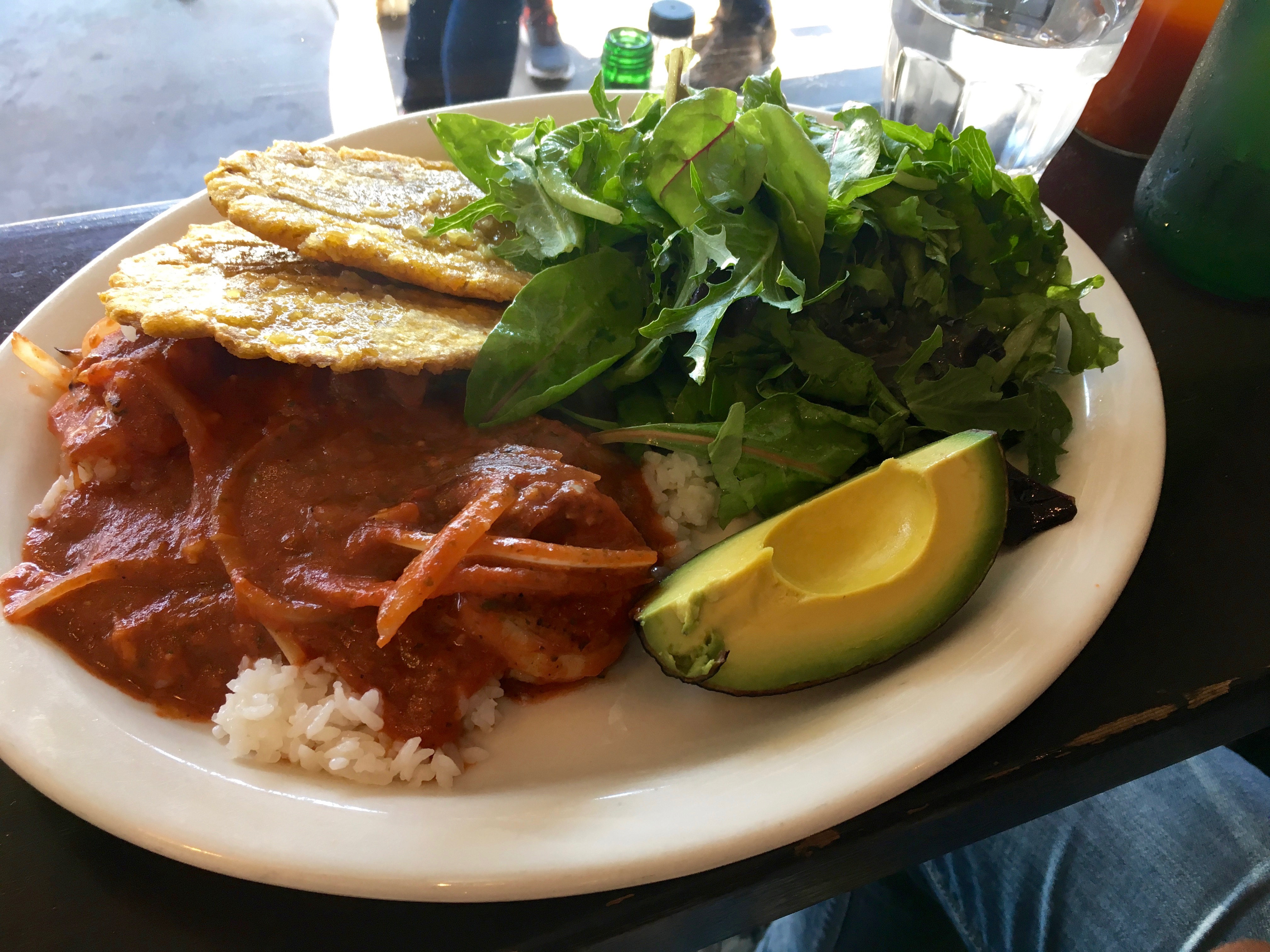 Kyle got the camarones criolles with tostones (fried plantain cakes).  He even shared some of his avo with me!!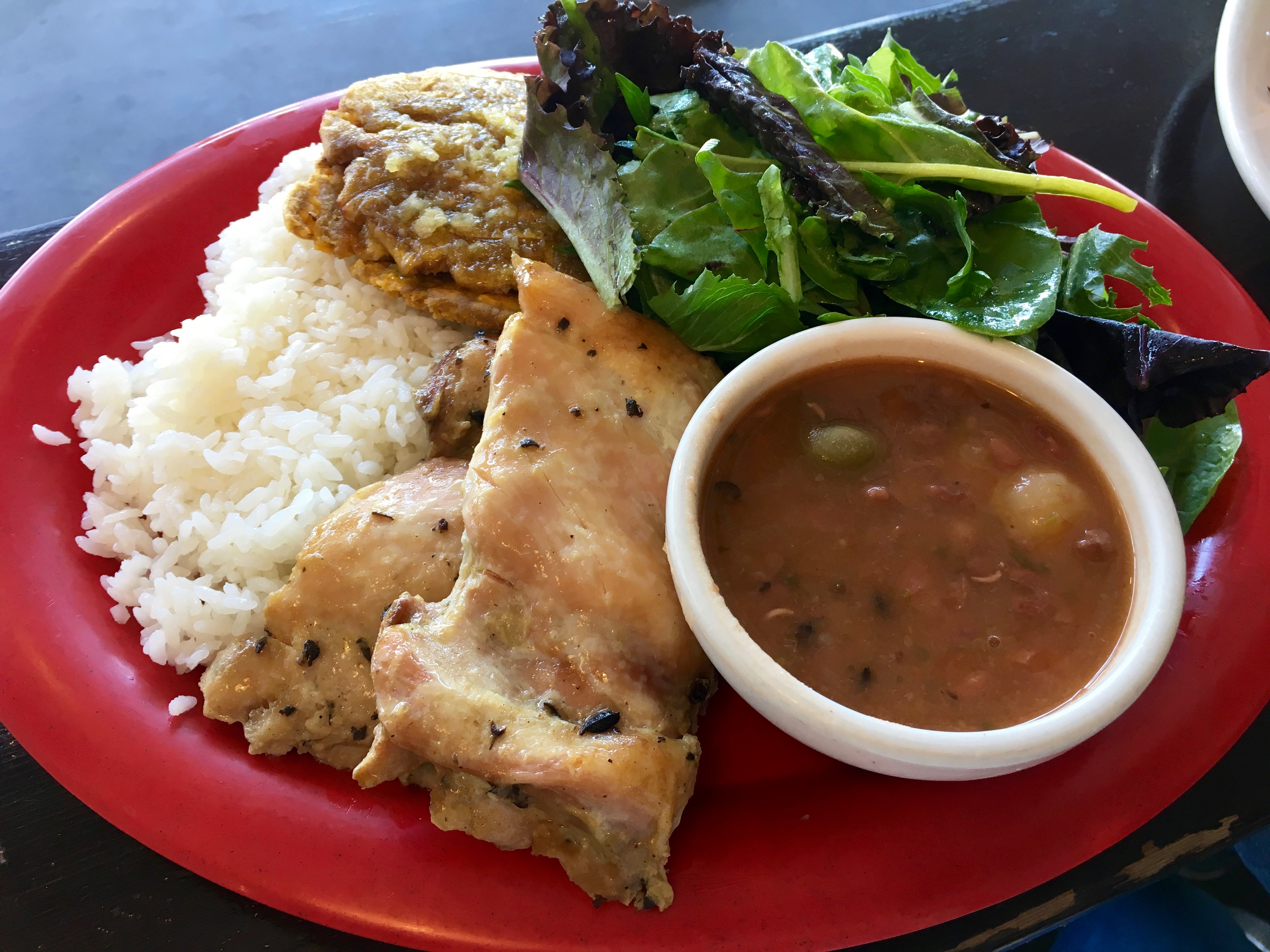 And I got the pollo al horno with pink beans and tostones, too.  Those plantain cakes!!!!  The chicken literally fell apart with the touch of the fork and was super flavorful.  And the salad!  I would swear the salad was the best thing on the plate, except it had to compete with the plantains and the chicken!  Great lemon-y dressing. They sell bottles of it, but it has more garlic than anything else.
The garlic situation was REAL though, and although it was all tasty as could be (seriously, it was soo sooo good), about an hour later the garlic took my gut over.   I've never had those kinds of (productive) reactions, usually it's just cramping forever without any resolution…so that was nice (even though the acute cramping on and off sucked beforehand).  After that I was fine.
We played tennis and lazed the afternoon away until dinner time.  My sister got both kids to nap (!!) so we stayed in Sausalito a little later and enjoyed a dinner at fish.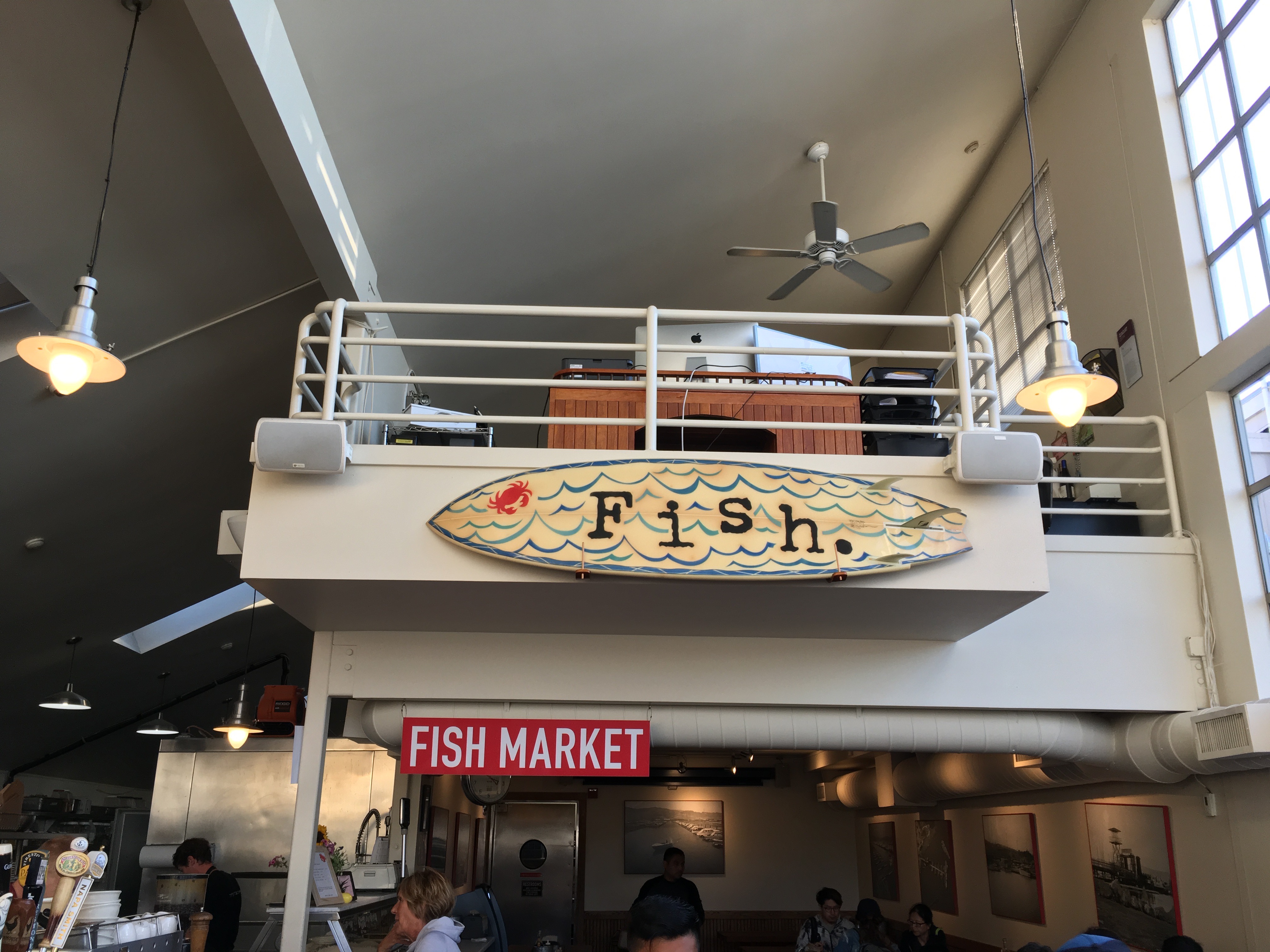 I talked to the staff and they confirmed with the kitchen that they could do no dairy and no peanuts without a problem, so I got the kiddos fish tacos to share.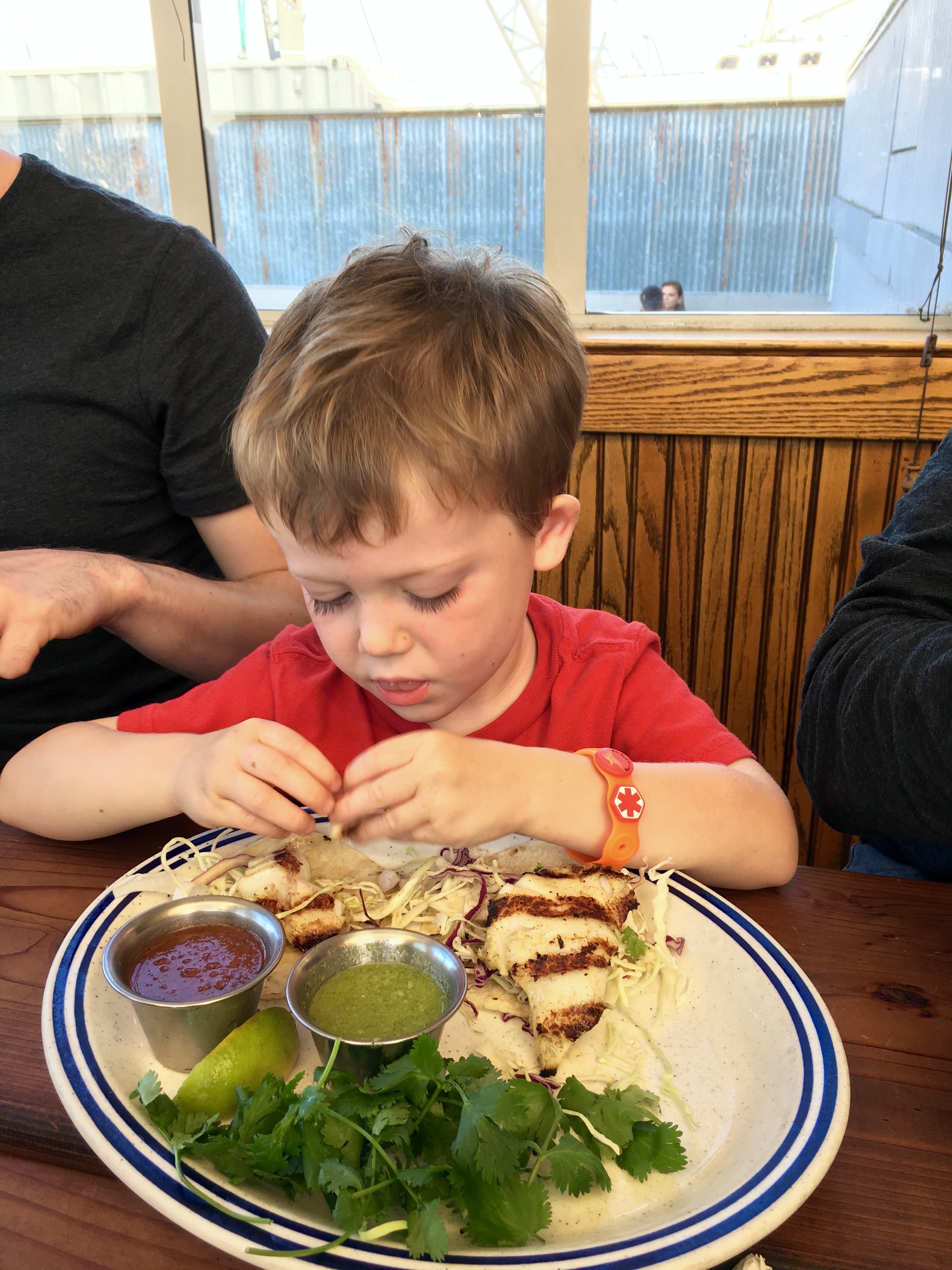 Dude was loving it.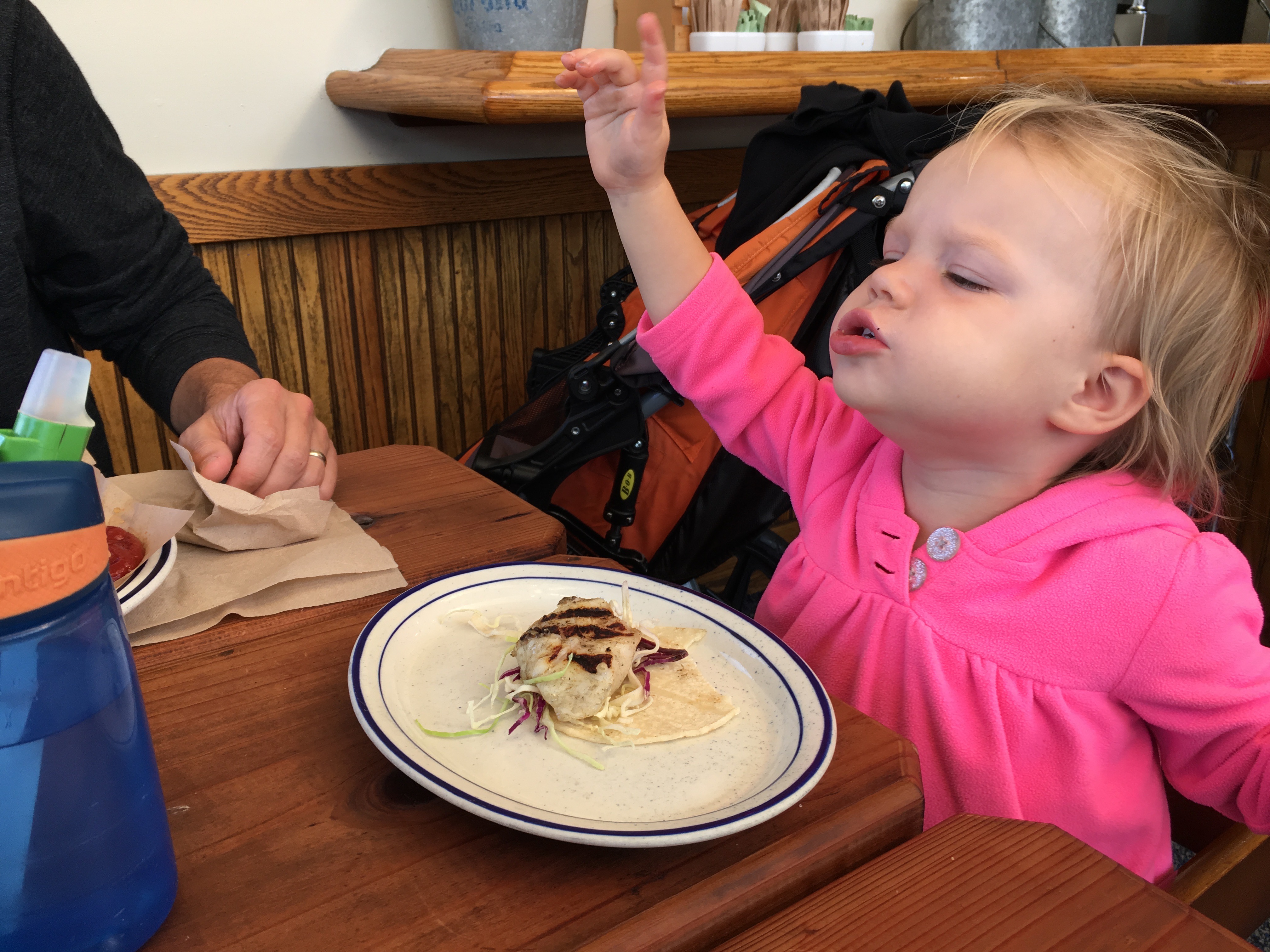 V ate it too, but was in a mooood.  Probably had to do with the line we had to wait in to order and the fact that it was 7 pm when we finally got our food.  She was cool once we shared some fries with her.  And then NOT once we cut them off.  Girl loves her food…just like her mama.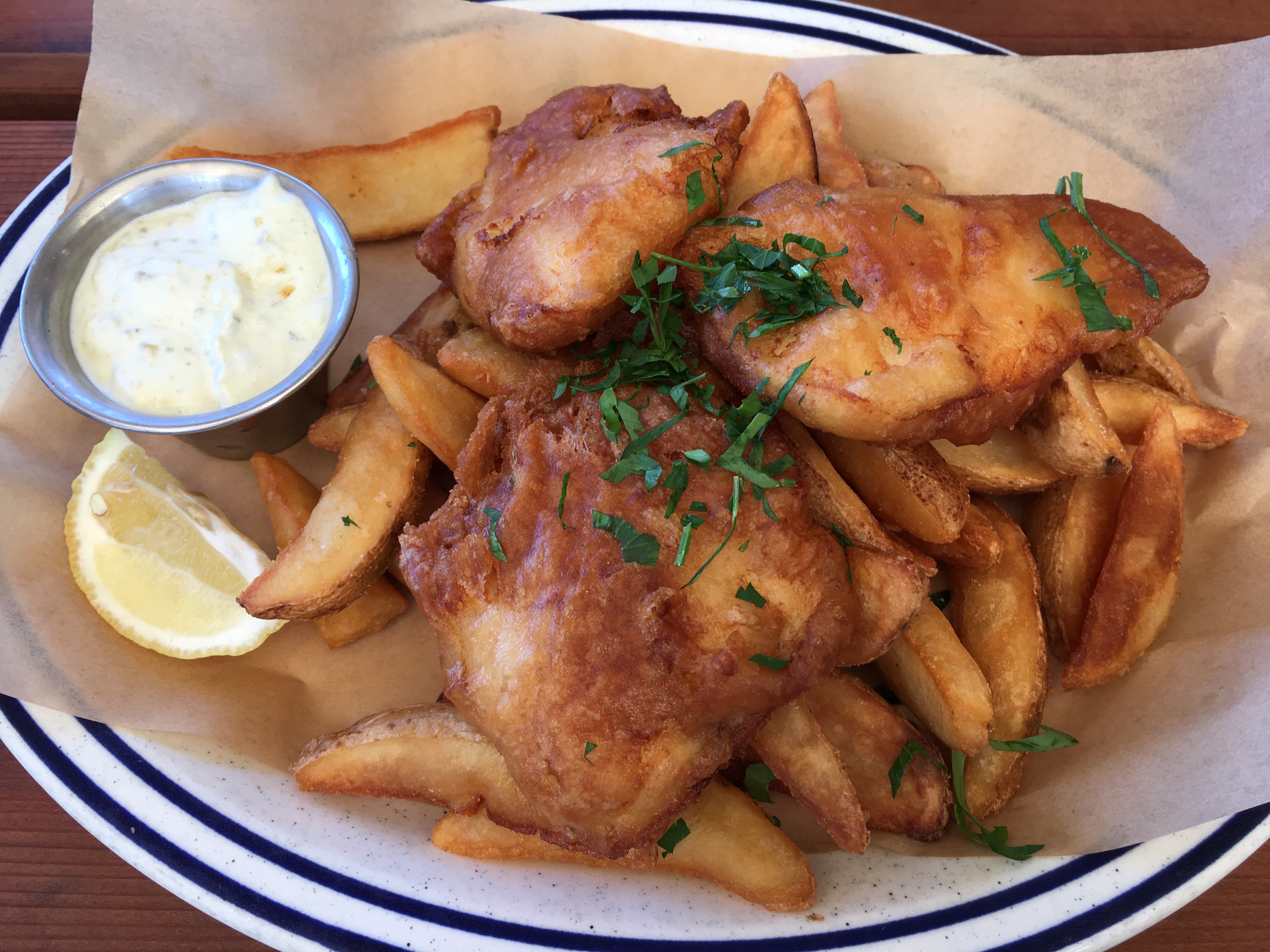 Kyle and I both got fish 'n chips.  He wasn't going to get them but the tuna salad had pickles in it, so he went with plan B.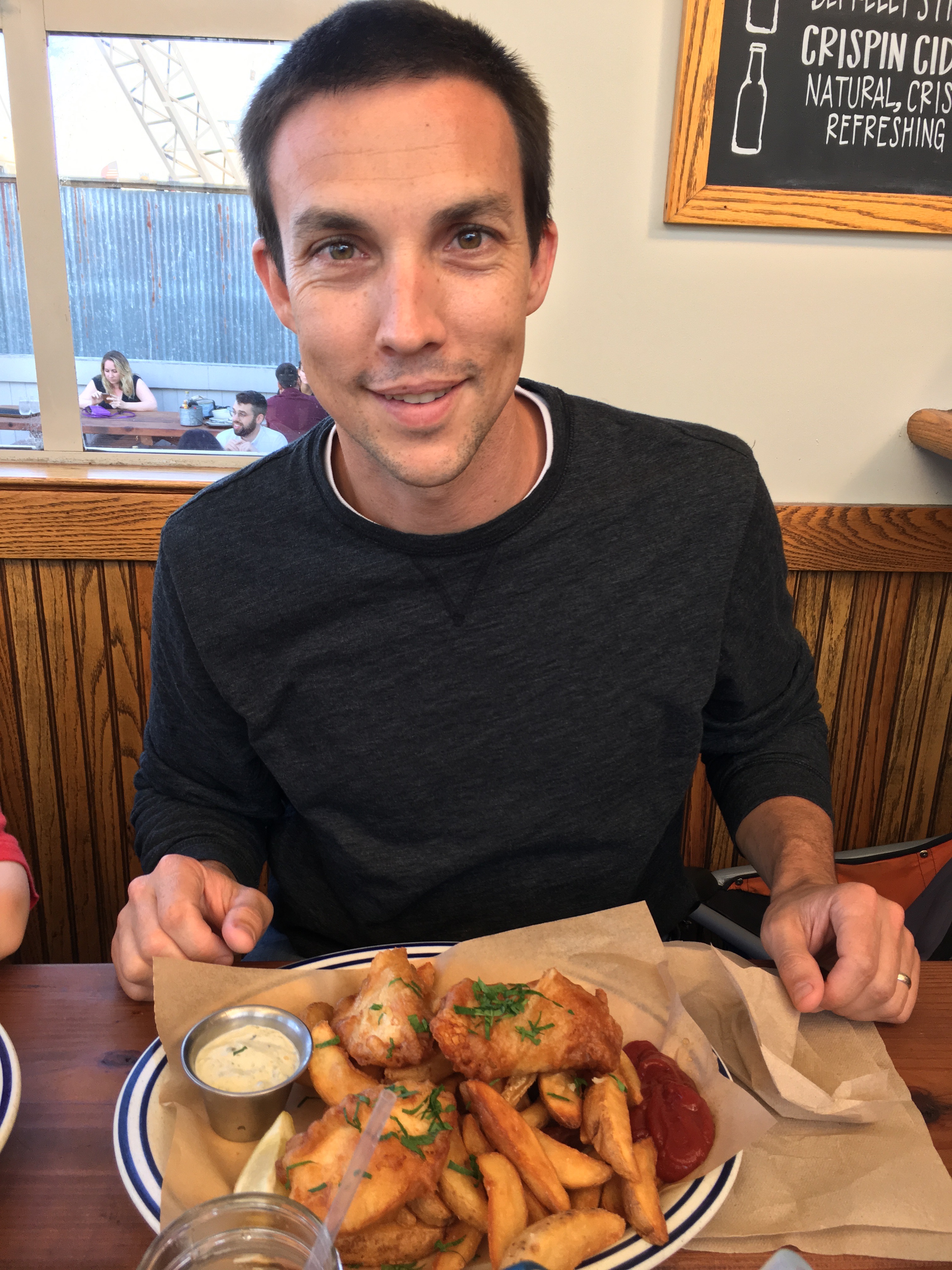 I, on the other hand, had been planning on getting this from the second I set my sights on the place.  Fried fooooooooood!!!
Needless to say, this first day post diet was a big ol indulgent one.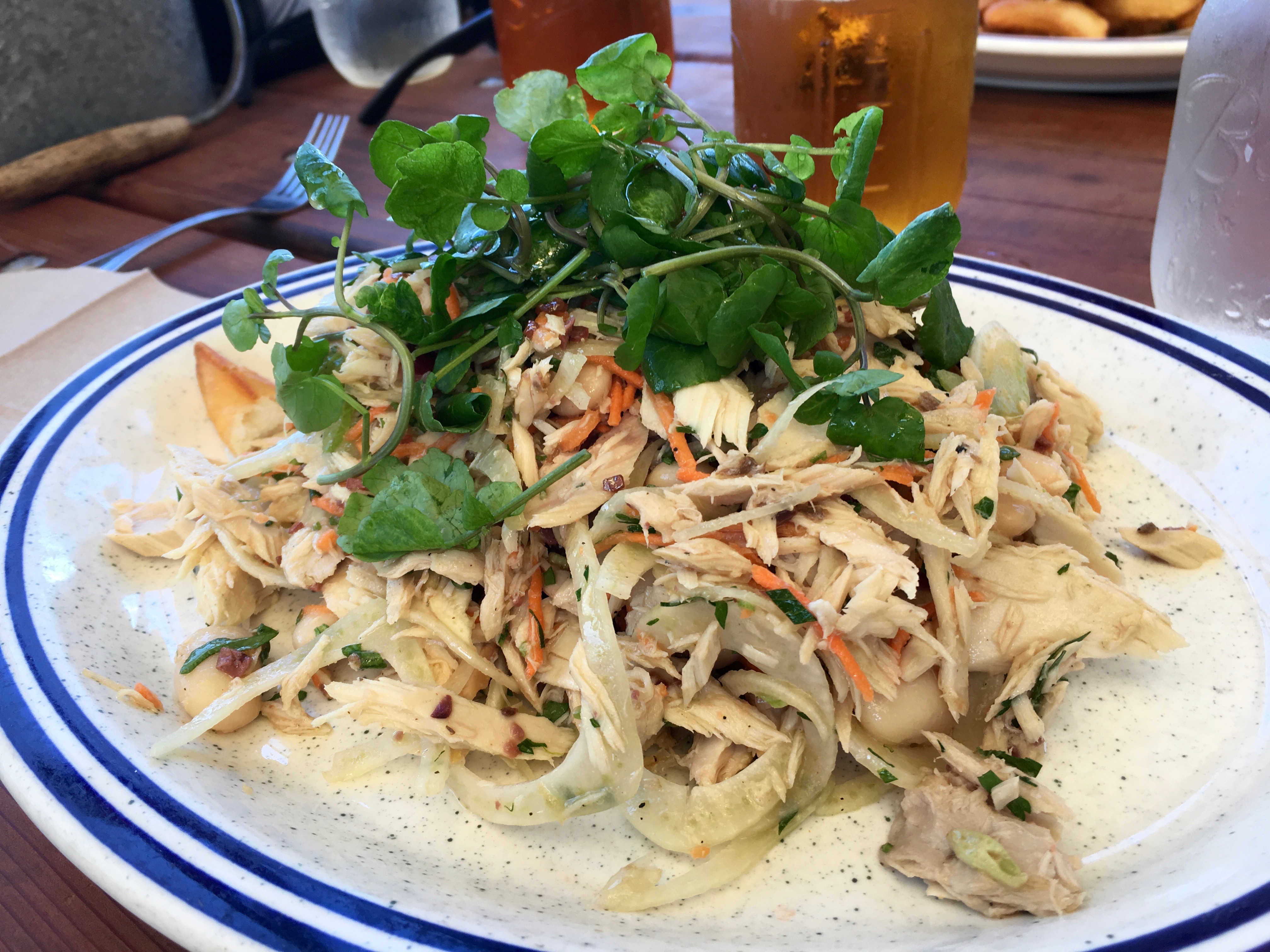 My sister got the tuna and white bean salad and holy moly!  I tried a bite and wish I could go back to order this!!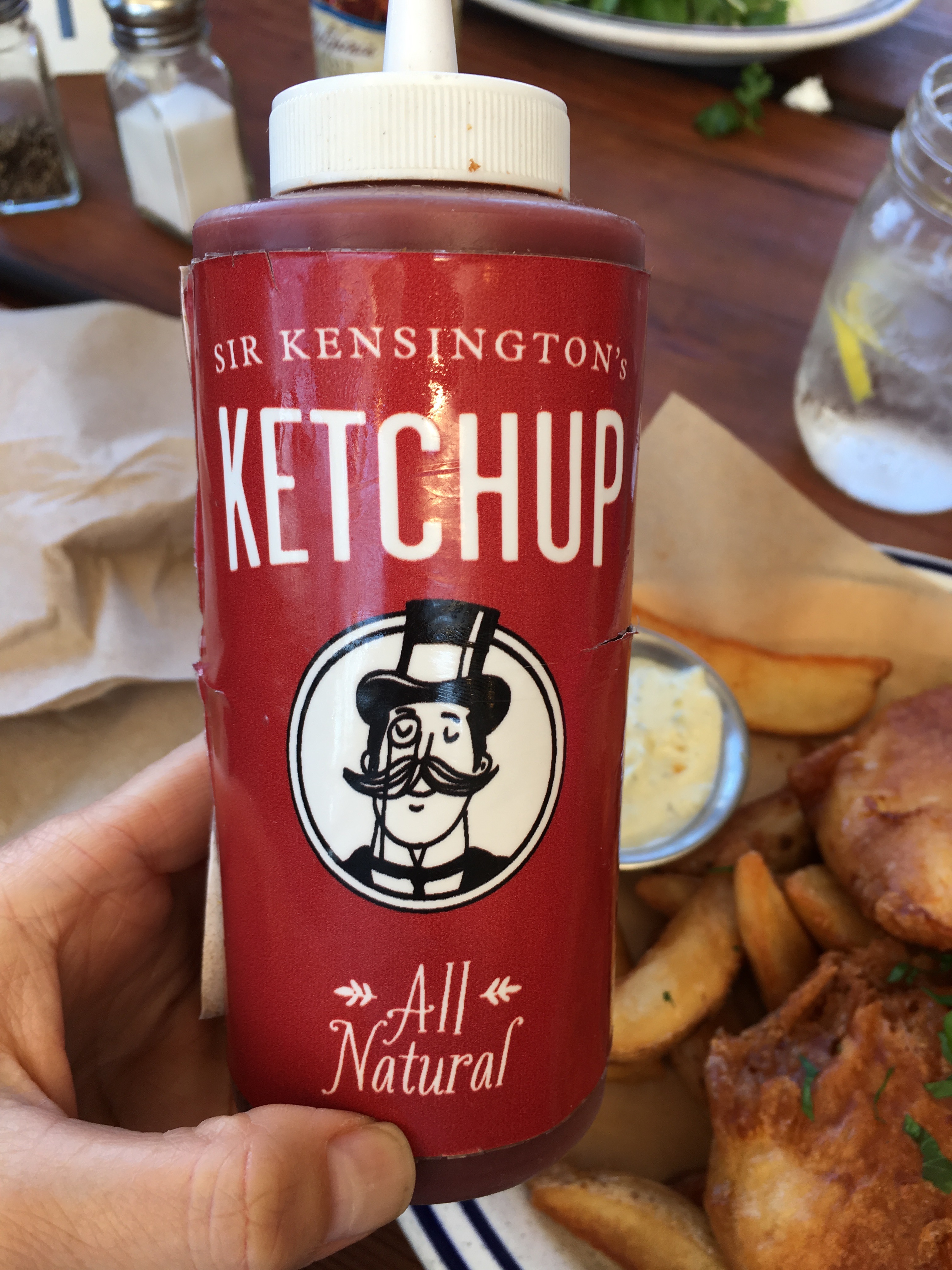 Check out their ketchup brand 🙂
What a fun day the kids had…they are still talking about it and clutching their train maps as if they are their most prized possessions.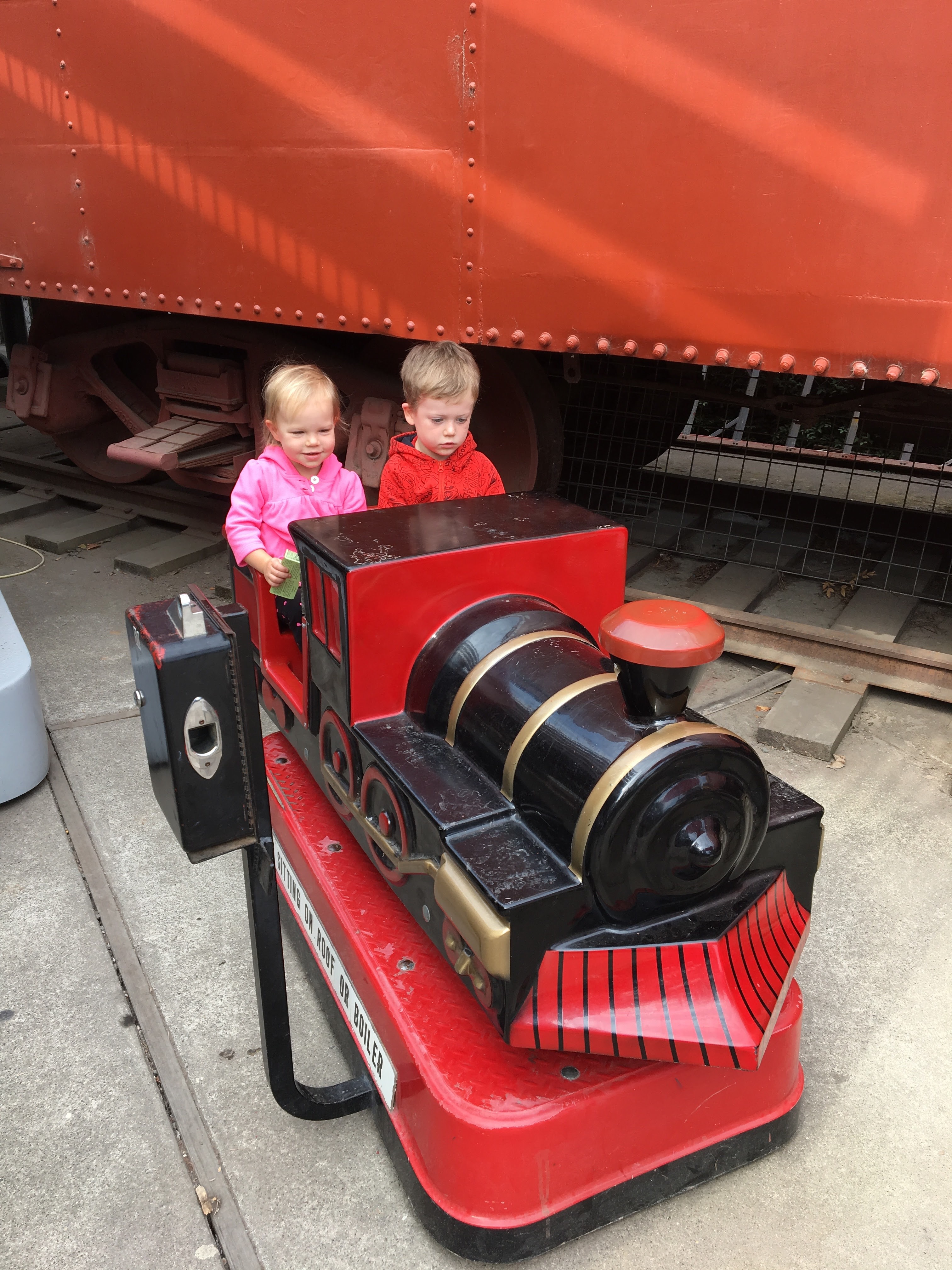 Auntie and Uncle time, woo hooooo!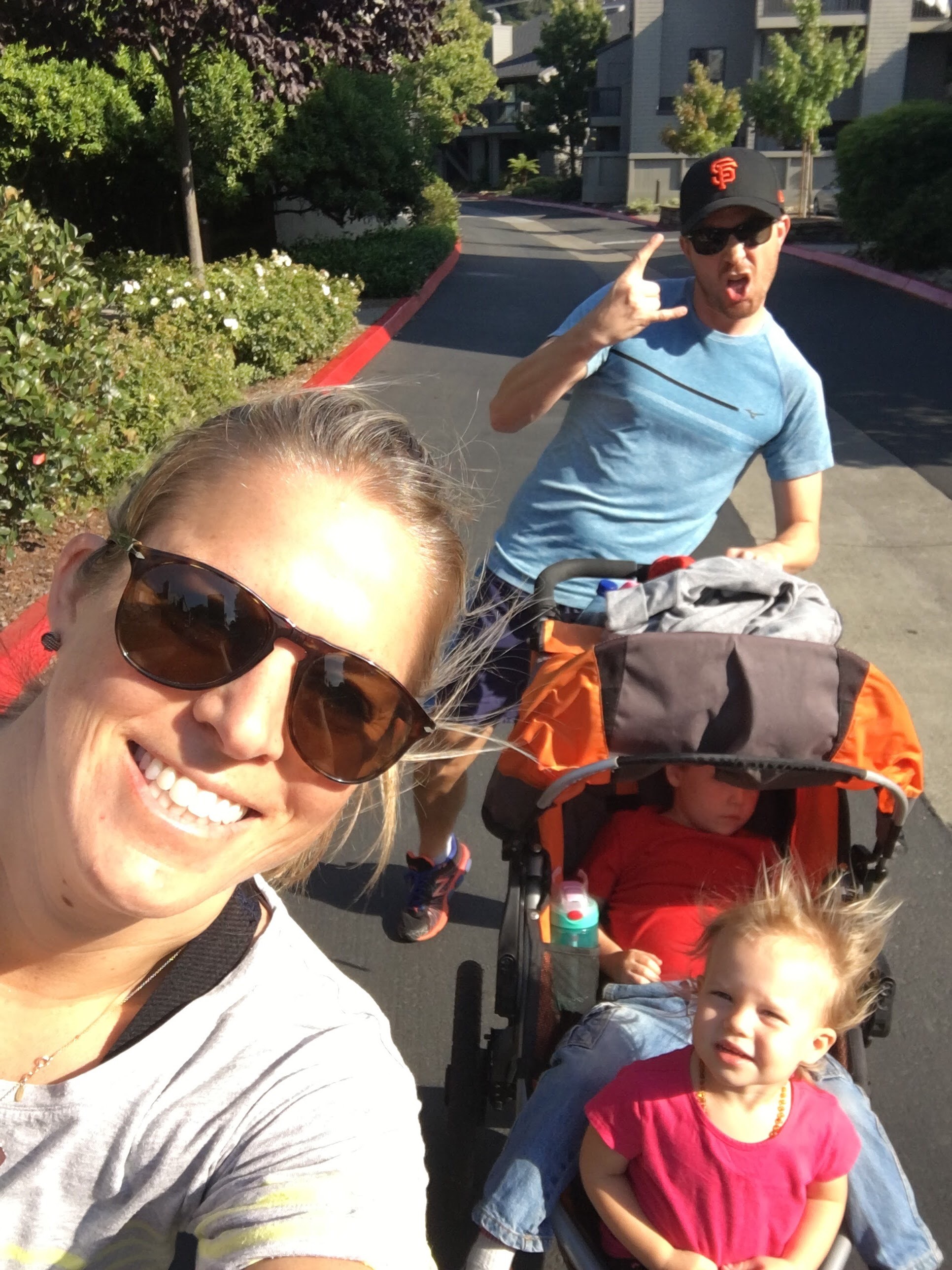 Thanks L & C for a fun kid-less day!