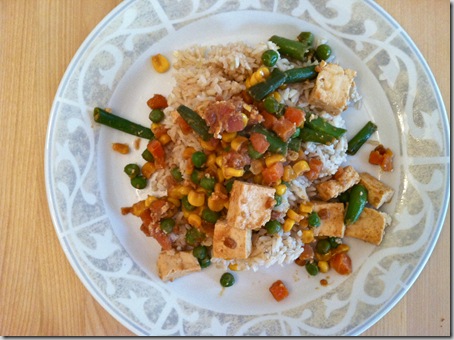 Here's quick one.  For veg lovers in a hurry.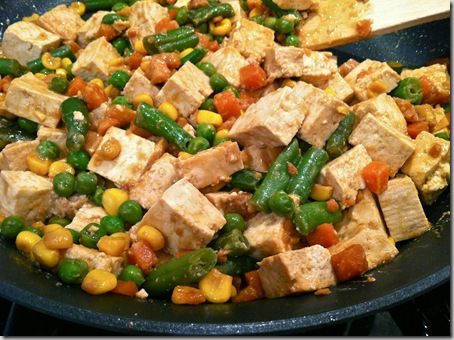 Ingredients:
i bag Whole Foods frozen veggie medley (they have frozen veggies on sale right now and the combos are really yummy, mine was the four seasons blend with green beans, corn, peas & carrots)
1 block extra firm tofu, diced
1 –2 tbsp coconut oil
1/4 cup peanut flour (you could sub in peanut butter here, but you may want to thin it out with some water first)
1-2 tbsp soy sauce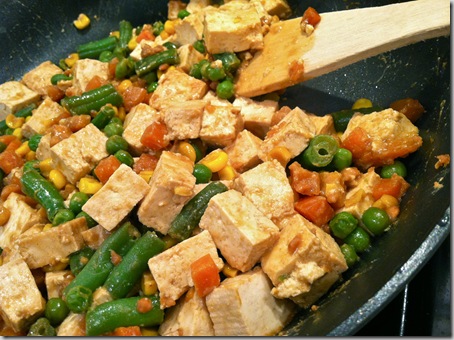 I sprayed the pan with non-stick spray (I'm a really big fan of the Spectrum brand – I am using grapeseed oil right now).  Then I threw the veggies in (still frozen), as they thawed I added the chunks of tofu.  I didn't bother pressing the tofu really, I just drained the package of the water and let any extra liquid combine with the peanut flour later.
Next came the soy sauce and coconut oil.  Since the pan was on high heat it loved the extra liquid.  I let everything reduce down and then added the peanut flour.  I had to add a little extra water with it to help it coat everything, but then I let it get thick and stick to all the veggies and 'fu.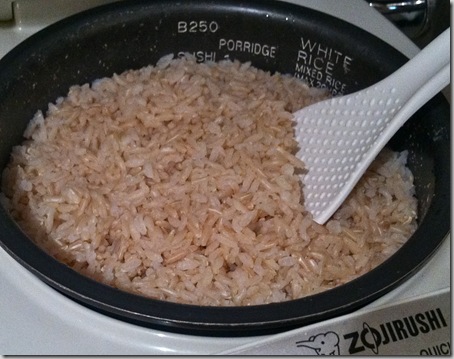 Meanwhile, I had the rice cooker doing it's thing.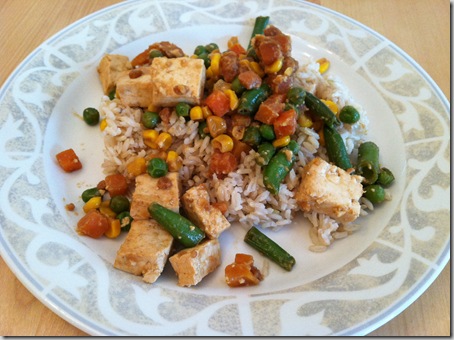 Served over a bed of brown rice.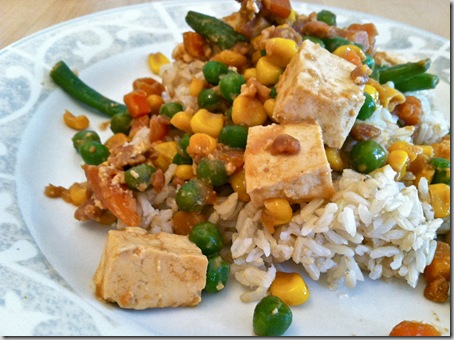 As if that weren't gorgeous enough as shown above, I decided to go above and beyond.
I deveganized the entire thing by adding a fried egg on top.  It just sounded good.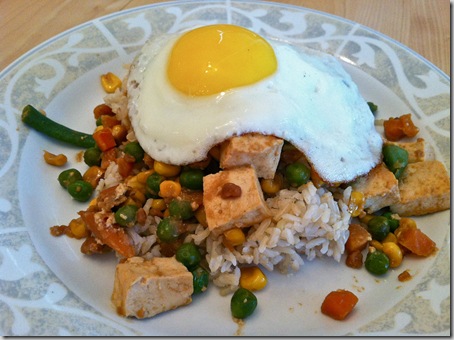 It was a damn fine fry job if I do say so myself.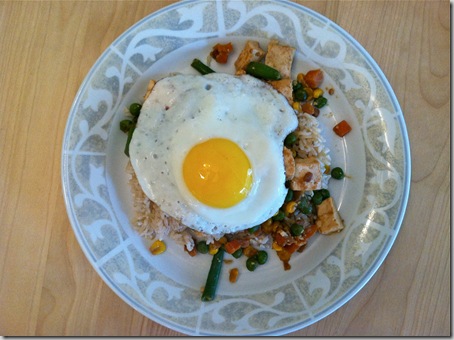 No extra sauce was necessary thanks to the beautiful drippy yolk.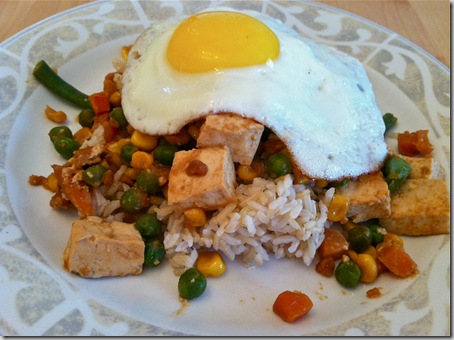 Perrrrfect.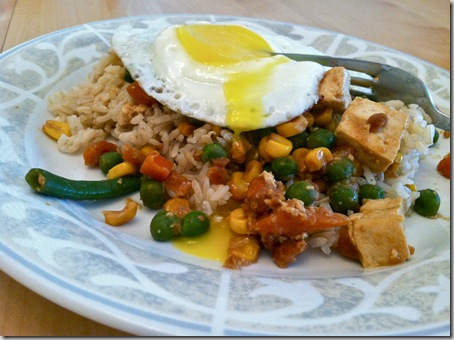 I'm drooling a little now, just reminiscing on this meal (and staring at the photos doesn't help either).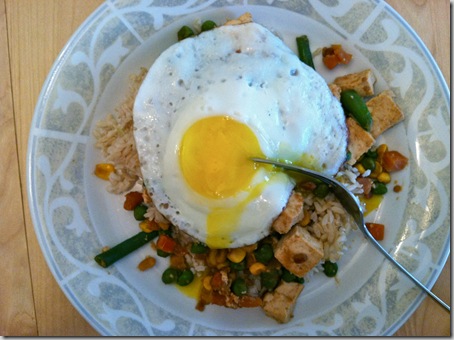 Worth repeating.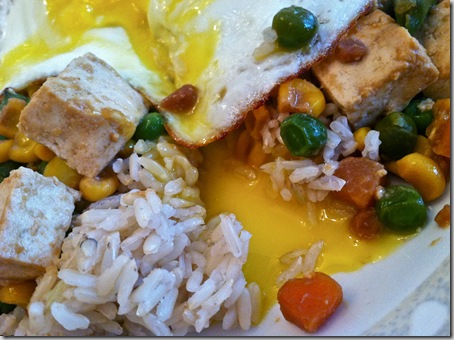 Notes:
The smaller you chop the tofu, the faster the dish will cook, however, you may need more sauce to cover the greater surface area.
Rather than frying the egg for on top, you could scramble it with the stir-fry (like in fried rice).
You could also add the rice in to the pan near the end and fry it (like in fried rice).
I had the leftovers on a bed of quinoa, so feel free to swap your grains.