New tofu recipe!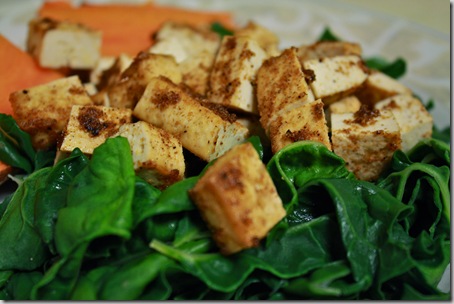 Blackened Tofu Slabs from Bryant Terry's Vegan Soul Kitchen.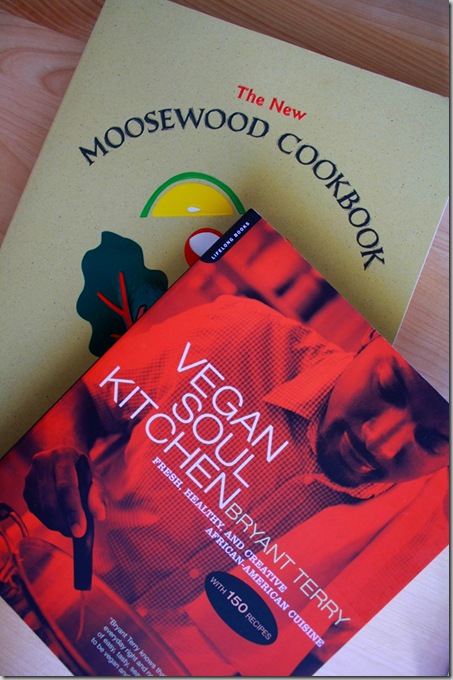 I'll admit I was scared by the heat, but I just went with it…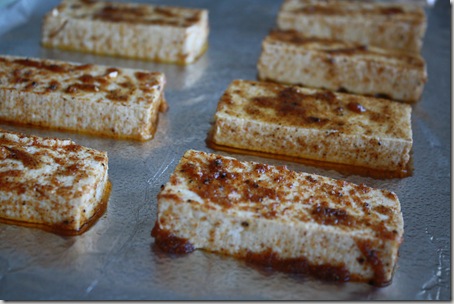 Such a success.  I'm really glad my obsession with cookbooks is good for something. 
For anyone interested in buying my presents, it's always good to go with cookbooks.  😉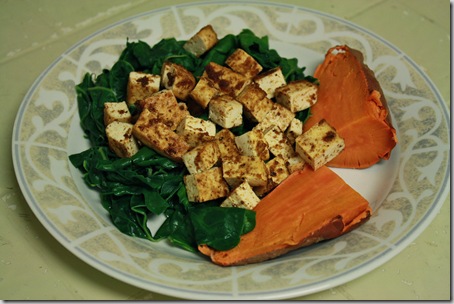 The rest of dinner was as simple as it gets.
Chard!
I sautéed it in olive oil and nada mas.
For the record, organic produce does have it's flaws.  You gotta scrub the bejeezus out of the stuff or you'll get some extra protein in the form of creepy crawlers.  Gross.  No bugs for me thanks.
I also "baked" a sweet potato (in the microwave).  Cheater, cheater, potato eater.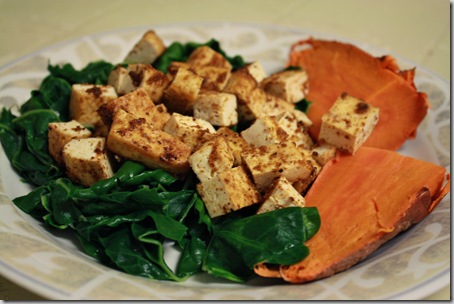 This meal was so basic, but I just love clean whole foods.  Why mess with nature?