ADD post coming your way!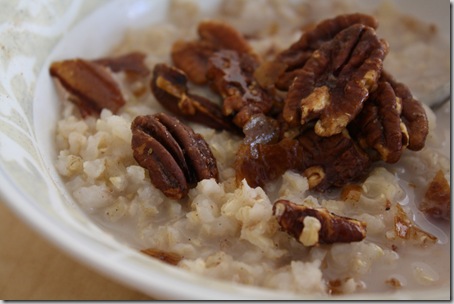 Home-made maple glazed nuts and tortilla chips have been on repeat in the hippie household.  Our oven is eventually going to need to be tested on something more substantial than snack food. 
I've been eating breakfast for every meal.  Oats for dinner.  Granola for lunch.  Pancakes for breakfast.  Repeat.  It's probably because I'm on night shifts this week so my body doesn't know morning from evening.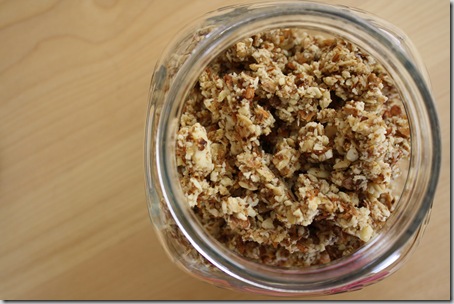 Yes, that's a new granola recipe.  Wait for it.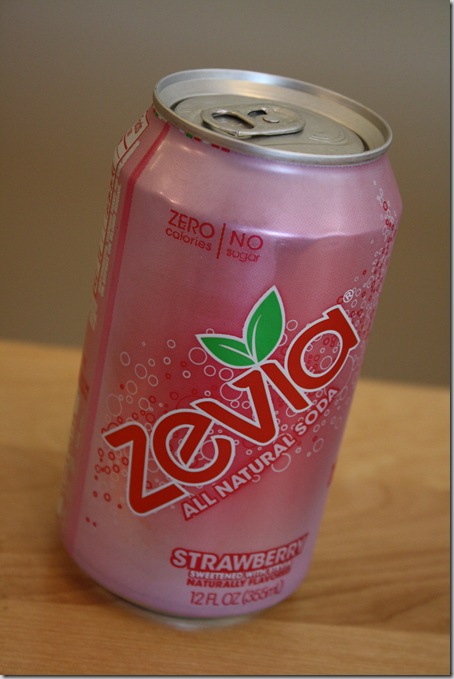 This new flavor of Zevia (strawberry!!) gave me such bad GERD I was out of commission for hours.  Yes, hours.  It was awful.  Too bad since it tasted like the syrup from a berry snow cone.  Plus it's such a pretty pink color.  🙂
Our house's former occupants must have been rich because they get pretty posh catalogs in the mail.  Including this one for interior design.  Yes, the magazine is called Serena & Lily.  I never would have given the name a second thought except that I'm currently re-watching the first season of Gossip Girl on Netflix.  Is it possible the show's writer is also into interior design or are the matching mother/daughter names a complete coincidence.  Hmmm…
As an aside, I'm watching lots of shows on Netflix now because we don't have cable anymore.  I got sick of paying for things I don't want to watch (ie Bravo's Housewives).  I feel like I get dumber by the second when the TV is on.  Plus I think there are better things I should be doing with my time, like blogging getting a life.  I'm pretty content with our current situation (Netflix via Wii and channels 2-10 via antenna).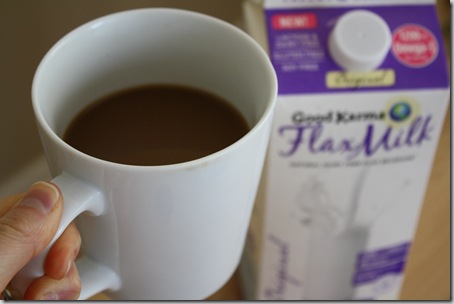 I never thought you could make delicious milk out of flax, but Good Karma Foods sent me these cartons to try and I'm in LOVE.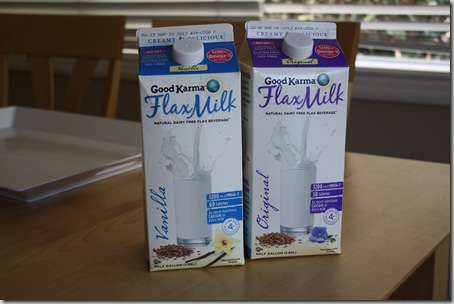 The original flavor is already gone and I just tried the vanilla flavor and it's even better.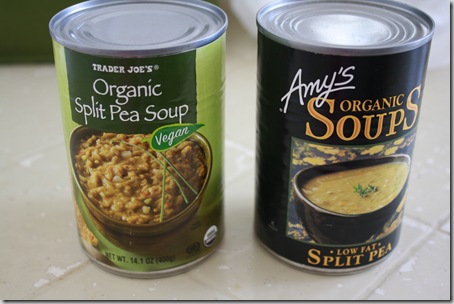 Both of these soups were in our pantry and I stared at the ingredients list for a solid 20 minutes before determining they are, in fact, the exact same soup.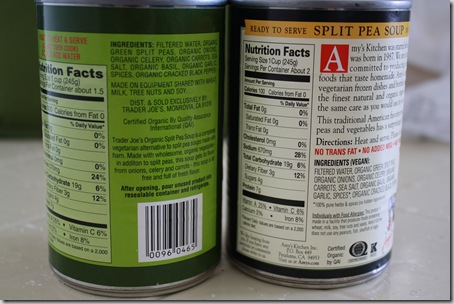 Trader Joe's never ceases to amaze me. 
There are too many cute babies on the internet right now.  Stop it parents!
How many hours of TV do you watch on average (day/week/whatever)?  Be honest!  On work days, I'd typically watch the news for 30 minutes or so before heading off to the hospital.  Once I got home I'd zone out to Friends or Seinfeld.  Our DVR was packed with Glee, Modern Family, and tons of other shows that we just couldn't keep up with.  It made me feel like I had to catch up on my days off…but marathon TV sessions are only fun when the weather sucks or you're sick.  Good riddance Time Warner.
Breakfast for dinner – yeah or nay?  YES!  I love am in the pm.