I woke up with a raging headache!  This is why I don't drink wine anymore!  Boo.
I did a nike + workout in the living room at my parents' house and then got breakfast going.  Once the rest of the fam ate I made myself these pancakes.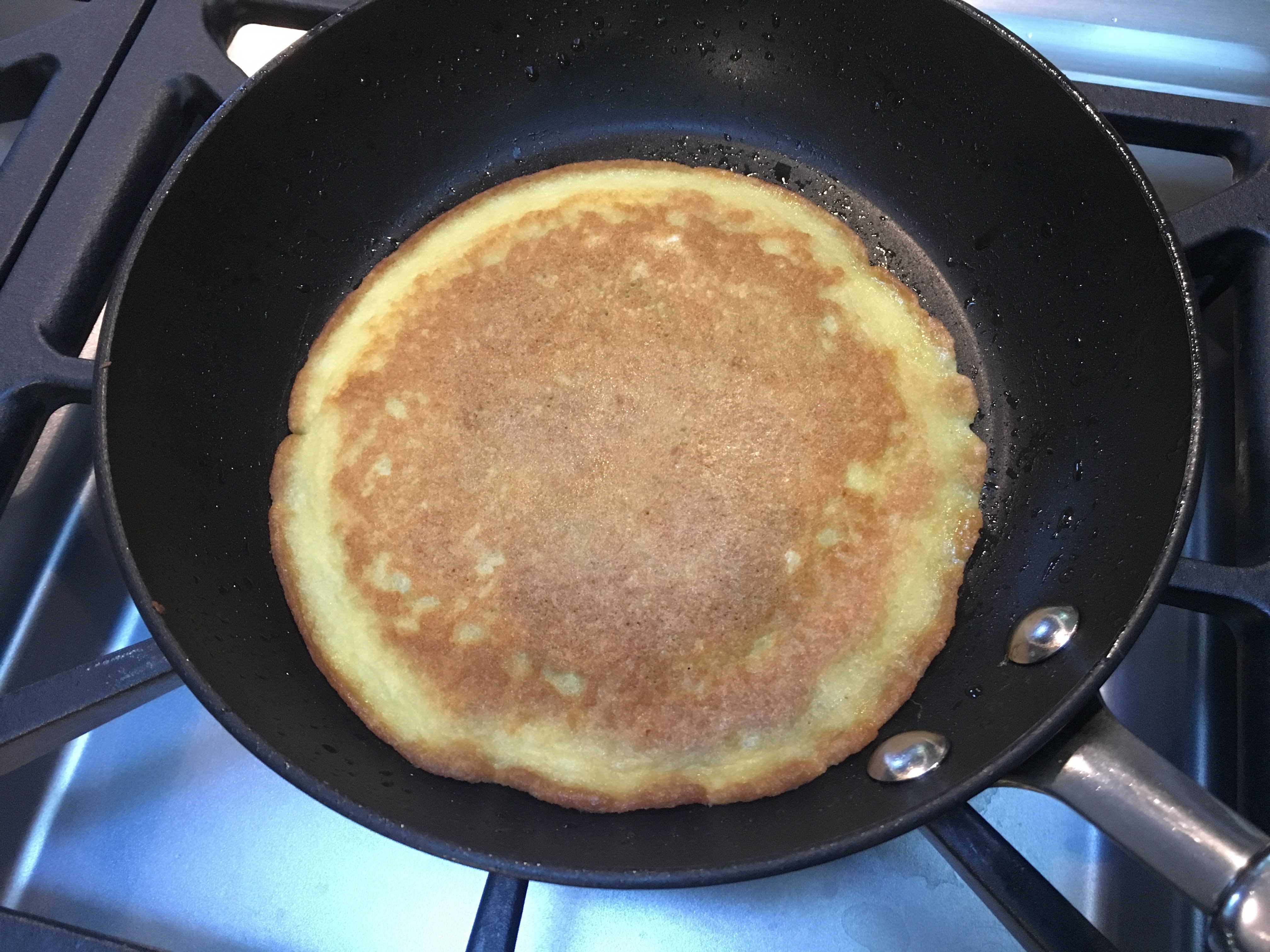 The first one was smaller, but the second was huge…and filled the whole pan.  So I ate the second one and saved the first for another day.
With so much Earth Balance.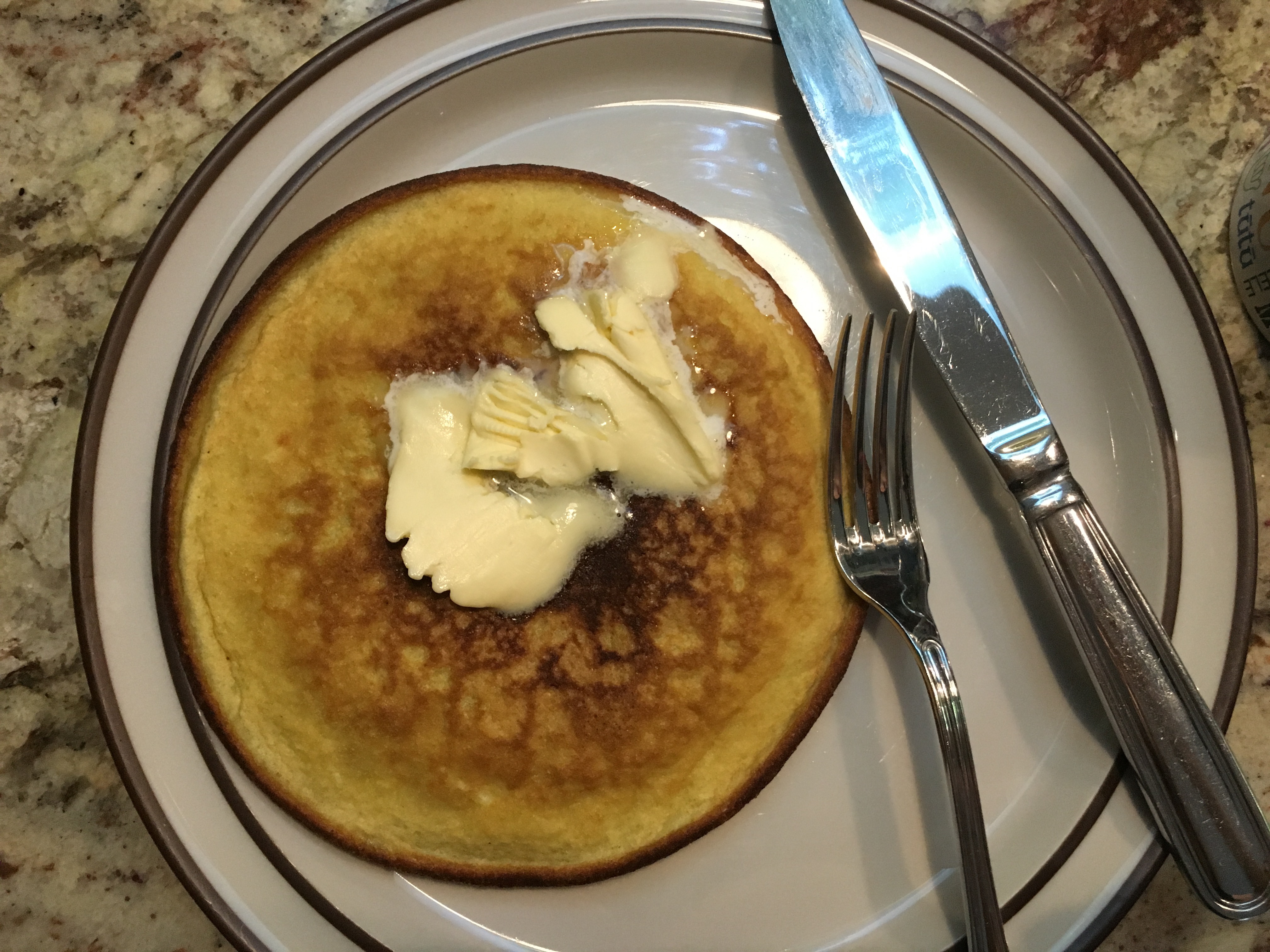 The batter had 3 eggs, coconut cream, coconut flour, salt, liquid stevia, and baking soda.
Once we were all packed up we gave P his peanut dose (it has to be given 30 minutes apart from his milk dose) and immediately hit the road.  In an effort to keep him exceptionally calm, we dosed him in the car so he was already buckled in and immobile.  We listened to wow in the world the whole way home.  We unloaded the trunk and turned right back around to do our Costco/TJs run for the week.  Not the most fun morning but super productive (which is a different kind of fun for me)!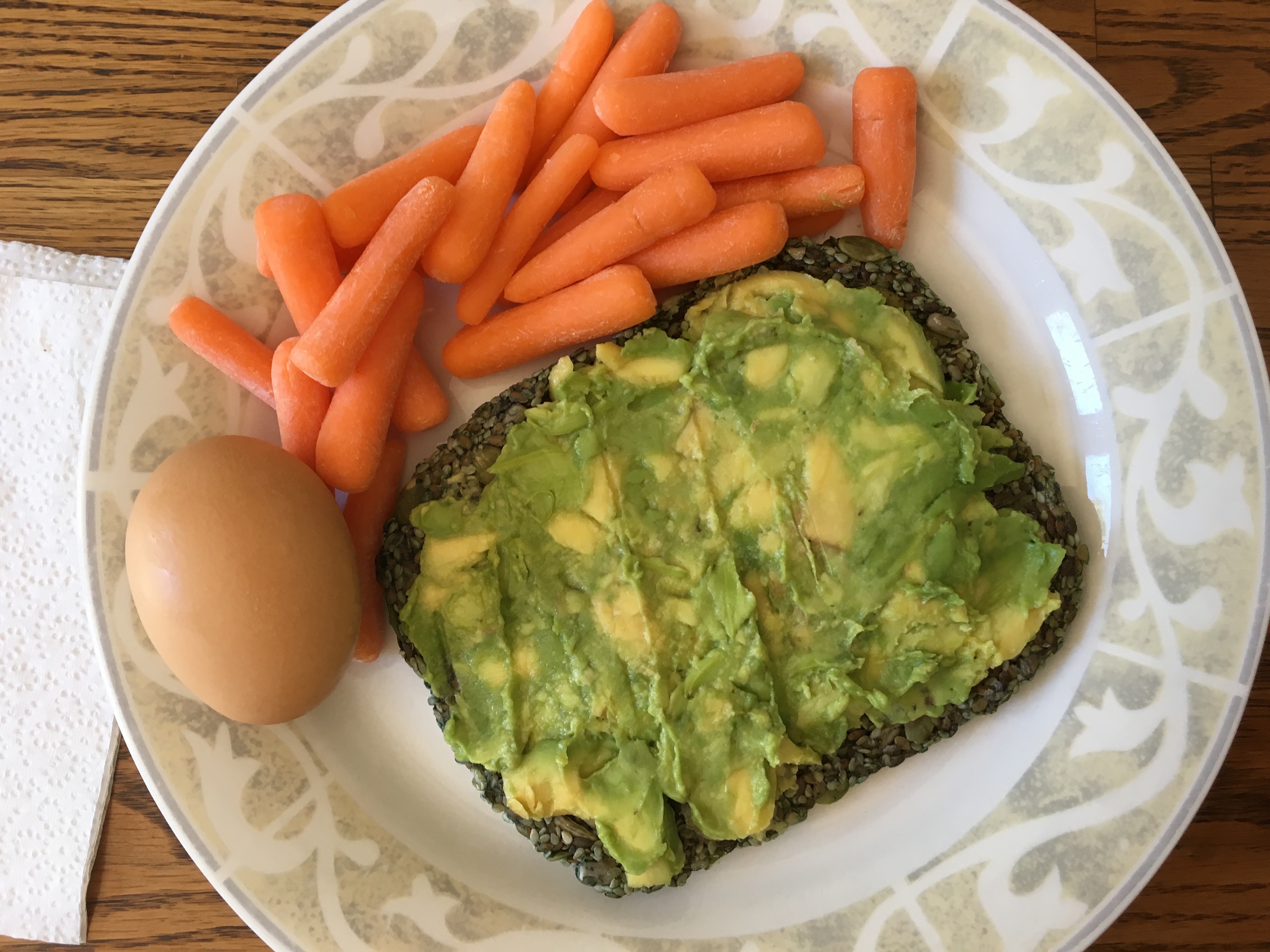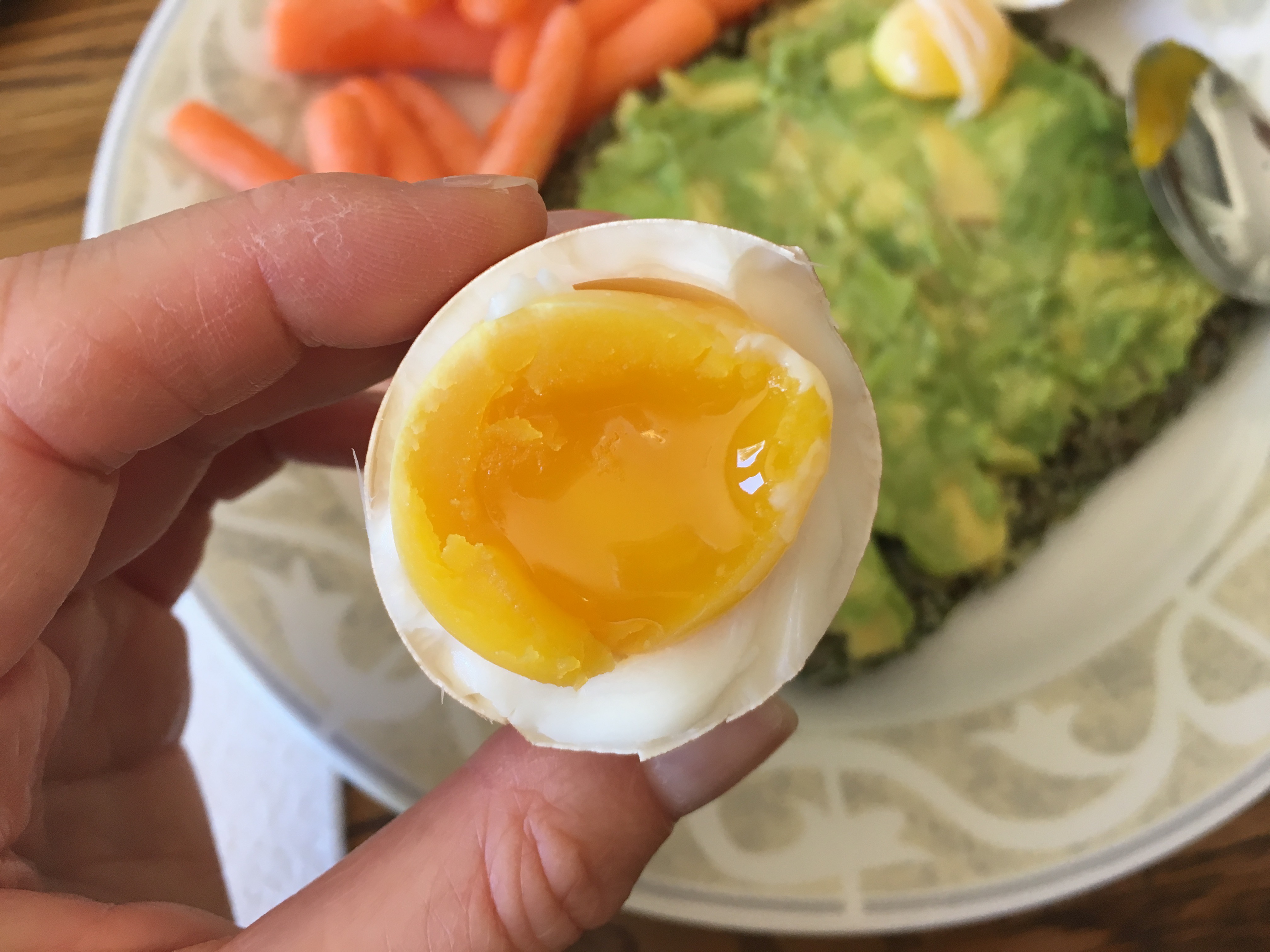 I had the second raw spirulina cracker with avo just like the day before, only I had a soft boiled egg on top and carrots on the side.
Nothing like a 6-7 minute egg.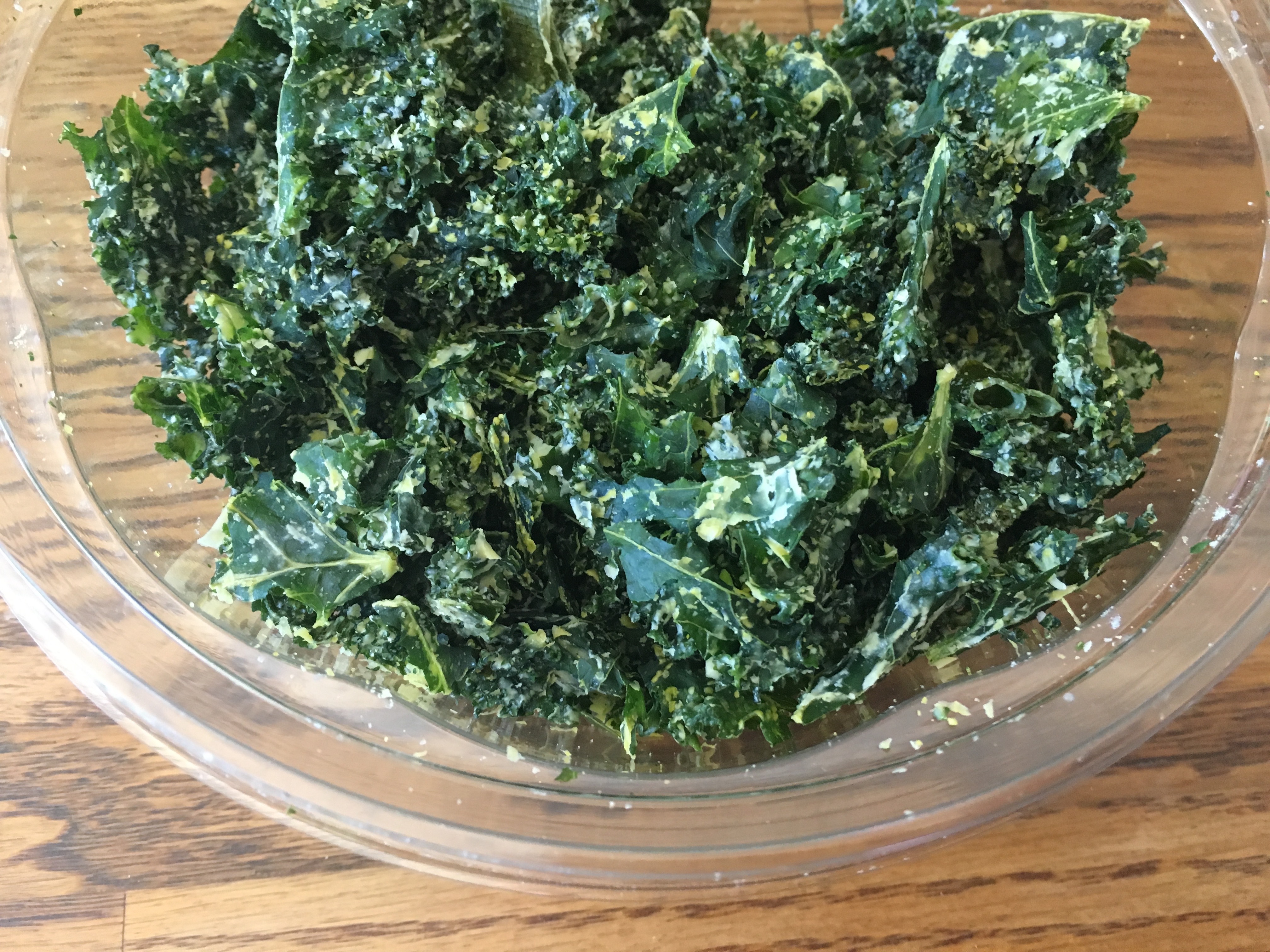 I wasn't quiteeeee full enough though, so I had some kale chips too.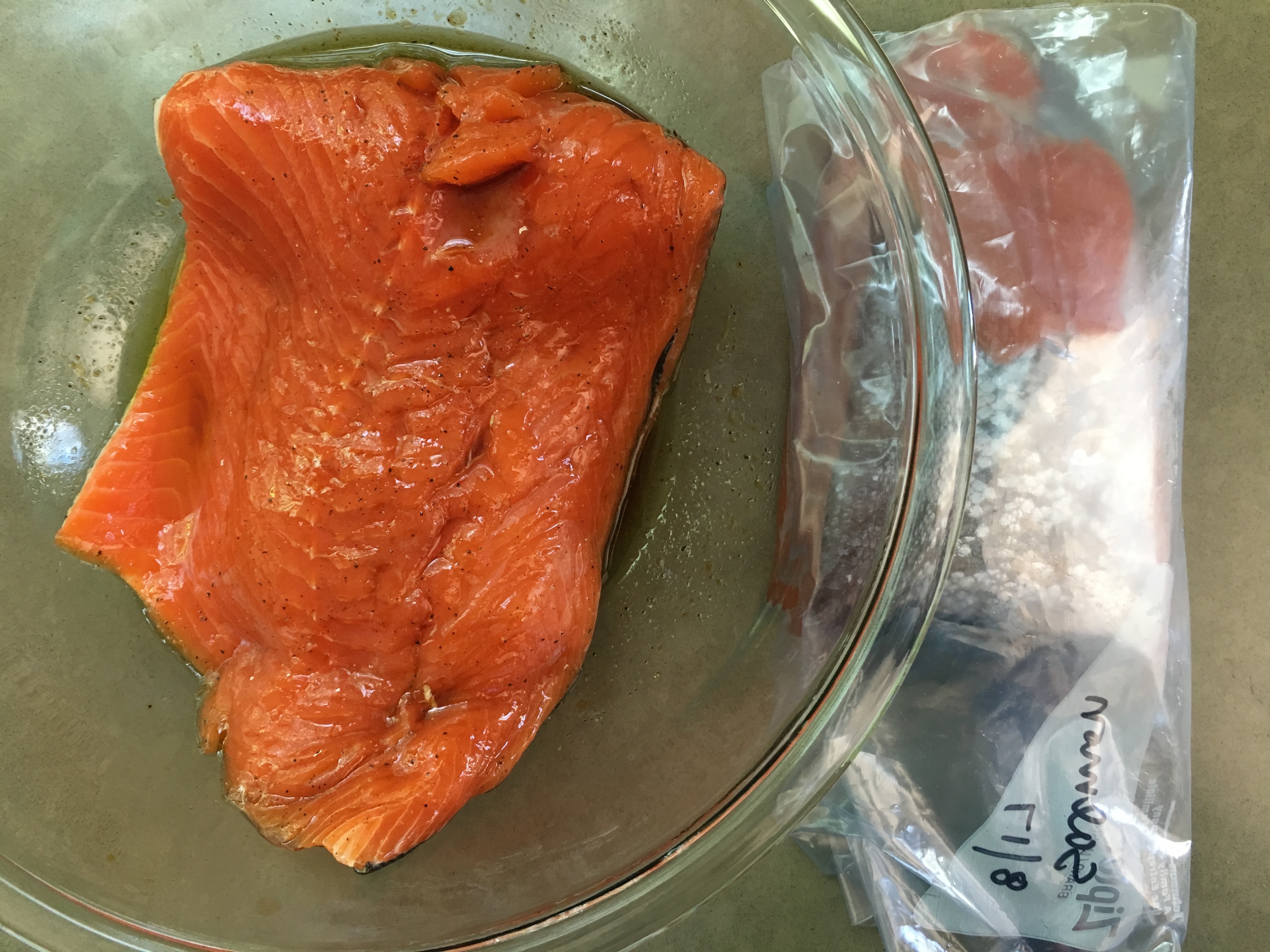 Wild salmon on sale so I bought a bunch – some for tonight and some to freeze for later.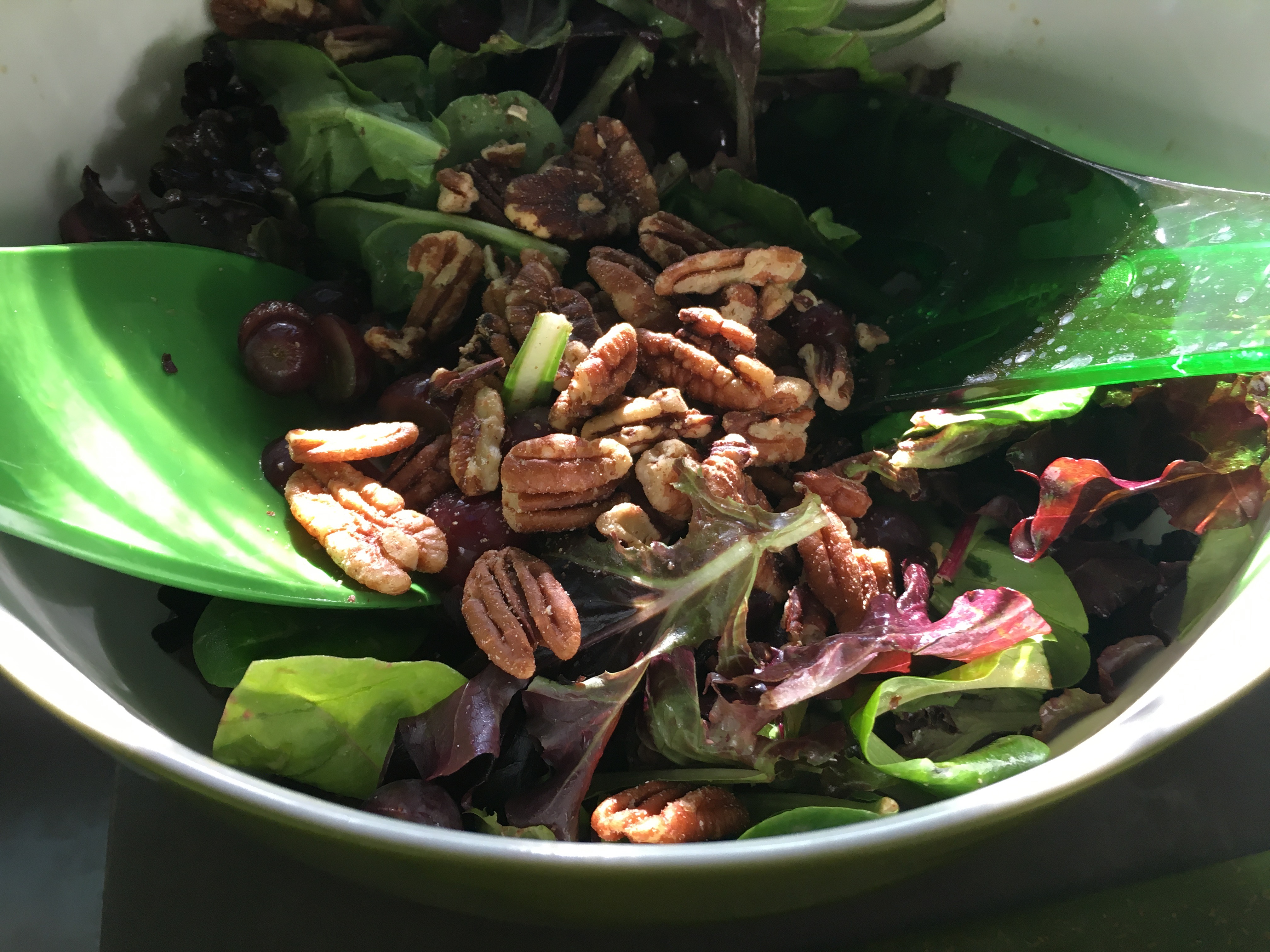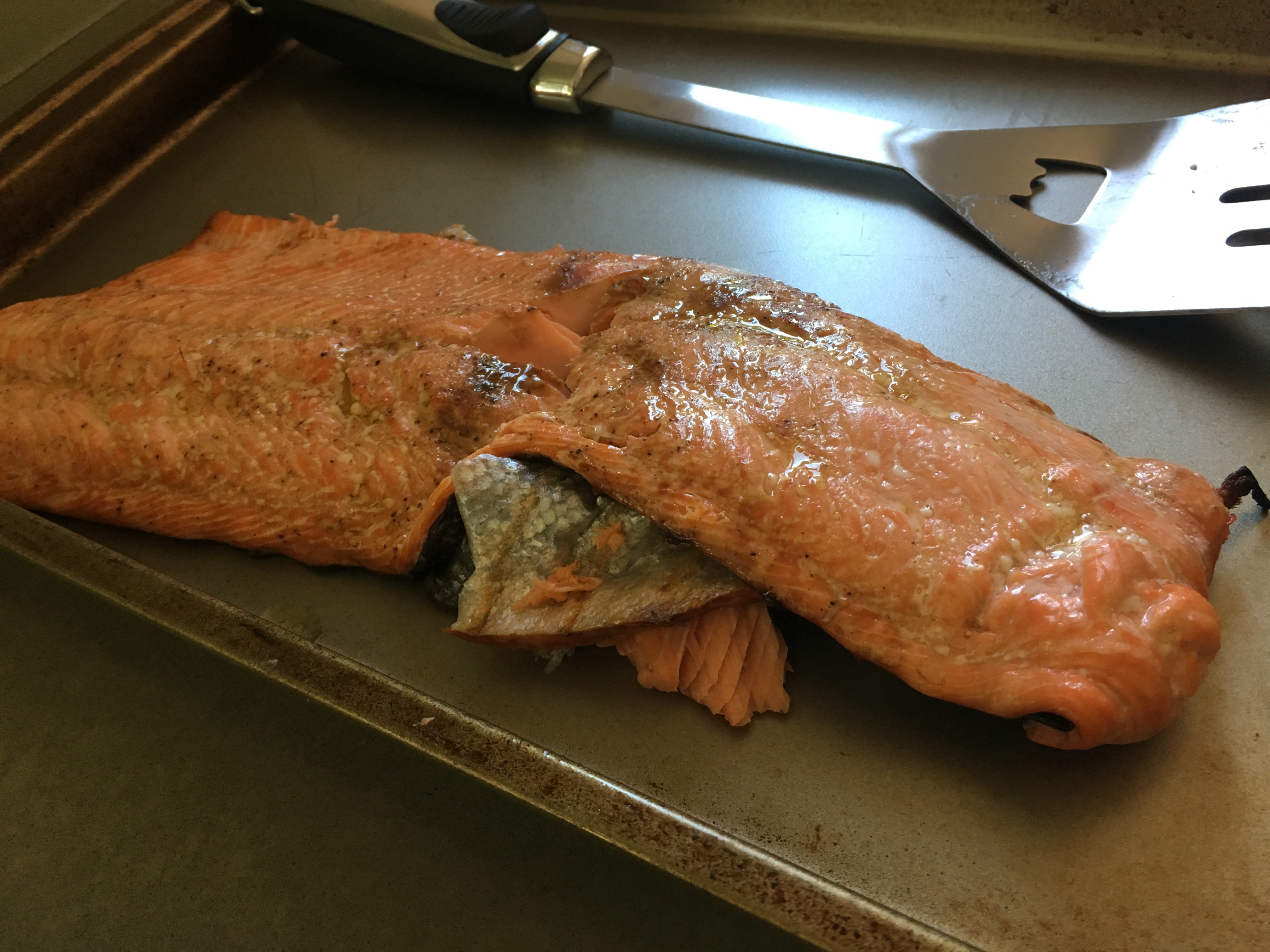 Kyle grilled and I made a salad with grapes, roasted pecans, and a balsamic dressing.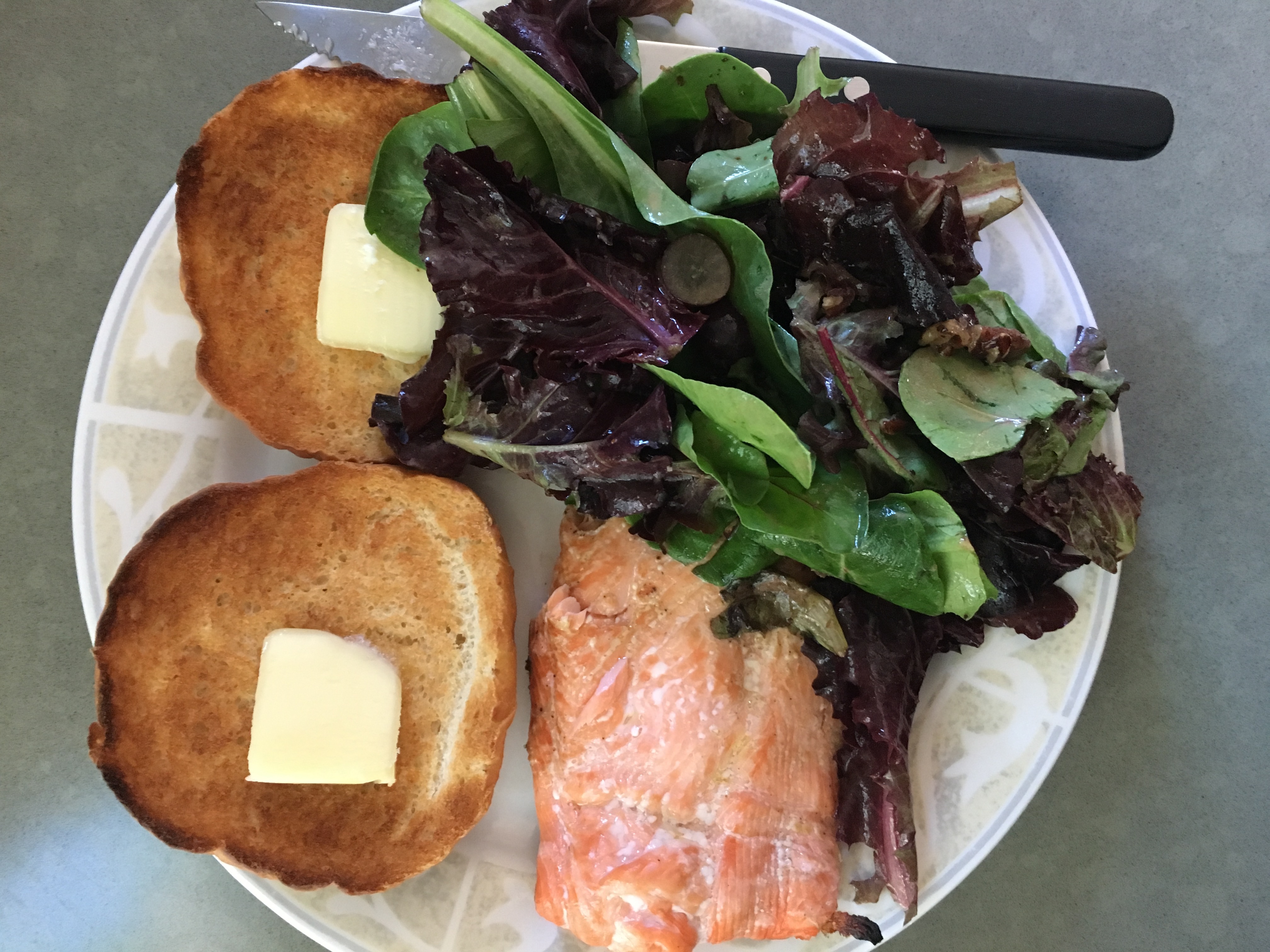 With an acme bun for him but no bread for me.  The kids had leftover pasta too.
After P was all dosed up I did some late night food prep, including baking blender bread.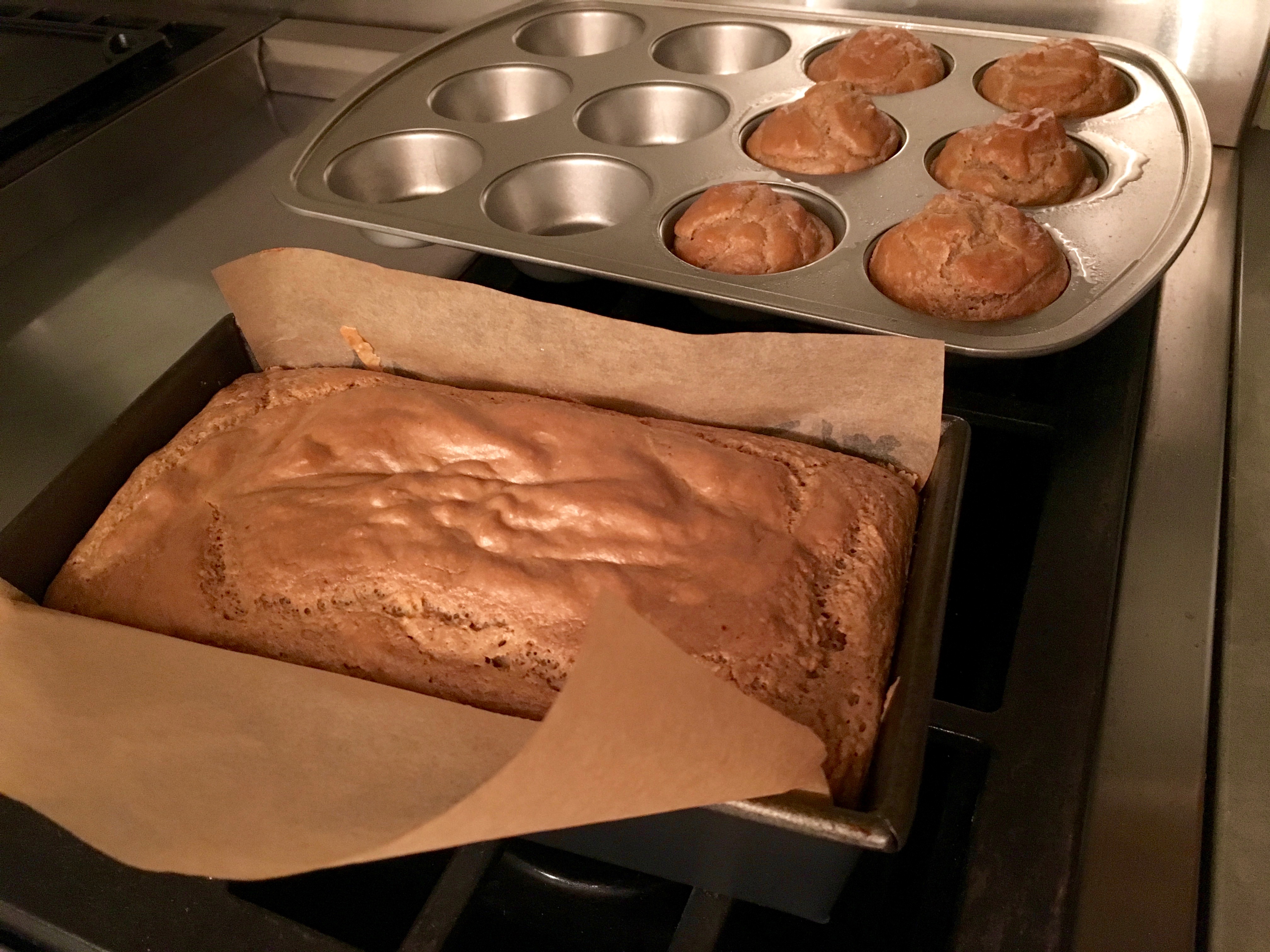 Danielle Walker uses a bigger loaf pan than mine so I just poured the extra batter into muffin tins.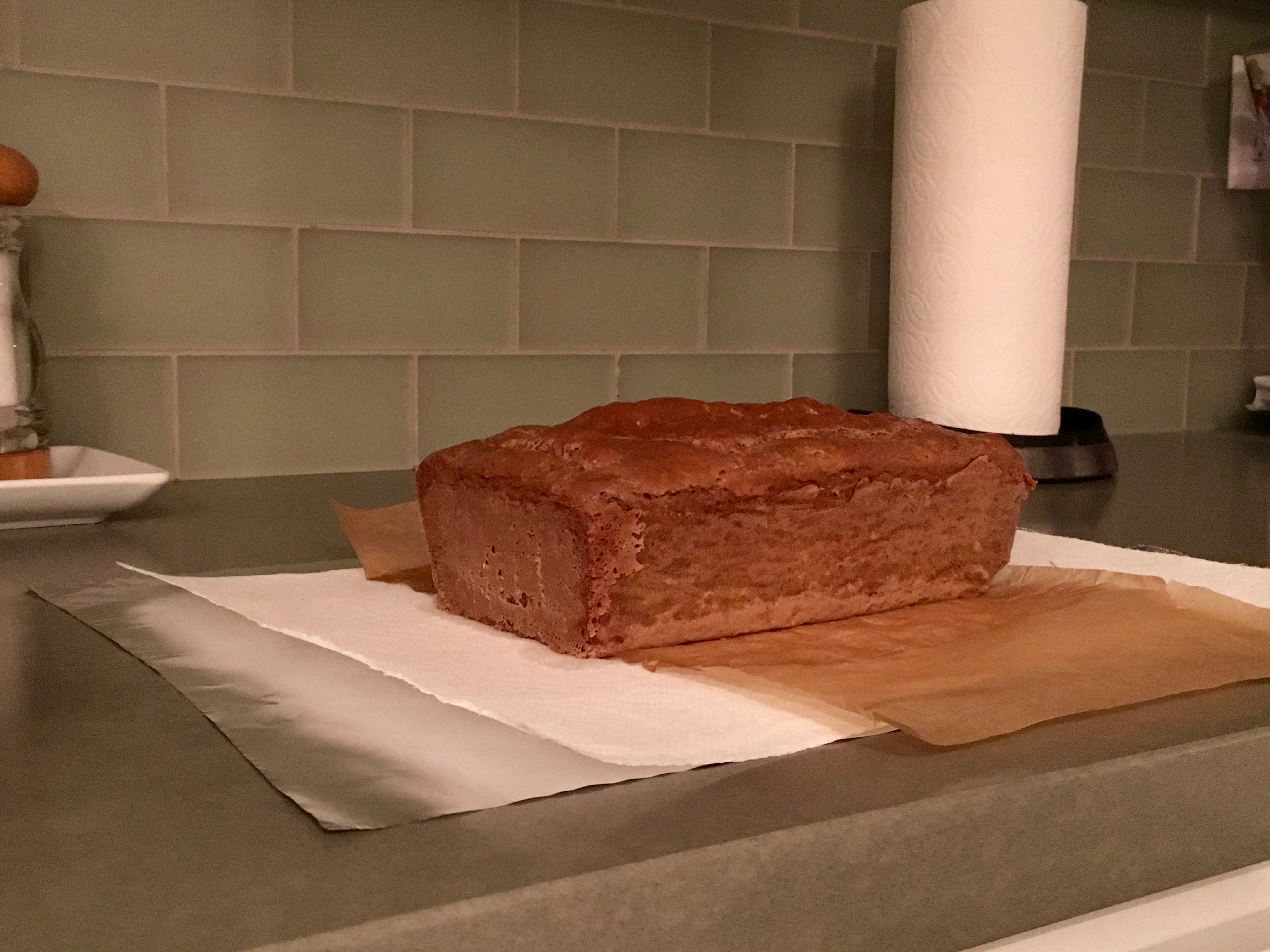 Isn't she lovely!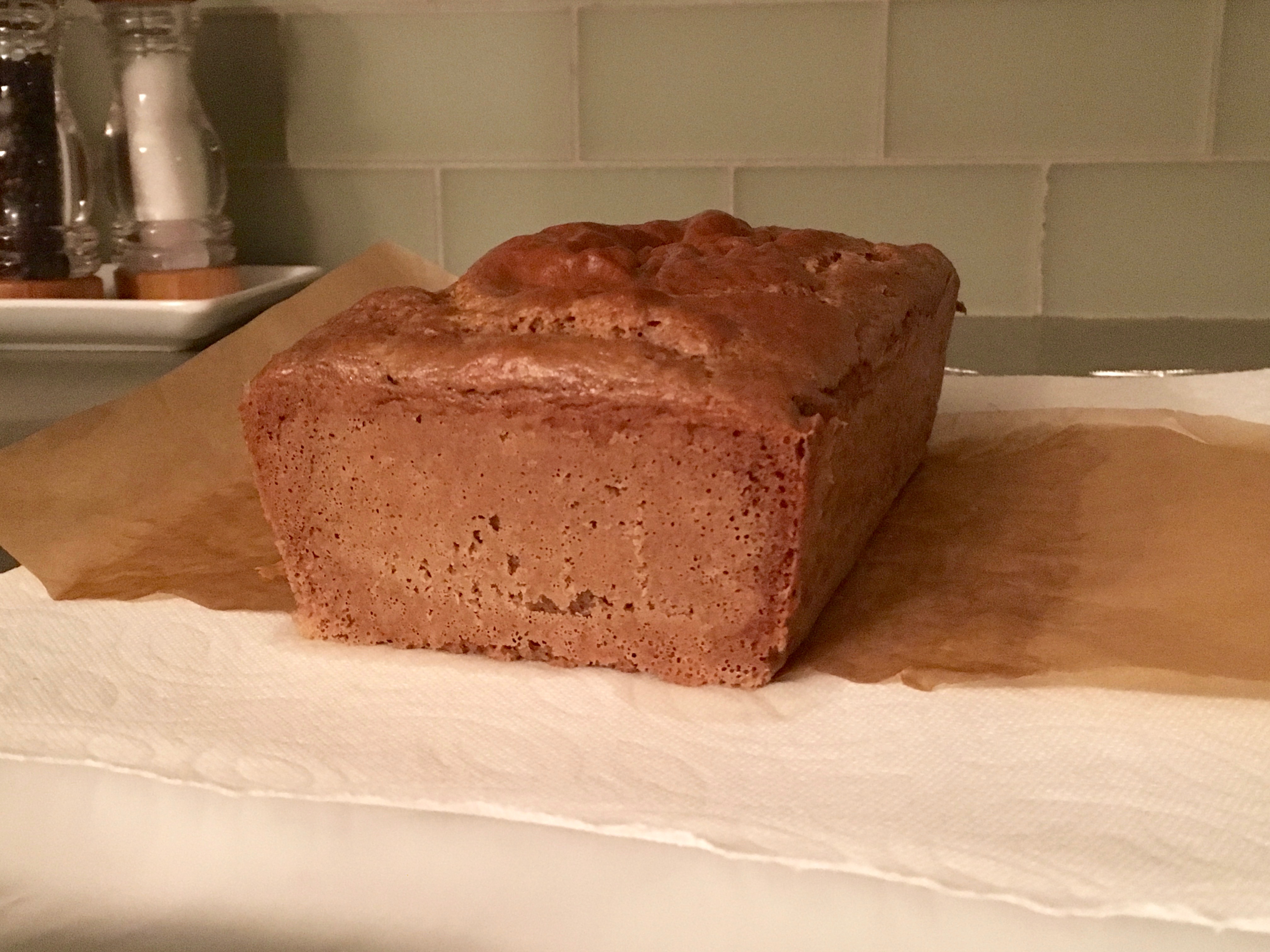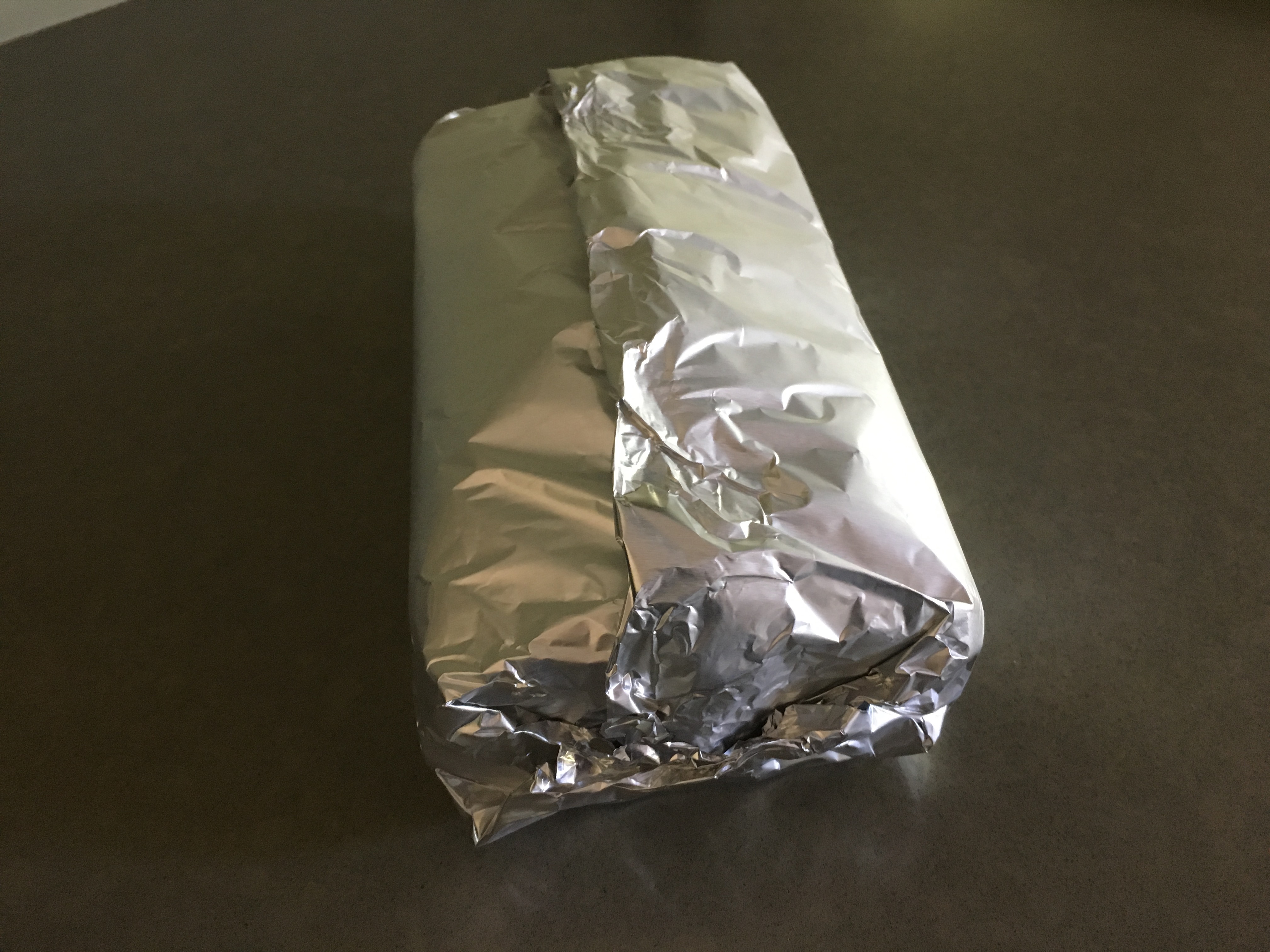 All wrapped up for the next morning.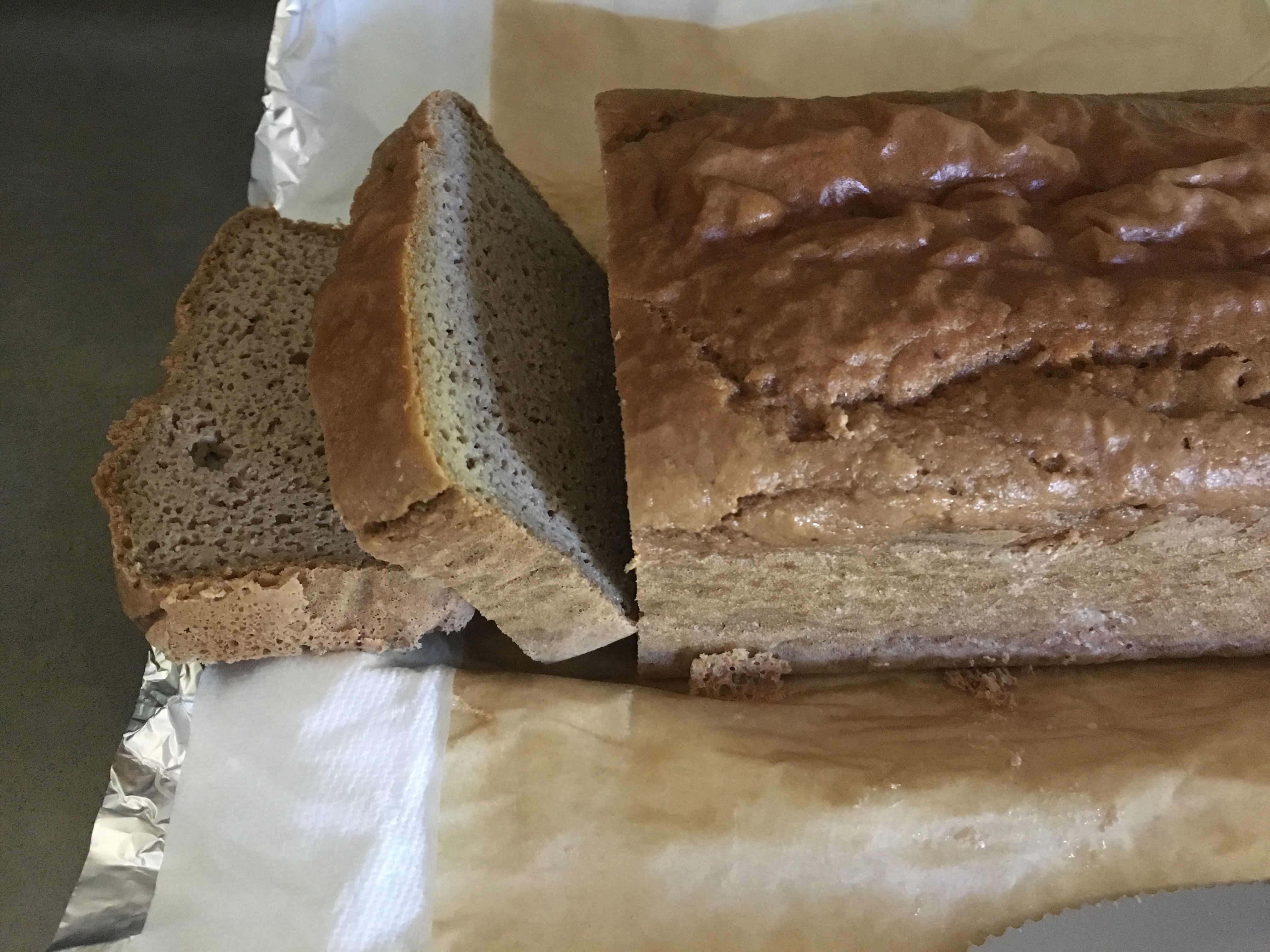 I could hardly wait to slice in.  Kyle and I went on a family run to play tennis and then got coffee (decaf coconut misto) and walked home.  I packed up food for the kids to eat in the chariot so they were occupied the whole time.  So then once we got home they went to play while Kyle and I showered and ate in peace.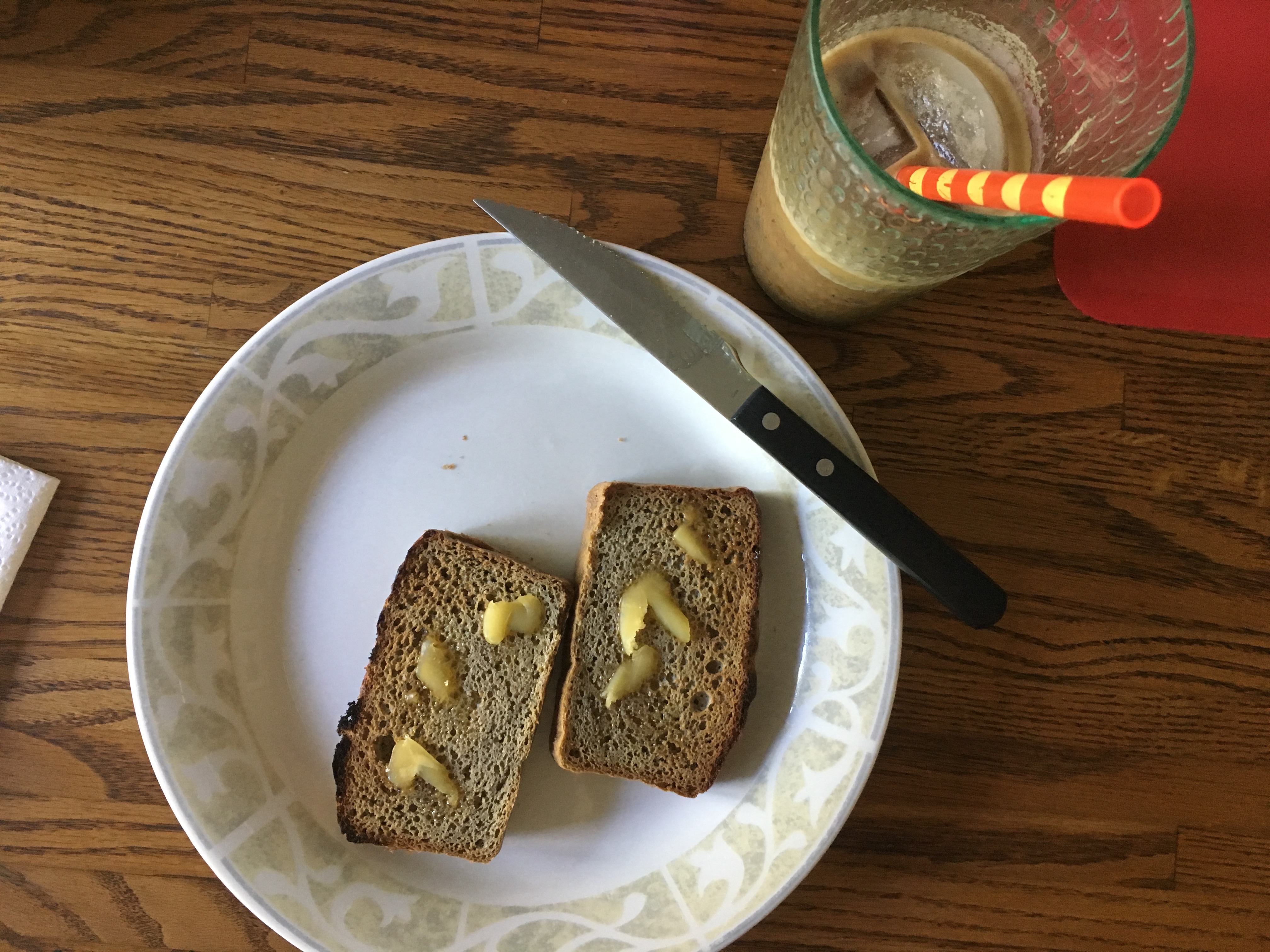 I had two pieces toasted with ghee…and an iced coffee on the side.  Straw shout out to Courtney.  🙂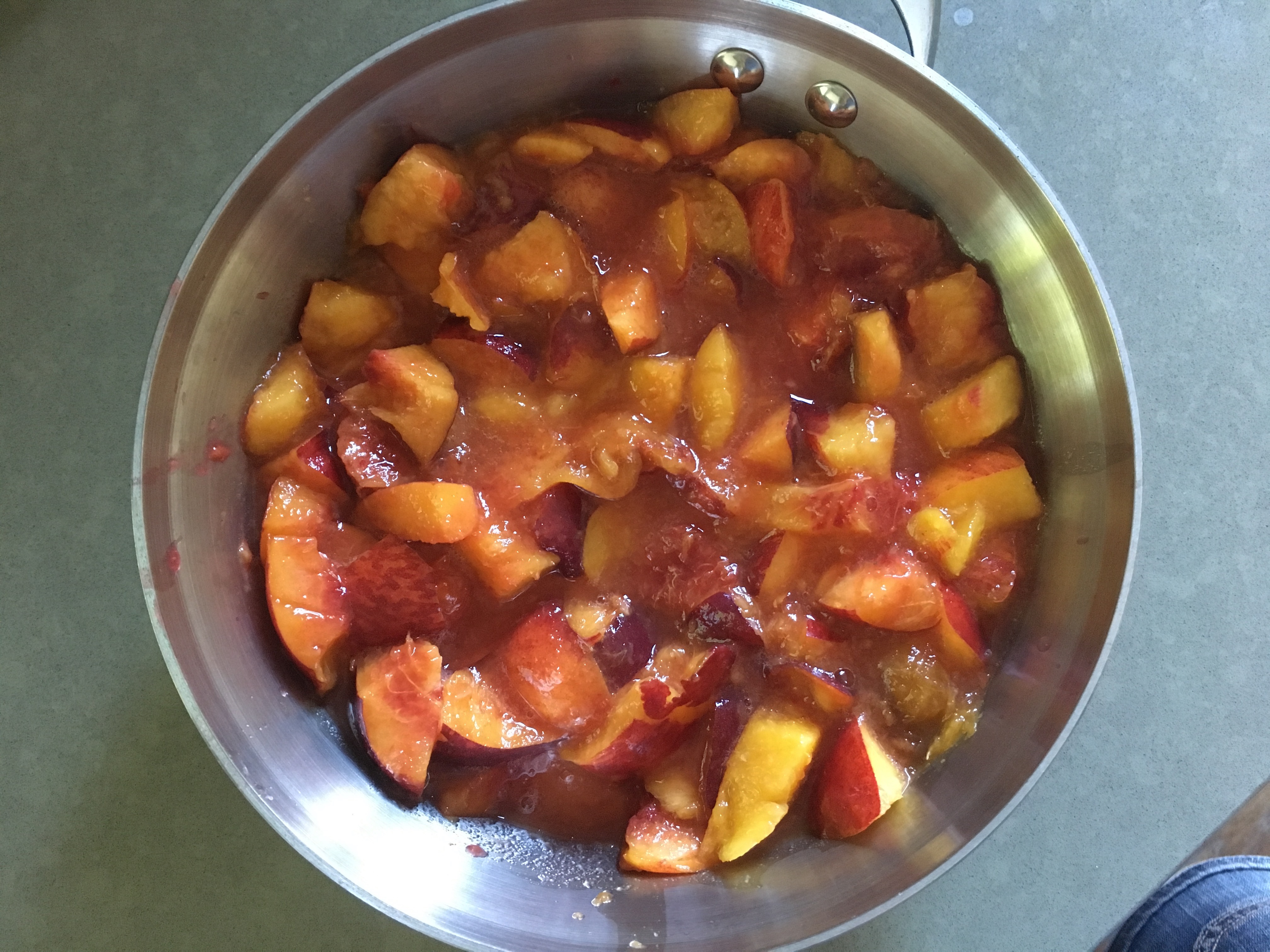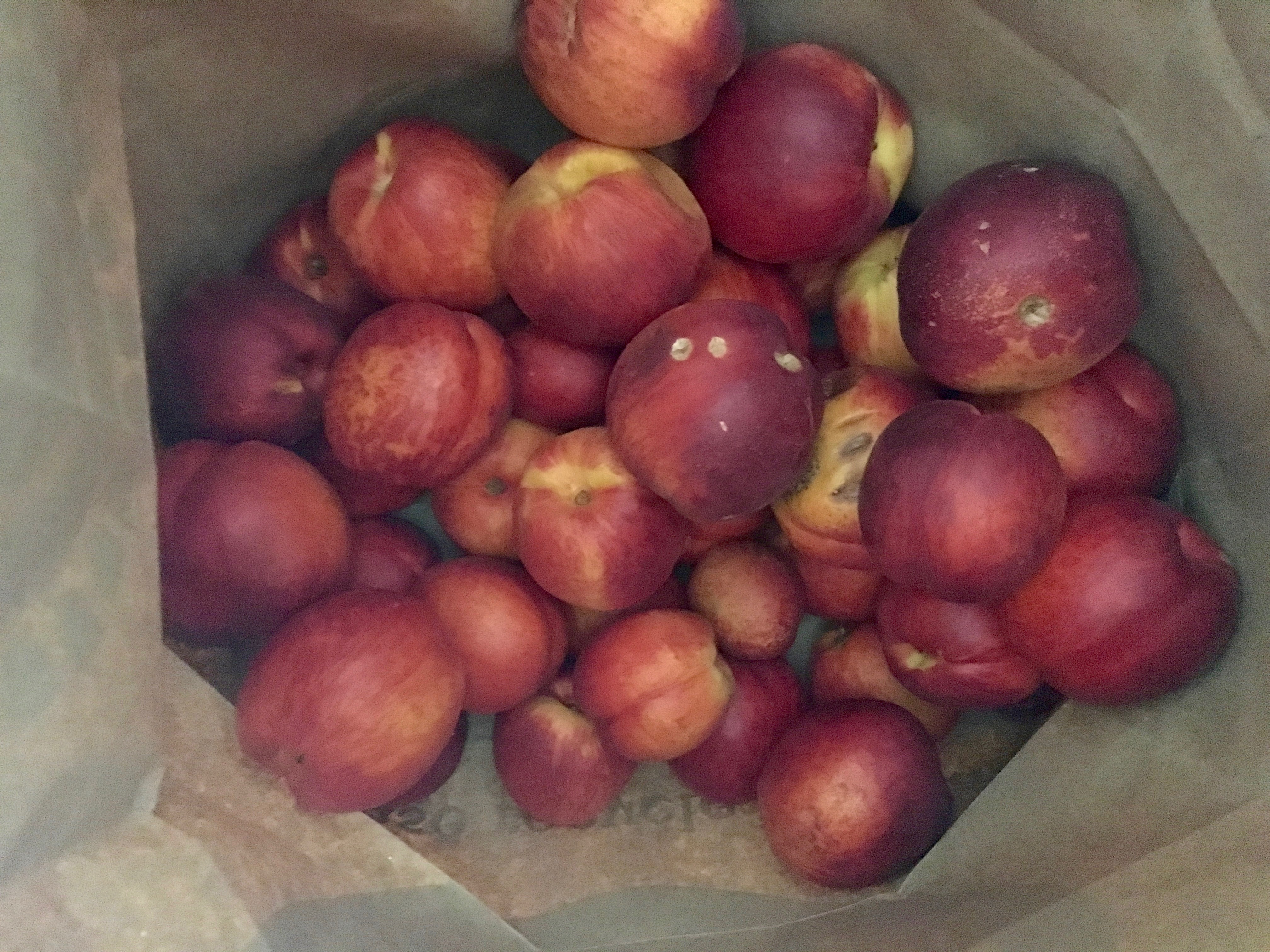 After that I got busy.  The kids were playing together upstairs so Kyle vacuumed and I mopped the entire downstairs.  WHILE I had nectarine jam bubbling away on the stove.  As you can see, we have an abundance of produce at the moment…
Which has literally TAKEN OVER the island in the kitchen.  That brown bag is full of nectarines too.  And they are all getting ripe so I decided to get jammin.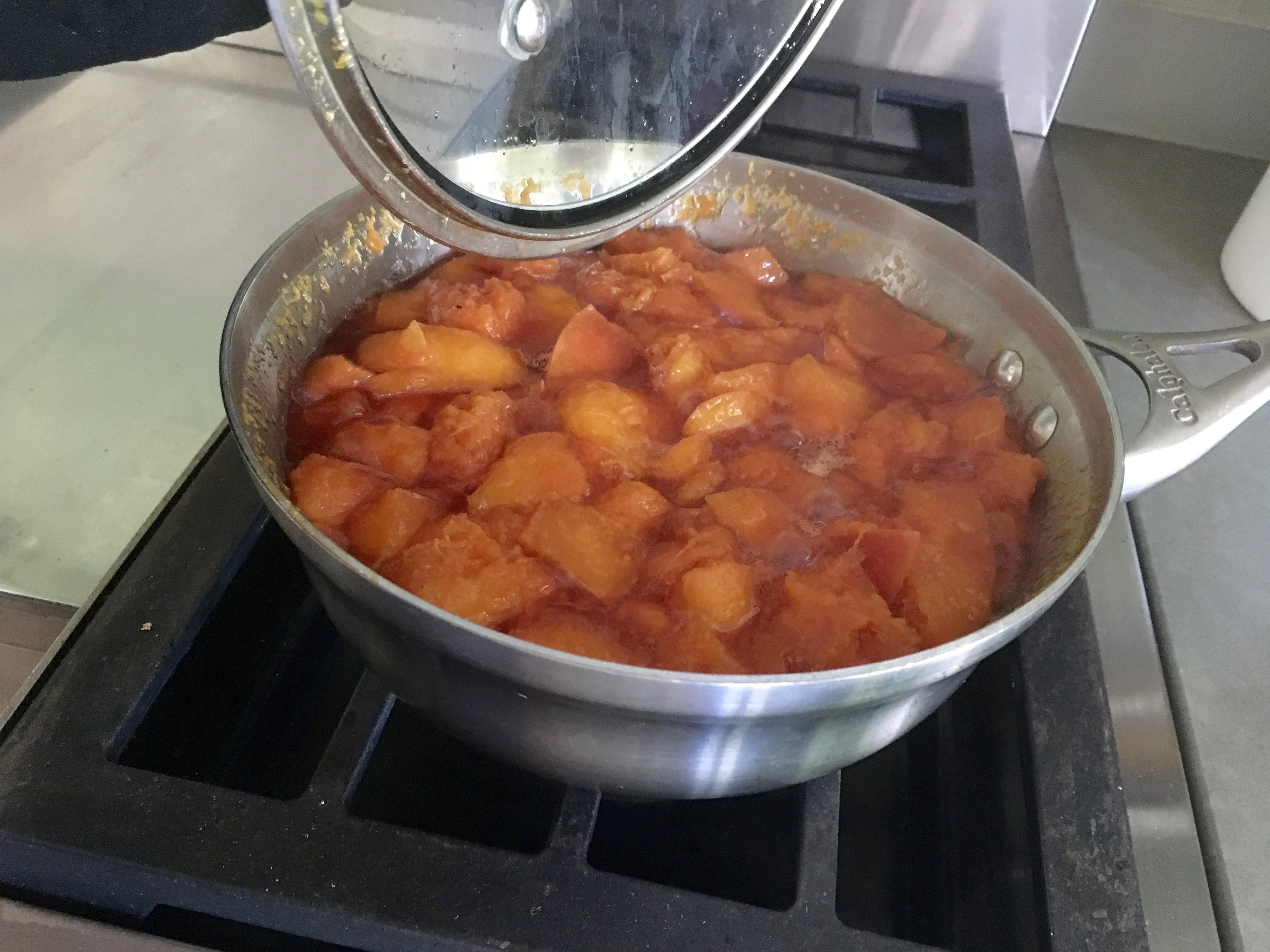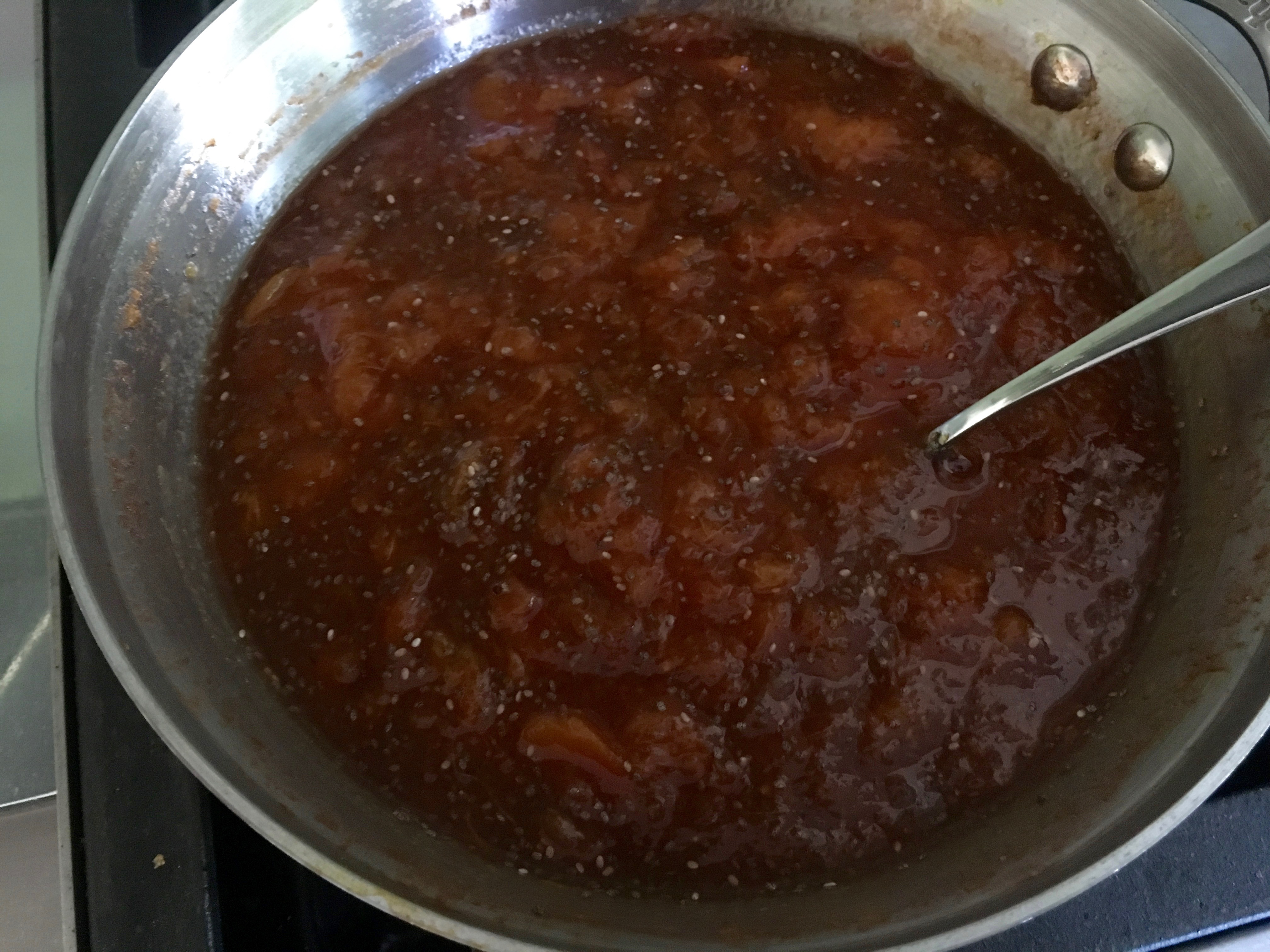 I made 8 jars in two batches.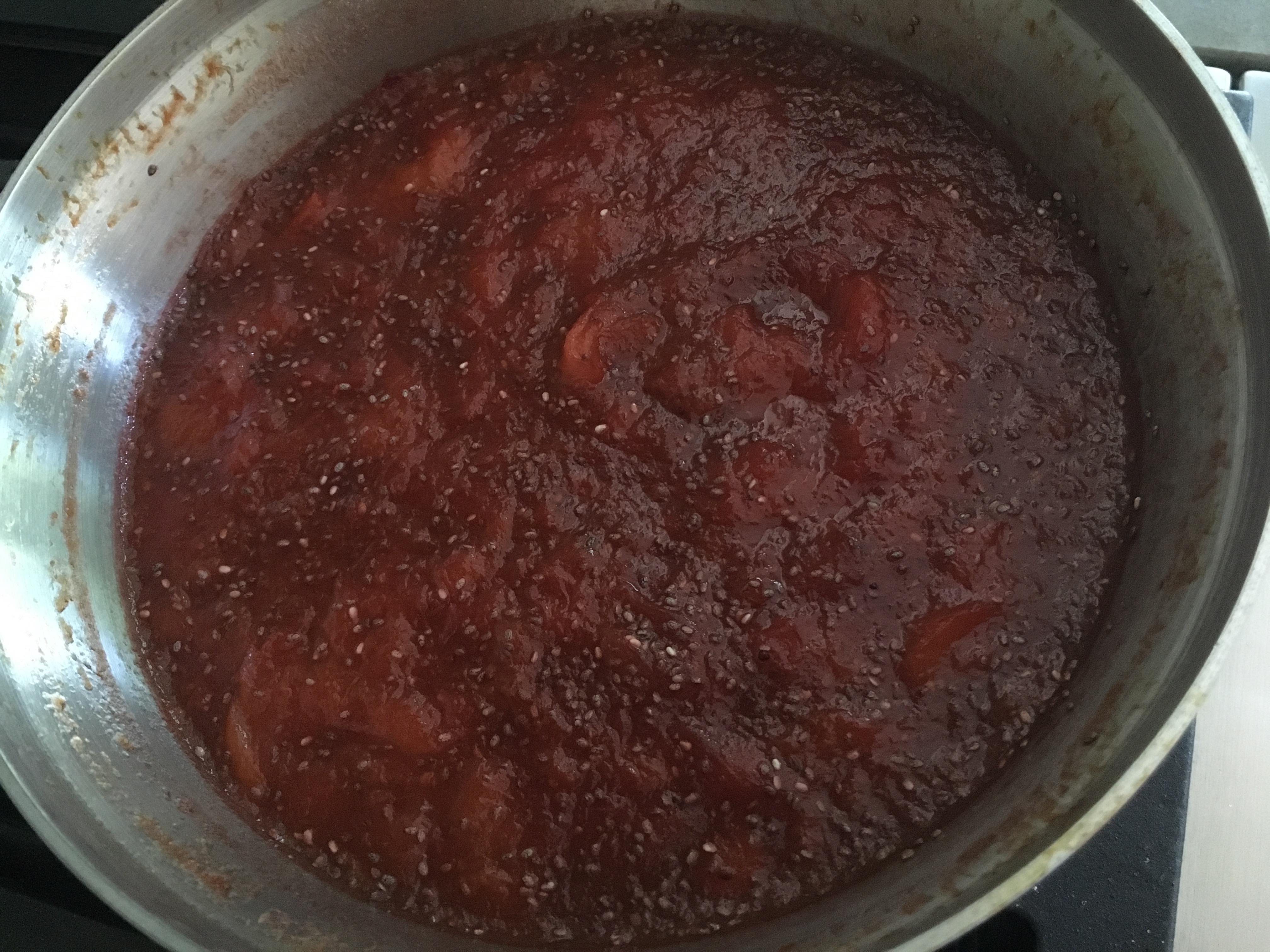 Using chia gel instead of pectin because it is easyyyyy.  And now I still have another 100 nectarines.  I have given a bunch away but the kids are plowing through them so they may not actually last that long…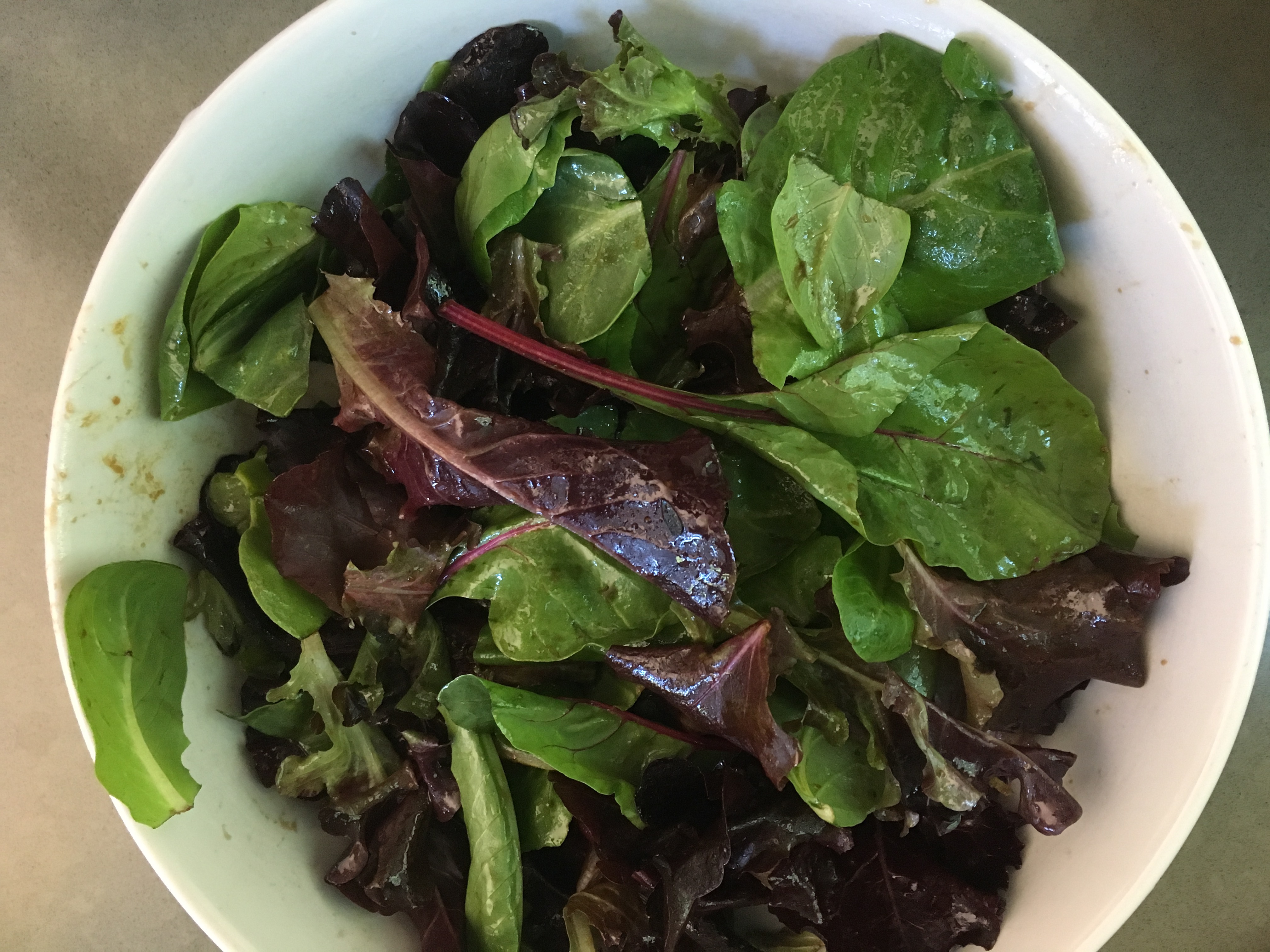 Glossy lettuce dripping with dressing is my love language.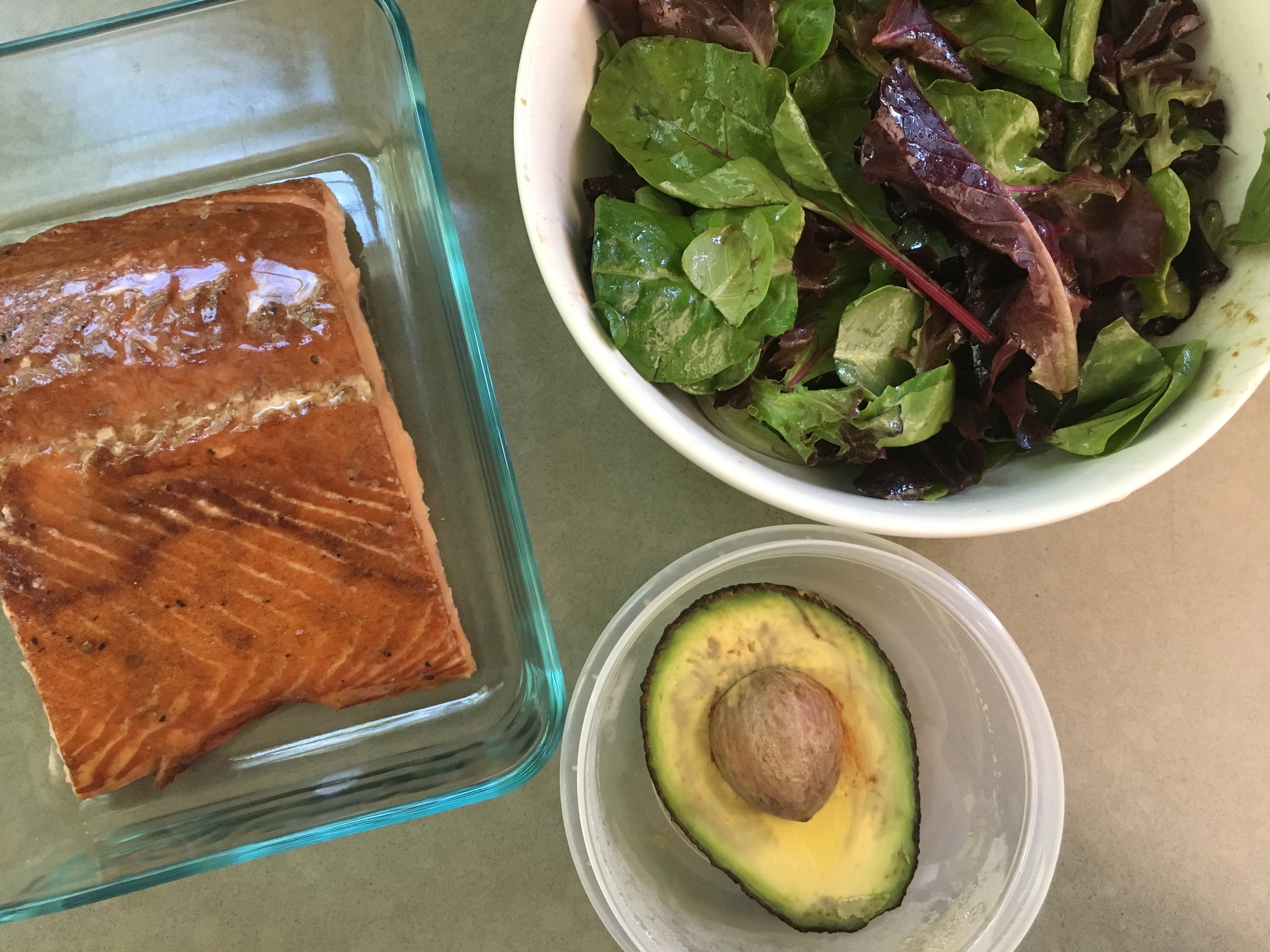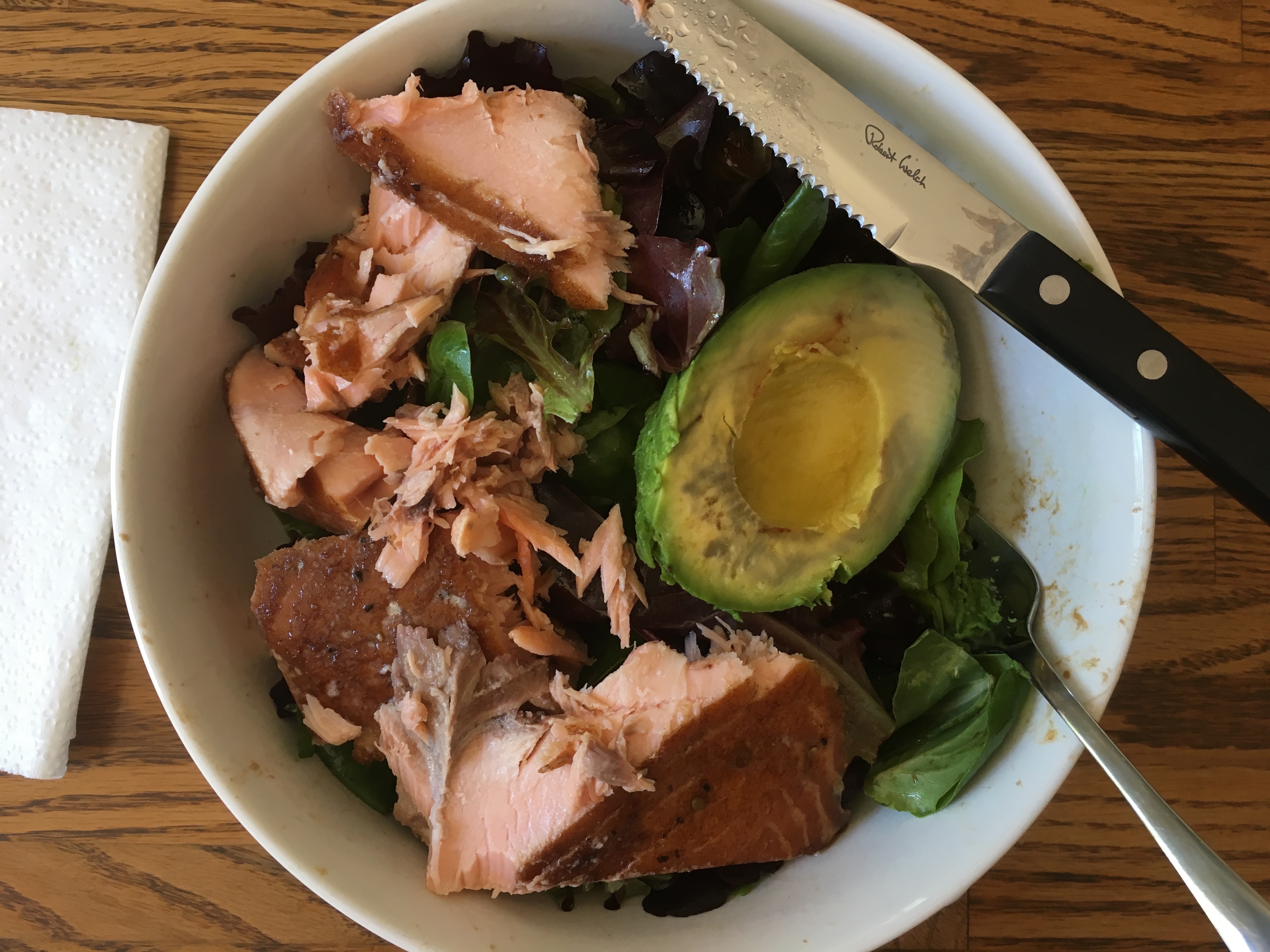 Just kidding avocado is my love language. I got two smoked salmon slabs at Costco because I knew it was unrealistic to think I'd want any less.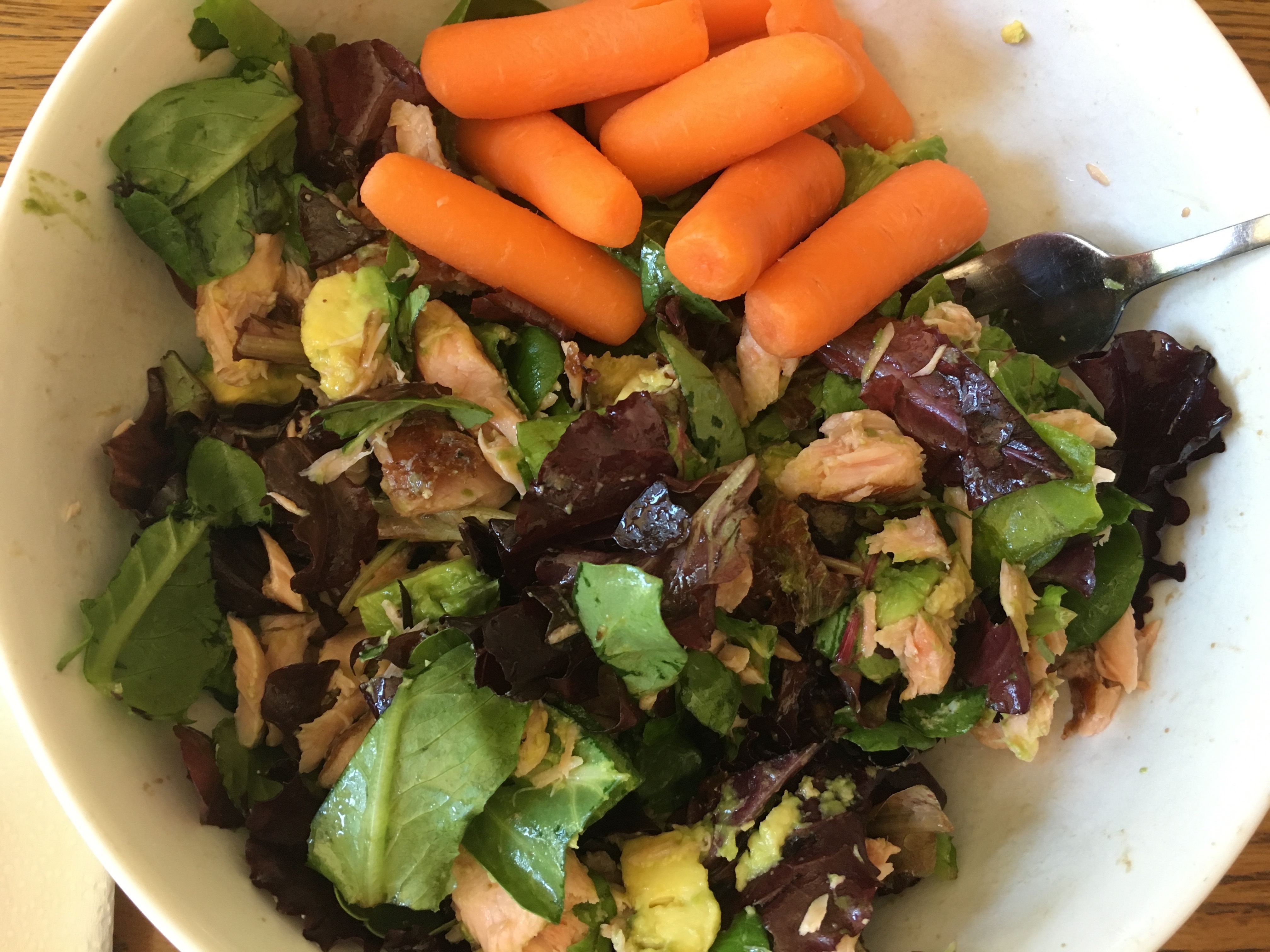 Lunch win.
Round two of jam.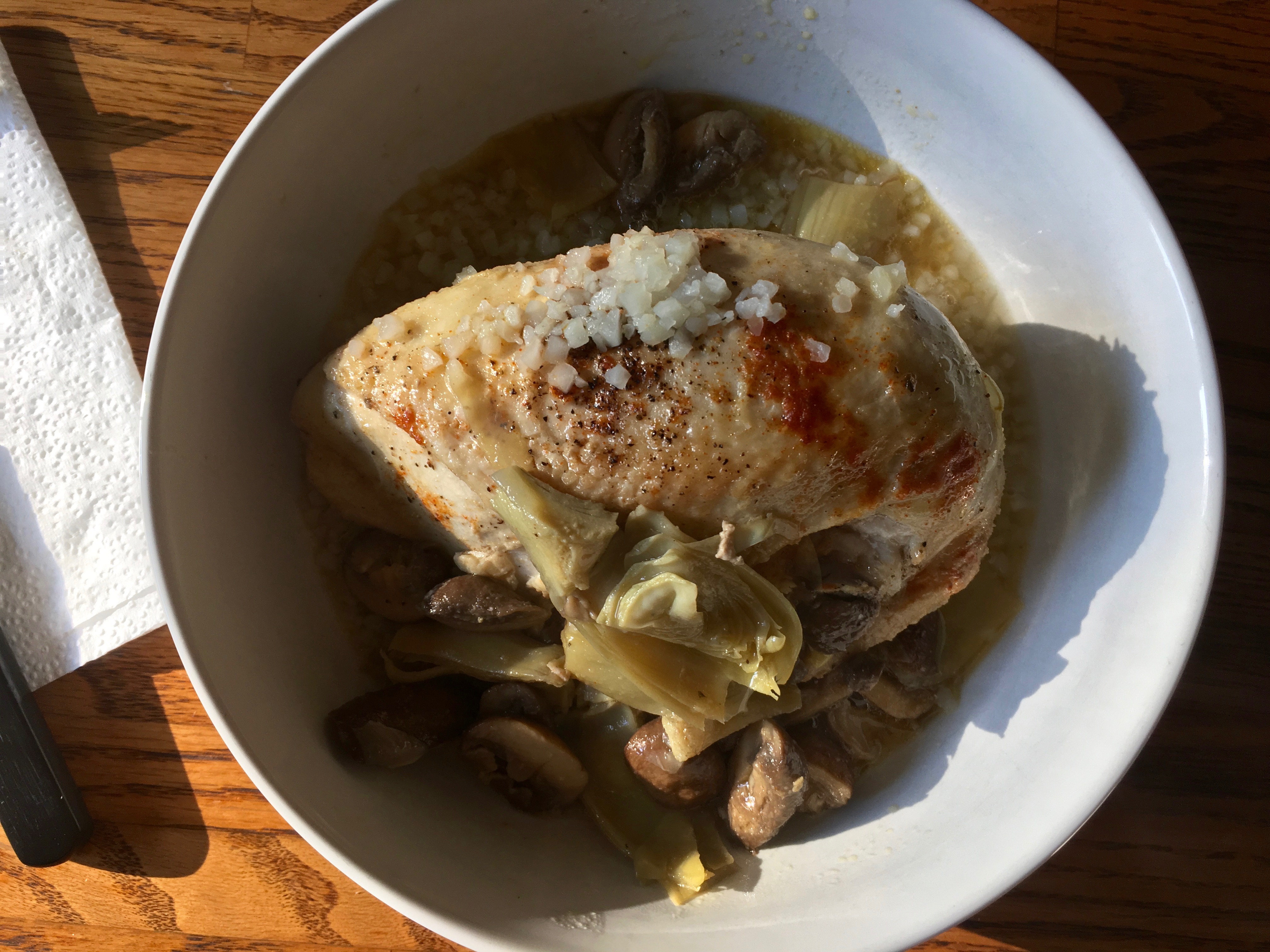 For dinner I made another recipe out of Danielle Walker's cookbook Against All Grain. I think I have cooked more out of this cookbook than any other.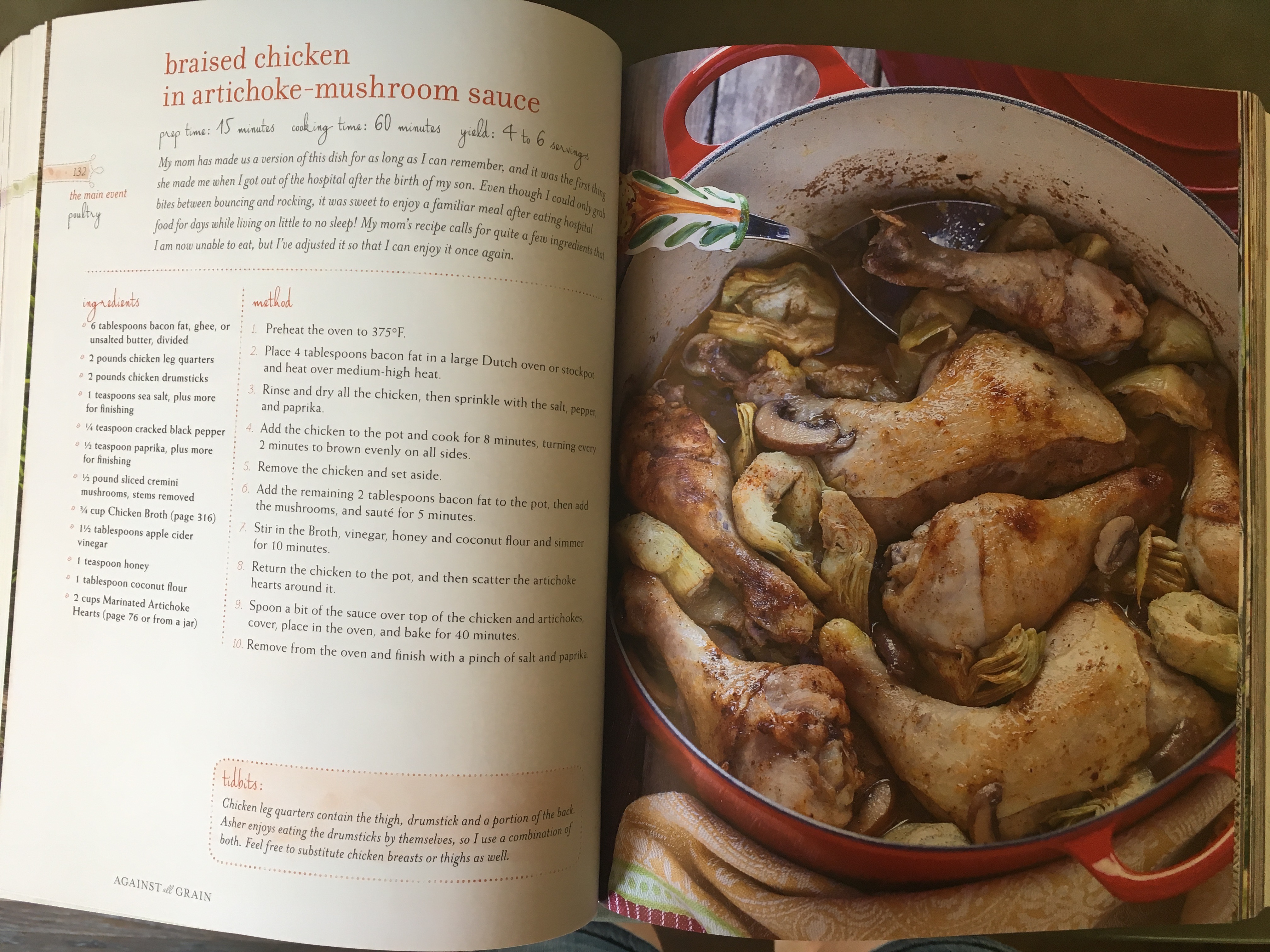 Looks pretty close to the photograph no?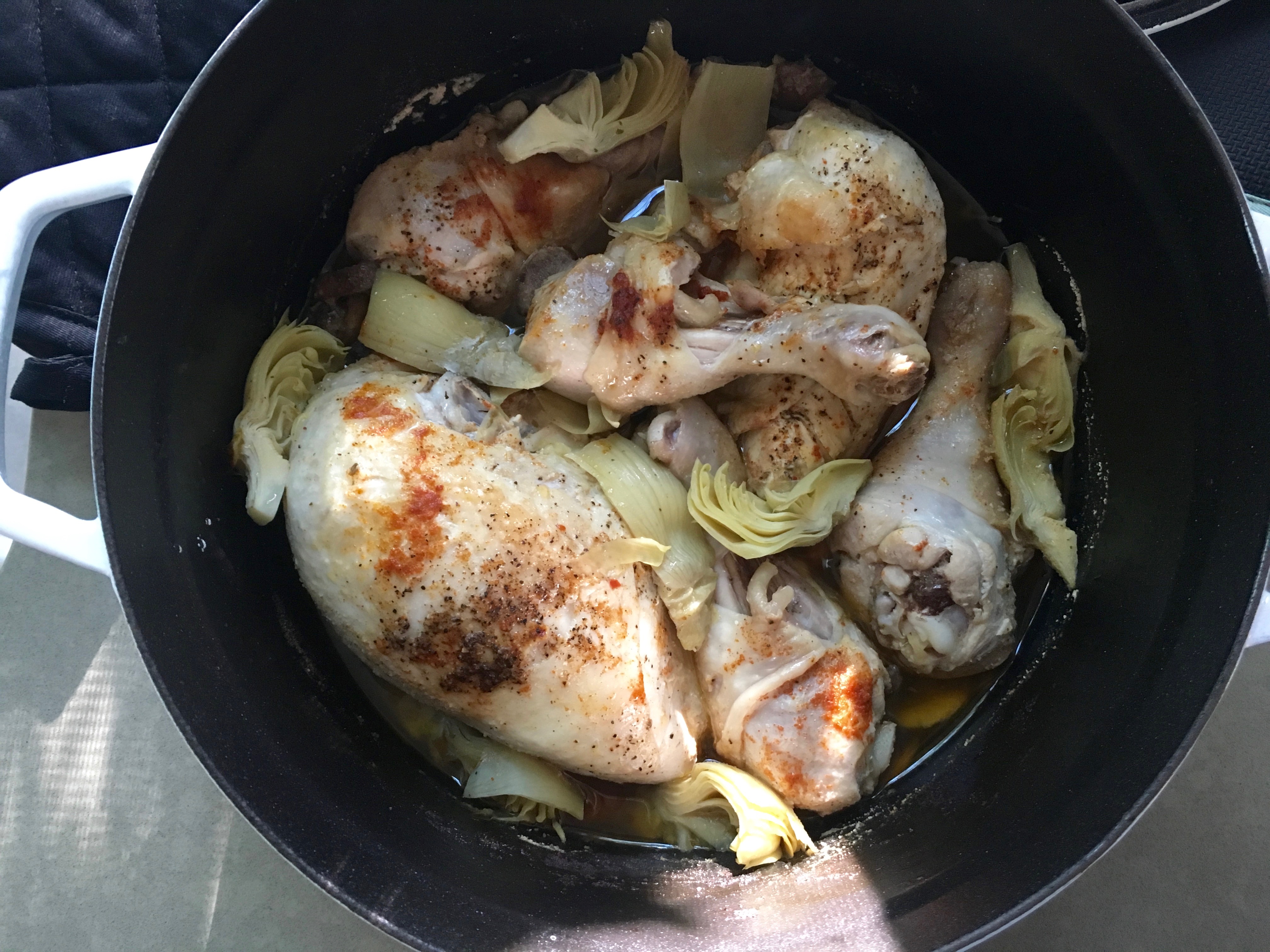 We had no leftovers and everyone was 100% satisfied.  Kyle loved this.  The kids were fighting over more. And I even had seconds because the broth was just so amazing.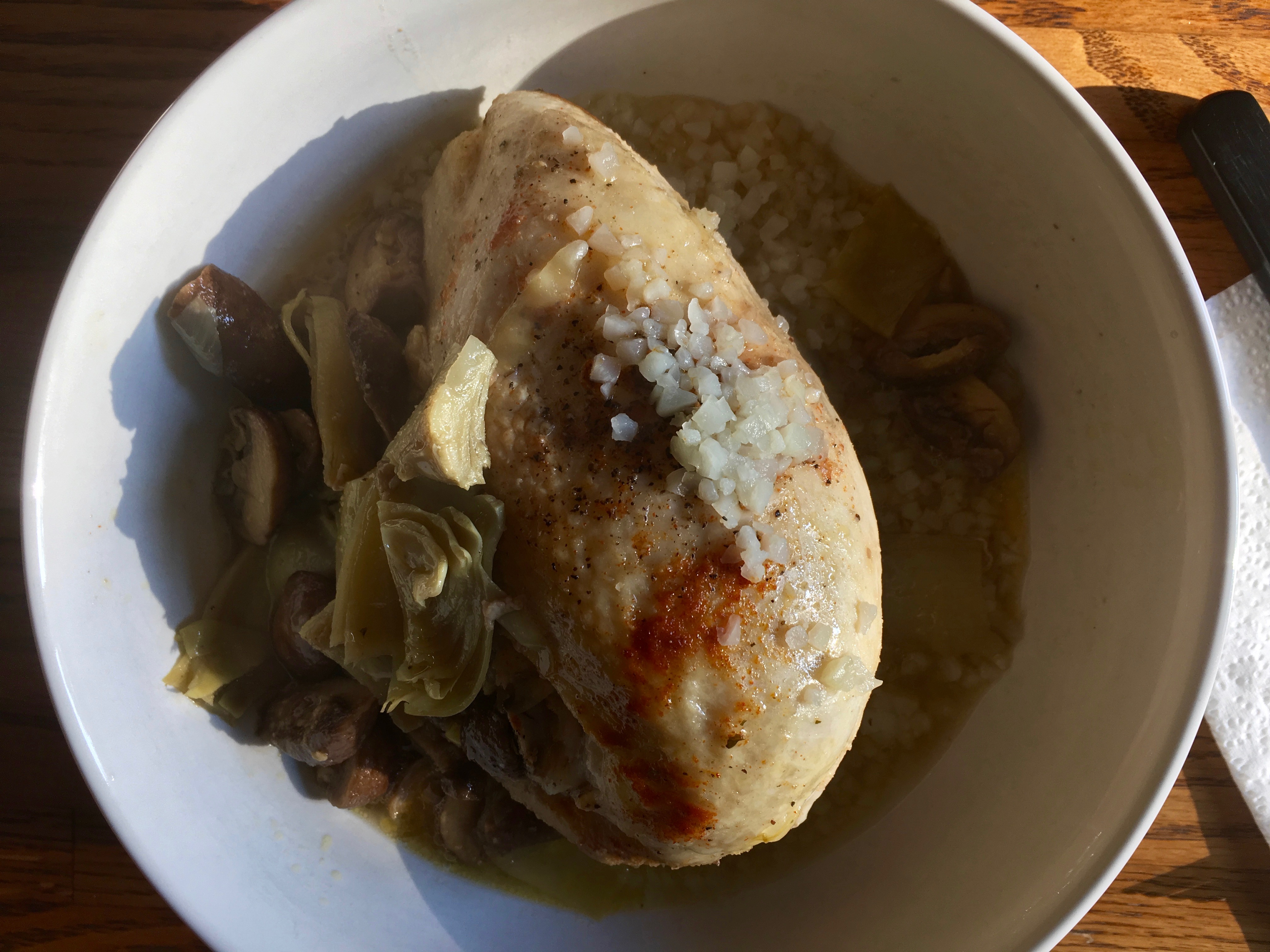 I served the rest of the family's portion with wild rice.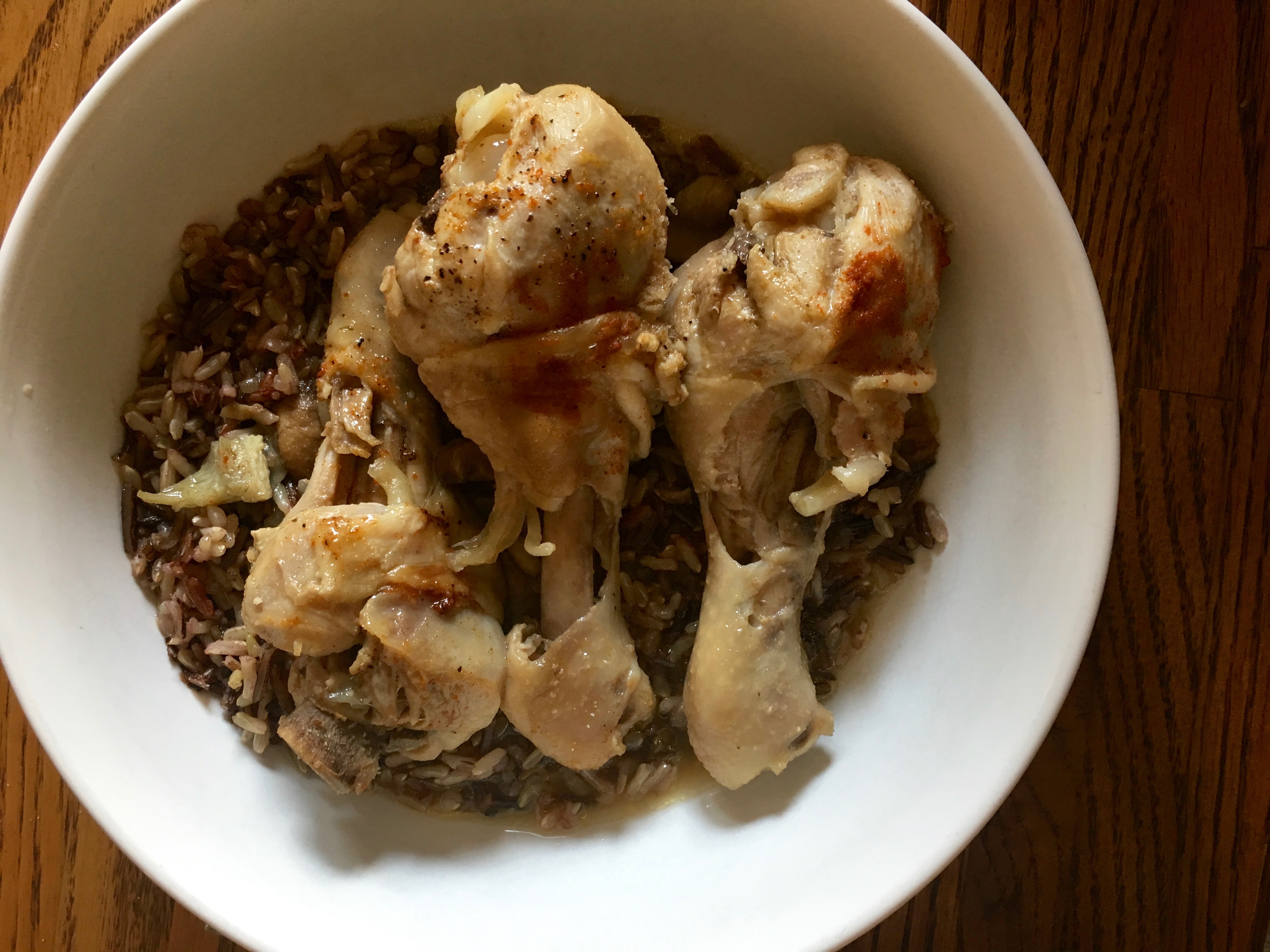 I had a rose kombucha a while later.
Goodbye weekend.
Side note: You guys should check out Casa de Sante – a company that makes fodmaps friendly products. I've blogged about their spice blends before and recently discovered they are making SO MANY other products.  It's basically impossible to find garlic free salad dressings and spice mixes, but not anymore! They're products are made with real food (no onion or garlic) and are paleo, gluten free, non GMO, and awesome.