I thought I was better…alas…I am not.  So while I wait out this GI fiasco, I'll slowly try to get caught up on older posts.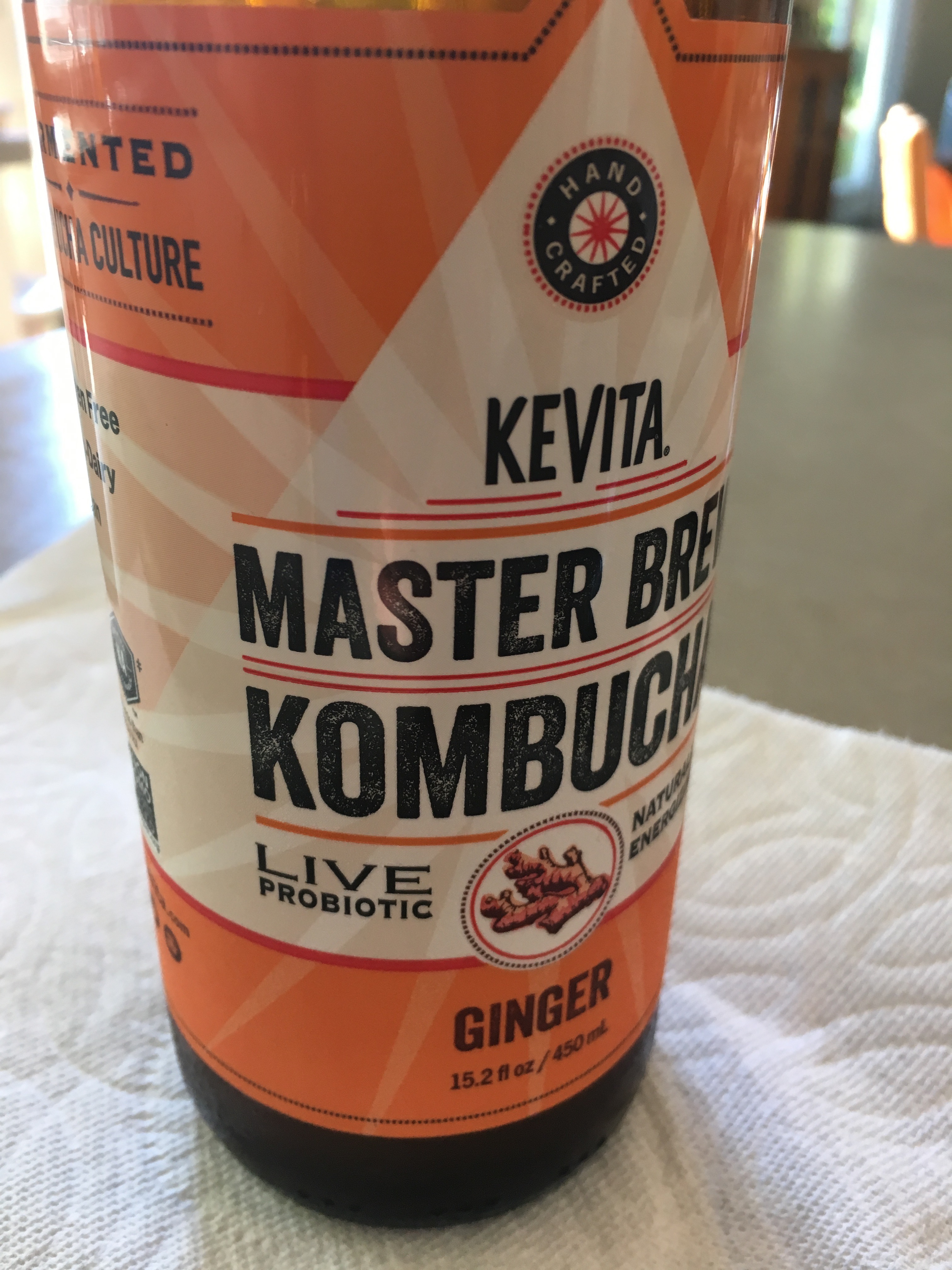 I am almost living off kombucha at this point, so it's good I have food from long ago to share.
PS I got a 6 pack of this kevita brand at Costco because it was a good deal…I usually don't stray from GT's, but for under $2 a bottle I made an exception.  I like it fine, but I prefer GT's.  I'd probably still buy it again (because I'm frugal), but I'd be wishing it were trilogy or gingerberry the whole time.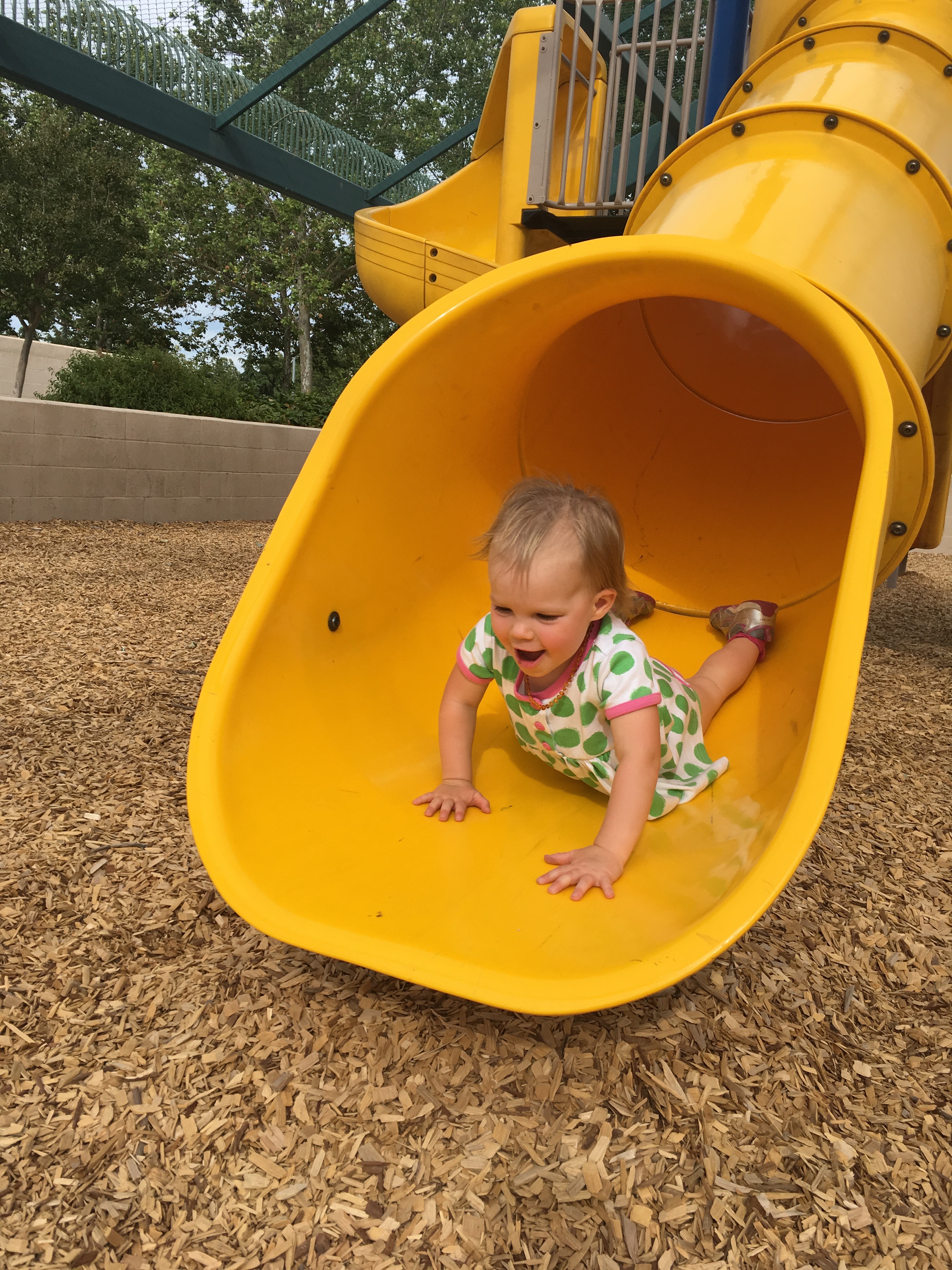 Park date with my monkeys.  She initiated the forward facing sliding, and I was shocked when you know who followed suit.  He's much more cautious, but is gaining confidence by leaps and bounds lately.  I was texting pics to Kyle (he was out of town) and he hardly believed me that P went down on his belly too.
I brought Larabars for them to snack on, but then P asked if I had the home-made kind anymore. I felt a little bad I hadn't made any in a few months, so I got to work on it that night.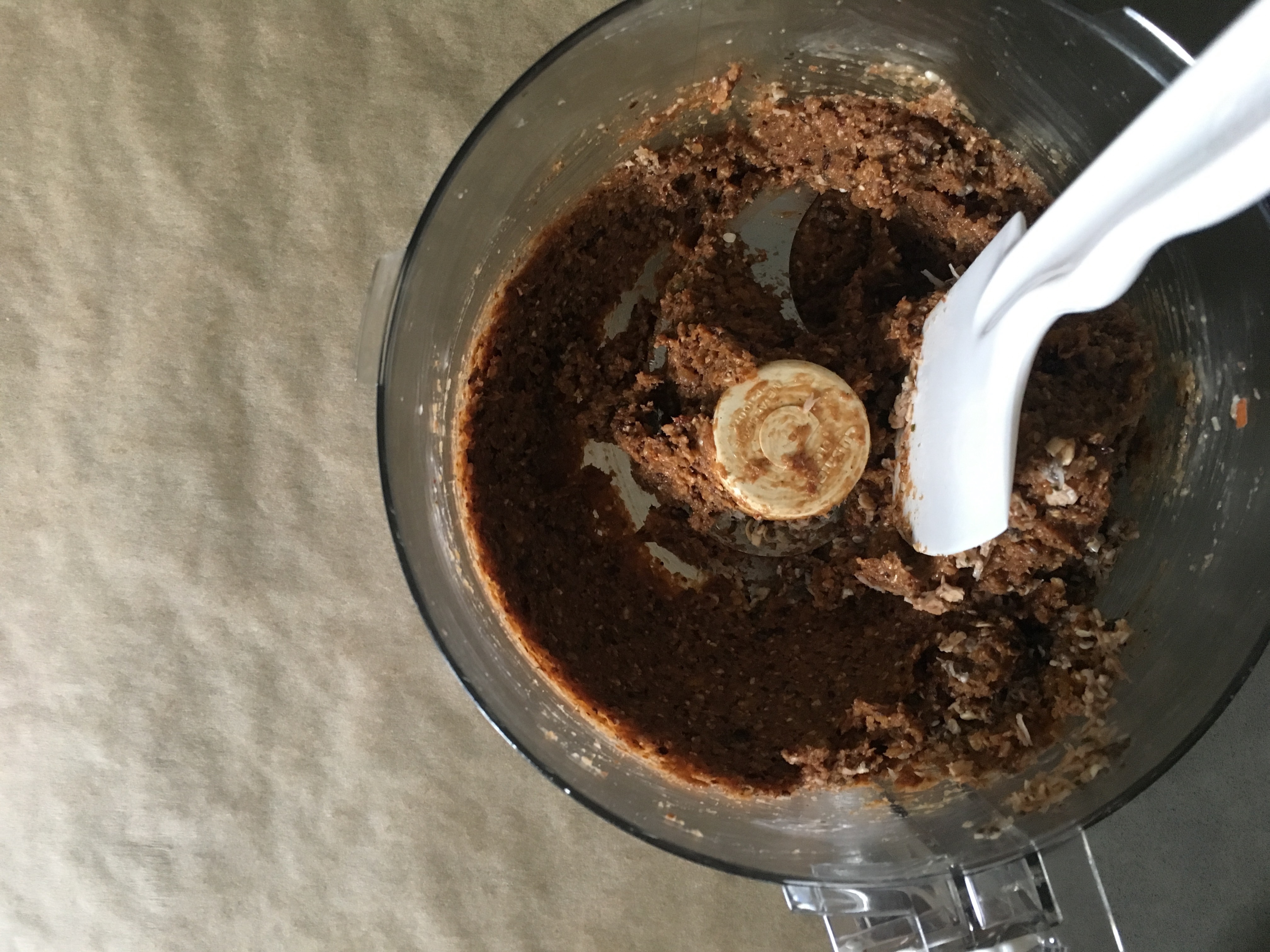 And now they are both very happy with their afternoon snack situation.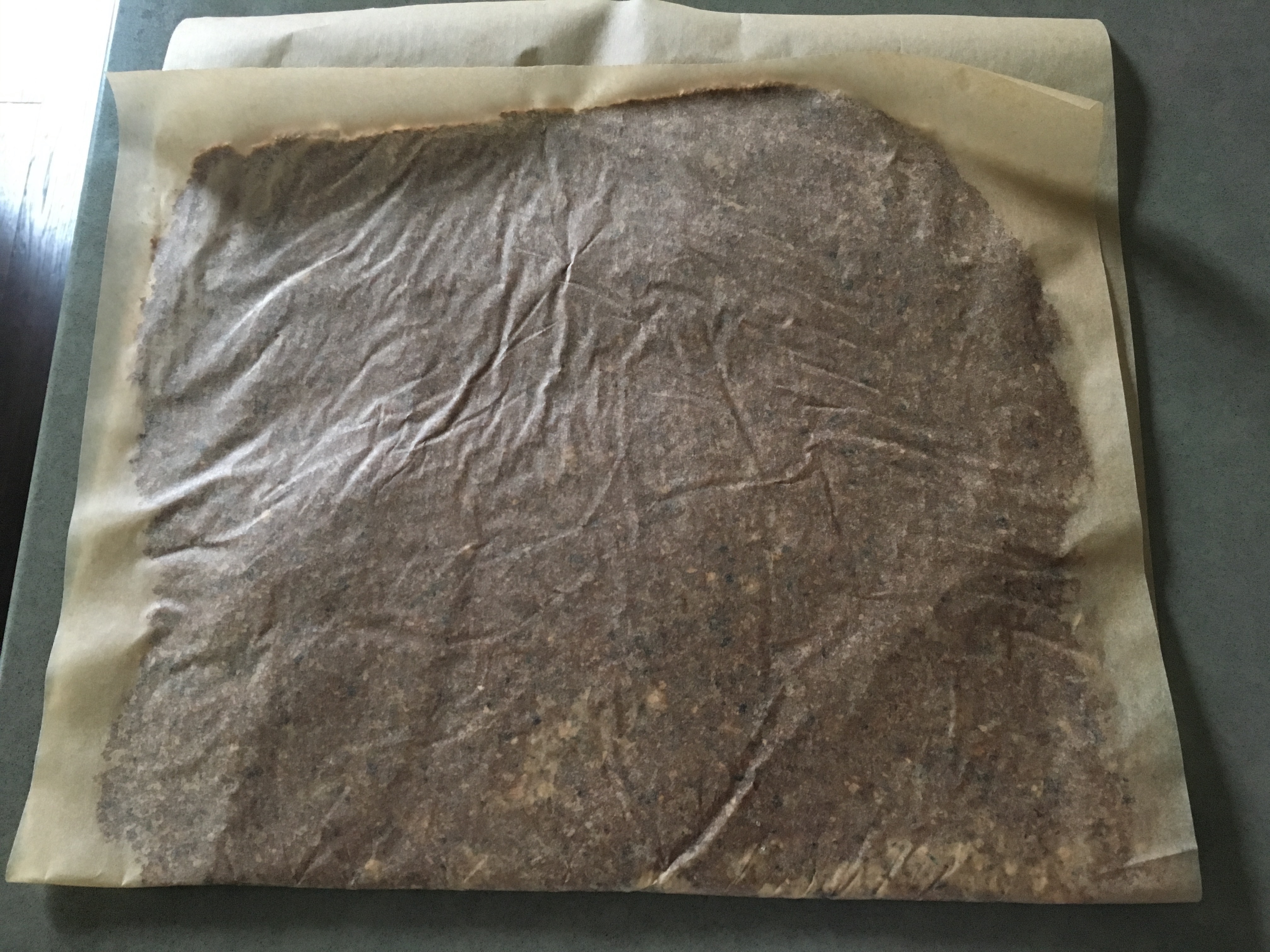 I have no clue where my dinner pics went.  Maybe we ate leftovers and I thought it was too boring to photograph?  In any event, I captured dessert.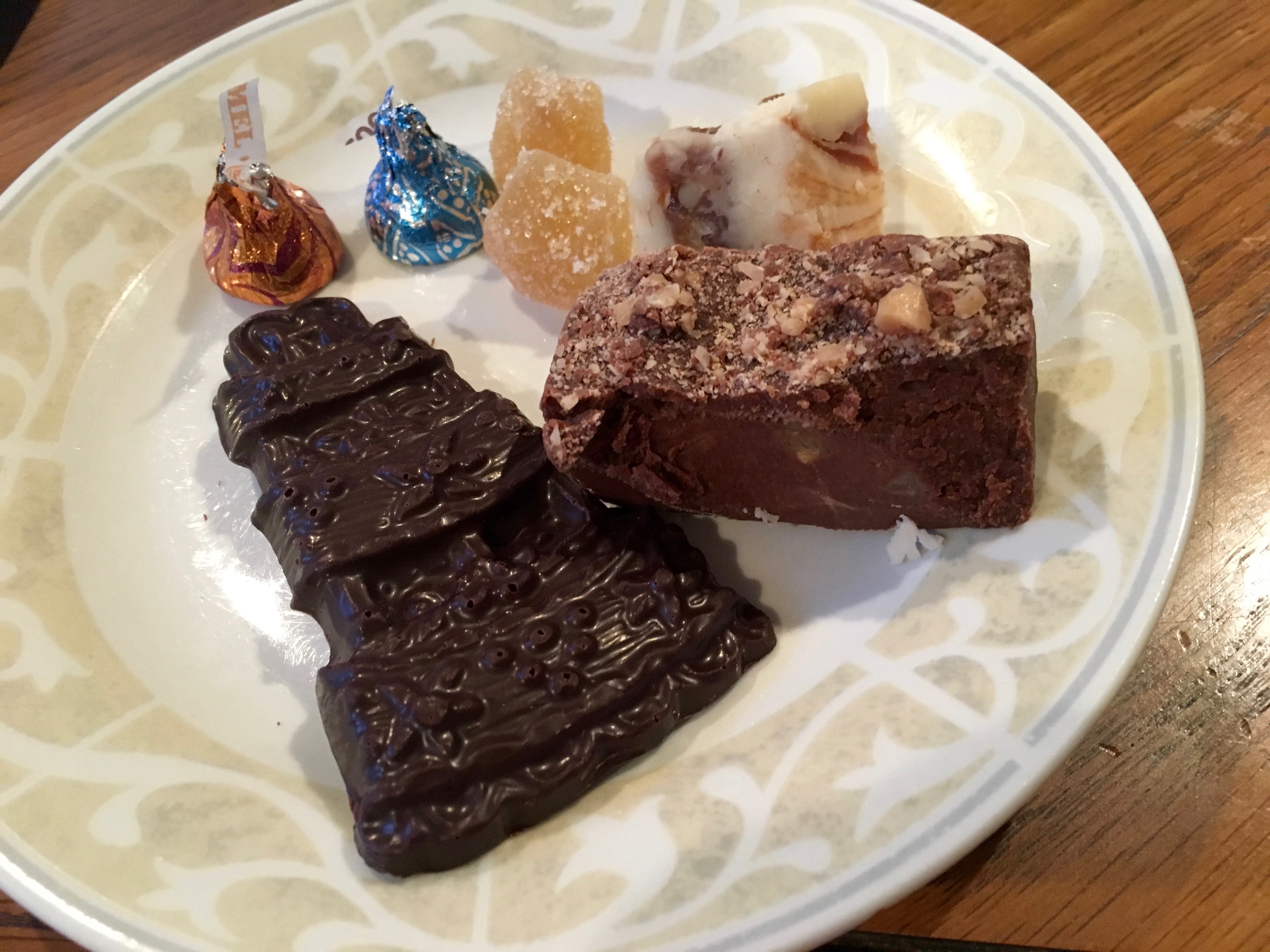 This is the fudge from Catalina that I risked missing the ferry to get. I got six different flavors and I'm not sure I've picked an outstanding favorite thus far.  They are all really good, but none have totally blown me away.  The cake shaped chocolate is from one of my sister's 7000 showers. I took some extras home because some women are scared of chocolate and I am not about to let them go unclaimed.
Spaz number two greeted me at the bottom of the stairs like so.  She put that bracelet on her ankle and thought she was the most cool and clever thing that ever was.  It's from swimming, but somehow made it home with us and because it happens to match Pacman's allerbling she wears it as often as she can. Because let's face it, she wants to be like him soooooo badly.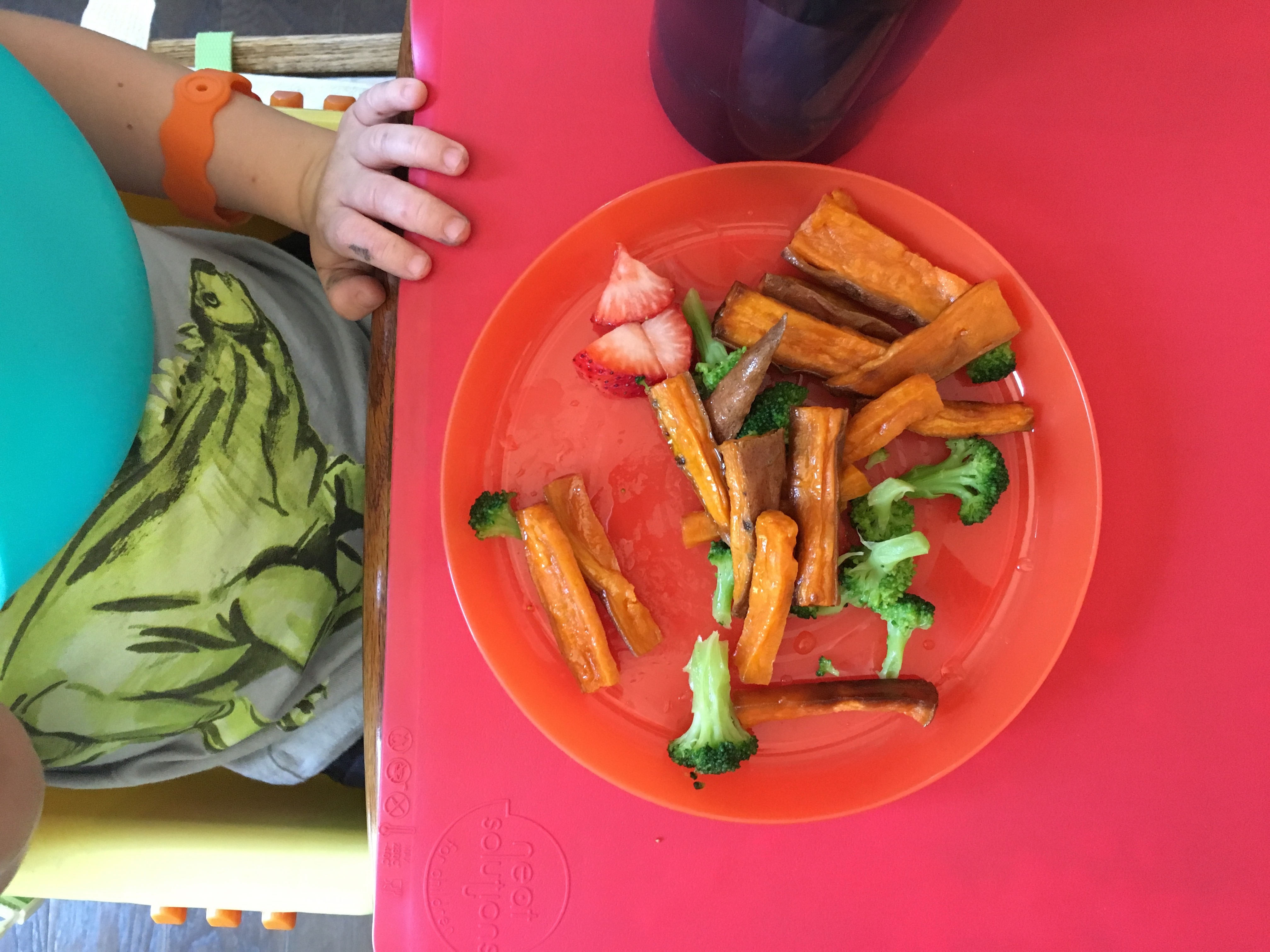 Lunch on this fine Wednesday was roasted sweet potatoes, broccoli, and strawberries.  Both my kids cannot get enough broccoli.  I should just make it every week, although then they may get sick of it.  I think that happened a little with green beans.  We are on a green bean break…until our garden starts producing heaps and I change my tune.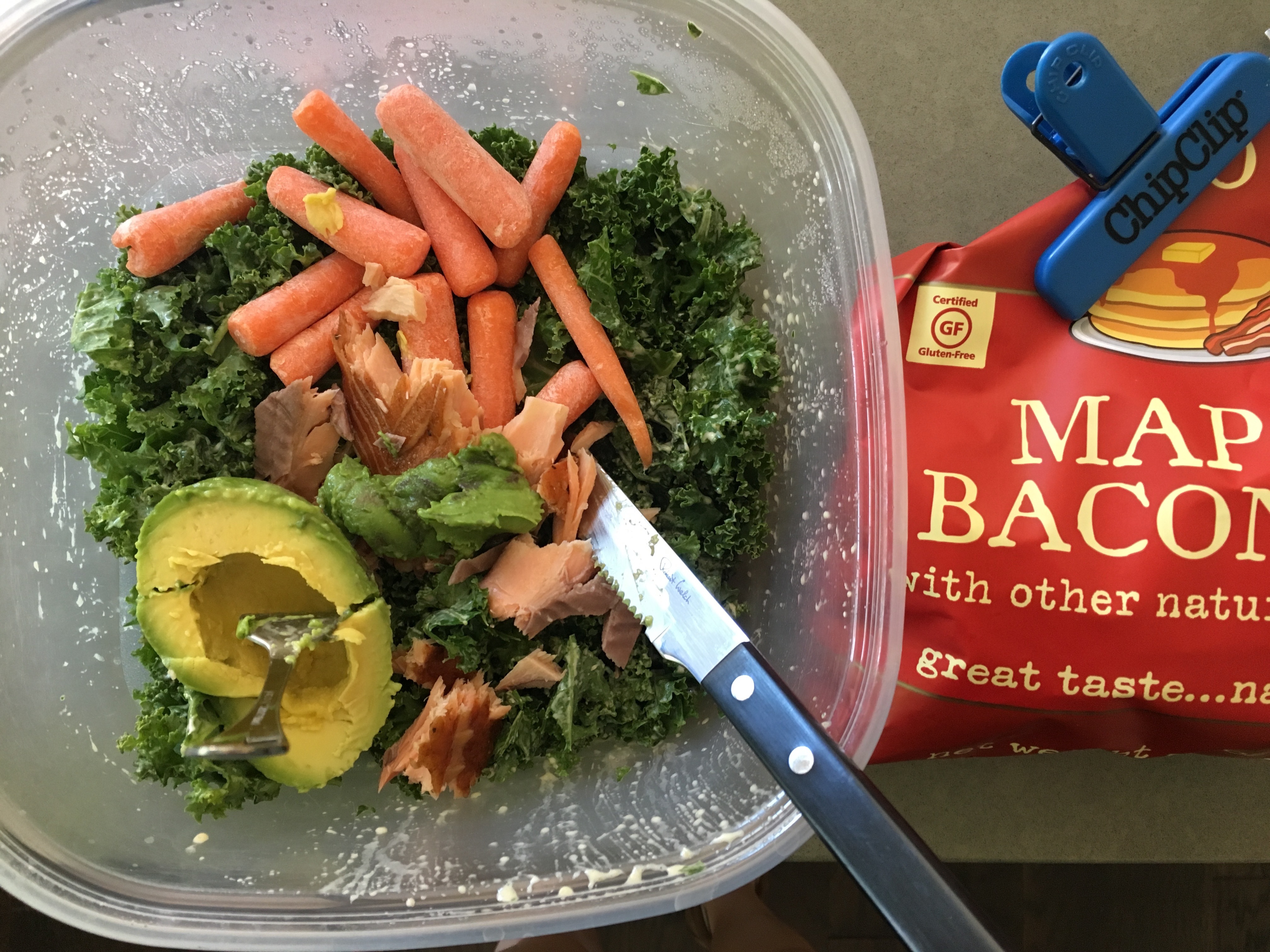 I got a taste of this flavor kettle chips in Catalina and may be addicted.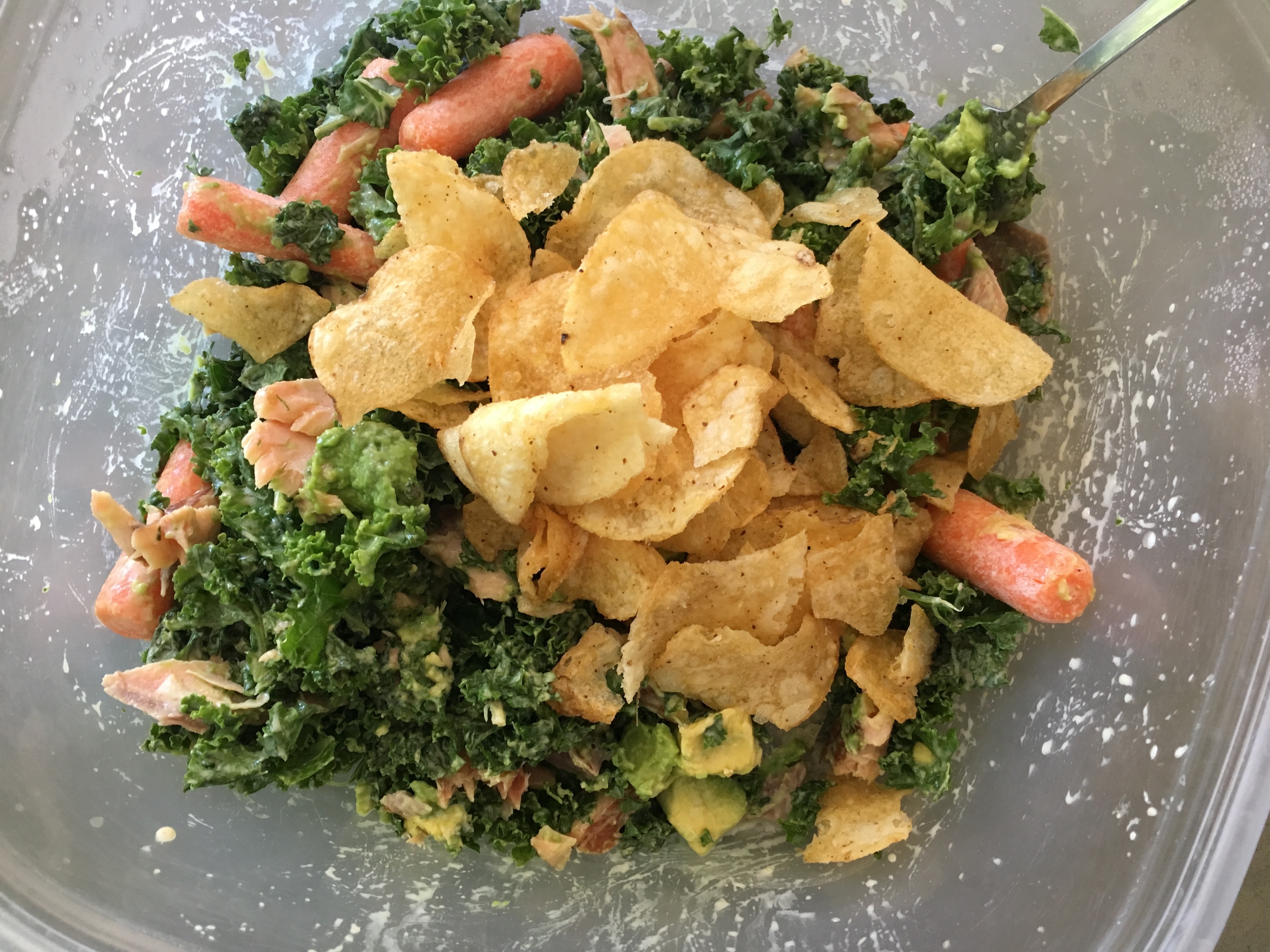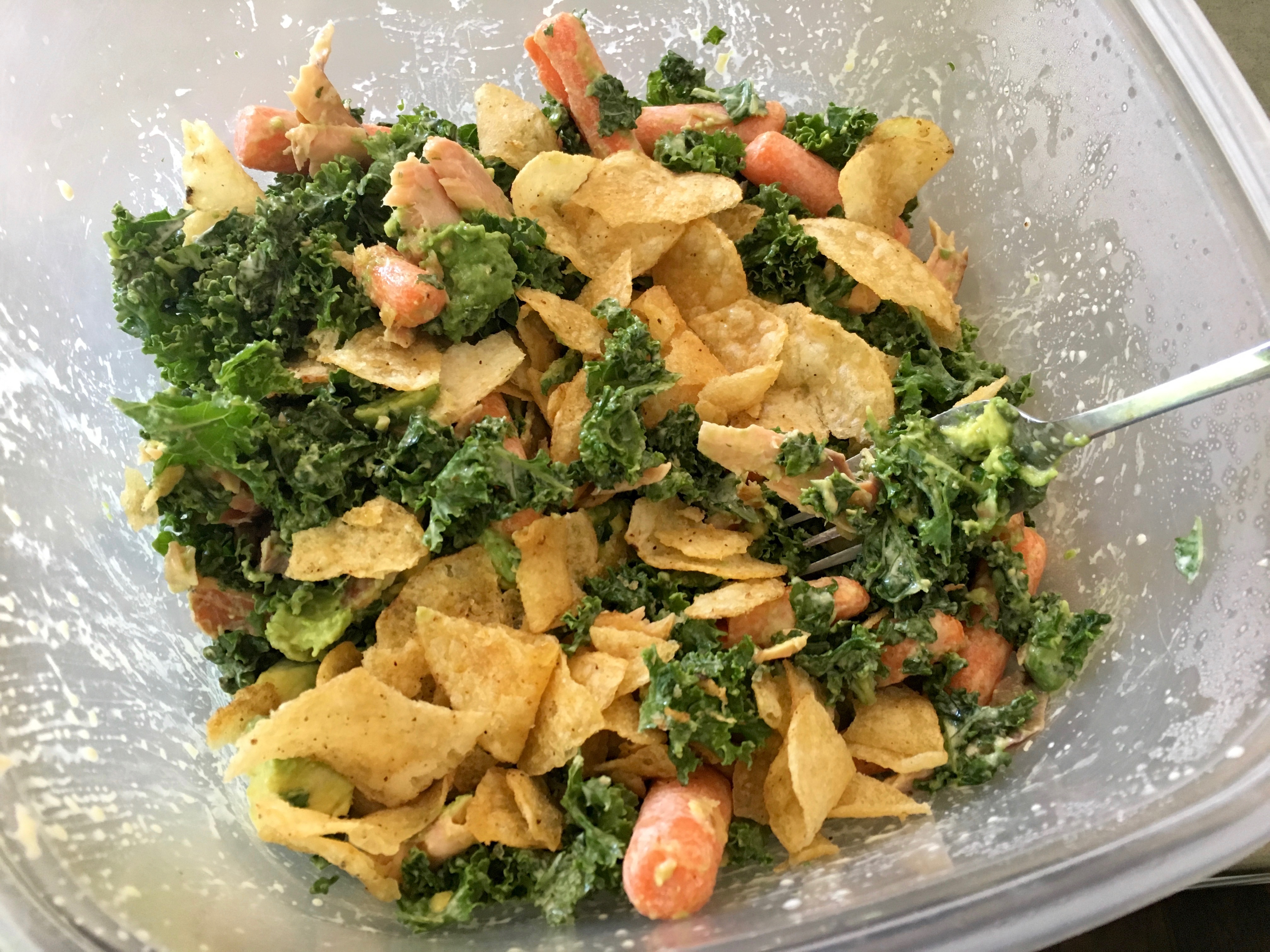 They are perfect for adding some textural crunch in salads.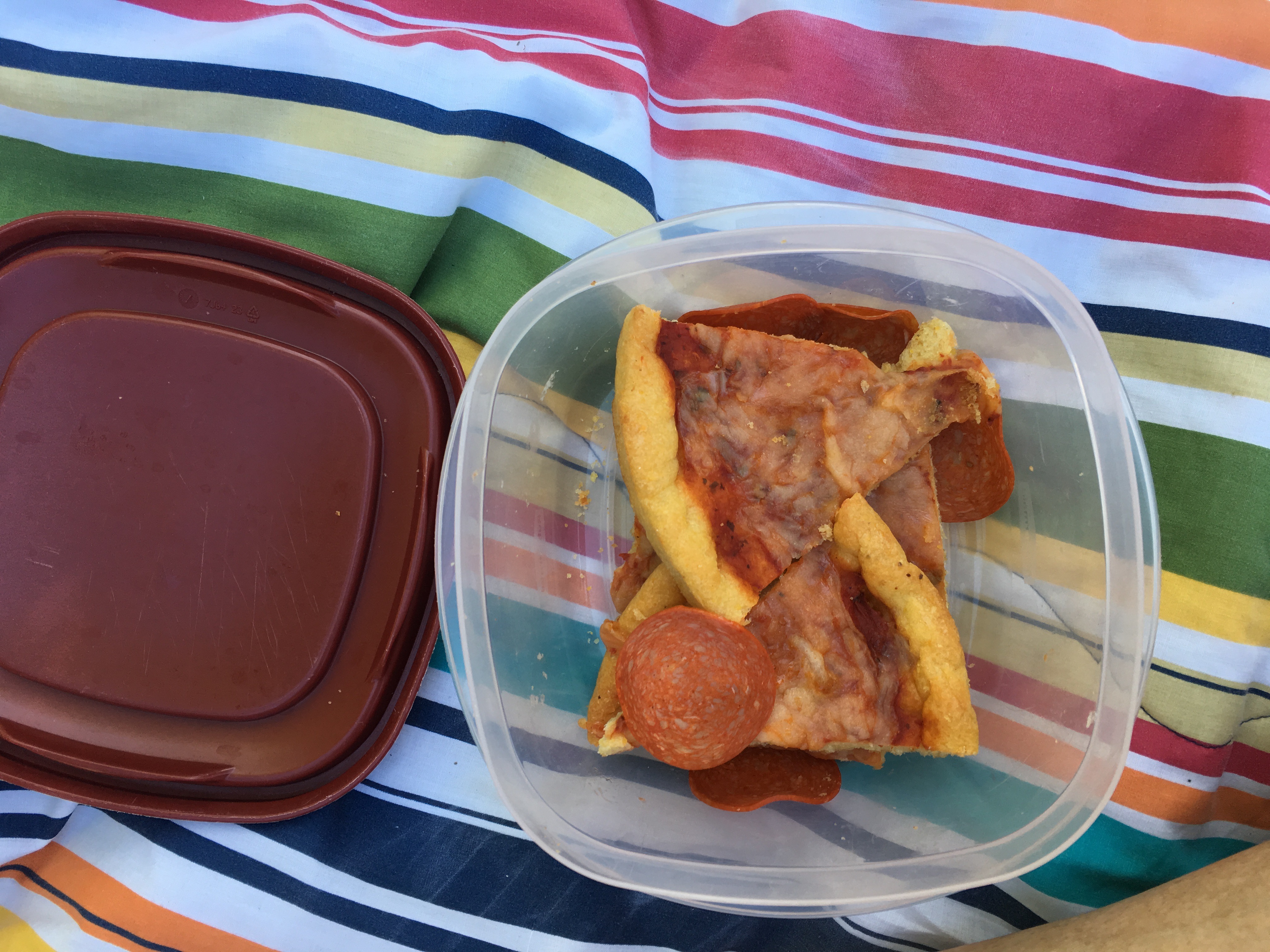 Another pizza dinner at market.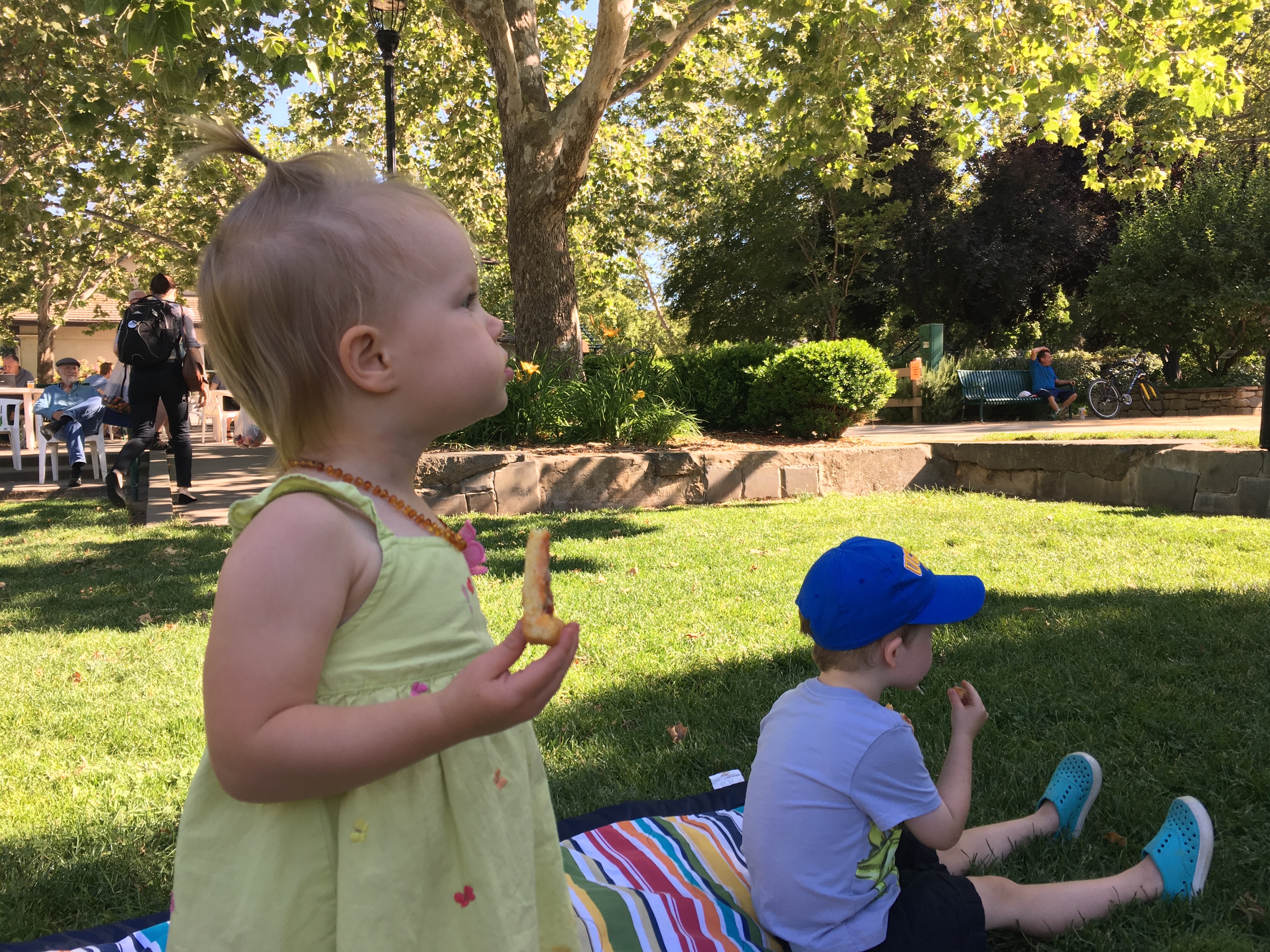 Since we ate there we didn't do much for dinner once we got home.  I think they may have each had one more slice while I roasted zucchini for myself.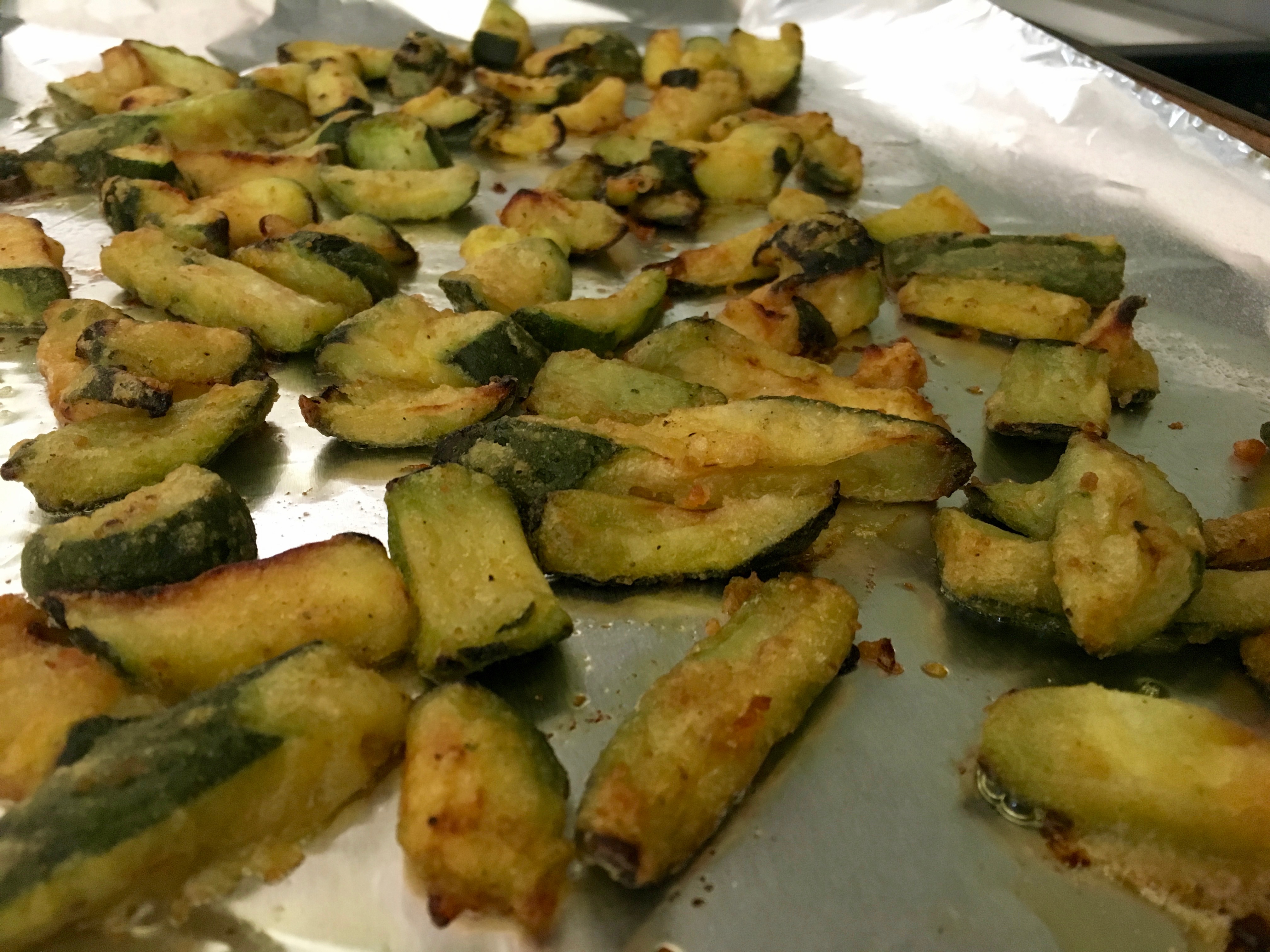 Obvs I chose this because Kyle was still out of town.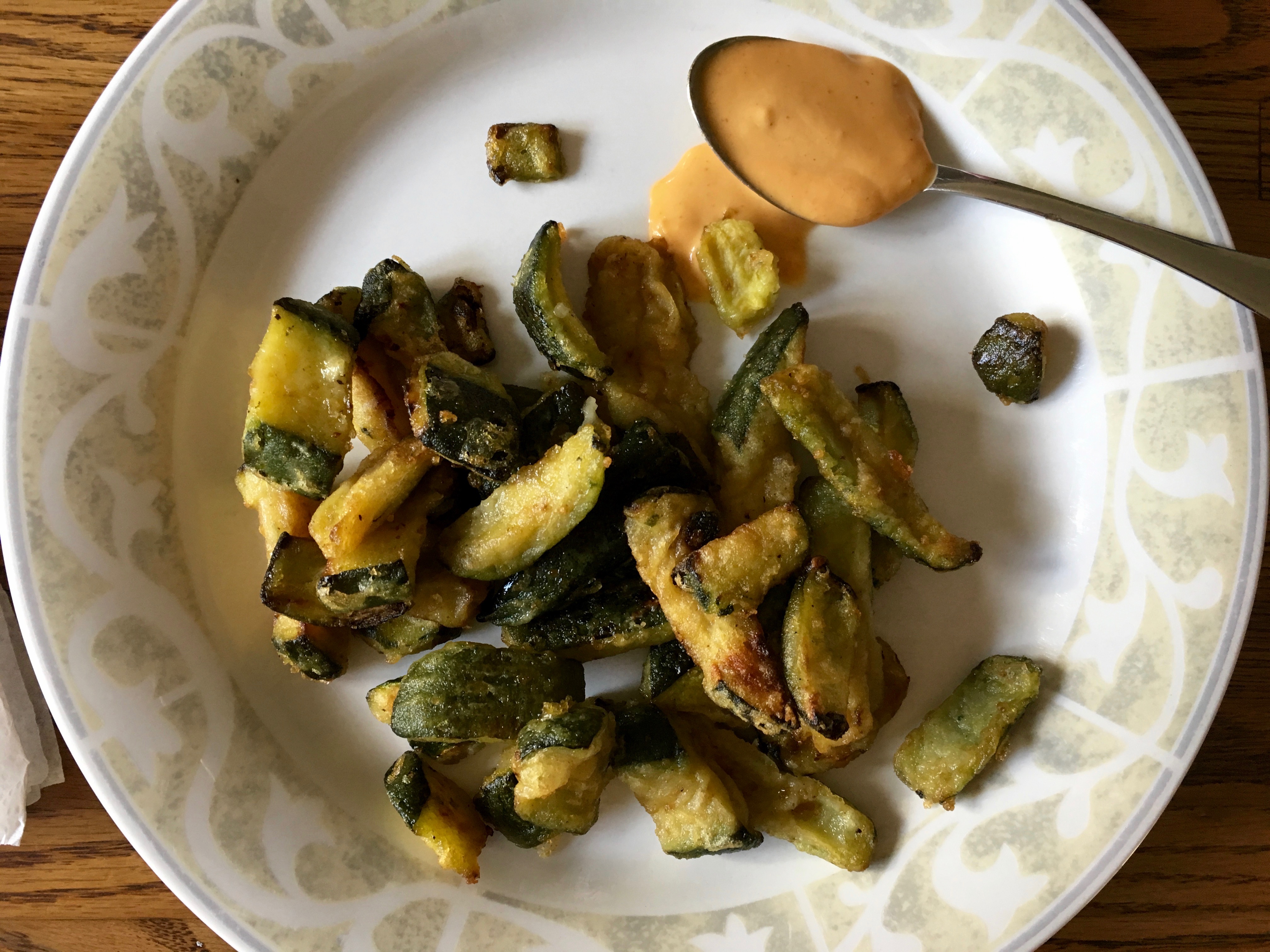 I had some Sir Kensington's special sauce on the side for dipping.  Aaaaand I ate the whole tray all by myself.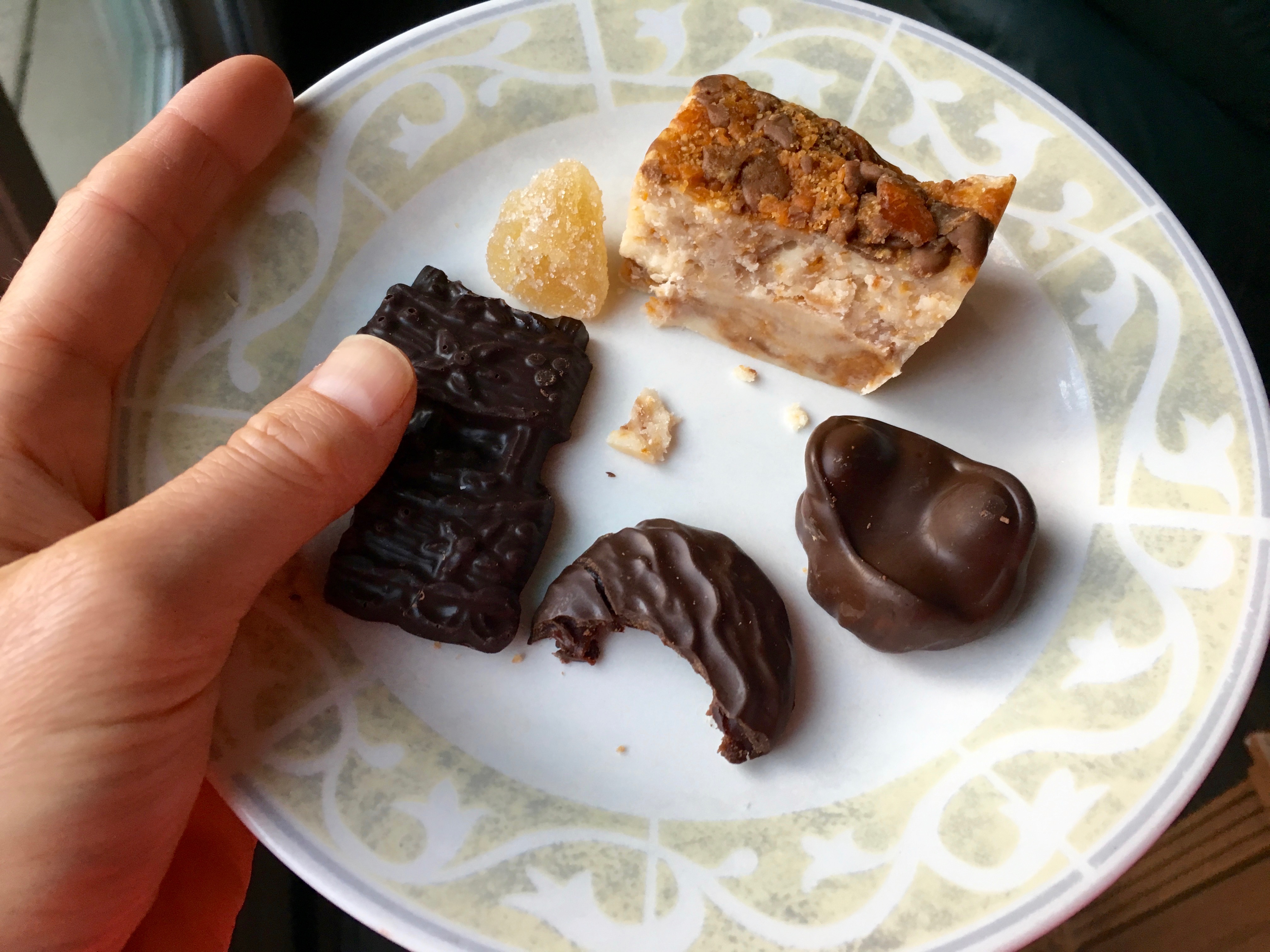 A new kindof fudge (butterfinger?) and See's and another cake shaped chocolate.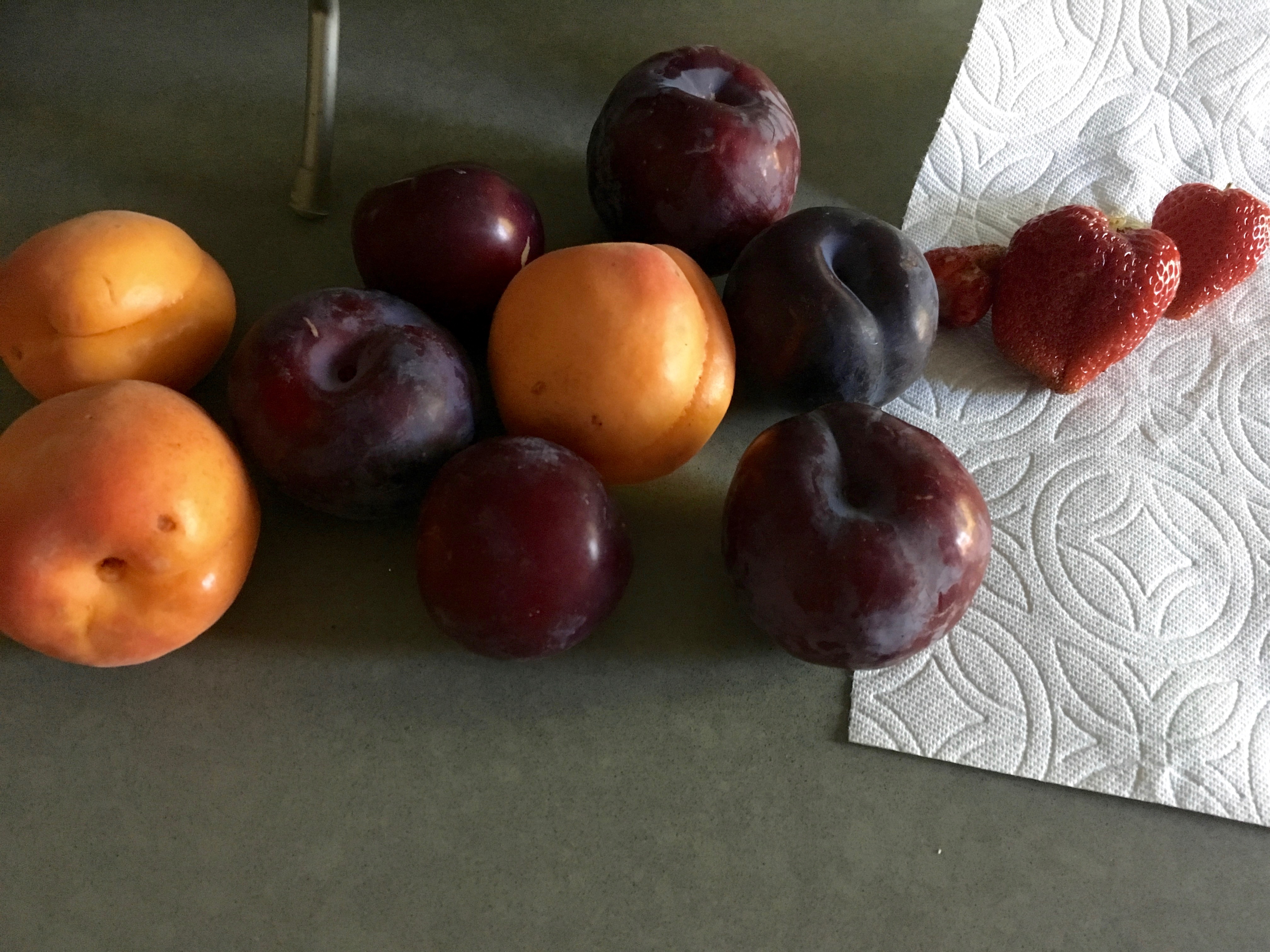 Farmer's market loot.  Plus strawberries from the garden.
Ever since I went on that kitchen tour with my family, I realized my fruit basket situation could be easily improved upon.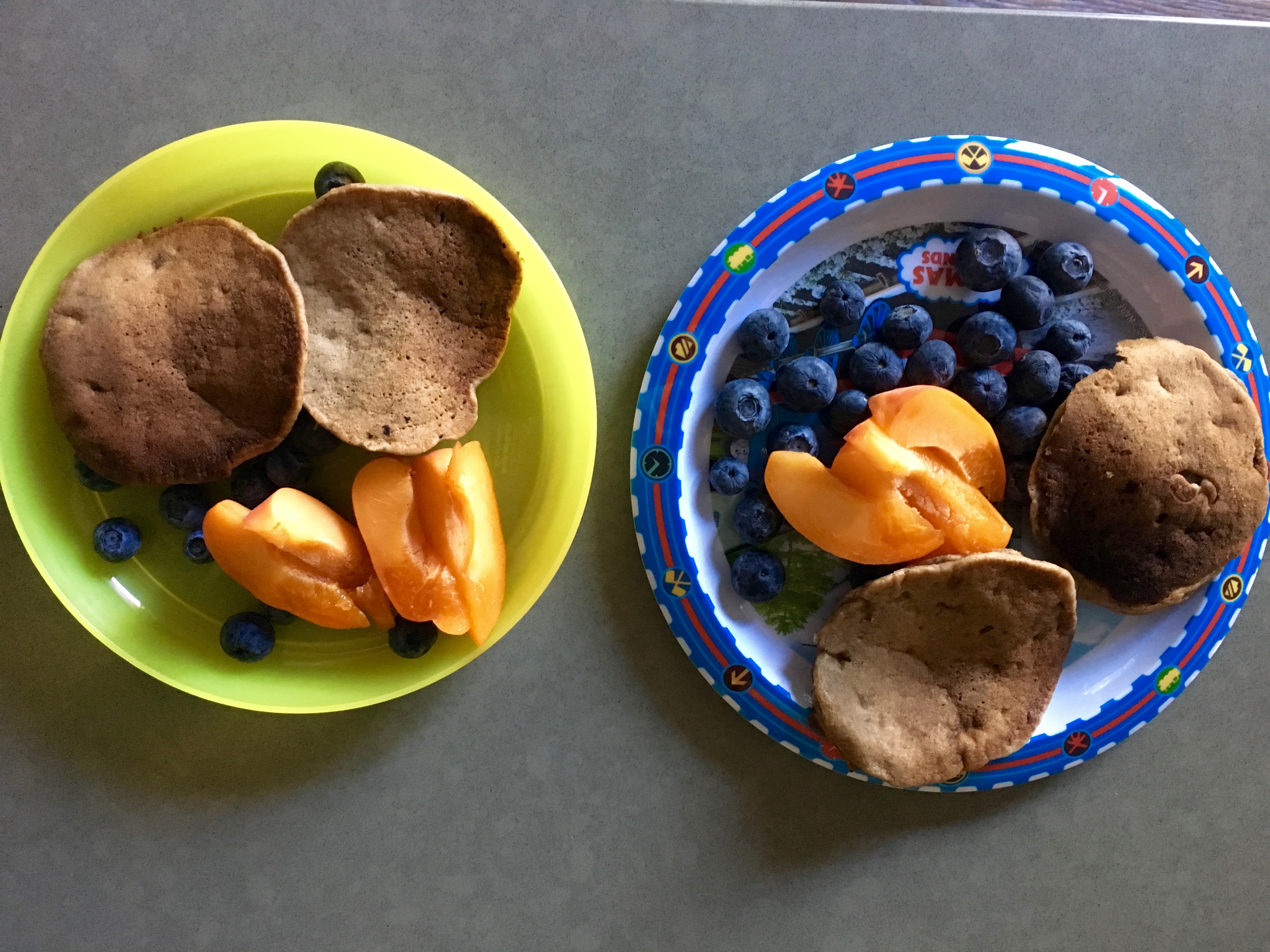 Breakkie for the babes (they had more pancakes).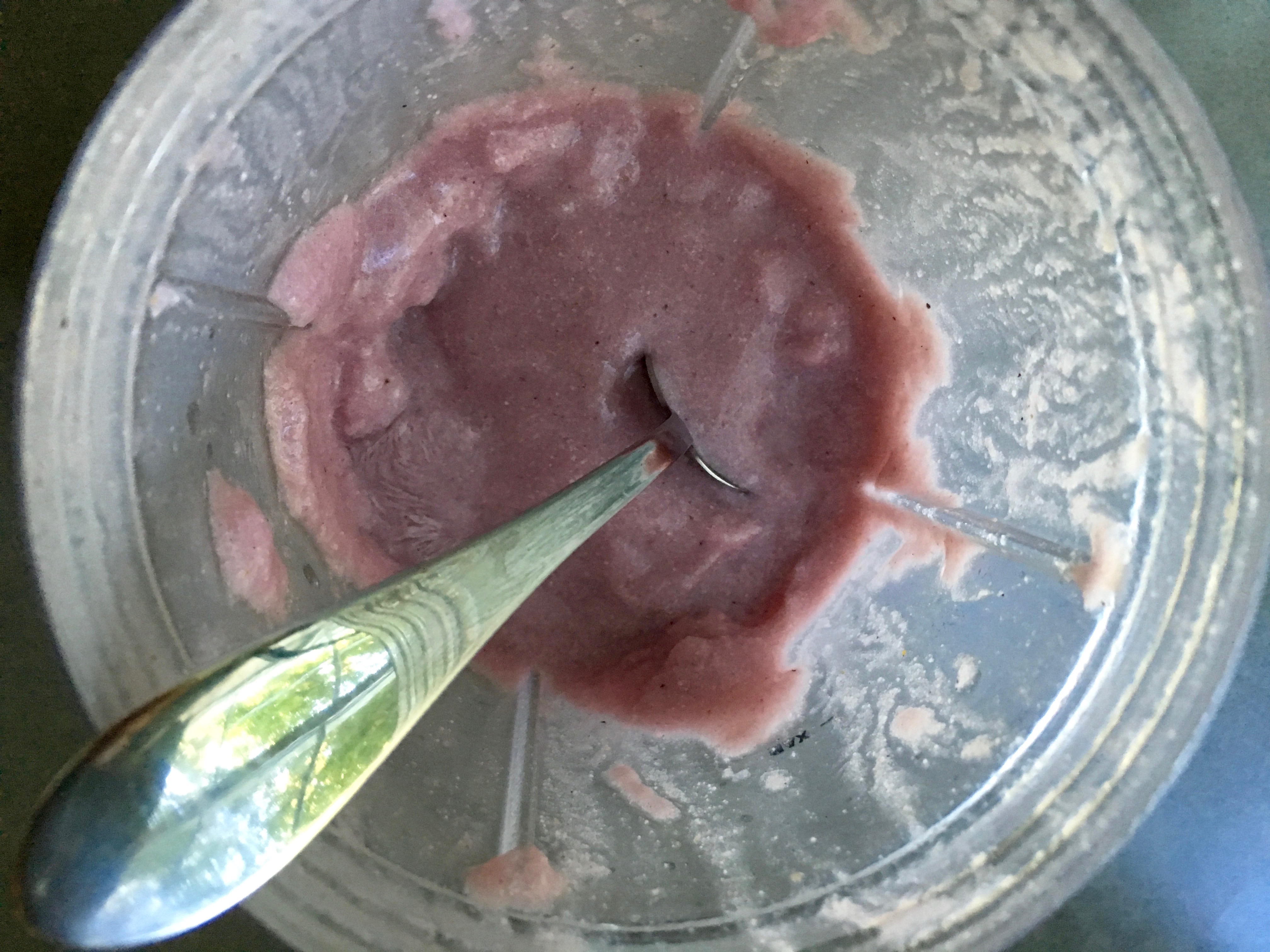 Breakkie for mama.  This strawberry banana concoction had frozen coconut milk cubes, collagen peptides, cashews, and chia seeds.  Despite it's appearance in the crap photo, it was frosty bliss.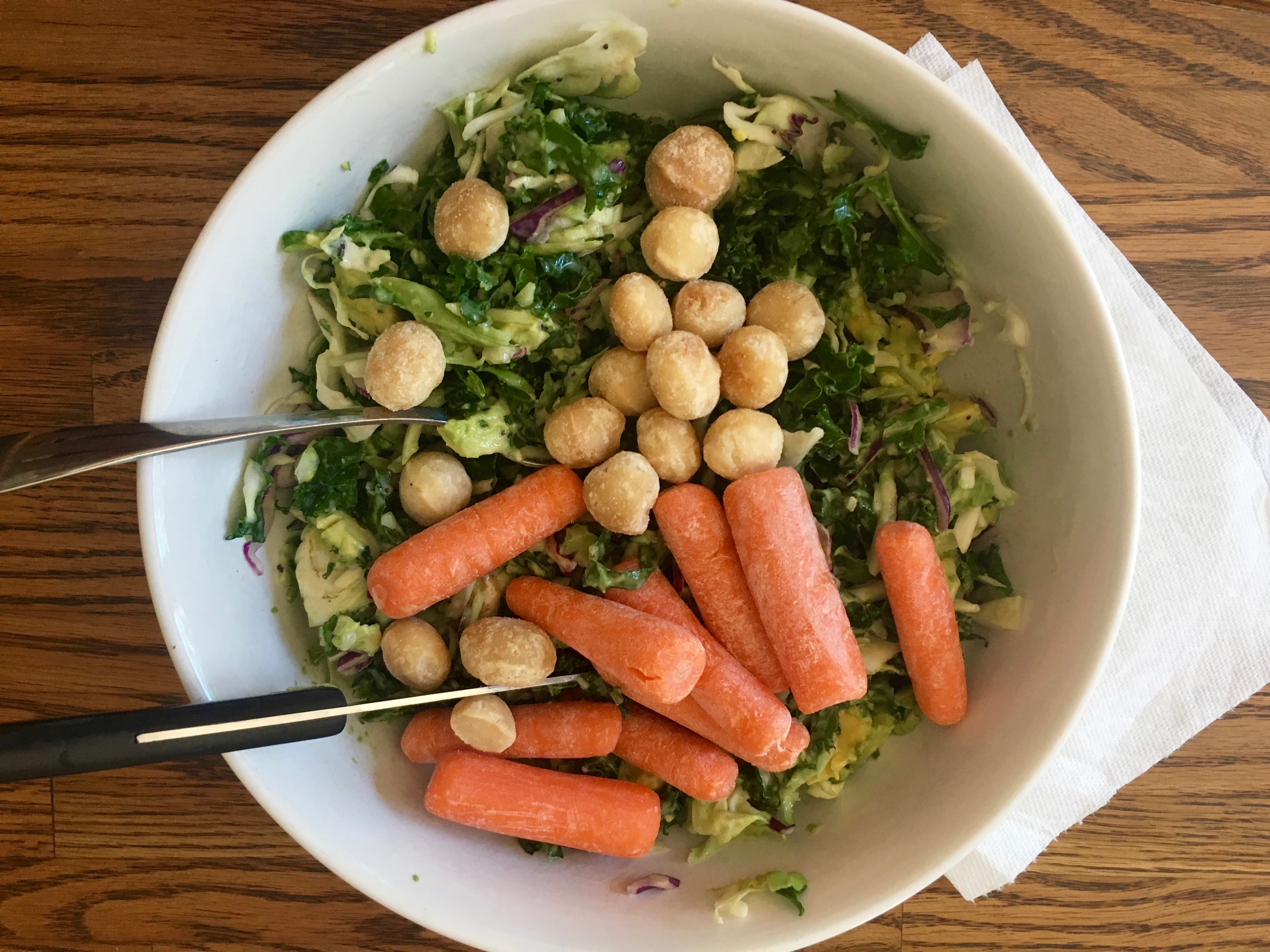 Standard.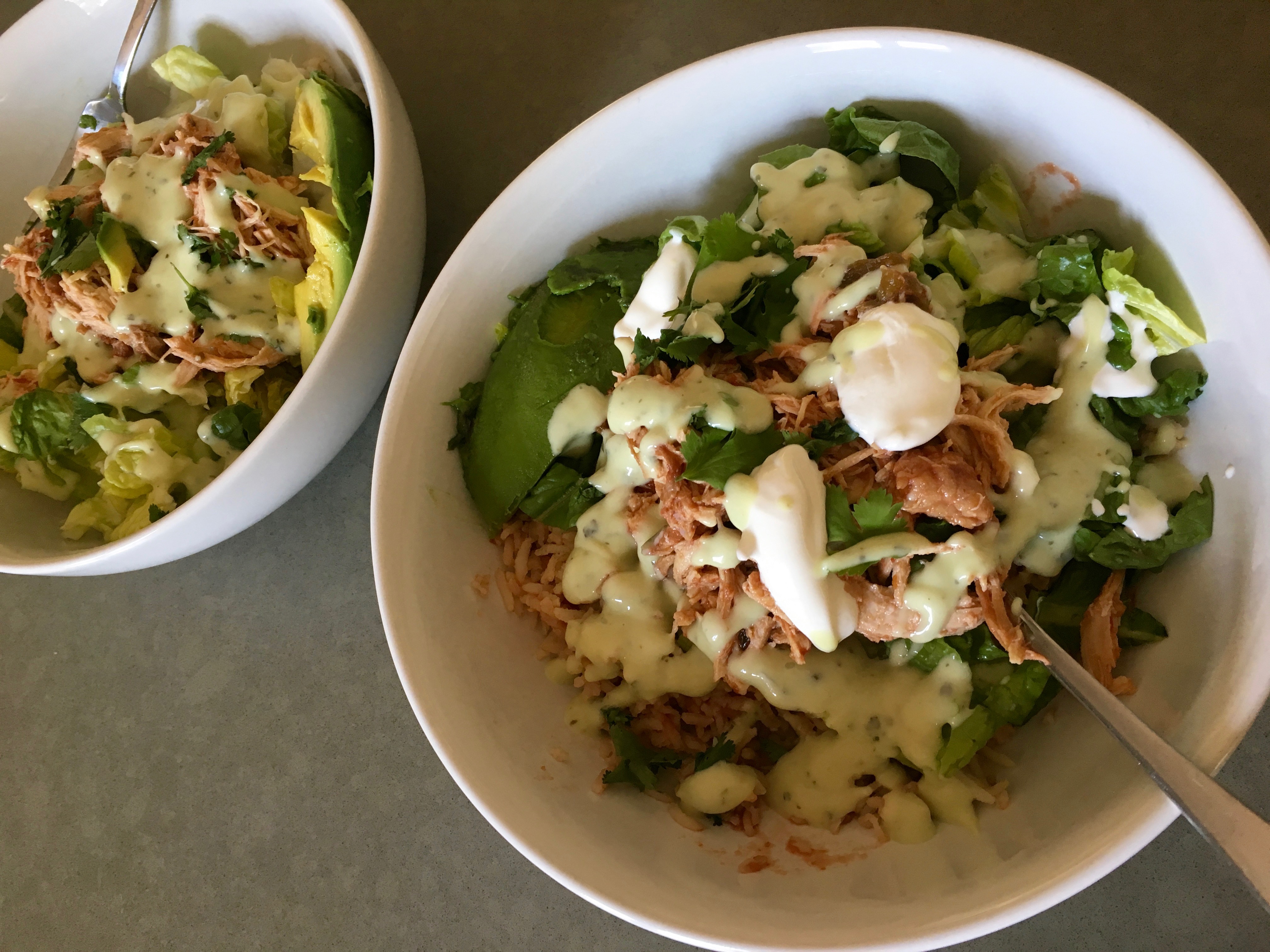 Dinner was this amaaaazing Mexican inspired bowl.  I got the idea from Tracy's IG and immediately added it to the next week's menu when I saw it.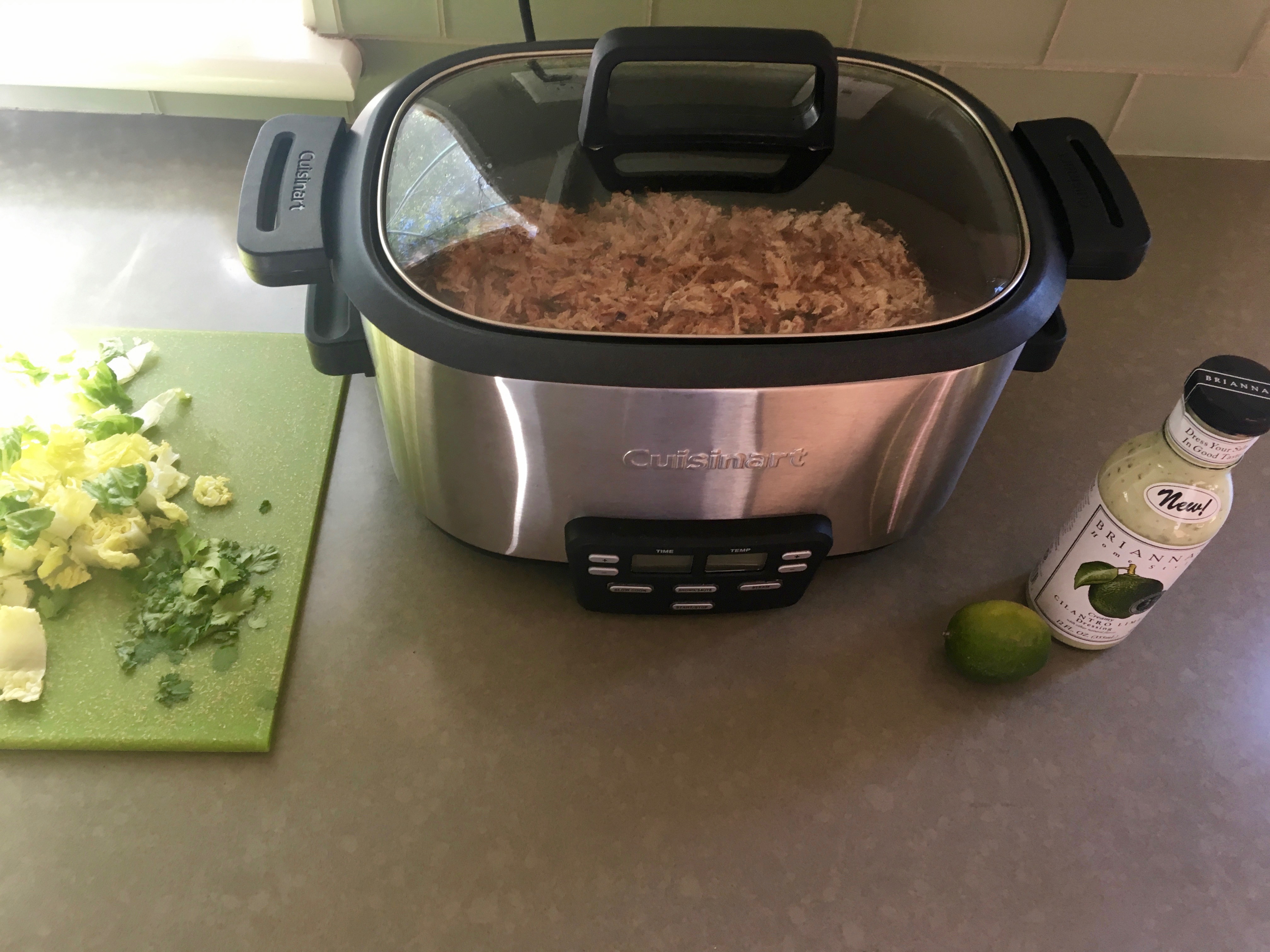 I made crock pot salsa chicken which shredded in 5 seconds flat because it was slow cooked to perfection.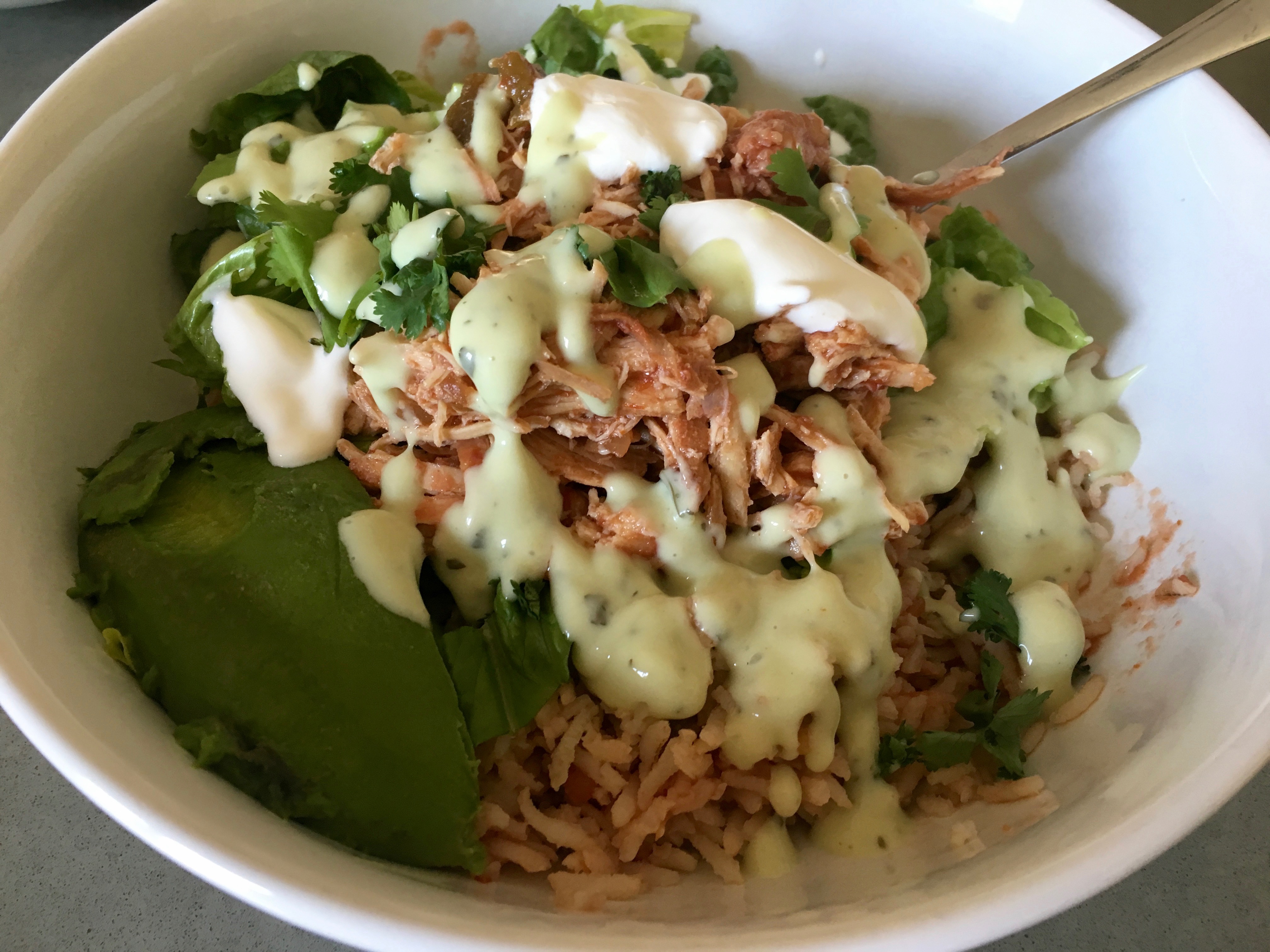 I made tomato rice too.  Also in the bowl was chopped romaine, cilantro, avocado, and then a new Brainna's dressing that I grabbed on sale last week.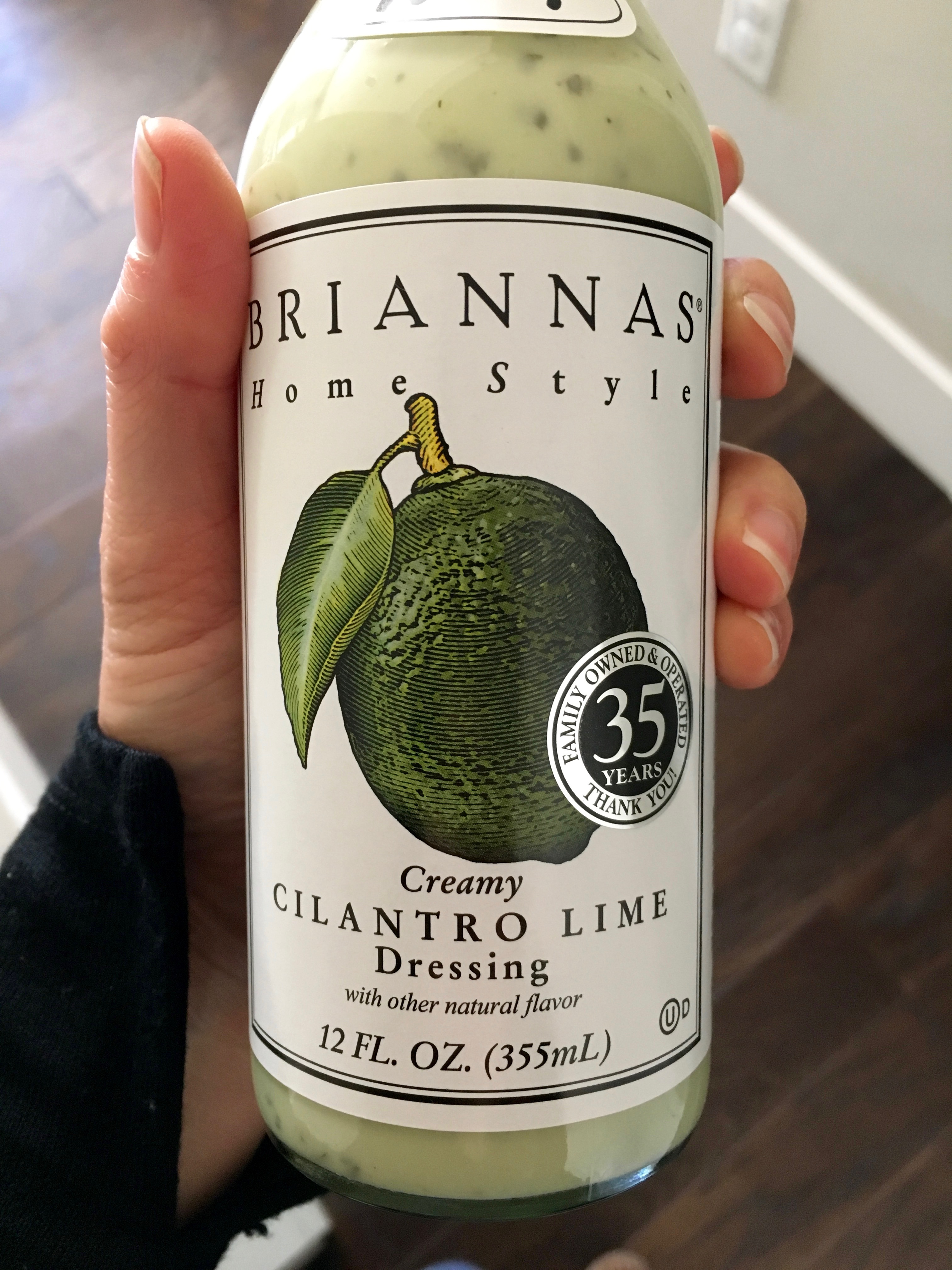 How good does this dressing sound!?!?!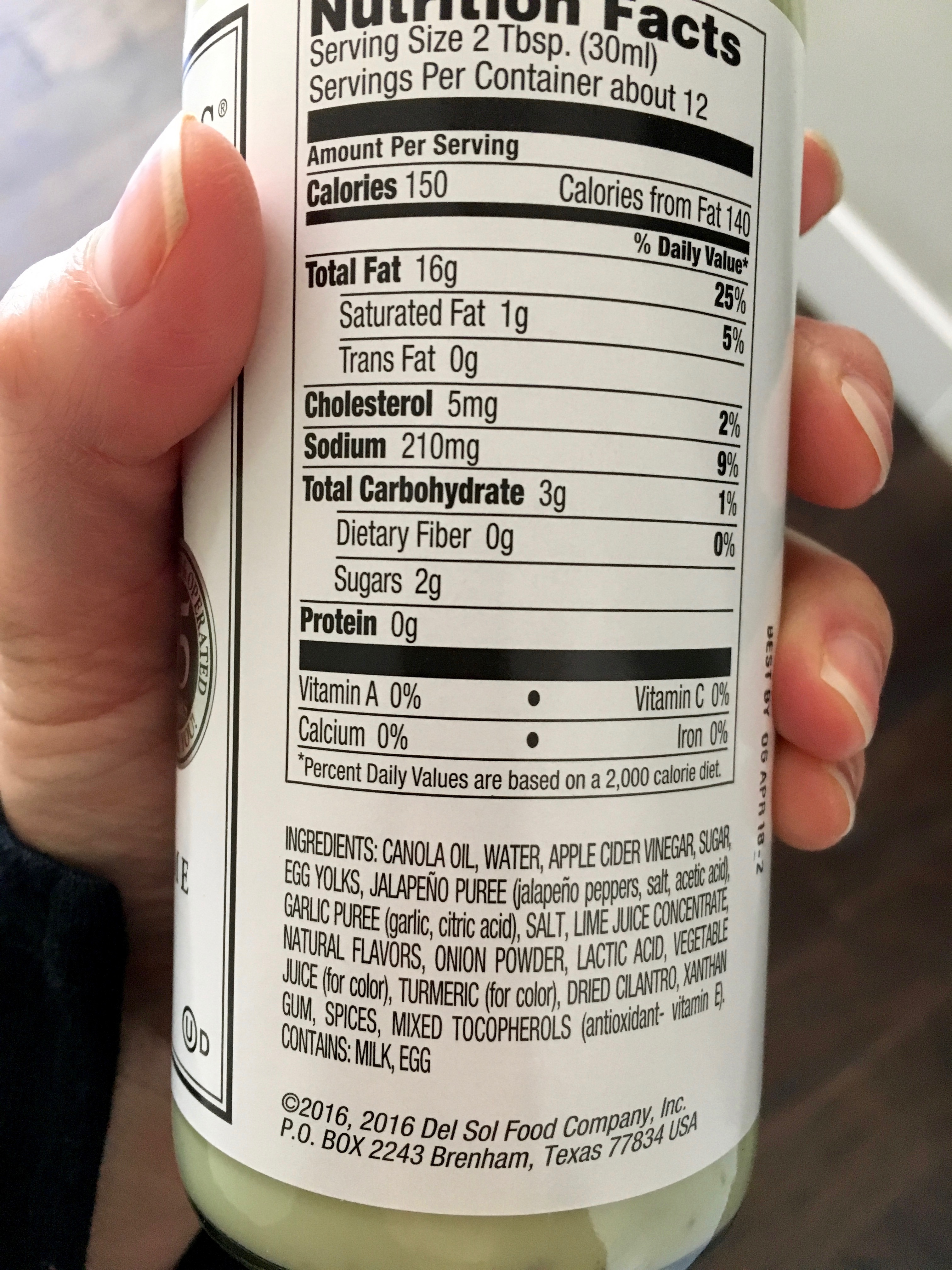 As you can see, the ingredients don't list any dairy, but the label still warns that it contains milk.  I emailed them to ask if it was lactic acid (which shouldn't have dairy at all since it is just bacteria fermented on some carb and has nothing to do with milk).  They wrote back and told me the dairy was in the "spices" ingredient on the label and was from dried sour cream.  Glad I checked!!!  So no dressing for P.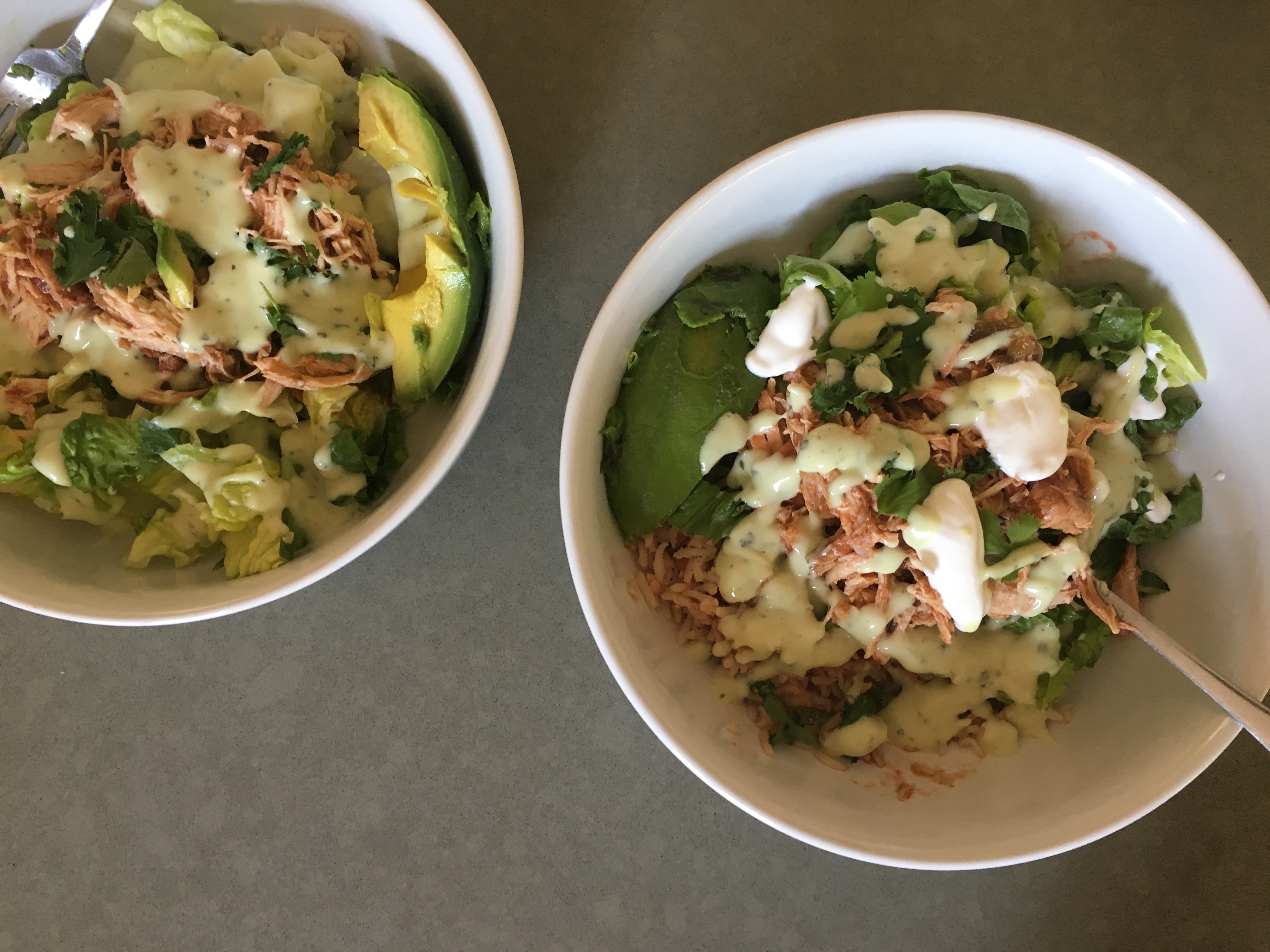 As amazing as this meal was, it's still a little hard to look at because the next day was, well, you know, lots of yuck.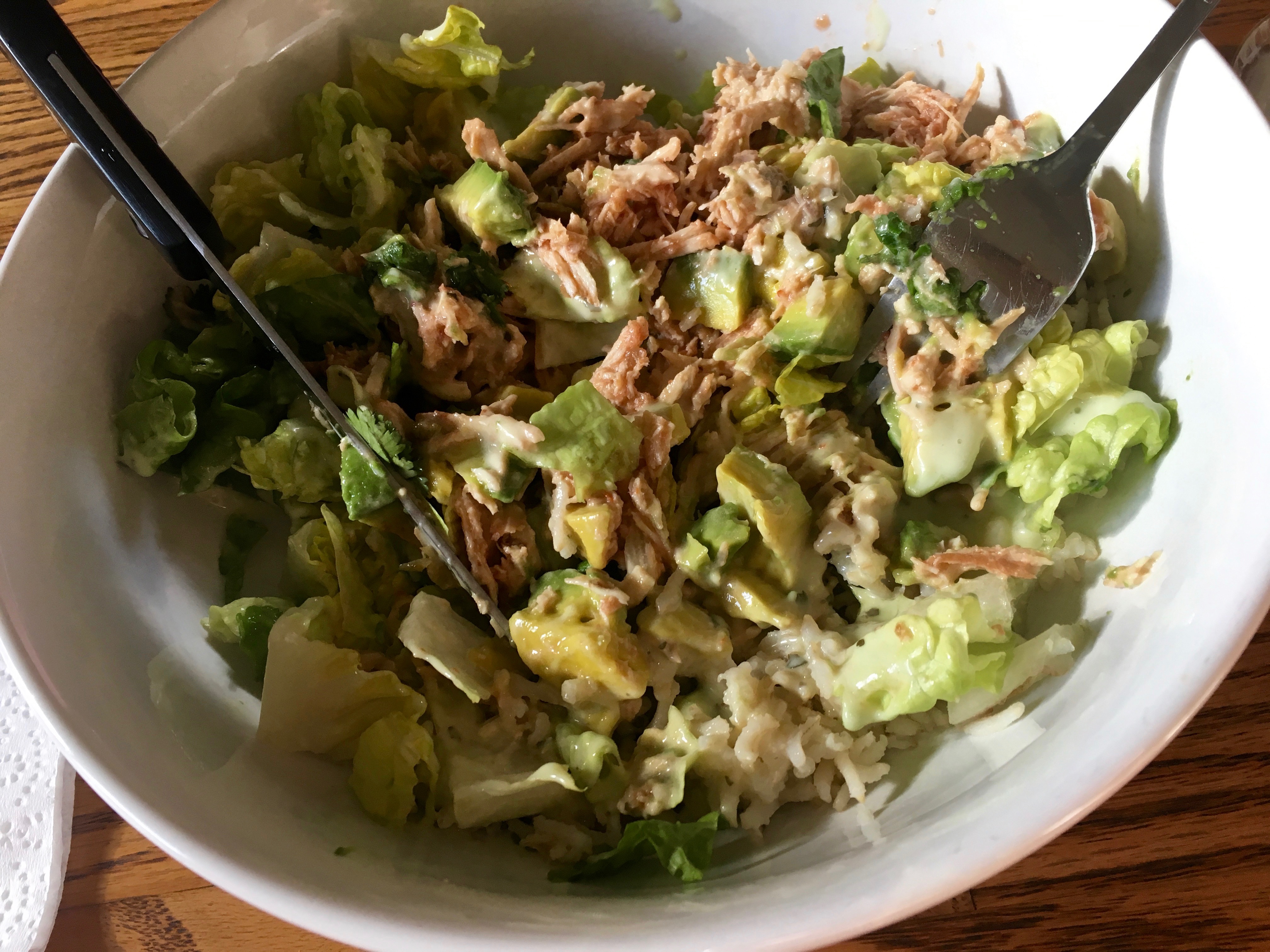 Oof.  Salsa does not feel good coming back up.  Sorry if that was TMI.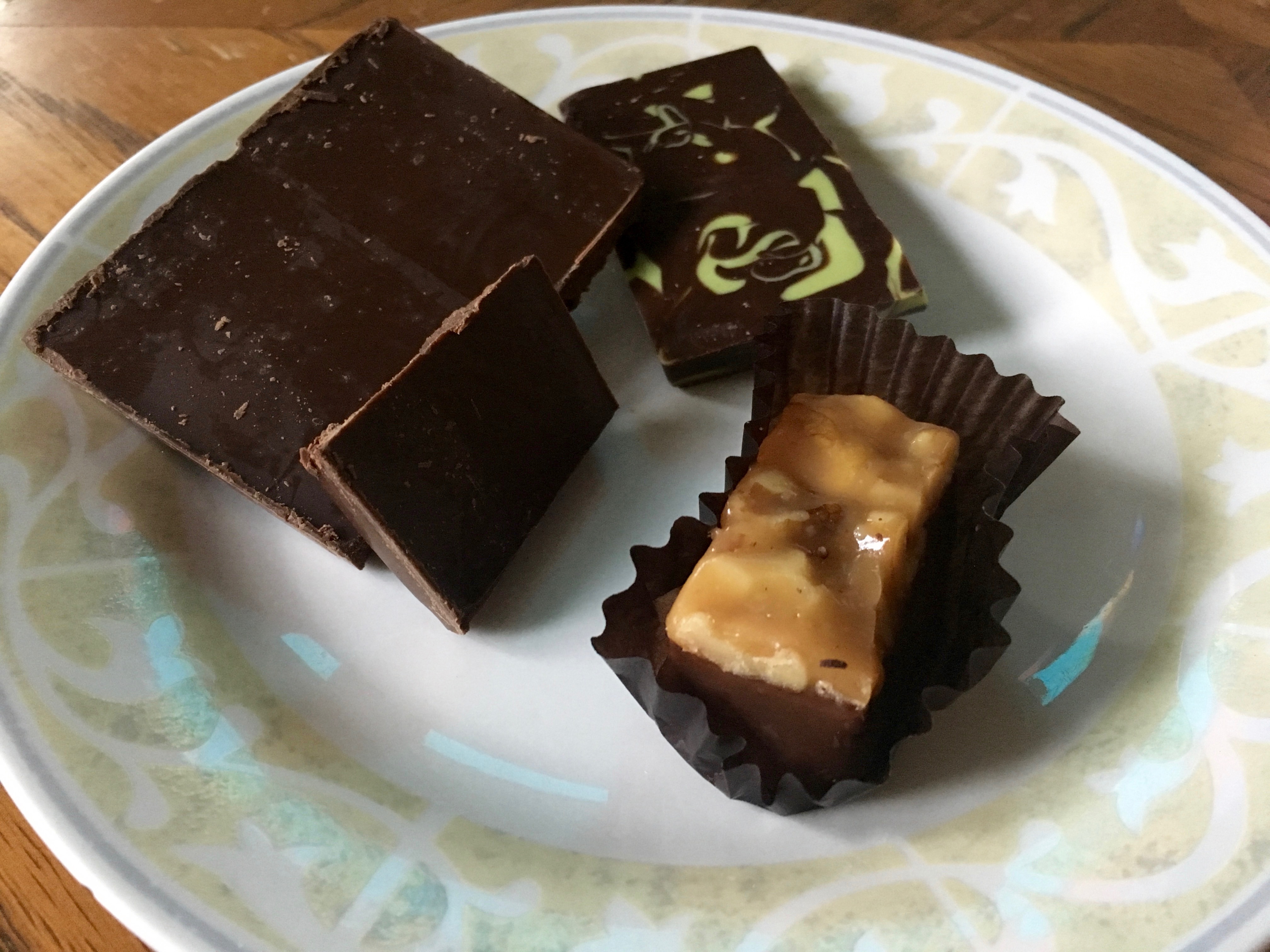 This dessert was good too.
Alas, my next day was spent in bed.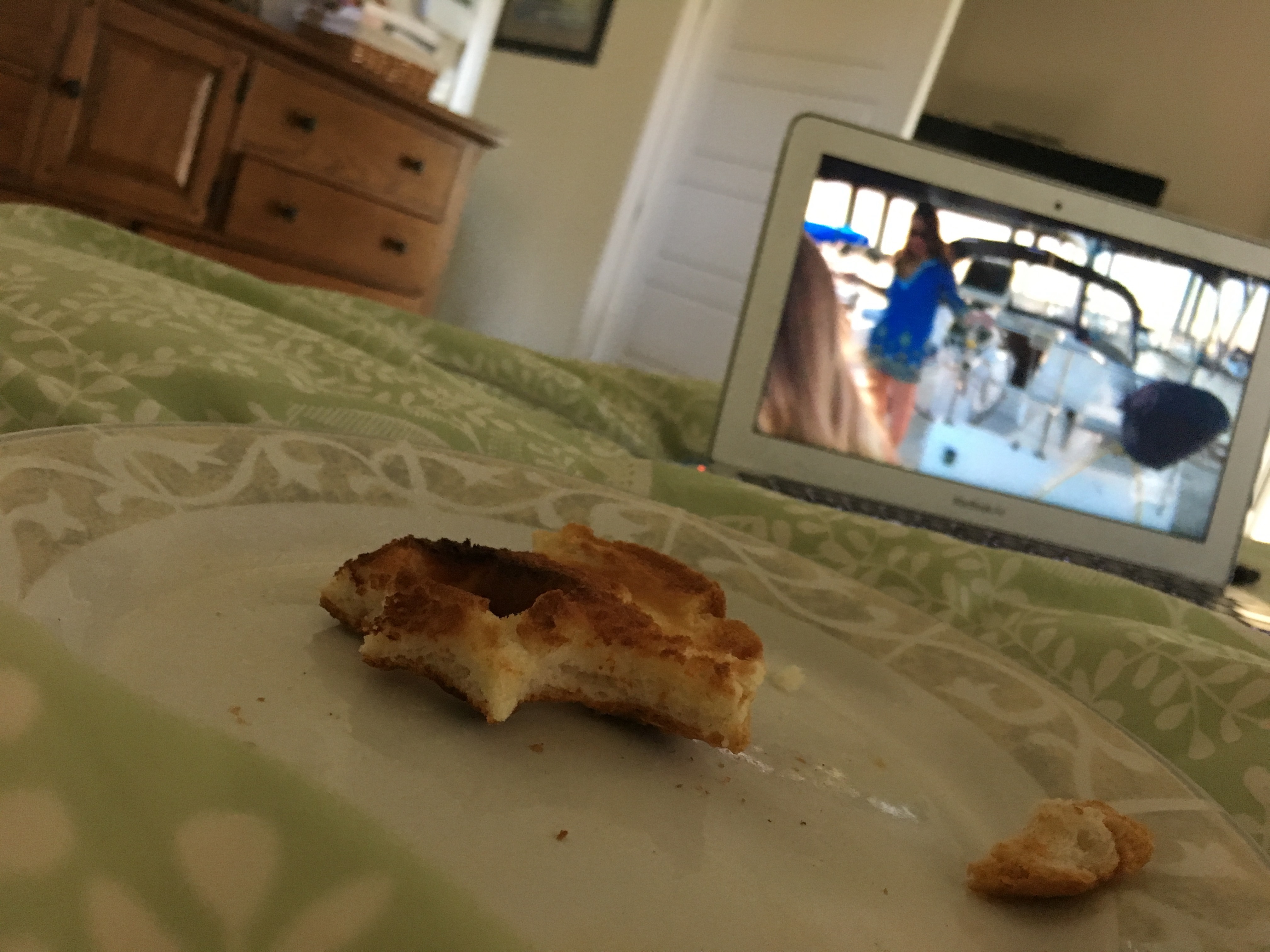 This photo is from the best 1 hour stretch of the day, during which I managed to eat half a GF bagel with Earth Balance.  I also started a new Bravo series, Southern Charm, which was totally terrible and yet, was exactly what I needed.  I slept 90% of the day.  In agony.  And I really don't need to write anymore about it.  It was a horrible illness and that's enough.