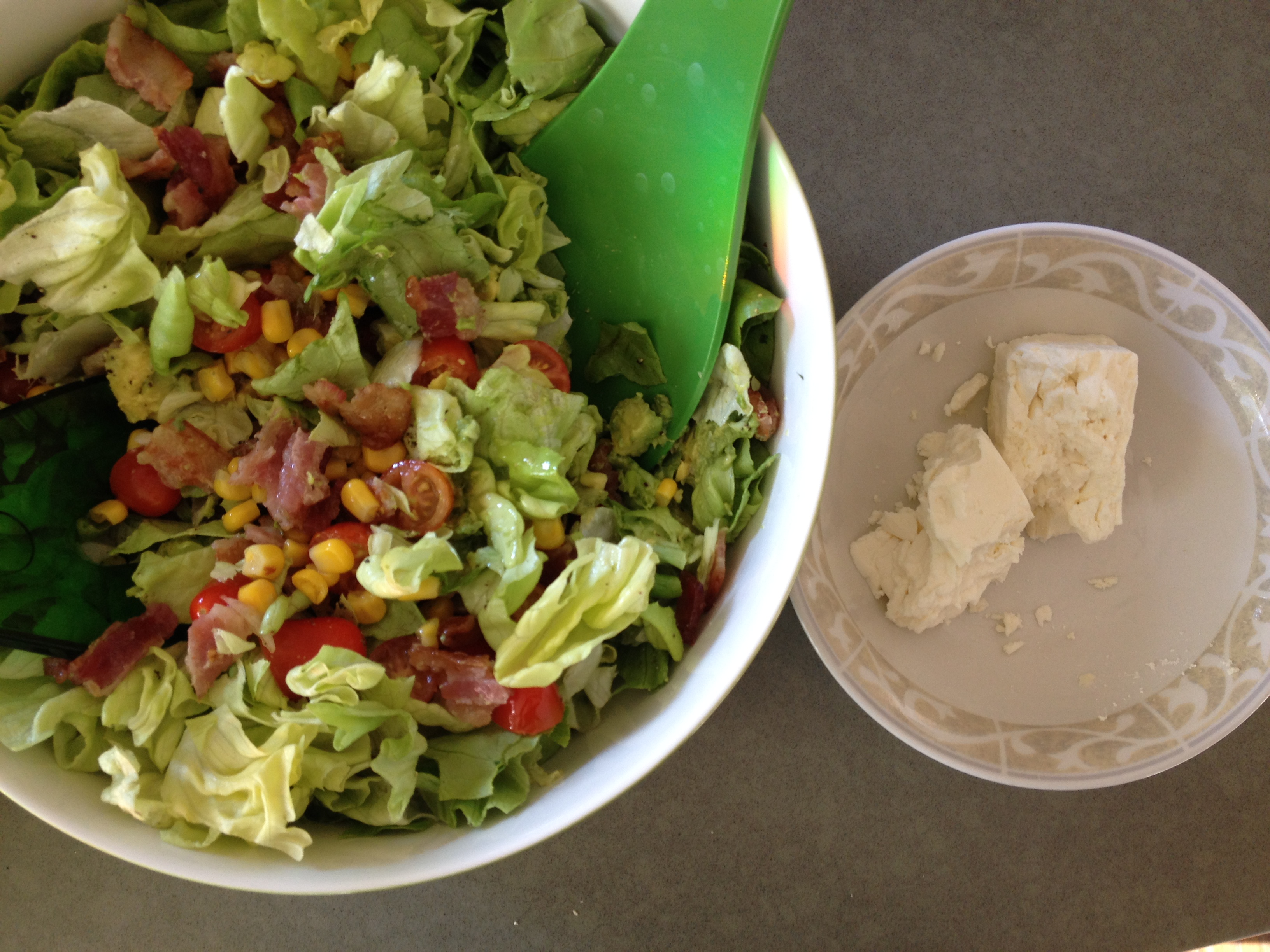 I promised to make Kyle whatever he wanted on Father's Day, and of course he requested this chopped BLT salad (a staple in our rotation).  But then we were feeling a little blah about our meat consumption after the weekend at the vineyard (ribs for dinner and bacon for breakfast) so we pushed it to Monday night's dinner instead of Sunday.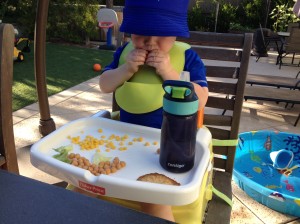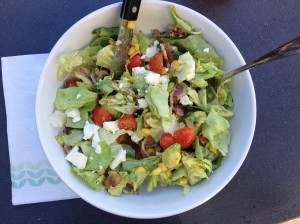 Still ate outside and made a relaxing night of it, even though it was a work day.  P had a deconstructed version of the meal (minus the cheese) and demolished the bacon first.  OF. COURSE.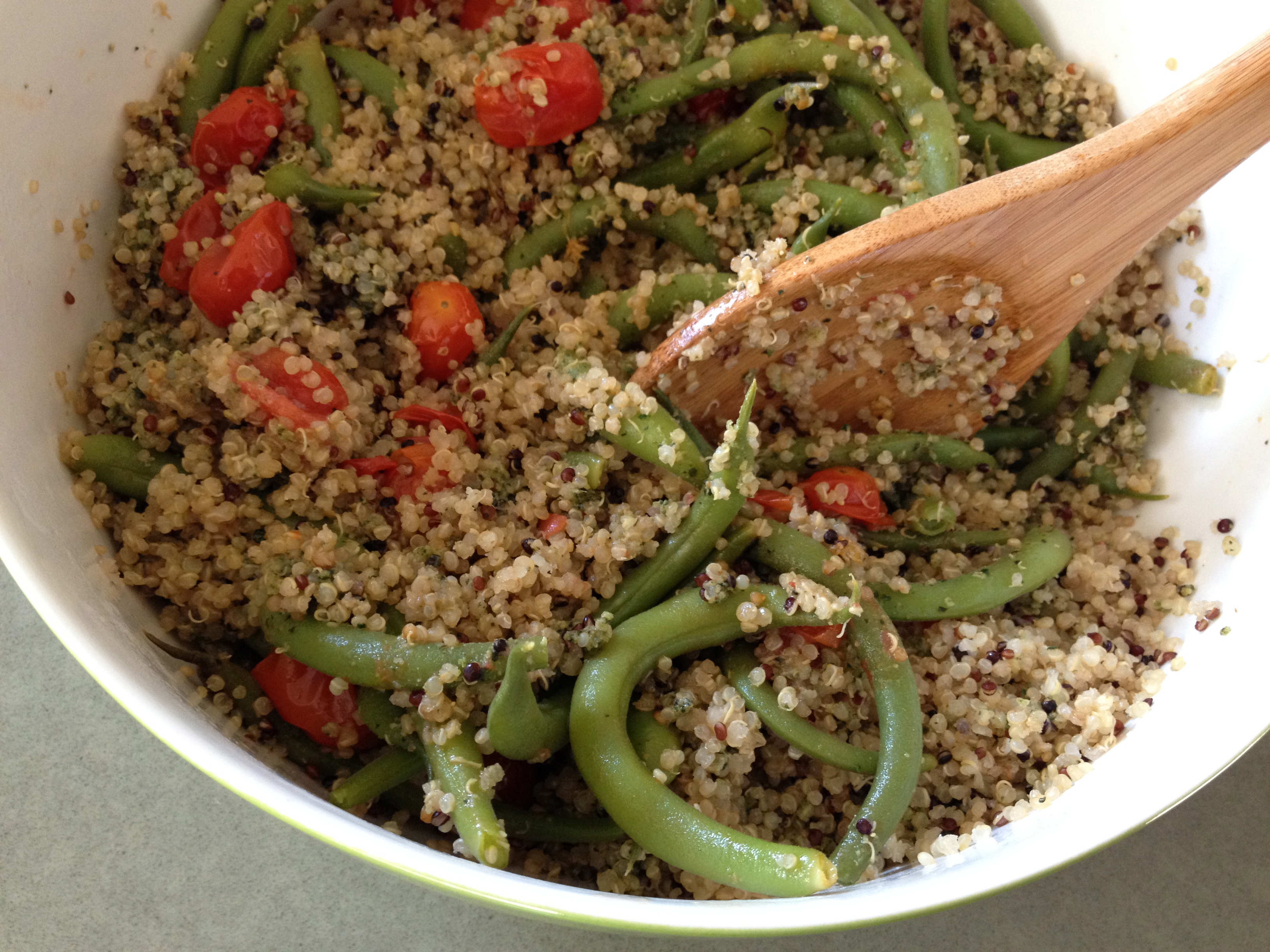 Tuesday was soccer but my sister came so I had two extra hands which meant I could make dinner rather easily once we got home, as opposed to having it ready to go as soon as we walk in the door like I usually do.  I still chose a quick option that was mostly already done.  I also made sure to pick a vegetarian meal because Monday wasn't meatless.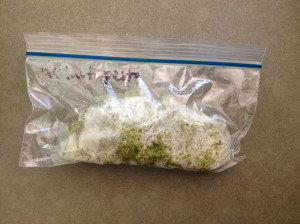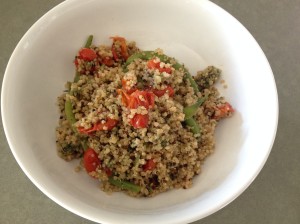 I dipped into the freezer stash of (walnut based) pesto.  Thanks to our booming basil plant and standing freezer we have a never ending supply of pesto.  I made this batch with walnuts and hemp seeds and all I had to do was toss it in steaming hot quinoa.  Easy as that.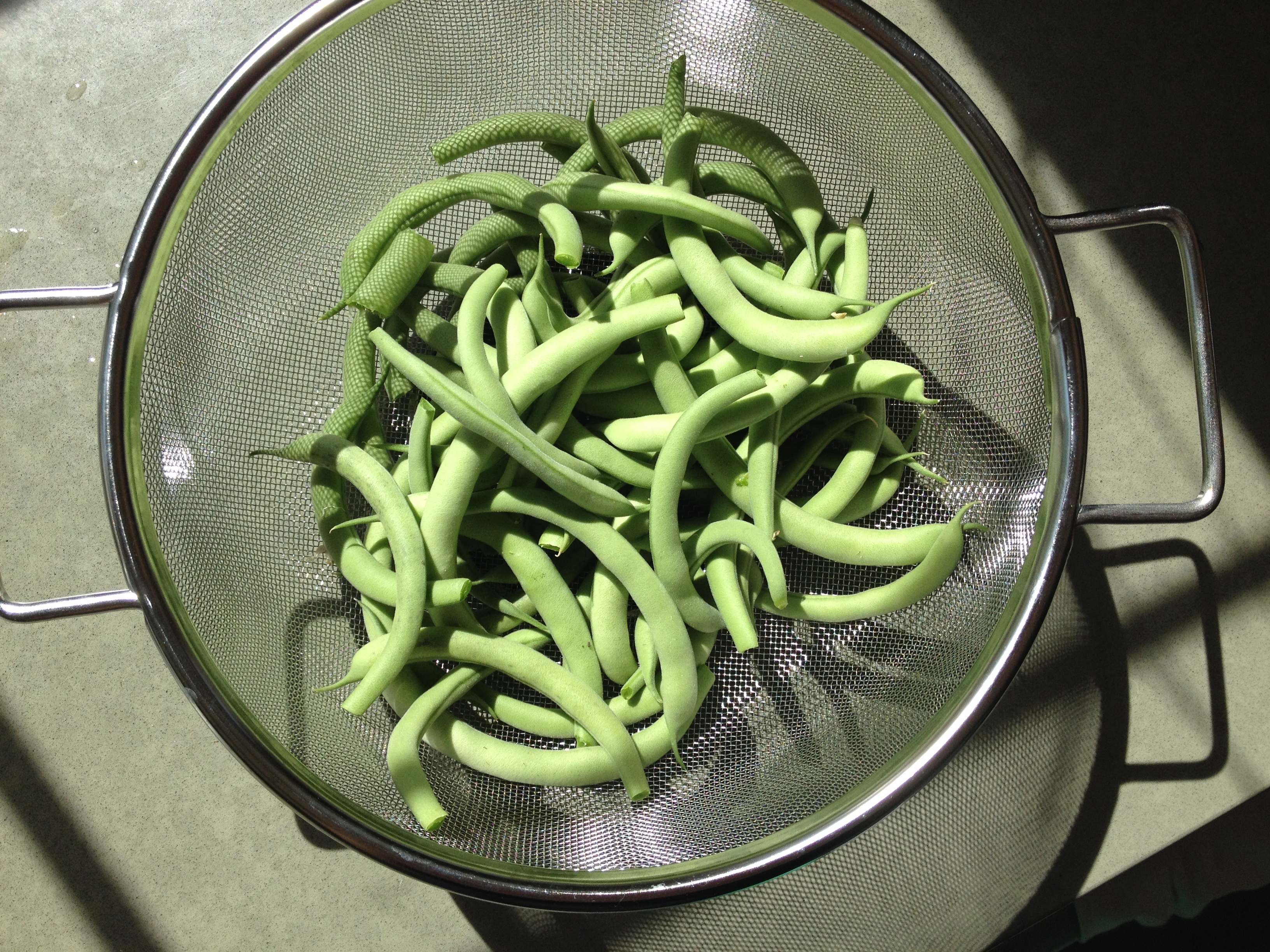 We picked the first round of green beans from the garden!!  Never mind the handfuls P has been eating while playing in the yard.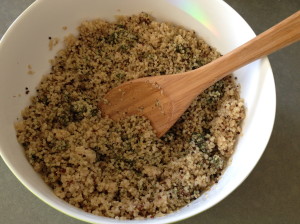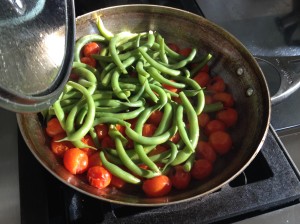 I seared cherry tomatoes in EVOO on the stove until they had black marks on one side, then added the green beans, a splash of water, and put the lid on.  Once the green beans had cooked I poured the whole thing in with the quinoa (tomato-y  oil water and all).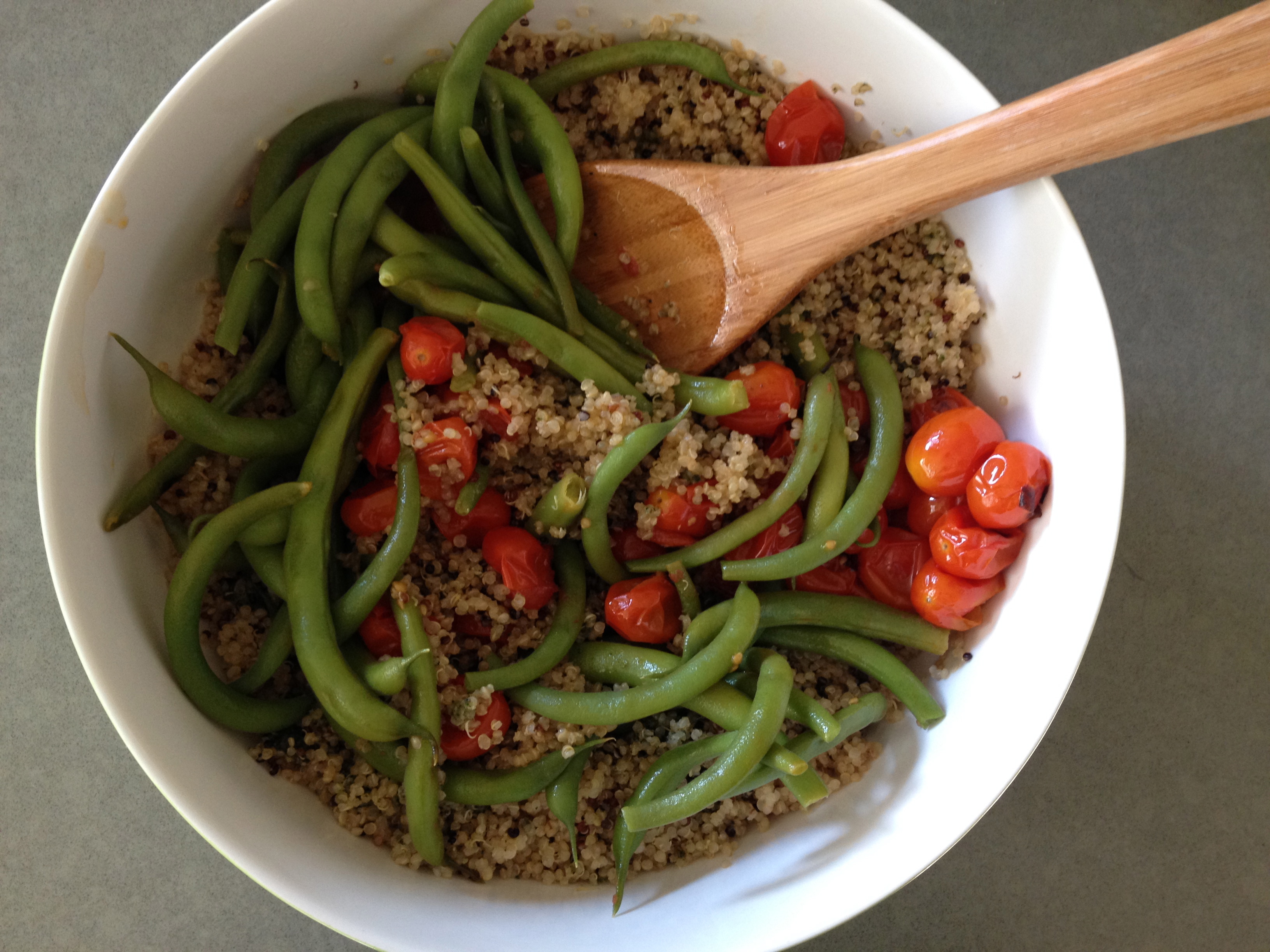 Stirred, salted and served.  [I'm yours!]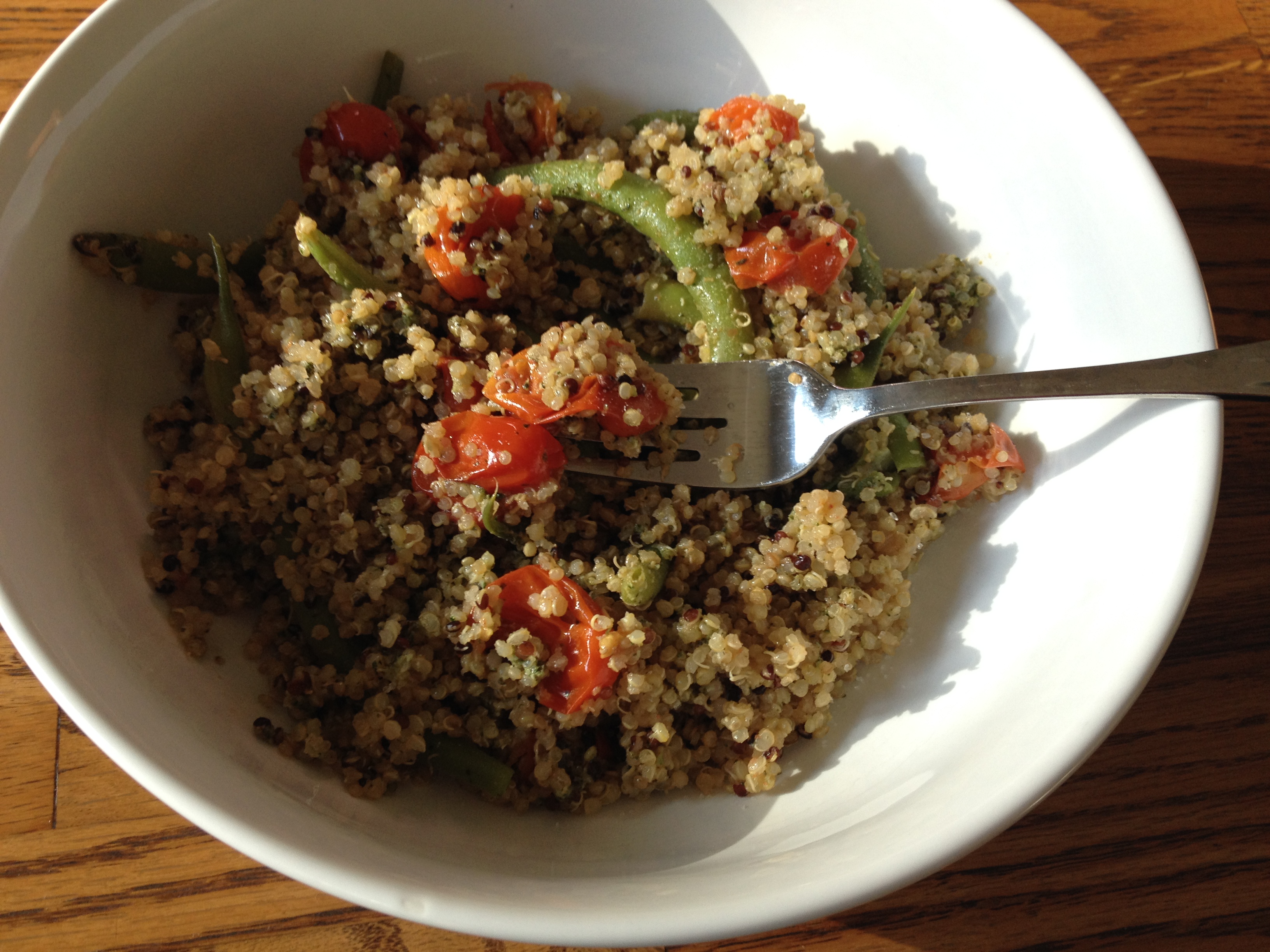 Summery delish!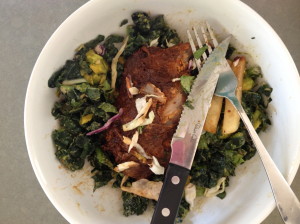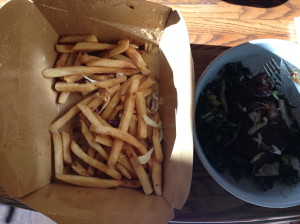 Wednesday was so blah.  It was hottttttt outside and after a draining afternoon in the yard I didn't have the energy to go to farmer's market.  Or cook.
Leftovers!
I had the rest of my ribs and fries from the weekend atop a bed of kale with an entire avocado.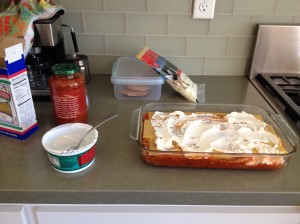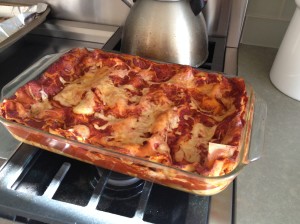 Kyle had lasagna that I made earlier in the week for his work lunches.  And P had odds and ends that were in the fridge.
Definitely a hodge podge kind of meal.  But hey!  Cleaning out the fridge is always fun!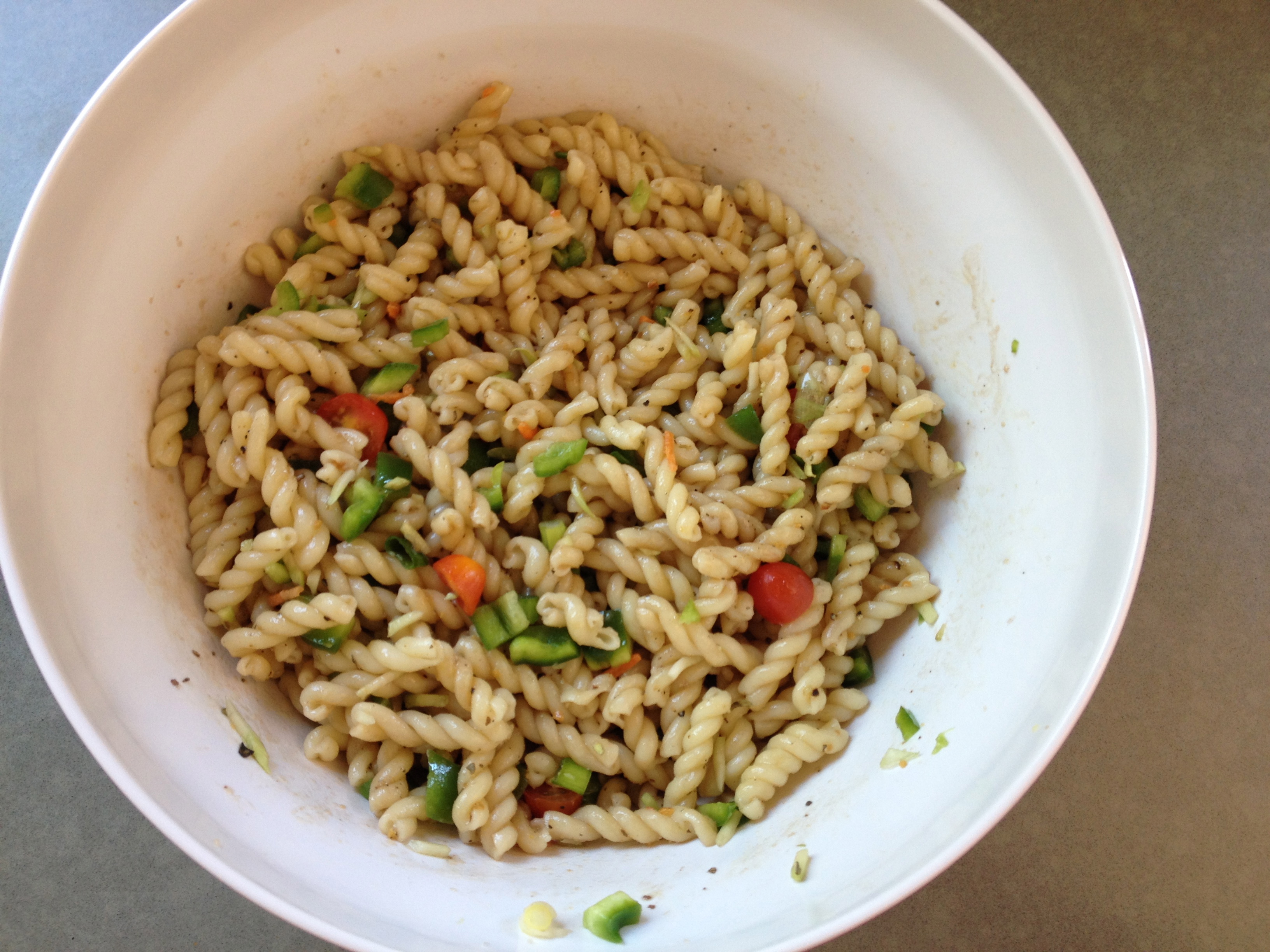 On Thursday we went to a friend's for a pool party.  It's turning into a weekly tradition.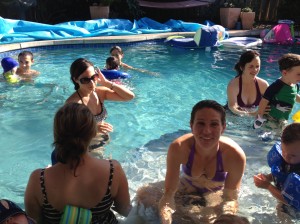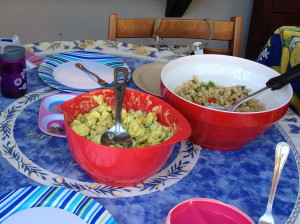 Beer and pool time sure made it feel like a weekend.  And Kyle was even able to get off work early(ish) to join. 🙂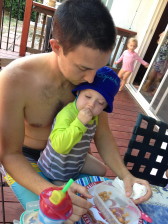 I brought a pasta salad (with home-grown bell peppers, tomatoes, and herbs plus carrots, broccoli slaw, and a balsamic dressing).  It was a total "what's-in-the-fridge-that-I-can-make-into-a-meal" creation process.  We had swimming (for both kids!!) that morning so I wasn't in the mood to do something fancy pants.  I'm happy to say, this last minute dish was a big hit.  Score.
She made my curry chicken salad and corn.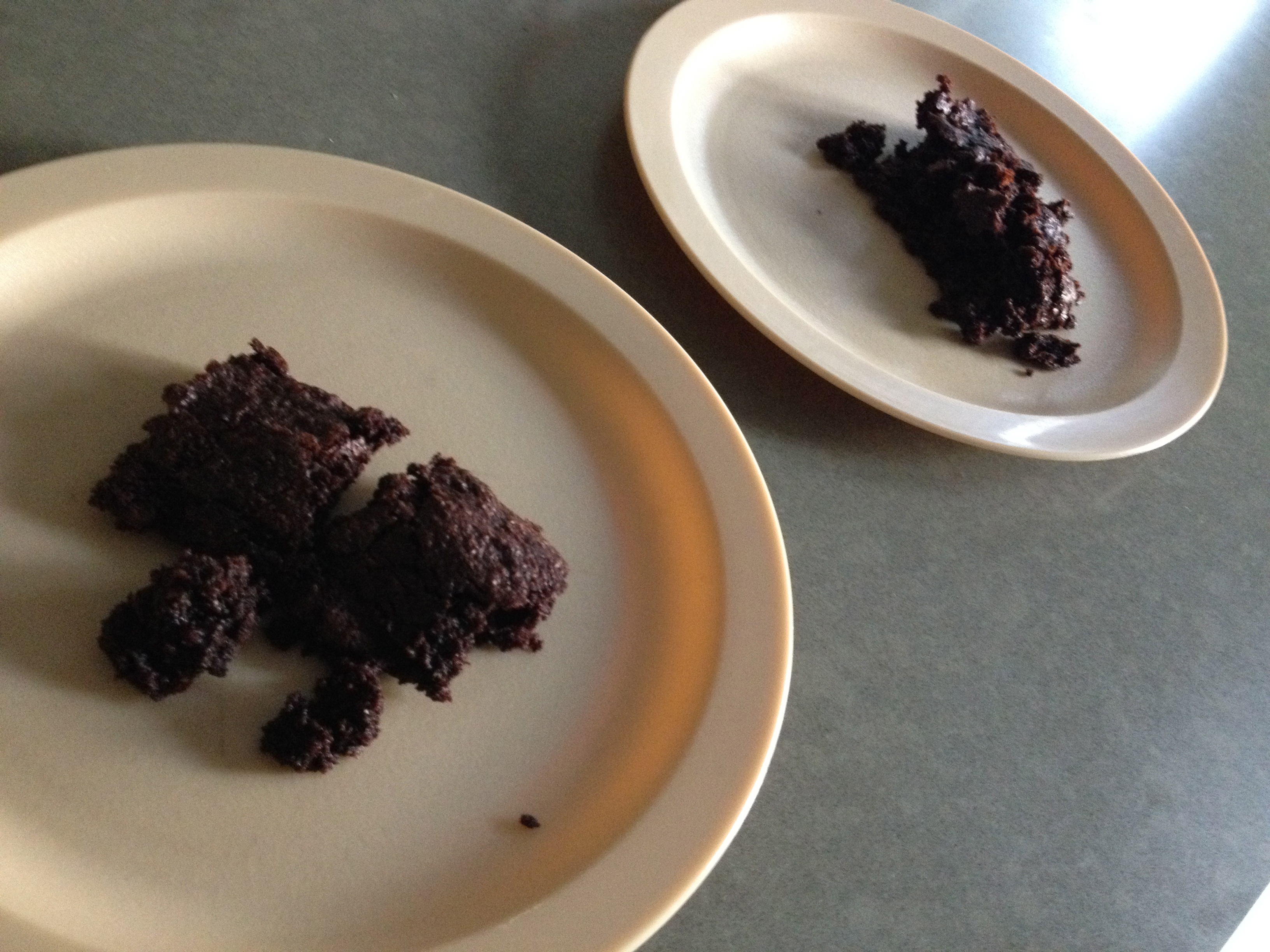 And dairy and gluten free brownies for dessert!  My girlfriend is the best, no?
Which brings us to Friday…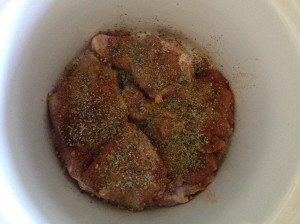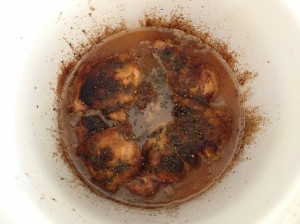 100+ degree heat means crockpot action.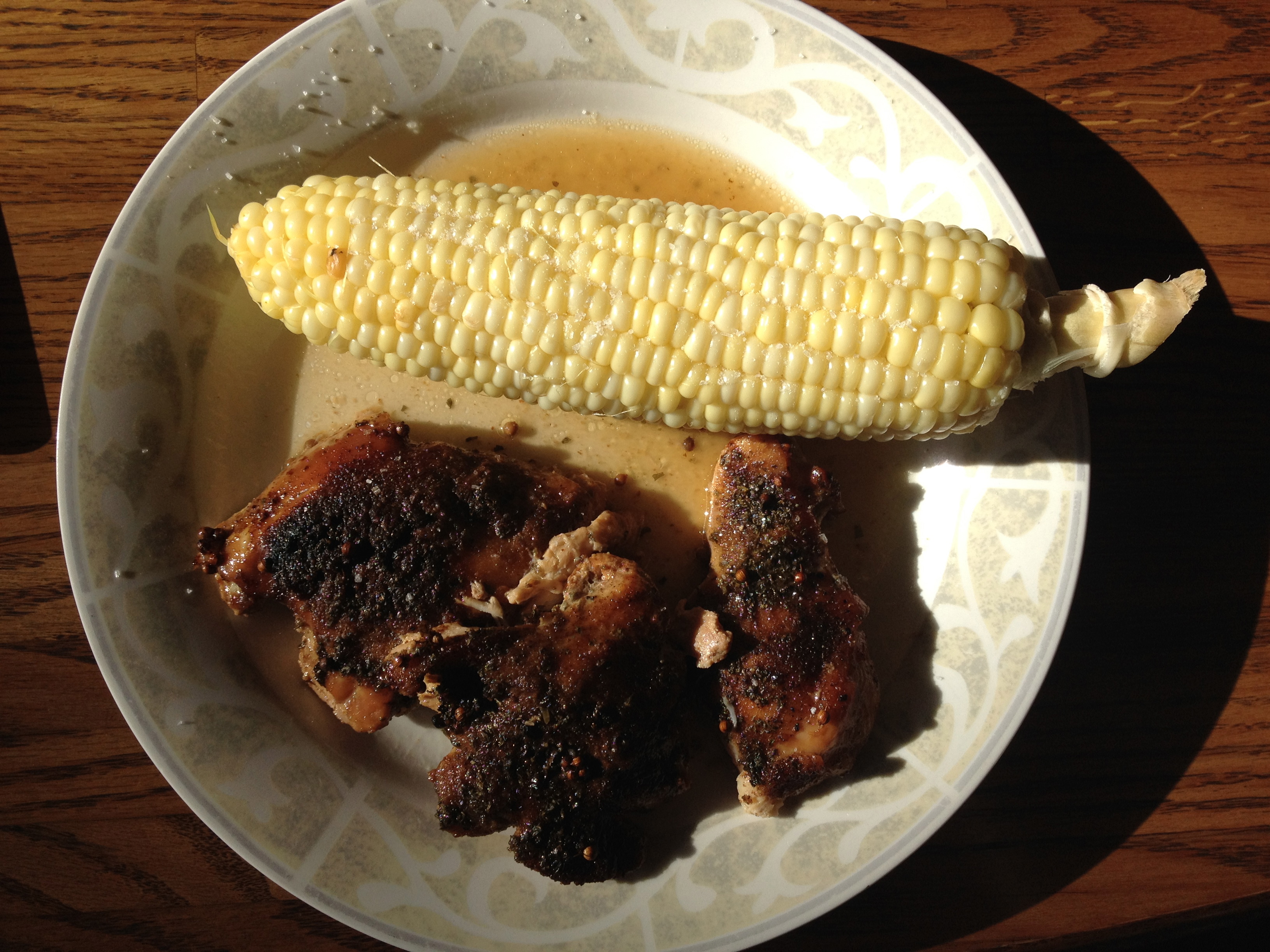 These chicken thighs were coated in cumin, paprika, chili powder, salt, pepper and lime juice.  Then cooked on low for 5 hours.  I steamed corn on the side.  P ate 2 of the 3 thighs on my plate (above).  I continue to underestimate the meat consumption of our family!  Sheesh!
On Saturday Kyle grilled pork chops which we had with this loaded cauli salad.  I'd been eyeing this salad for weeks and it finally made it into the menu rotation.  So good!  The dressing is simple but fantastic (I'm all over lime juice in dressings and marinades right now).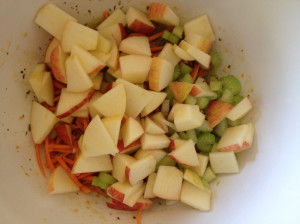 I swapped sunflower seeds for almonds so P could have it too.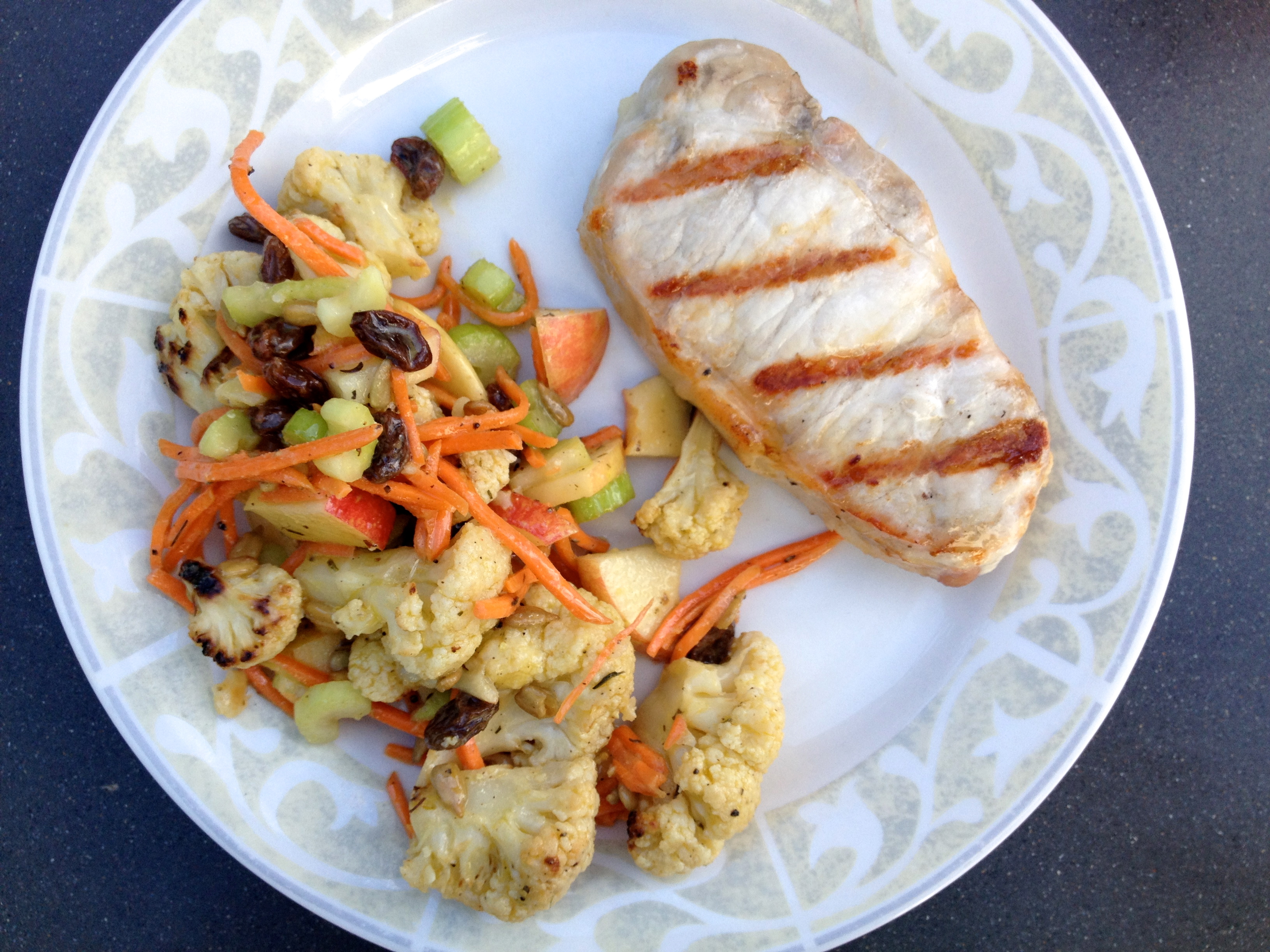 We ate outside as a family again because it's too gorgeous not to.  Also, P ate an entire pork chop.  So there's that.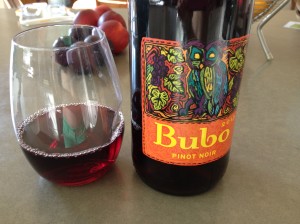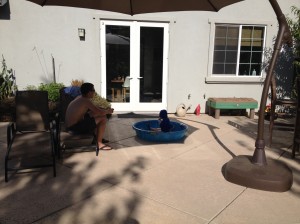 I'll sign off now before I get a mega case of the Sundays.  Kyle's parents are coming in a little bit to spend the last of the weekend with us.