Is Kyle's birthday. 
We are celebrating for reals later on this week with a date night (!!).  My mom is going to babysit.  It's exciting. 
Today, though, we have been hanging out enjoying the fact that we are all three together.  We've already gone on a nice walk and the rest of the day includes season 2 of Downton Abbey and take-out from Veggie Grill (birthday coupons = free entree, heyooo).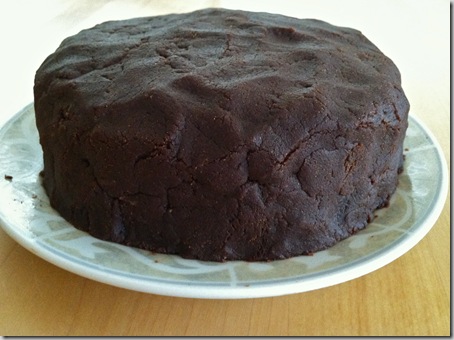 Oh and I made cake!  And frosting!  Both are vegan and sugar free.  I'll post about it later. 
Last night I made a HEAB inspired kale recipe [based on this recipe].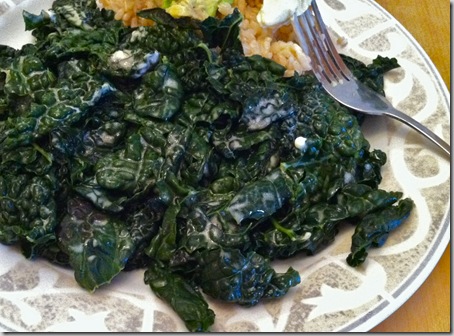 Which is basically kale sautéed in butter.  I've only ever used coconut oil or olive oil, so this was a nice twist.  I'm definitely going to continue to enjoy kale with butter (Earth Balance) in the future.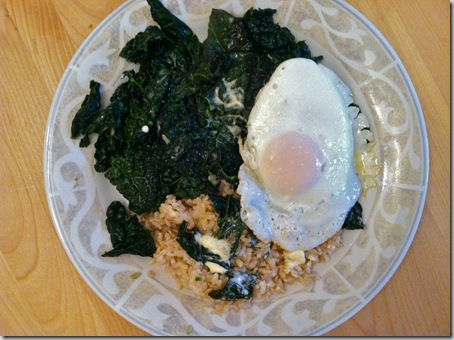 I had it with brown rice (with more EB) and a fried egg.  Such a yummy simple plate.  Maggie's macro March posts kinda prompted me to make this combo(although it's not too much different from what I'd ordinarily throw together – it's basically just a hippie bowl plated differently).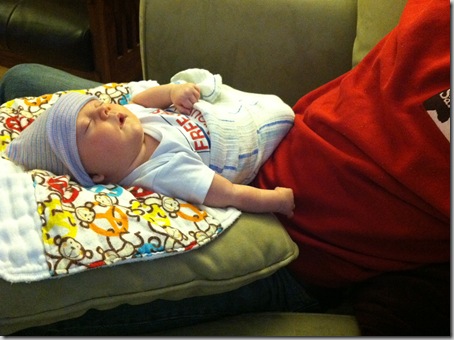 It's a rough life.