This product right here was reason enough for me to go against my usual standards and indulge in non-organic greek yogurt.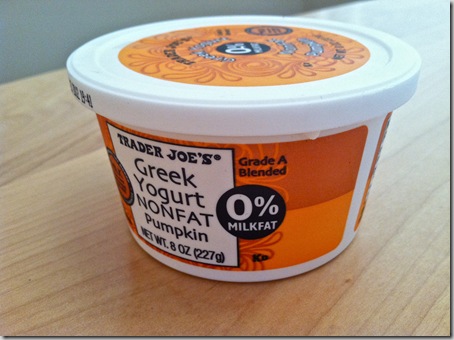 I only bought two, proving that self restraint does in fact exist within me.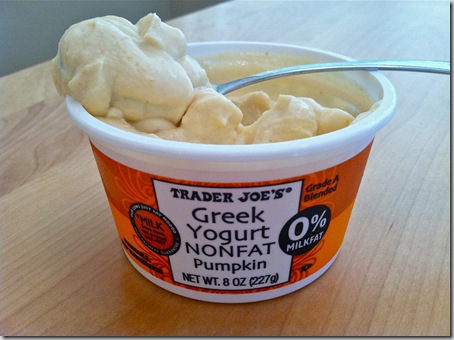 It's tangy, tart, and only slightly sweet with hints of ginger and orange.  I loved it.  Had Kyle not been shopping with me, we'd probably have 500 in our fridge right now.  I wonder how long they'll have these seasonal treats in stock?
Runner up in the pumpkin department goes to this coffee blend.  Still obsessed.
Next item on my TJ favorite list is not seasonal at all, but still makes for a nice fall comfort meal.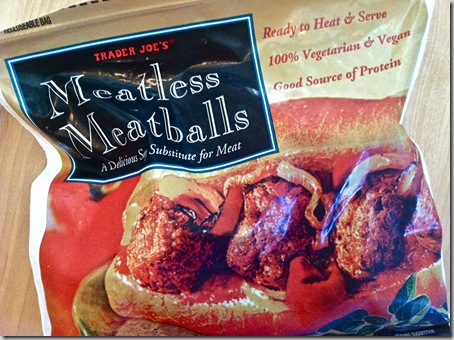 Trader Joe's meatless meatballs are your typical vegan junk food.  The ingredients list is not amazing, but sometimes you just want what you want.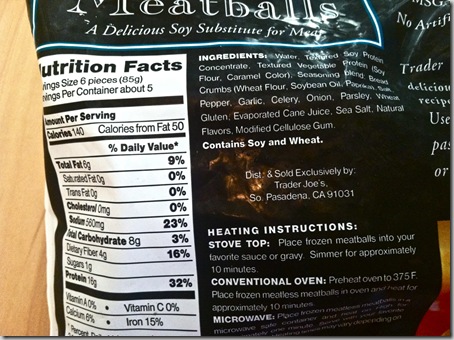 You can even out the healthfulness of them by making a meal with spaghetti squash noodles and organic marinara.  Or you can say to hell with it and just get your comfort food on.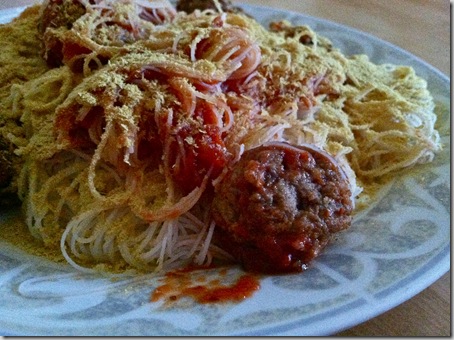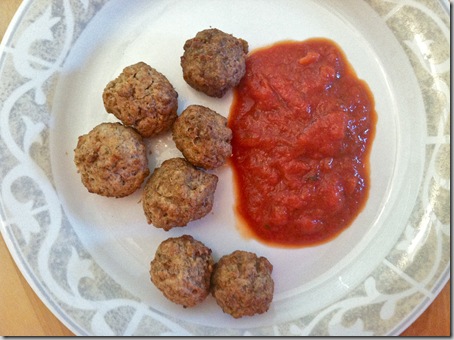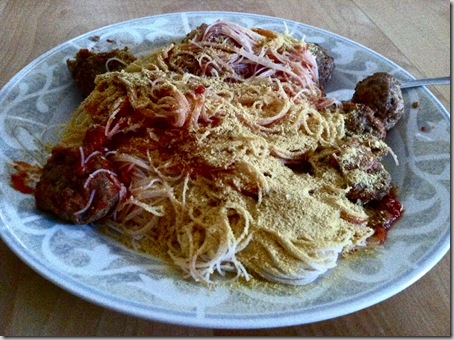 Why fight it?
On the opposite end of the spectrum, Trader Joe's makes shaved Brussels sprouts, and I'm a huge huge fan.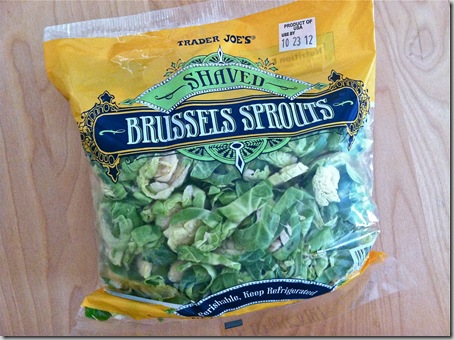 I have so many recipe ideas for these guys…I can't through them fast enough!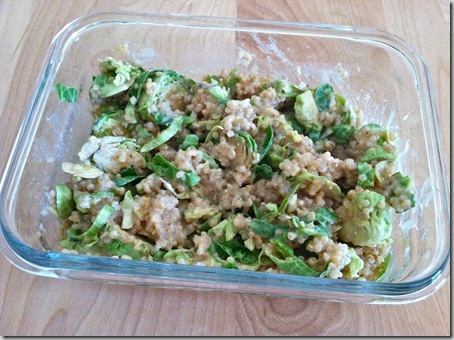 This was a quinoa and brussels sprouts salad with nutritional yeast cheese sauce on top…and there are tons more brussels recipes on the way.
If you have a TJ's nearby, what's on your grocery list?