This is probably one of the most hideous recipes I've ever produced.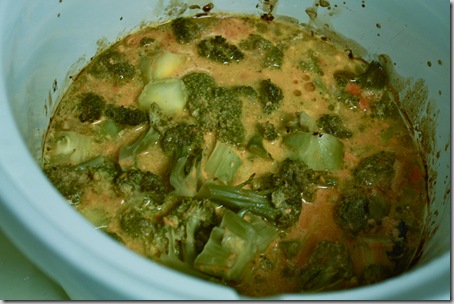 It has pretty ingredients, but when they all come together…well, I'll admit, it doesn't exactly scream gourmet.  It does, however, have that comfort food look.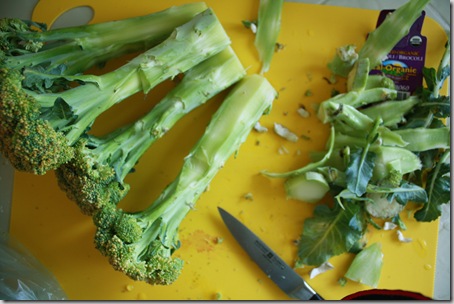 All you need is a slow cooker, a head of broccoli, some cheese, and almond milk.
I figured the best way to salvage a nearly dead bunch of broccoli was to cook the sh!t out of it so I threw it in the slower cooker with 5 oz. of vegan cheddar cheese, 1 cup of almond milk, a pinch of salt and paprika.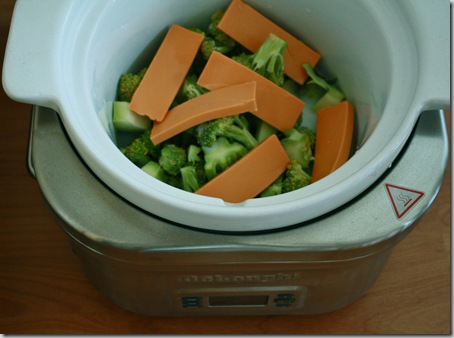 I was nervous when it looked like this…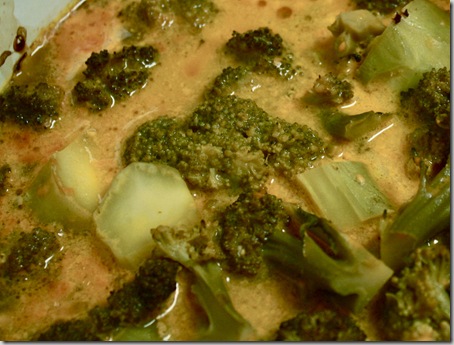 But the smell was aaaaahhhhhh-some!  Kyle was salivating as it cooked too, and begged for some even though it wasn't done 'til midnight. 
The next day I tried some with a bit of couscous.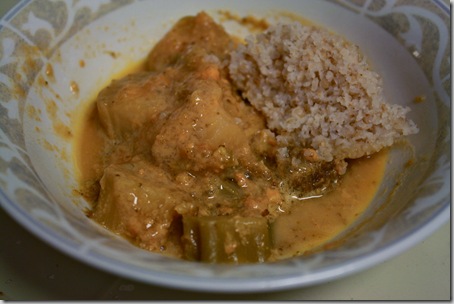 It was cheesy, that's for sure, but it certainly wasn't my best recipe.  However, Kyle couldn't get enough of it.  He liked it so much, I let him finish it off.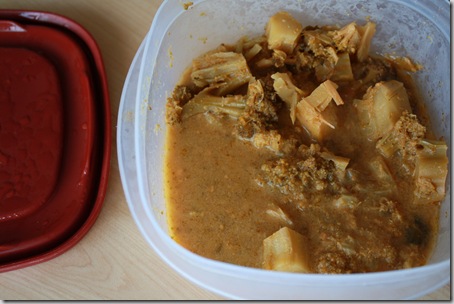 He's such a cheese lover, he says vegan alternatives don't hold a candle to the real deal, so it's especially unusual that he was so into this dish.  What's more, it filled him up.  I guess every once in a while certain meals can surprise you.  No matter how ugly they appear.