I was going to try and throw down a quick recap of this "holiday" weekend, but alas, my ramblings got the best of me…it may be picture dense, but it's not so quick. 
Saturday was the main event, if you will, but Friday was pretty sweet too. 
Kyle and I made a Costco run – always dangerous when you're a foodie living on a student budget.
Key purchases worth noting…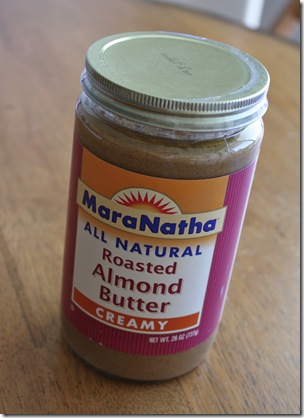 Almond Butter (this jar is the size of my head)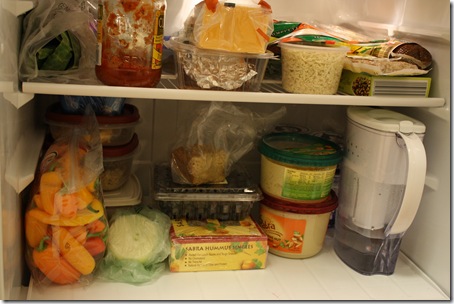 Sabra hummus x3 including spinach artichoke and roasted pine nut flavors plus individual mini tubs (bets on how many months days these will last?)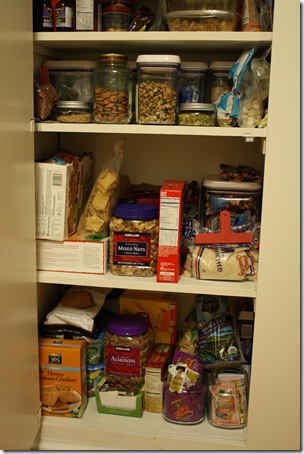 Crackers, chips, and bars, bars, bars (Clif, Kashi, Mrs. May's, Chewy – you name it, we now have it)
And don't even get me started on the massive amounts of produce! 
Sometimes Costco's baby bell peppers are on the weaker side, but this bag was atypically large with a fantastic crunch.  [J'adore]
I could hardly fit everything in the fridge!  In addition to the bulk baby bell peppers and blueberries, there was a block of cheddar cheese so massive that it could double as gym equipment. 
The fruit basket was a whole other story.  Avocados, bananas, and galas, oh my!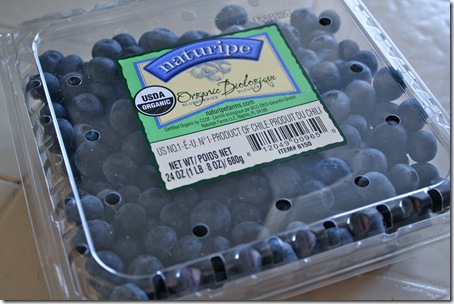 I resisted temptation and didn't buy the uber cheap crate of strawberries because they weren't organic, but the pesticide-free blueberries were fair game. 
How is it that a gum and toilet paper run turned into a $250 trip?  Mysterious. 
So back to the eats…I clearly helped myself to some hummus lovin' for lunch.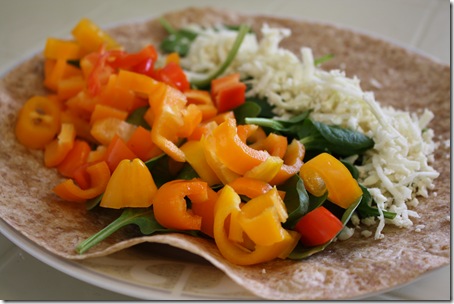 Wraptastic.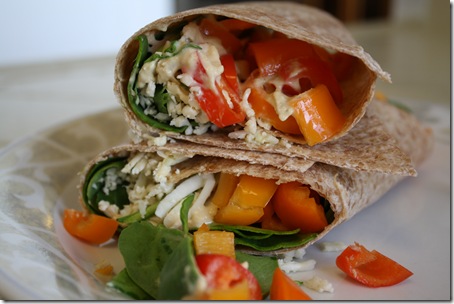 Alvarado Street sprouted tortilla, Sabra hummus, spinach, bell peppers, and raw shredded cauliflower
What else does hummus go with?
Honestly, what doesn't hummus go with?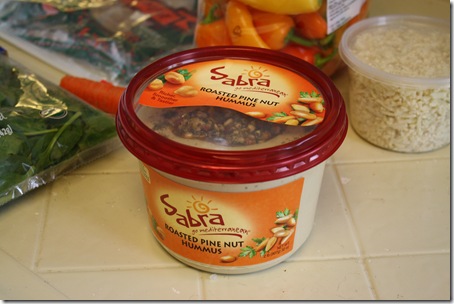 I've been having a damn near impossible time finding Sabra in stores, so that's why I found it necessary to stock up on enough to feed an army (as if I need an excuse).  Still, it's comforting to know that should disaster strike, I'm good for a while. 
Side note: why are the LA Whole Foods only carrying one kind of hummus nowadays?  I'm not okay with this.  It has drastically reduced my (previously) record breaking chickpea consumption.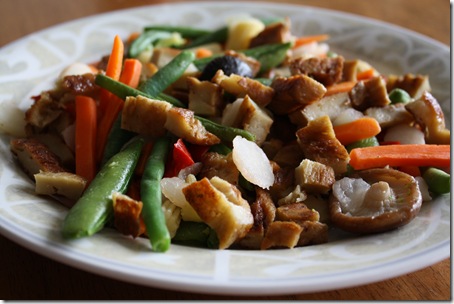 Dinner was a seitan stir-fry that I was able to throw together in less than 10 minutes.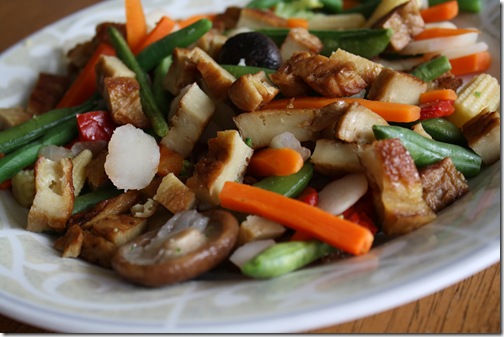 Home-made log seitan plus frozen stir-fry veggies…tossed in a pan with Bragg's liquid aminos.  No more.  No less.
After a romantic candlelit dinner with my boo, we were joined by my homegirl Alene for some wine and chit chat.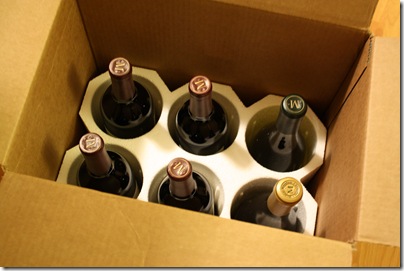 We got a year long wine club membership to MacRostie as a wedding present and this Cab was the first we've tried.  Wow.  I am a Sonoma wine snob after all…  🙂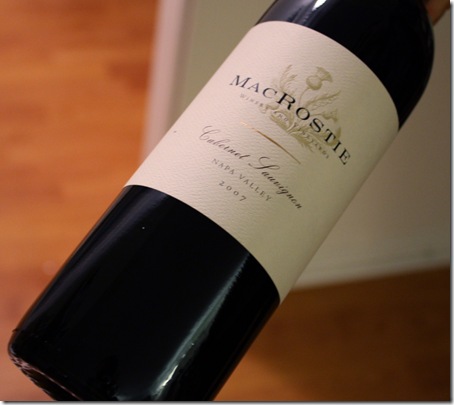 Totally delish.  It's bold flavor rocked my face.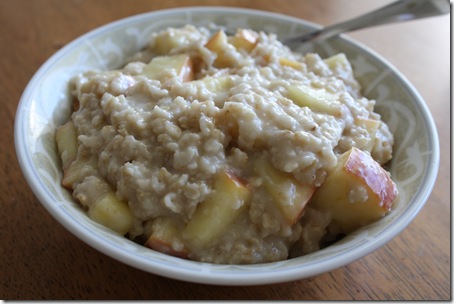 Saturday started with an "o" meal of oat bran and whole rolled oats.  Sorry that it's less than thrilling, but not every letter has an appetizing letter that corresponds. 
The AB does add to the excitement though, yes?  MaraNatha is yum.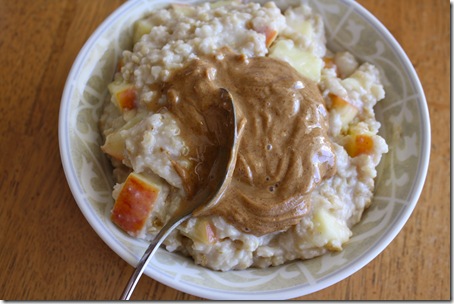 I heaped it on like I was storing up insulation for the winter.
Before working out in the afternoon I did some baking…and snacking.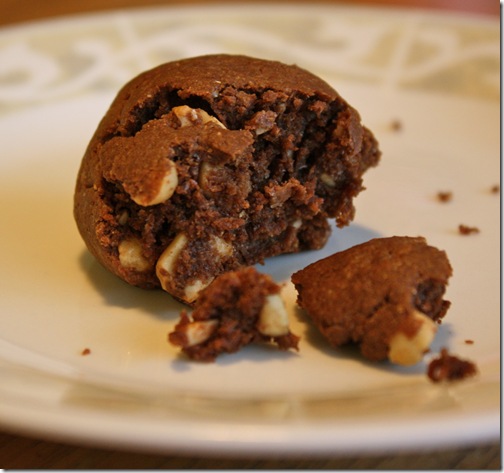 [With such delish dough, these activities really were one in the same]
Then Jillian got me sweaty and Kyle forced me into normal clothes.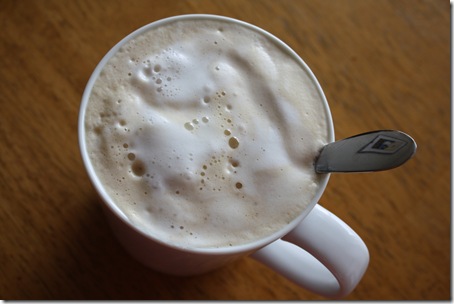 Sunday was a detox day.  Back to back wine nights is so not like me! (read: I'm old and can't handle such frequent boozing)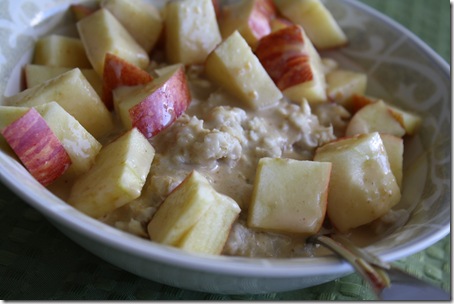 I had a hearty breakfast (oats, peanut butter, and a chopped apple).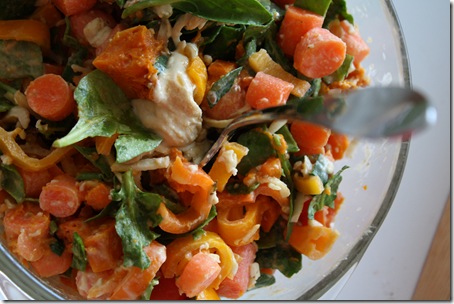 Followed by a hearty lunch…and a half-hearty workout
Every veg in the apartment salad (BN squash, spinny, bell pepps, carrots, cauli, yadda yadda topped in heaps of hummus).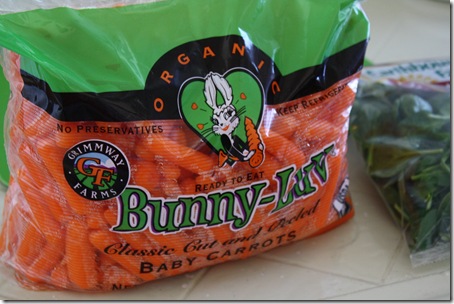 Five pounds.  Yes. 
Post-lunch and post-workout, I played in the kitchen (again).  I'm on a roll folks.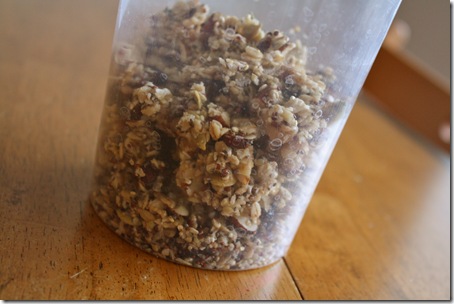 Sorry I keep teasing you with this granola recipe.  I swear it will be coming soon!  This once full tupperware was the perfect afternoon snack.
Anyway, Sunday's lazying about all led up to a 7 pm call time.
Night shift. 🙁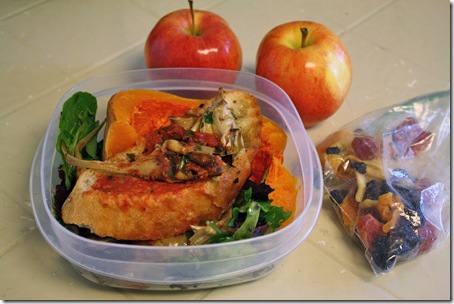 I packed the above (leftovers from North End Caffe) with roasted butternut squash, apples, and dried fruit.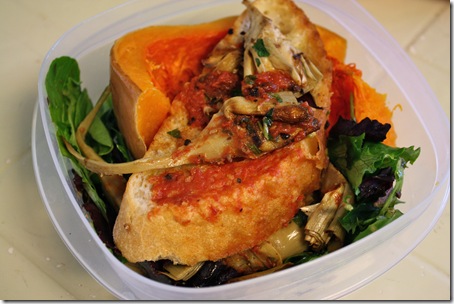 Add in teas by the kilo, and that's my night in a nutshell.
I ate shortly before midnight and the hours rolled on without incident. 
I got home by 8 am and guess what!?!  I went straight to bed!  [Okay I showered first but still – I actually fell asleep and didn't wake up until 11:45 am]
This is progress.
It helped that Kyle was still asleep and so crawling under the covers didn't mean missing out on normal people awake time.
As you'd expect, I woke up ravenous.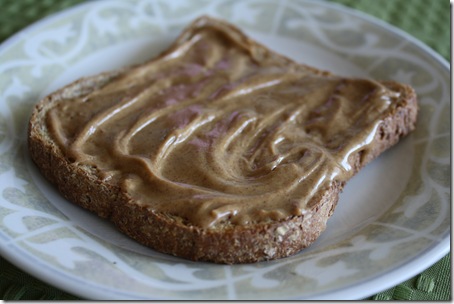 I fueled the beast with AB toast before contemplating what (more substantial) breakfast lunch I should make.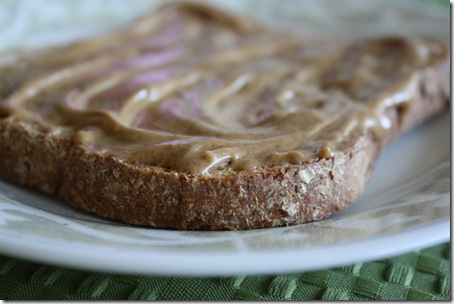 This MaraNatha almond butter is shovel-down-by-the-spoonful good.  I need to slow my roll or the Costco sized jar is going to be empty by the end of the week!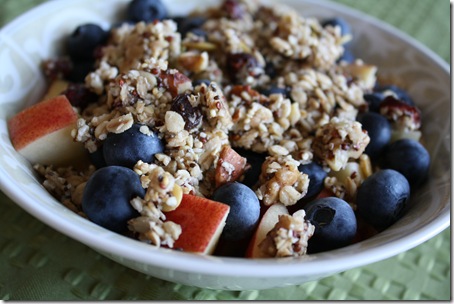 My second course was a bowl of granola with bloobs and apples.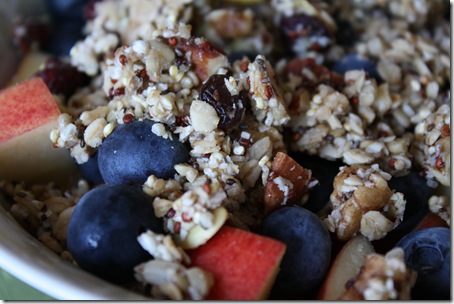 Oh sweet heaven, this stuff is divine.
No napping occurred in the PM (sadly).  I did attempt a beach front jog that left me pretty invigorated. 
Come 6 pm I wound up back in scrubs and headed back to the hospital for a second shift.  My stomach was being kinda questionable, so I didn't really have a full meal before leaving.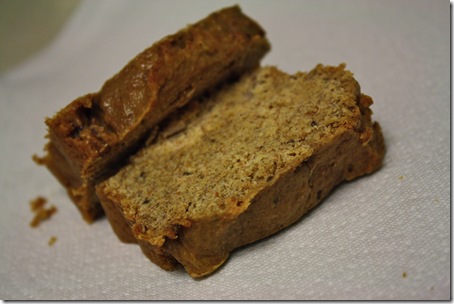 I did grab a couple of slices of pumpkin banana bread before hitting the road, though.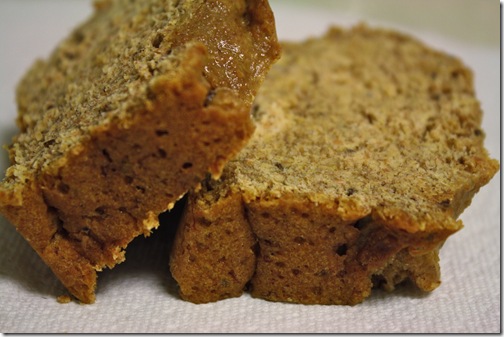 I struggled through the first few hours of work, feeling pretty yucky.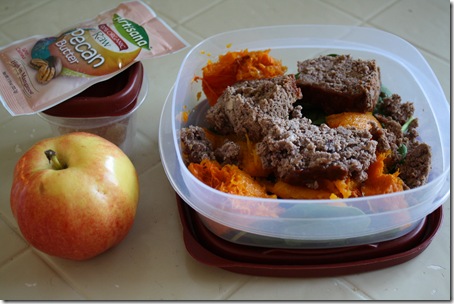 I had an apple around 11 pm, but didn't feel like anything else at all.  Fortunately I had Yogi stomach ease tea with me, which helped sooth my system.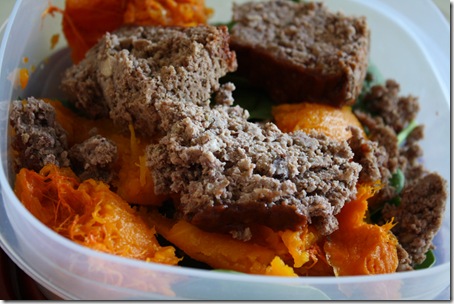 By 1 am I was starving, so even though my GI tract wasn't game, my priorities were all about ending the growling.  More fiber probably wasn't the best dinner option, but it's all I had…leftover lentil loaf with butternut squash on a bed of spinach. 
Booyah.  Work weekend done.