Last week I got a package in the mail…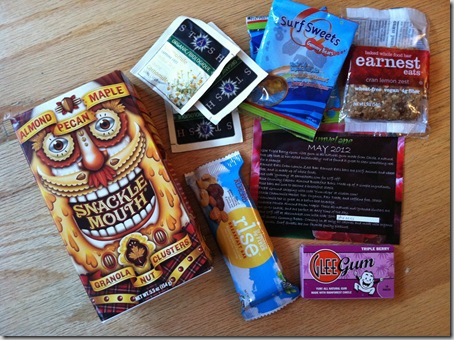 From YUMVELOPE!  Yummy stuff in an envelope.  Get it?  😛
I've seen these monthly subscription services popping up all over the place and I think the concept is pretty cool.  Depending on where you live it could be a huge deal to have access to health food products that ordinarily you'd never find in your local grocery store.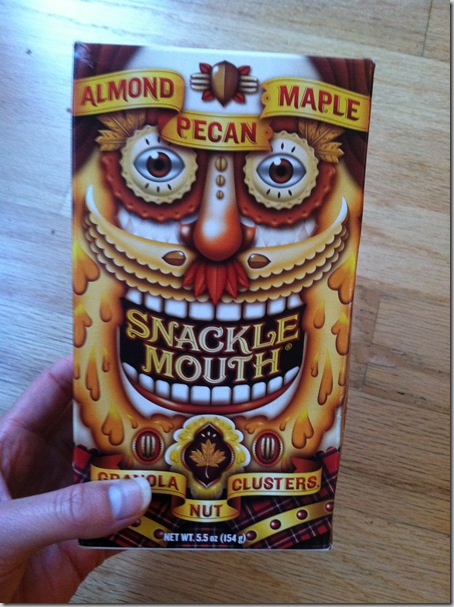 These Snackle Mouth granola nut clusters were my favorite item in the bunch.
Side note: how much do you love the box design?  So creepy!  Ha!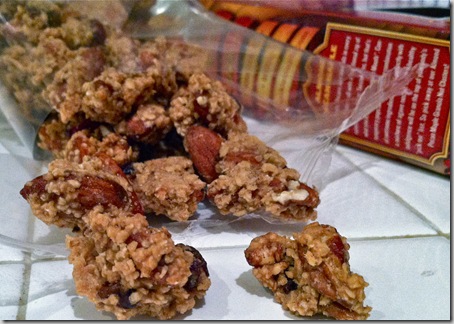 I was expecting a hard crunchy brittle, but it wasn't like that at all.  The clusters were soft and chewy – like partially cooked cookie bits. 
Honestly, it was like someone broke apart an oat cookie and reserved all the dried fruit and nut fillings so there was a little cookie dough still coating each piece.  They were the perfect amount of sweet, and thanks to the combo of brown rice syrup and agave, my gut tolerated the fructose. 
I ate them plain, but I bet they'd be great on ice cream, yogurt, or mixed into oatmeal.  I will definitely be searching for these in the store.  Thank you Yumvelope for introducing me to Snackle Mouth!
The only negative thing I can say about the clusters is the serving size.  Five!?!  Uh.  Yeah right.  The box isn't that big.  Try one.  Maaaaybe two. 
I haven't tried any of the other products yet.  I gave the Surf Sweets gummies to a girlfriend and Kyle got the Glee gum (since I'm still going strong without the stuff).
If you're interested, you can find out more about Yumvelope here.  $21 gets you a large padded envelope filled with six products, including snacks, drinks, desserts, and chocolates. 
Moving on.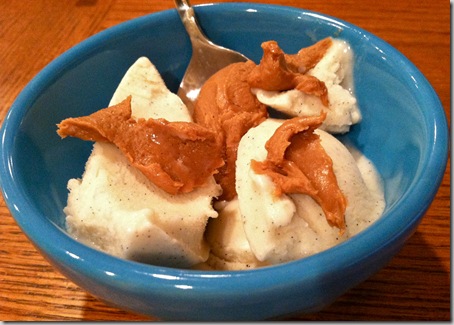 I figured out how to eat the Speculoos cookie butter. 🙂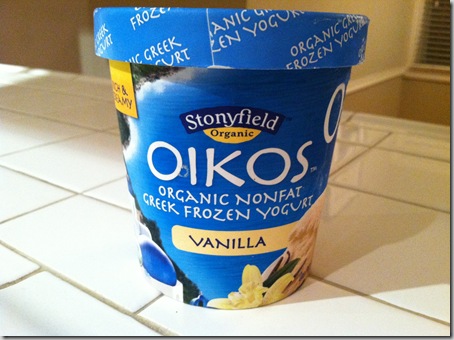 Kyle bought this for me as a surprise.  Isn't he sweet!!?  I had mentioned wanting to try Stonyfield's Oikos frozen yogurt once before and he remembered. 
I am a big fan of Stonyfield because  (a) they are organic and (b) I heard the (former) CEO, Gary Hirshberg, speak once and he really impressed me.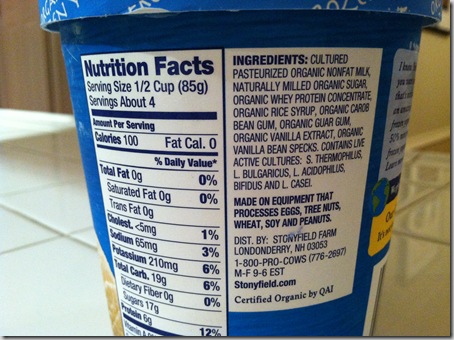 So how was it?  Exactly like nonfat greek yogurt, but frozen.  It had a subtle tangy flavor that I didn't think would translate once frozen (and was wrong about).  It was also really soft!  I'm used to setting frozen things out on the counter for a few minutes to thaw before I'm able to scoop into them but that wasn't at all necessary with this.  It wasn't the least bit icy or hard.  Yum!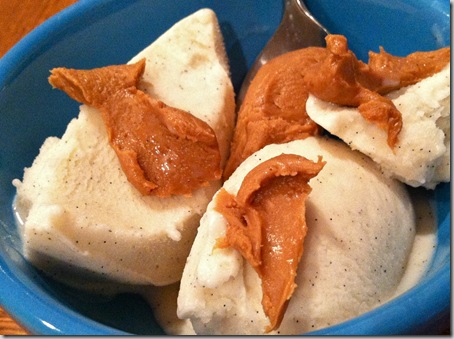 So far, I've only had it with cookie butter mixed in, but I can't wait to try it in a smoothie (or milk shake).  Topped in banana slices…or granola clusters…mmmm…
And there are more flavors to try too!  Which next, blueberry or chocolate?