Here are some products I've tried lately. Some were bad, some were okay, some were good, and some were awesome. So I figured I'd share. I have no affiliation with any of these companies. These are simply my honest opinions.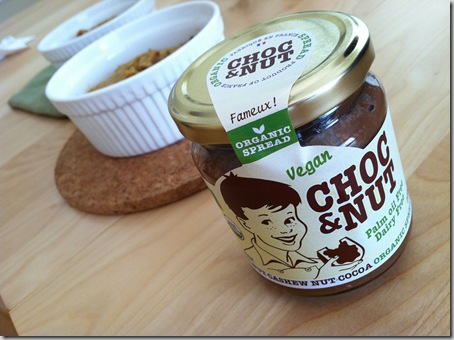 1. Choc & Nut spread. This is a vegan version of Nutella. I first came upon this French company at Expo West and after one bite I was hooked. It tastes heavenly – chocolate & hazelnut in a creamy smooth buttery spread.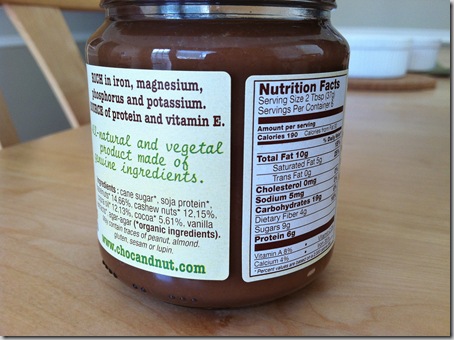 I found it at my local Co-Op and it's not cheap. $10 for the small jar. Luckily a little goes a long way so I've been able to ration it.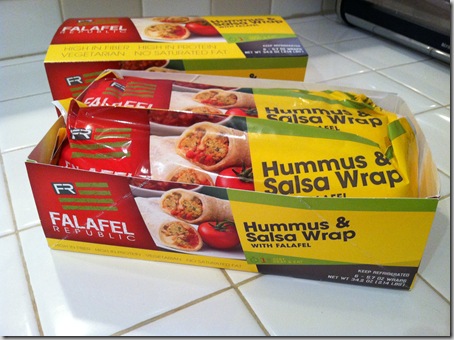 2. Falafel Republic Hummus & Salsa Wrap. I realize I already showed you guys these Mediterranean burritos (as well as the same company's falafels), but they have become such a staple in our freezer. Kyle and I are both completely in love with their products.
They taste so fresh. They are the anti-frozen food. If your Costco doesn't carry them I'd ask them to start.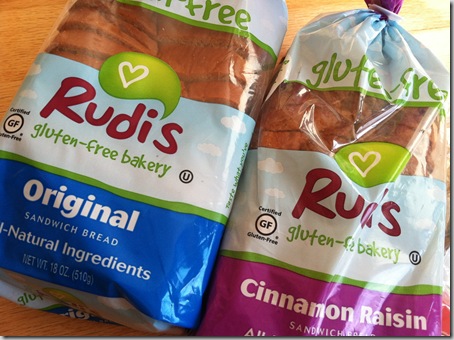 3. Rudi's GF bread. I got both of these loaves (original and cinnamon raisin) from the company, but they are pretty widely available at most grocery stores (conventional stores like Vons, Ralphs, etc. and natural foods stores like Whole Foods).
I keep going back and forth on how I feel about this bread. They taste good and are lighter than any other gluten free breads I've tried, but I couldn't really eat them as sandwich bread. They break apart too easily. They are almost TOO fluffy. And yet, they aren't really fluffy at all. It's hard to describe. Anyway, I've eaten them a variety of ways, the cinnamon raisin is best when toasted and topped with Earth Balance. Oddly (or boringly) enough I like the plain ones best solo with a glass of almond milk on the side.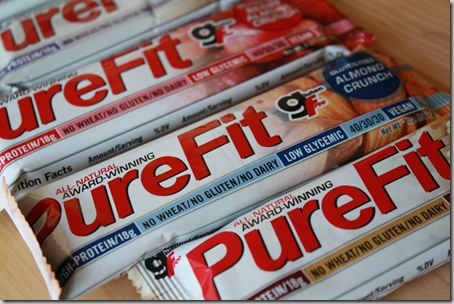 4. PureFit Nutrition bars. They are both vegan and gluten free but they have lots of processed soy. The company sent me them and after trying one, I called it quits on the rest. They were chalky and made my stomach feel like crap. Kyle has been enjoying them though. They definitely have that protein-powder-y flavor.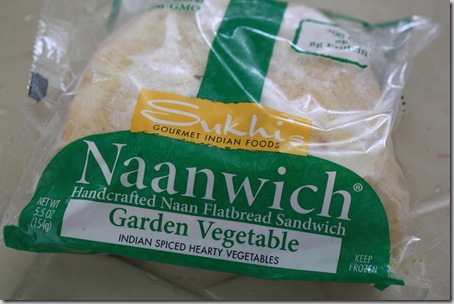 5. Sukhi's Gourmet Indian Foods naanwich. I love the story of how the company came to exist and since they have East Bay roots, I am even more of a fan. For being packaged, their products taste pretty damn authentic.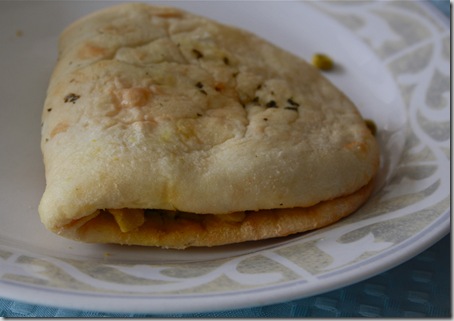 The naan is so so soft and the inside has the perfect level of flavor without being too overpowering.
They are widely available in health foods stores.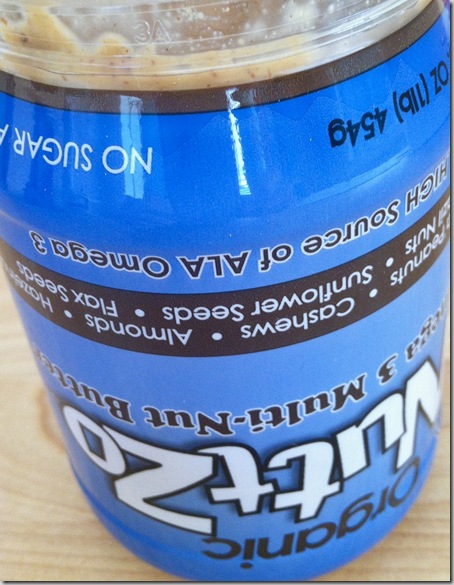 6. NuttZo omega 3 multi-nut butter. This stuff is like peanut butter on steroids. Flax seeds are always a good addition to anything, especially nut butters, but mixing cashews, almonds, hazelnuts, brazil nuts, and sunflower seeds into the mix too!?! Crazy talk.
I just wish there were more almonds and flax. The ratio is slightly imbalanced – if I had to guess I'd say it's like 50% peanuts. But since I usually make my own, I'm used to getting my exact specifications (which has apparently made me semi-spoiled in the grocery realm of nut butters). Aside from that trivial complaint, this jar is otherwise quite heavenly. My usual approach to gussying up my oatmeal with a smorgasbord of toppings is cut to one ingredient when Nuttzo is involved.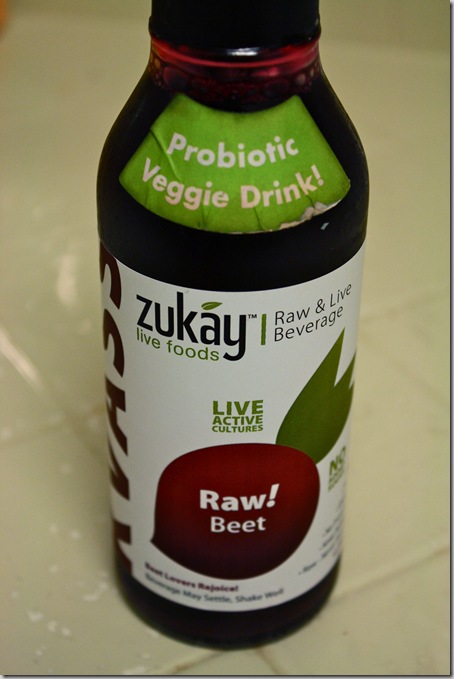 7. zukay live foods raw beet juice. This company makes raw vegan products including juices and salad dressings. I thought the beet juice would be a nice on-the-go shortcut for me since I like juicing, but often want it before work when it's not very practical to operate and clean the juicer (while still letting Kyle sleep in).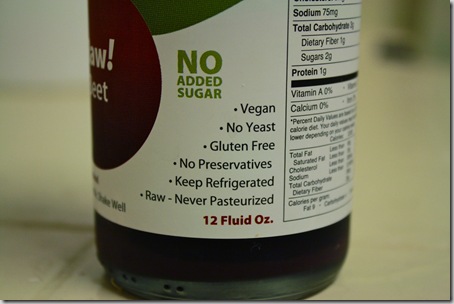 But there was something off about the flavor. To be fair, I've always had it in combination with carrots and greens, so maybe I'm just not used to drinking straight up beet juice? I've since considered ways to cook with it (yes, I know this completely negates the raw factor, but oh well).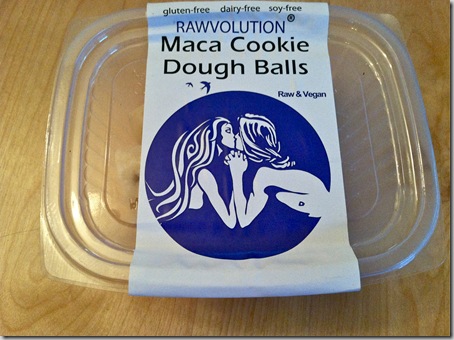 8. RAWvolution maca cookie dough balls. Having heard some iffy things about Euphoria Loves Rawvolution cafe, I have never dined there in person. However, I've been eyeing the menu ever since I moved back to LA. It's drool inducing. Our local Co-Op sells their meal plan items individually, and I impulsively bought these very overpriced dough balls last week.
They look awesome don't they? Unfortunately they were almost pure cocoa butter. Not coconut butter. Cocoa butter. As in the fatty part of chocolate that lacks the flavor. It's not that tasty. You'd think fat would taste good right? Bummer. The little cacao nibs offered a nice crunchy contrast to the waxy texture of the ball, but that's about all I liked. I have no clue where the maca was. Dough balls these were not.
9. Good Belly probiotic juice. The first ingredient is water, which I thought was weird. Otherwise it's a variety of juices with some cane sugar and lactobacillus. We decided to try it because you don't see pomegranate blackberry as a flavor very often. Kyle and I have been making smoothies with it for a change up from the usual almond milk. It's fine on it's own, but I think I prefer almond milk in my smoothies. They get too sweet with frozen berries AND berry juice.
10. Speculoos Cookie Butter. I finally caved and bought this hot ticket item. On my last Delta flight I tried the Biscoff cookies it's made from (and wasn't really into them). So why did I decide to give the butter version a shot? Well. I guess I'm crazy. But Trader Joe's is so cheap I figured it didn't really matter if I had it once and hated it. Of course that's not what happened though.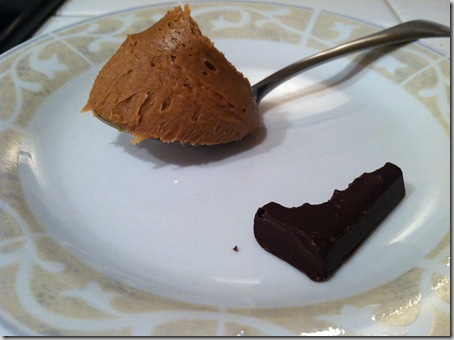 It tastes a little bit like gingerbread, with a thick pudding-y texture. It's fluffier than nut butters, but has way more ingredients than nut butters too. There are these teeny crunchy bits (cookie remnants?) that give the spread a gritty texture every once in a while. I definitely liked it, but now I don't know what to do with it. So far I've only eaten it from a spoon.