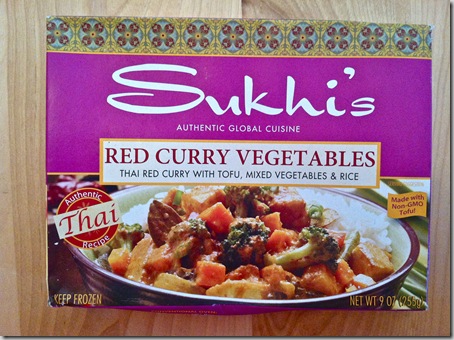 I'm in the process of trying to clean out the freezer and use up things that I've been storing since 2010.  Which includes some frozen meals that I got long ago with various coupons. 
Side note: Now I know why I don't buy frozen meals…I forget about them!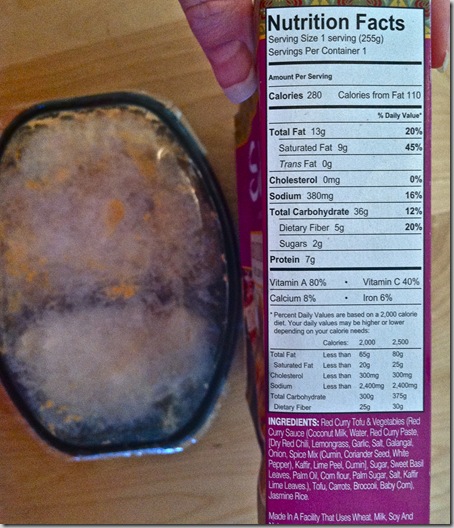 This red curry with vegetables (with tofu and rice) is by Sukhi's, a company that's based in the Bay Area, and has numerous other products I like (ie the naanwich).
Anyway, the ingredients list is one I approve of, with all real foods and spices I recognize.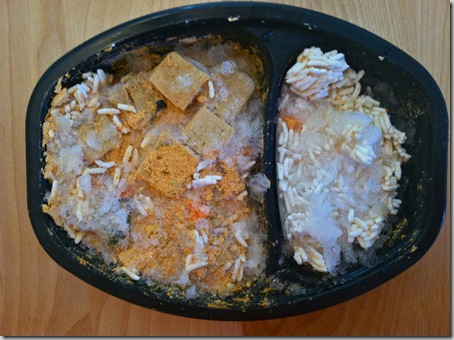 Ice burn.  Ouch. 
I chipped away most of it and then put it in a glass container to thaw/reheat.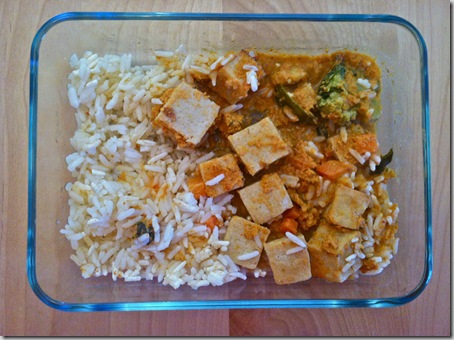 The flavors were good, but there's something lost in the reheating of frozen tofu.  The texture was different and semi-spongy.  The rice was also too al dente for my liking and the sauce wasn't thin enough to coat everything.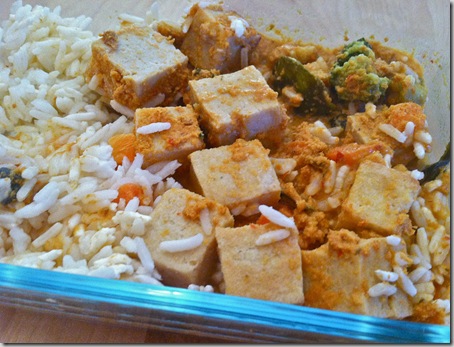 I ended up adding some plain almond milk to it which made the sauce a delightful creamy curry that I could mix all the rice and everything in. 
Yum!
In other non-cooking-use-up-food-that's-been-sitting-around-forever news, I made a vegan mac 'n cheese last week, but didn't get to taste even a bite of it.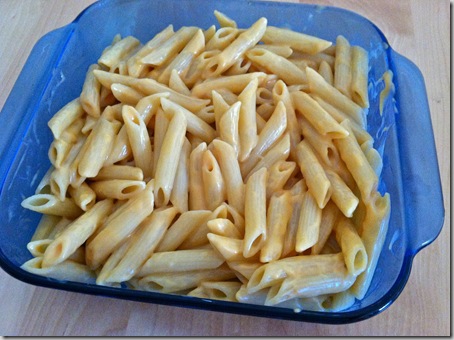 I guess it's actually penne 'n cheese since I didn't use macaroni noodles, but in any event, Kyle polished off the entire thing in two nights.
I used teese vegan creamy cheddar sauce which was seriously as easy as could be.
Dump on noodles, mix, and serve.
Kyle thought it tasted a little bit like my butternut squash cheesy pasta bake.  And also a little bit like The Veggie Grill's quinoa mac 'n cheese.  Both good options.