This is the kids' favorite granola recipe.
Like all granola, it's SO easy to make.  And it's much healthier and cheaper than cereal.  In terms of breakfast rotation, I make them pancakes and oatmeal more than anything else.  But the rest of the time, they want granola.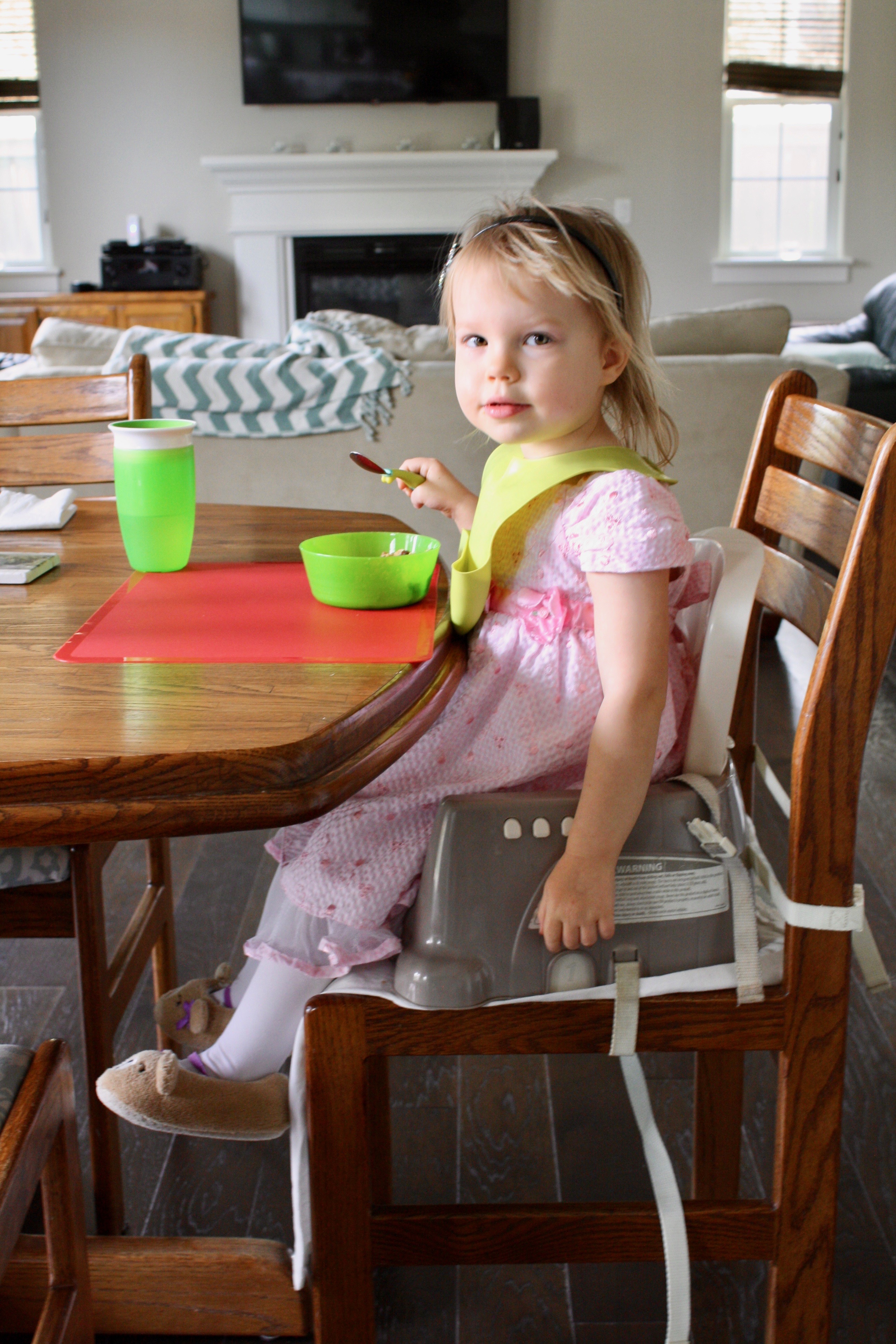 This is a very basic recipe with lots of wiggle room for taste preferences, but for the purposes of our family's diet, it is VEGAN, GLUTEN FREE, NUT FREE, DAIRY FREE, and SOY FREE.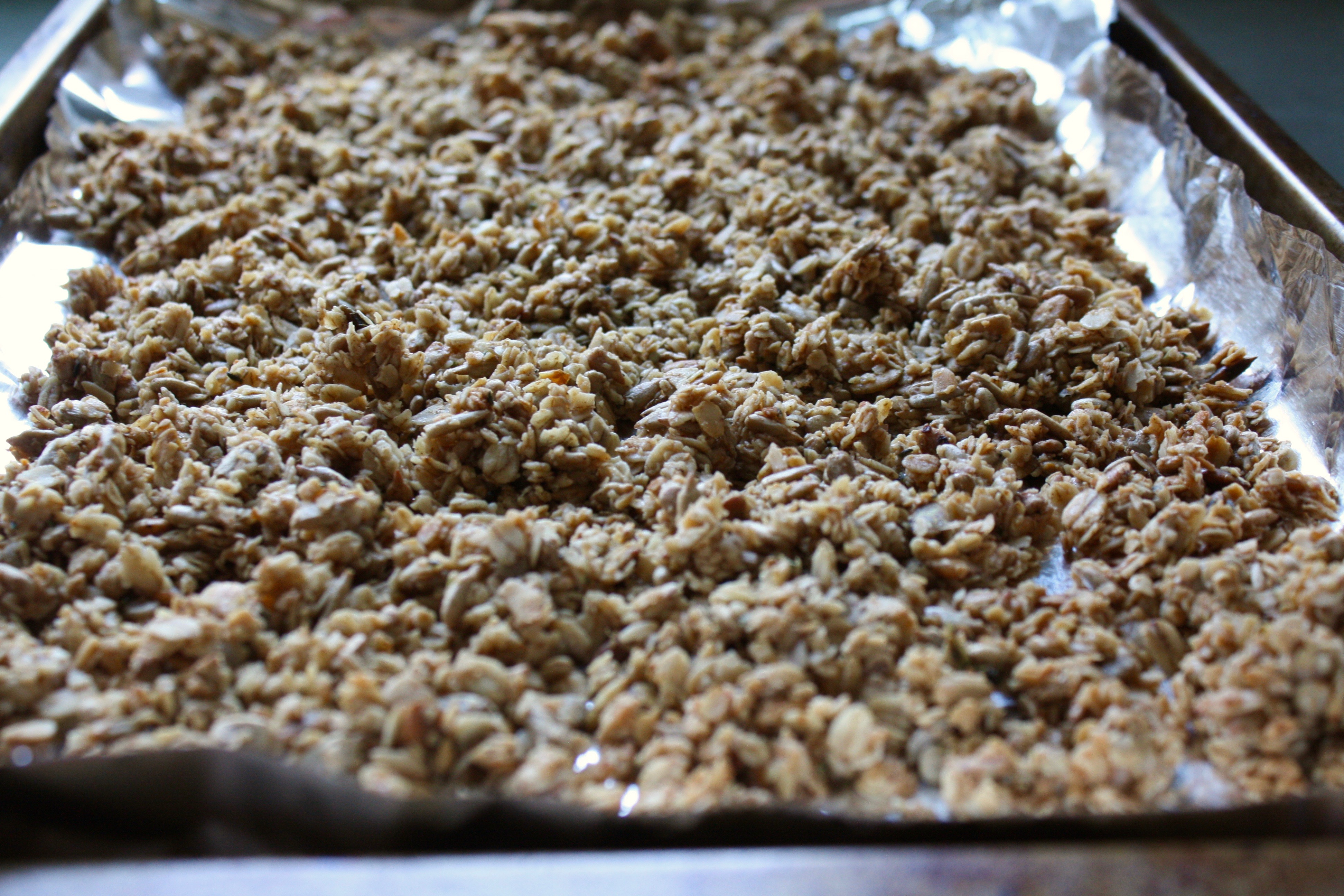 It has a moderate amount of clusters, but is perfect for kiddo spoons.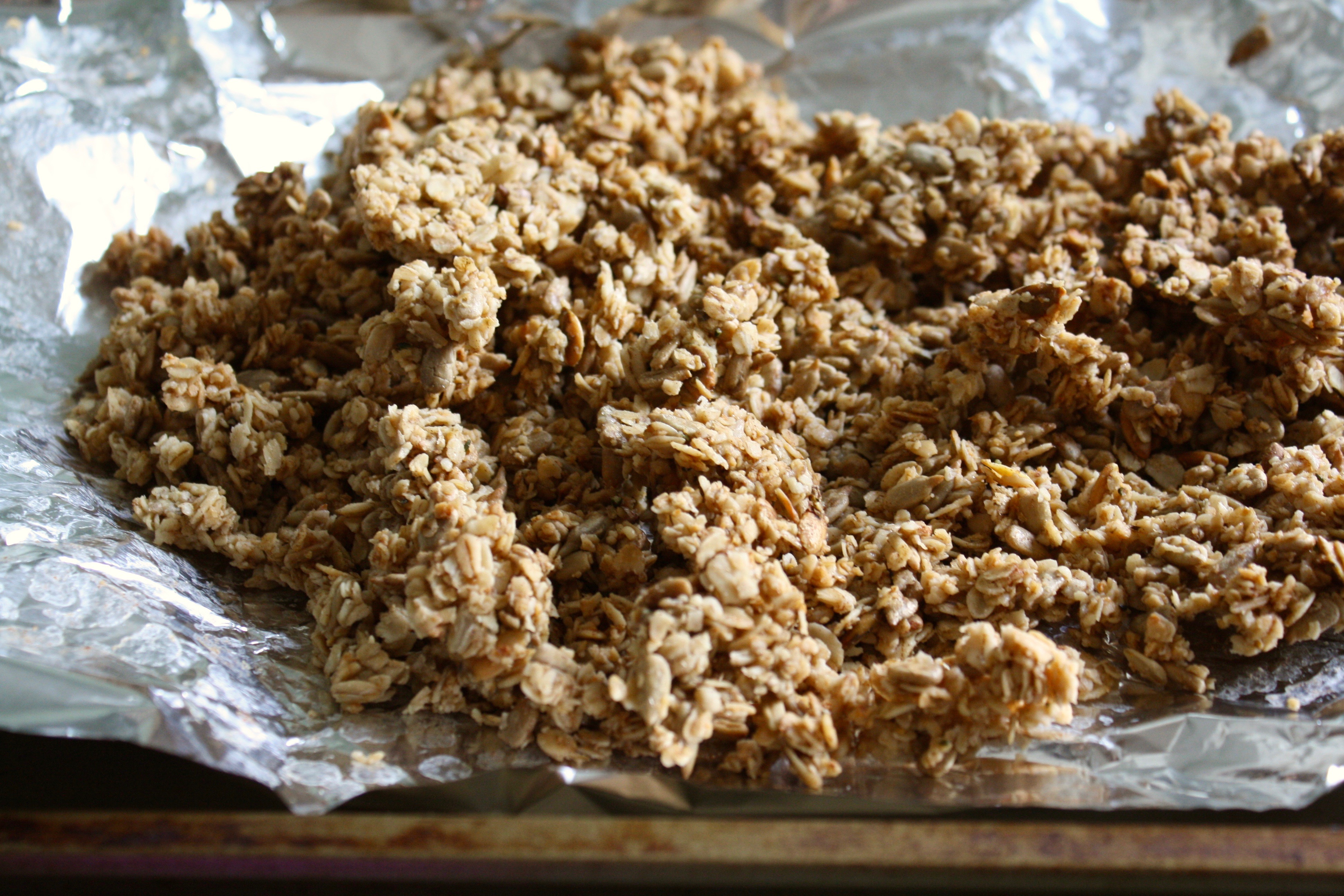 And as the chief taste tester, I can assure you, any adult will gobble this up too.  Not just kids!  It's just fancy enough to entice your taste buds, but doesn't have too many ingredients to be over the top.
Basically it's an awesome every day granola.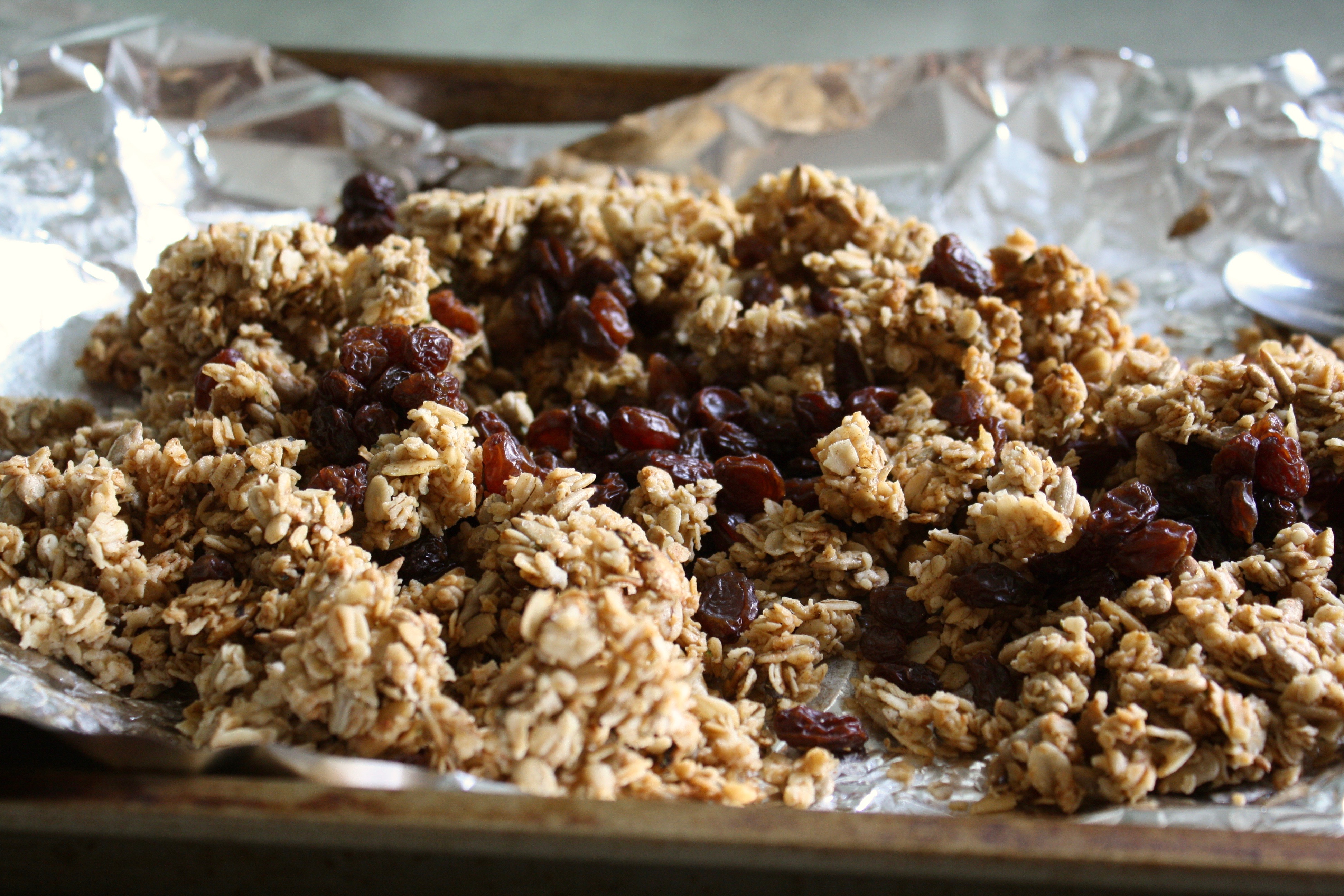 The kids' favorite granola [vegan, gluten free, nut free, soy free, dairy free]
Ingredients:
1 cup quick oat
1 cup whole rolled oats
1 cup seeds* (I usually do 3/4 c sunflower + 1/4 cup pepitas)
1/2 cup coconut oil, melted
1/3 cup maple syrup
1 tbsp hemp seeds
1/4 tsp cinnamon
1 tsp vanilla
1 cup raisins
Directions:
Pre heat the oven to 225 degrees F.
Combine oats and seeds in a large mixing bowl.
Add coconut oil and maple syrup and mix.  Add the rest of the ingredients (cinnamon and vanilla) but not the raisins and stir to combine.*
Pour onto a greased baking sheet and spread out evenly.
Bake for 60 minutes.
Add the raisins once the granola has cooled.  Break up clusters as you want.  Serve and enjoy!
*My seeds are usually salted and roasted so I don't add any salt to the granola, but if your seeds are raw then add 1/2 tsp salt to the granola when you add in the cinnamon.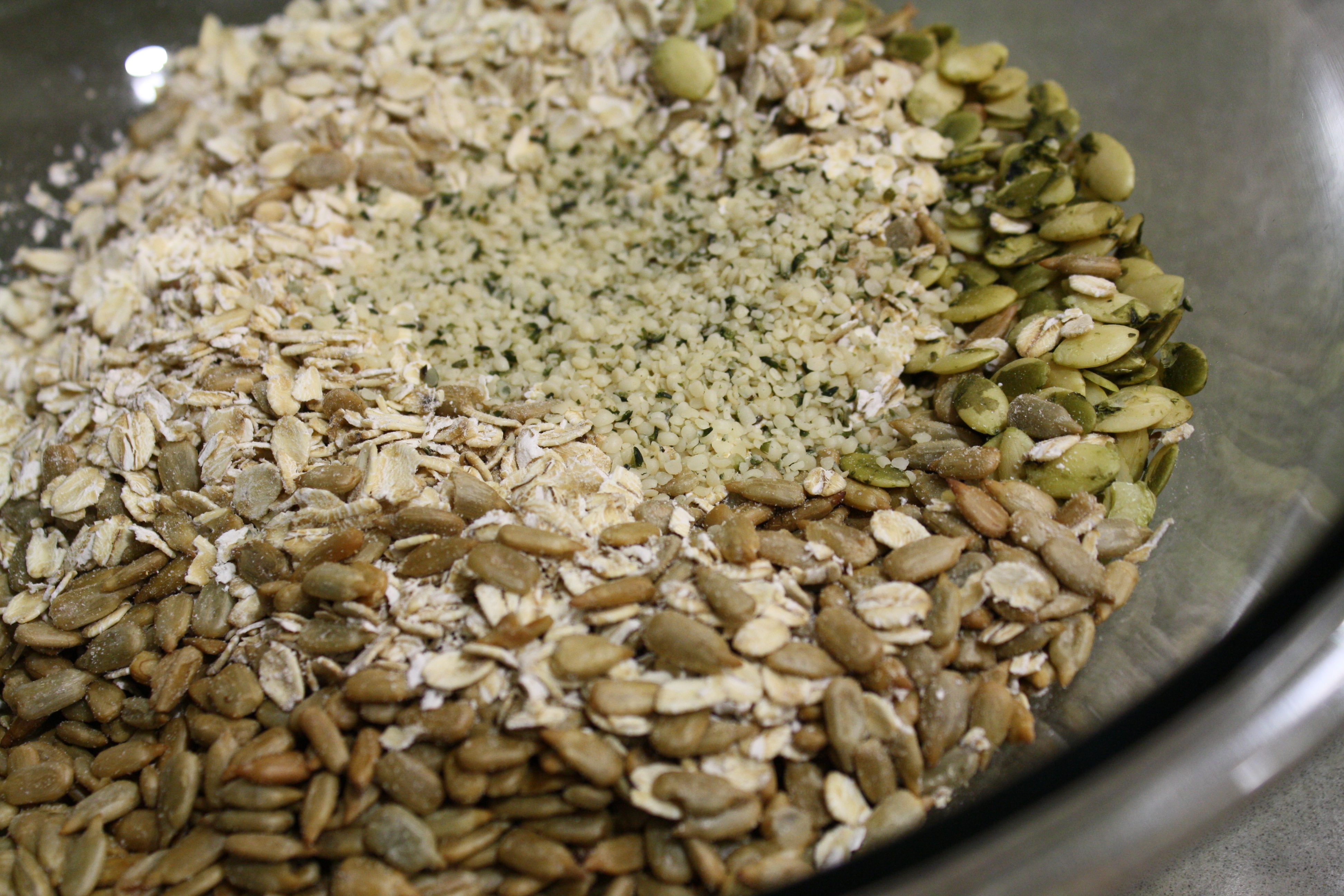 Toasted oat perfection in the works.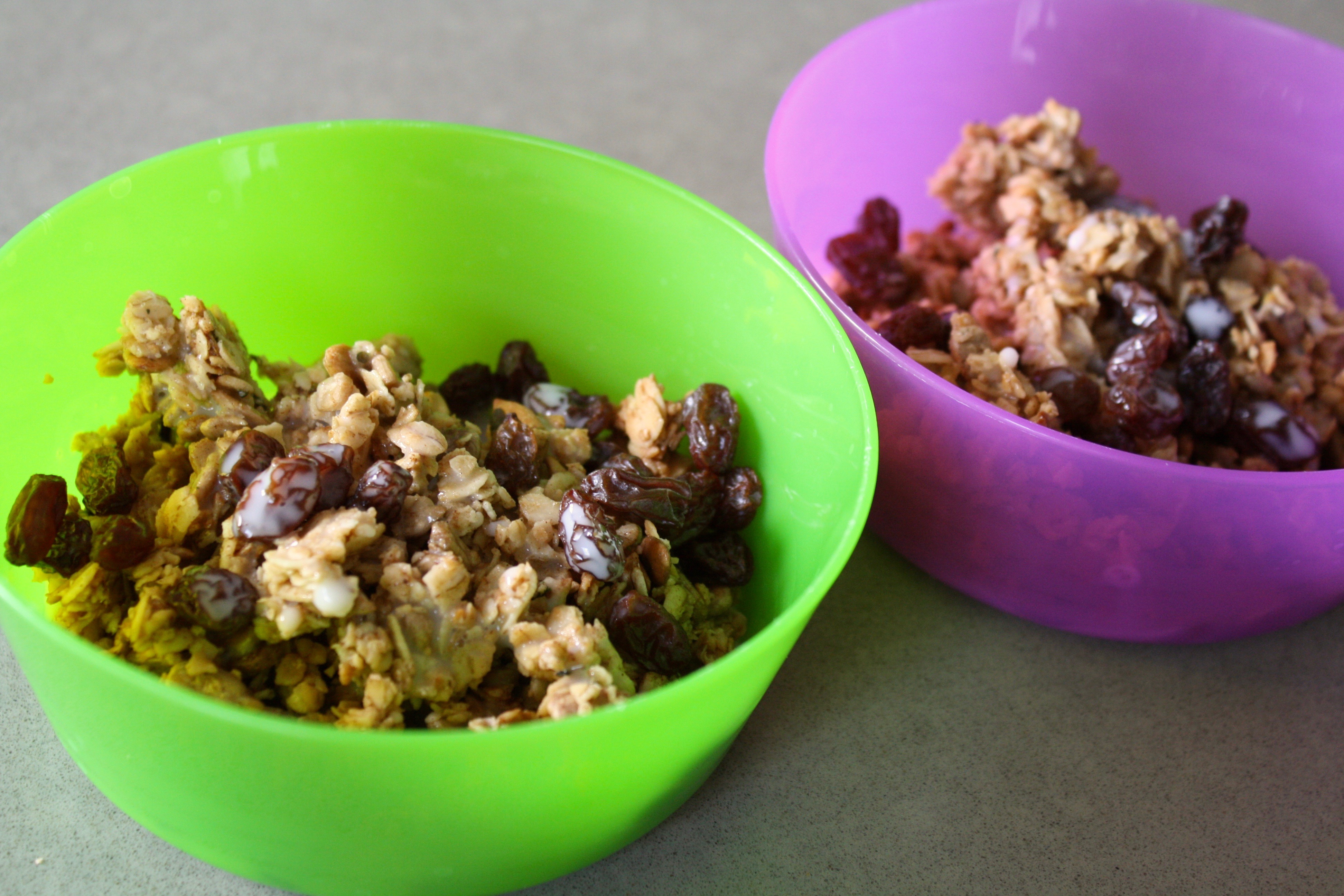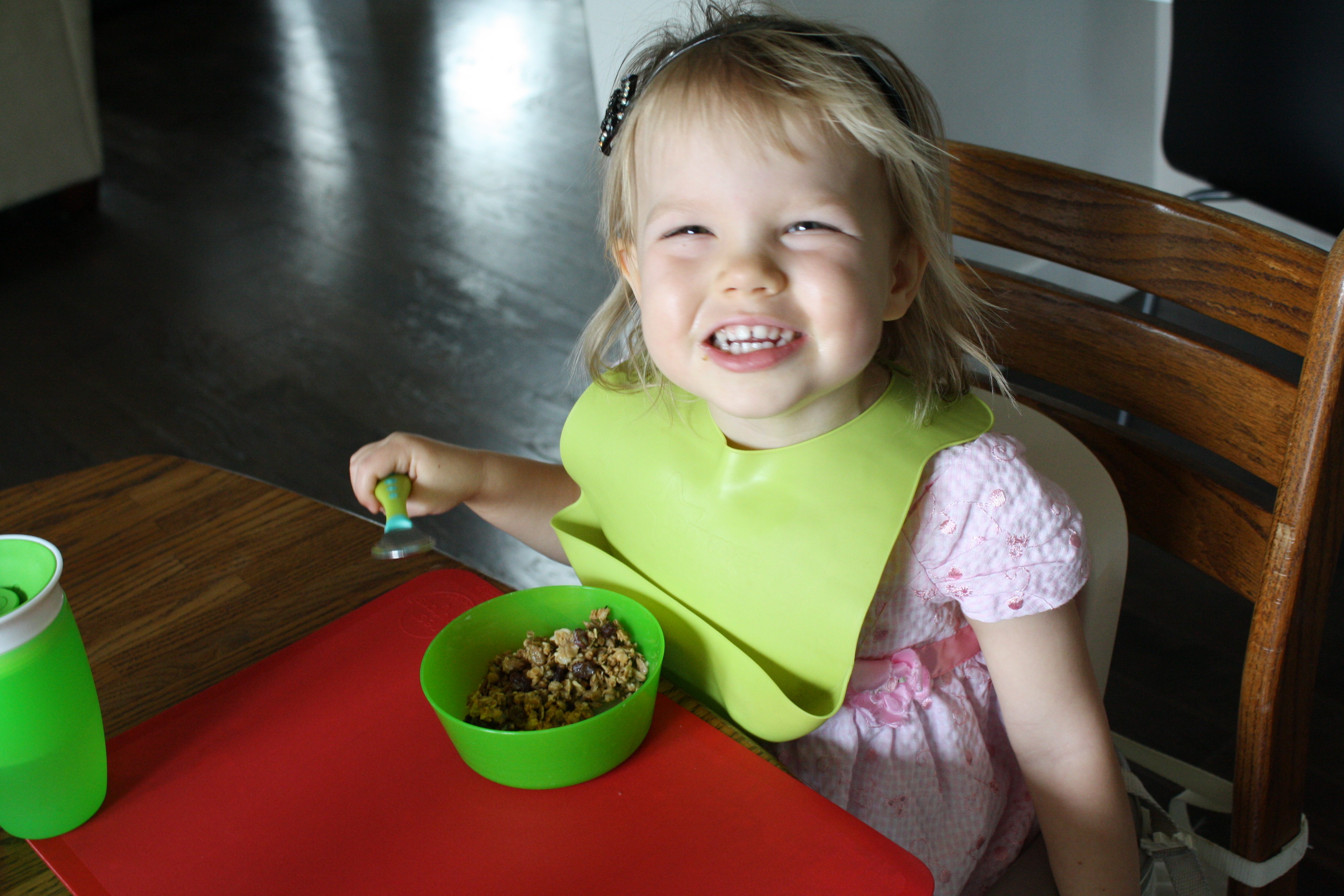 Can we all just pause a minute because this guy is turning FIVE TODAY!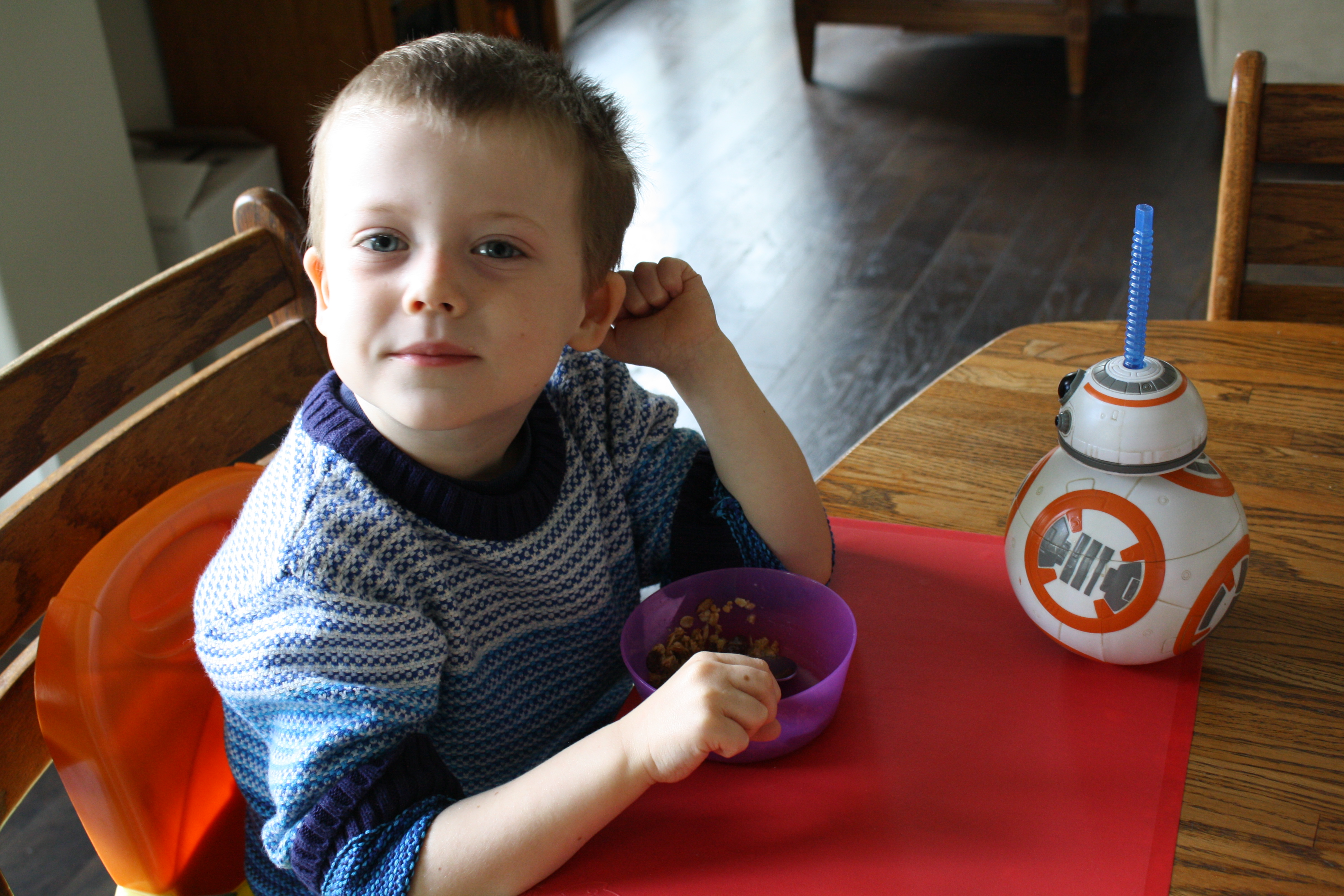 Guess what he requested for breakfast?  Bacon.  Of course.  And this granola.  😉