This is an attempt at a "what I ate" full day of food.  I think I got everything.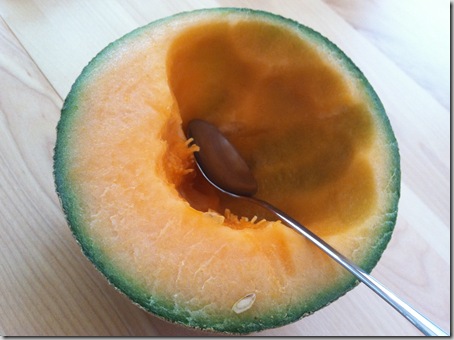 Cantaloupe.  With this, I get credit for vitamin C, vitamin E, riboflavin, folic acid, & B vitamins…it satisfies both a fruit and leafy green requirement as per What To Expect.  Efficiency in my nutrition – I like it!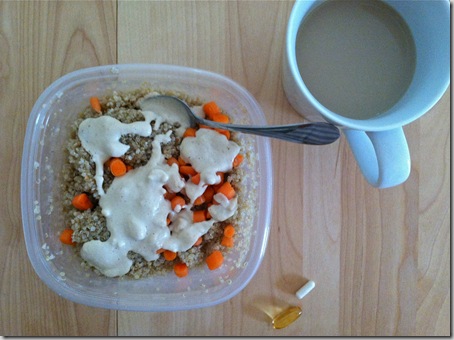 For breakfast we were out of iced tea AND eggs.  Basically a mini disaster.  I made decaf tea in as little water as possible and cooled it down to room temp with a ton of almond milk.  It was okay.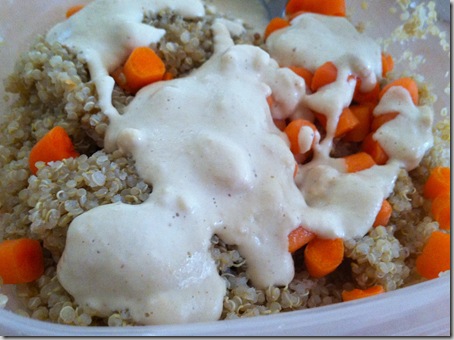 In place of eggs, I made my favorite creamy dijon cashew sauce.  And then dumped it over quinoa and carrots.
I had a late-morning snack of dried pineapple rings.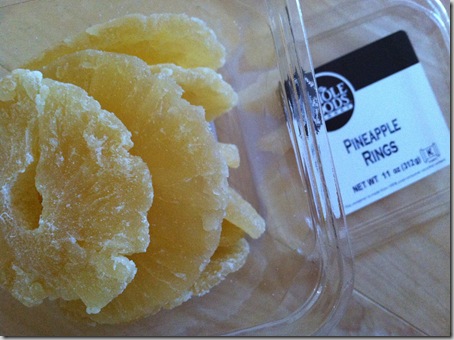 Held me over until after yoga.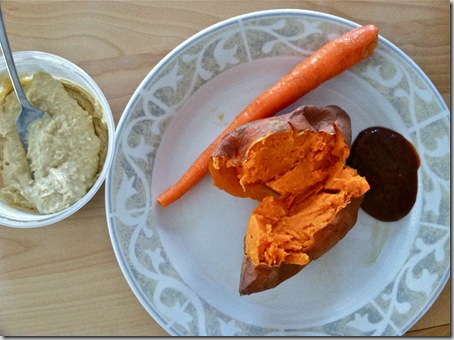 Lunch was a classic hippie fave.  Sweet potato and carrots with BBQ sauce and hummus.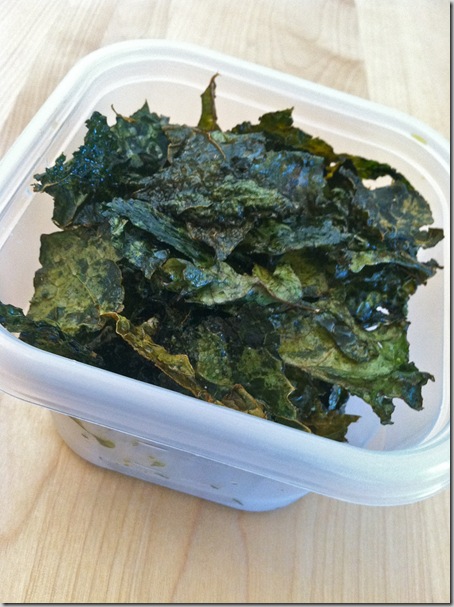 Snacked on home-made kale chips (if you want a "recipe" let me know, but it wasn't very complicated).
Dinner was early, but eaten in two parts.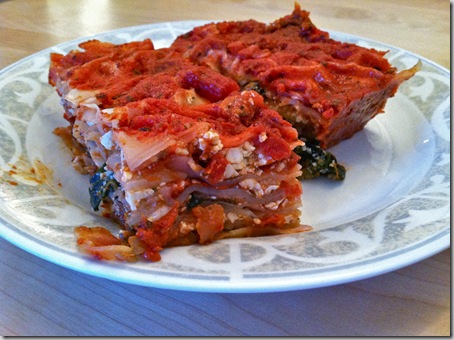 As you an see, I cut them into two portions to force myself to stop and pause for an hour or so in between.  It helps me not get uncomfortably full while still satisfying my appetite.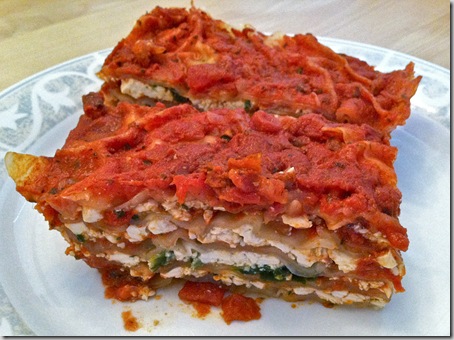 I change my opinion about this lasagna by the way.  Previously, I said it didn't hold together as well due to the silken tofu and rice paper "noodles" but that was just because I served it while it was still warm.  When you cut into it when it's cold, it stays perfectly layered and together.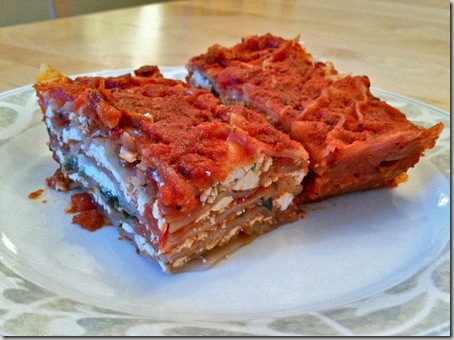 See?
Not much left.
For dessert, mini peach crumbles.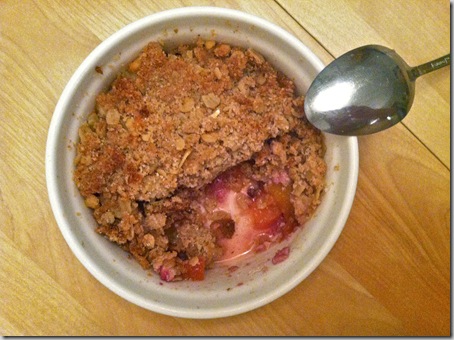 These were so good.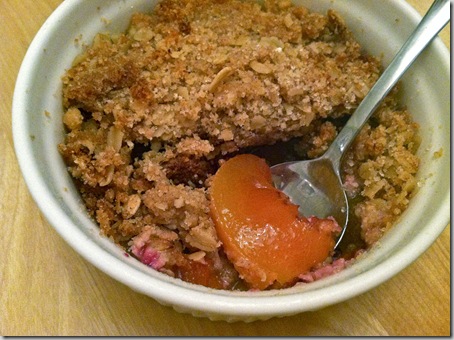 Vegan and gluten free and downright sublime. 
And that's it.  And average September day.