A reader recently discovered she wasn't able to tolerate tofu…after ordering a case of Mori-Nu silken lite firm tofu.  So she sent them to me!!!  Thanks again Emily 🙂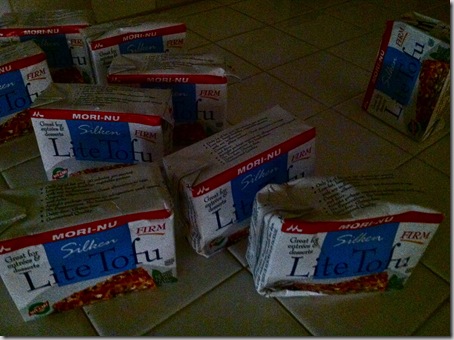 They arrived slightly crushed, but I immediately got to work on cooking with them.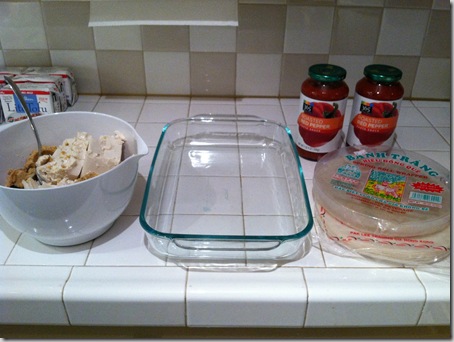 I had already planned on making a lasagna that day, but I'd only ever made the tofu "ricotta" with extra firm (non-silken) tofu before.  I figured I may as well give it a try with the silken kind.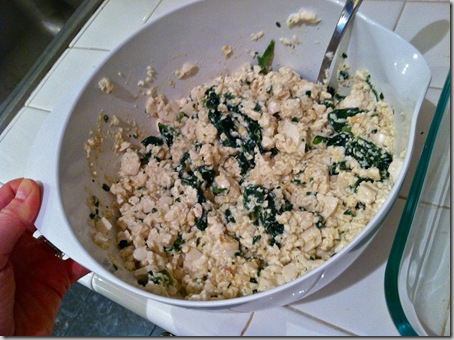 I used my same hummus/tofu recipe for the "ricotta":
3 containers of silken lite tofu
2/3 cup Sabra garden tuscan herb hummus
1/2 cup frozen spinach (slightly thawed)
But this time I made the lasagna gluten free, by using rice paper instead of noodles.  I've done it before and it's turned out great.  Plus, the Asian spring roll rice paper sheets are WAY cheaper than GF lasagna noodles.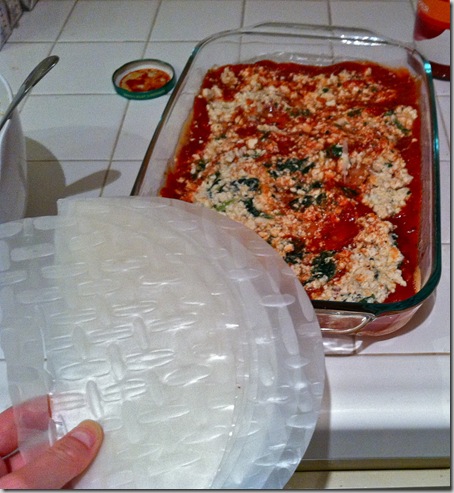 I just snapped them into half sized and quarter sized pieces and layered them to make sure they covered the whole pan.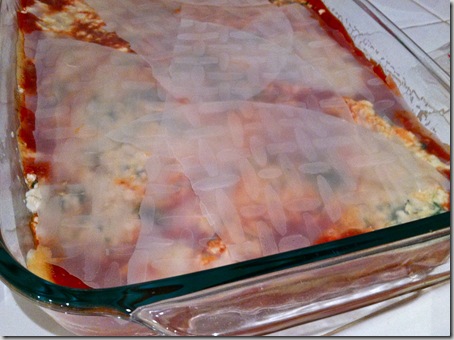 This one was a little sauce heavy since my tomato cravings are still in full effect.
I baked it in the oven at 375 degrees for 25 minutes.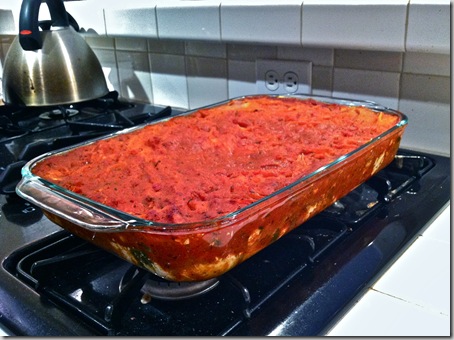 Ta Da!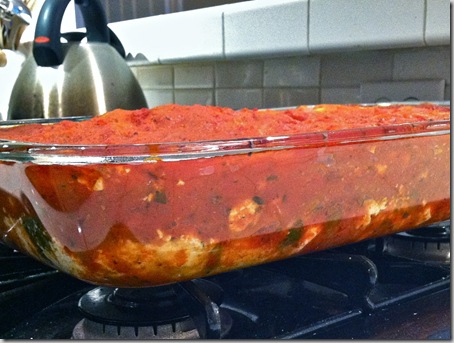 I had dinner plans that night, so Kyle was the taste tester.  Obviously, he loved it (he's not picky in the least and appreciates anything I make him, so it's hard to say if it was actually good, or just your average lasagna).  Either way, I'm excited to have a vegan and gluten free lasagna in the house that cost me next to nothing.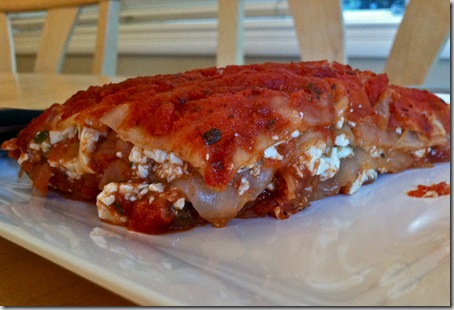 Flavor wise it's pretty much the same as the lasagnas I make with extra firm tofu.  The only notable difference in this one was that it was slightly mushier due to the softer tofu and less sturdy noodles (silken 'fu and rice paper are definitely not shape holding ingredients).  Who cares though.  It was easy to cut into, easy to serve up, and still maintained it's layers.  Win.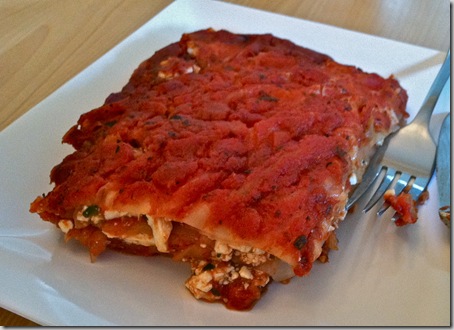 Speaking of my dinner out.  I went to True Food Kitchen with a group of girlfriends and got the TLT (tempeh, lettuce & tomato) sandwich.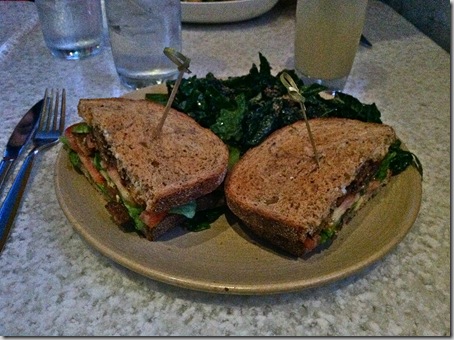 The sandwiches come with the option of the kale salad or sweet potato hash on the side (or a combo of both).  I went with the kale salad (minus the parmesan).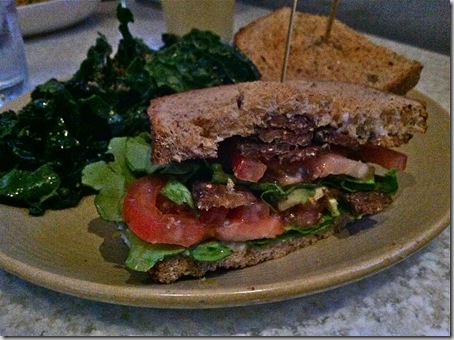 Winner :)  [sorry for the bad lighting and iPhone pic]
I only ate half, since I knew the full sando would make me feel like a sloth.  I really love the crunchy tempeh and vegenaise together.  Add in lettuce and tomato and toasted bread and you have me sold.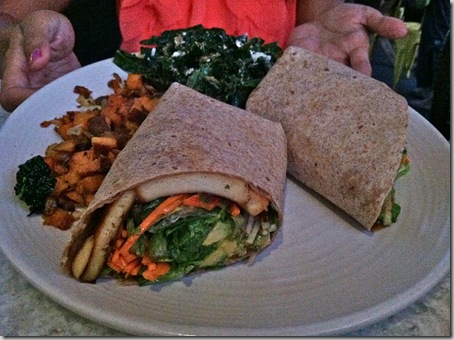 Ethel got the tofu banh mi wrap, which I may have to try out next time. 
After I got home, I packed up food for work the next day and got myself some dessert.  I had perfect puddin' in the fridge waiting for me.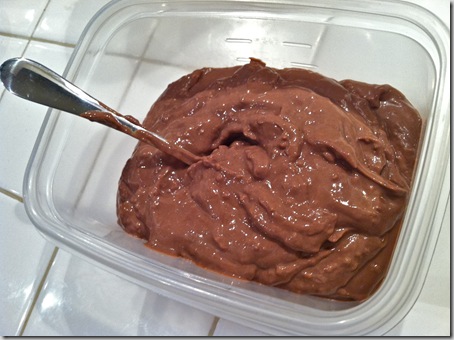 Another use for the mega stash of silken tofu!
Chocolate heaven ready in minutes.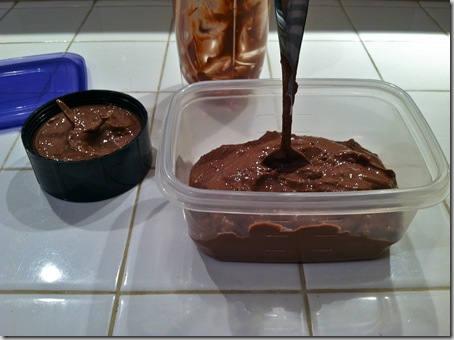 FYI, this healthy dessert also doubles as a great way to take prenatal vitamins.  The texture and flavor mask the pills so well I almost don't even mind taking them!
Good thing I still have 5 more boxes of tofu. 🙂
For more tofu info and recipe ideas see this site.