Last week I barely held the family's meals together without menu planning or a real shopping trip.  As a result, we went to all. the. stores. on Saturday.  And while it wasn't pleasant, it was fine by me because the first part of the day was STELLAR.  The food part, that is.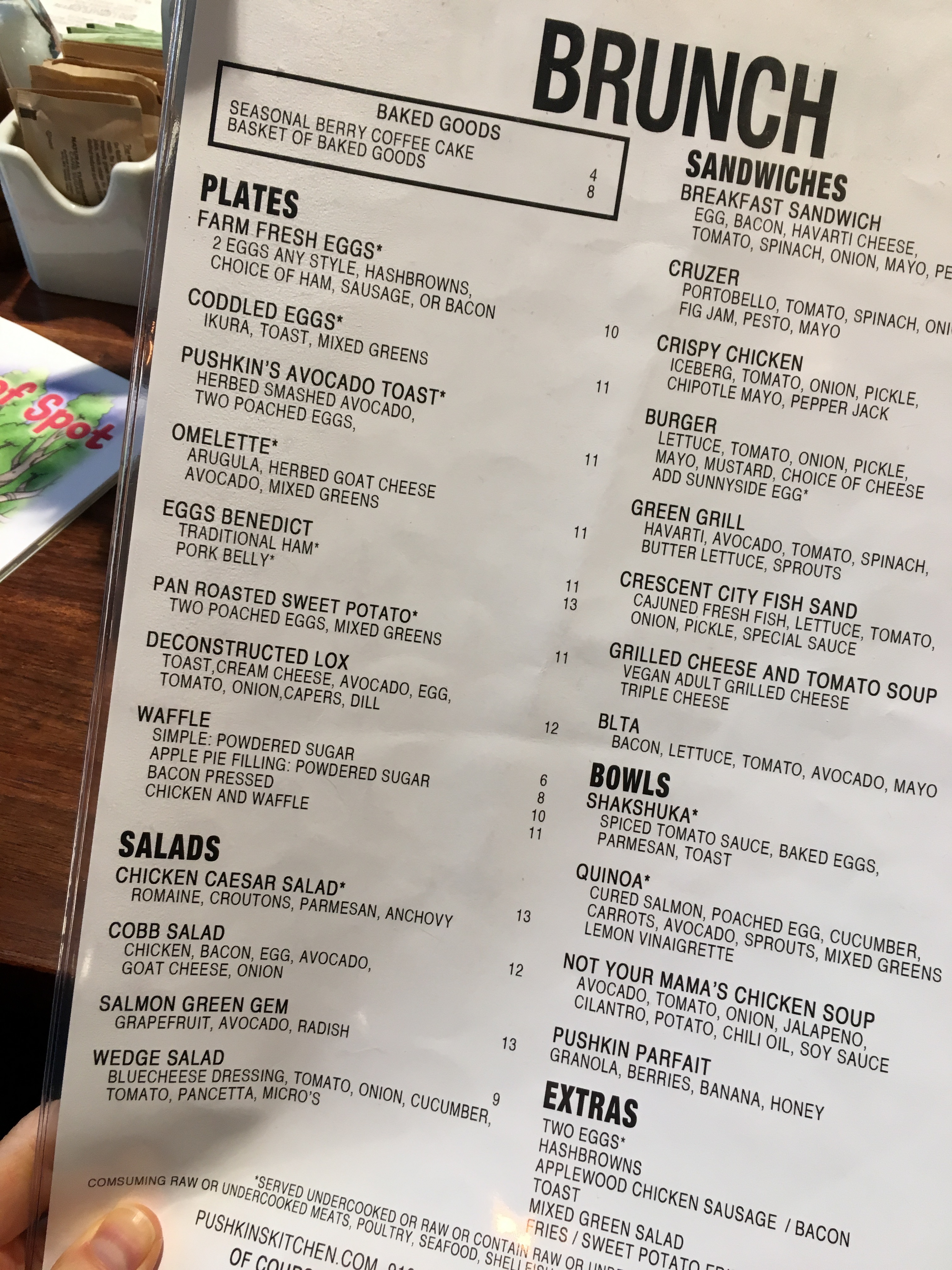 New things on the Pushkin's Restaurant menu!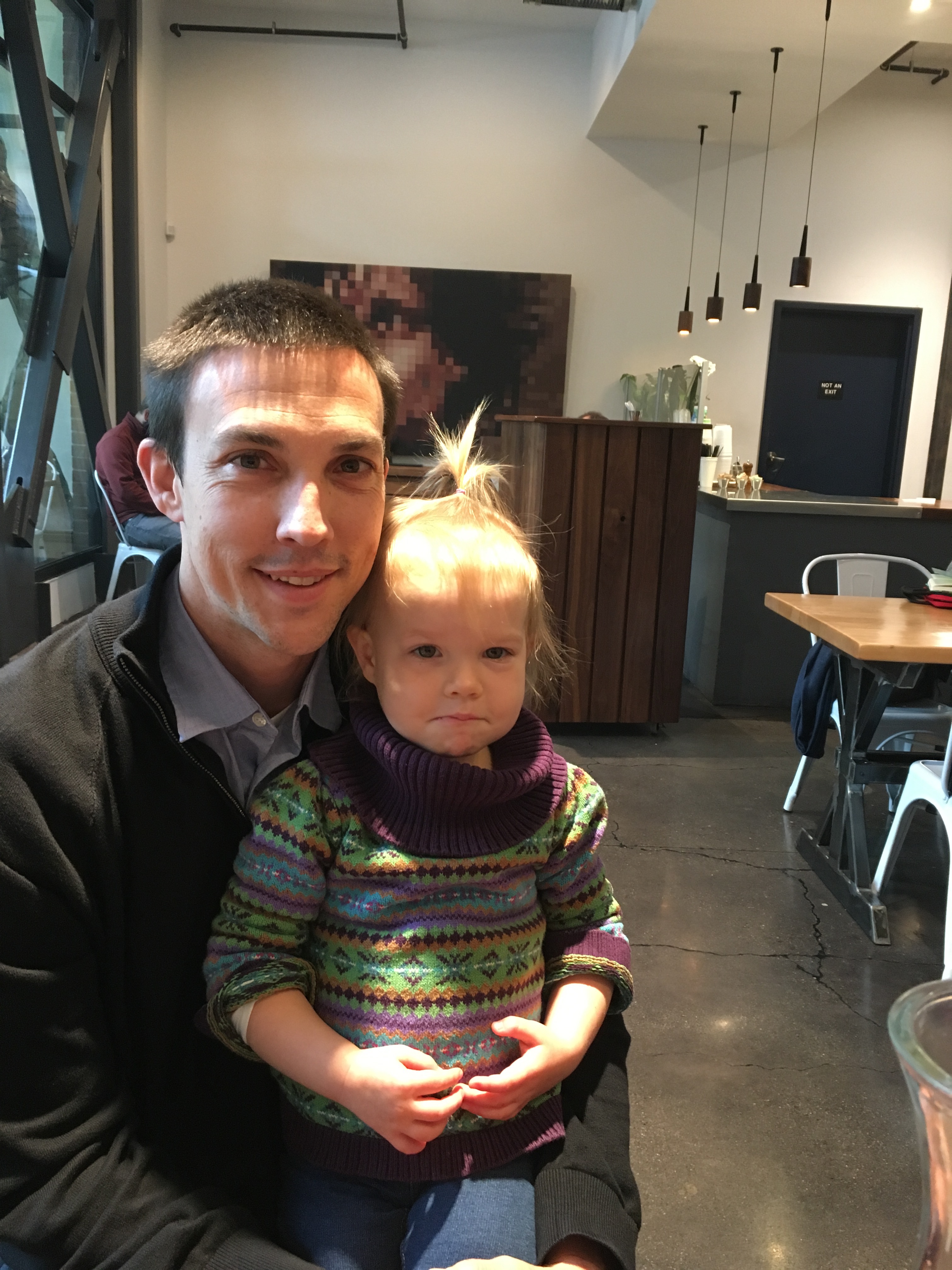 Now that P is able to eat out, it's fun to spend weekends with all of us together dining at restaurants.  Because we can!  I can't wait to explore more of Sac.  That said, it's really hard to go anywhere else besides Pushkin's because it's SUCH GOOD FOOD.  And kid friendly.  And reasonably priced.  And gluten free.  And dairy free.  Like, how could we not go here all the time?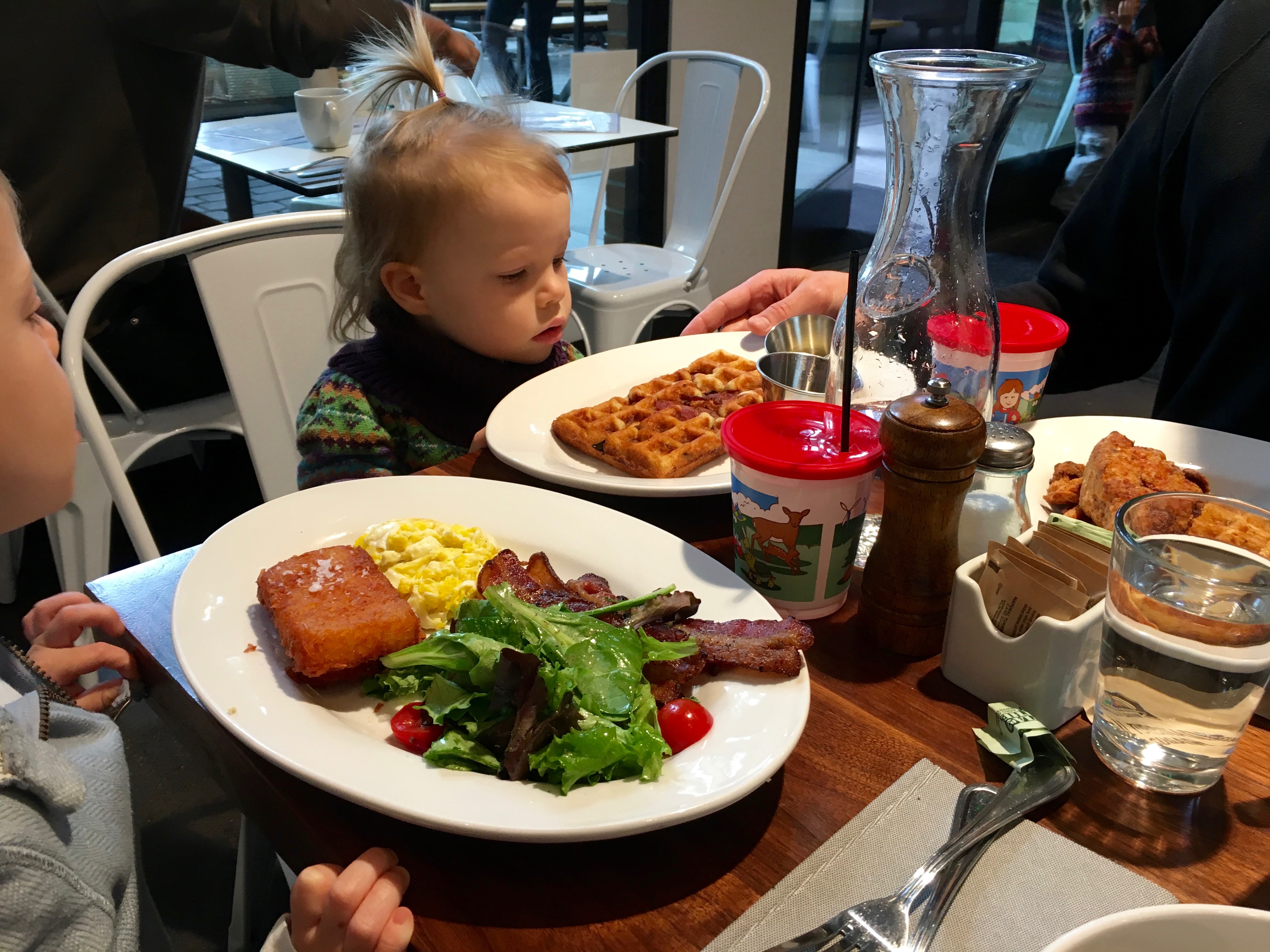 We way over-ordered but I do that on purpose because I like taking leftovers home because then I have yummy eats for later breakfasts.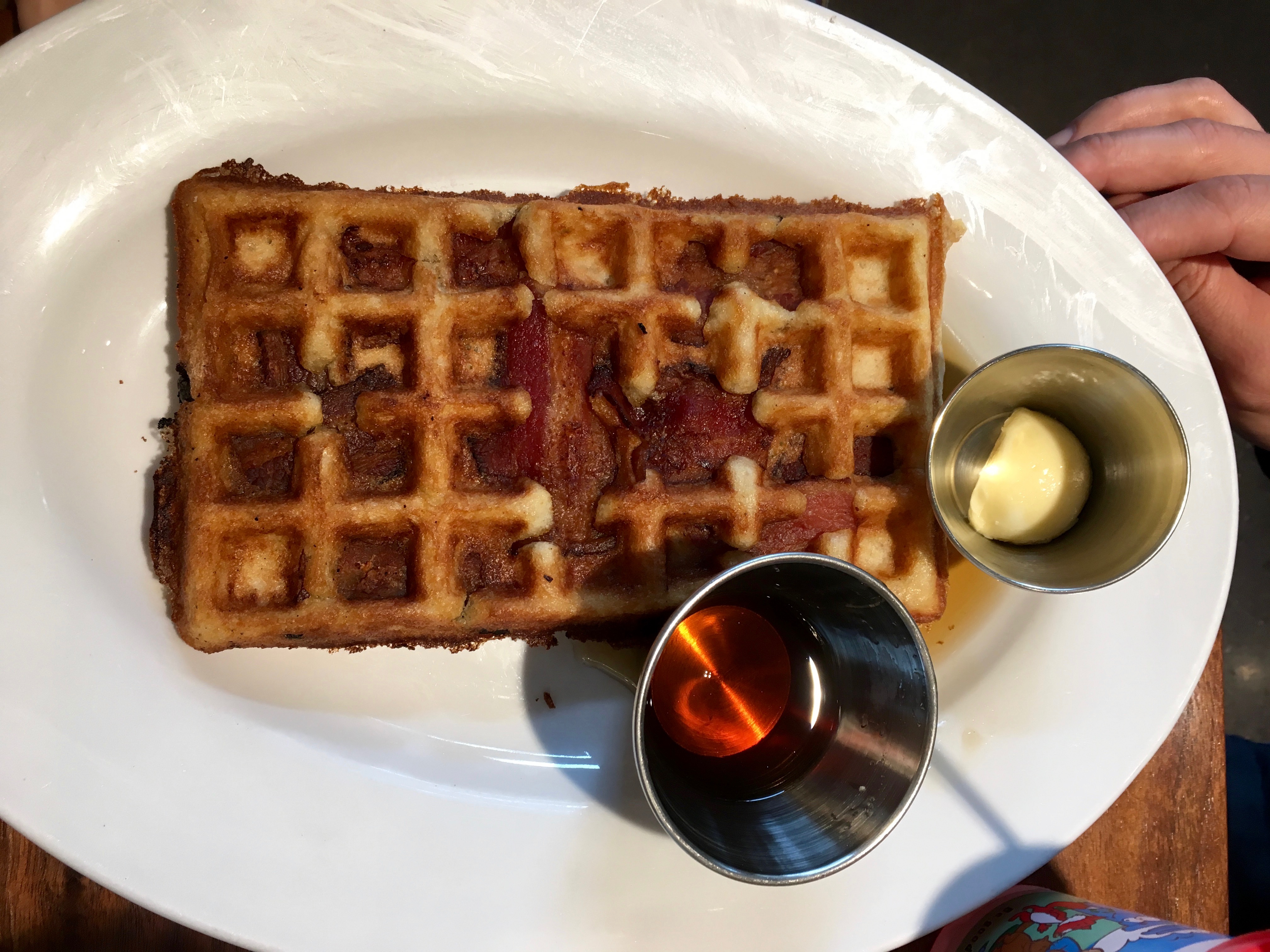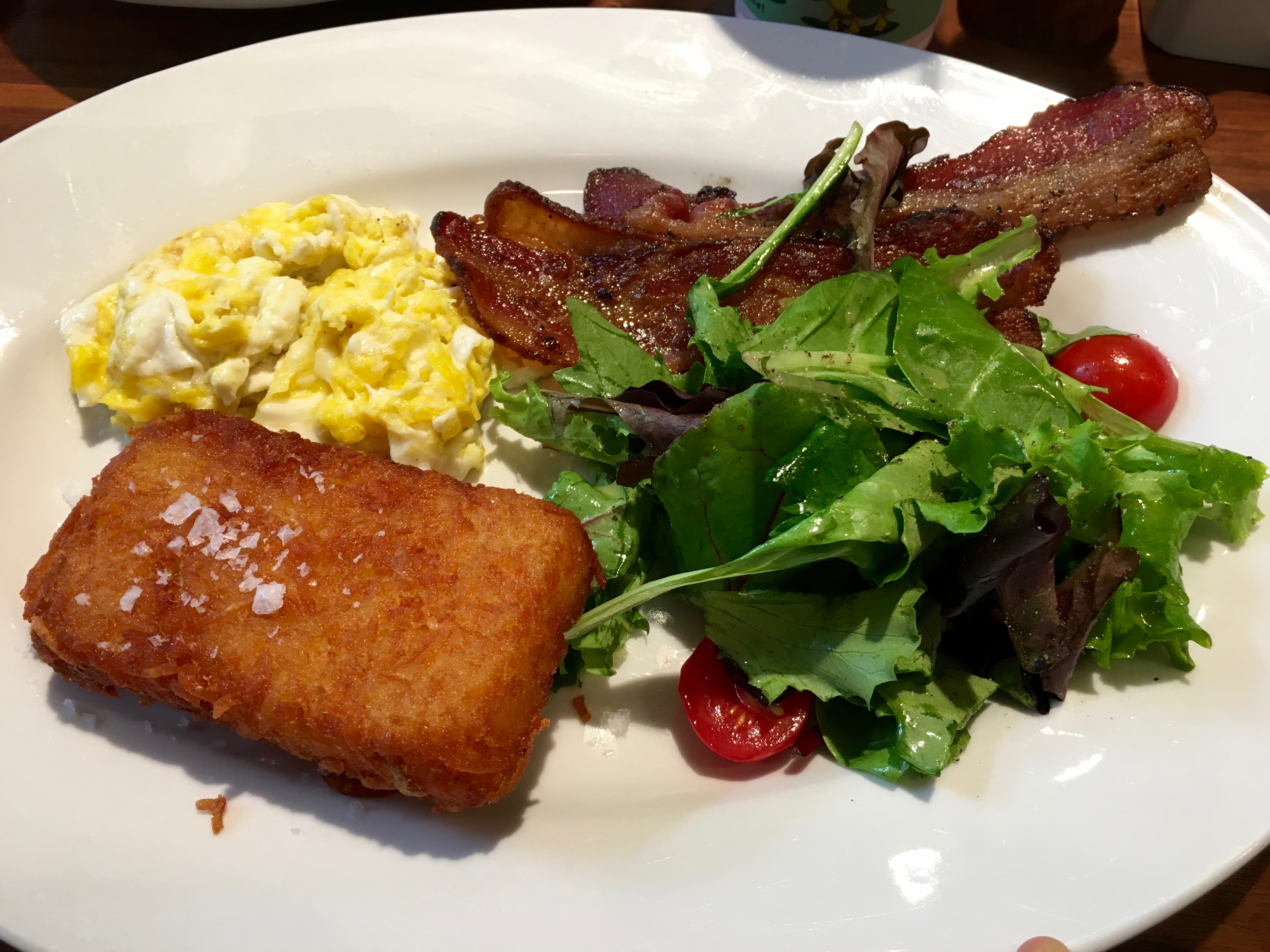 I got the kids the bacon pressed waffles (L) and the two egg plate with hashbrowns and bacon (R) to share.  I was planning on swooping on some of their food, but then my vegan parfait arrived.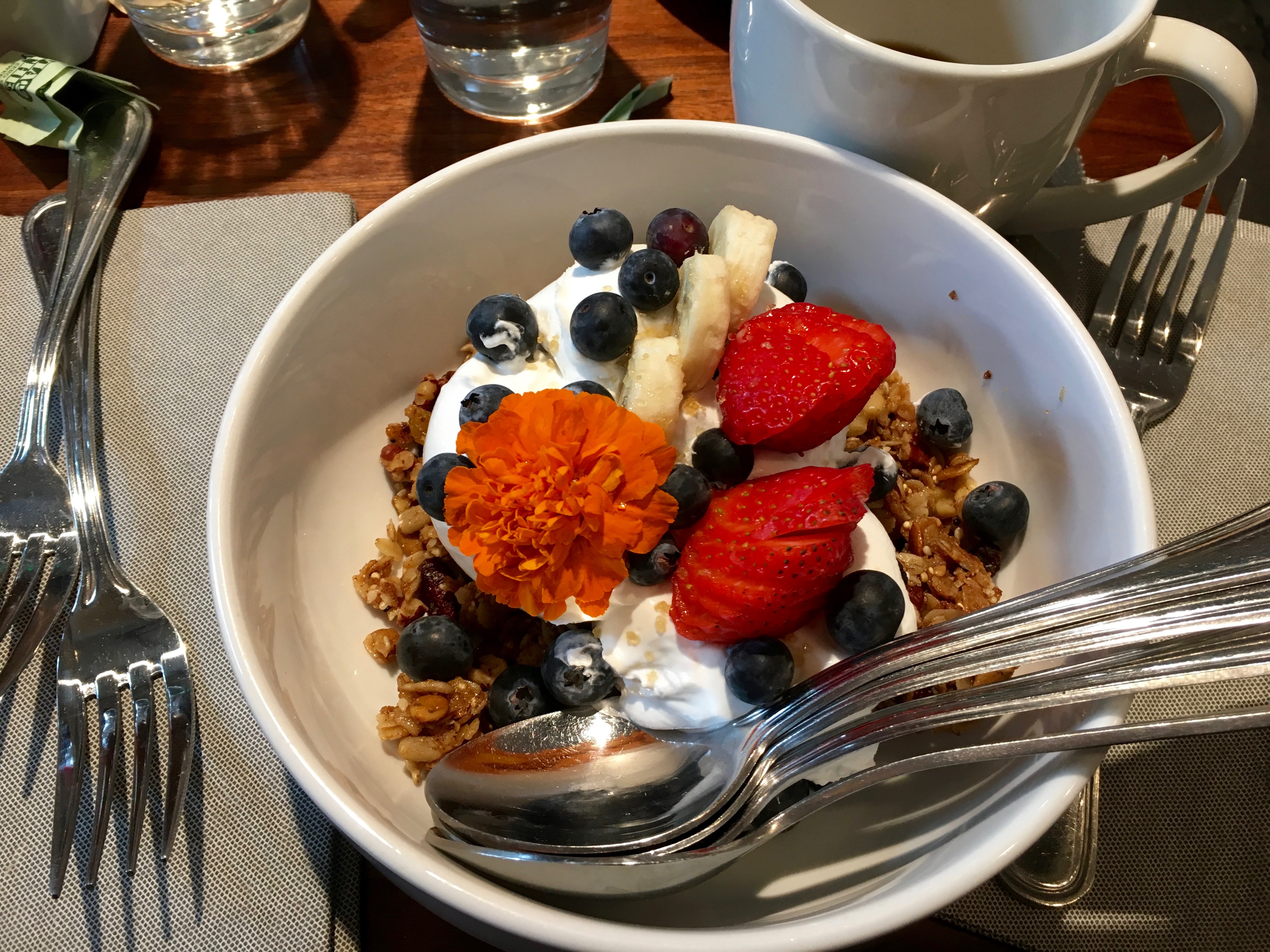 GUYS.  I will never order anything else again.  I know it's hard to fathom – a parfait shouldn't be as life changing as something else more exotic like chicken and waffles, but it was literally the best breakfast food I've eaten in I can't even tell you how long.  Words will not do it justice.  Because I got the vegan parfait, it uses coconut yogurt and brown sugar instead of honey.  The yogurt was THE thickest and richest and creamiest, without being at all sweet yet still not tangy.  Gahhhh.  So good.  I wish you all could try it.
The granola was awesome too, packed with nuts and seeds and quinoa and highly clustered 🙂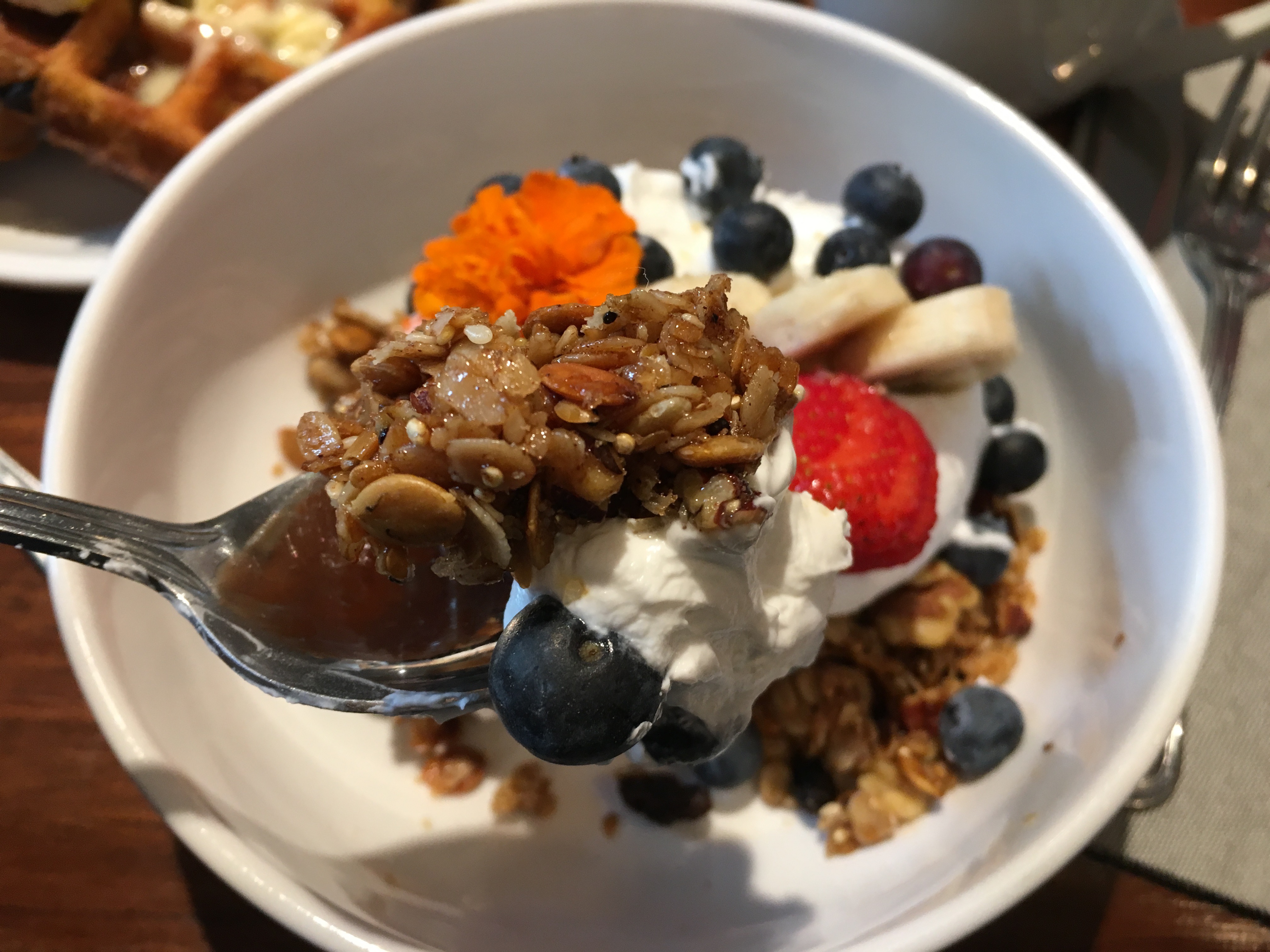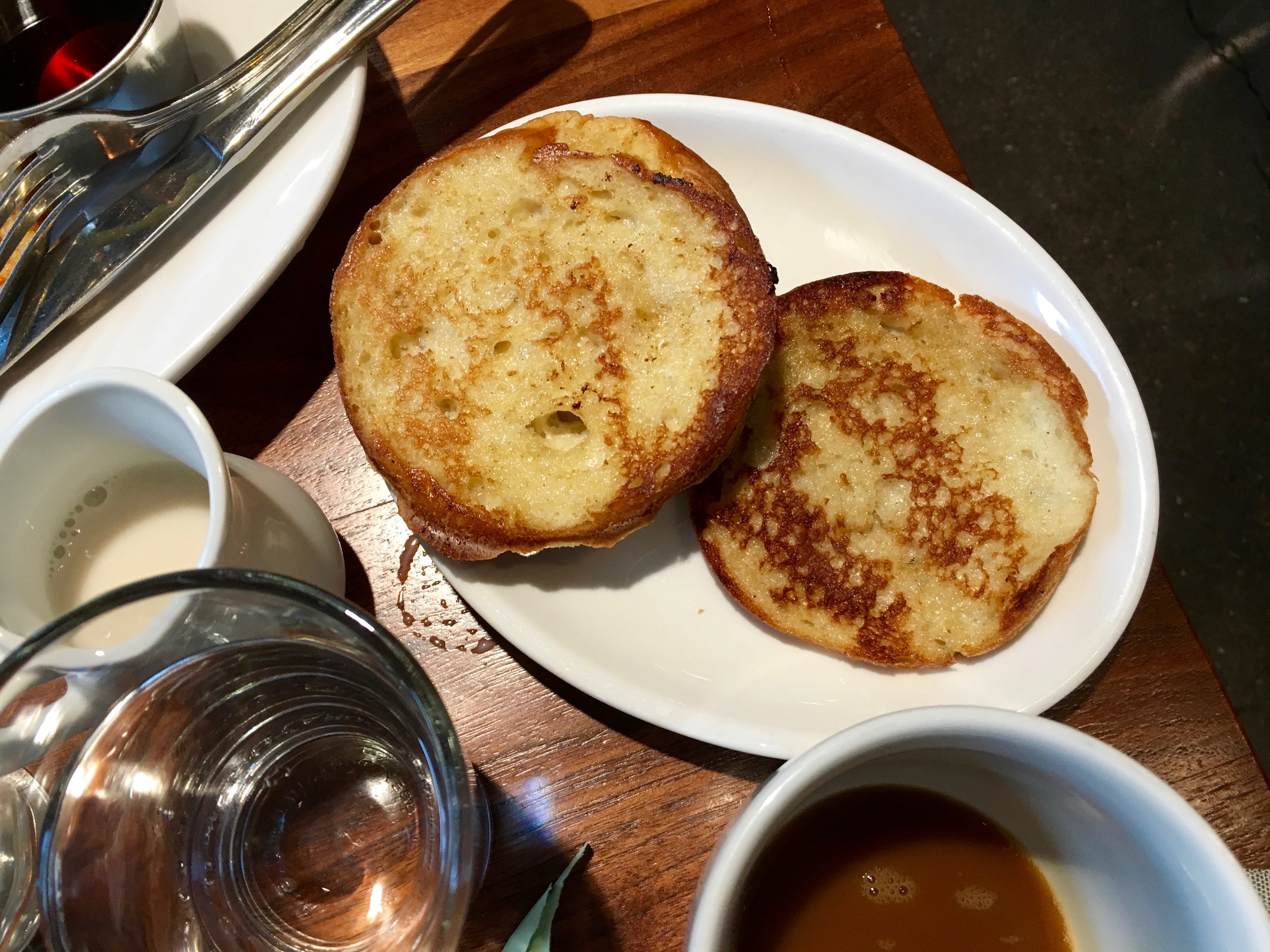 I also got a roll on the side because I was having issues when I was ordering and was worried I wasn't getting enough carbs.  I ended up polishing off the parfait and saving everything else for later.  I couldn't stop eating the yogurt and granola!  Dreamy dish.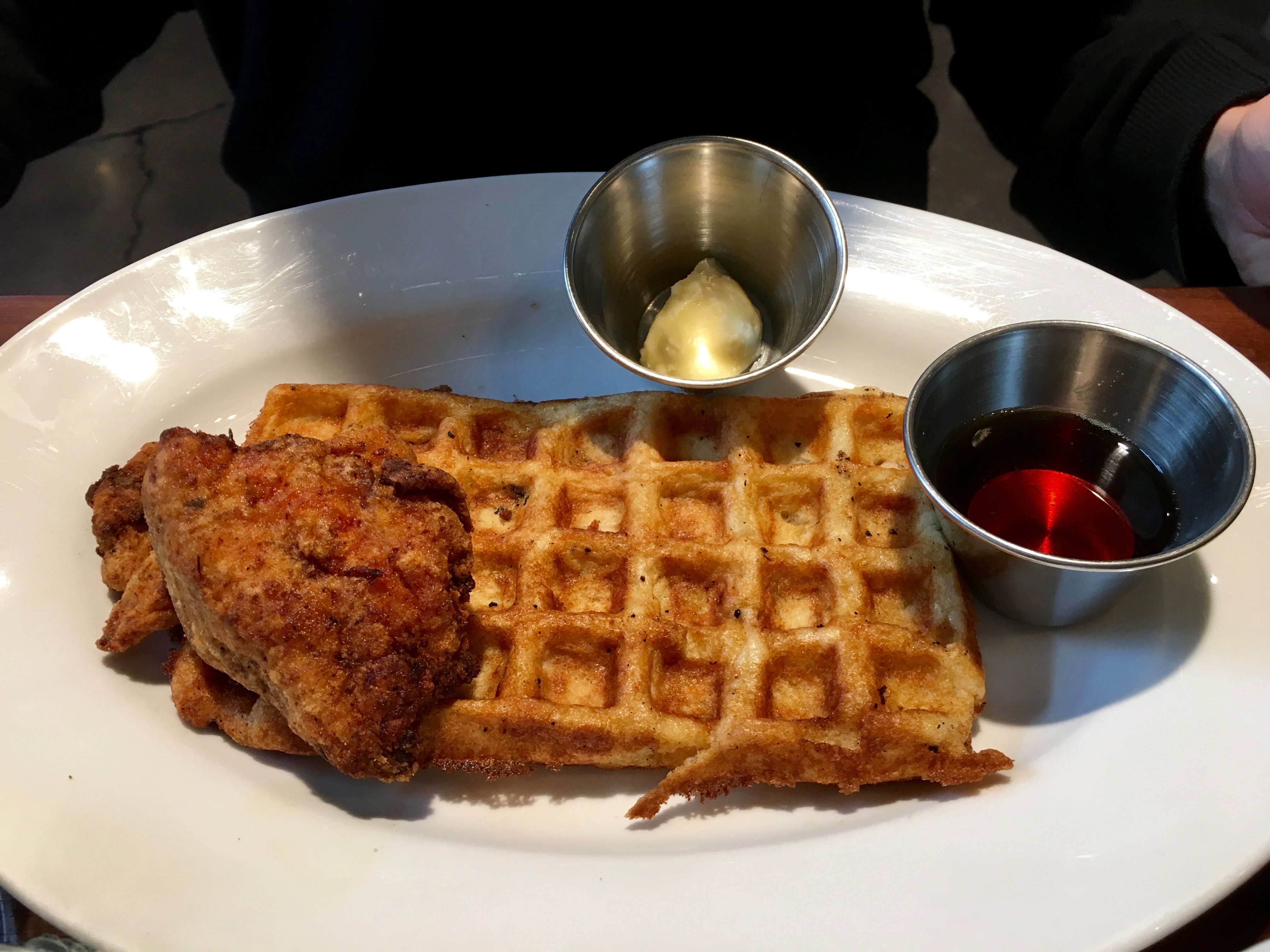 Kyle got the chicken and waffles.  Thumbs up all around.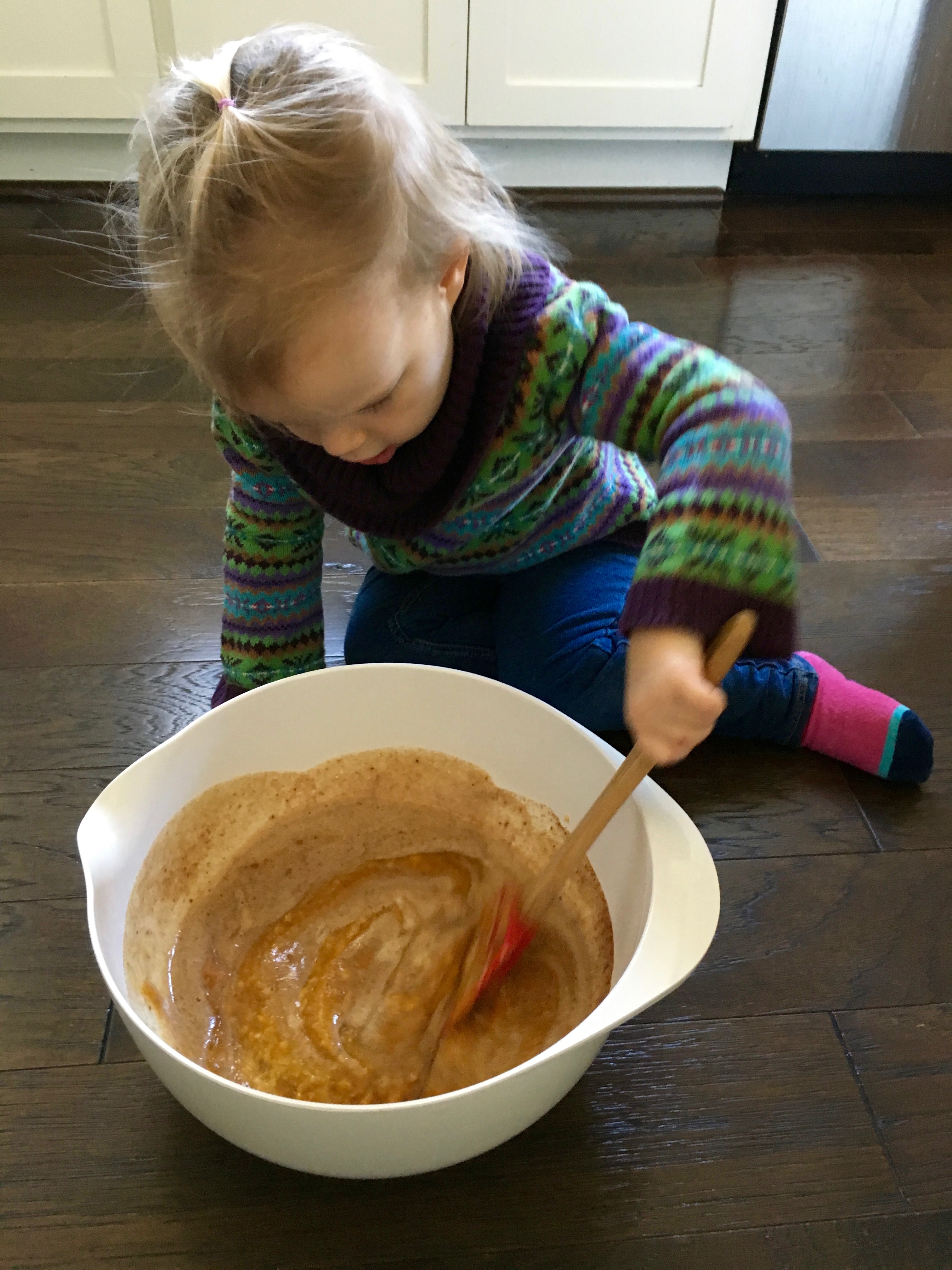 After the kids biked to the park with Kyle, they came home asking to bake, so we went for it.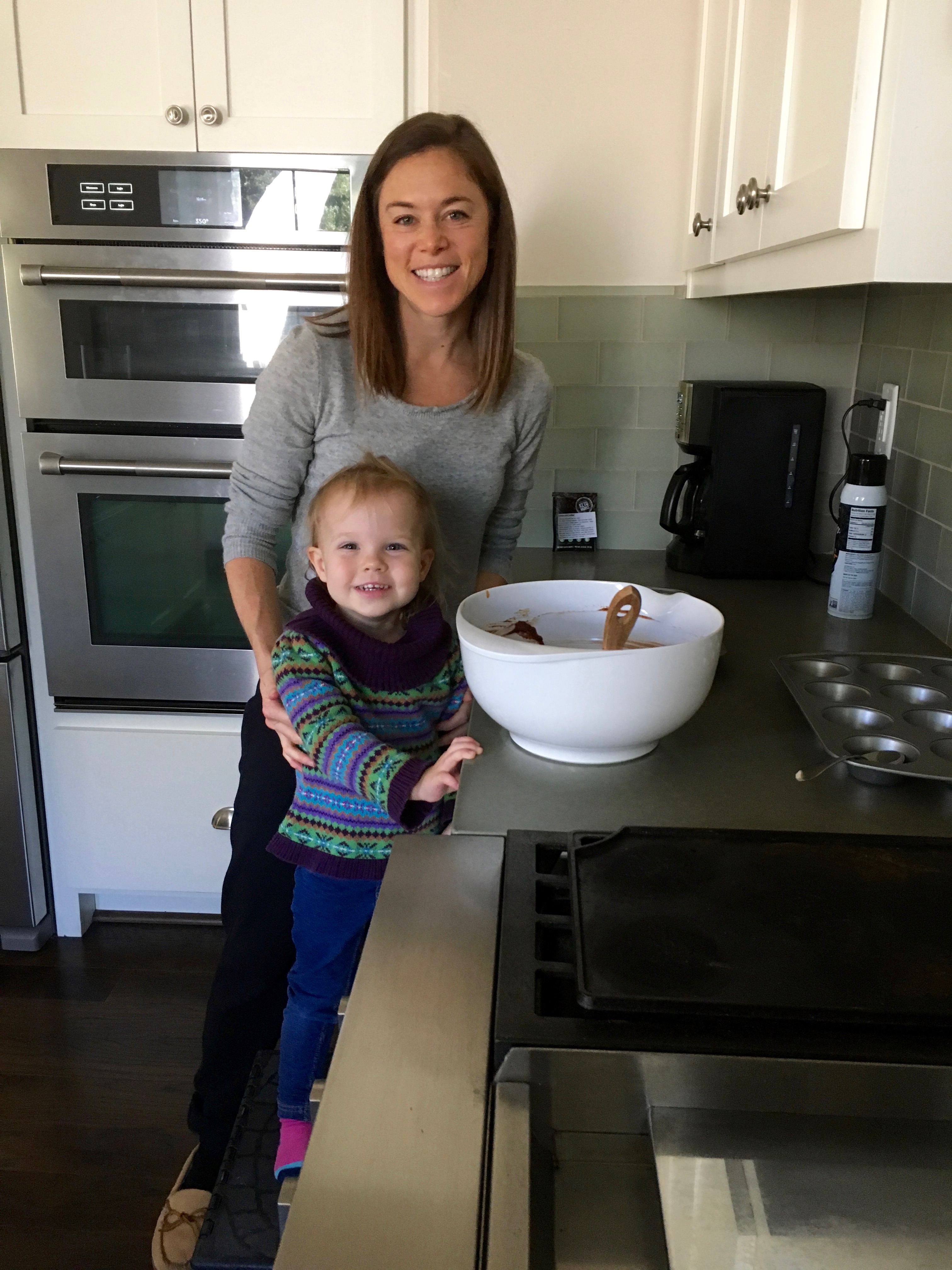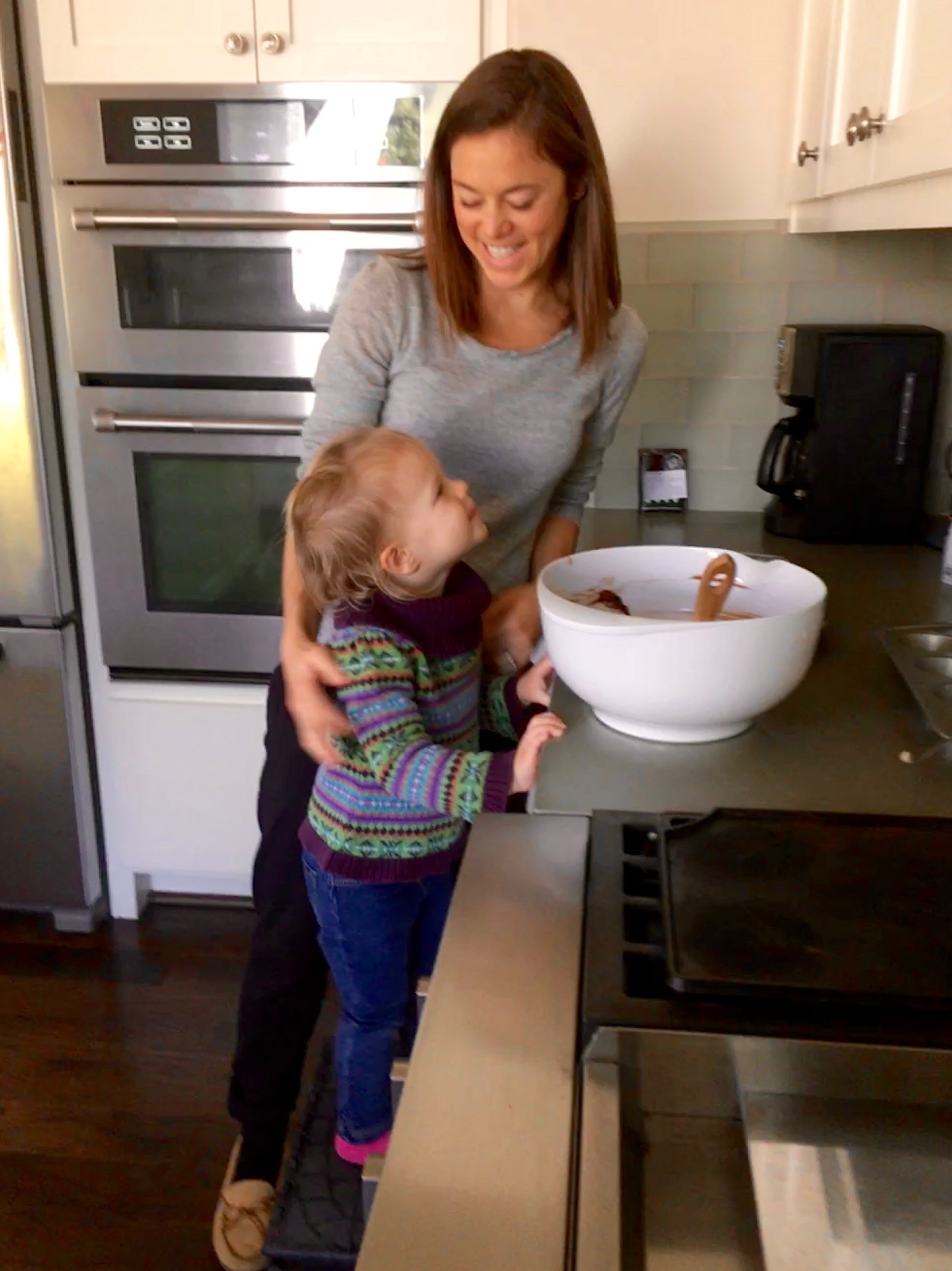 I don't care that that one of us looking at each other is blurry because of how sweet I think it is.  Man do I love her.
These "cupcakes" had pumpkin, chickpeas, dates, chia seeds, coconut flour and almond flour.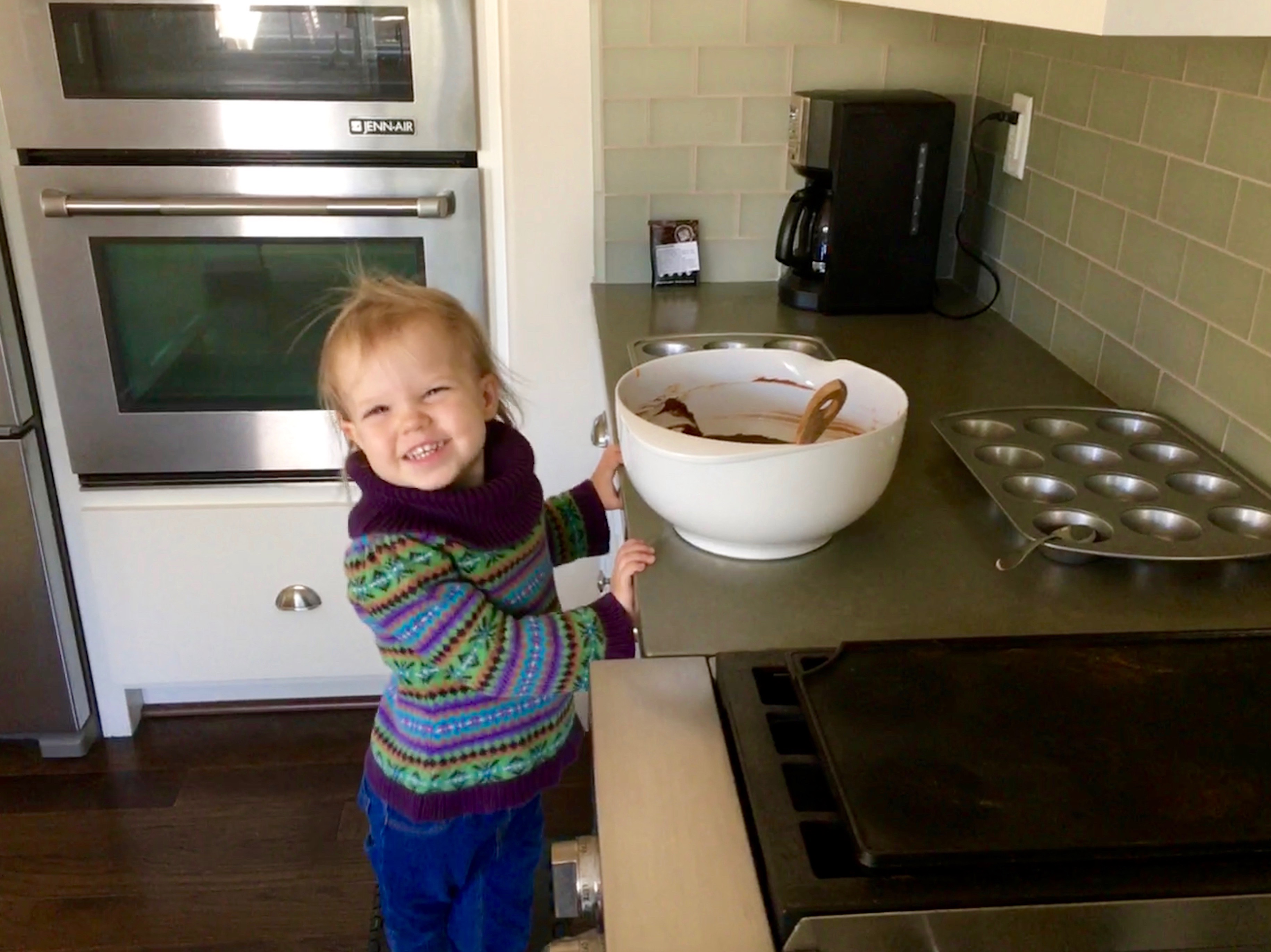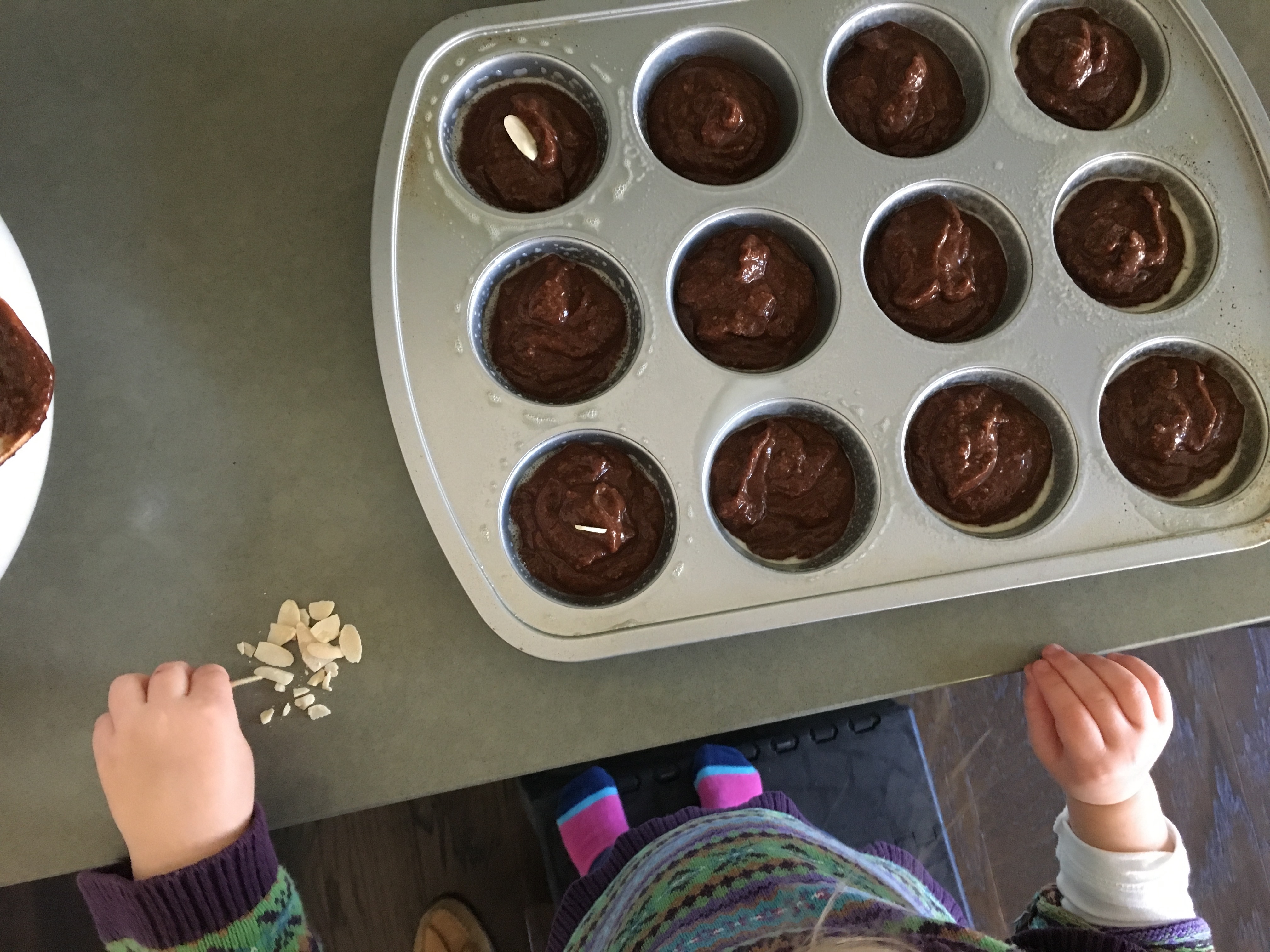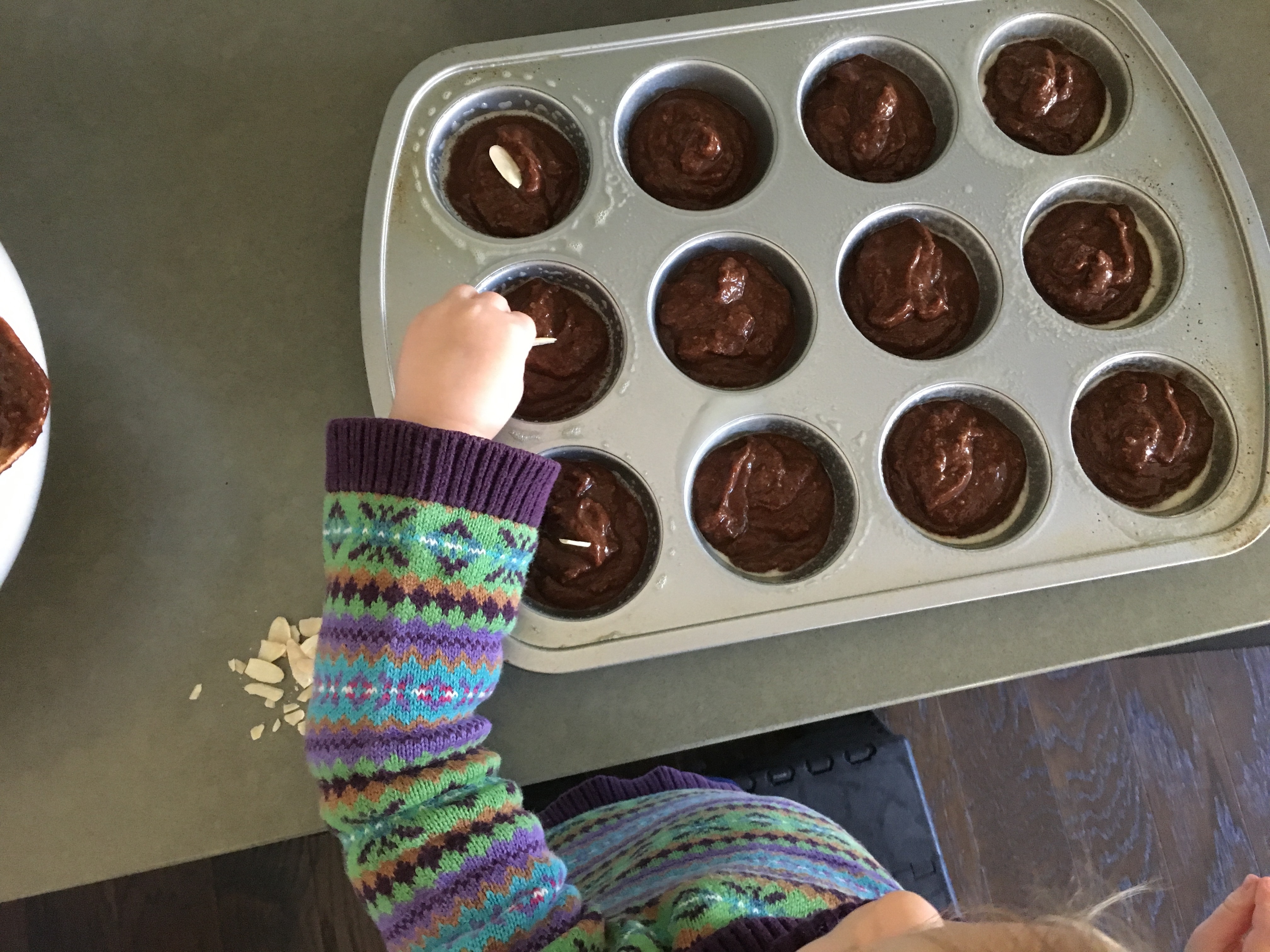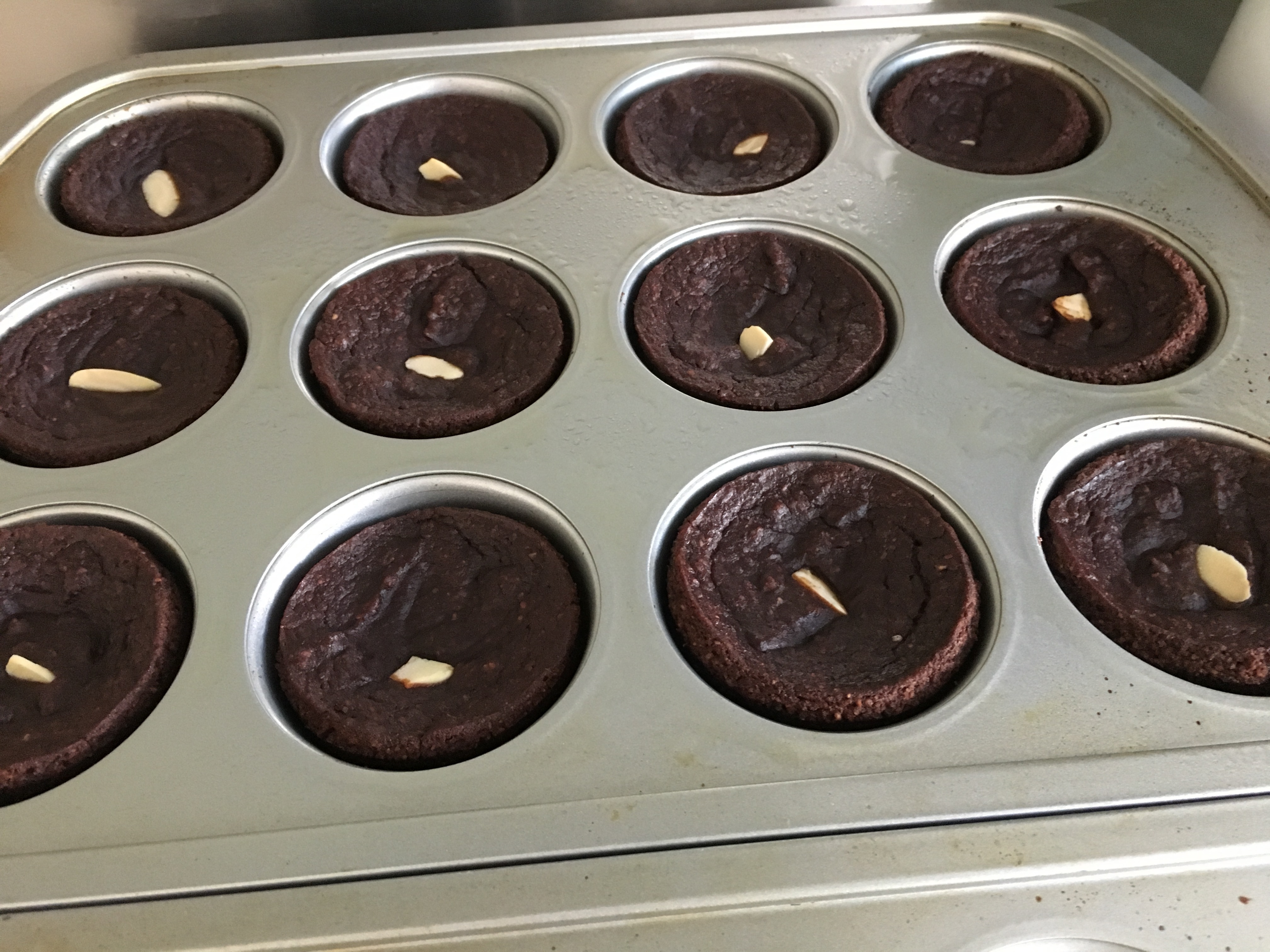 We winged it as far as recipes go and they turned out okay.  I kept them vegan by using the aquafaba from the chickpeas instead of eggs and they are pretty mushy and crumbly, but they seemed to do just fine when eating them.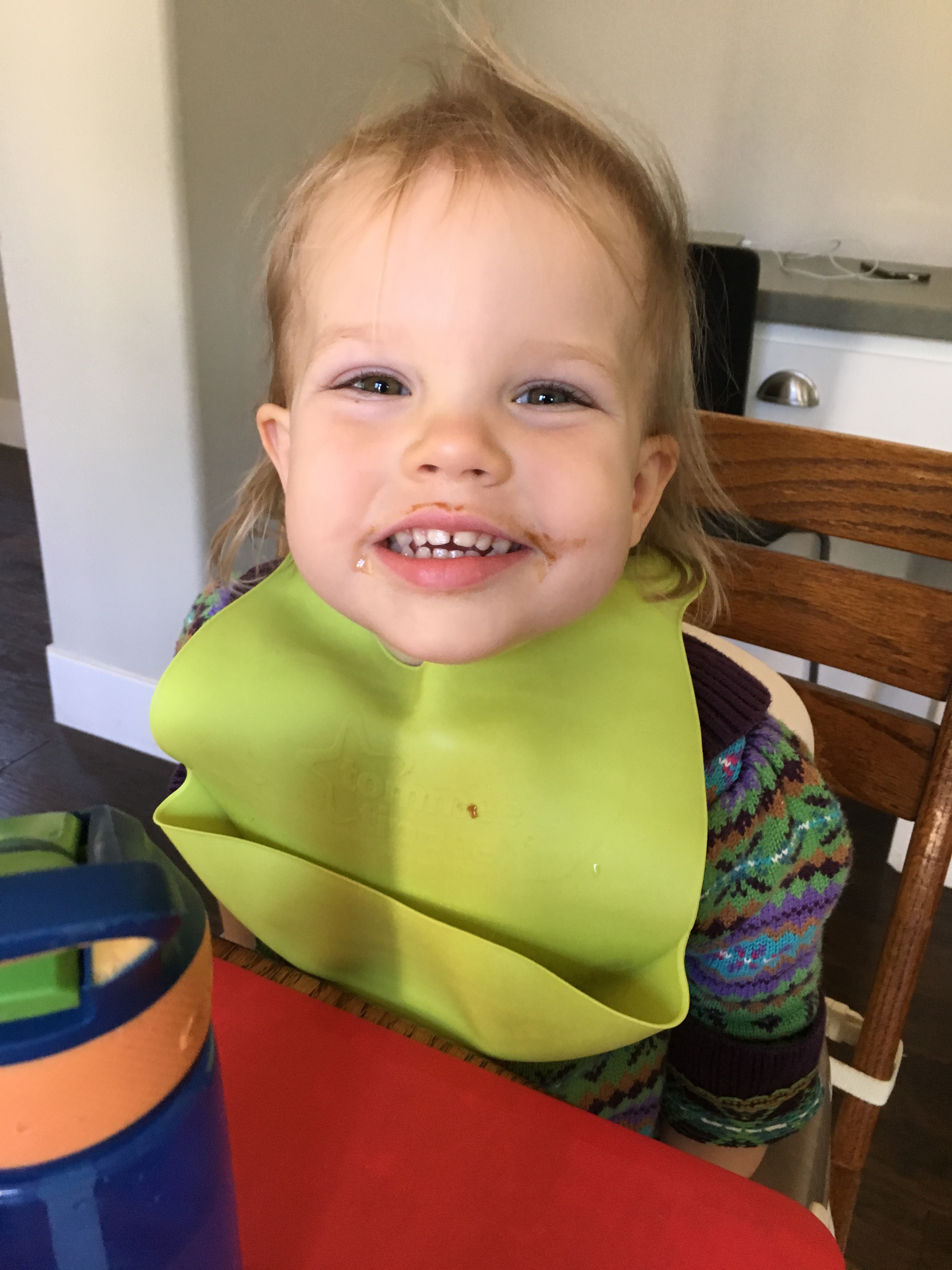 I treated myself to a prepared salad from Nugget for lunch.  That was store number 1.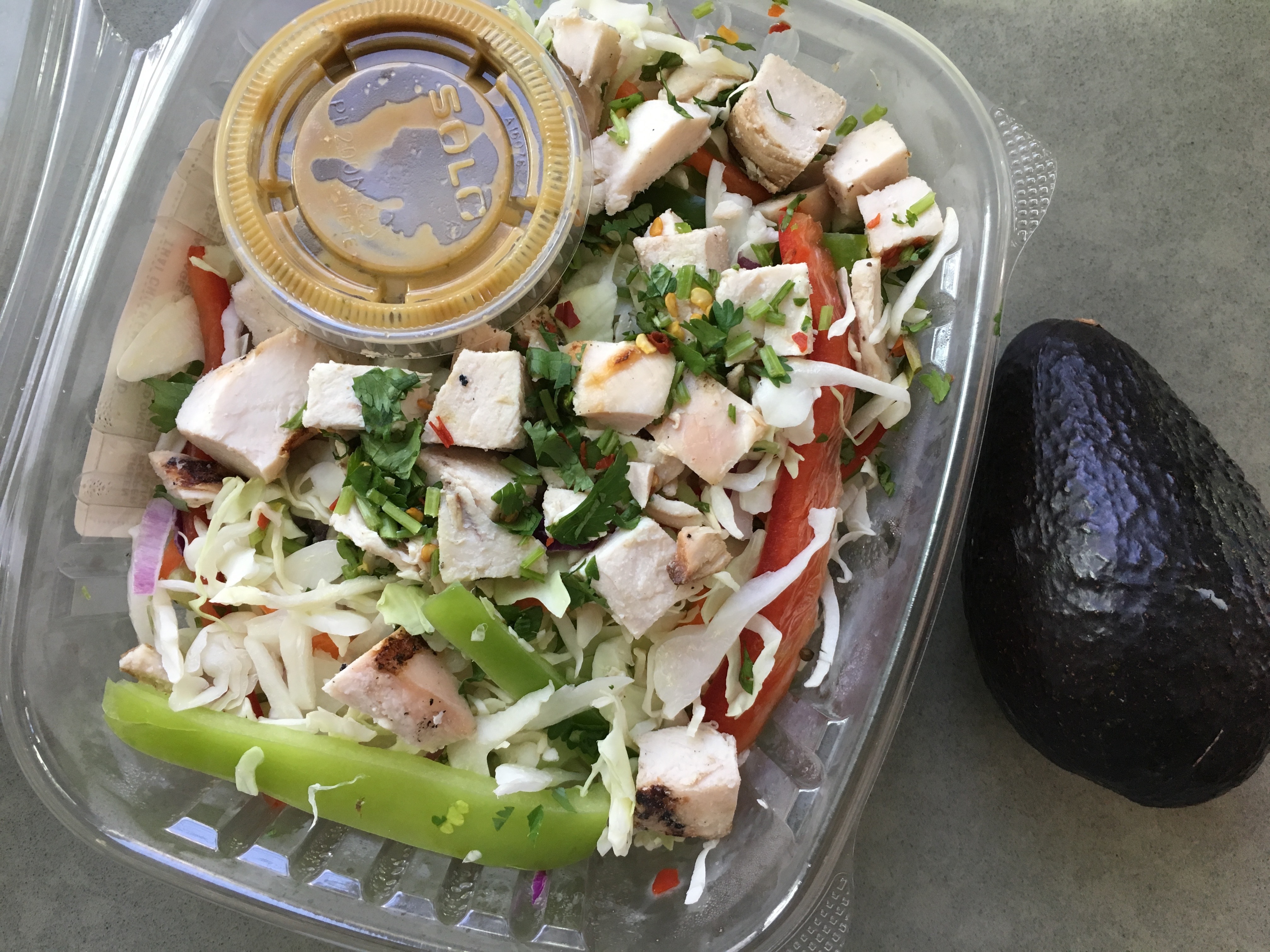 I remembered liking this salad when my sister got it for me over the summer when she helped out while V had a broken leg.  I also remembered the salad dressing being amazing.  Spicy in a way that's juuuust right.  I'm a pansy with spice, and this pushed my limits just a touch more than I'd usually like, but is balanced out with the cool veggies.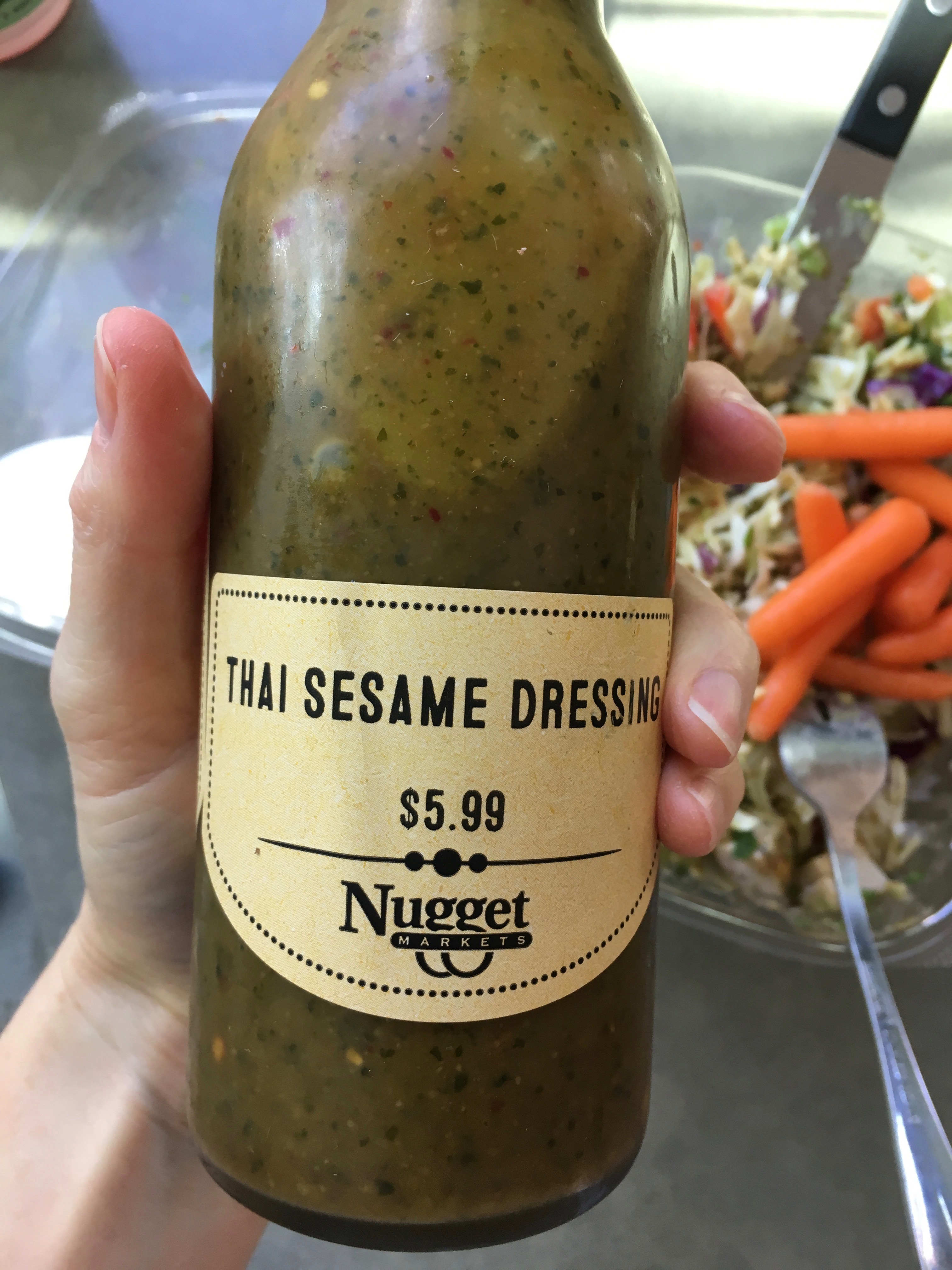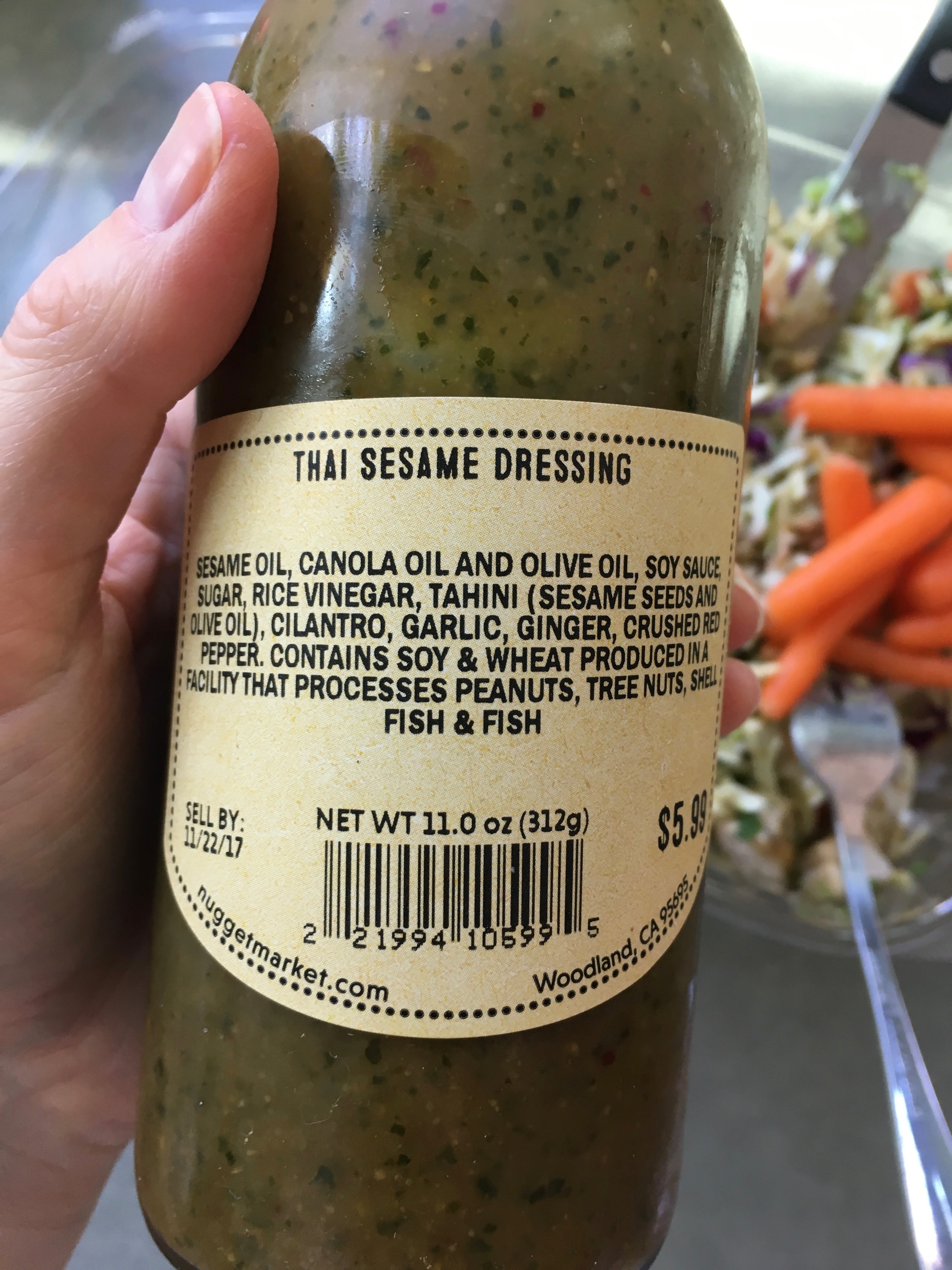 It turns out they sell their dressings…so I bought this and added extra to my salad, along with half an avo, and carrots.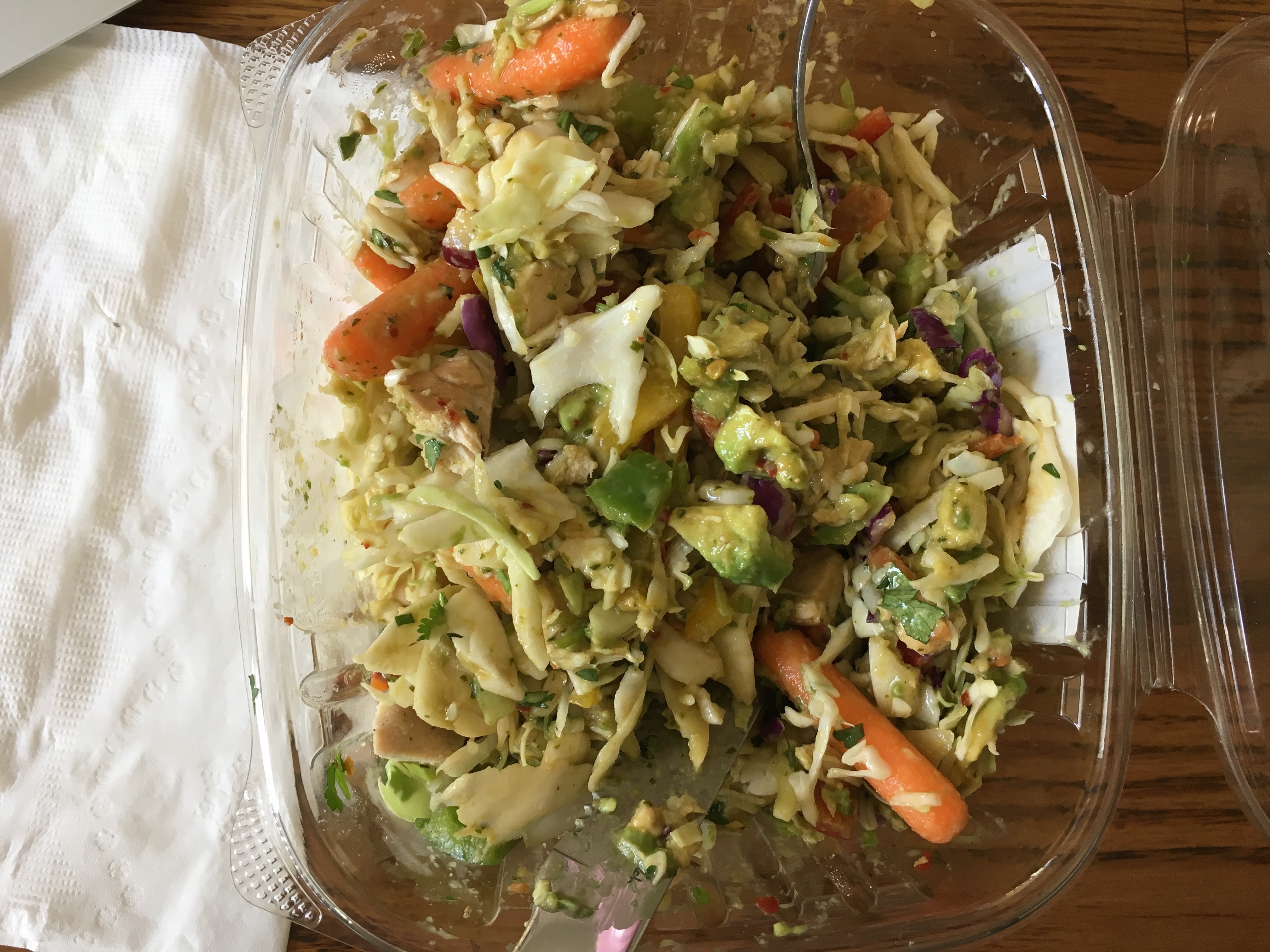 Mmmmm…
Sadly I finished off the rest of the baby carrots, so I had to close out my meal with pickled ones instead.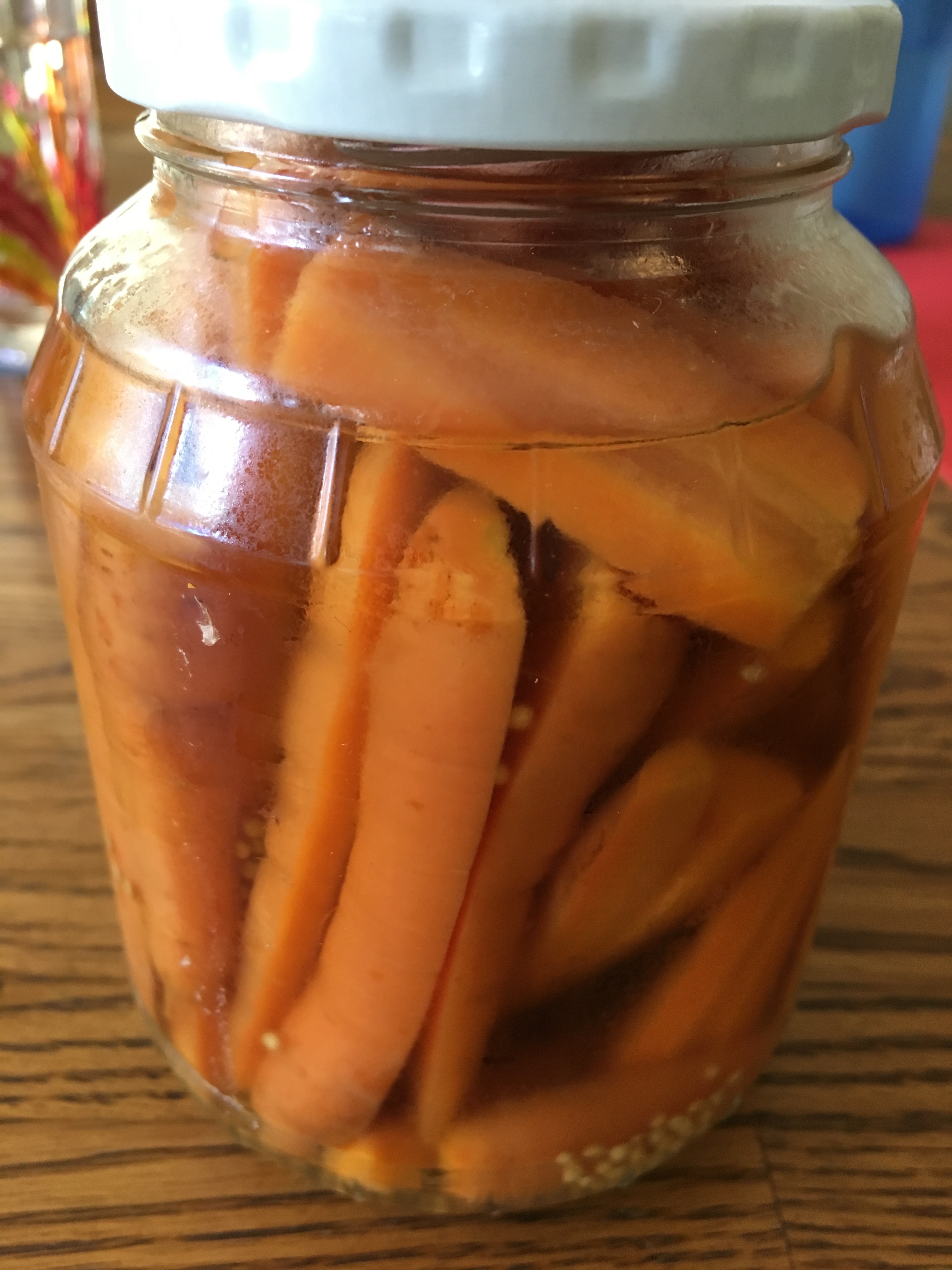 It did the trick, but I definitely needed to get to Costco stat because a house without baby carrots is no place I want to call home.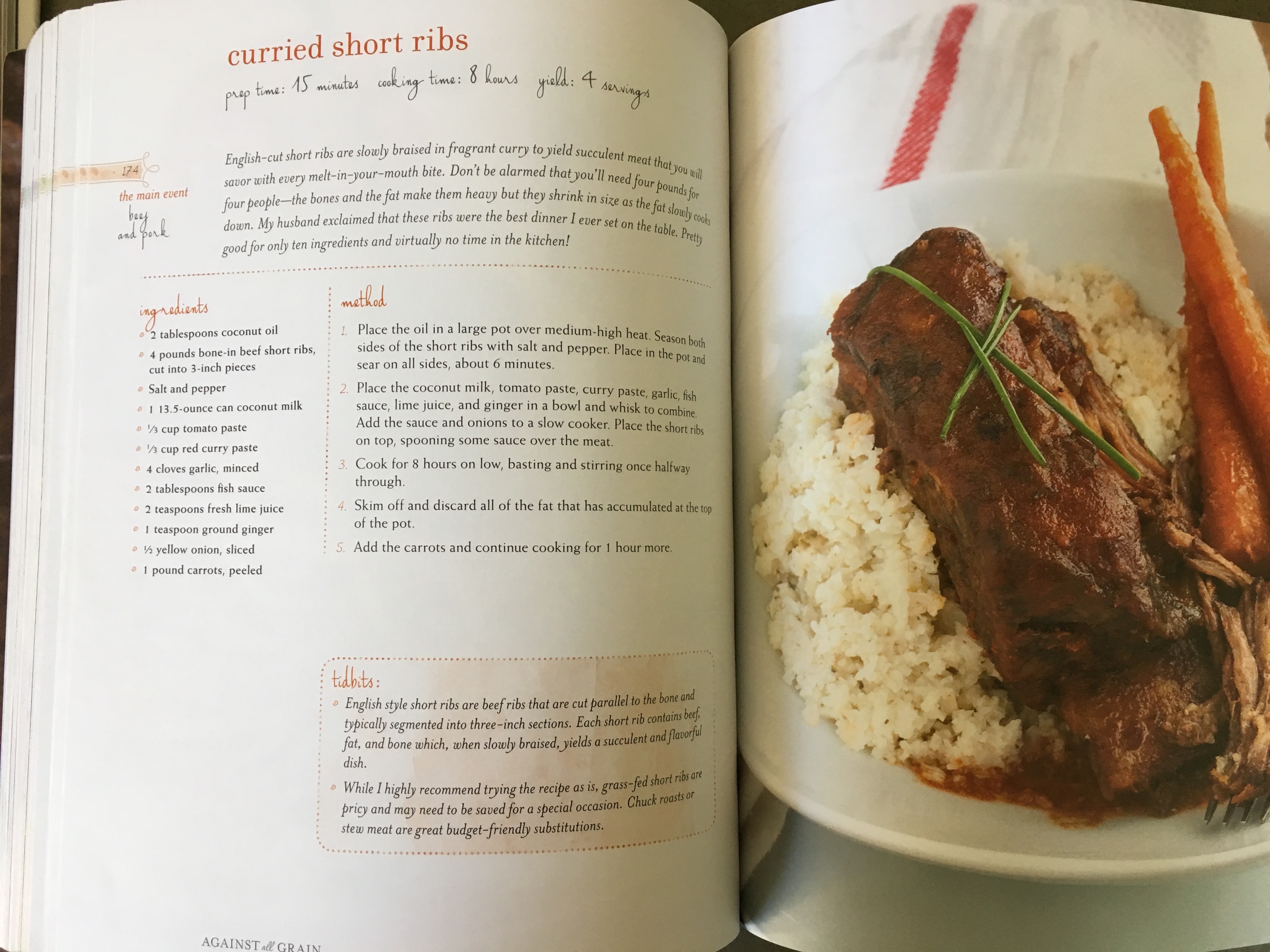 Dinner prep!  Kyle went to play golf so I took the down time of naps to make dinner, like I always do.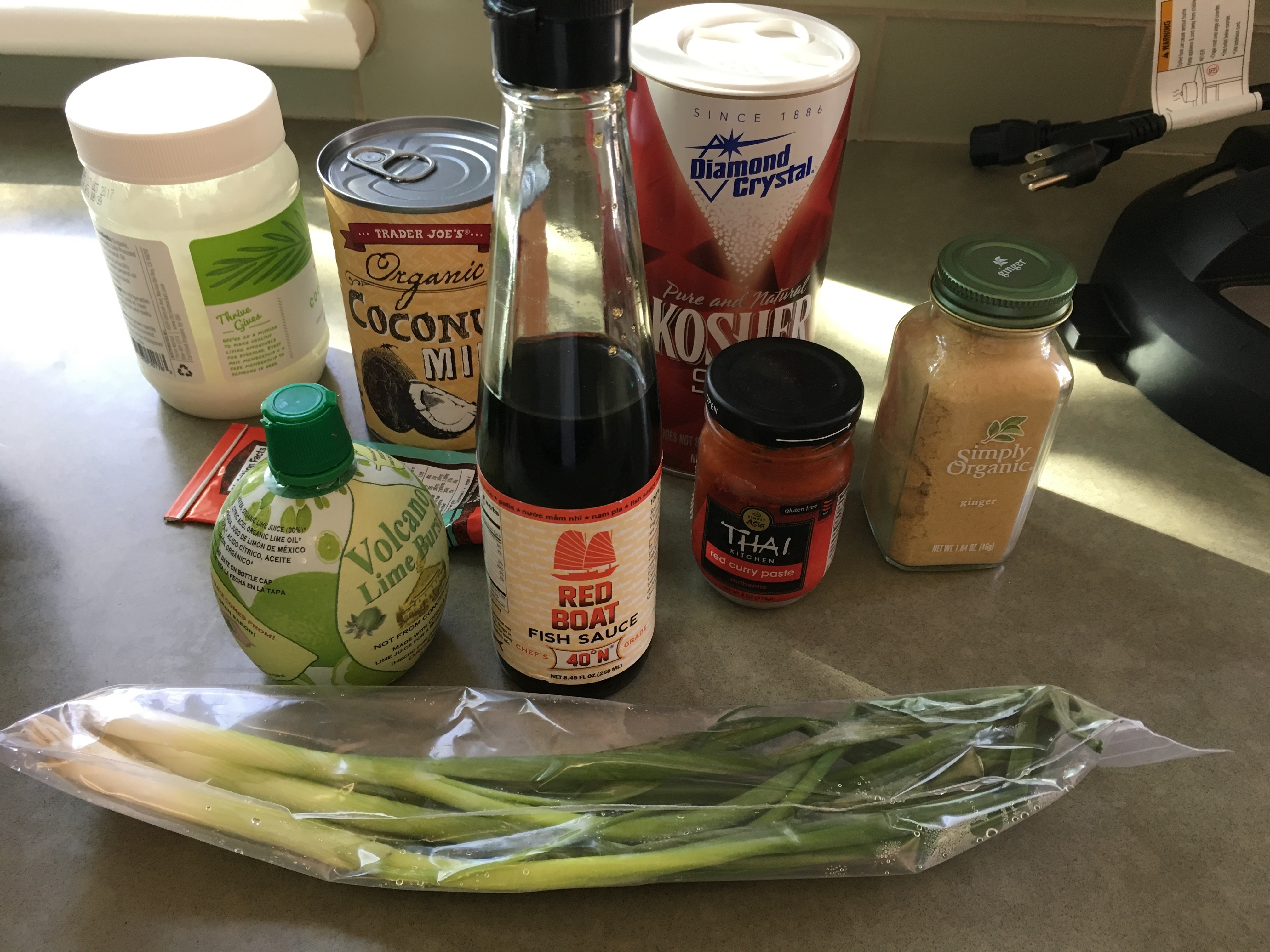 I wanted to make short ribs in the instant pot, and felt pretty confident that I could get it right because even though Danielle Walker's recipe was written for a slow cooker, I had already made short ribs in the IP and knew the timing.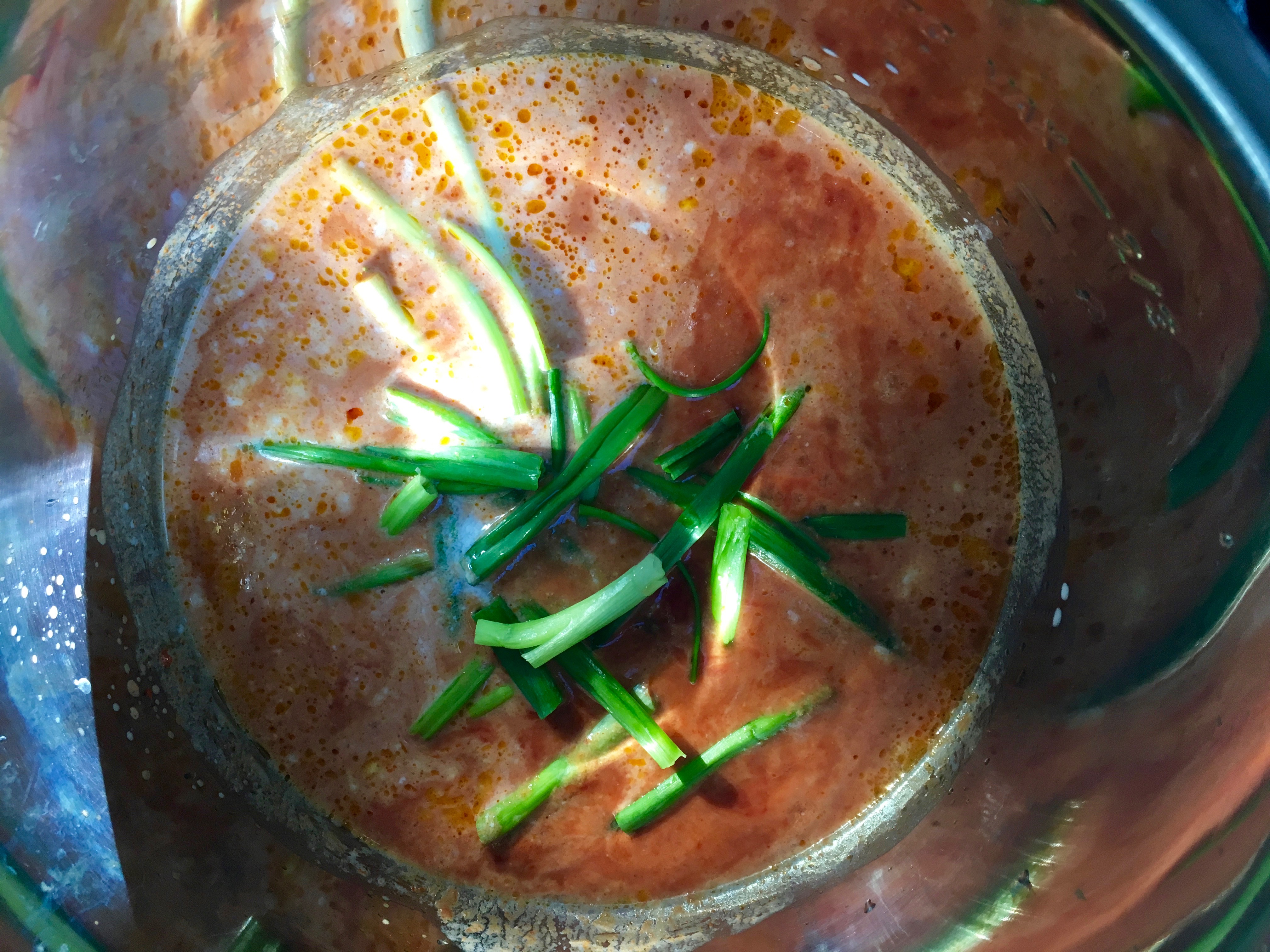 I had everything on hand except an onion, so I just subbed in green onions.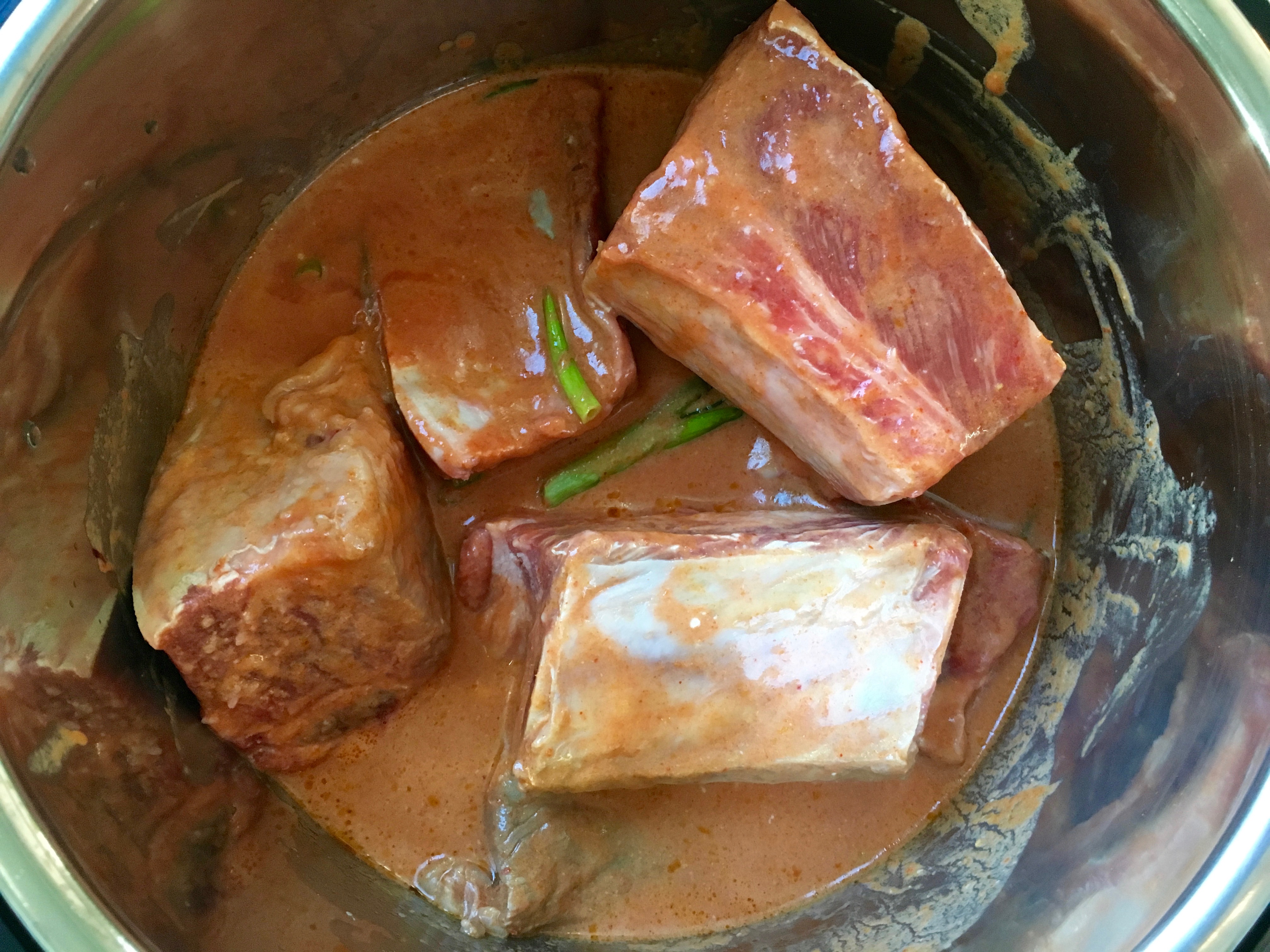 Set them to cook and didn't bother with anything else until dinnertime.  Well, aside from making rice in the rice cooker.
That afternoon we hit up Costco and TJs and by the time we got home it was dark and we were pooped and ready for food!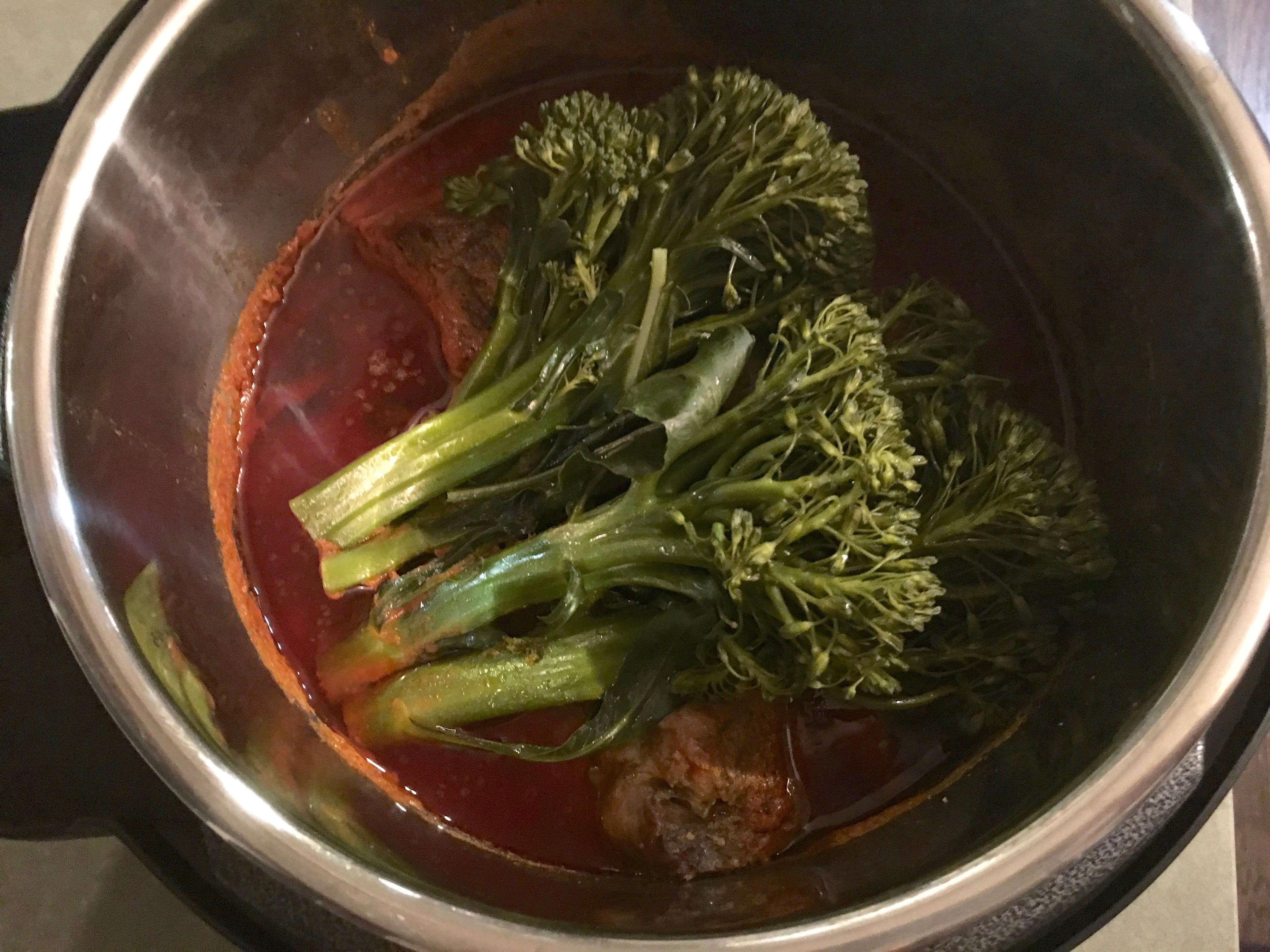 I needed to make a veg, still, so I just threw broccoli into the IP for 3 minutes.  Done!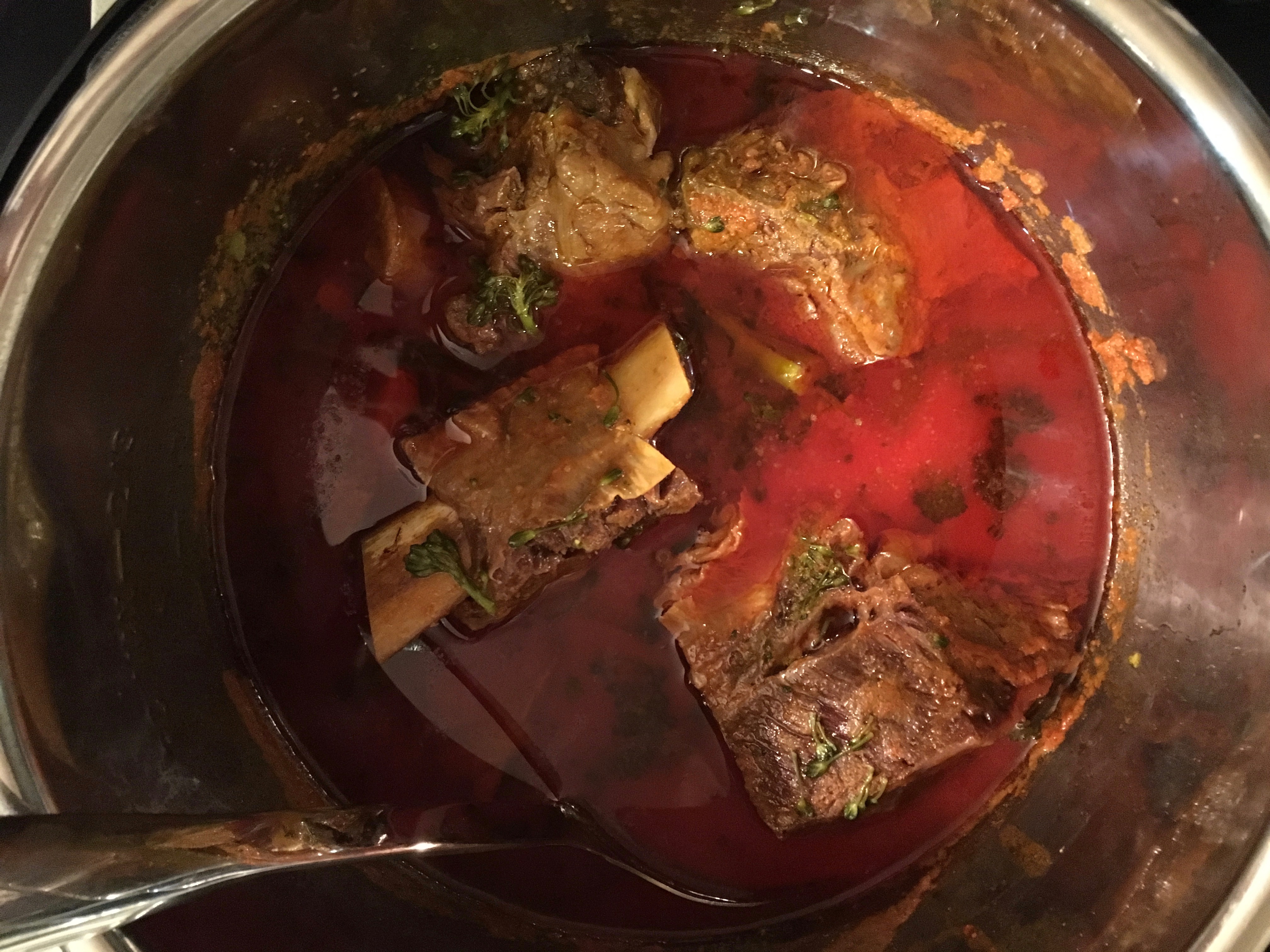 Whoaaaaa buddy.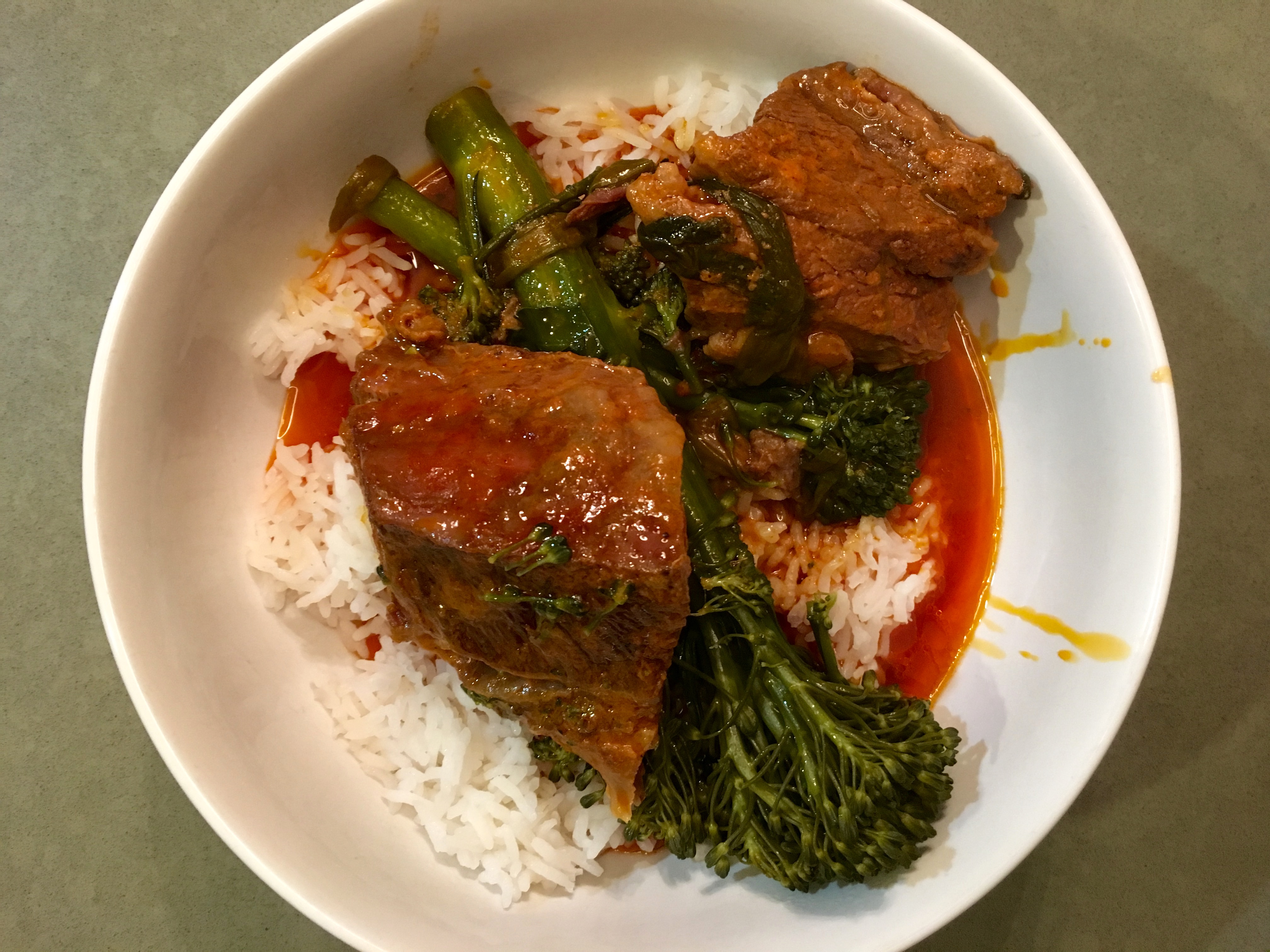 This recipe is a W.I.N.N.E.R.  The curry is an umami explosion of heaven and the tender short ribs completely fall apart with the slightest touch of the fork.  I wasn't sure how the kids would like the curry, but you better believe they ate it right up.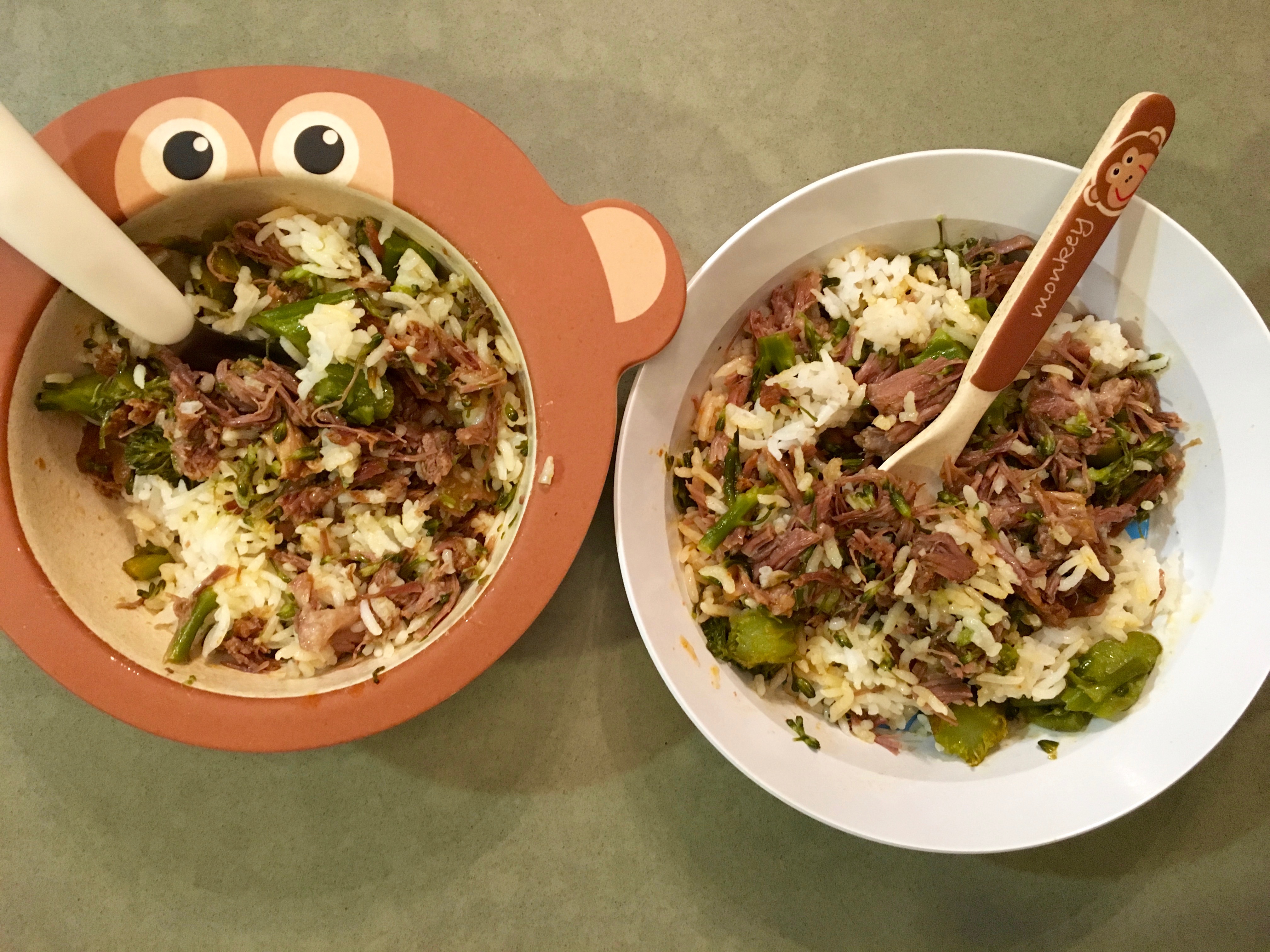 My kids are so spoiled with their meals, and they don't even know it.  Like I hardly feel comfortable spending the $$$ for short ribs on myself and they finish off their bowls are are like "more beef please?"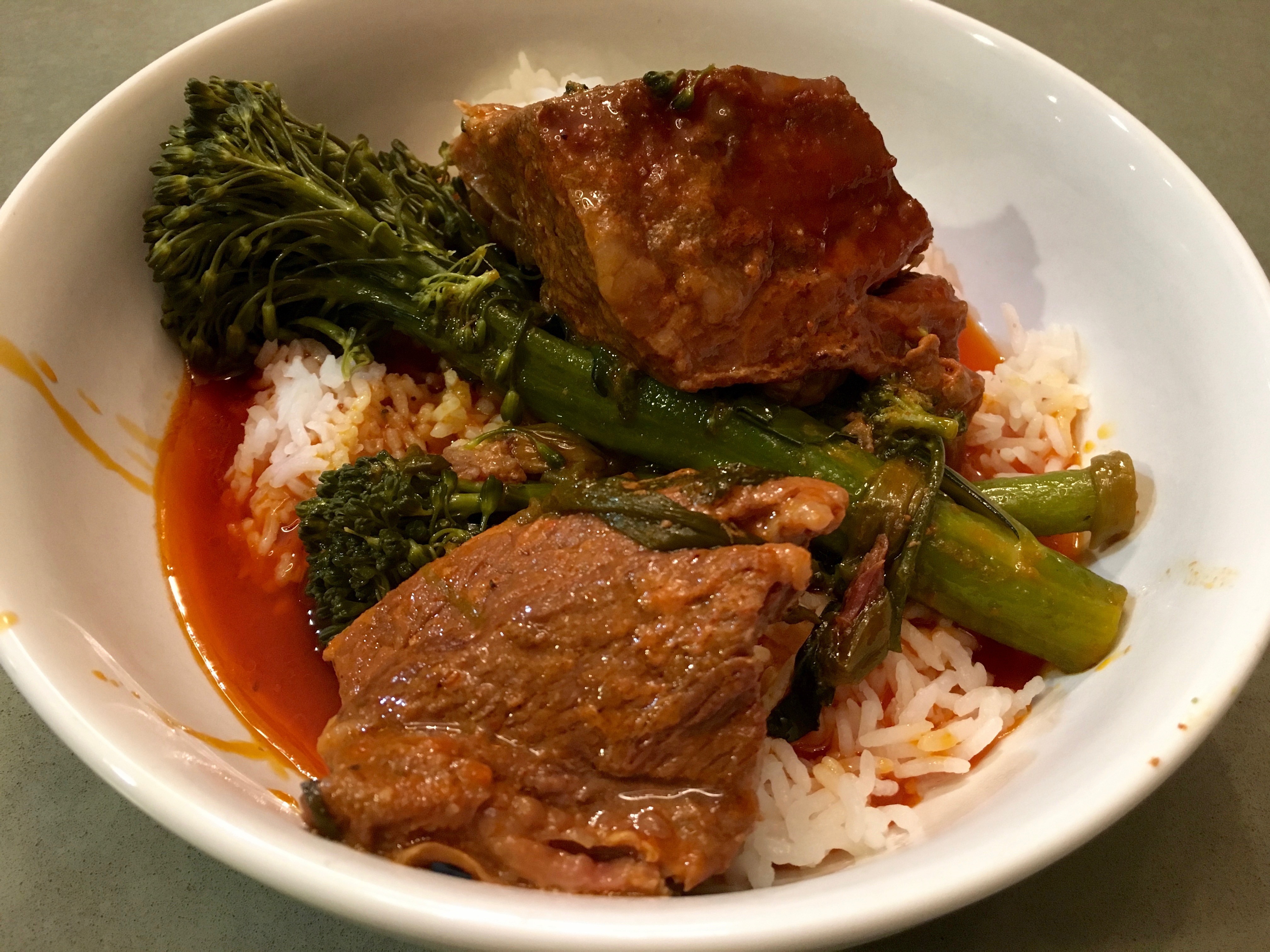 I saved the leftover curry sauce because it seemed way too good to waste, so maybe I can make another dish with it?  Just add a new protein and veggie and it's reinvented!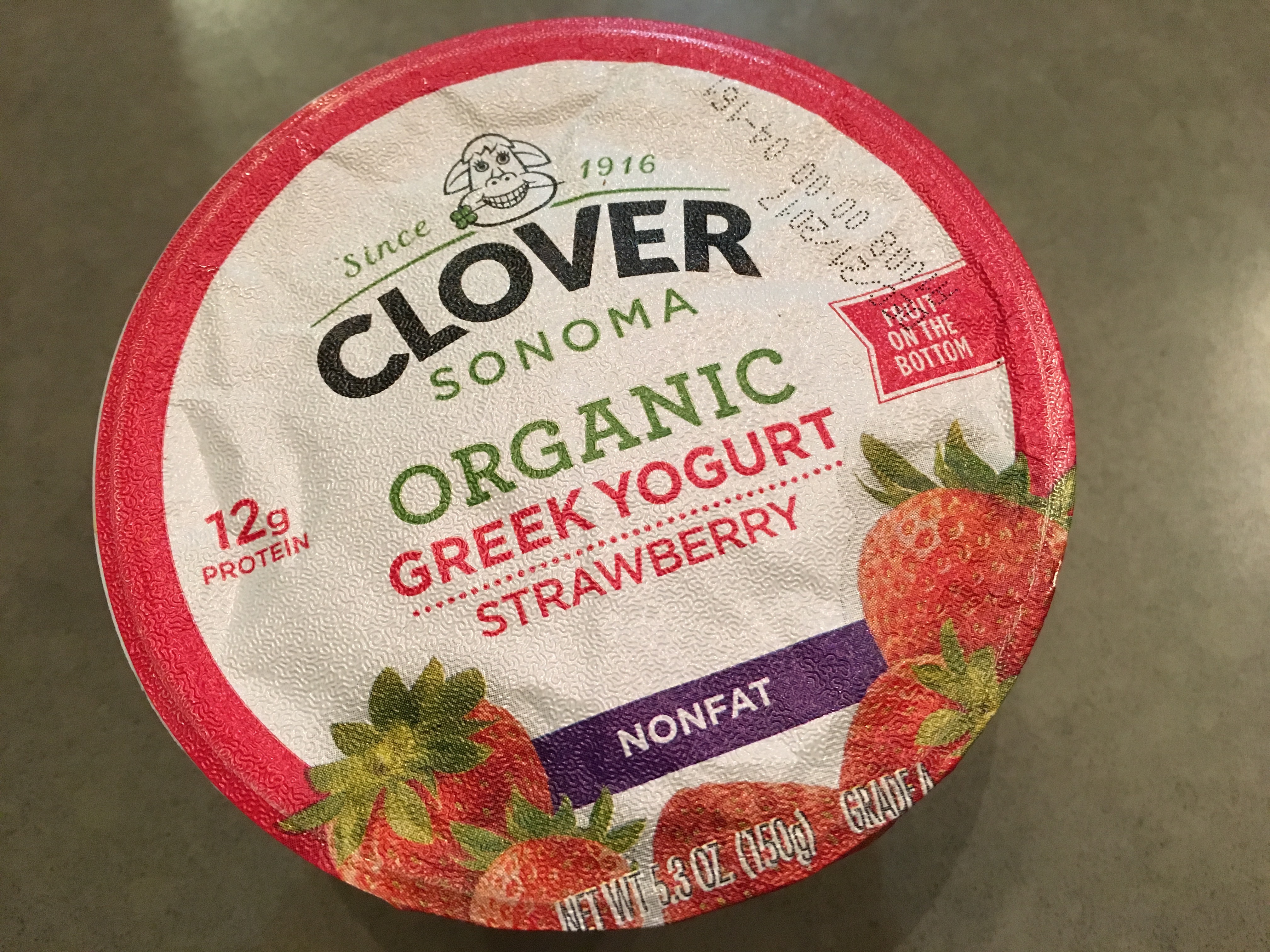 I tried a new thing for P's dairy dose and gave him some greek yogurt as a special treat.  It's actually nice for me too because it's less volume and therefore takes him wayyyy less time to consume.  He is crazy slow in taking his milk dose, which is 1/2 cup whole milk, and constantly needs to be reminded to "DRINK!"  He has to finish the dose within a 10 minute time span, which seems easy enough, but ugh.  Anyway, the 1/2 cup whole milk is equivalent to 4 grams of protein, so technically we are allowed to give him whatever form of dairy we want as long as it has 4 grams of protein.  I tried whole milk yogurt once but that took even longer…then I realized that greek yogurt has way more protein.  This whole container had 12 grams or protein, so I used our kitchen scale and weighed out 50 grams of yogurt (1/3 the amount in the container) and gave that to him.  I think he was iffy at first, since he's never had greek yogurt before and it's definitely a unique flavor, but seemed to like it more and more as he kept eating.  But the best part of all was that he didn't have to eat that much to get his full dose in.  Cool!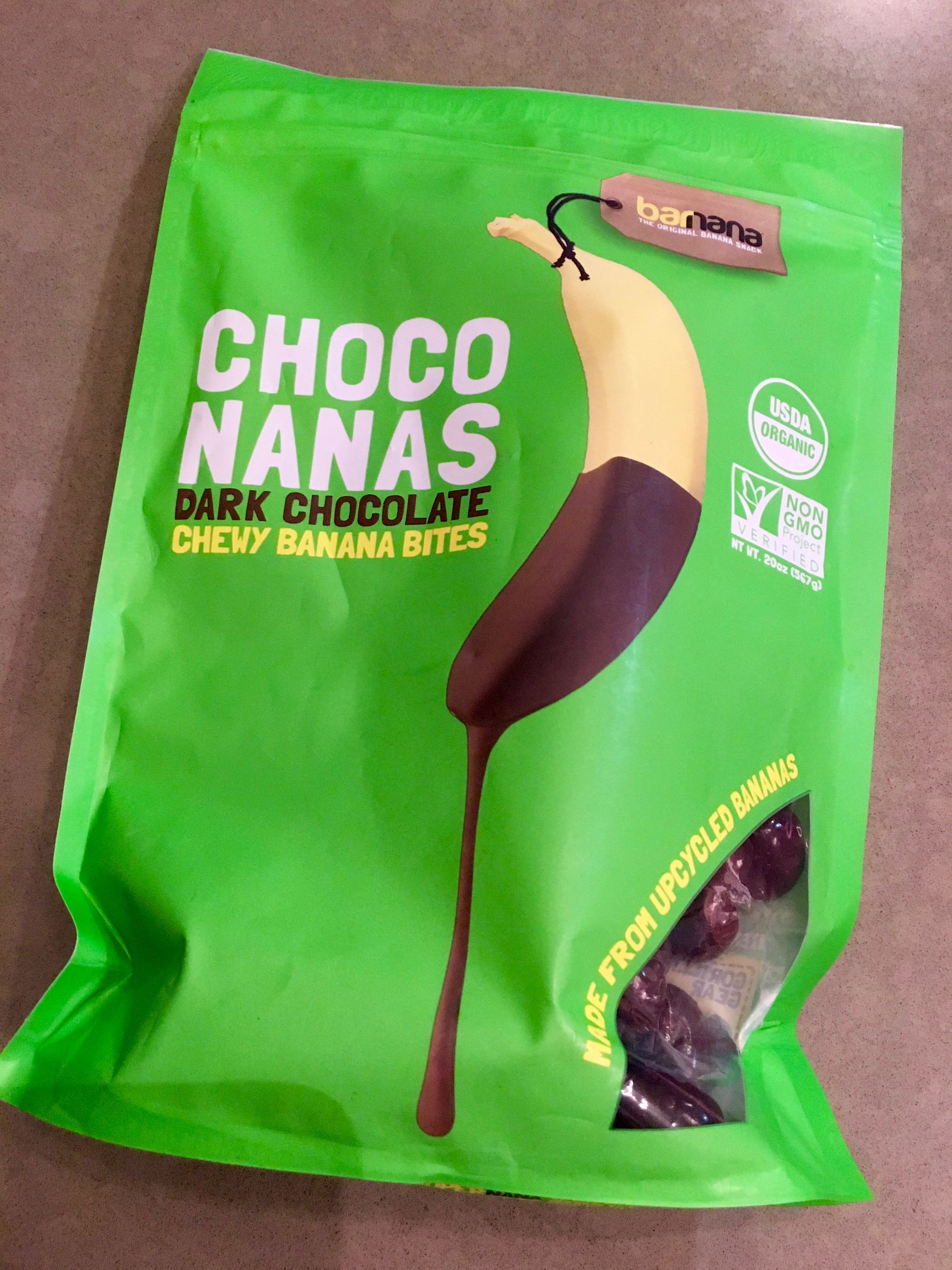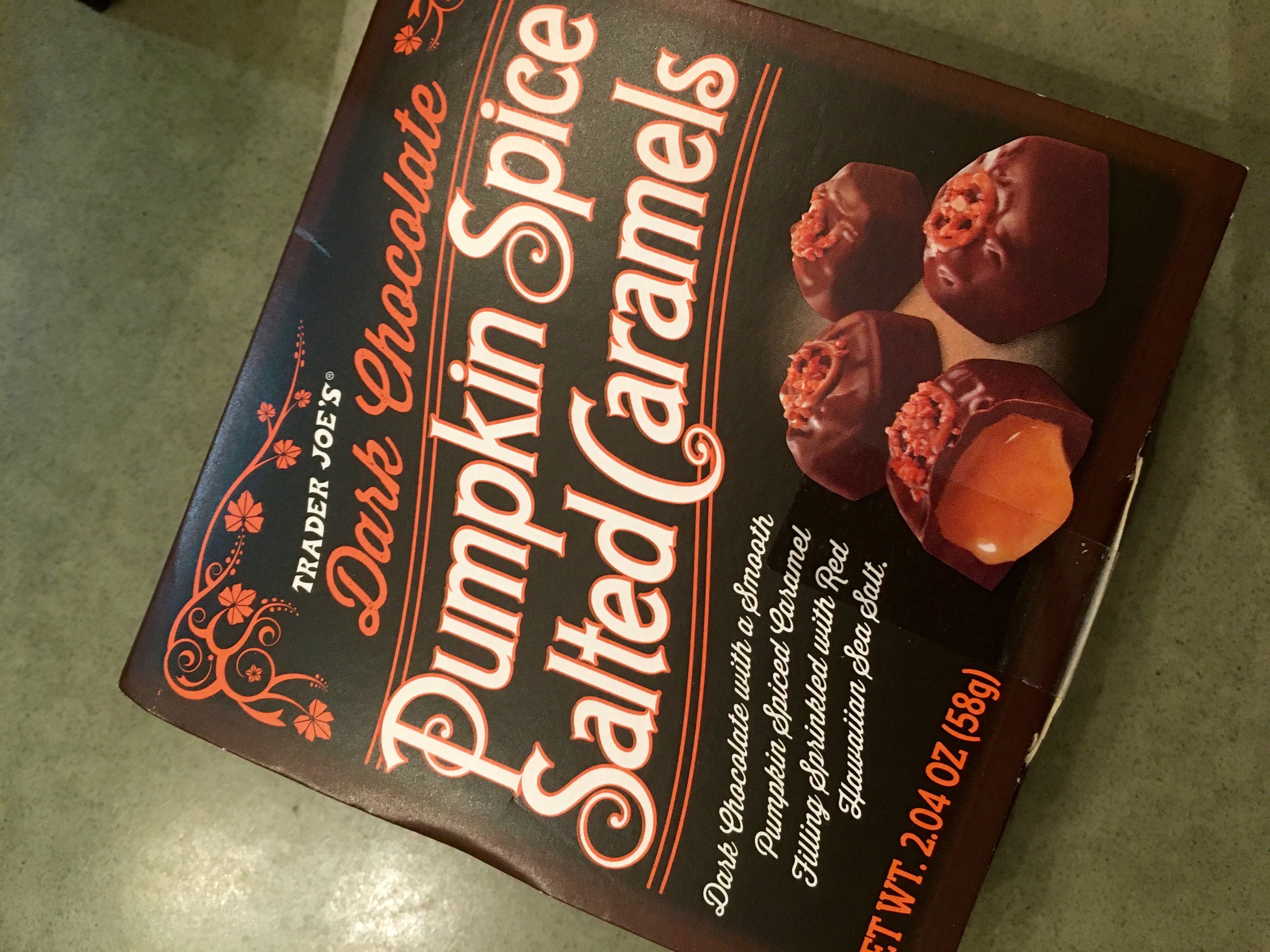 I totally stuck our Costco list except for ONE item.  Those barnana bites!  They are so good and I had forgotten about them.  This is what happens when you wander down aisles you don't need to go down.  At least I didn't buy the chocolate covered macadamia nut clusters that I really wanted.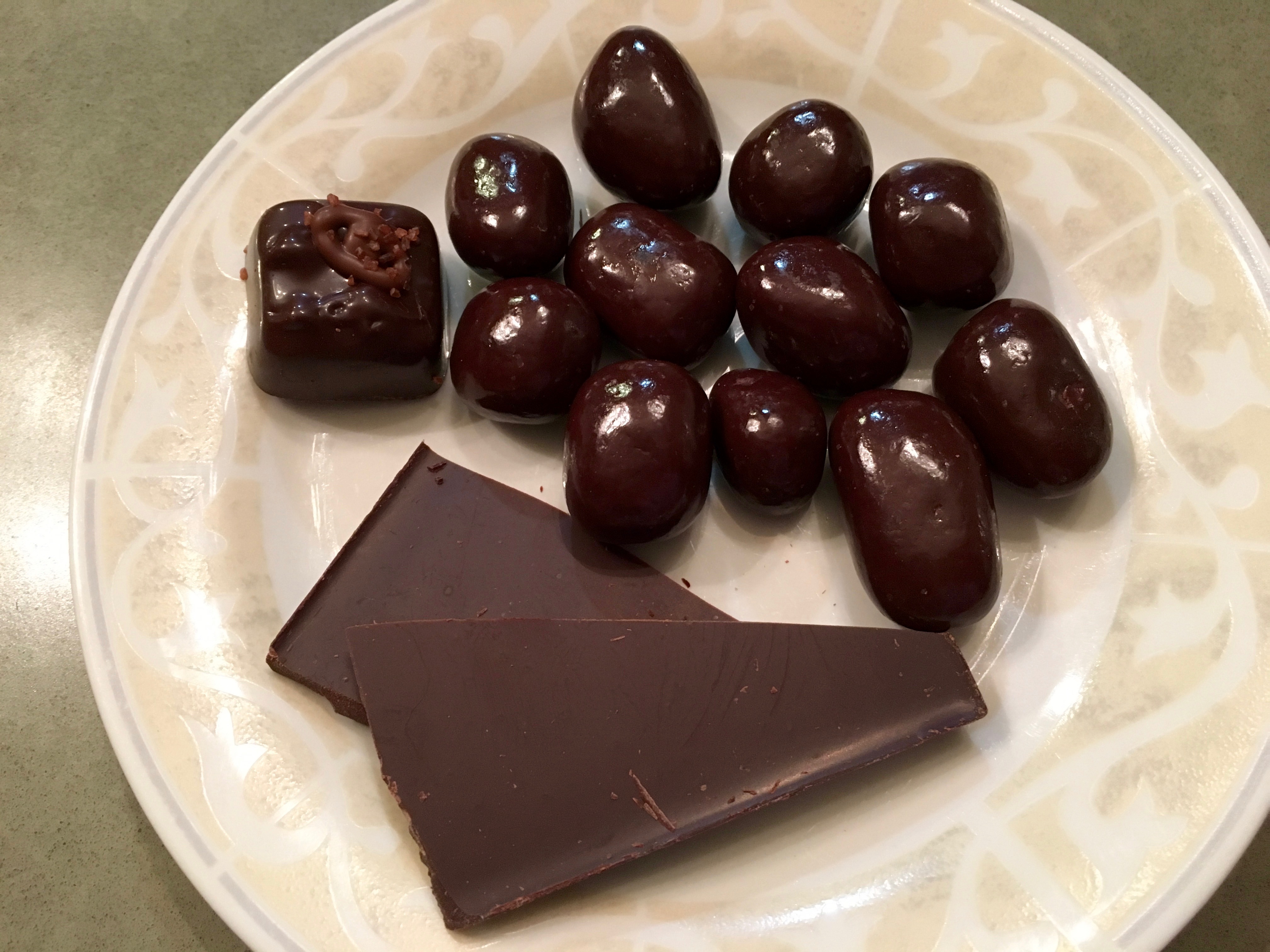 All in all, a solid Saturday.