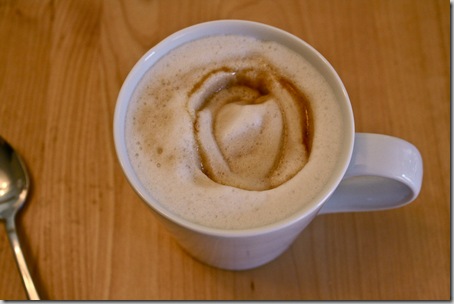 Food related gifts are always my favorites.
Which is why I was so excited when my sister gave me The Gluten-Free Gourmet Bakes Bread cookbook.  And my parents gave me an aerolatte.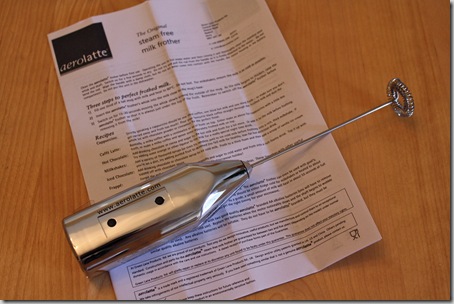 This may be an even easier way to get my coffee frothy!  I mean, I love my caffe froth, but the clean-up with the aerolatte makes it a million times faster.  And let's be honest, what's more annoying than an appliance that takes a year to clean (I'm looking at you juicer and food processor).
I started with my mug half full of almond milk.  Then I whizzed the aerolatte around in it for a while.  And boom, milk with foam!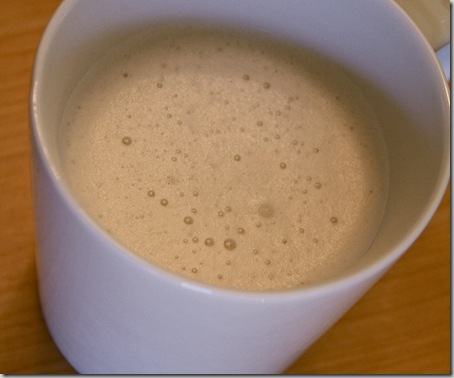 It gets bigger if you heat it in the microwave afterwards, so if you're starting with cold milk, I recommend warming it a little before and then a little after.
Then I added my coffee and a drizzle of maple syrup, and voila!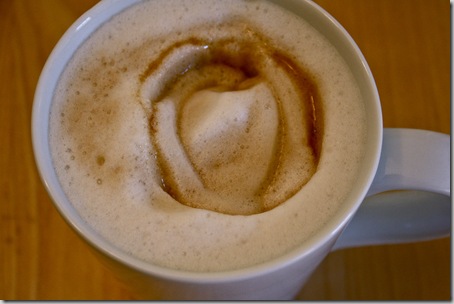 What a lovely way to start the day.
I can't wait to try this with chai tea and milk.  Home-made chai lattes anyone?
Speaking of tea, this is my new favorite.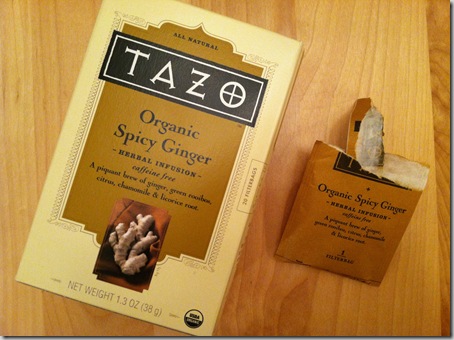 I was worried I'd get addicted and never find it again (this was the only box on the shelf in Whole Foods when I stumbled across it randomly).  But Santa gave me another box in my stocking so I'm set for a while.
It's hard for me to find decaf tea that I love because most of them are herbal and I don't like chamomile or mint (which are in virtually every herbal tea).  I also don't really like fruity teas because I usually want to make them milky (and milky fruit tea is just plain gross).  So this organic ginger tea was a huge find.
It's not as spicy as you'd think (given the name of the tea) and it works when milk is added.  And I can drink it all day long without worrying about the caffeination issue.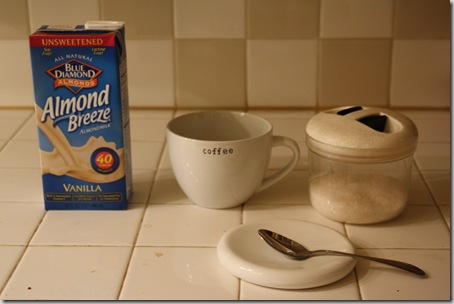 Hopefully my baby won't come out addicted to java because I have been so cautious in how much I take in.  I wouldn't mind if he was addicted to almond milk or ginger though.  We'd be quite the pair.